realme has been busy with its phone releases lately. It recently launched a bunch of phones in the Philippines including the realme C35 and the narzo 50. We've also gotten three phones in the Number Series this year with the realme 9 Pro Series and the realme 9i. On June 14, 2022, realme Philippines will add another member to the realme 9 Series family! Here is my realme 9 unboxing and first impressions.
Disclaimer: realme Philippines sent this realme 9 review unit and it arrived on May 25, 2022. I opened the box on June 1 and have been using the realme 9 as my primary Android phone since then.
Top Specs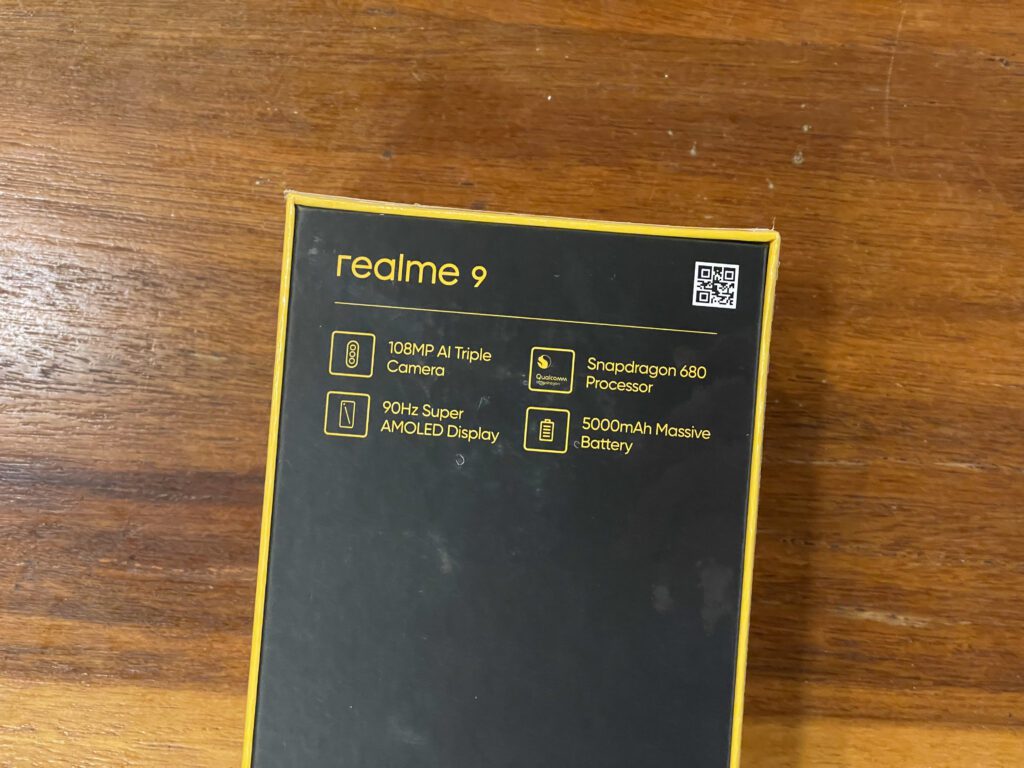 The realme 9 finally brings a lot of features that we usually see in the Pro models. That includes a 108MP AI Triple Camera and a 90Hz Super AMOLED Display. We also get the usual 5000 mAh battery with 33W Dart Charge. One significant change is the use of the Qualcomm Snapdragon 680 processor which is also in the realme 9i. It'll be interesting to see how this phone performs since it has the same 6GB of RAM with up to 5GB of Dynamic RAM Expansion as the realme 9i. This phone also comes with 128GB of internal storage. It runs realme UI 3.0 based on Android 12
What's in The Box?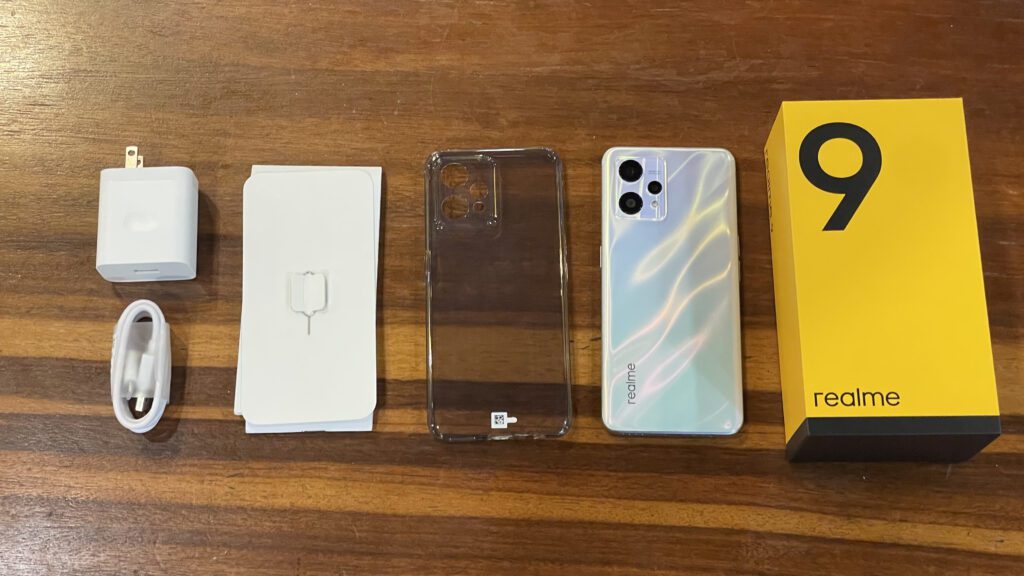 The realme 9 unboxing experience is pretty much standard stuff. I'm glad that all of the realme 9 Series phones carry the new box design. (It looks so familiar though. Where did I see this before?)
Stunned by the Ripple Holographic Design!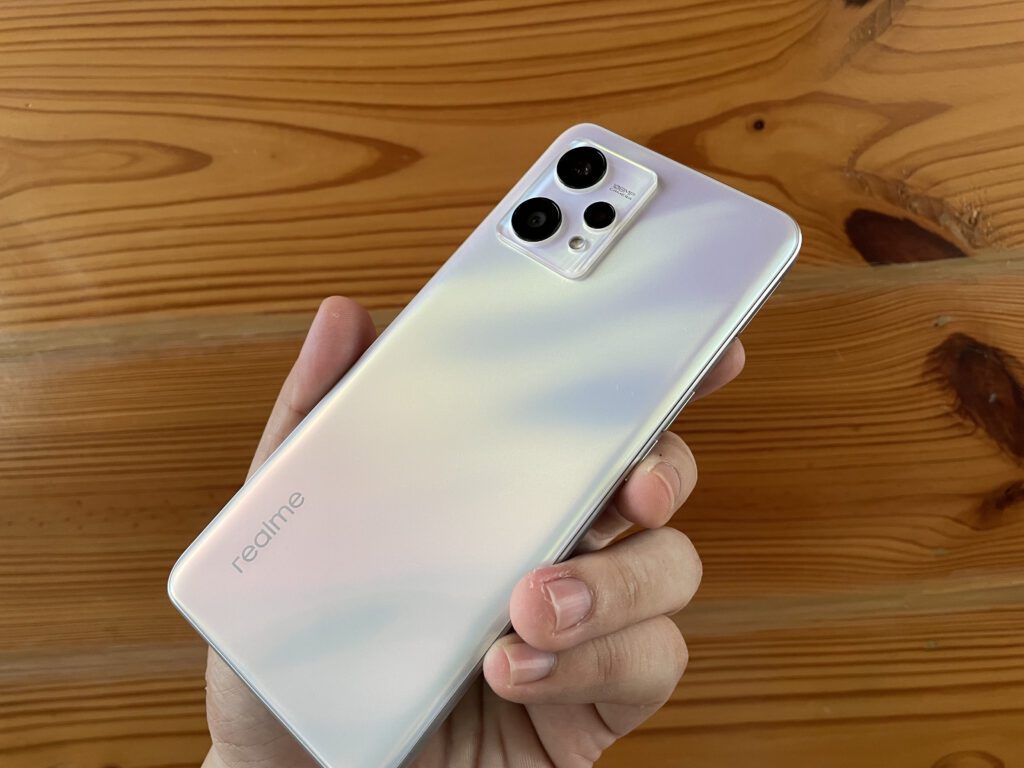 When it comes to phone designs, realme REALLY knows what it's doing. Some of my favorite smartphone designs happen to be in realme phones. The realme 9 is simply stunning, especially when you get either the Sunburst Gold or the Stargaze White color. This Ripple Holographic Design really looks mesmerizing in person while being resistant to fingerprints. It also helps that this phone is 7.99mm thin, so it feels good in the hand.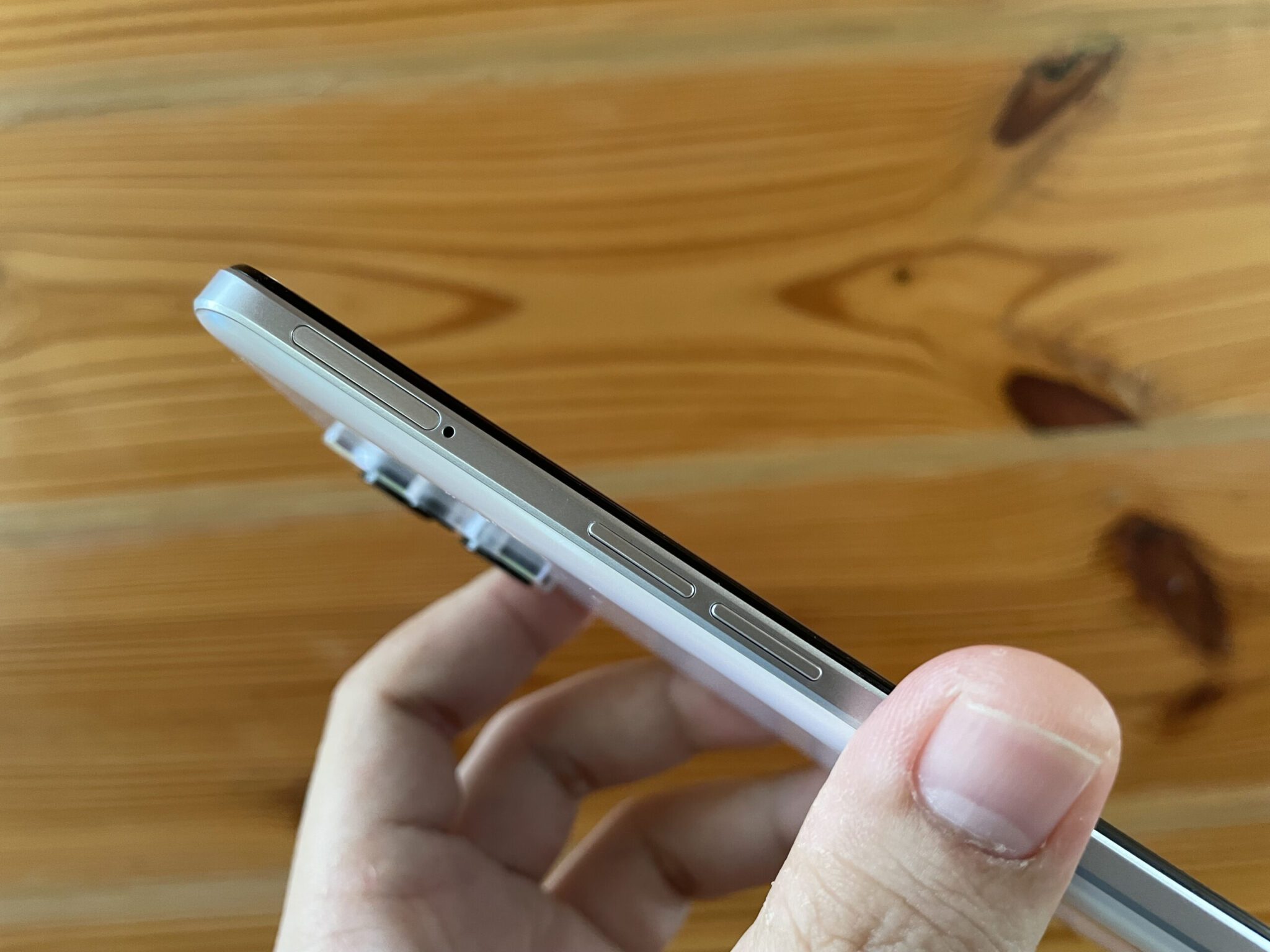 I'm surprised that the realme 9 still rocks a single speaker though. You would think that the company would make the change to more of their midrange phones by now.
We FINALLY Get a High Refresh Rate AMOLED Display!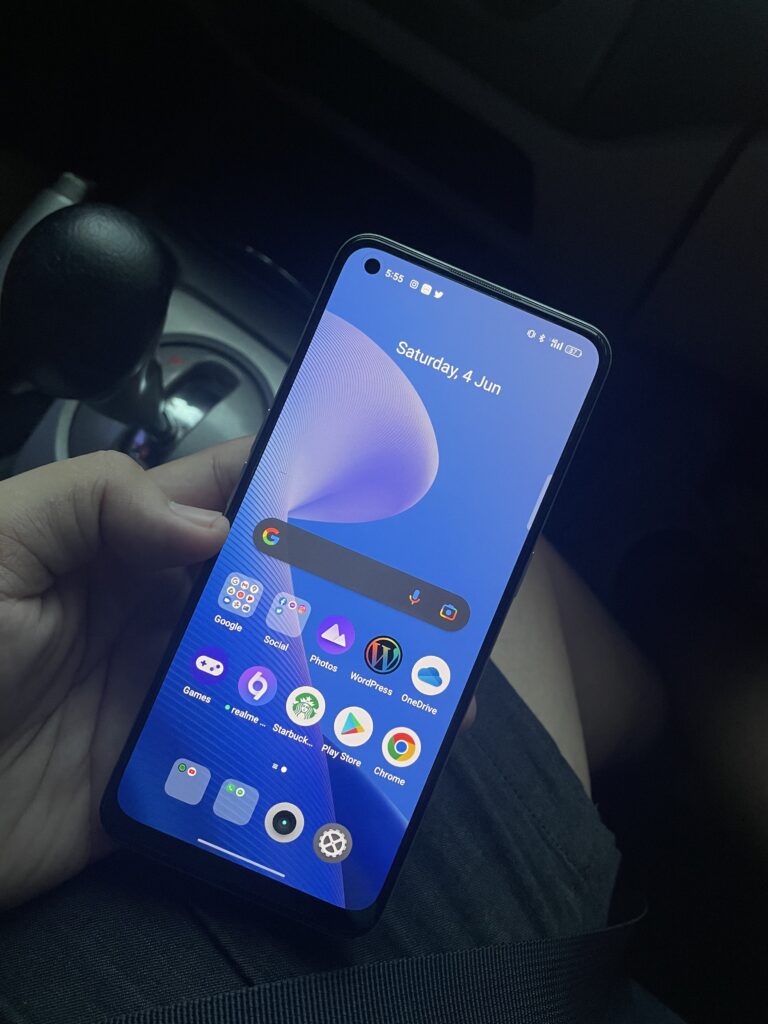 We've had high refresh rate LCD displays and 60Hz AMOLED displays in the Number Series for a while now. That finally changed a few months ago with the realme 9 Pro+ and its 6.4-inch 90Hz AMOLED display. I'm pleased to tell you that the realme 9 has that same display! Coming from the 9i, there's a noticeable difference in terms of the deep blacks and vibrant colors. It's also nice that we get a punch-hole display that houses the 16MP front camera. (More on that later.)
It's also nice to get the Always-on Display feature back after using multiple phones without it.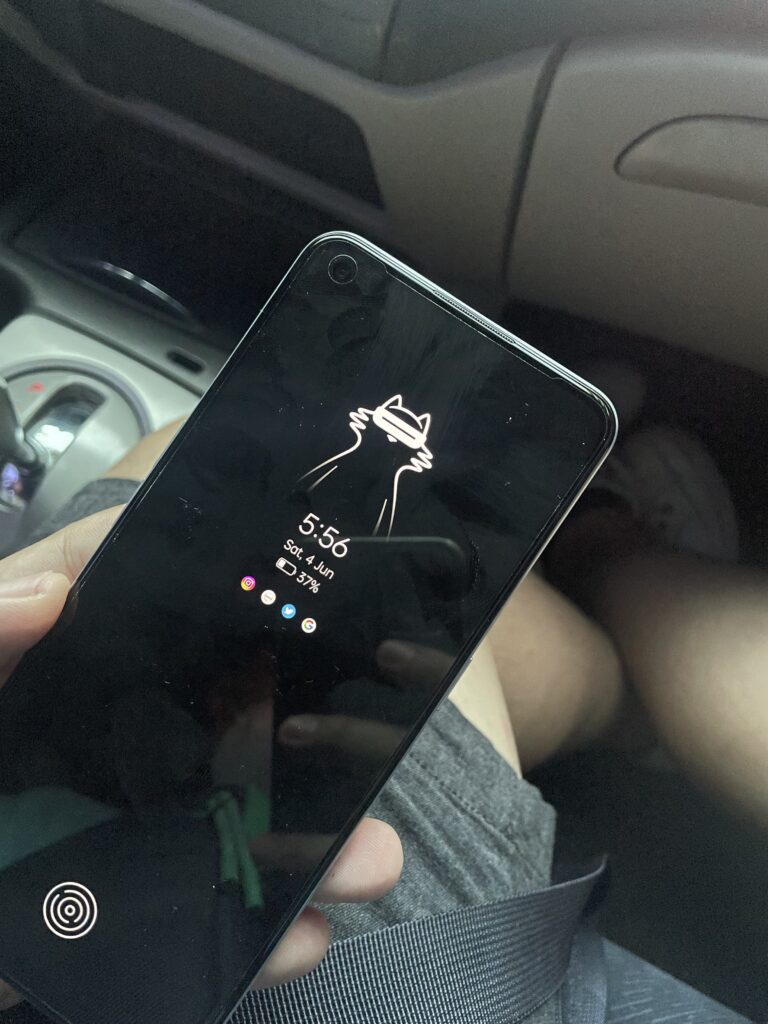 Capture Beyond Limits with Its 108MP AI Triple Camera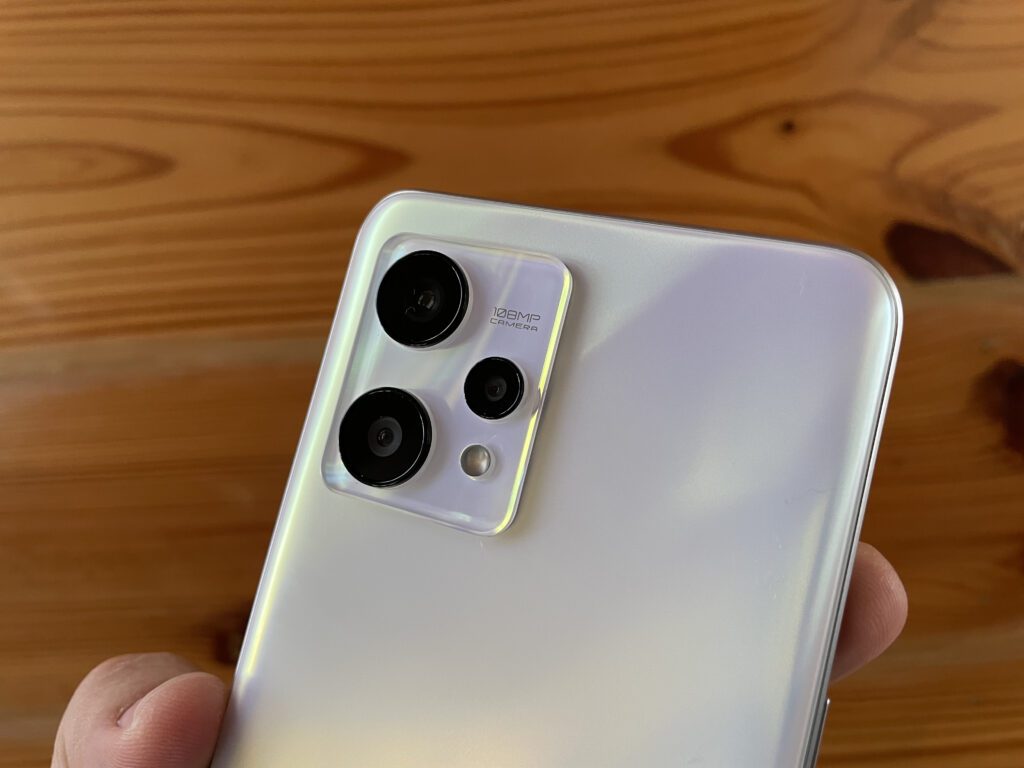 Probably one of the more interesting aspects of the standard realme Number Series phone is the camera situation. We've gone from 4 cameras in previous models to just 3 on the realme 9. What we do get in return is a feature we last saw in the realme 8 Pro: a 108MP ProLight Camera powered by a Samsung HM6 sensor. (The 8 Pro had a Samsung HM2 sensor.) Alongside it are an 8MP ultrawide camera and a 2MP macro camera. For those good selfies, there's the aforementioned 16MP front camera.
I'm saving my detailed thoughts on these cameras for the full review. For now, here are some sample shots!
Click on each of the photos for full-resolution versions!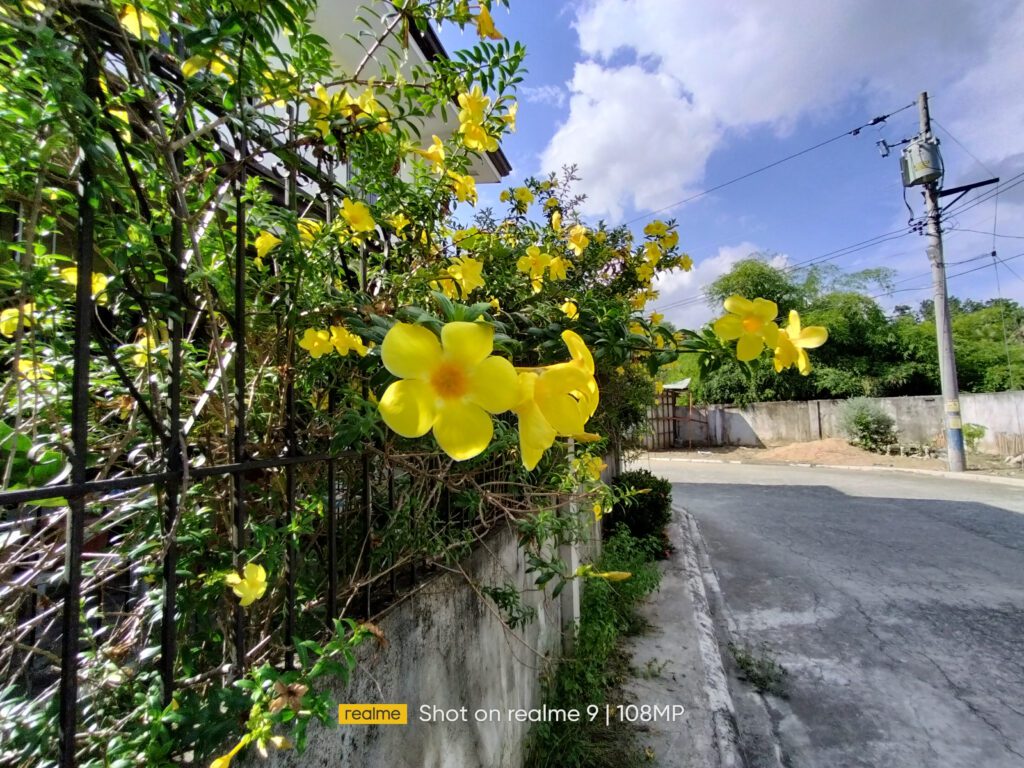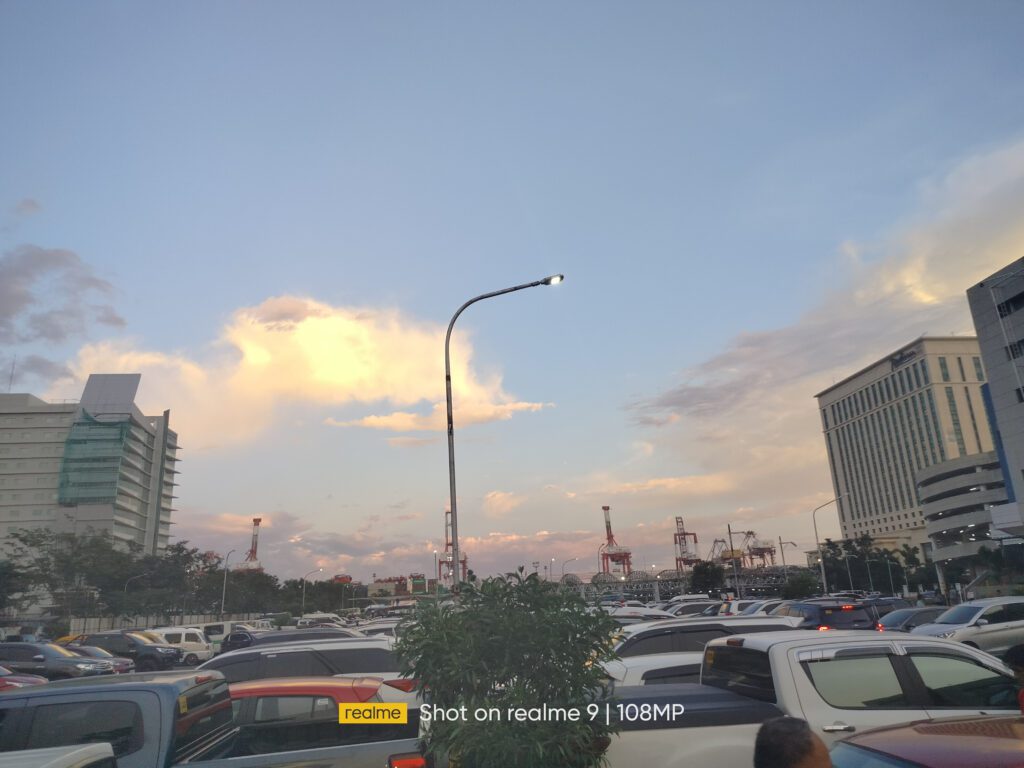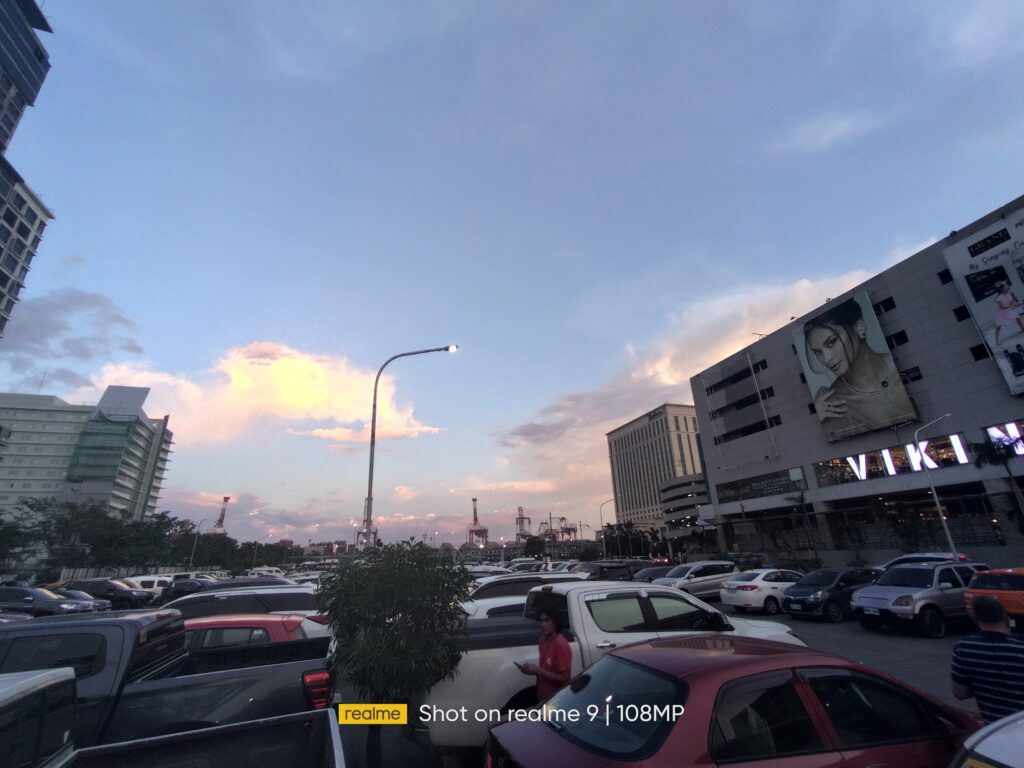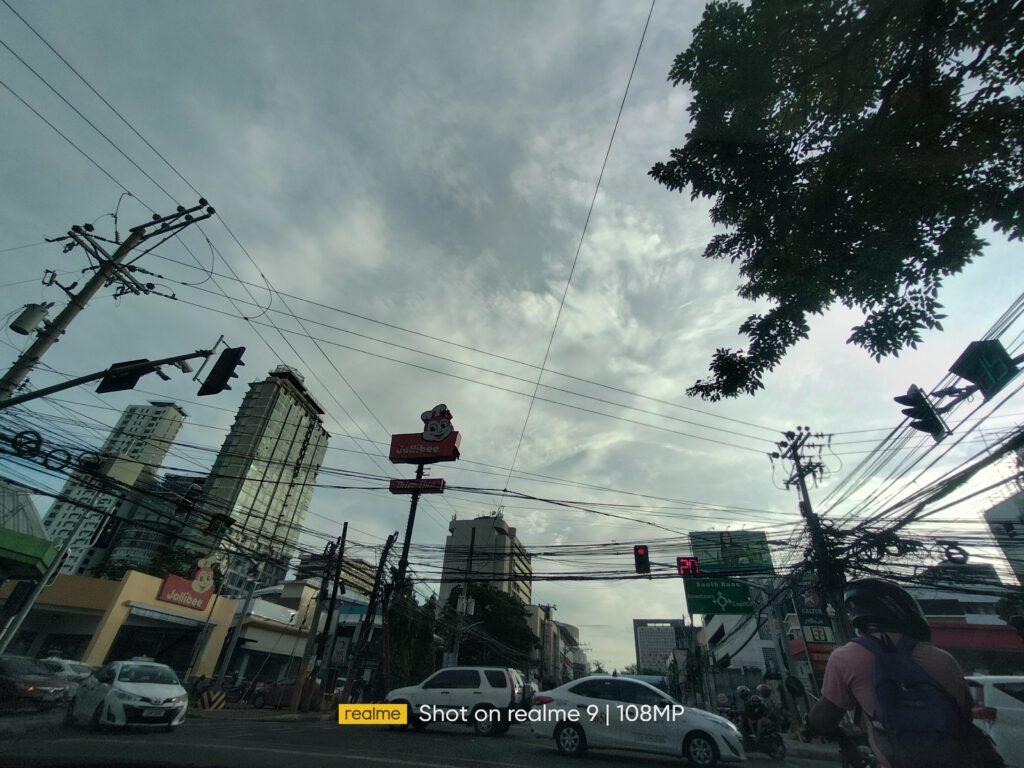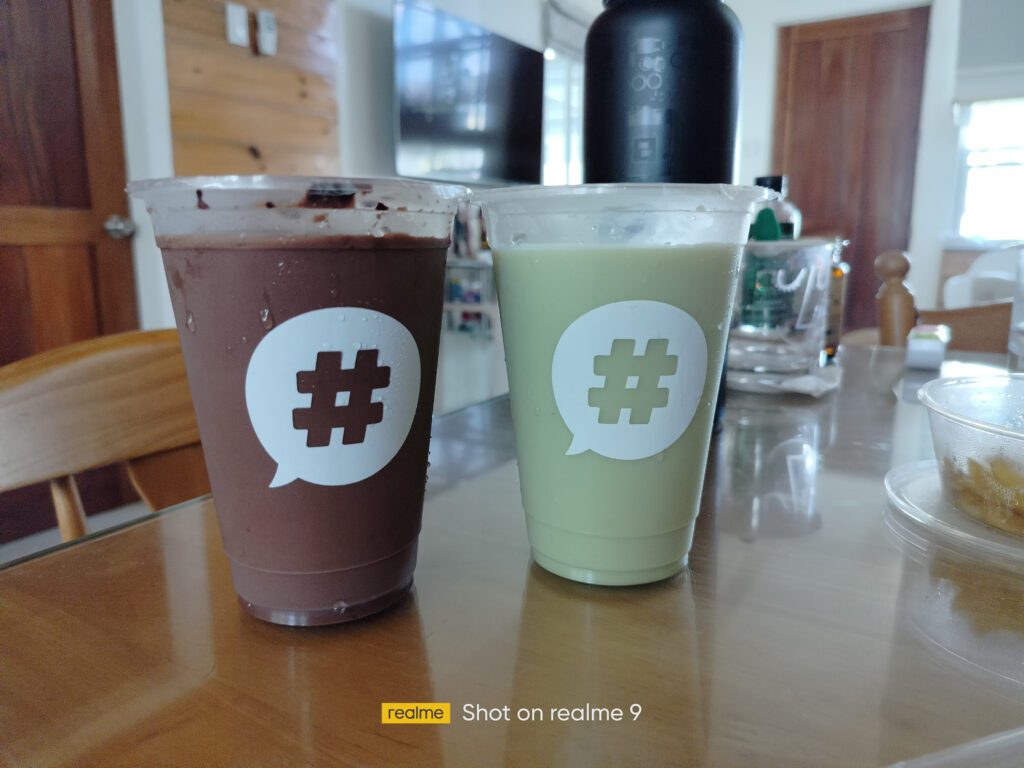 I'm pretty satisfied with the photos I got so far, with the highlight being the 108MP main camera.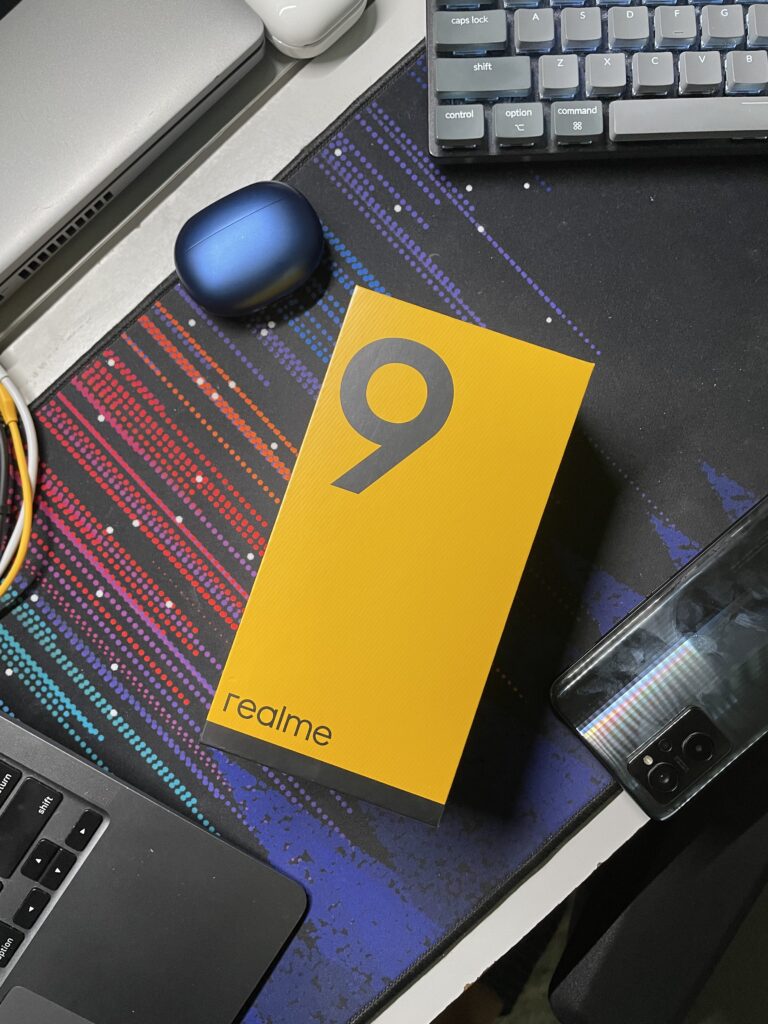 That's it for my realme 9 unboxing and first impressions. We'll find out whether its performance, cameras, and battery life actually hold up. Check back here for the full review soon!
Catch the launch of the realme 9 on June 14, 2022, 6PM, over on the realme Philippines Facebook page!