OPPO's releases in its A-series didn't stop with the OPPO A76 which I recently checked out. In my full review, I found that its performance and battery life are the standout features. I mention that because I pretty much expect something similar in the OPPO A96. The most interesting aspects of this phone are the differences between it and the A76. Are those differences worth stepping up to its asking price of P15,999? Find out in this full review.
Disclaimer: I got the OPPO A96 review unit on May 3, 2022. Since then, I've been using this phone as my primary Android phone.
Unboxing Experience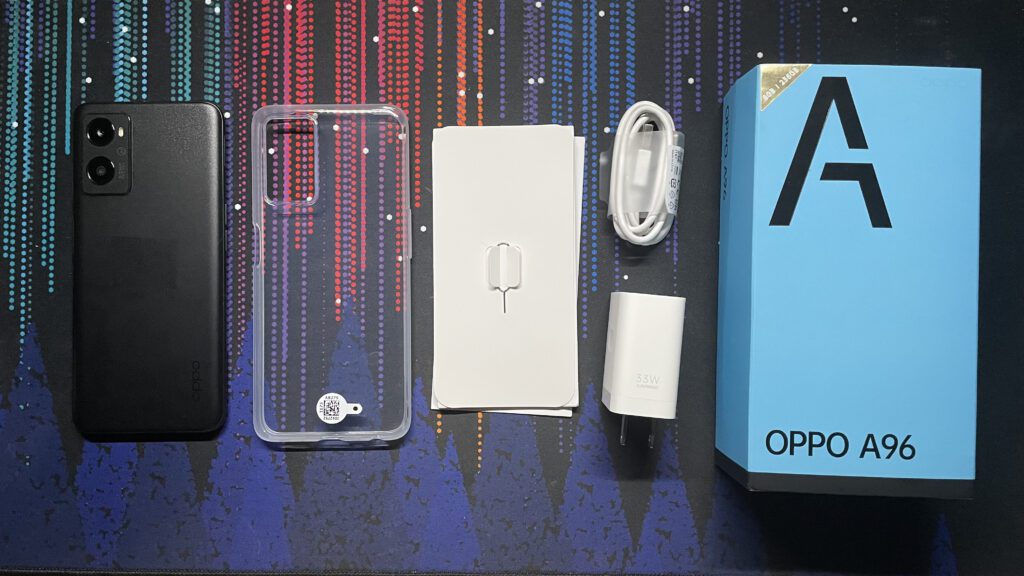 Like its sibling, the A96 pretty much has the same stuff you expect including the 33W SuperVOOC charger. I actually got the Starry Black color and that leads quite nicely into one of my favorite aspects of this phone.
OPPO Glow Strikes Again!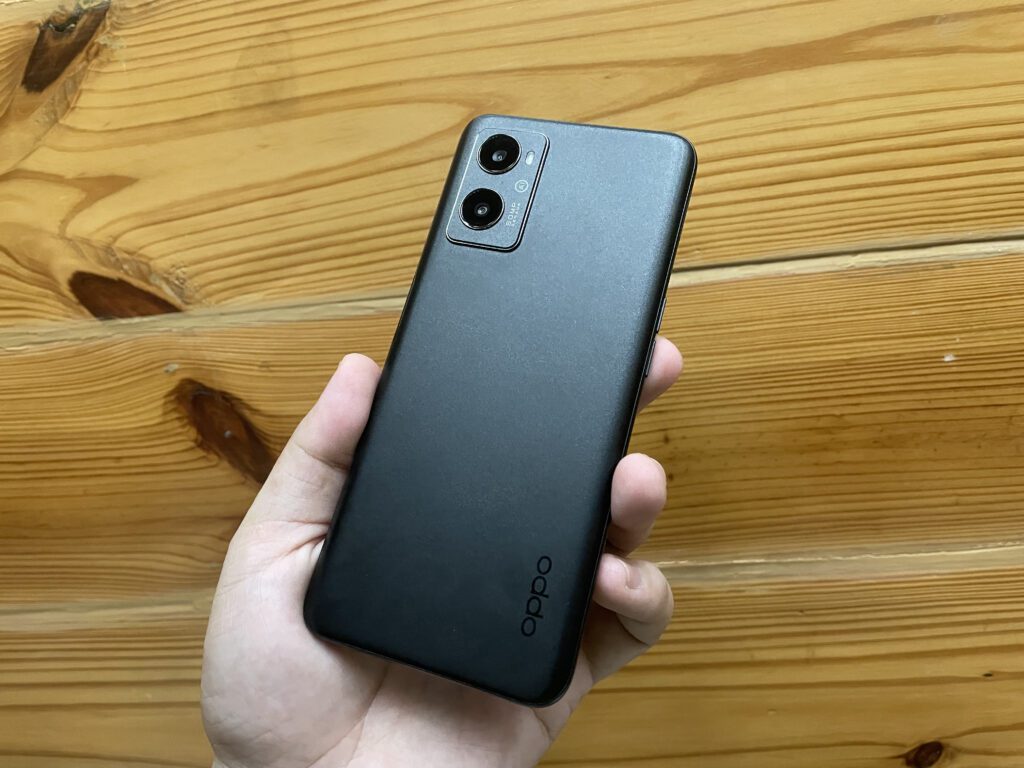 If there's one thing that I really love about the A96, it's definitely the OPPO Glow design. Despite the abundance of colored smartphones on the market, phone makers still provide black and white phones. I carry a colored phone myself, but I really like how OPPO made a black phone really pretty!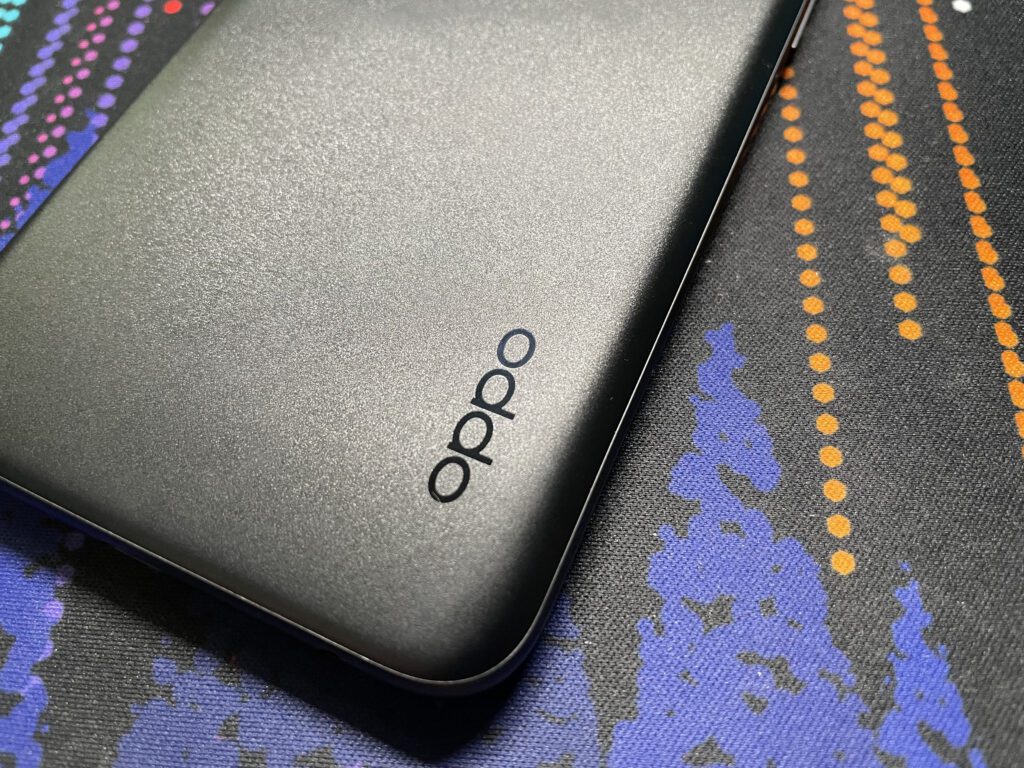 The OPPO Glow design shows off all these sparkles despite generally giving a black color (or a lot more colors on the Pearl Pink one). I also love how OPPO managed to show gradient colors while giving us a matte back on the A96. It tends to get slippery sometimes but the plastic frame helps out with the grip. The buttons are clicky enough and the side-mounted fingerprint sensor is really responsive.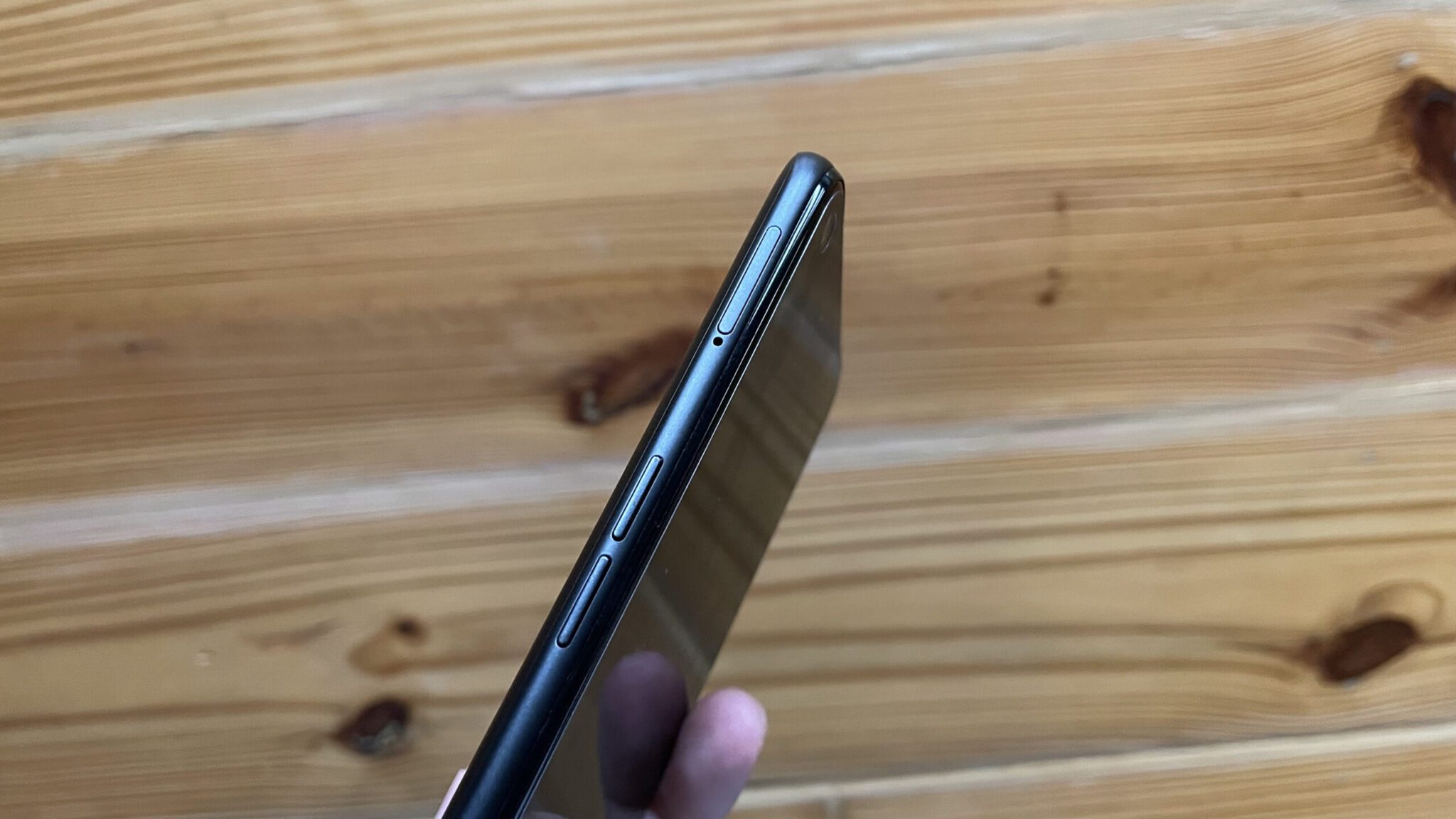 This Starry Black color of the OPPO A96 may end up being one of my all-time favorite black colors on a phone! (That Jet Black color on the iPhone 7 really stands out to me.)
Display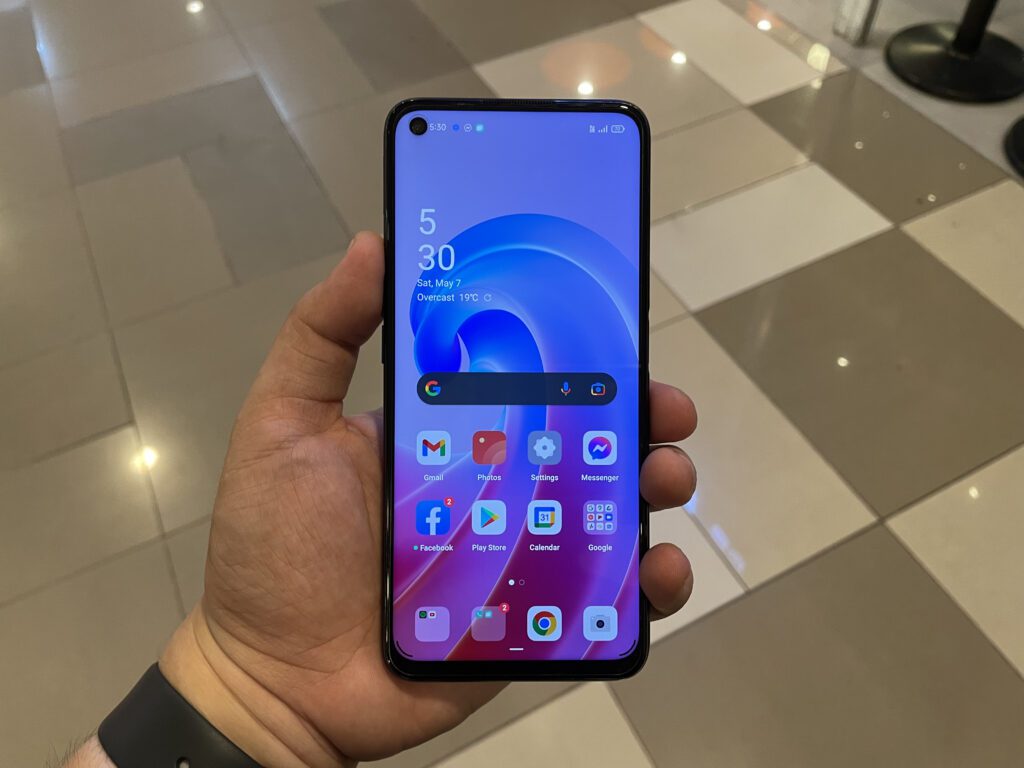 Unlike the design, there's not much to talk about when it comes to the display. It's a 6.59-inch IPS LCD display with a 2412 x 1080 resolution and 90Hz refresh rate. I wasn't entirely convinced by the high refresh rate displays on phones until I used one with a 120Hz AMOLED display. Since then, I can't be bothered to use a smartphone in 2022 without a higher refresh rate than 60Hz.
Good thing the A96 feels smooth and the display quality matches the one on the A76 with a better 1080p resolution. I'm happy that this also has Widevine L1 support, so I was able to watch Full HD shows and movies on Netflix.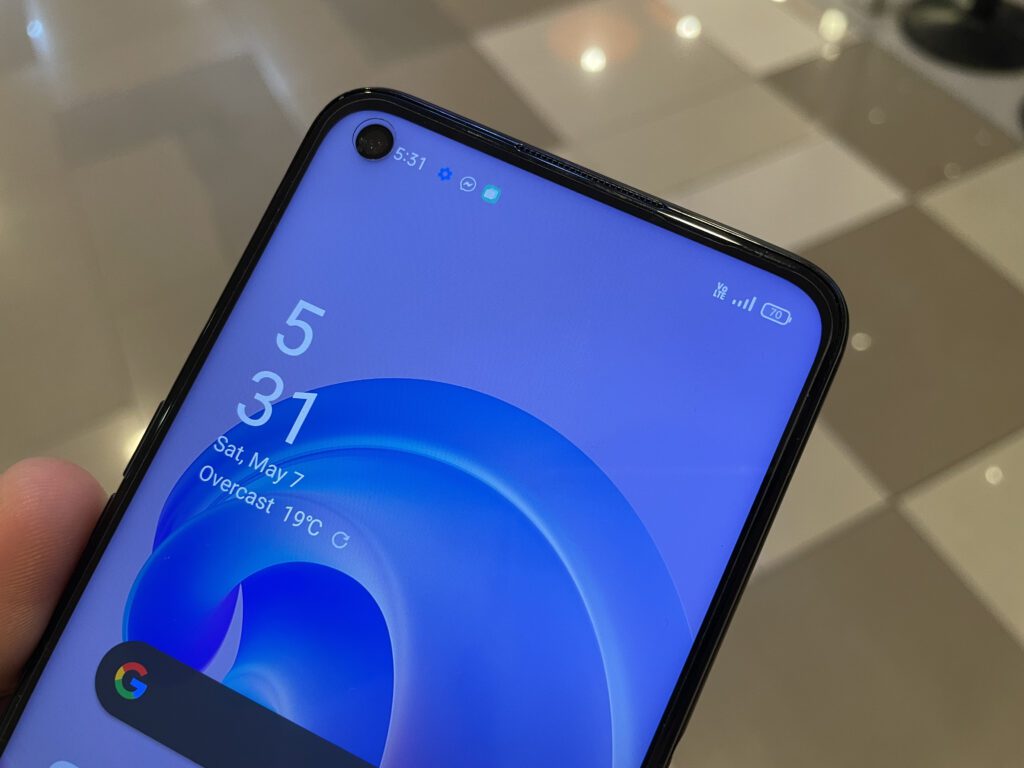 The brightness on this display is okay, though it tends to struggle outdoors since it only has up to 600 nits when using high brightness mode. All in all, the OPPO A96 has a perfectly good display. I wish it was AMOLED though considering its competition already has it coupled with a high refresh rate.
Performance and Software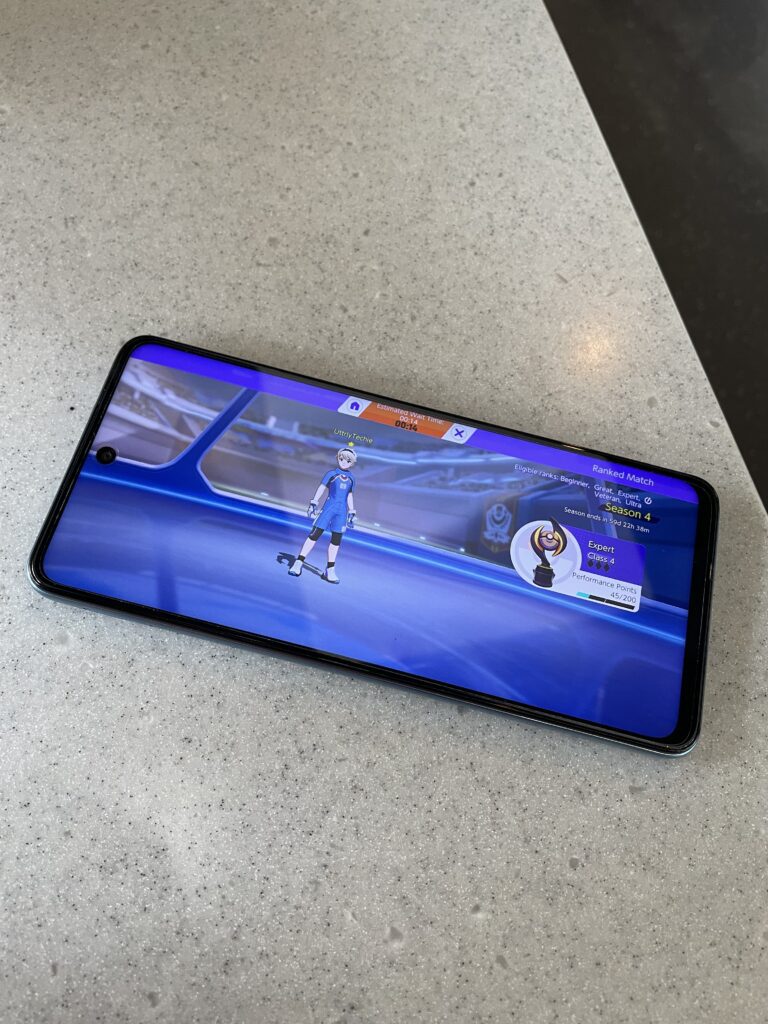 My aim for this review was pretty much to find out if having more RAM and storage can make the OPPO A96 a gaming phone. That's because OPPO is positioning it as a budget option for mobile gamers. Let's see if this actually holds up.
The A96 has 8GB of LPDDR4X RAM and 256GB of UFS 2.2 storage. That's actually more than 6GB RAM and 128GB storage of the A76. However, both of those phones use the same Qualcomm Snapdragon 680 processor. To me, both actually felt good for most tasks. Gaming on this phone is actually a decent experience! I was able to play Pokémon UNITE really well even if I couldn't get 60fps on the highest setting. My experience in playing Asphalt 9 was also pretty smooth and the graphics were good enough. You can check the gameplay video below.
If you need those AnTuTu Benchmark results, you can check them out below. Compared to the A76, it's around a 20,000+ point difference. It may seem minor, but the experience felt better with the A96.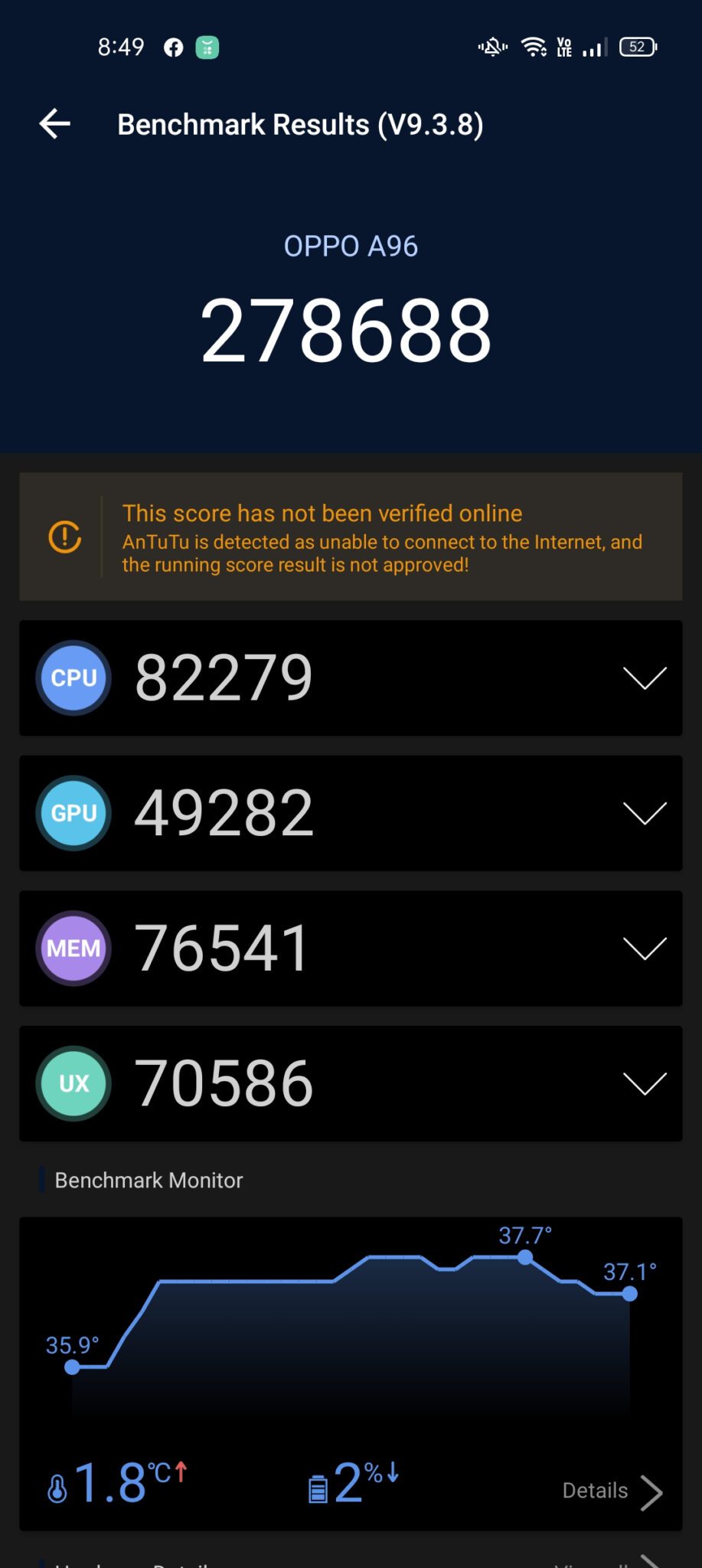 Another gripe I have is its software. Yes, the experience of using ColorOS 11.1 on the A96 is just as good (if not better) than its sibling A76. I still enjoy software features like Game Space and Floating Window. It just sucks that they didn't put ColorOS 12 on it yet.
All in all, the performance of the A96 is really decent. I just wish it had more grunt knowing this was positioned as a gaming phone. Despite still rocking ColorOS 11.1, the software itself is totally good for me.
Battery Life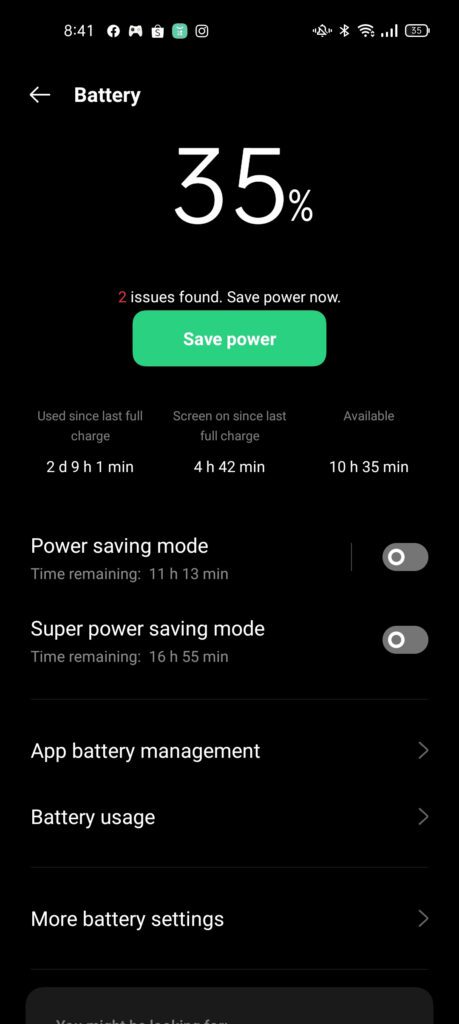 I almost forgot to include my thoughts on this phone's battery life! That's because it never became a sore spot with me. This phone usually lasts at least a day and a half for light to moderate use. I struggled to kill this phone even when I was playing games more and can still last a day. The screenshot up there shows a screen-on time of almost 5 hours with 35% battery left. All I can say is that the OPPO A96 is just as much of a battery champ as other phones carrying a Snapdragon 680 processor.
Finally! A Decent Camera!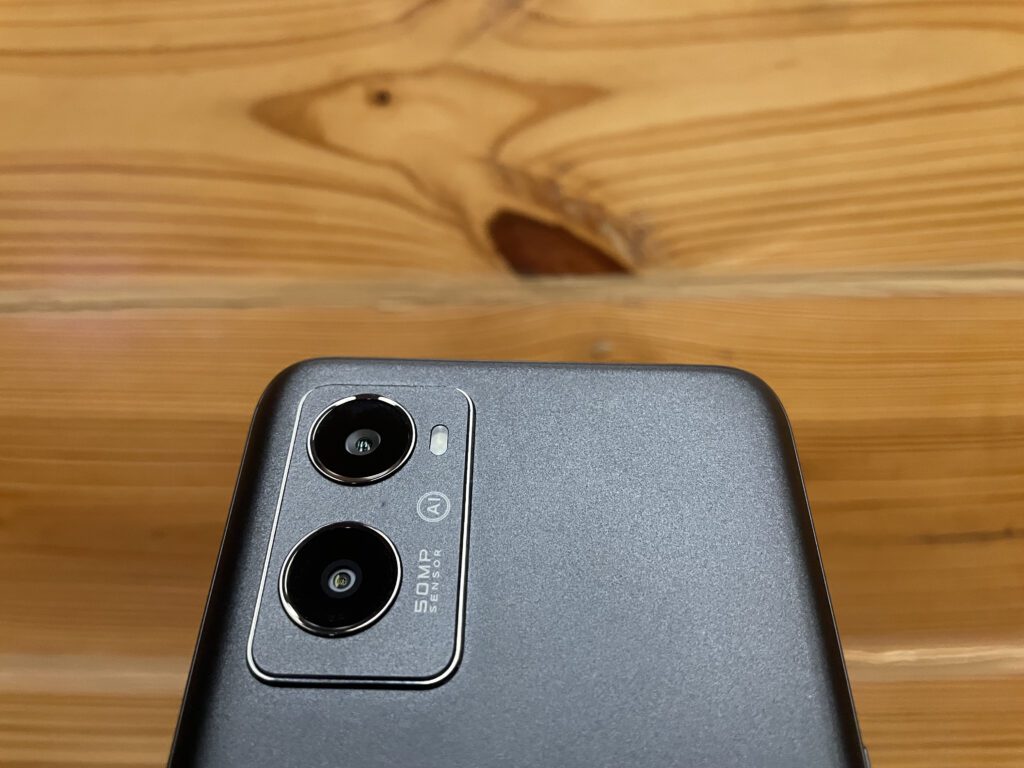 One major gripe I had with the A76 was its 13-megapixel main camera. The colors were mostly fine, but the quality was nothing to write home about. Low-light photos from that phone were unusable. Thank goodness that the phone we're talking about here is a better camera.
The OPPO A96 has two rear cameras: a 50MP main camera and a 2MP depth sensor. You also get a 16MP front camera for those quality selfies. It's nice to get better cameras on paper but are the photos actually better? Check out the photos with me as I talk about the A96's cameras!
Click on the photos for full-resolution versions!
The colors on the A96's 50MP main camera are so much better than the main camera of the A76. Quality is really decent for its price point. It can get soft sometimes, but the overall result is good enough for casual use and even for social media.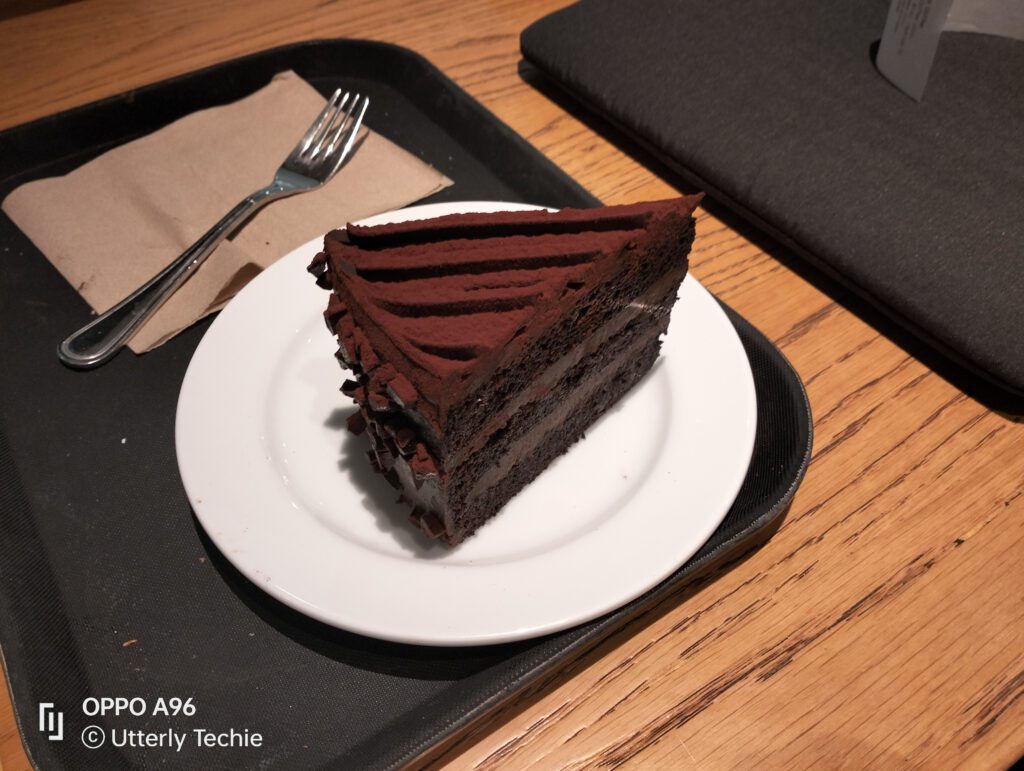 Colors can tend to shift sometimes, especially when using Digital Zoom. It's not really that bad, but it may be a problem when the photo will seem off because of that. I think that 2x Zoom can really be used here.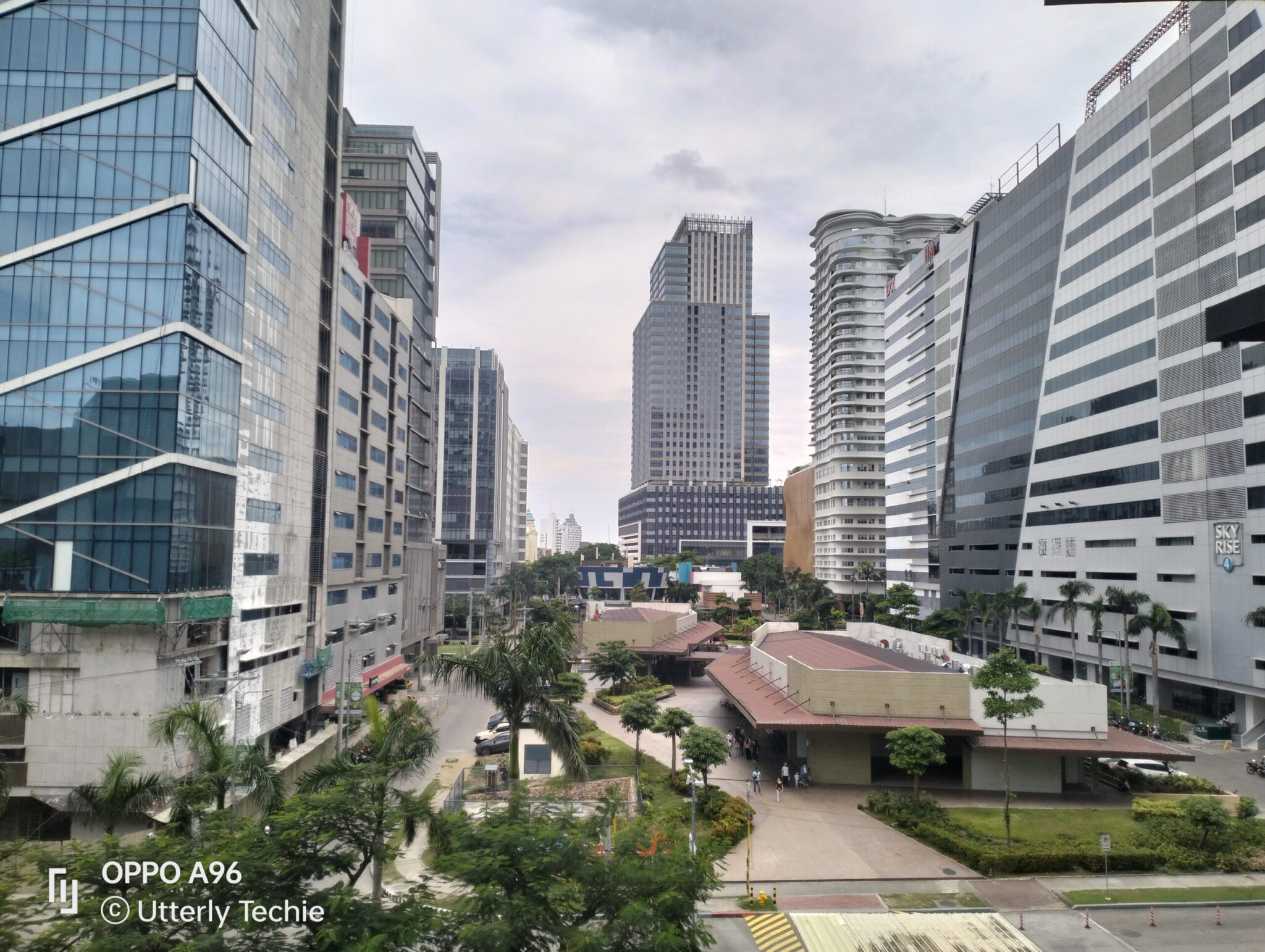 As expected, outdoor shots with natural light result in really good photos with the A96. I'm happy that the colors aren't too saturated when just doing point and shoot. OPPO has been known to have good camera software and it manifests even in their budget to midrange offerings.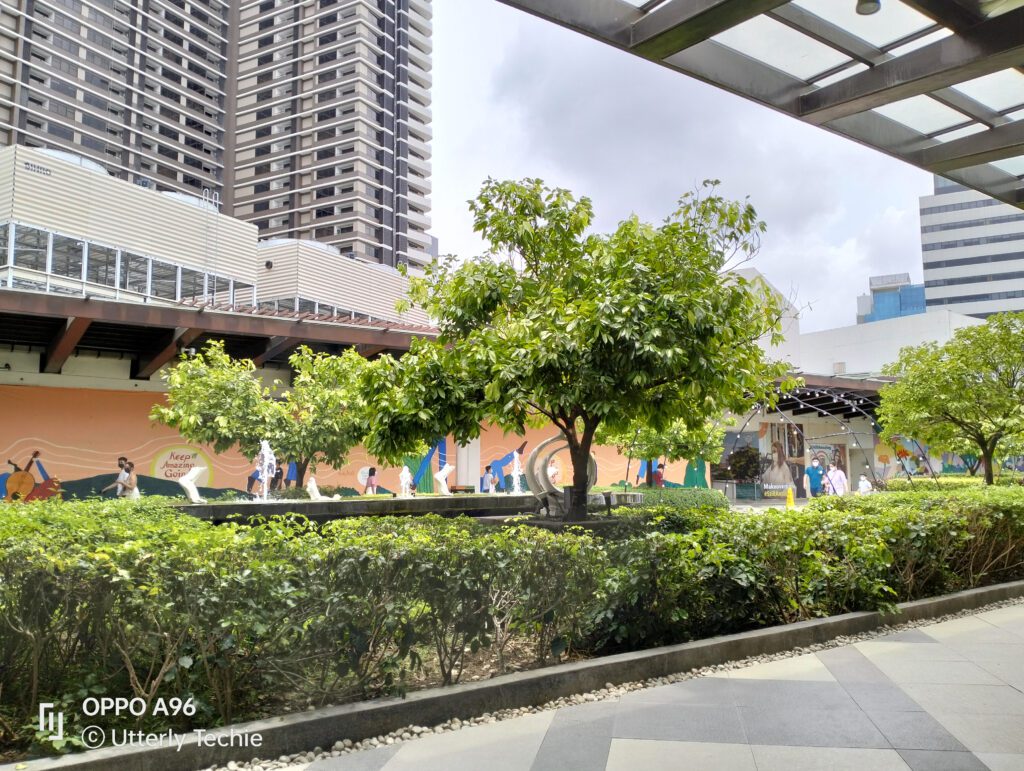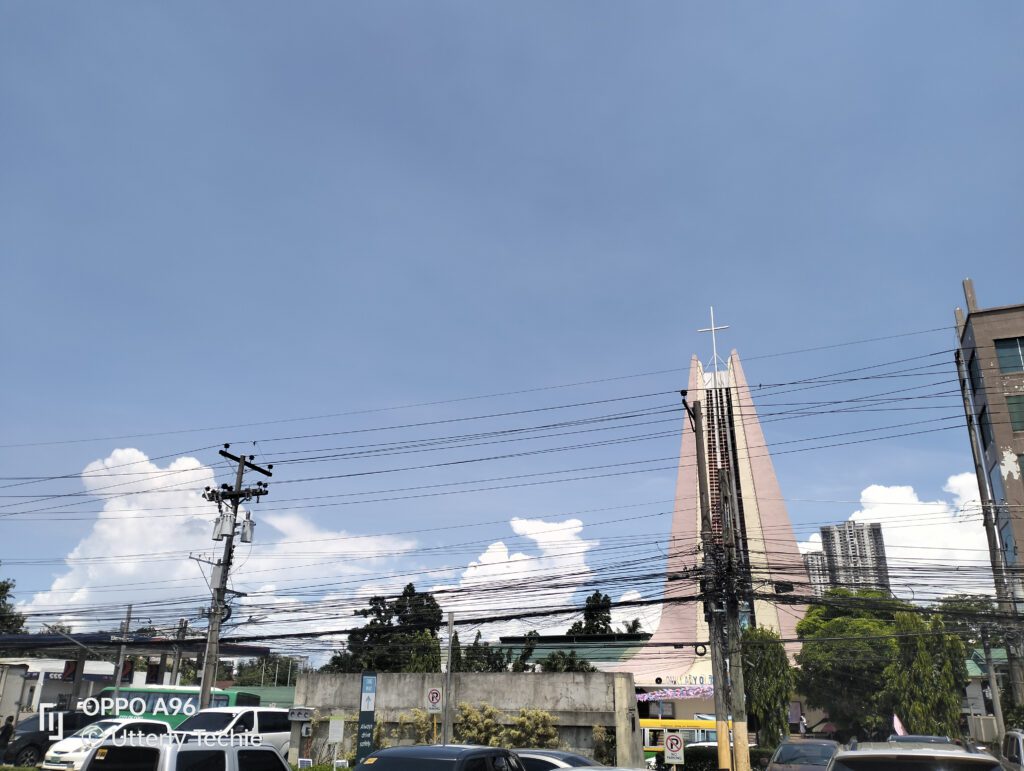 Unlike the A76, I'm really satisfied with the night shots I got with the A96. They can be a hit or miss depending on the lighting situation though. When there's enough light, you can get good photos out of this sensor. I would recommend using Night Mode though since it gives a much more pleasing photo at night.
It tends to miss more when there's not much light in the surrounding environment. Night Mode tried to save it somewhat, but it really lacked detail. It's best to have enough light sources around or bring one with you.
Photos taken with the 16MP front camera are totally fine for the most part. There tends to be some beautification even if I turned off the beauty mode. It's not really offensive so you can leave it on if you don't mind that smoothing.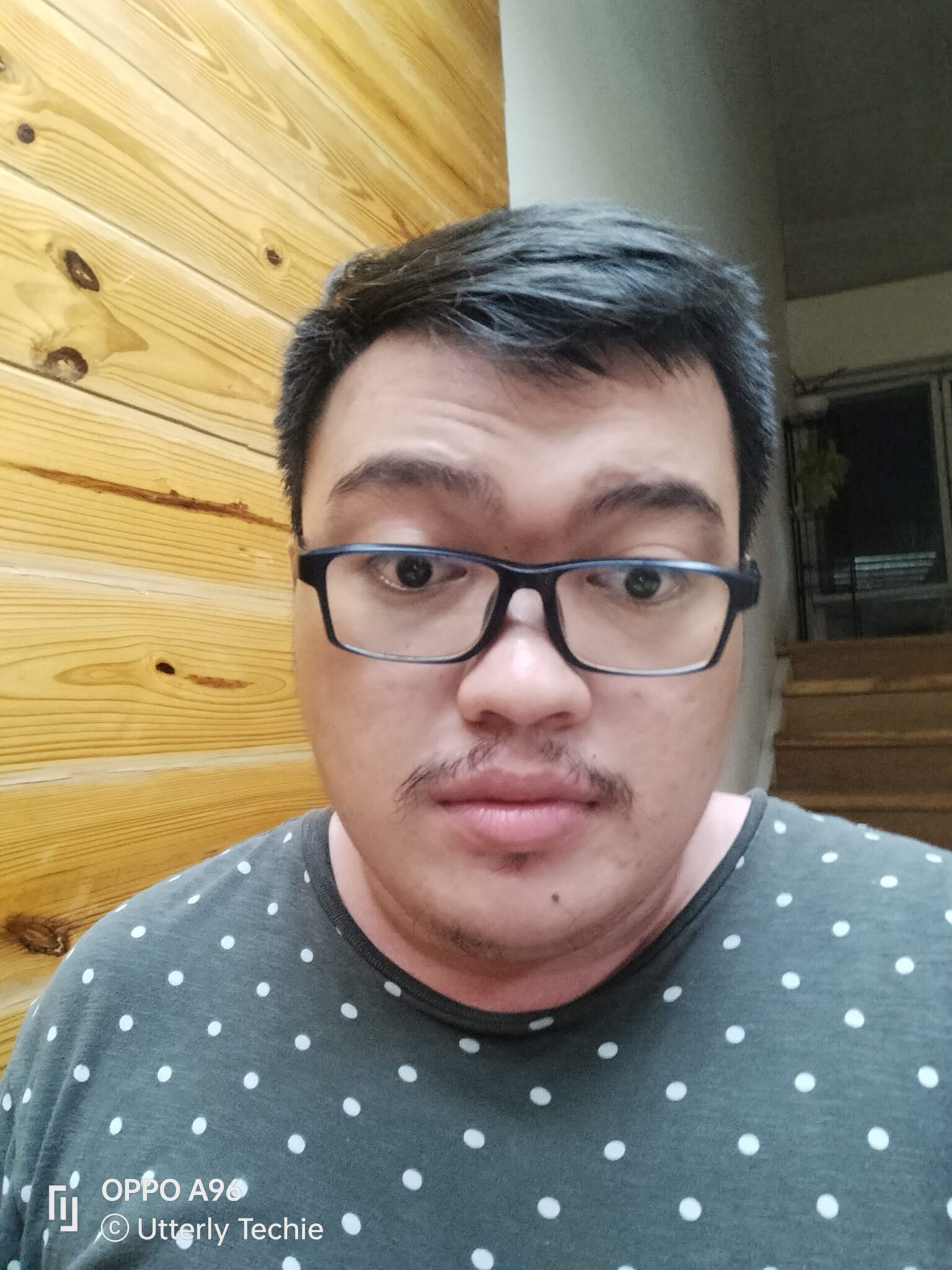 I did take some video but I didn't really see a noticeable difference between it and the A76. That's because we get the same 1080p / 30fps video recording as the A76. The quality is fine, but I feel that the A96 should have 4K video recording because of its higher price. Too bad the choice of processor here limits that.
All in all, the cameras are much better on the OPPO A96. Despite the limited 1080p video recording, I enjoyed taking photos more with this phone.
Should You Get the OPPO A96?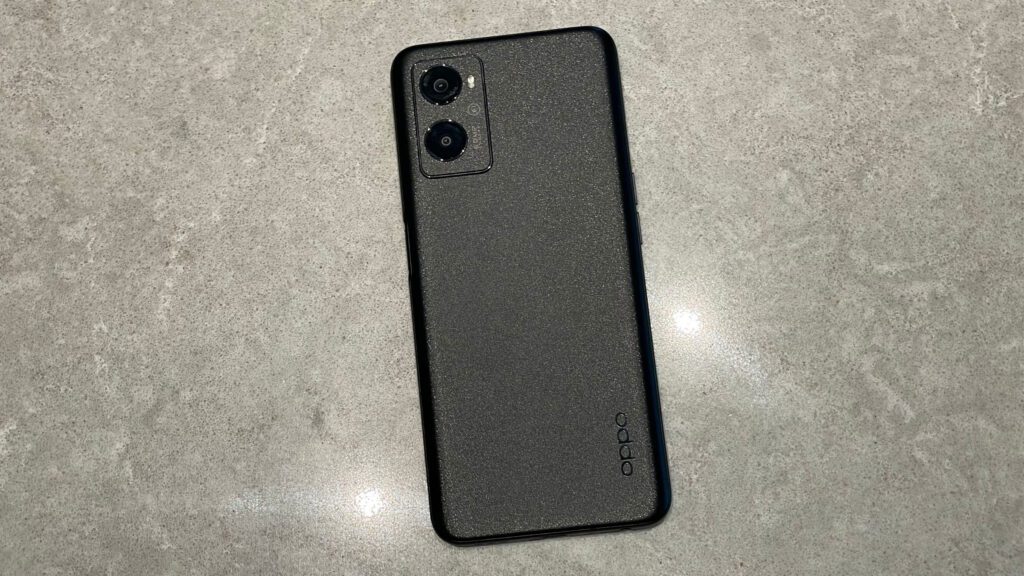 When I found out what the OPPO A96 had to offer, I had to ask: Does having more RAM and storage make the A96 a gaming phone? In the case of this phone, I would have to say yes. The extra 2GB of RAM compared to the A76 makes this phone feel snappier. Having double the storage (256GB vs 128GB) lets you store more games. The cameras on here are decent but could be better.
If you value better battery life or having more storage without too much compromise on everything else, then the OPPO A96 is a good option for you. However, there are better options out there if you want a more balanced phone or you value the display or camera more. For me, OPPO's software optimizations really helped this become a decent phone.
Pros
The OPPO Glow Design makes even the Starry Black color look really good
Display quality is excellent
8GB RAM + ColorOS makes the phone feel snappier
256GB storage lets you store more games + microSD card support

5000 mAh battery + 33W SuperVOOC = good battery life combo

A really good 50MP main camera for casual use and social media posts
Decent low-light shots
Portrait mode is good for a phone in its price range
Cons
The phone can still be slippery

IPS LCD display in a P15,000+ phone

Still runs ColorOS 11.1 (Android 11) in 2022
Snapdragon 680 feels too limited in terms of game support and camera capabilities
1080p video recording in a P15,000+ phone
Zoom shots beyond 2x is not good
Lack of ultrawide camera in a P15,000+ phone