I don't know about you but phones are running out of ways to stand out lately. Everyone can do a flashy design or provide decent specs. One of the only ways left is in the cameras. With this in mind, realme decided to push what's possible in a camera of a mid-range phone. We end up getting the realme 9 Pro+, a phone that clearly has its cameras as its focus. Does that focus justify its P23,990 price tag? Find out in my realme 9 Pro+ review.
Disclaimer: realme Philippines gave me my realme 9 Pro+ review unit on February 28 during my visit to their office. I unboxed the phone on March 1. This phone has been my primary Android phone for almost 2 weeks as of this writing.
Design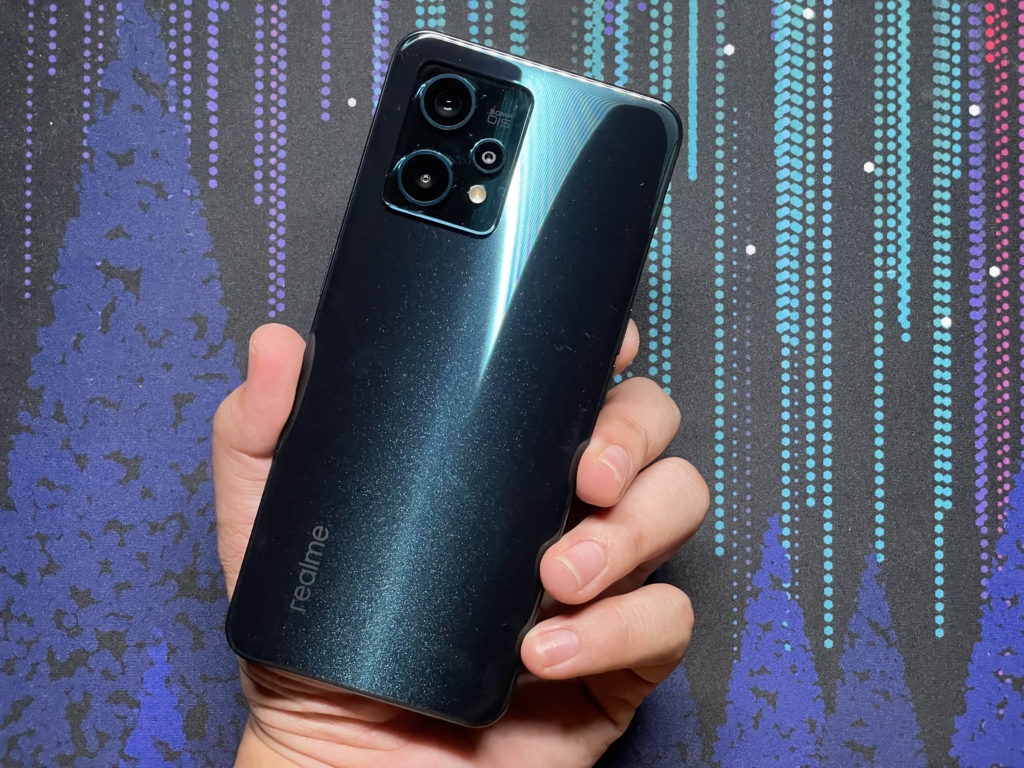 I start this realme 9 Pro+ review by talking about its design. To be honest, it's really hard to top the company's recent designs lately. The review unit sent to me was in the Aurora Green color. It looks like a combination of the Comet Design of the realme 6 and the Starry Particles found in the Dynamic Black color of the realme 3.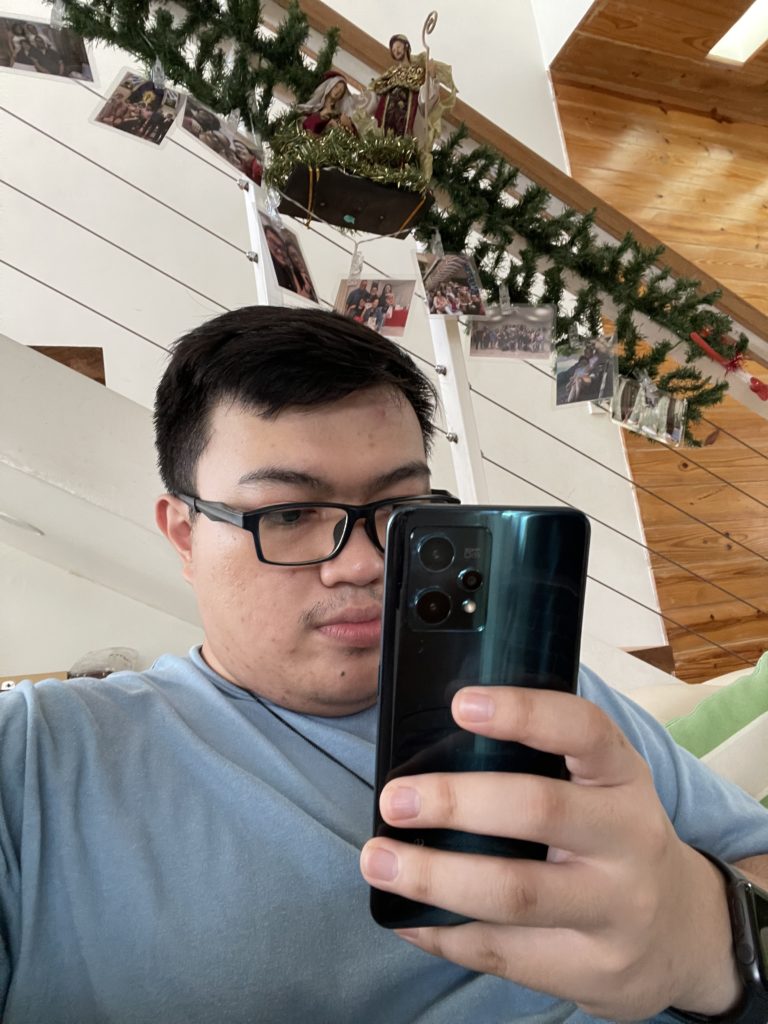 It still carries the tradition of really good smartphone designs from realme. Coming from a phone with flat sides, I have to come to realize just how comfortable having a curved back is. It really cradles in your hand since it is narrower and has that curved back. Speaking of that back, realme says that the 9 Pro+ has a glass back. I couldn't tell if you had not told me beforehand though. This goes to show how good the company's designs are even with plastic backs.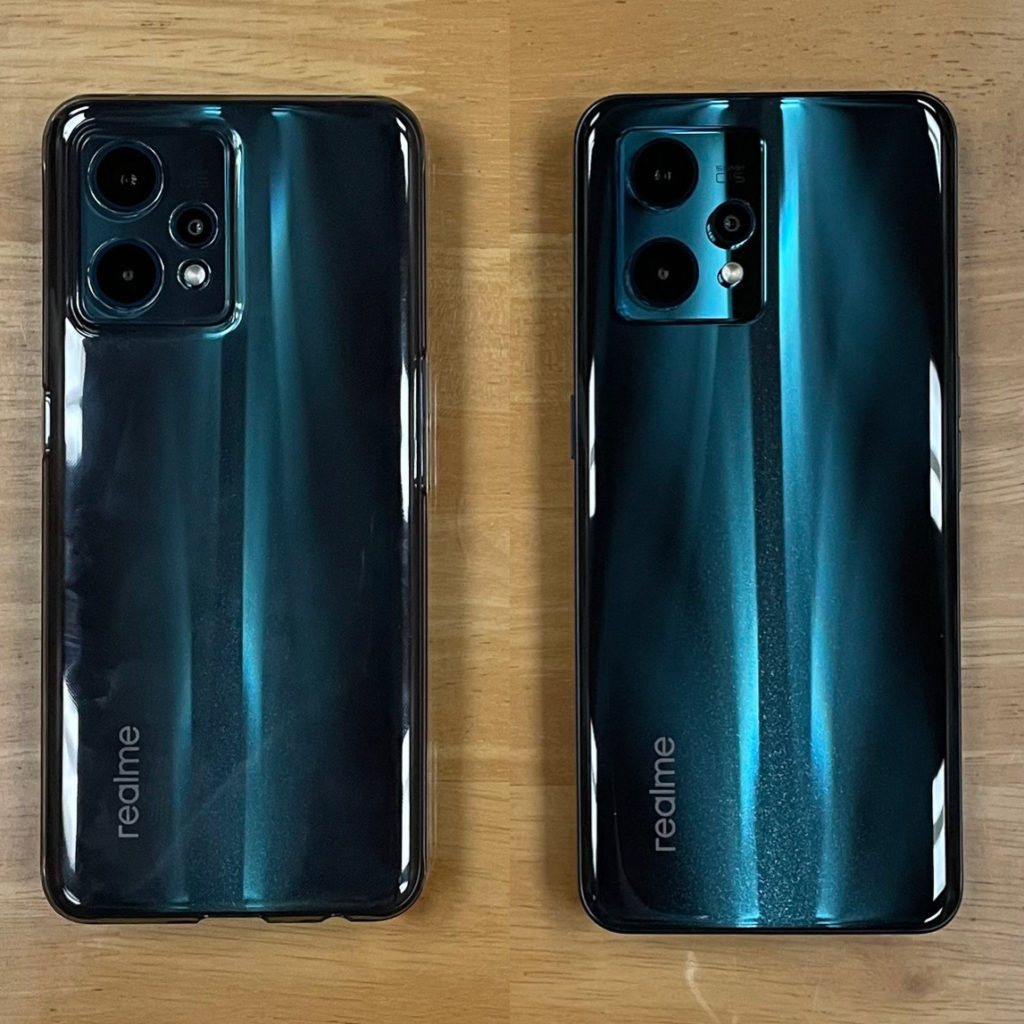 The one thing I don't like is the return to a more glossy back. realme already nailed the matte feel recently so I don't know why they went glossy this time around. If I were to guess, it's probably a cost-saving measure. Because of this, I went ahead and just used the case included in the box. I think it doesn't really take away from the shine of this Aurora Green color.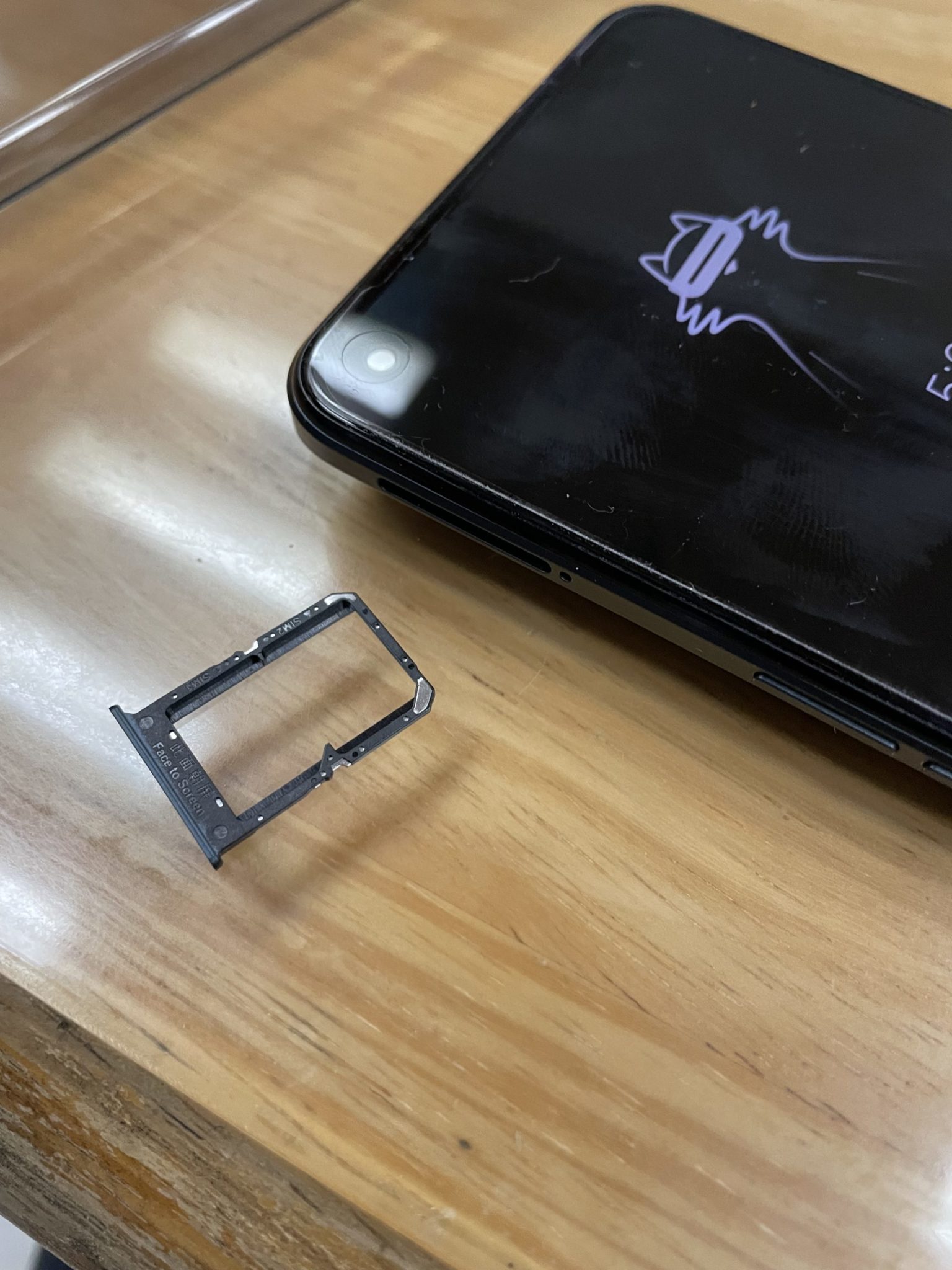 Speaking of a cost-saving measure, we're not getting support for microSD cards on this phone. (If you need that, consider the realme 9 Pro.) You'll have less of a worry though since the 9 Pro+ gets 256GB of internal storage. Good thing they still kept that dual SIM slot tray.
Where's the Light Shift?
There's one thing I didn't really talk about: the Light Shift Design. That design cue is only available on the Sunrise Blue color of both phones in the realme 9 Pro Series. I have seen it in person during the realXperience Cebu tour but I didn't try out its color-changing ability.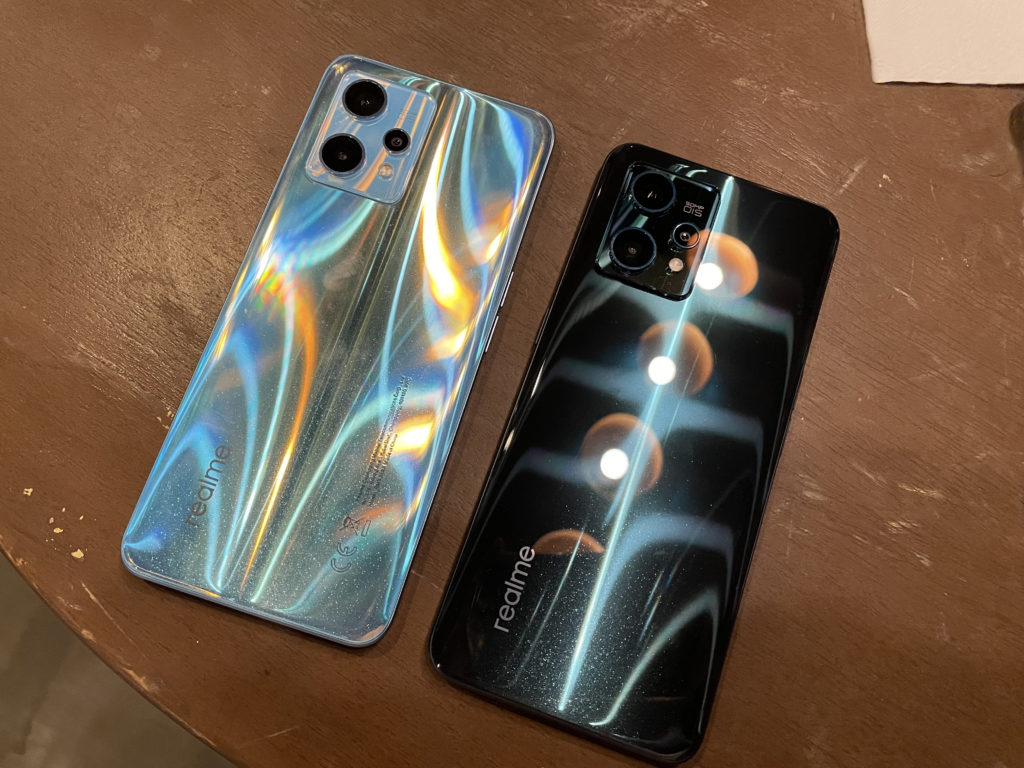 As with every phone that has a flashy design, it's not for everyone. I'm personally glad that I got the Aurora Green color since I would end up putting a case on this phone anyway. Not gonna lie though, it does look nice.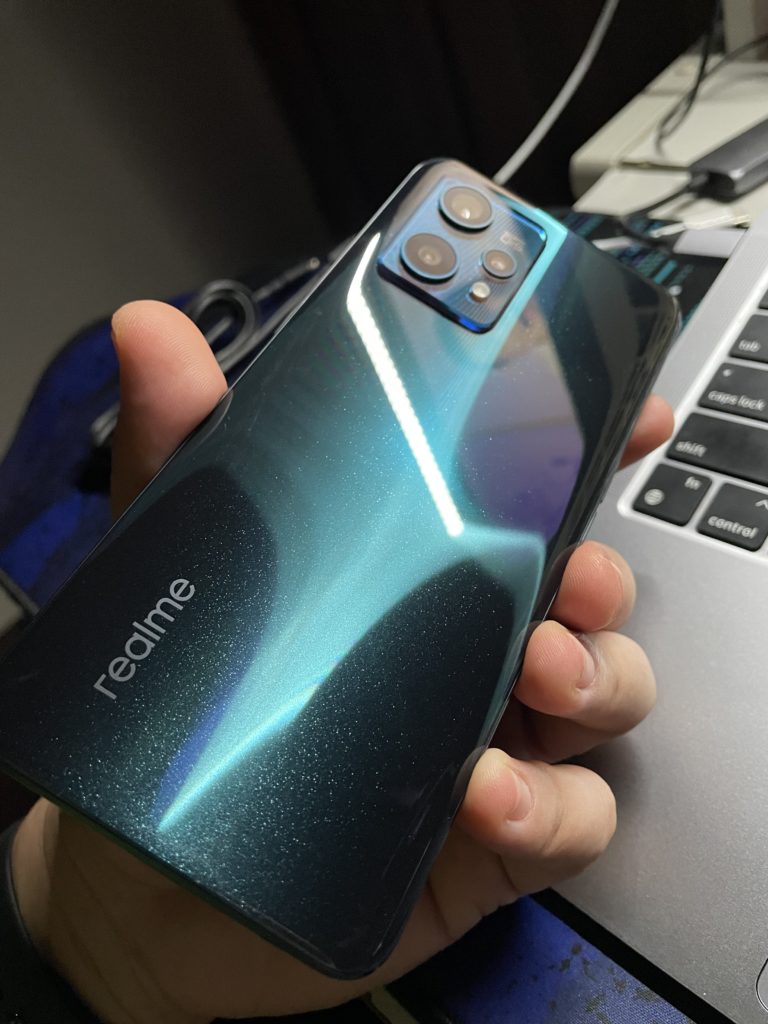 All in all, this is another hit for realme in the design department. Though I'd say it isn't the company's best, I am still happy to show the realme 9 Pro+ off to people who notice and ask about it.
Display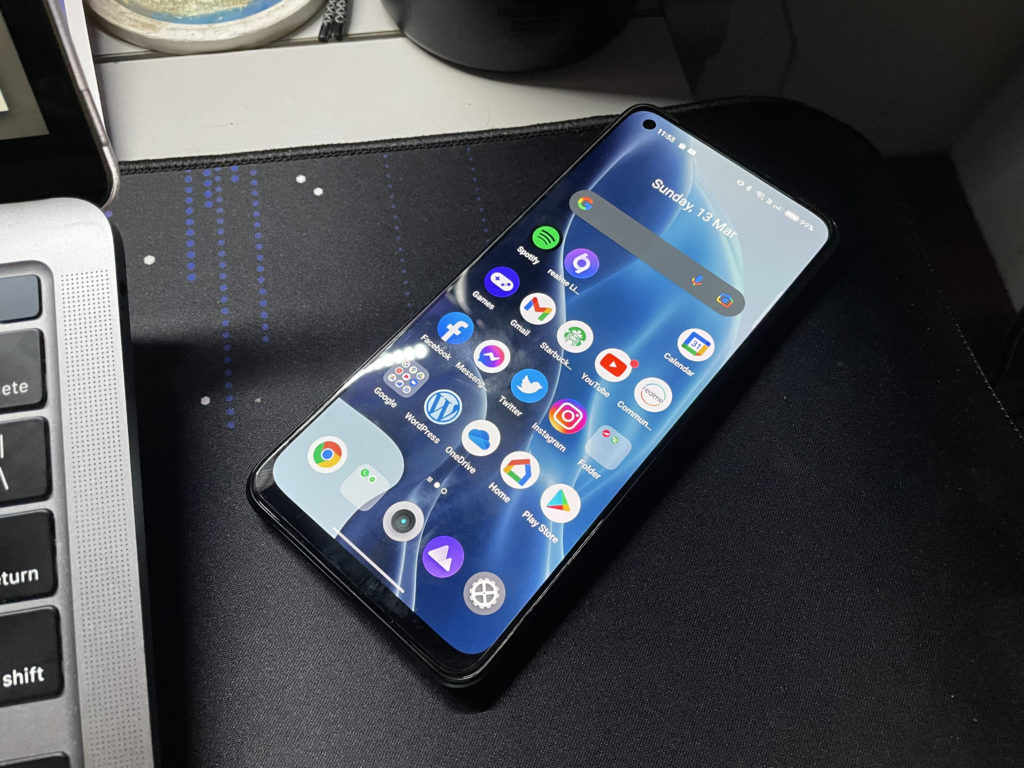 The realme 9 Pro+ has a 6.43-inch FHD+ Super AMOLED Display with a resolution of 2400 x 1080 and a 90Hz refresh rate. It also has Corning Gorilla Glass 5 protection and a touch sampling rate of 360Hz. As I learned through the years, just having a high refresh rate screen doesn't mean the display quality is good.
I actually like the Super AMOLED display on the 9 Pro+. It's plenty bright whether indoors or outdoors. (I have yet to confirm the actual peak brightness of this display. This part will be updated when I have the info.) The colors are really accurate and the hole punch is small so it's less distracting. I'm kinda disappointed with this phone just getting a 90Hz refresh rate. The 9 Pro+ still feels smooth when scrolling or playing games but you can feel a slight difference if you're used to 120Hz by now.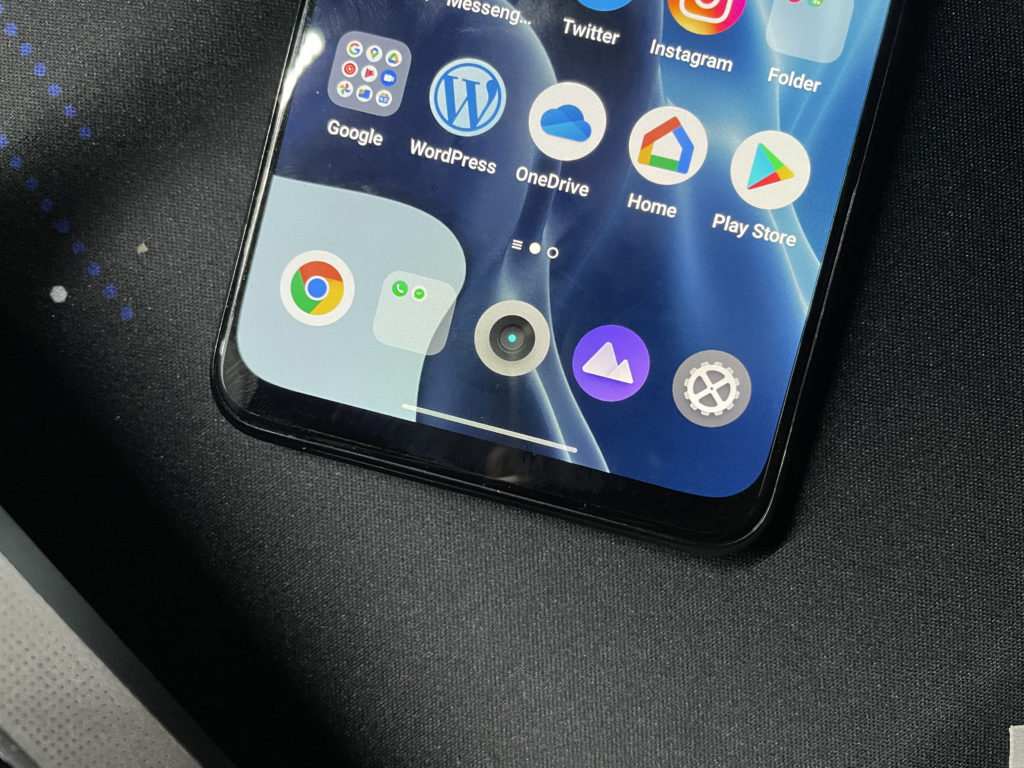 Another thing that feels like a step down is this chin at the bottom. Yeah yeah, the realme 8 Pro had one too but it would be nice if the company could shrink this chin by now. Both complaints I have are fairly minor though and I really enjoy using this bright and smooth display. It also helps that we're getting Gorilla Glass 5 protection on the front glass.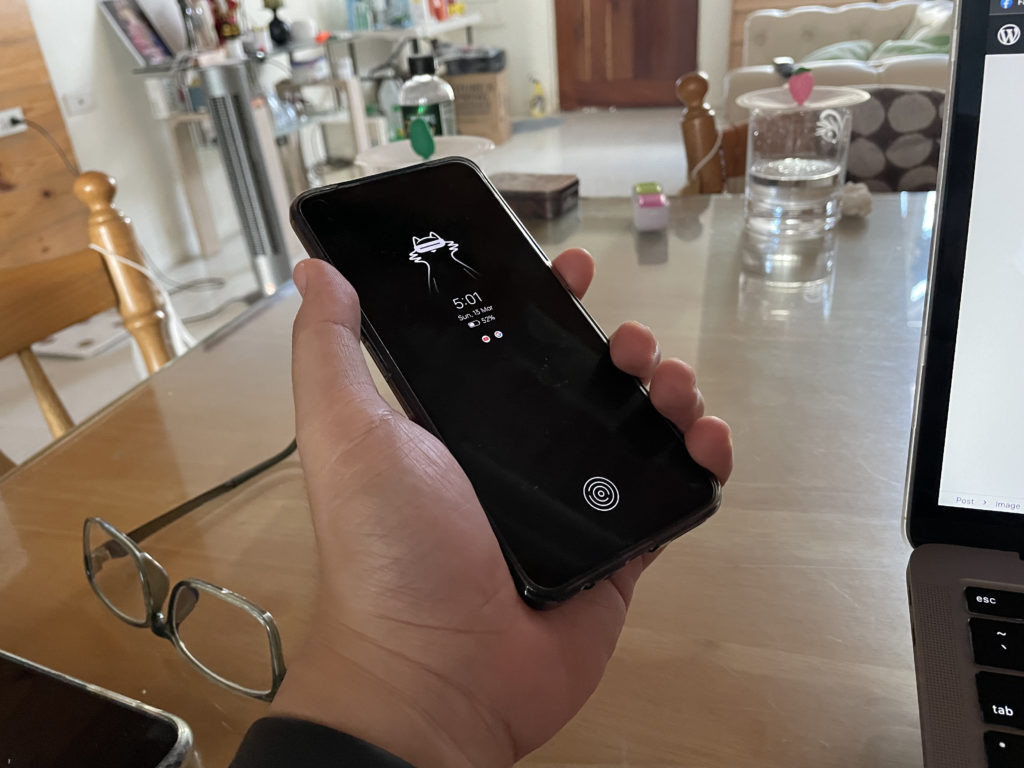 Since we have a Super AMOLED display on the 9 Pro+, we're getting an in-display fingerprint sensor. This sensor is fast enough to detect most of the time. We're also getting an always-on display on this phone. I'll get into what you can put in said always-on display on the software section.
Performance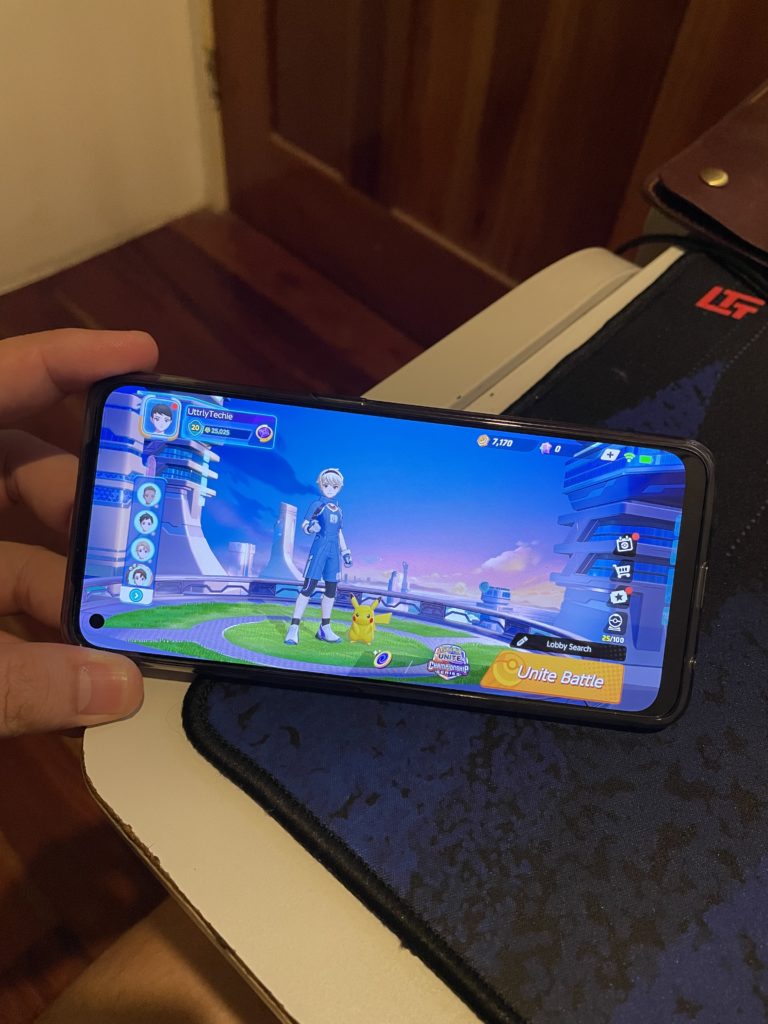 The realme 9 Pro+ brings a MediaTek Dimensity 920 5G processor along with 8GB RAM and 256GB of UFS 2.2 storage. (Yes, there is a 128GB storage option but we're only getting the 256GB one in the Philippines.) It also features Dynamic RAM Expansion that lets you use up to 5GB of your storage as temporary RAM. This means that the 9 Pro+ effectively can use up to 13GB of RAM.
What do all of those specs mean? Well, it just tells you that the realme 9 Pro+ won't slow you down. It can hang with you while doing most tasks and that 90Hz refresh rate display makes that all smoother. I did notice some stutters in the first few days but those were ironed out after the software updates. More on that later.
I Played A Lot!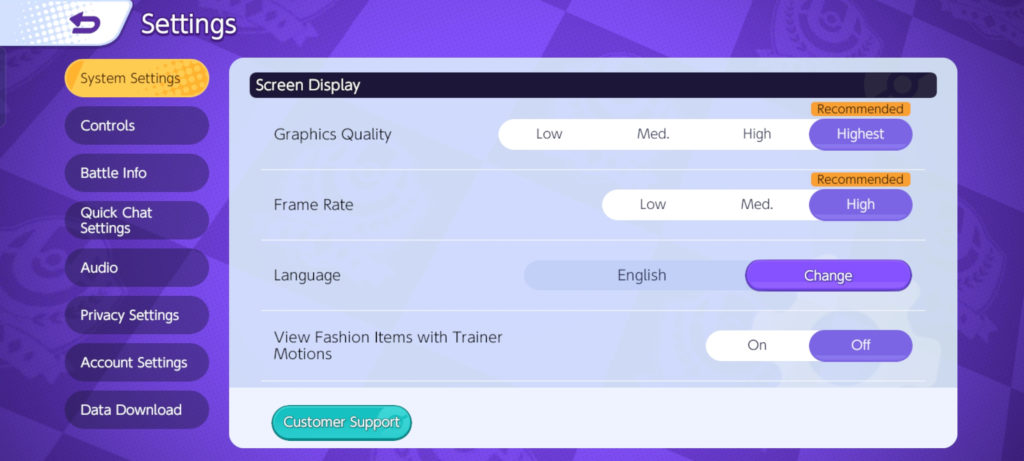 Playing games on this phone feels really nice as well. Pokémon UNITE gives us the highest possible settings when using a 9 Pro+. It's been a blast playing that game, especially with that limited-time Full-Fury battle mode. I initially had an issue where I couldn't run Asphalt 9 on the phone. (Ahh, the irony of the 9 Pro+ not running Asphalt 9.) After a recent software update, I was able to run the game just fine.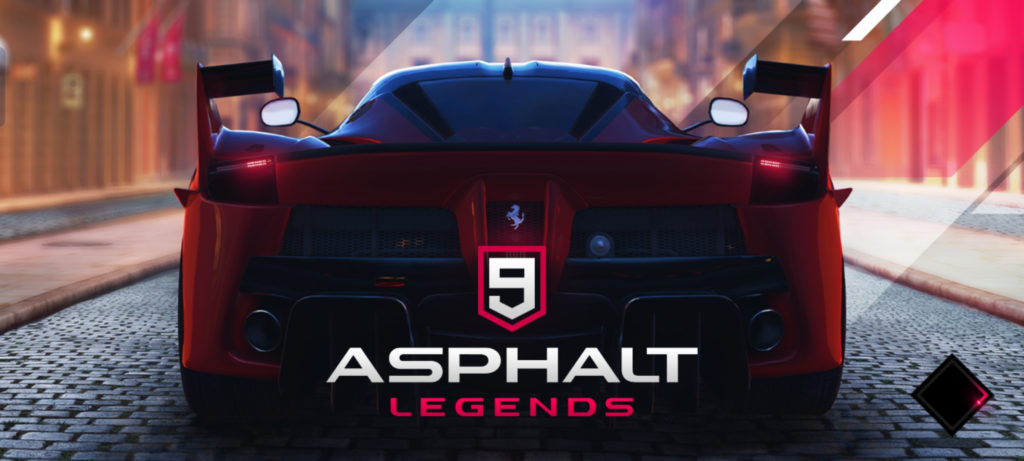 I did three separate runs of the AnTuTu benchmark just to make sure I have that covered. It consistently scored above 500,000 points and it never really ran too hot after the third run. Not bad for a midrange phone!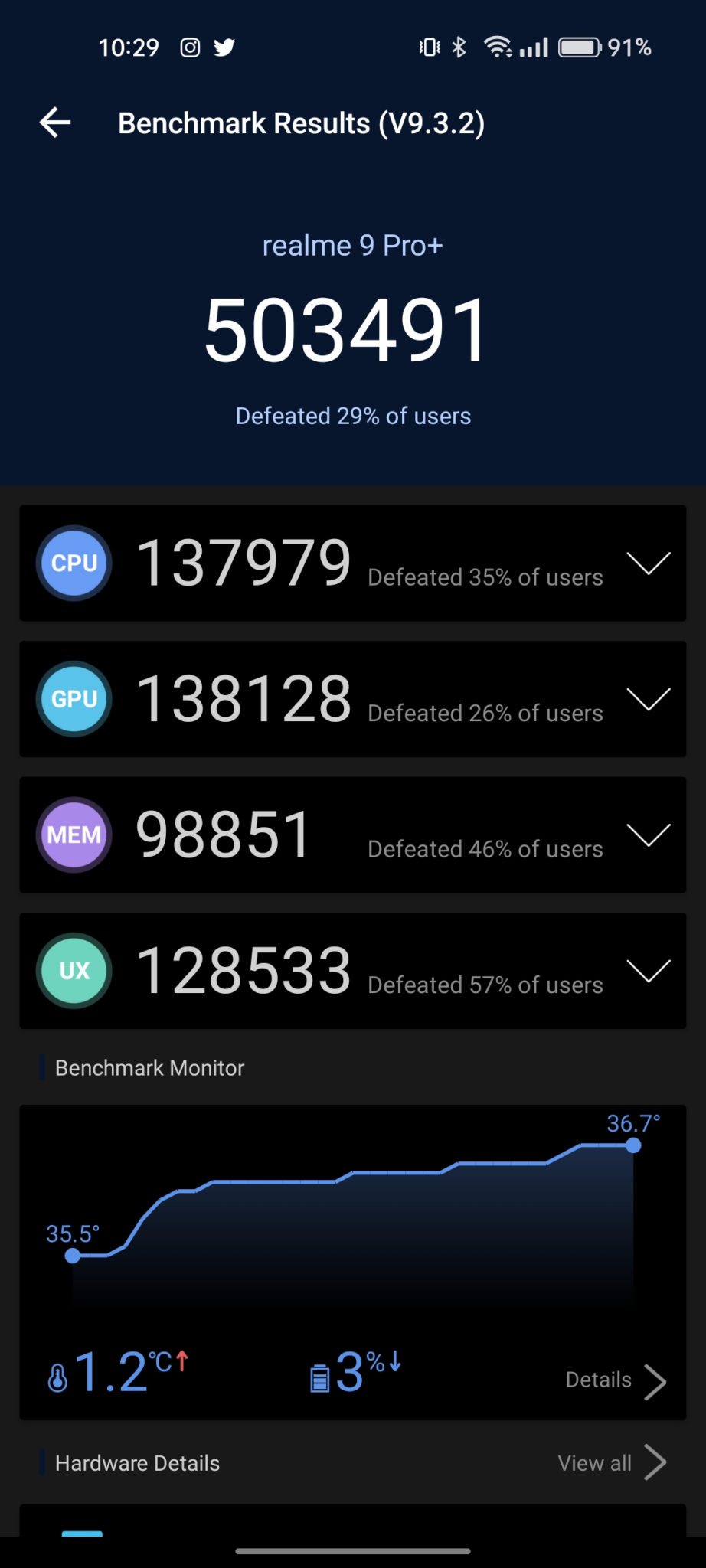 Software
The realme 9 Pro+ runs realme UI 3.0 based on Android 12. 2022 has seen a lot of midrange Android phones still running on Android 11 so I'm glad to see the latest and greatest here. I did get two software updates during my time with the 9 Pro+. As I mentioned before, Asphalt 9 managed to run after the second software update. There are actually a ton of features under the hood including a Privacy Dashboard and improvements to the UI like AI Smooth Engine and a Smooth Animation Engine.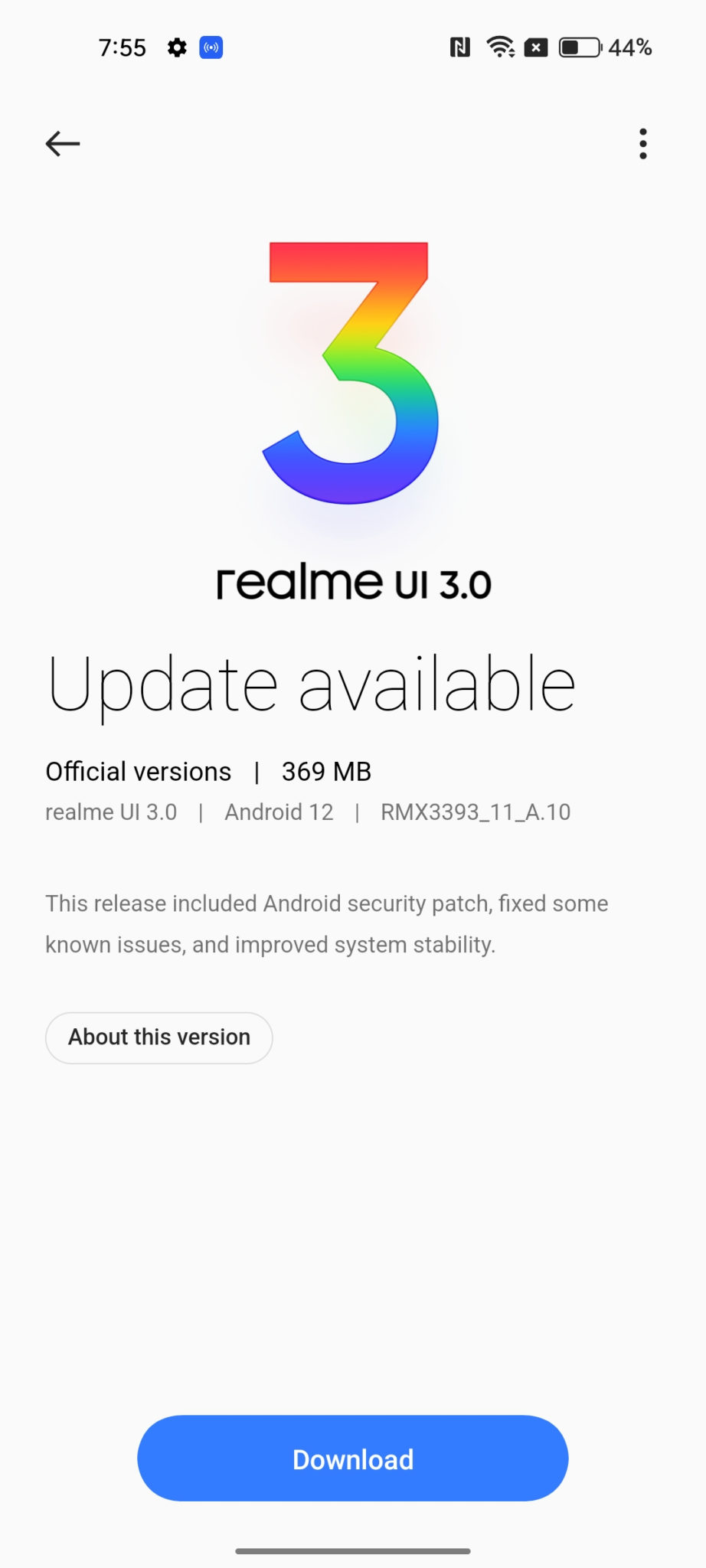 One feature that I wanna highlight in the realme 9 Pro+ review is the host of personalization options you get in realme UI 3.0! You can see all the customizations you can make including a better way to change up your always-on display. There's even an option for changing the fingerprint animation! So much so that I'll do a deep dive on exactly what you can do in realme UI 3.0 in a separate post. Stay tuned!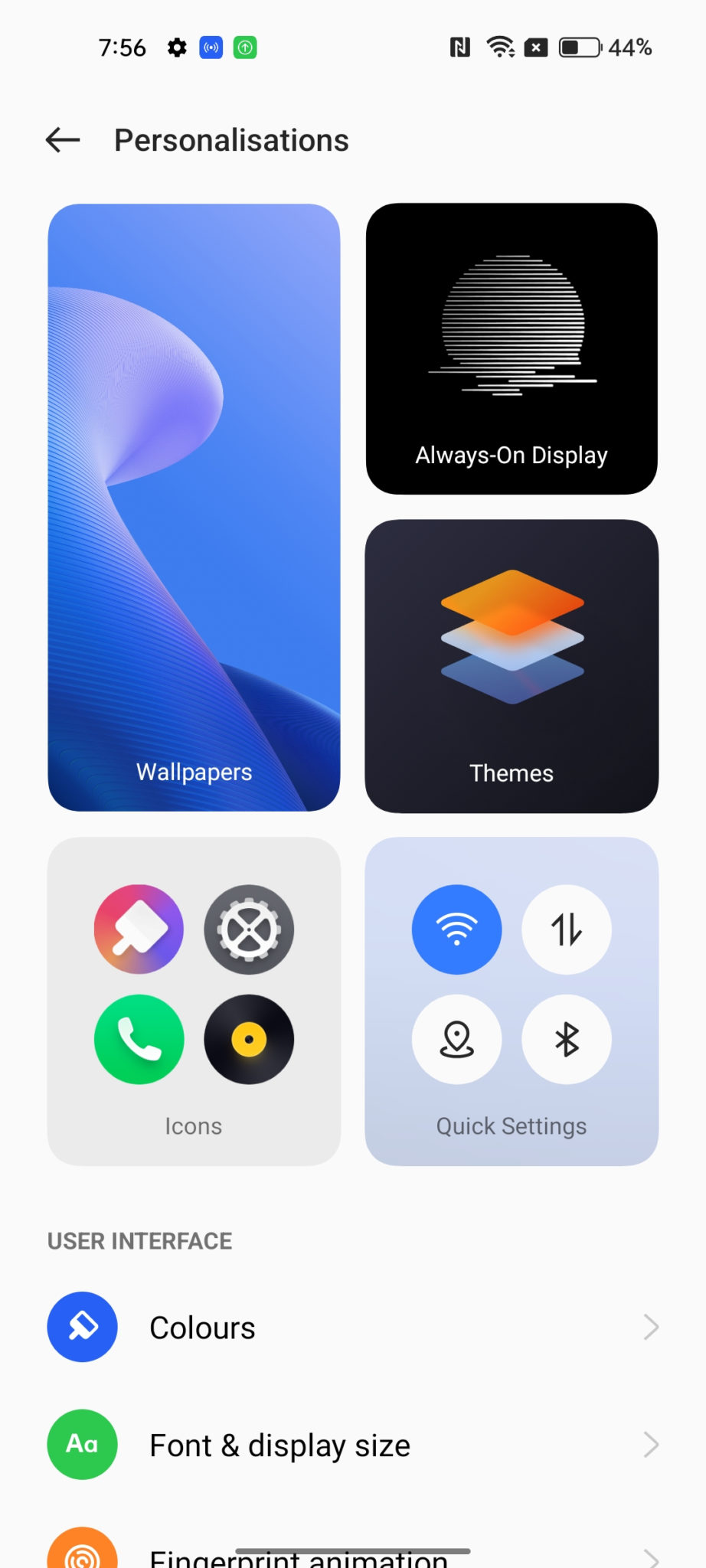 FINALLY. Stereo Speakers in a Number Series Phone!
The Number Series had one thing against it all the time: not having stereo speakers. A lot of midrange phones would already have them and would knock a Number Series phone because of them being missing. We FINALLY get stereo speakers in the realme 9 Pro+!
I also think that realme gave us a good stereo speaker setup here rather than just do it for the spec sheet. The sound is so loud that I almost have to put it at 50% volume all the time. Watching YouTube videos is a delight thanks to the stereo speakers and the AMOLED display.
Another thing I want to insert here is the haptics. The X-Axis linear motor in the 9 Pro+ gives very satisfying haptics, particularly when typing on the keyboard. It's so nice to just tap away and listen to that satisfying sound.
Battery Life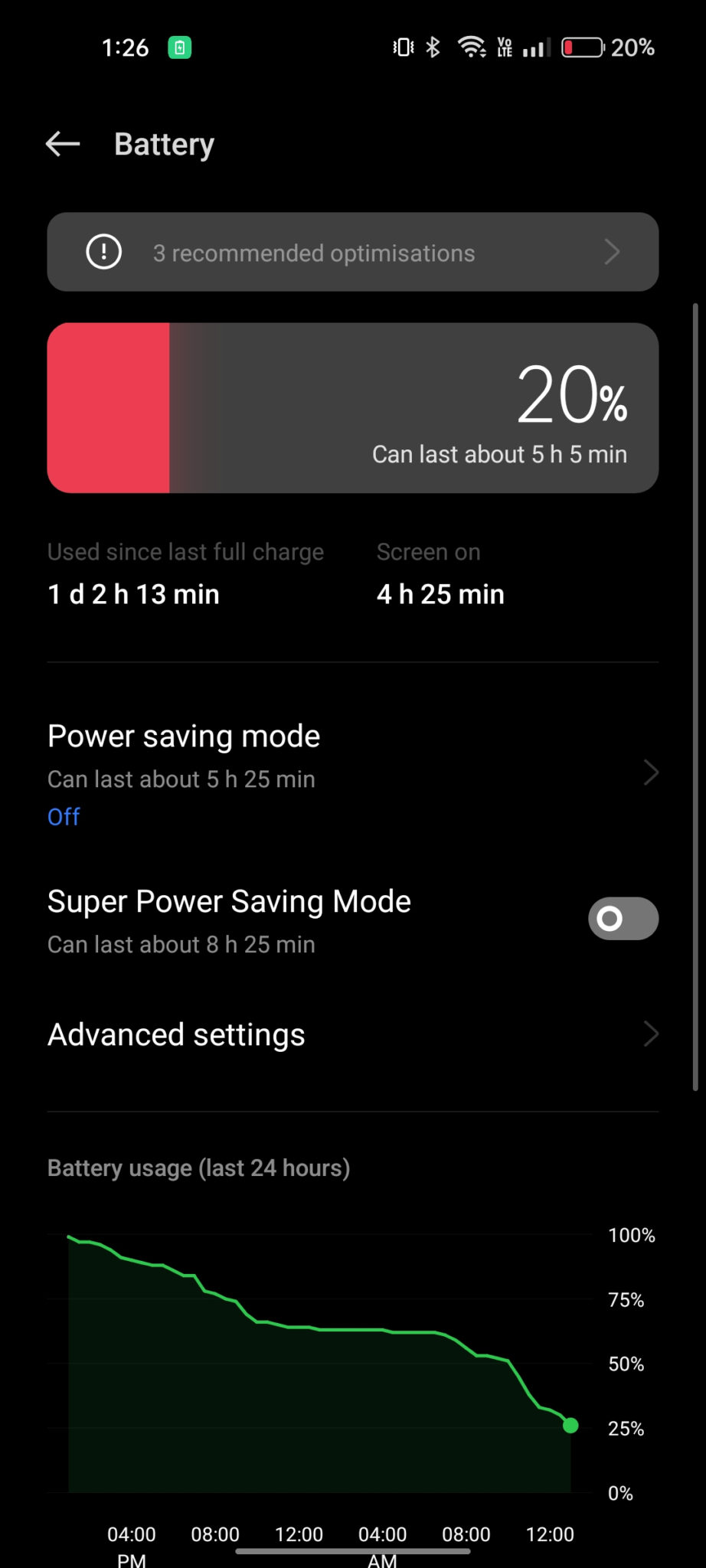 The realme 9 Pro+ has a 4500 mAh battery. You might think it's a negative because we're seeing 5000 mAh batteries in phones a lot more. Battery life for the most part is really good considering we have 5G connectivity on this phone. I usually get around 5 hours of screen time unless I play one game for a long period of time. (see screenshots above)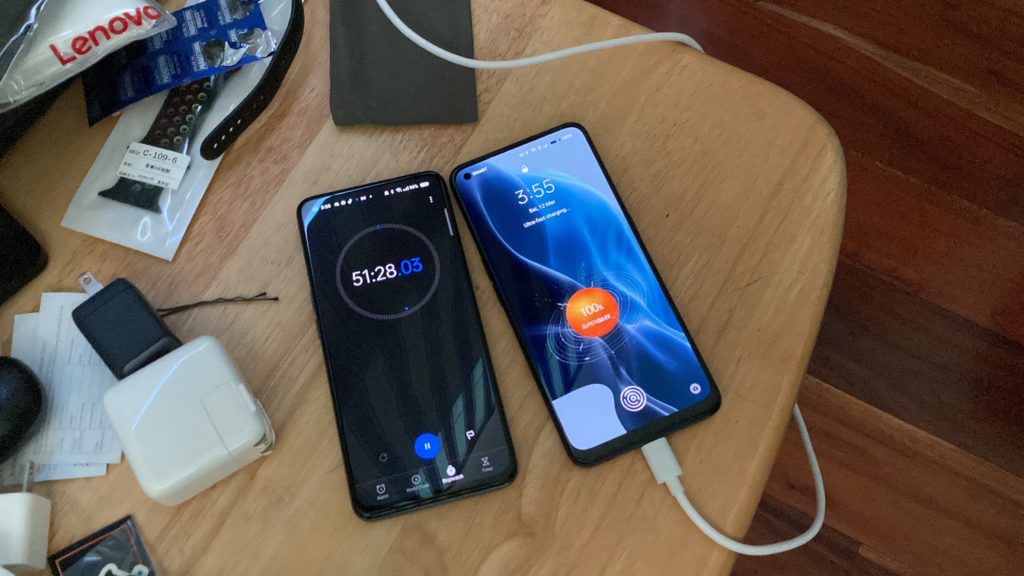 If you think that's a bit lacking, then it's a good thing this phone has 60W SuperDart Charge. The charger is included in the box too so you can take advantage of that really fast charging speed. realme claims that it can charge the phone from 0 to 100% in 44 minutes. I did get a higher charge time at around 52 minutes, but that's still plenty fast. It's most useful in situations where you need to go out and you just went through a binge-watching or gaming session.
Cameras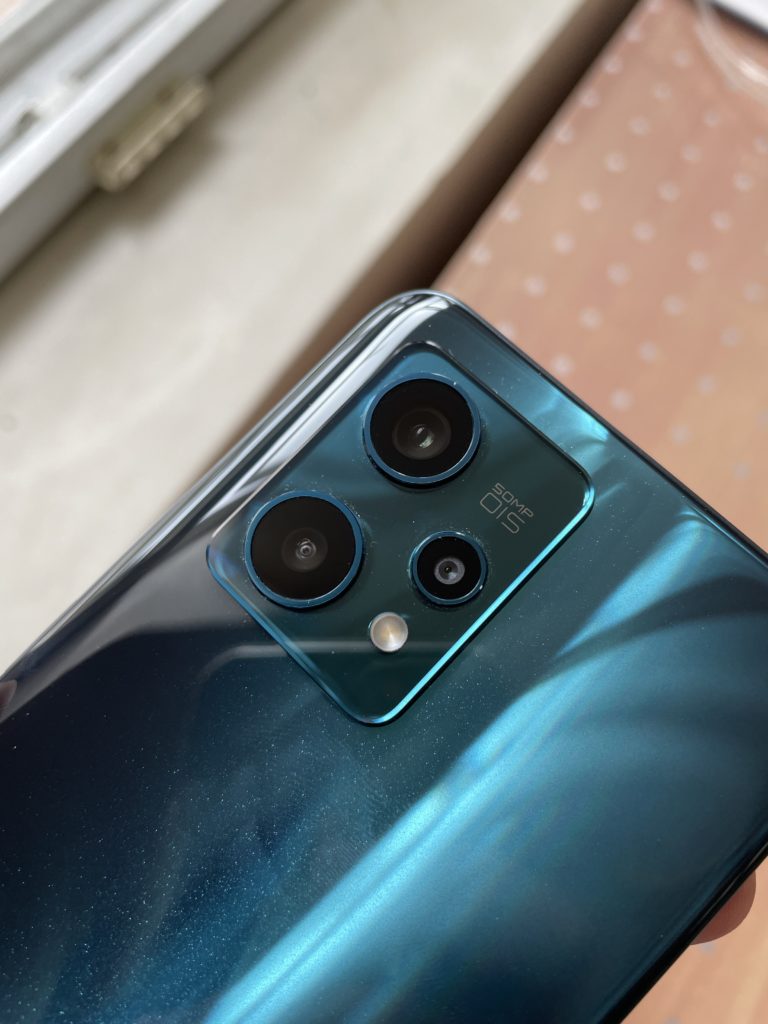 Here we go. This is probably the main reason why you're reading this review. realme has been touting the cameras on the realme 9 Pro+ ever since they teased it in February. The triple rear camera setup we have here consists of the 50MP Sony IMX766 main camera, an 8MP ultrawide camera, and a 2MP macro camera. Are the photos coming out of this midrange photo worth all the hype?
Short answer: YES.
If you want to know why I said that, read on. There's a lot to cover here. Let's get to the photos!
You can click on a photo for a full-resolution version!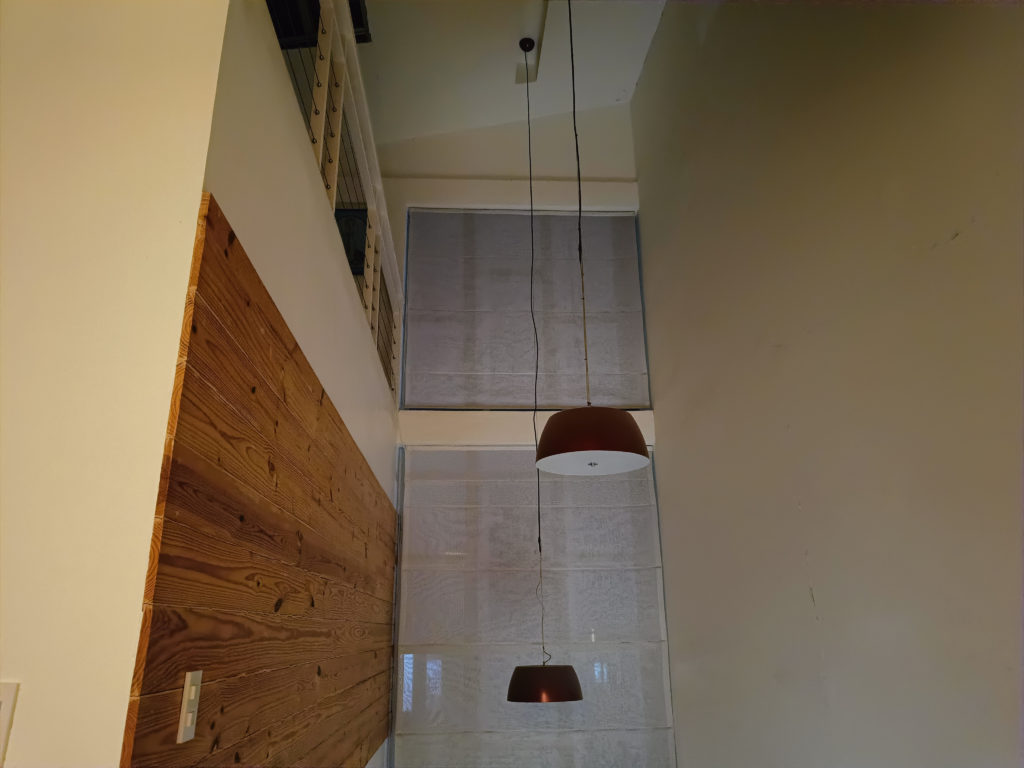 The photo you see above was the first one I took with the realme 9 Pro+. This right here just tells me how good the phone's camera is. I took the same shot with another realme phone and the difference was night and day! I'm not allowed to do detailed comparisons here but I am gonna have a separate post between the 9 Pro+ and another realme phone. Stay tuned!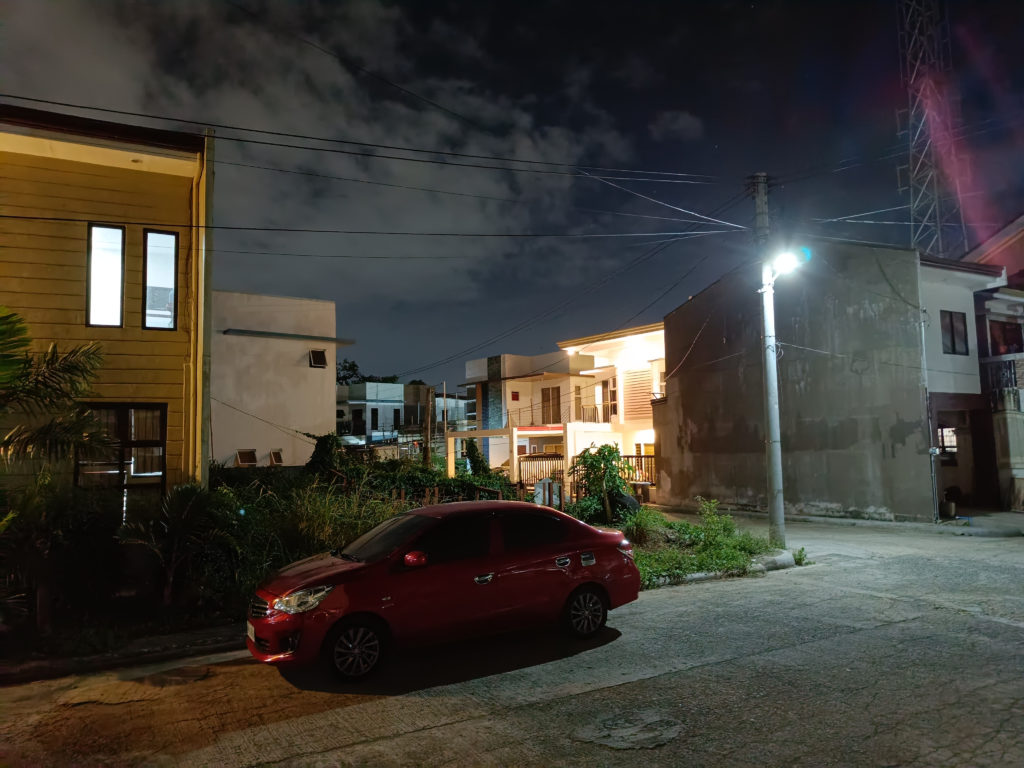 I normally don't start with low light photos but I just had to with the 9 Pro+. The photo above was the second one I took with the 9 Pro+ and it just reinforces how good this camera is. I love the color reproduction here and it didn't look like night turning into day. The best part about this photo is that I didn't even use Night mode!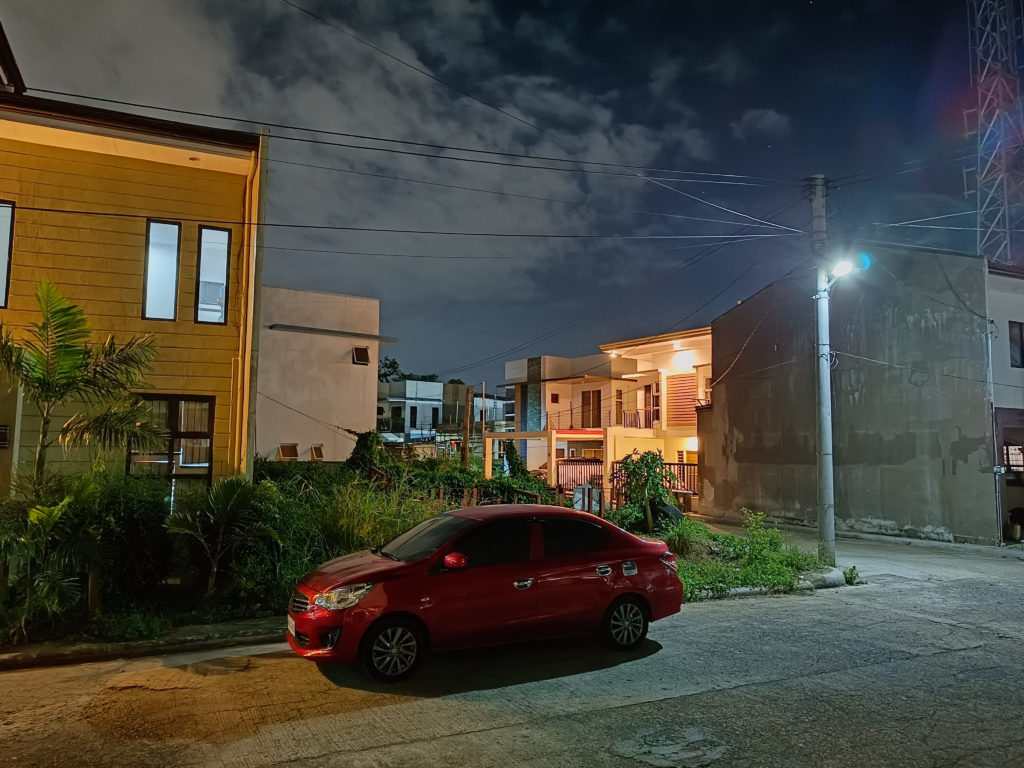 Here's that same shot with Night Mode enabled. It does look better to me overall, but the fact that I got around 80% of this photo is just remarkable. It still boggles my mind, to be honest! Two things really contribute to this: (1) that Sony IMX766 sensor brings in more light, and (2) OIS (optical image stabilization) helps compensate for your shaky hands while taking the said photo. realme also added its AI Noise Reduction 3.0 technology to help reduce noise and it really shows. All of those technologies are under what realme calls its ProLight Imaging Technology.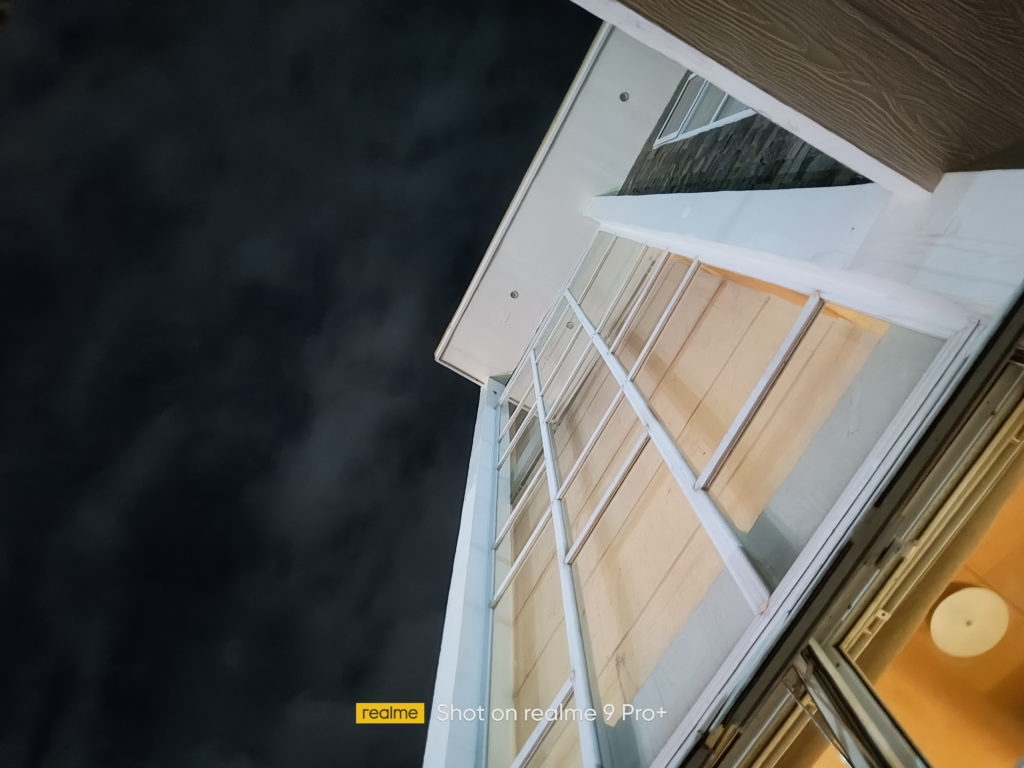 Doing Product Photography
One aspect I really appreciated with using the main camera of the realme 9 Pro+ is in doing product photography! I just thought to take a few photos with some of the gadgets I had on hand and here are some of the results.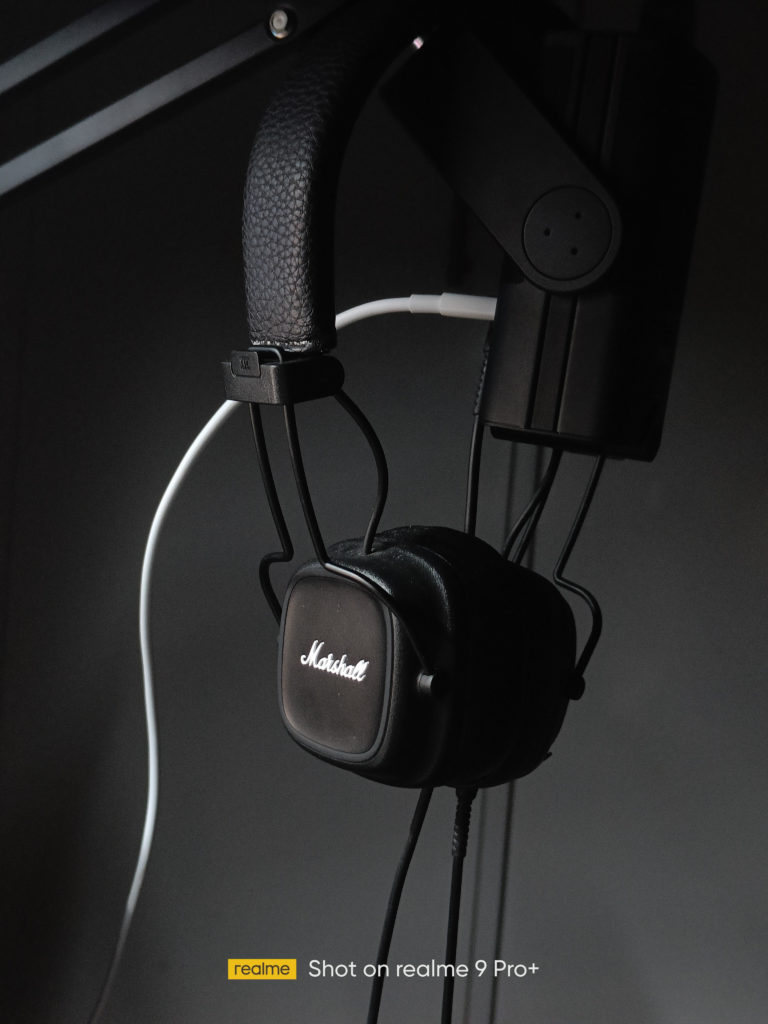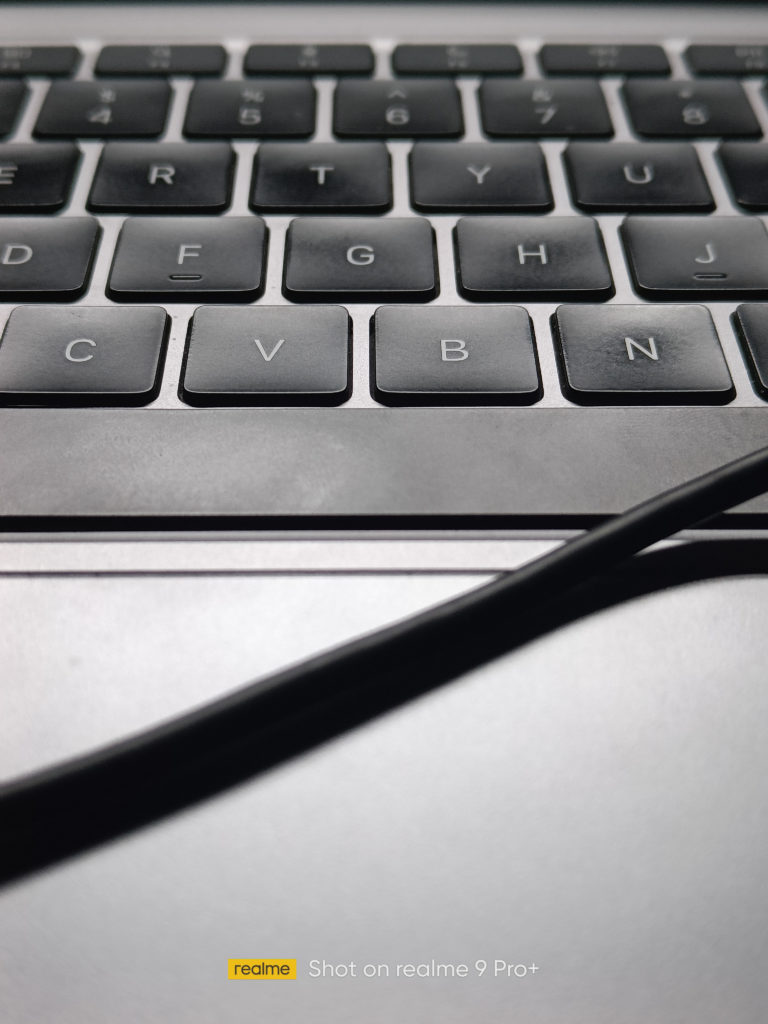 Checking Out the Day…
I'm not done with the low light shots, but let's head over to the daylight shots for a bit. I'm actually into the sharpness and detail it has when taking shots in the day. The colors are accurate, so I could really rely on it for quality photos on social media or even for covering events.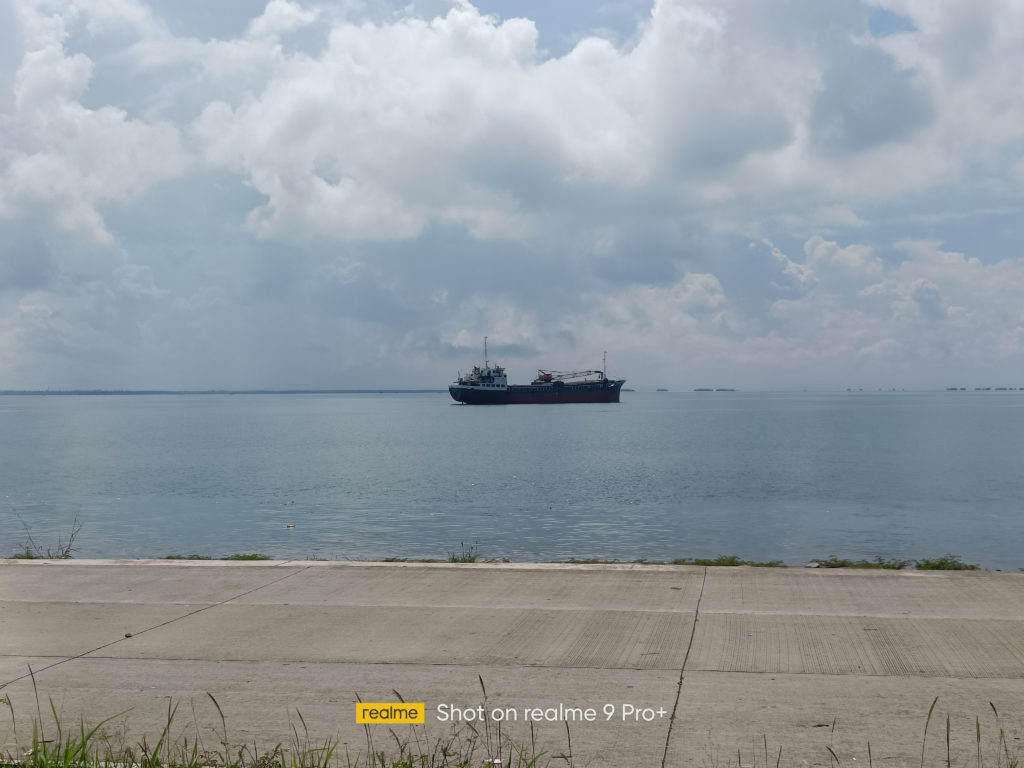 Indoor shots are good but sometimes they can get too bright. This is probably because I left auto HDR enabled.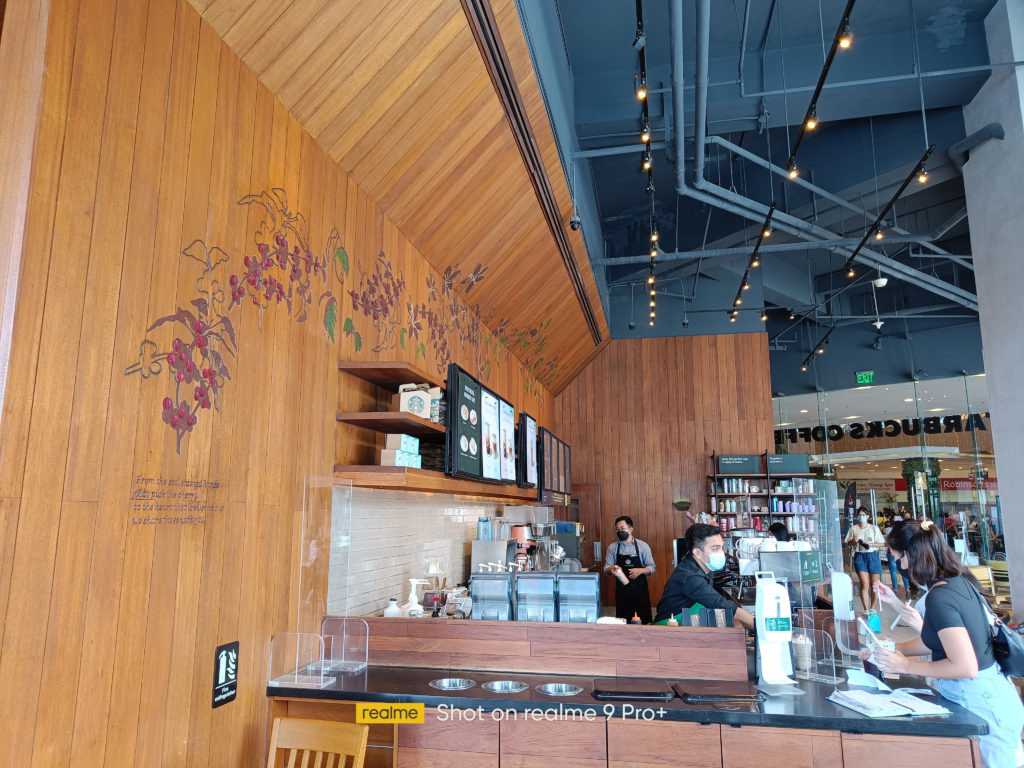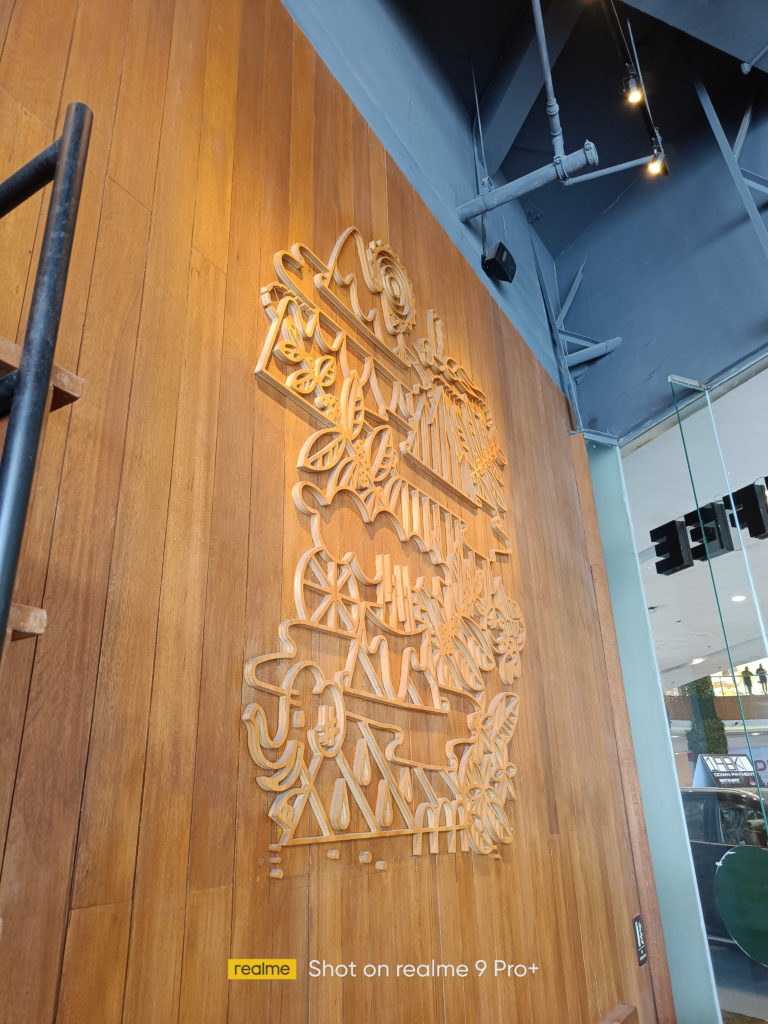 Going back to low-light shots again! I really appreciate the fact that we get this kind of camera performance in a mid-range phone. There is only one other phone that can come close to this, yet that phone doesn't have the Sony IMX766 sensor.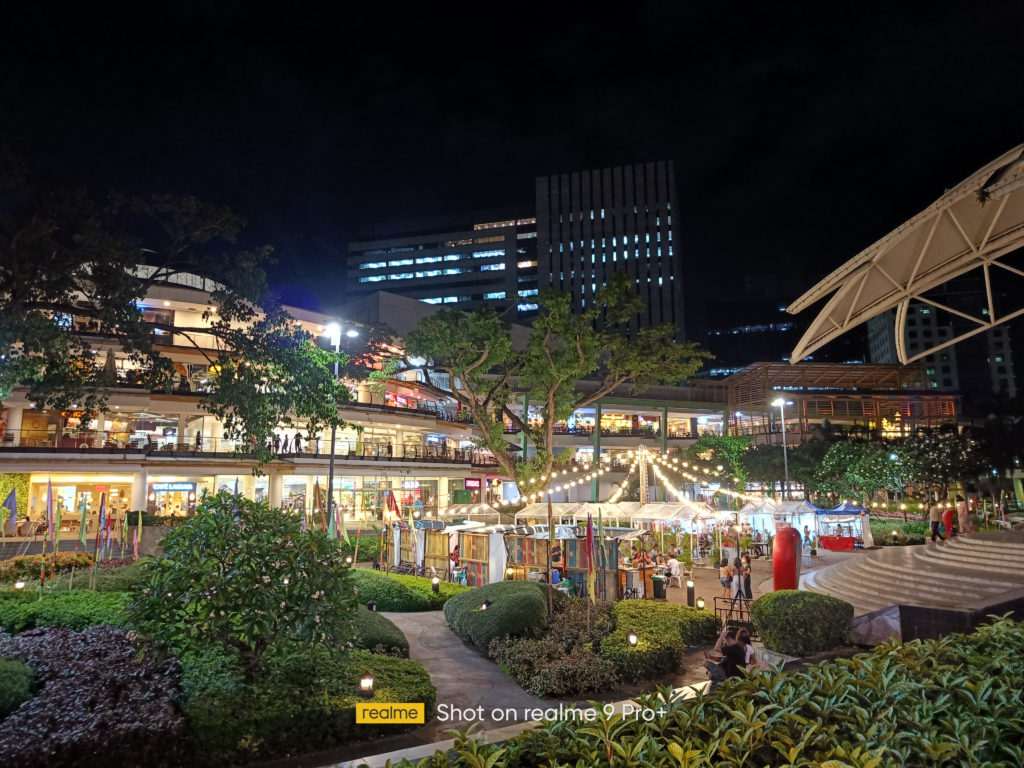 Unfortunately, the same can't be said for its 8MP ultrawide camera. Photos are good in the day but really don't do much at night. Using Night mode for the ultrawide is basically a must to get decent low-light shots. Just look at the photos below. The one without Night mode is really unusable.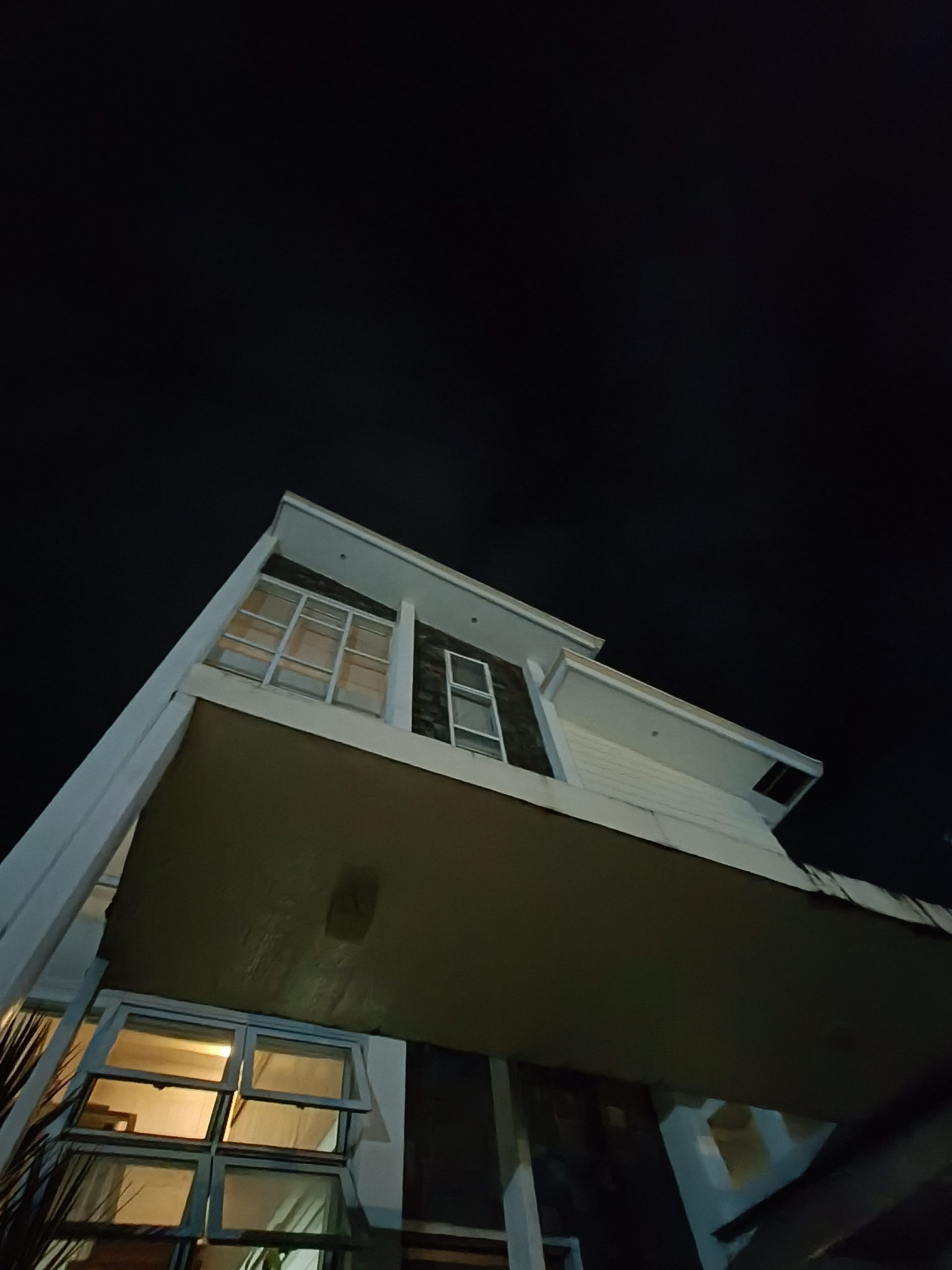 If you're not going to zoom in too much, the realme 9 Pro+ still provides enough detail. Even at 2x digital zoom, the photo still comes out really sharp and doesn't have much noise. You're really getting your money's worth with the main camera.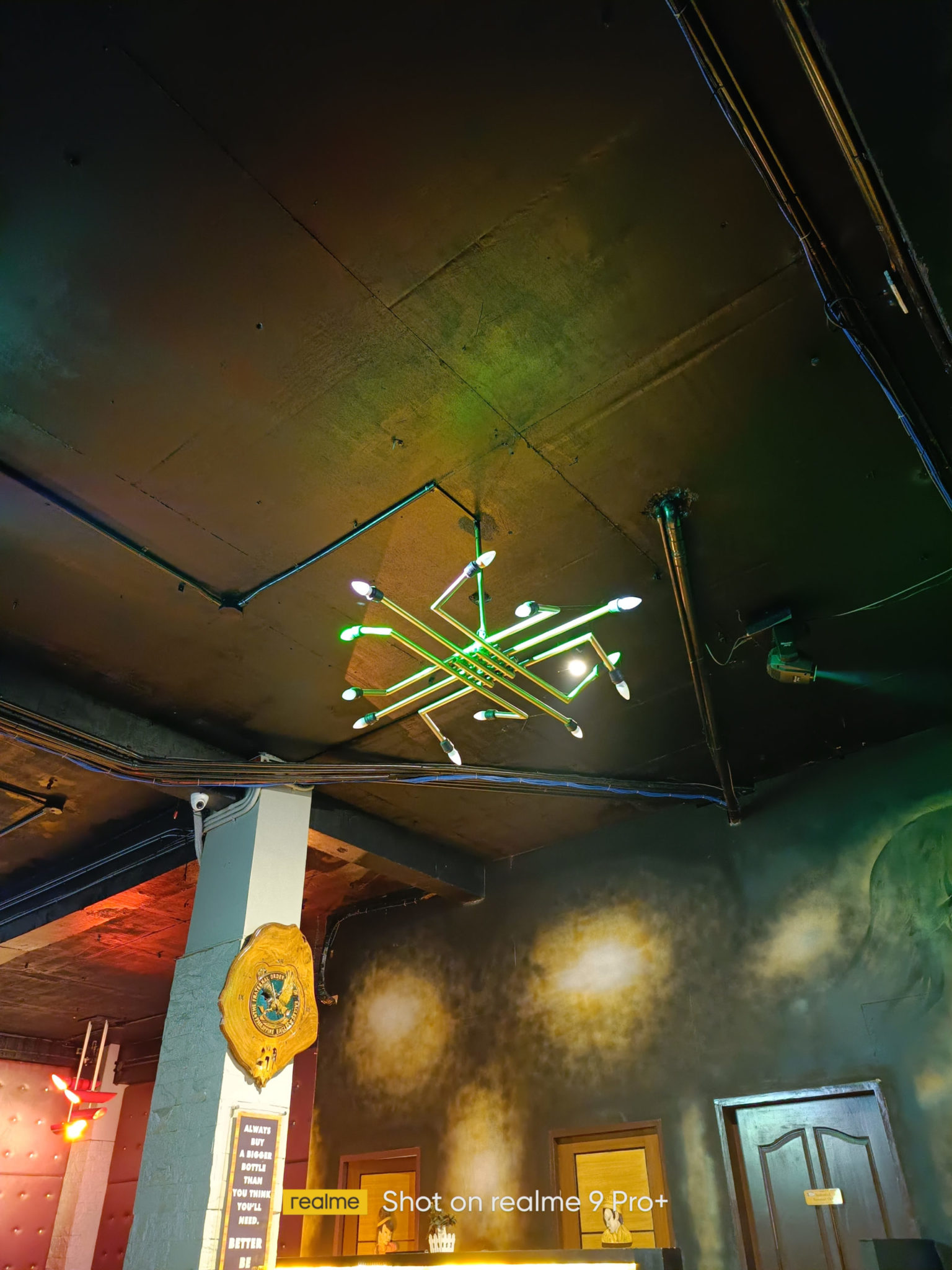 Street Photography Mode 2.0
In addition to all that detail, realme added new capabilities in its camera software. Two of the features I was able to try were the Neon Trail and the Light Painting long exposure settings. One result looked better than the other. You be the judge. Haha!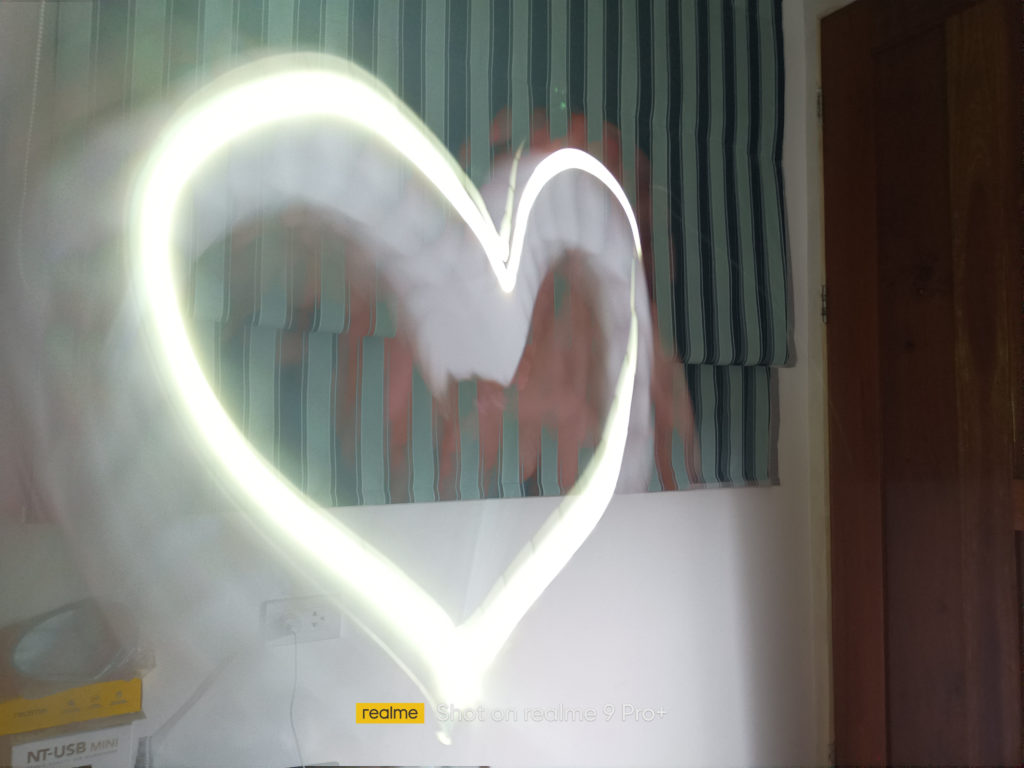 Selfies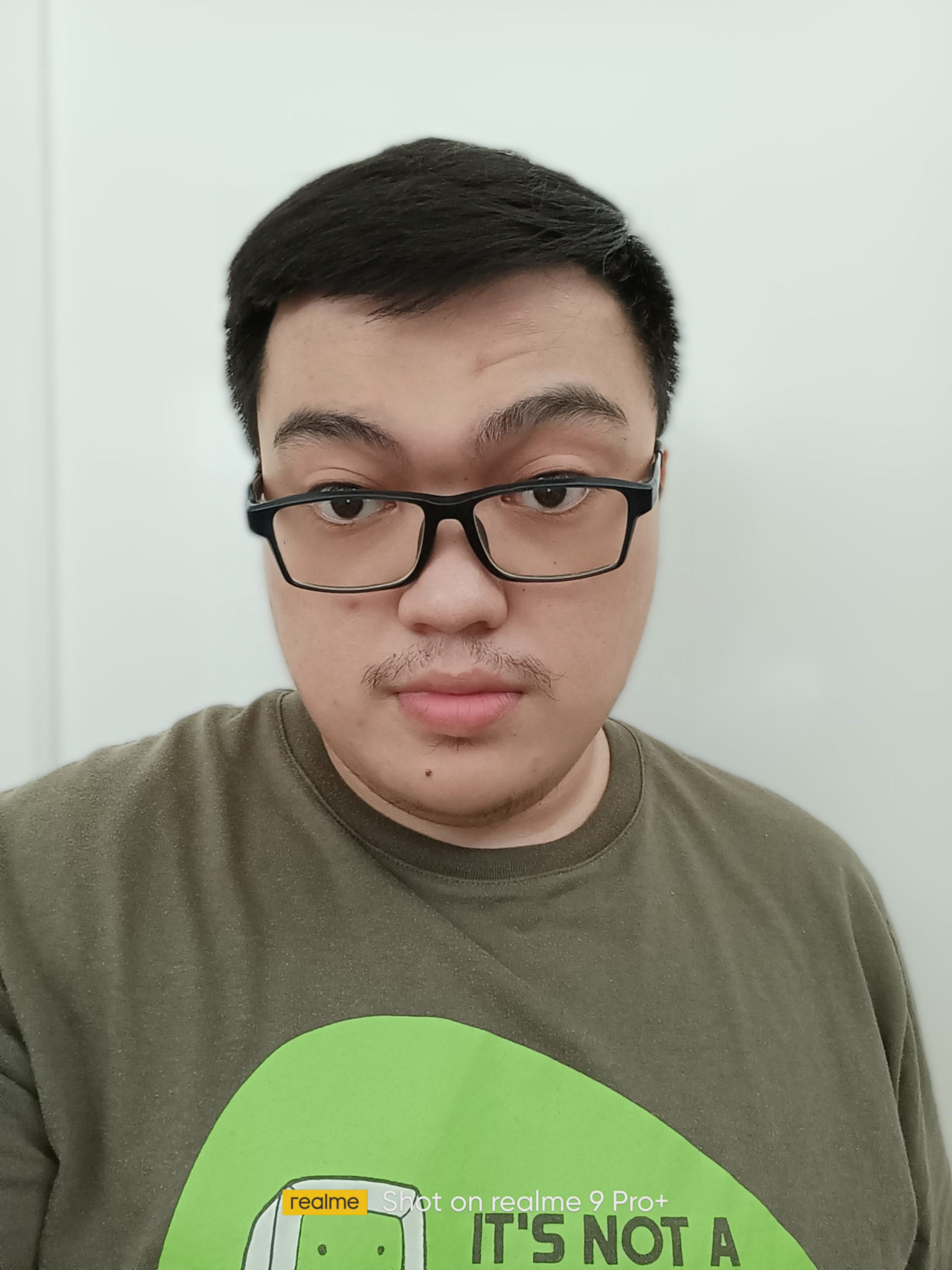 With its 16MP front camera, the realme 9 Pro+ takes really good selfies. I personally don't like beauty mode being on by default, but it's easy to turn off. The photo with it off still looks like there's a bit of smoothing going on though.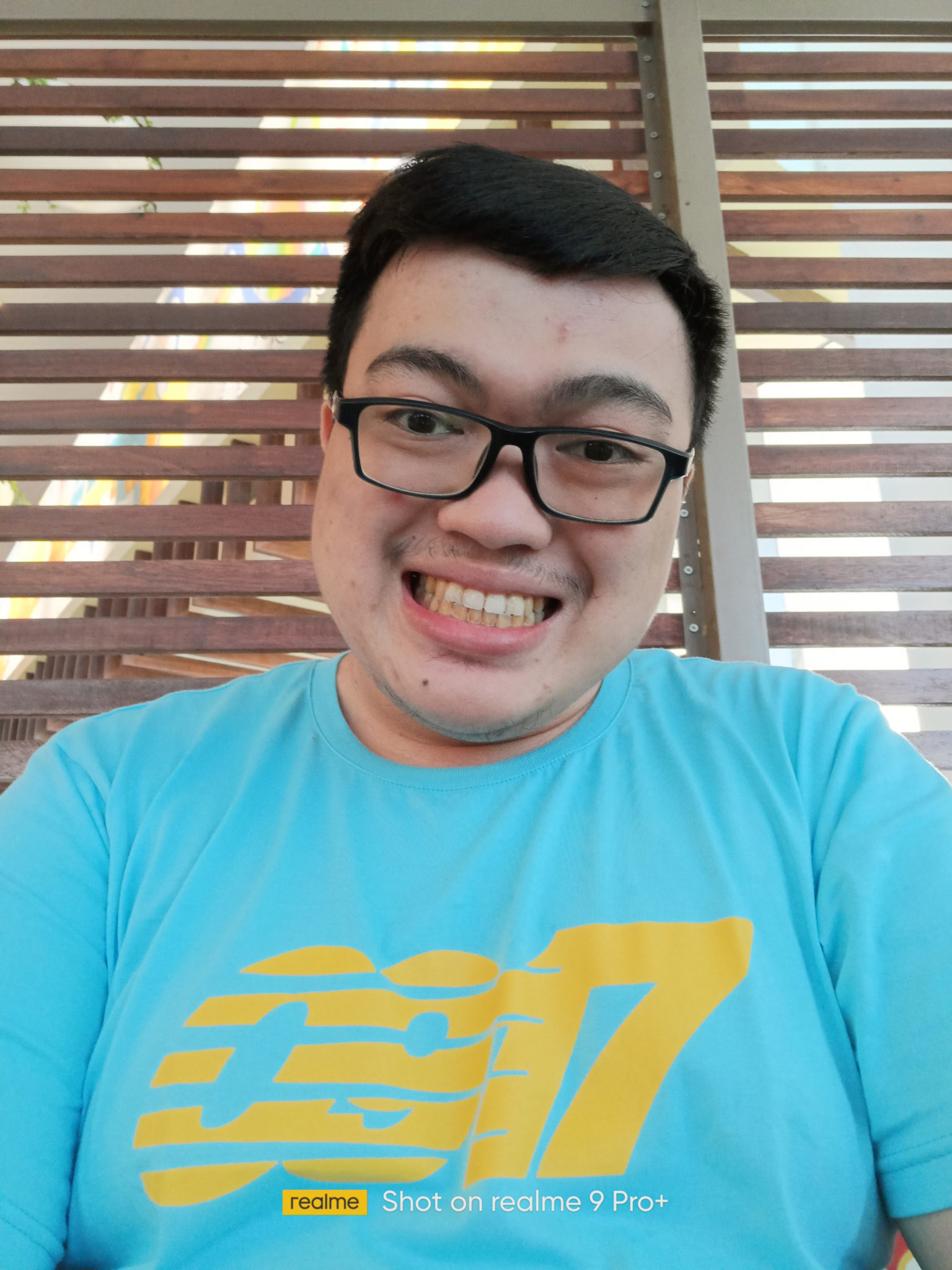 This is probably the review with the most selfies of me ever. I'm just glad that selfies at night benefit from the same ProLight Imaging technology even if the sensor on the selfie camera isn't as big. Group selfies also look good here. The photo below is probably the best group selfie I've taken at night!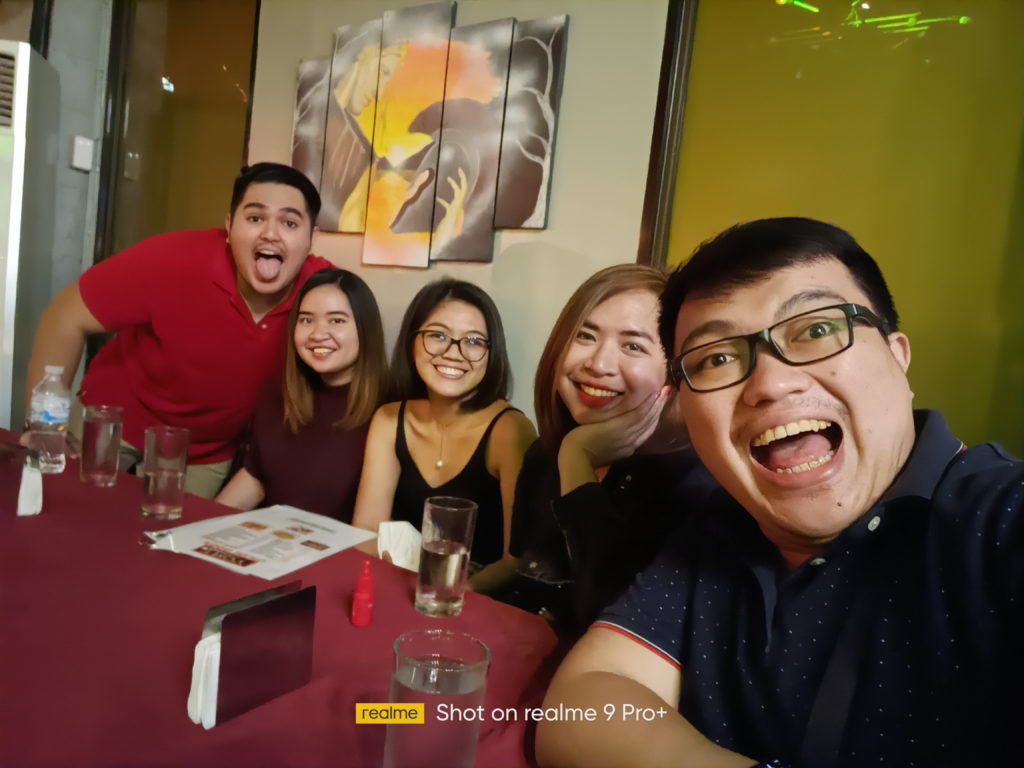 Videos
I normally don't add this part in my reviews, but this is clearly important for the realme 9 Pro+ review. All the videos here were uploaded to YouTube, but I will also provide a link to a full-resolution version.
The realme 9 Pro+ can shoot up to 4K resolution at 30 fps. I find the colors here a bit too saturated for my liking. It looks so detailed though that the saturated colors feel like a nitpick. Here's a sample 4K video:
I also took another sample video but this time in 1080p. The colors look less muted here but I would much prefer the sharpness I saw in the 4K video. Here's that sample video:
I also did two vertical videos: one in low-light and in 4K resolution, and the other using the selfie camera. It's nice to see that I can use the main camera of the 9 Pro+ in a pinch when I need to shoot a quick video in low light. The selfie camera is also good enough for social media and video calls. Here are those sample videos: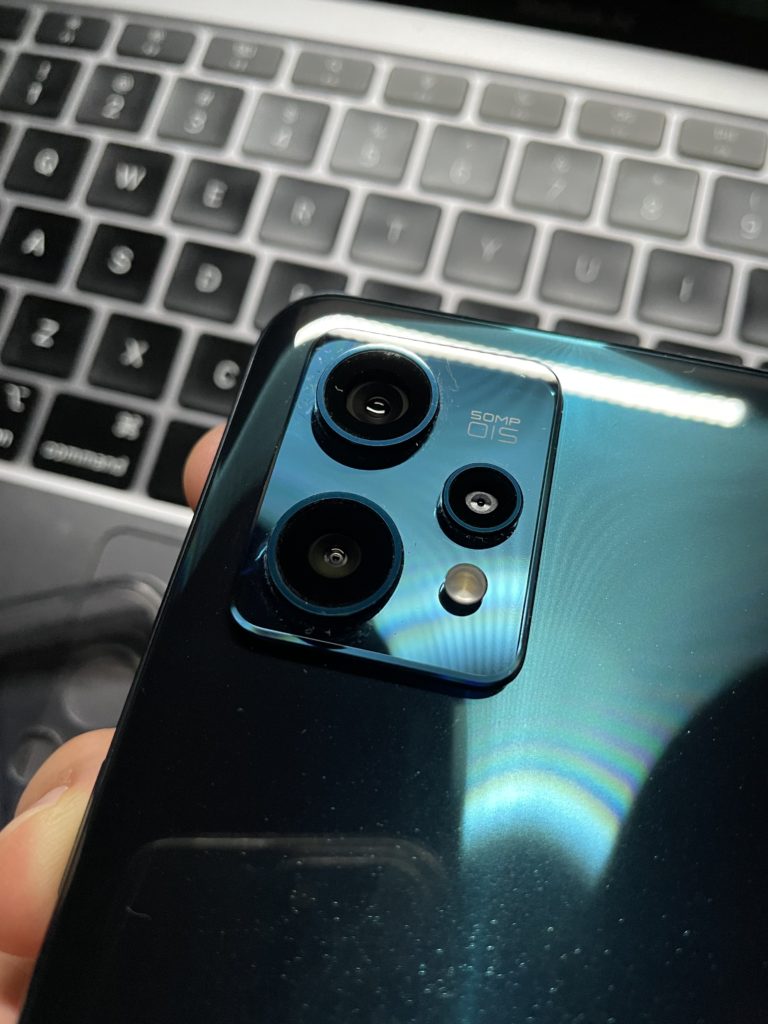 The cameras on the realme 9 Pro+ are really good. realme could tweak the HDR to perform better since there are times when I needed to adjust exposure to get a better shot. Other than that, photos in both bright light and low light are exceptional for the price. Video performance is good, but I wouldn't really use it often as my main video camera.
Should You Buy the realme 9 Pro+?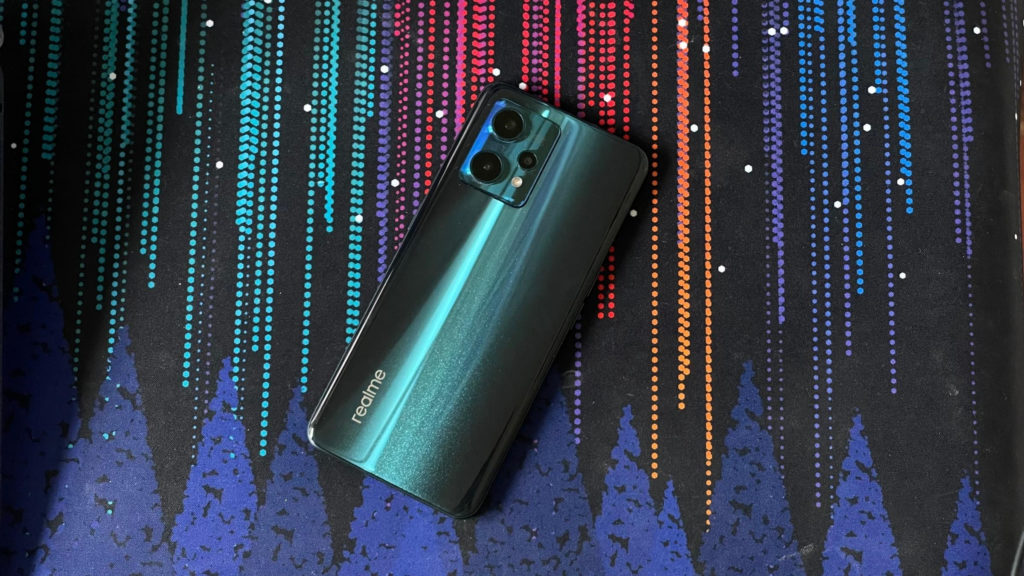 On its own merit, the realme 9 Pro+ is the best Number Series phone that the company has to offer. Having that stellar Sony IMX766 main sensor with realme's ProLight Imaging technology brings the flagship-level camera experience to more people. It also helps that the cameras are in a wonderful package with the MediaTek Dimensity 920 processor, 8GB of RAM, and a big 256GB storage capacity.
I feel that this phone is really for those who value mobile photography a lot. The other aspects of the 9 Pro+ are good but there are other phones that can match this one even within realme's own lineup of phones. If the camera isn't your top priority but you still want a realme phone, there's another one you can consider.
For those who really value mobile photography beyond just posting on social media, the realme 9 Pro+ is your best weapon yet in capturing the light.
Pros
Design is really good with great hand feel
The 90Hz Super AMOLED display is a first for the Number Series
The cheapest phone with the MediaTek Dimensity 920 5G processor
Already has 256GB internal storage included
realme UI 3.0 based on Android 12 out of the box
The 50MP Sony IMX766 sensor
realme ProLight Imaging technology also sees improvement outside the main camera
4500 mAh battery + 60W SuperDart Charge is a nice balance
Cons
Glossy back attracts a lot of fingerprints
Display can get dim in direct sunlight
Initial bugs relating to not being able to install certain apps popped up
No microSD card support
The 8MP ultrawide camera is mediocre in bright conditions and awful in low-light unless Night Mode is enabled
The P23,990 price tag may be steep for some buyers, especially if they don't care about the cameras
The realme 9 Pro+ with 8GB RAM + 256GB storage retails for P23,990. You can buy it starting March 16, 2022, online through Lazada and offline at realme official stores and partner dealers nationwide.
You can get P2,500 OFF the realme 9 Pro+ (now at P21,490) when you buy it from Lazada on March 16 to 18, 2022. If you purchase the phone at your nearest realme official store or partner dealer from March 16 to 20, 2022, you get a FREE realme Cobble Bluetooth Speaker, realme Cooling Back Clip Neo and one year's worth of extended warranty.