I only started using a lot of Android phones thanks to this blog. The phones I've been able to use are either entry-level or midrange ones. I feel like you can use a midrange phone as a daily driver in 2021. (Even with the chip shortage, it's NUTS how hard it is to find a really bad phone.) I already tried using a lot of midrange phones, particularly from realme. None of them really stand out too much that I could use it as my main phone… until the realme GT Master Edition. I am just going to straight-up spoil the whole realme GT Master Edition review with this statement:
This is the closest I've gotten to ditching my iPhone.
If you wanna know why I said that, read on.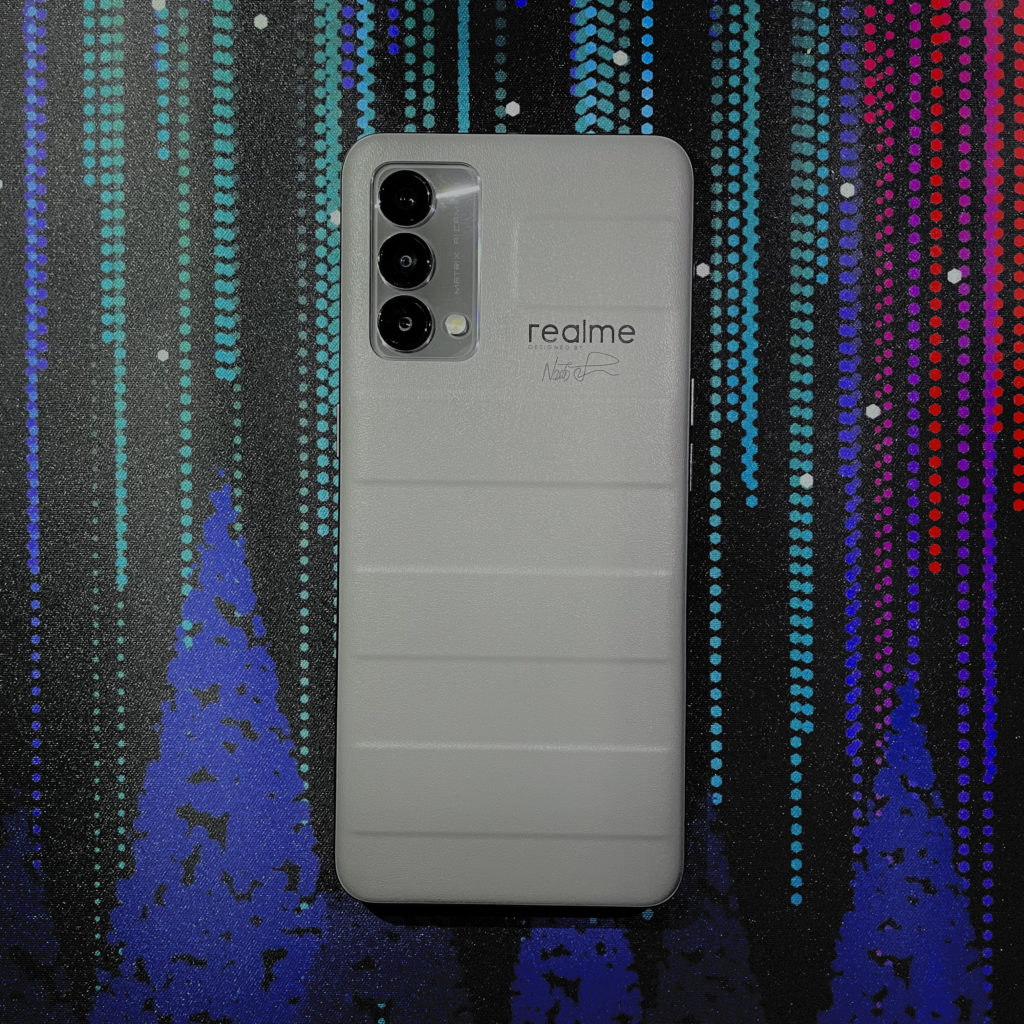 Disclaimer: I purchased this realme GT Master Edition from the realme Official Store in Lazada. The unit arrived on September 28, 2021. I'm currently using it as my main Android phone as of posting this review (December 26, 2021).
Design
The first thing that undeniably swooned me over is its design. As much as I like some color, there's nothing wrong with the gray on here. What really drew me to this phone is its Suitcase Design that's only found in the Voyager Grey color. It's simply one of the classiest phones I've ever held! There's a case included with the phone but I feel like it takes away from the design overall.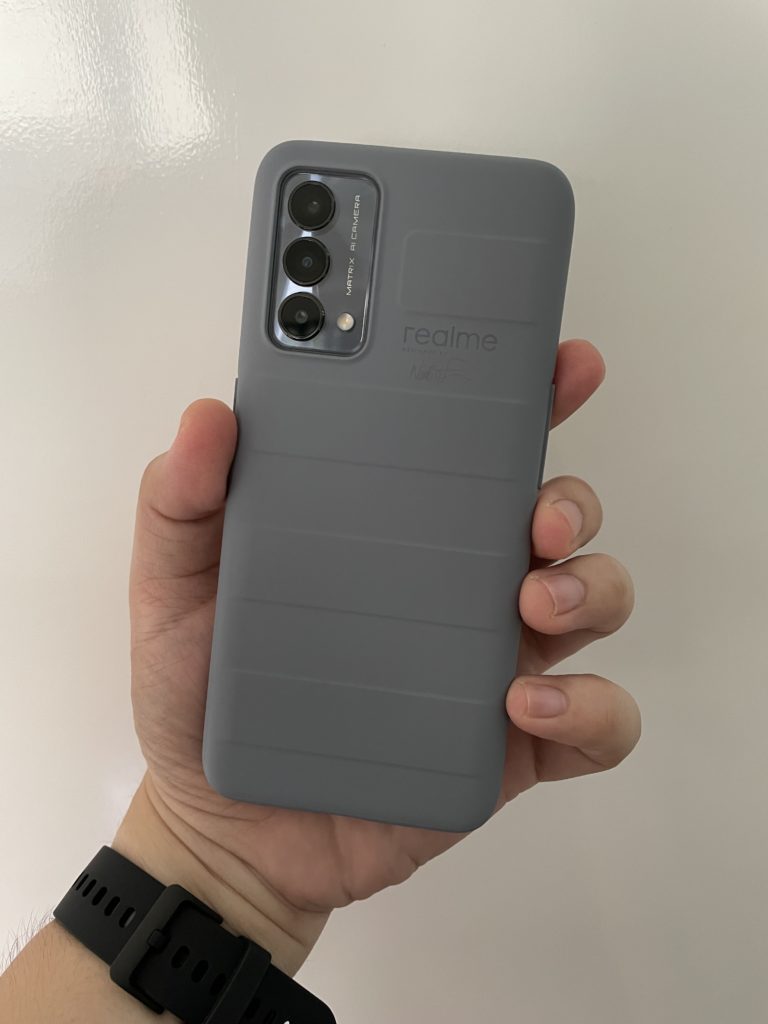 Holding the realme GT Master Edition makes me feel that I have a more premium device. The concave vegan leather on this phone probably contributes to me holding it more. Yes, the sides of this phone are plastic. It doesn't take away from the premium feel though! If anything, it actually helps more with the grip along with the curved back.
I find the phone to be too tall for my hand. It's basically a nitpick since I have bigger hands, but that's the only reason I almost dropped it.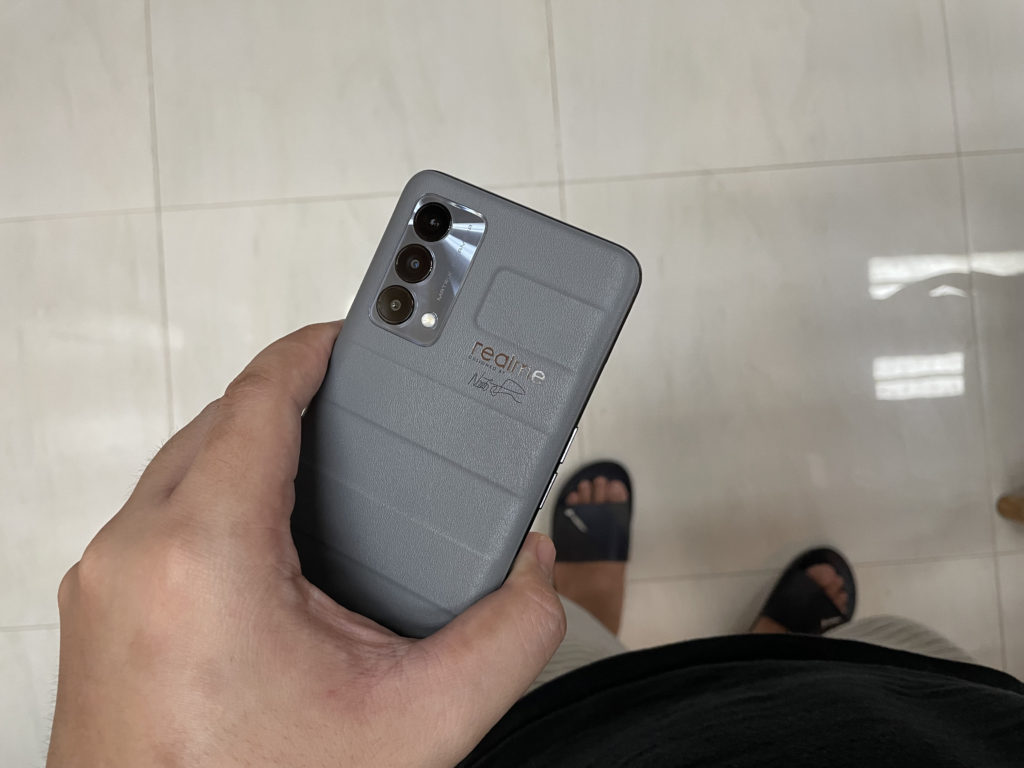 Overall, I am totally swooned over by the design. The gradients bore me already so it's refreshing to see a gray phone that really stands out. If you think I only like holding the phone, don't worry! There's actually more to love.
Display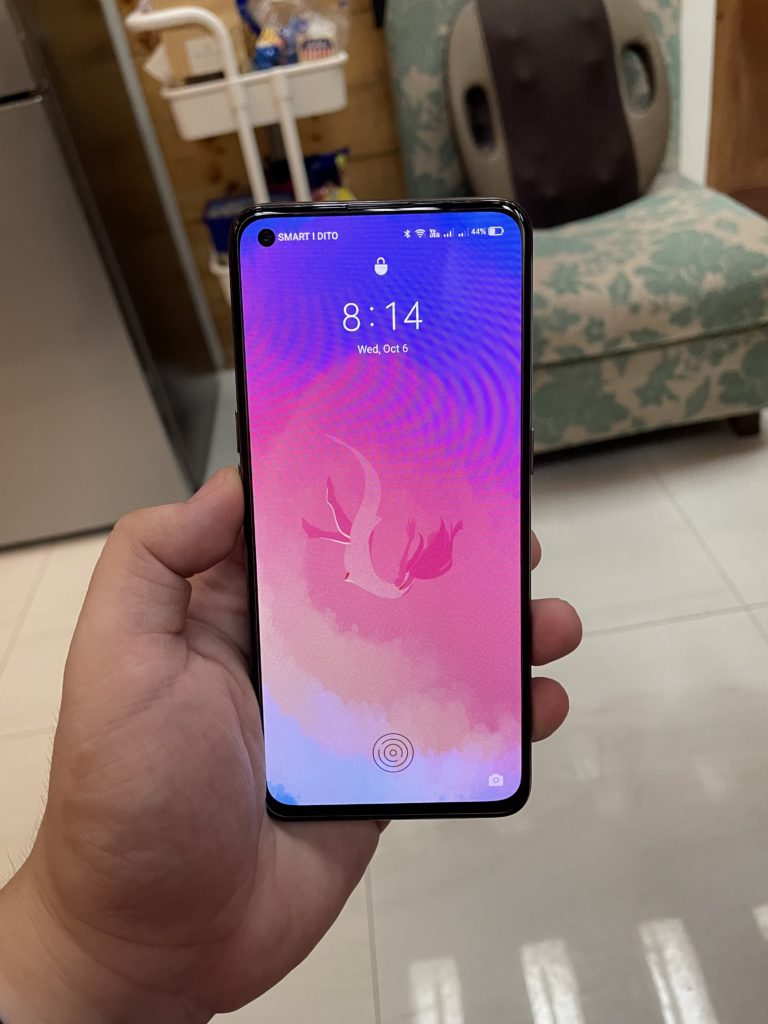 Another feature of the realme GT Master Edition that basically spoiled me is its Super AMOLED display with that 120Hz refresh rate. I only tried phones with 90Hz refresh rate LCD displays before. When I went back to using my iPhone full time, not once did I miss it at all.
For a phone at its price point, it has a really good display. I can see the display even under bright conditions. It can struggle under direct sunlight, but so does the other phones that I've ever used. I already talked about how much I appreciate OLED displays in another phone review but it bears repeating here. The deep blacks just remove any doubt for me as to how good those displays are.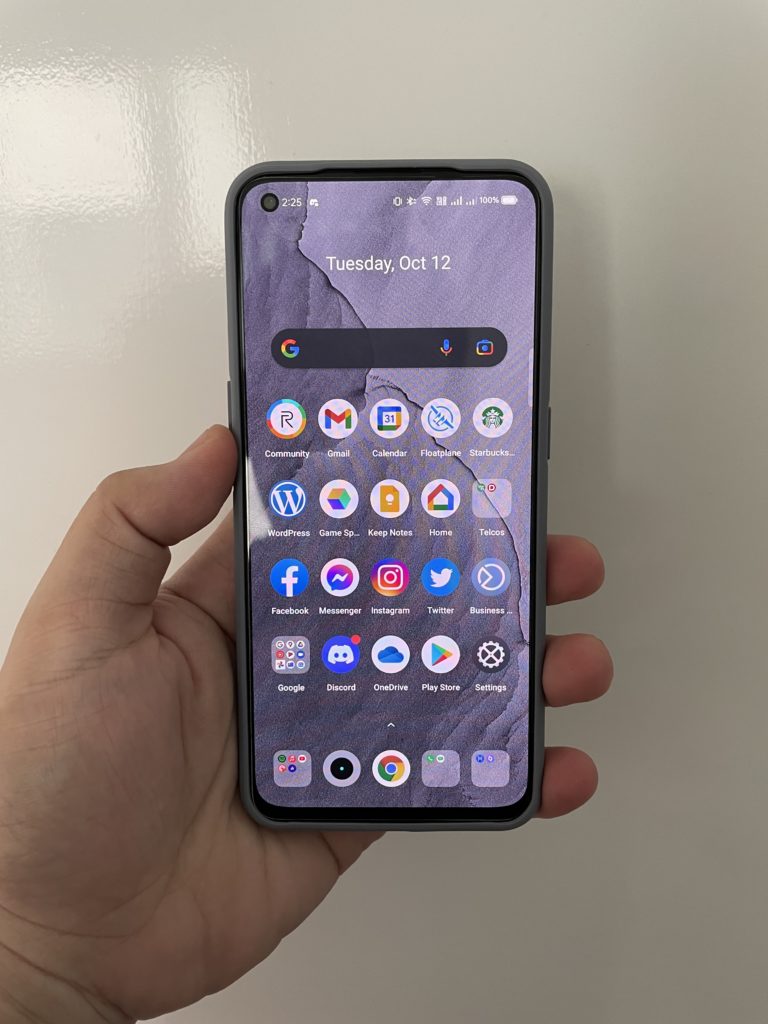 As for that 120Hz refresh rate, it's really good. Unlike 90Hz, I do notice the smoothness of scrolling through websites and the user interface. This is the first Android phone I've ever used that matches the smoothness that I only found in the iPhones I've used before. My experience with 120Hz spoiled me to the point that other phones feel slower to me than they actually are.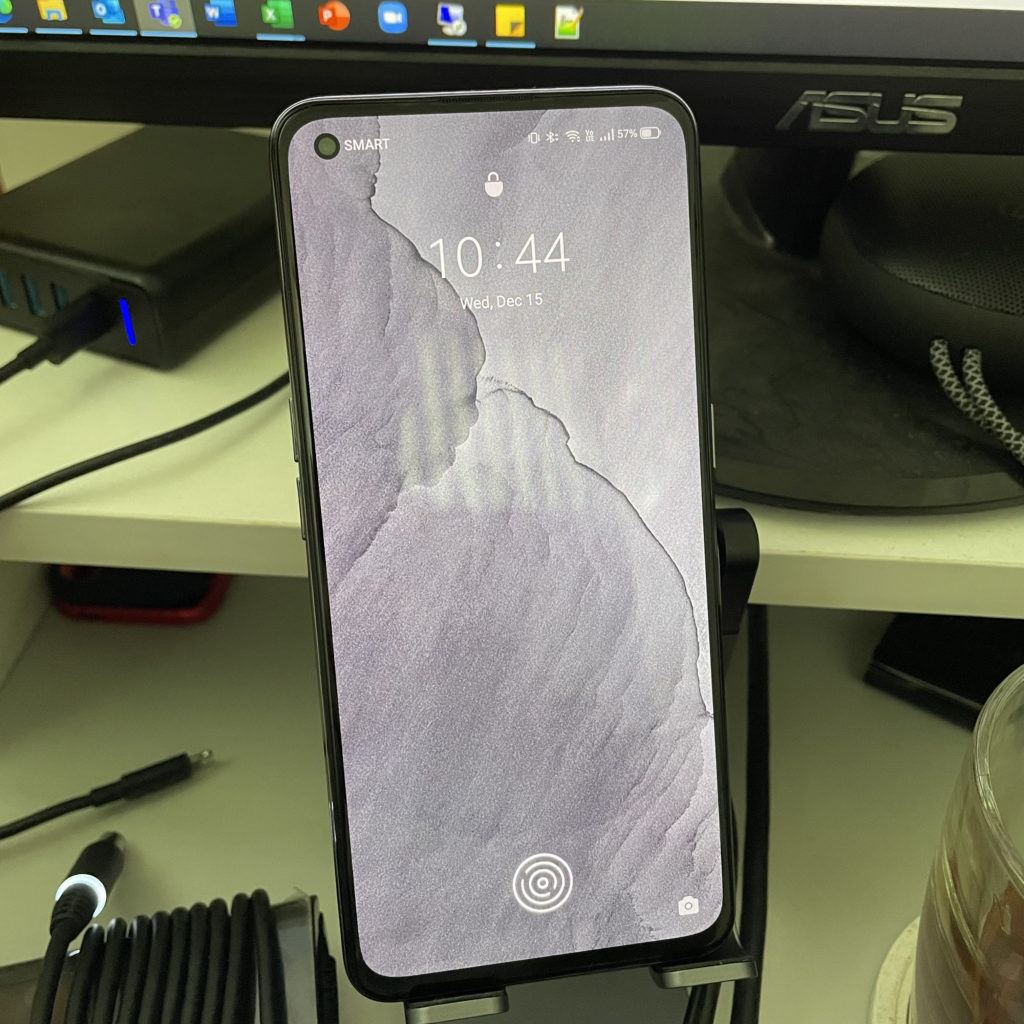 Here's a short aside for the in-display fingerprint sensor: it's really fast! For some reason, mid-range phones with this technology seem to fall short. They feel either slow or unresponsive. I basically have no issues with the in-display fingerprint sensor found in the realme GT Master Edition.
This is probably the first time that a display on an Android phone impressed me. Yeah yeah, they've been good to great for a while but it hits different when you actually use it.
Performance and Software
If there's one aspect that really changed my viewpoint on whether most people should get a flagship phone, it's the performance. Smartphone chips have gotten better to the point that phone makers don't really put a lot of emphasis on it anymore. (The one exception is in the entry-level segment where the processor could make or break a phone.)
The realme GT Master Edition rocks a Qualcomm Snapdragon 778G 5G processor with 8GB of RAM and 128 or 256 GB of storage. It's fast and responsive, but having that Super AMOLED display really adds to the performance of the phone.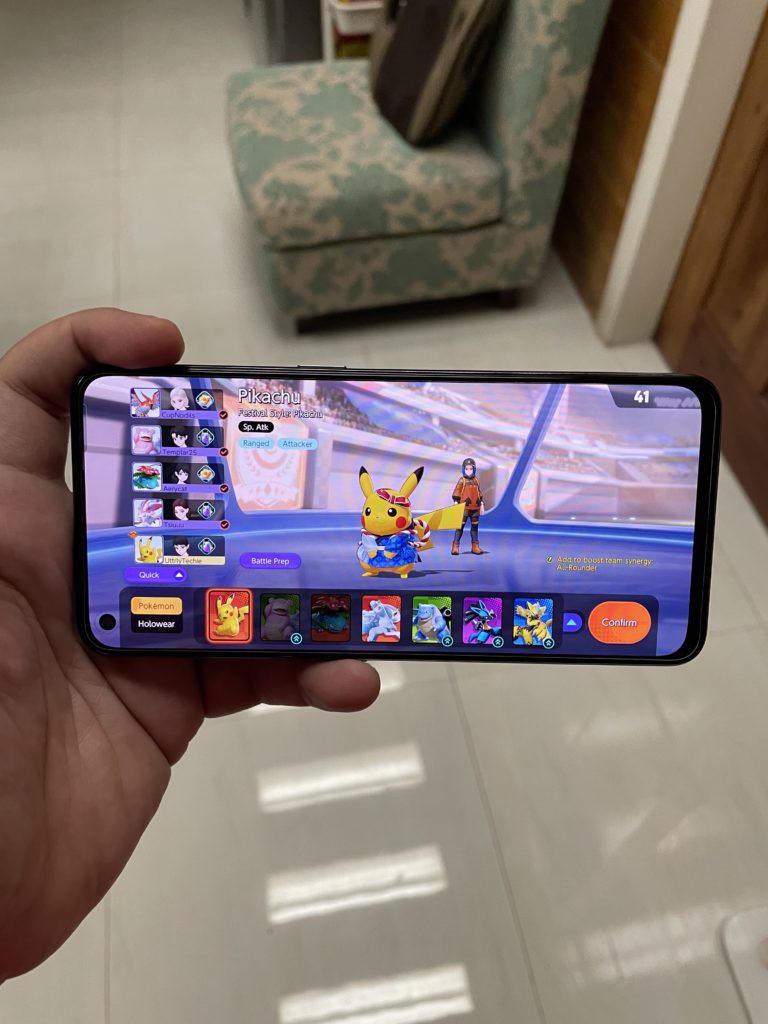 I've played many games on this phone, mainly Pokémon UNITE. One of the reasons why this realme GT Master Edition review took longer than expected was due to this game! All that fun aside, I ran the ANTuTu Benchmark multiple times and got more than 500,000 points. (You shouldn't base your decision solely on synthetic benchmarks, but it gives you perspective.)
These results don't mean anything by themselves, but they tell me that this phone can handle most tasks. I rarely experience any slowdowns. On those times when I do experience them, I would blame an app or two for them. I also attribute that performance to realme UI 2.0. Although this software skin is based on Android 11 AND ColorOS 11, I love how it doesn't get in the way. There may be ads in some apps, sure, but I rarely use them for me to really mind.
I almost forgot to mention that the realme GT Master Edition has Dynamic RAM Expansion. This is a feature where the phone uses a part of its internal storage as additional memory. (You can get up to 5GB of it.) With this feature, I almost never needed to force close apps due to the lack of memory.
Loving the 5G Experience
Prior to the realme GT Master Edition, I only got to experience 5G with an iPhone 12 Pro using Globe's network. Thanks to this phone, I got to use it with Smart's network. This is not a full review of the 5G performance of both networks, but my experience with Smart is much better in places where it works. I'm just glad that there are more affordable 5G phones. You don't even need to get the GT Master Edition if you're just after the 5G connectivity. I just don't see the point of getting 5G but your phone simply can't keep up with all that speed.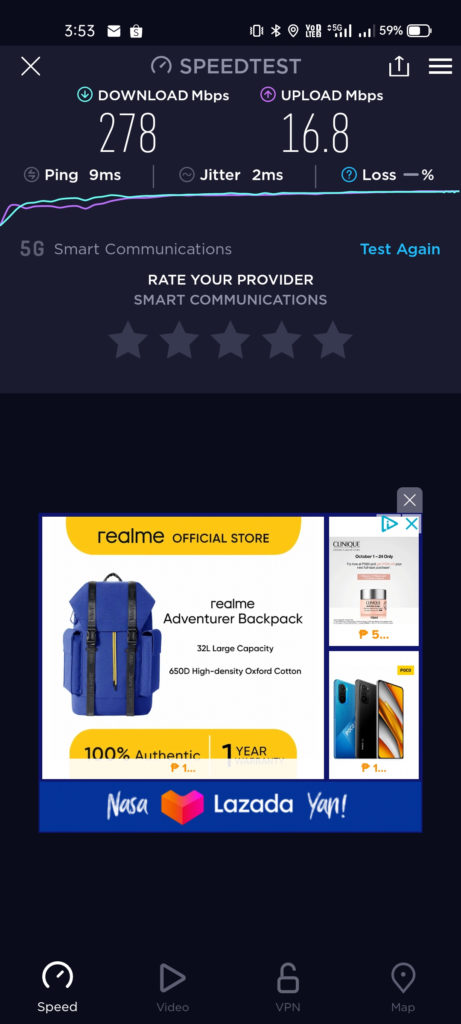 Battery Life
If there's one aspect that disappointed me, it's the battery life. Yes, this realme GT Master Edition has a 4,300 mAh battery with a really fast 65W SuperDart charger in the box. Seeing my phone charged from around 30% to 100% in less than 30 minutes is definitely amazing. I just wish the phone would last longer than around 3-4 hours of screen-on time. That usage is typically a mix of social media, watching YouTube, and playing some Pokémon UNITE on Wi-Fi. Once there's 5G in the mix, you can take 30 minutes to one hour off that screen-on time!
As much as I appreciate the charging speed, it would be nice to also have a bigger battery. It also doesn't help that I CANNOT LOSE that 65W charger. Yes, you can charge with any USB-C charger but you don't get that speed.
Cameras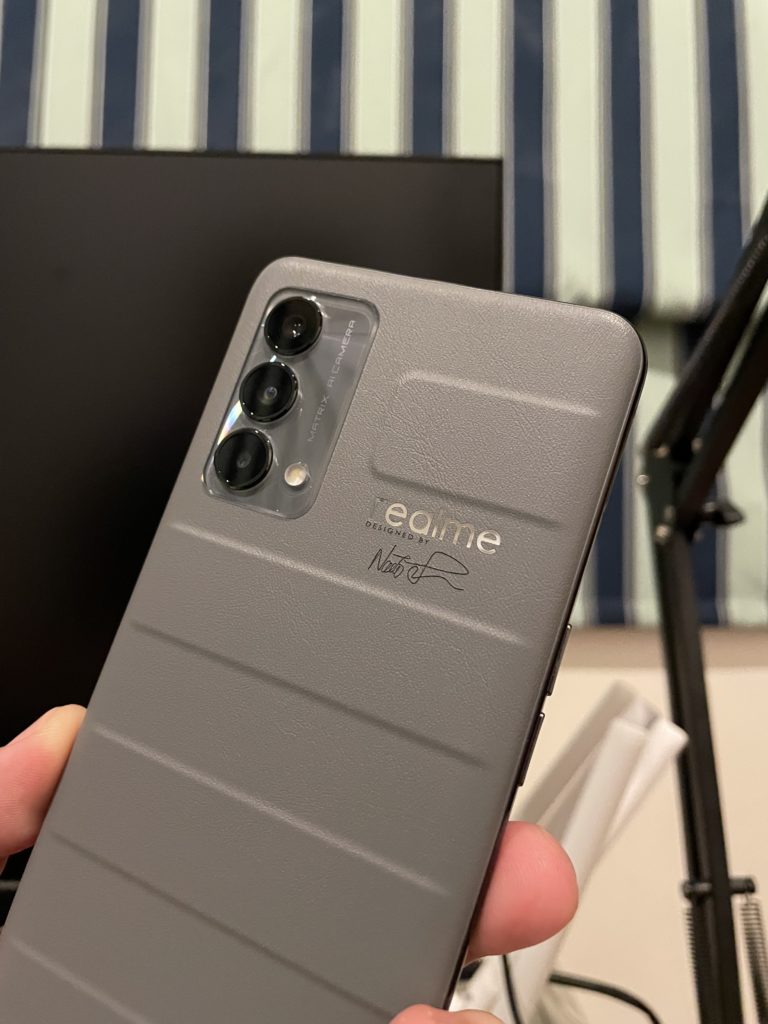 One of the concerns I had when doing this realme GT Master Edition review was its cameras. The last realme phone I used before this was the realme 8 Pro. That phone's 108MP camera was so good that I might regret selling it just to get this one. Was it well worth the tradeoff? For me, it's a resounding yes.
On paper, this phone only has three rear cameras: a 64MP main camera, an 8MP ultrawide camera, and a 2MP macro camera. (A small aside for that macro camera: it's pretty much useless outside of macro shots.) It also has a 32MP front camera with a Sony sensor so I expect good shots from it as well.
What do I think of the shots? They're actually good even compared to the 8 Pro.
Click on the photos for links to full resolution versions!
Colors tend to lean on the saturated side like most photos from realme phones, so it looks brighter here. I personally want a more balanced photo myself. If the punchiness makes for an overall better photo, then I'm all for it. It also helps that it gathers more light into a 16MP photo thanks to pixel binning. You won't really see that effect in the above photo though.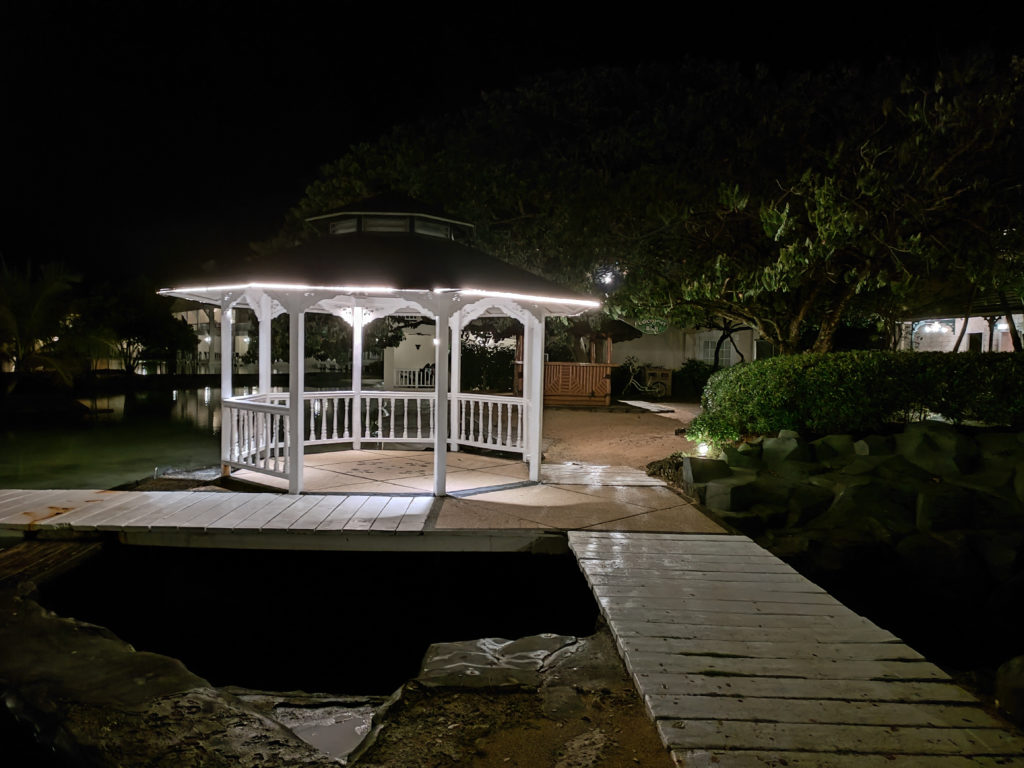 It's only when you're in a low-light situation where all that light-gathering comes into play. Even capturing this small hut at night with just its lights has nice detail! Some parts still get smeared here compared to photos from a flagship phone, but I could easily post this on social media.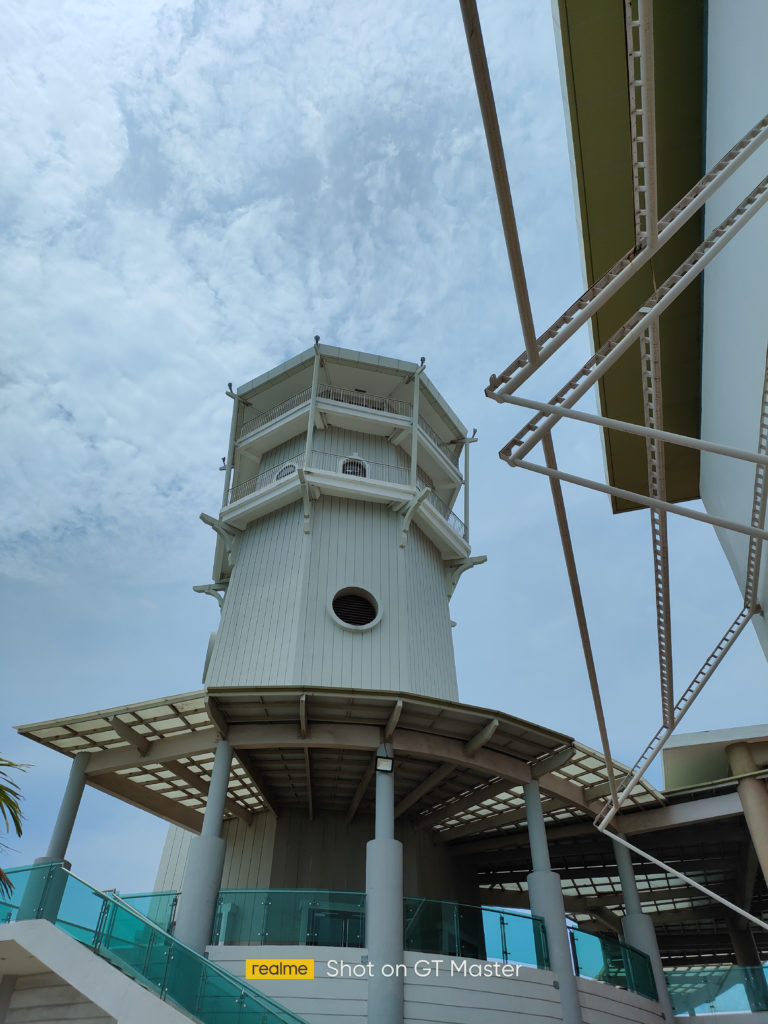 The best daytime photos I took with the realme GT Master Edition are during those cloudy days. The muted sky combined with the camera's saturation bias makes for a great photo! This was one of the photos I immediately shared on Instagram because the result was that good.
Enough about that post, let's check some other photos!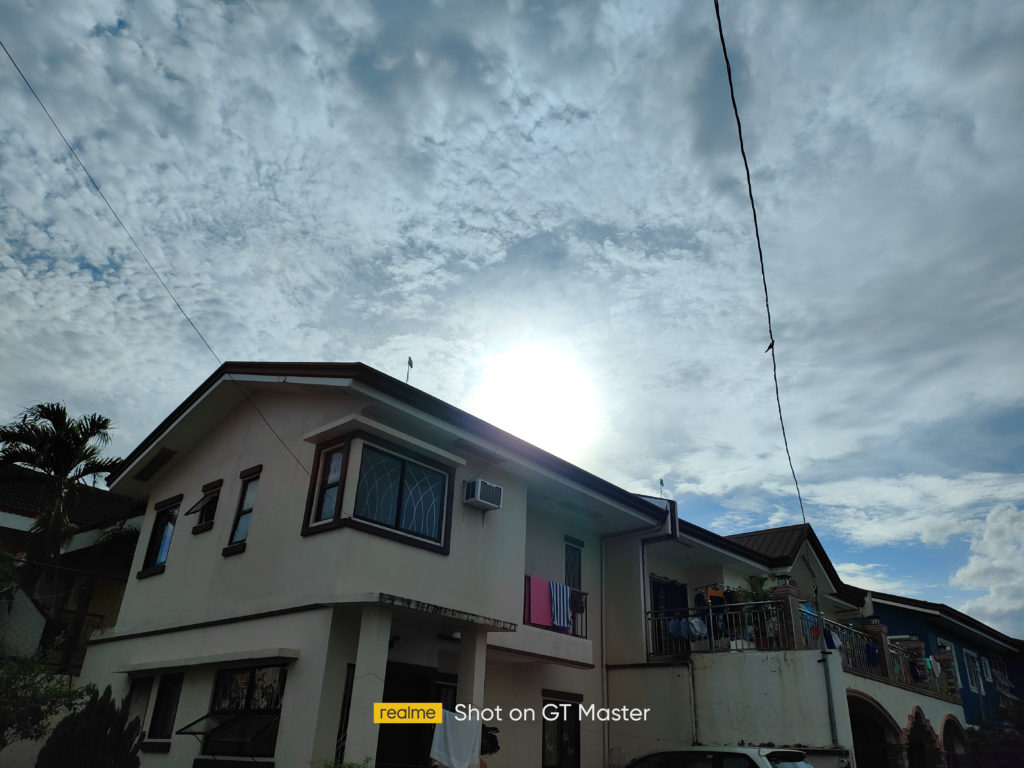 Here's a shot where the main highlight is that bright sun. I love how it still shows the cloudy sky and even some detail on the house below. Other phones could have killed said detail.
There are some cases where the color reproduction of the main camera falls apart though. Take these two photos of the same place where I actually prefer the ultrawide shot. The main camera shot falls apart thanks to the color of the trees. Meanwhile, the ultrawide shot just brings out the nice blend of colors in the scene.
The main advantage of the 8 Pro is that big 108MP sensor for zoom photos. It worried me that the detail would be significantly less when I moved to the GT Master Edition. All in all, I didn't really mind that loss. It also helps that I don't usually take a lot of zoom photos, but I still see enough detail even in low light.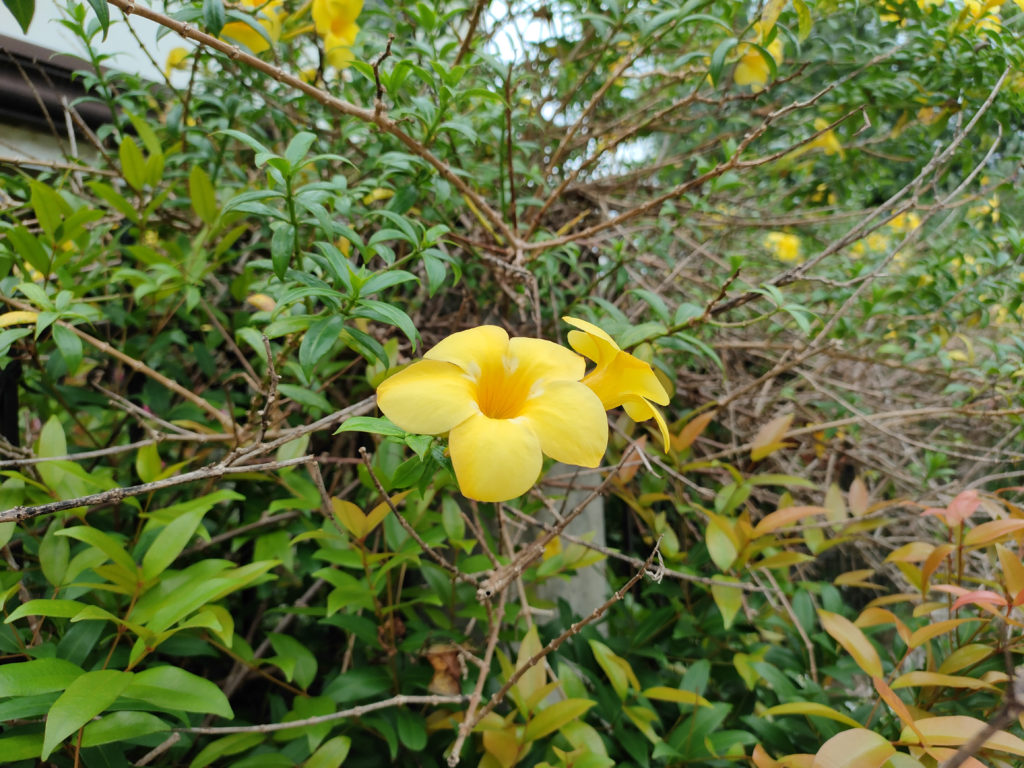 This is probably one of my favorite shots from the realme GT Master Edition. If I'm not mistaken, this photo actually looked better than this same shot from the iPhone 12 Pro! Granted, this phone's not gonna win all the time. It just goes to show that a phone that's around 1/4 of the price can go toe to toe with an iPhone.
Here are indoor shots of the Christmas tree at home. I love how the GT Master Edition captures the detail on that zoomed photo of the star. It really makes the star stand out (probably at the expense of the tree, but I like the effect). The light is washed out in the first photo, but I didn't mind that part.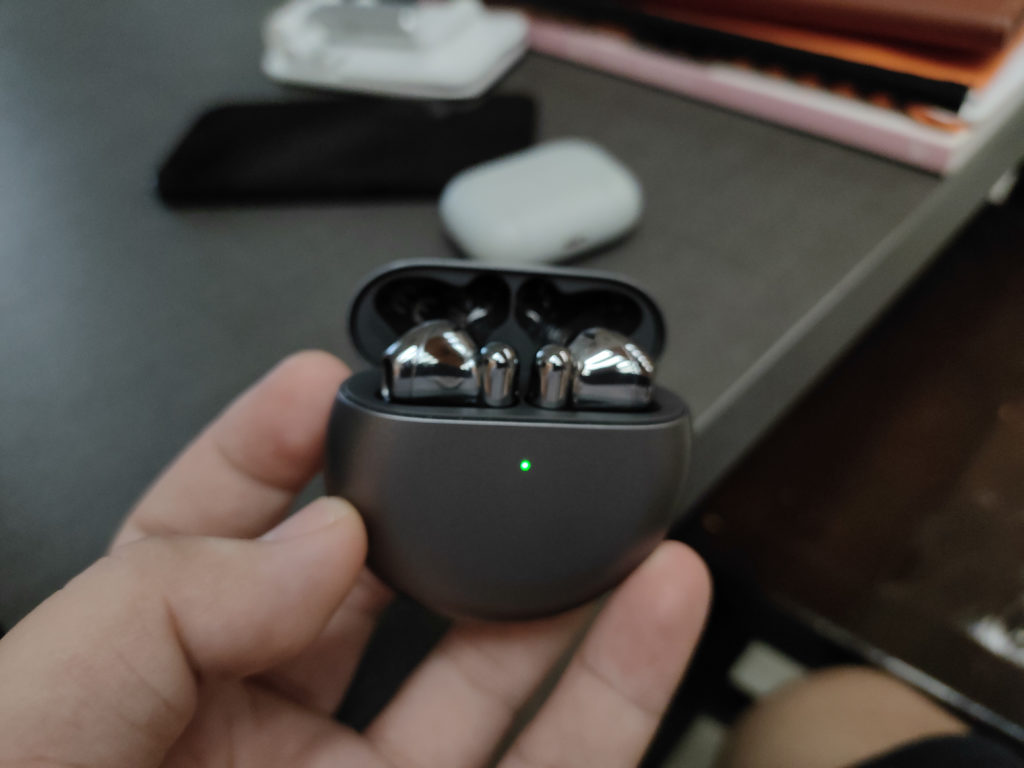 This set of indoor shots is taken when not directly near a light source. I'm fine with the results but I wouldn't totally rely on this phone for doing them. It sometimes doesn't capture the color of a product really well. (The earphones on the left had a slightly lighter color.)
How's Night Mode?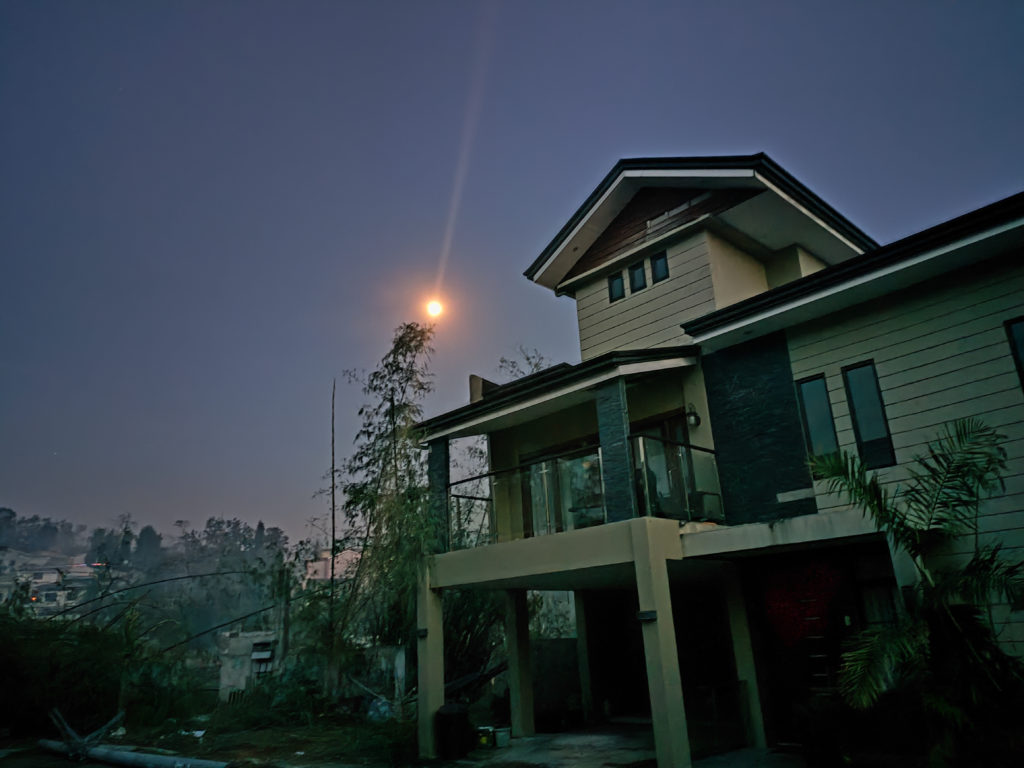 realme has always taken pride in the night mode capabilities of its phones. I doubted that at first when I first used it on the realme 3, but the company keeps improving its software. The photo above was one of those moments when I realized that the night mode on this phone is good. It was really dark when taking that photo so seeing it like this really amazed me.
There are times when it doesn't work that well. Check these two photos of the lighthouse at night. Despite how clear the shot is with night mode on, I actually like the left photo more. The right shot made the lighthouse look fake even though it's brighter.
Front Camera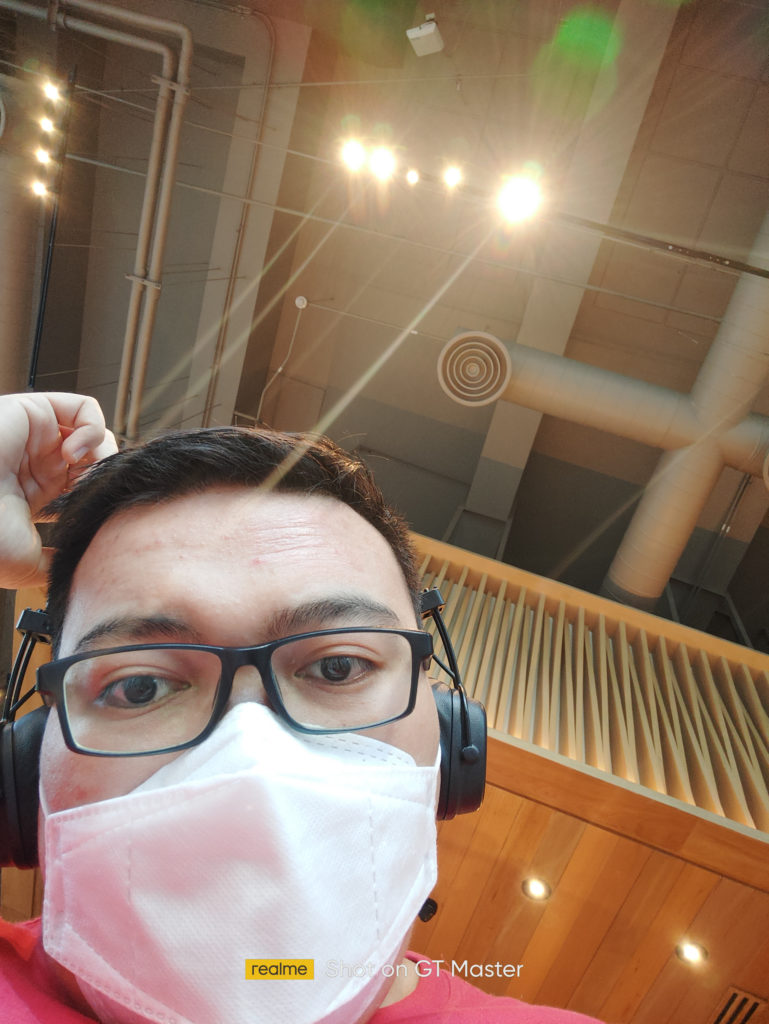 One of the definite highlights of the realme GT Master Edition is its 32MP front camera. It uses a Sony sensor and it definitely shows in the photo above. Colors are pretty much as accurate as they can be. There's a lot more detail than your usual selfie. I honestly like taking selfies with this phone compared to an iPhone, except in low light.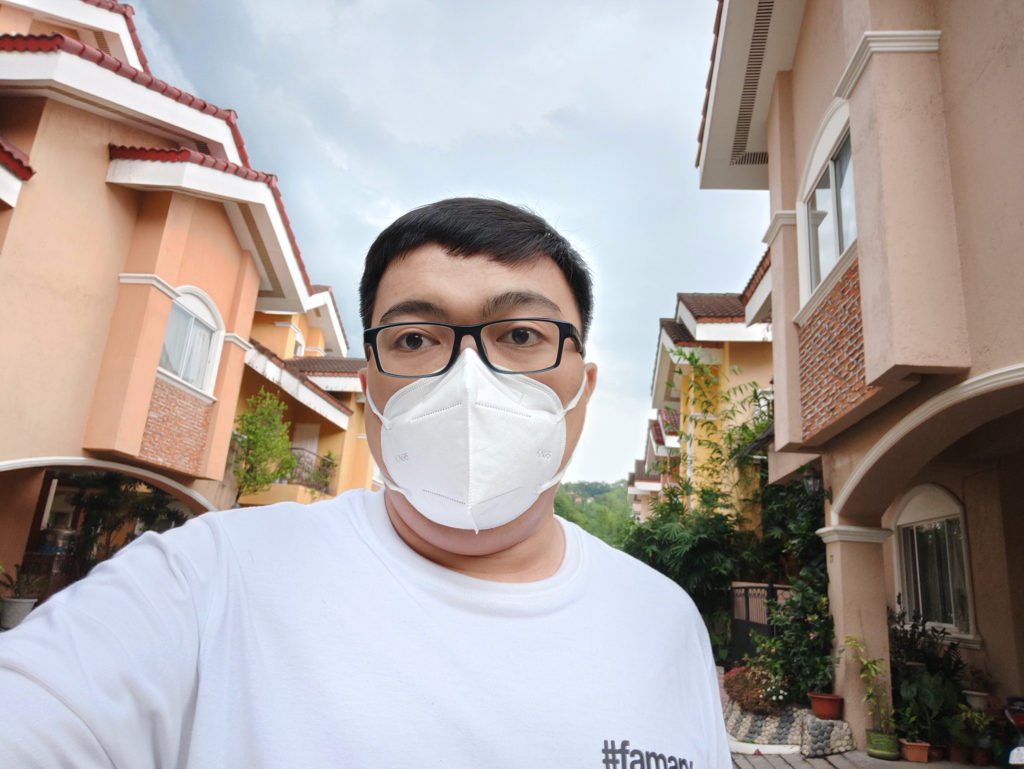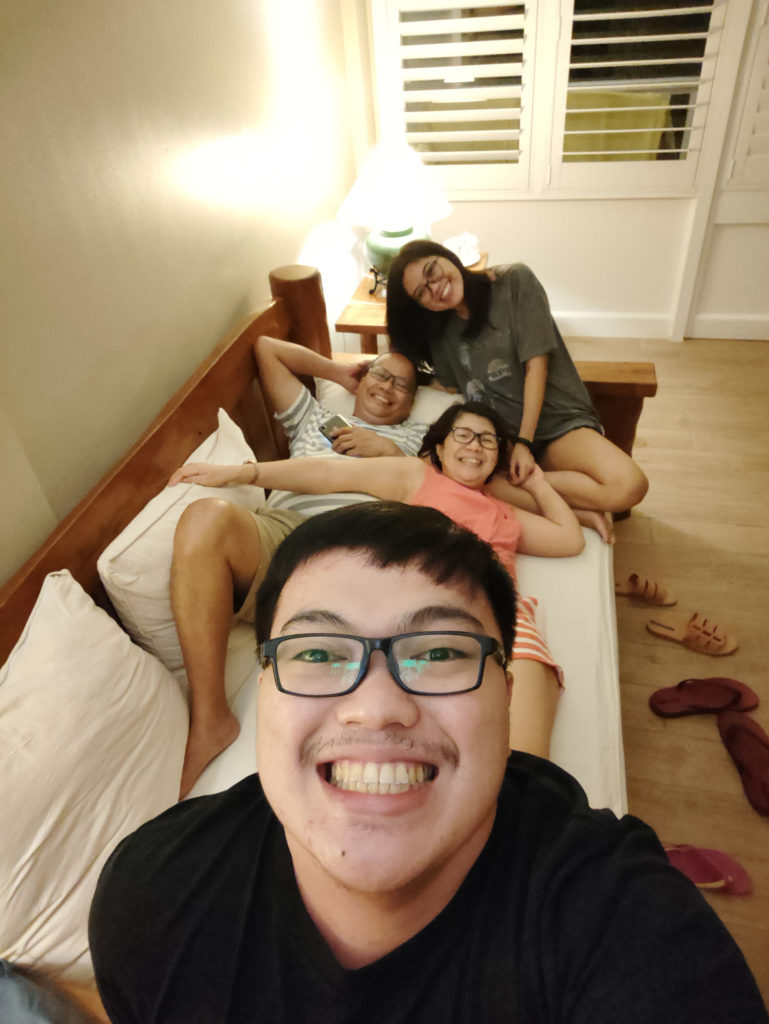 It kinda struggles to keep multiple people in focus though. This isn't a bad thing, and at least the colors are accurate in this shot.
To end the camera portion of the realme GT Master Edition review, here's a collection of photos! These were taken from random points of time in the past few months. There are also some shots taken after Typhoon Odette hit parts of Visayas and Mindanao.
All in all, the cameras on the realme GT Master Edition impressed me. It managed to be my backup phone for all my social media content, even so far as to prefer it sometimes over the iPhone. The color reproduction may not be consistent all the time, but I love the results when it works.
Conclusion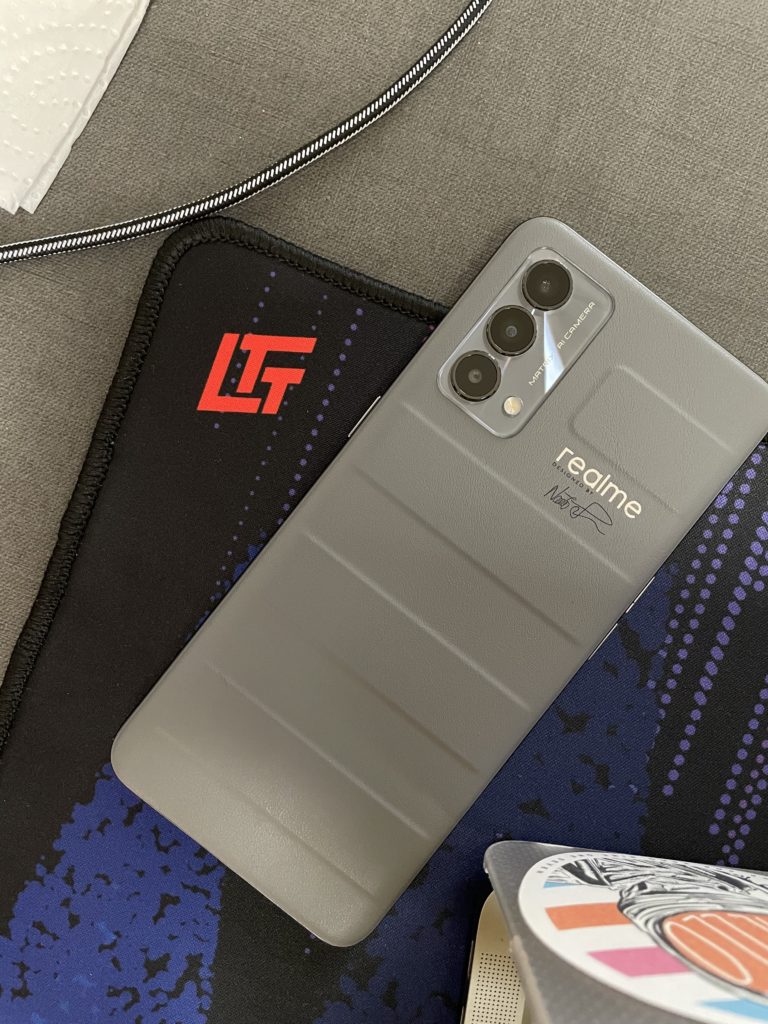 The realme GT Master Edition is probably one of the best times I have had with an Android phone. I can't say enough praises for its Suitcase Design and its concave vegan leather back. Its performance and cameras are so good, that I tend to ignore my qualms about its battery life. I still wish for a bigger battery on this phone though. realme UI 2.0 is basically a breeze on this phone, and Dynamic RAM Expansion basically assures me that high performance I need.
Back to that initial statement:
This is the closest I've gotten to ditching my iPhone.
So why didn't I ditch the iPhone? It's because I really value having the Apple ecosystem. Yes, there are equivalent Android features or realme products that could replicate some use cases. (The realme Band 2 clearly can take the role of being my fitness tracker.) I just find a lot more polish on that side of the fence. Unless realme is able to leverage the BBK Group to have custom silicon and OS for its devices, then I don't think I would totally switch to an Android phone.
Then again, saying that the realme GT Master Edition got me closer to doing so is an accomplishment all on its own. Did I mention that this phone costs around 1/4 of the iPhone 12 Pro's price? Unreal.
Pros
Suitcase Design makes the phone feel more premium
That 120Hz Super AMOLED display spoils me to no end
Performance isn't really an issue, including 5G
65W SuperDart charging almost makes up for that bad battery life
Camera quality is good for most cases
Headphone jack (didn't mention in the review but worth mentioning)
Cons
Phone is too tall for my hands (ultimately a nitpick)
There is color inconsistency between the cameras
Battery life is BAD, even on Wi-Fi
Proprietary charger