Didn't wanna wait until Saturday to share my reactions! With that in mind, techieSpeak 006 is all about my thoughts and reactions to the Apple event!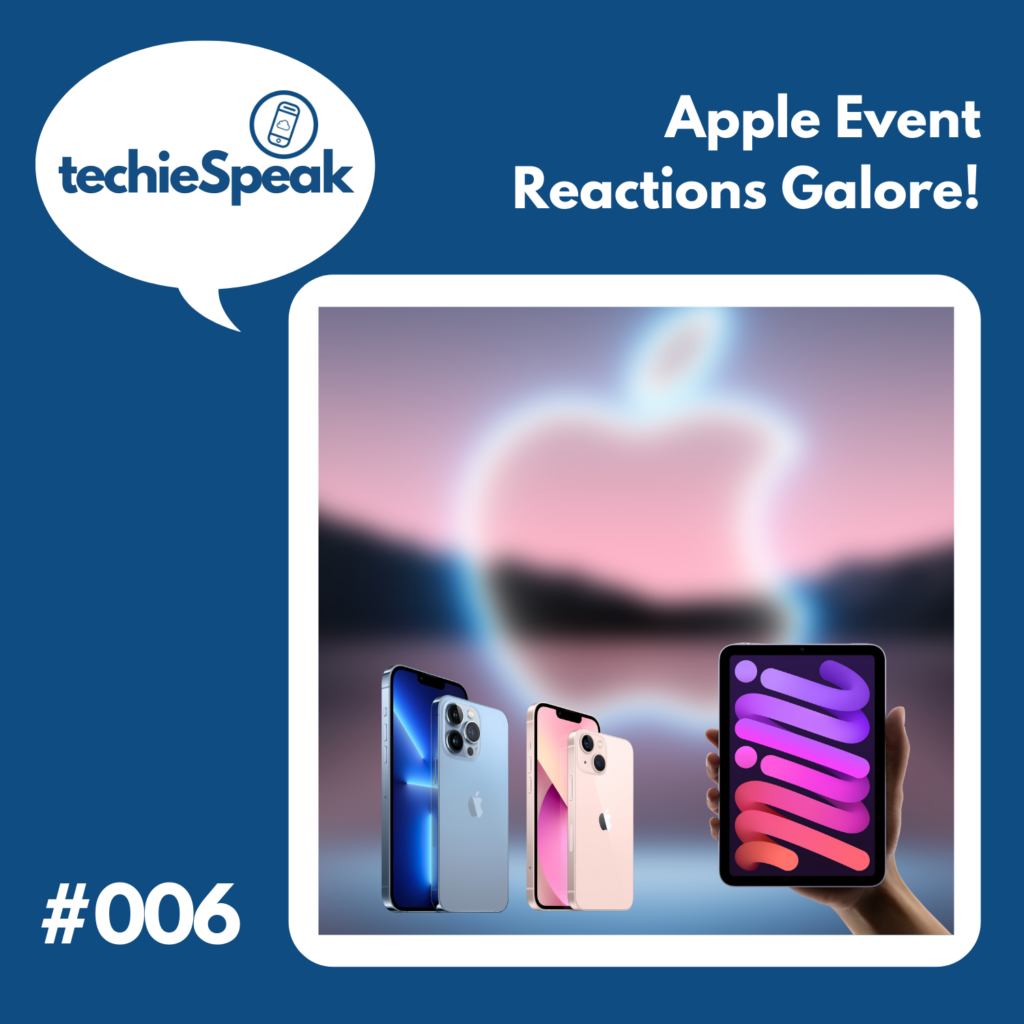 There was a lot to unpack from the event that I didn't even wait for the next day to record my reactions! All of my thoughts on the new products are here! That includes the iPhone 13 lineup, the new iPad mini, and the Apple Watch Series 7. This was pretty raw, so forgive me if I lapse on how I speak.
Hope you guys enjoy techieSpeak 006 as much as I had fun recording it!
Listen to the episode here!
Follow the podcast on:
Spotify – bit.ly/techiespeak-spotify
Apple Podcasts – bit.ly/techiespeak-apple
(Go rate and review on here too! It really helps the podcast. Thanks!)
Let me know what topics I should talk about on social media:
facebook.com/utterlytechie
instagram.com/utterlytechie
twitter.com/utterlytechie
Follow me on social media!
facebook.com/julliansibi
instagram.com/julliansibi
twitter.com/julliansibi
SHOW NOTES
My highlights to the California Streaming Apple event – https://utterlytechie.com/apple-california-streaming-event-highlights/
iPhone 13 lineup info – https://utterlytechie.com/iphone-13-lineup-did-the-notch-get-smaller/
iPad mini and 9th-gen iPad info – https://utterlytechie.com/new-ipad-mini-and-9th-gen-ipad-now-official/
Apple Watch Series 7 info – https://utterlytechie.com/apple-watch-series-7-features-specs/