I'm not gonna lie: I was sad when realme Philippines ruled out a launch of the realme GT 5G. (Never say never though.) Just when I thought that all hope is lost, I saw the teasers for this phone. I got to ask as many people as possible. Heck, I even did a podcast about it and the realme Book! Yes, I'm referring to the realme GT Master Edition!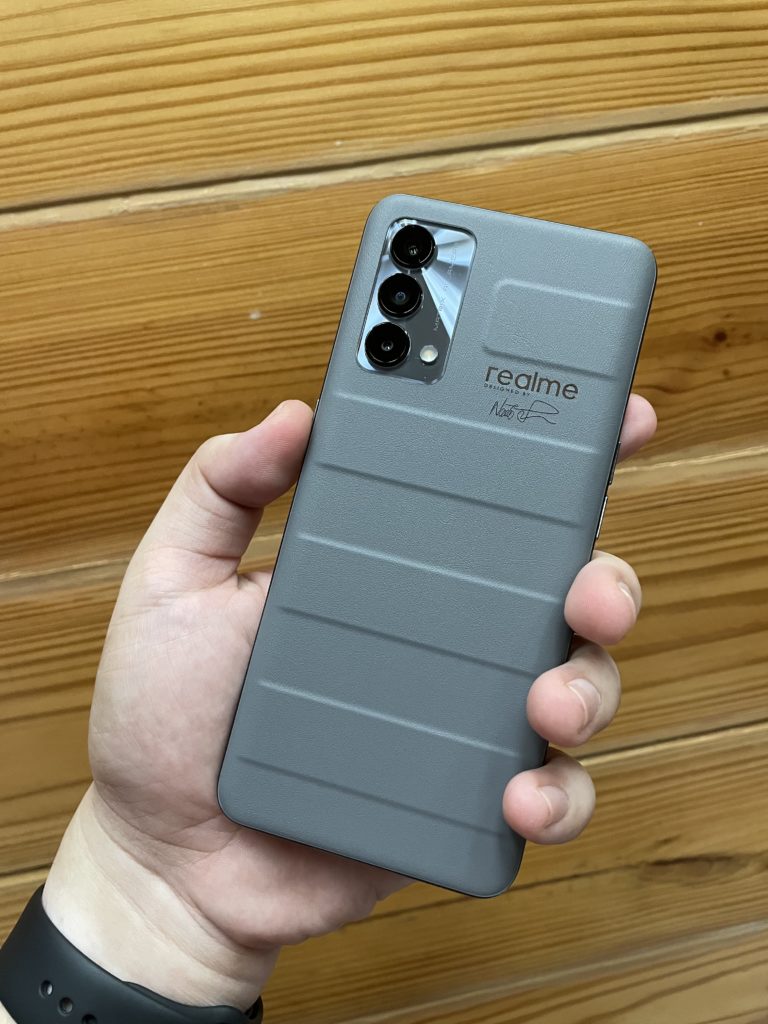 I FINALLY got my hands on this latest smartphone from the #1 smartphone brand in the Philippines. Honestly, this phone excites me more than the latest from a fruity company! Is it really as good as they say? I'm here to share my first impressions of the realme GT Master Edition.
A Welcome Change in the Unboxing!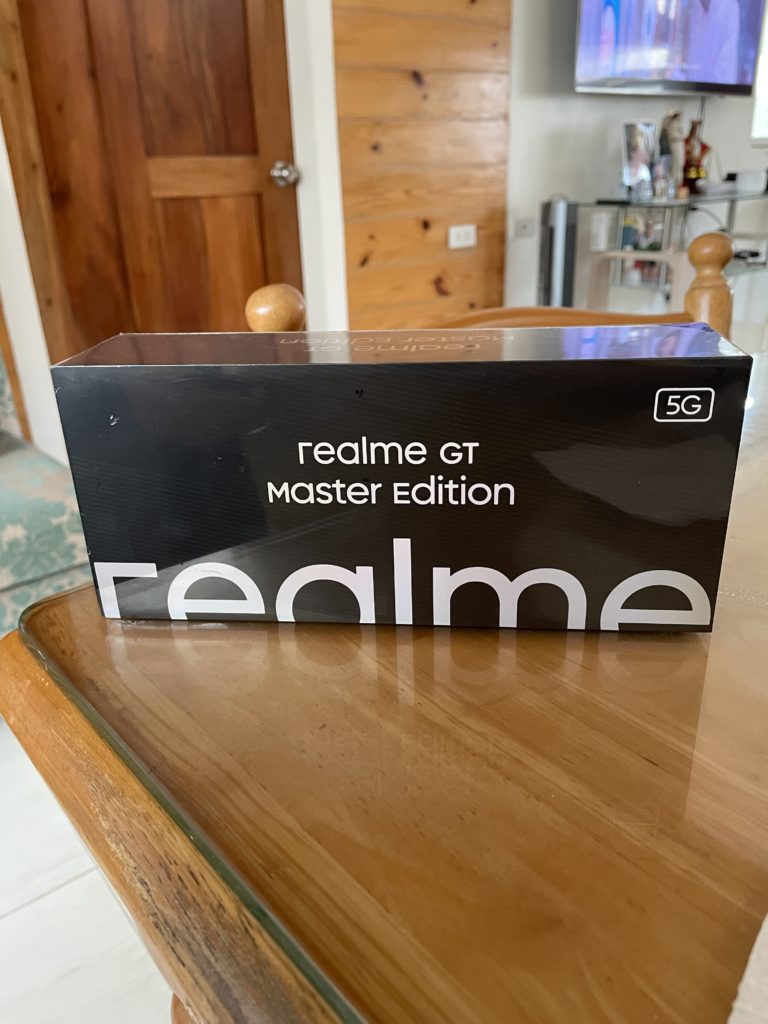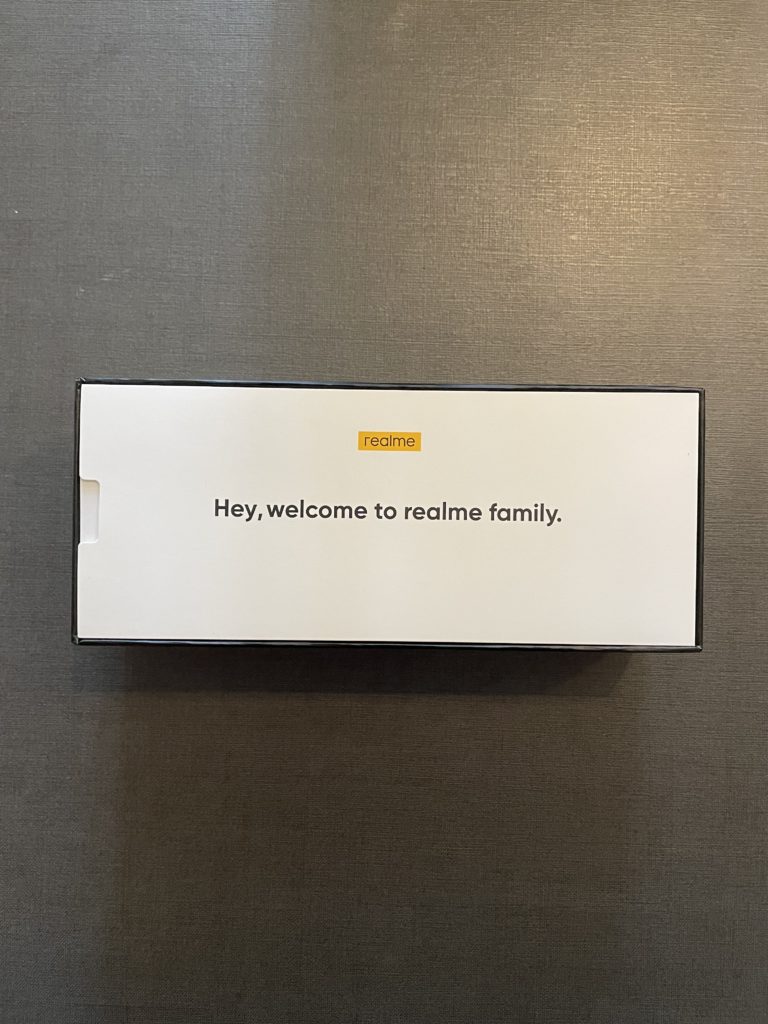 As you see above, we're getting a different kind of box with the GT Master Edition. This really screams premium compared to the usual yellow boxes with most realme phones. (The narzo series started adopting a light blue box with the narzo 30A.) Even the usual welcome message is bigger here!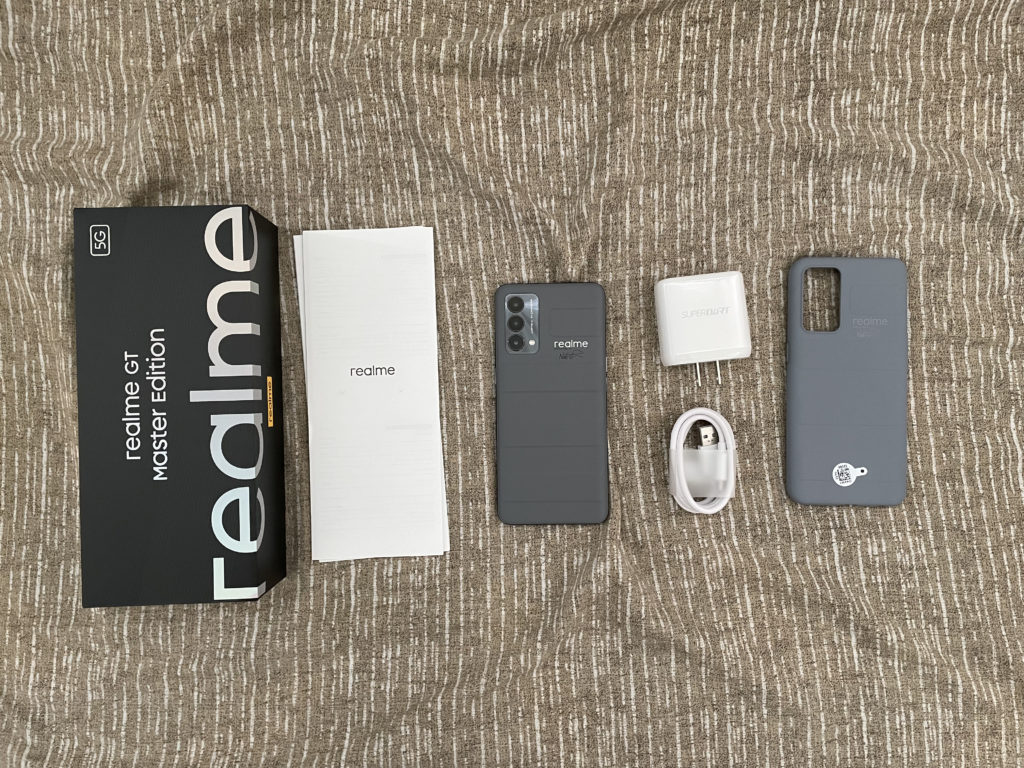 When you get through all that though, it still has the usual contents of a realme smartphone. The paperwork got taller to accommodate the box and we have that 65W SuperDart Charge adapter. Now about that jelly case…
Probably the Best Jelly Case I Got with a Phone!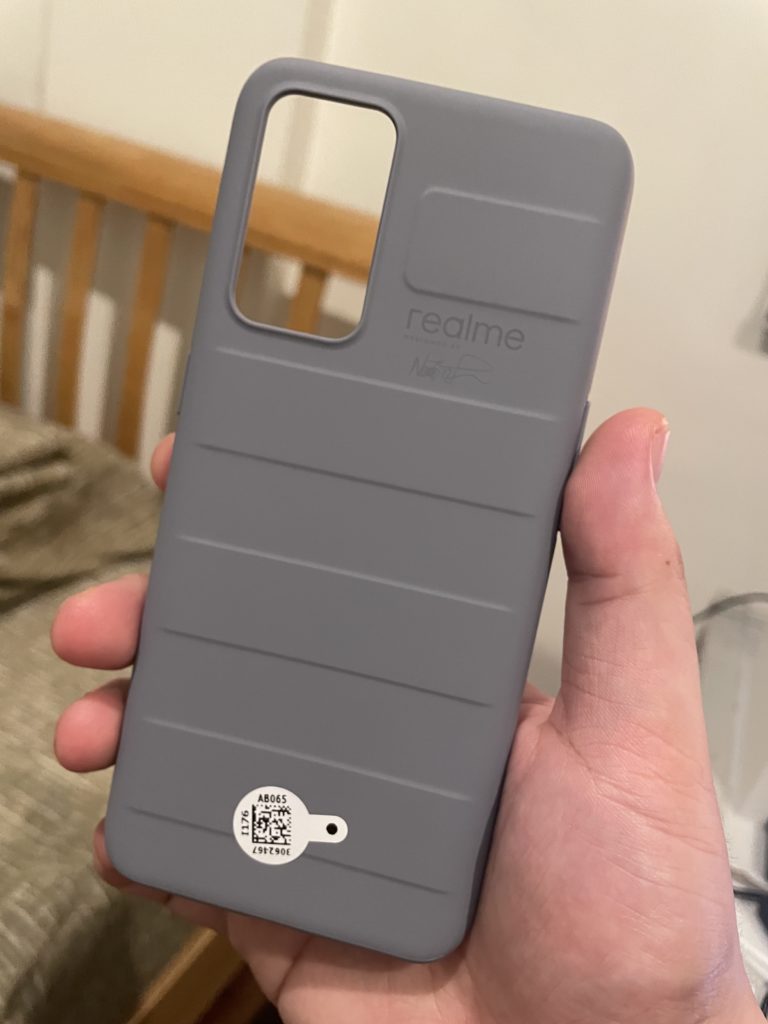 In a very unusual move, realme included a jelly case that matches the design of the GT Master Edition! The logo and signature aren't that clear compared to the phone, but it's nice to see in a sea of clear jelly cases.
Its Design Swooned Me from Day One!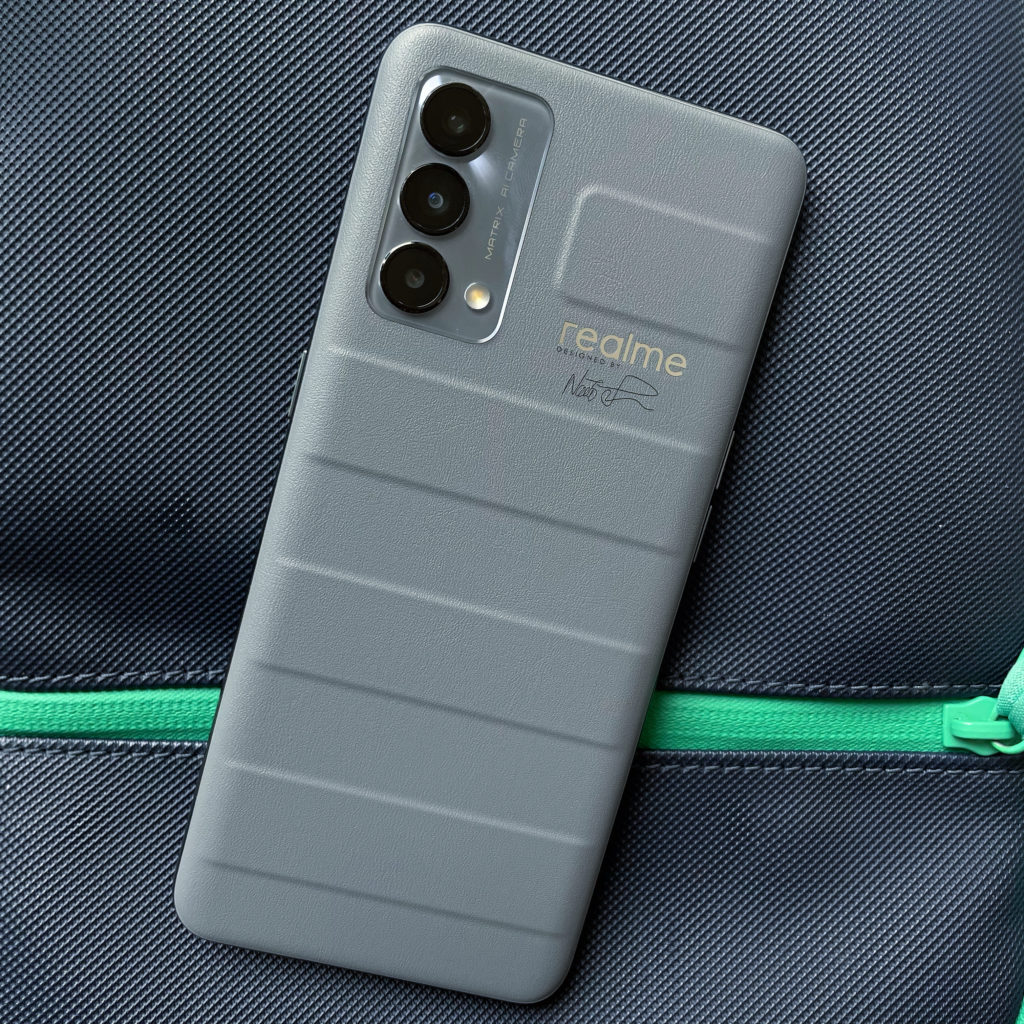 The statement up there's not entirely accurate! Even when I saw pictures of it before its local launch, I already wanted to get my hands on this. The GT Master Edition comes in two colors: Daybreak Blue and the one I have with me is Voyager Grey. I understand the sentiment of people going for the former since it's shinier. Let's face it: Voyager Grey is THE color to get with this phone.
Designed by the world-famous Naoto Fukasawa, its concave vegan leather backing is really something else. It's shaping up to be the most comfortable smartphone that I've ever used. I thought I wouldn't like the bumps on the back but it really helps when it comes to comfort.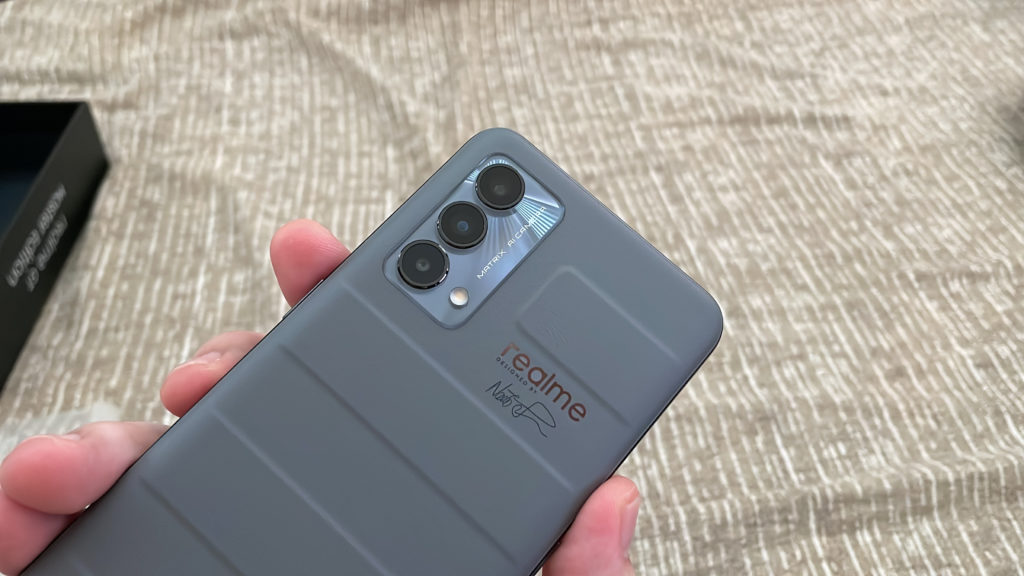 I'm also loving how slim and light it is. Coming from a heavy phone, the GT Master Edition is a nice change of pace.
How's the Display?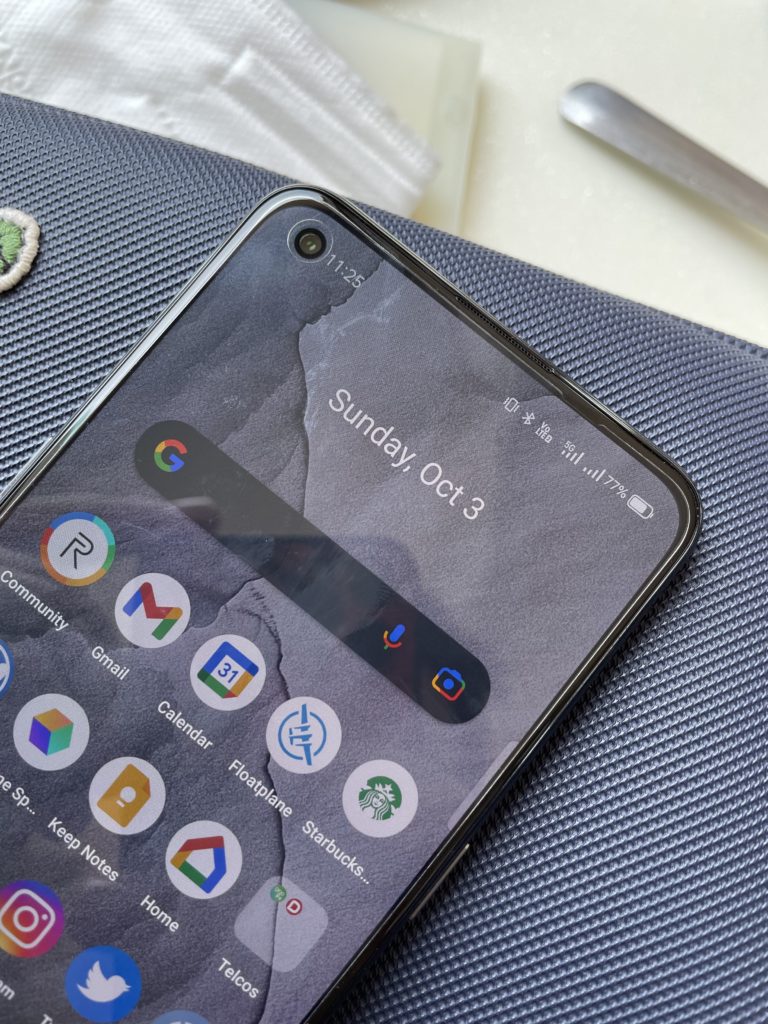 The 6.43-inch Super AMOLED display on the realme GT Master Edition really feels like a flagship display. I don't feel like I'm missing out on much here.
Thanks to its 1000 nits peak brightness, this phone can hang with my daily driver iPhone no problem. I actually appreciate having a hole punch for a change.
In fact, this phone has something that I haven't really experienced for longer periods of time: a 120Hz refresh rate display.
I thought I would be one of those people who simply can't appreciate a display with a higher refresh rate. Once I used the GT Master Edition, I immediately noticed how fast it is. Seeing phone displays will never be the same again for me.
Let's Talk Cameras for a Bit.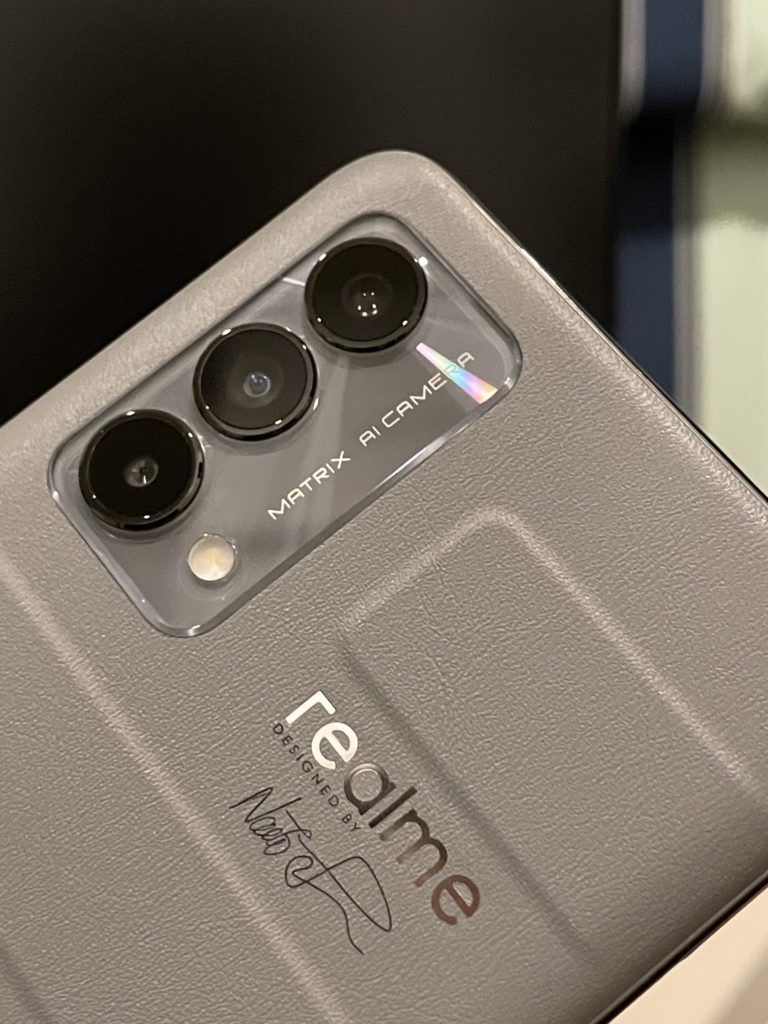 The attention to the cameras on this phone isn't as big as the one on the realme 8 Pro. It's like realme is telling me not to expect a lot from them. Of course, it isn't about the specs on paper but in real-world use.
The realme GT Master Edition has a triple rear camera system: a 64MP main camera, an 8MP ultrawide camera, and a 2MP macro camera. Those may seem boring, but the hidden gem is actually the 32MP front camera with a Sony sensor! I can't really give you my full thoughts on the cameras yet, but here are some sample shots to give you a sense of what to expect!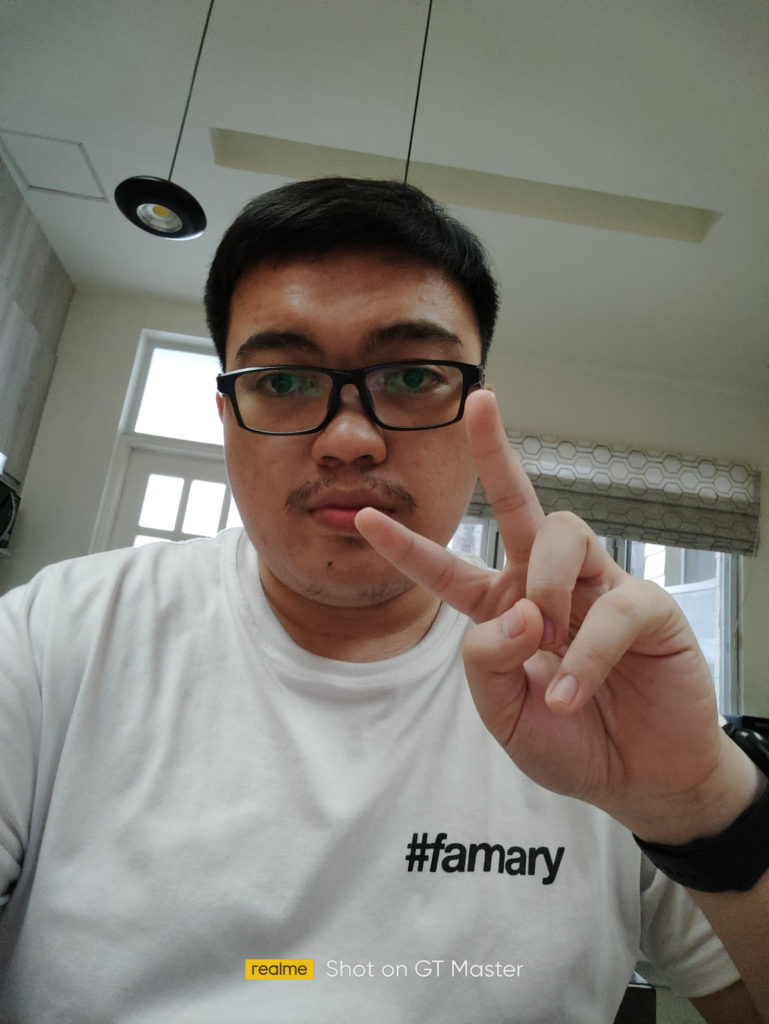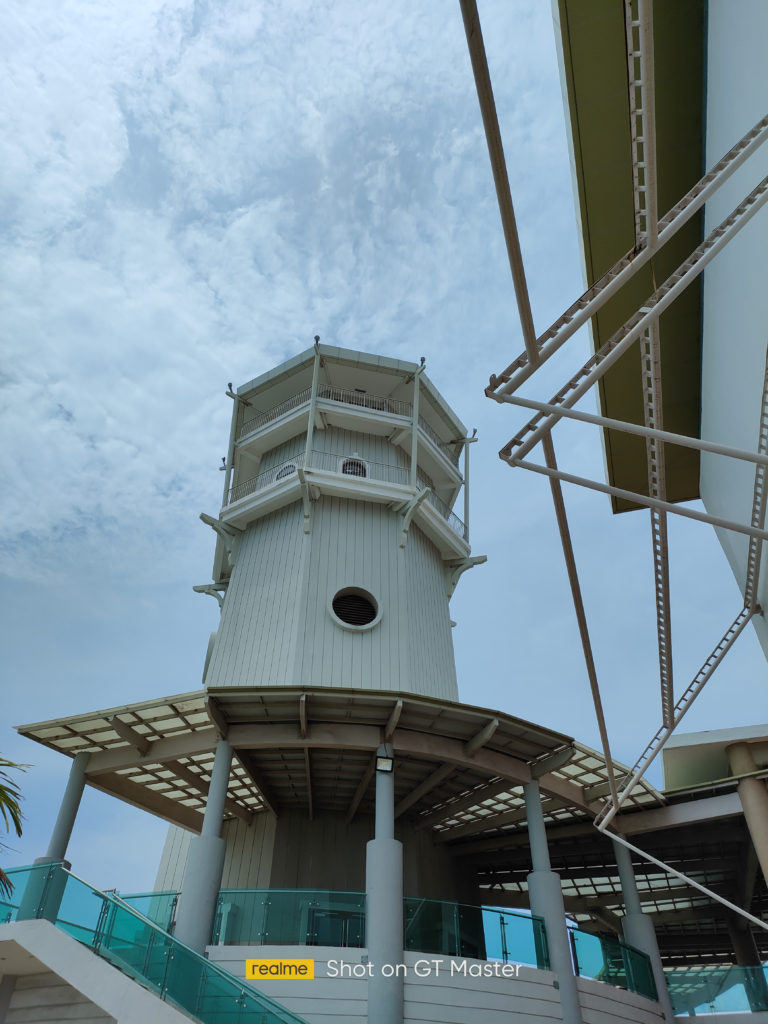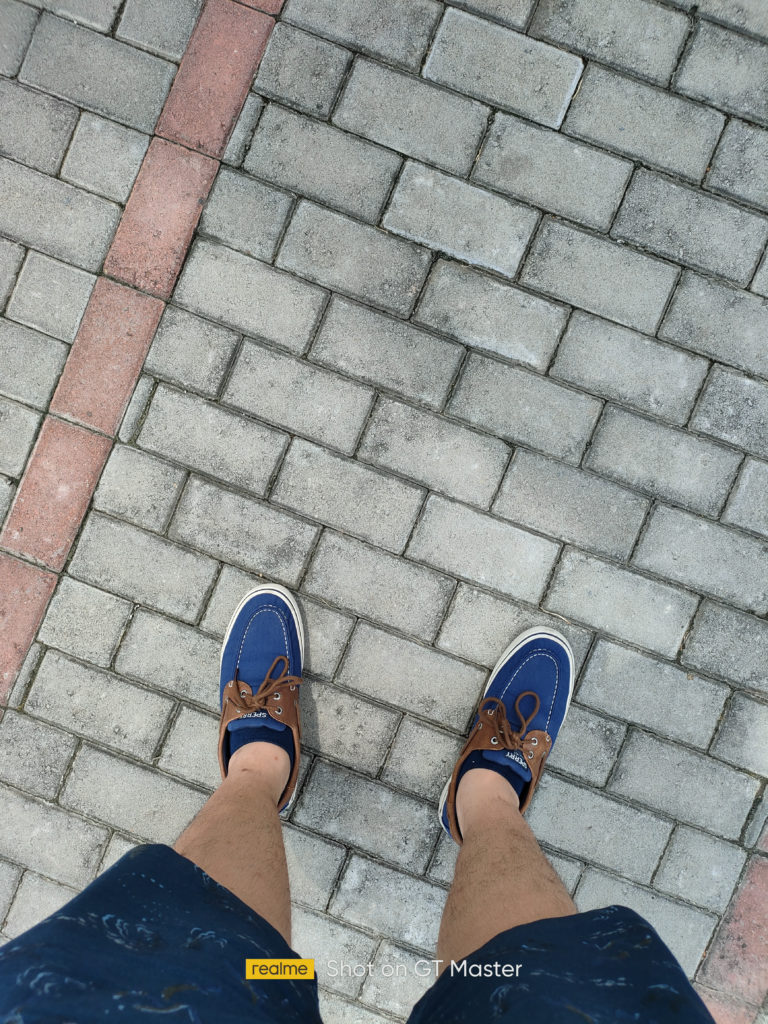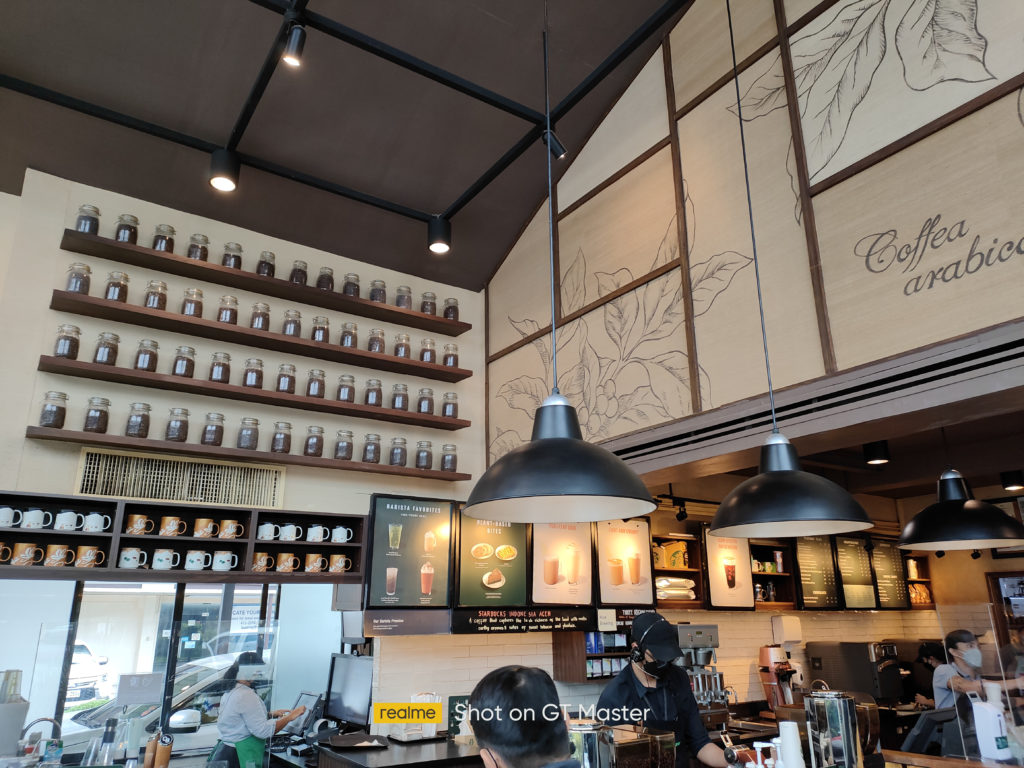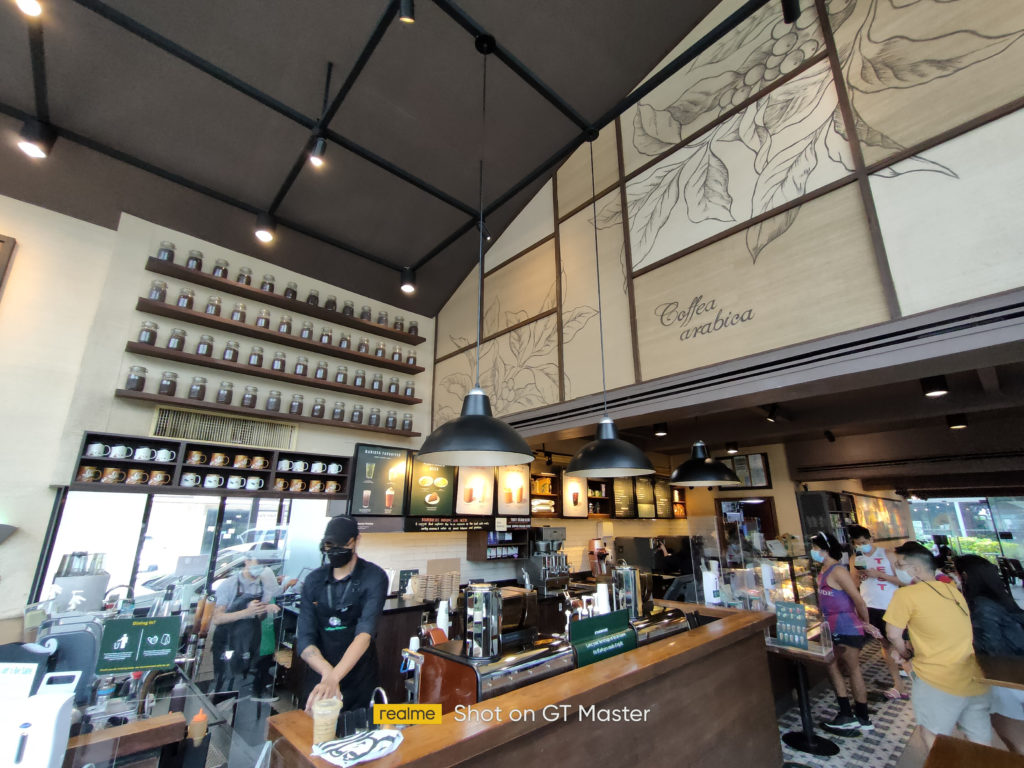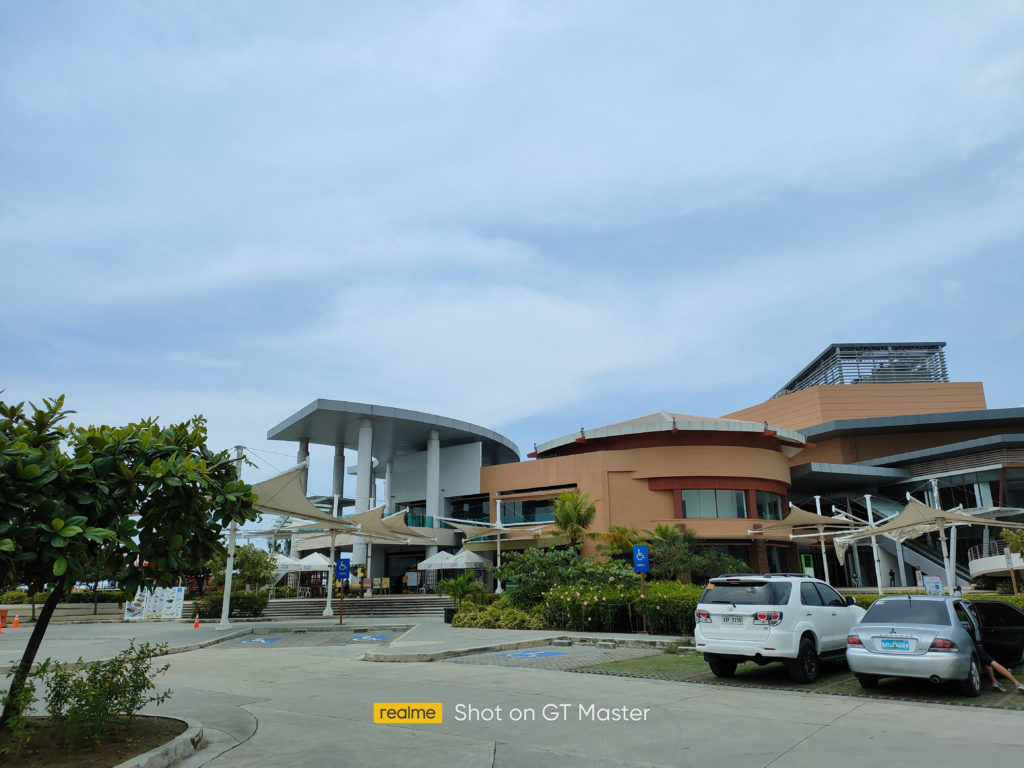 I've been really impressed by the cameras so far! That 64MP main camera is holding its own for me. Watch out for the full review for my full assessment of the cameras of the realme GT Master Edition.
A Small Aside For Its Performance.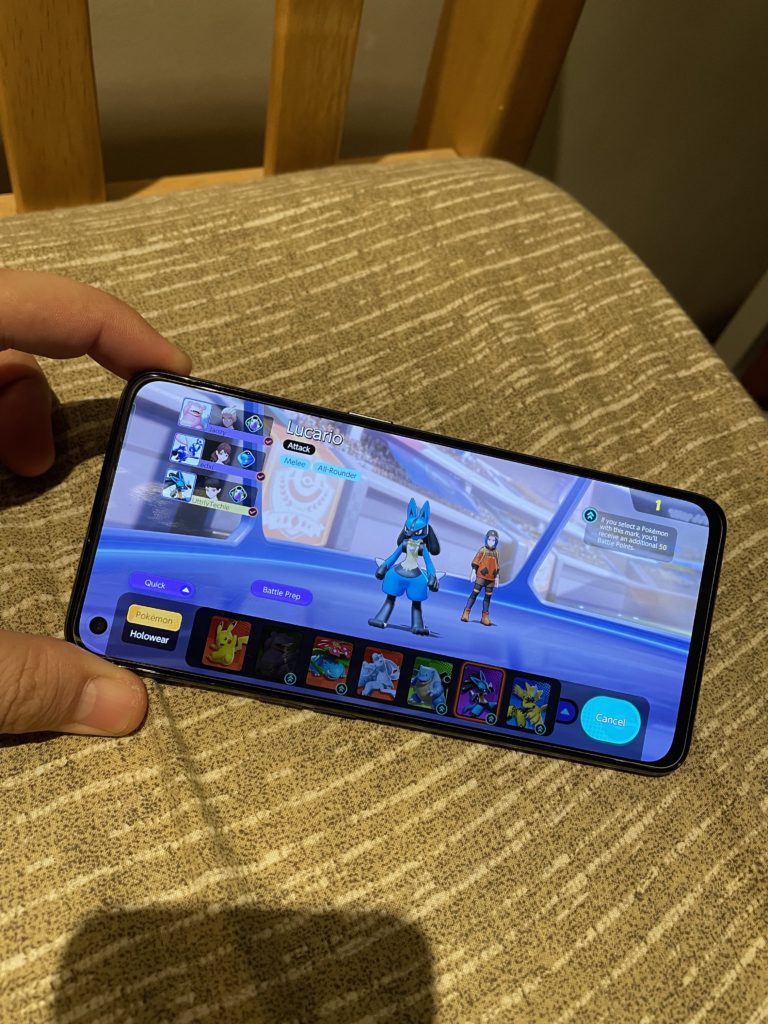 I've been playing Pokémon Unite on this phone and I'm really happy with my experience so far! This is thanks to the Qualcomm Snapdragon 778G processor in the phone. There weren't any issues so far. I have yet to play games that take advantage of the 120Hz refresh rate display though.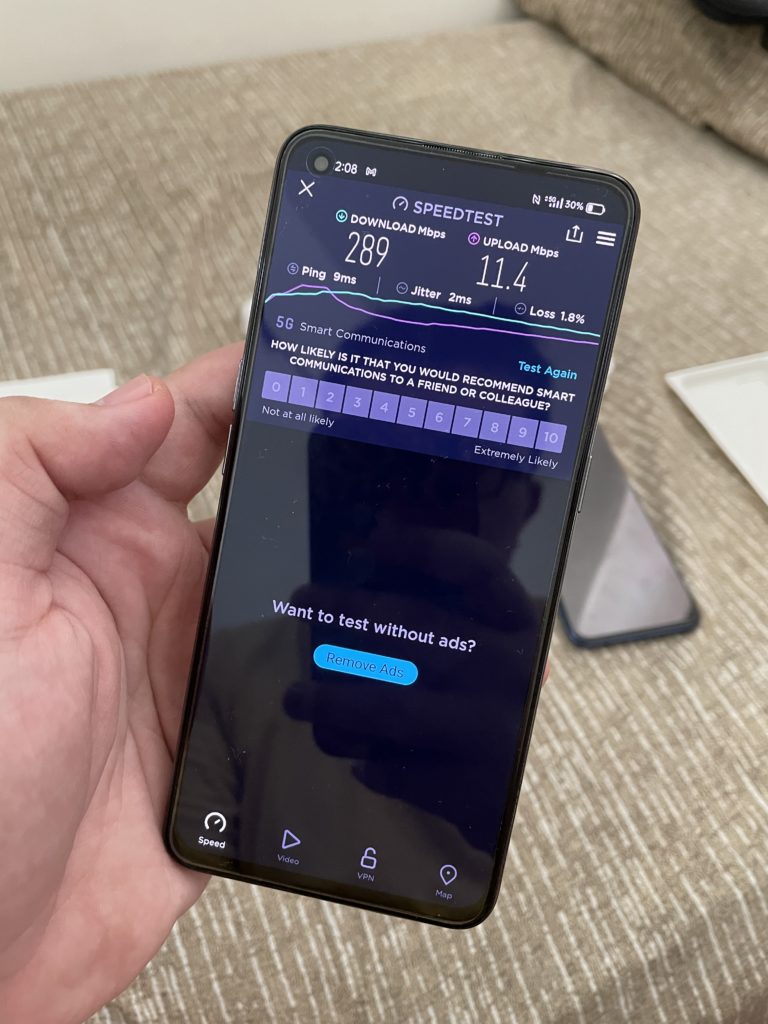 As for 5G performance, I did a speed test in the house using Smart 5G. I did get a really good result. It's something that I expected from a 5G smartphone. A deeper look at all the aspects I shared with you here will be in my full review. Stay tuned!
What do you think of the realme GT Master Edition? Did you like what you see so far? Sound off in the comments!