Disruption is a word not to be taken lightly. We see it a lot in the tech industry! So much so that we're not even sure if it is truly a big change. On techieSpeak 008, we'll talk about the exciting news from realme Philippines!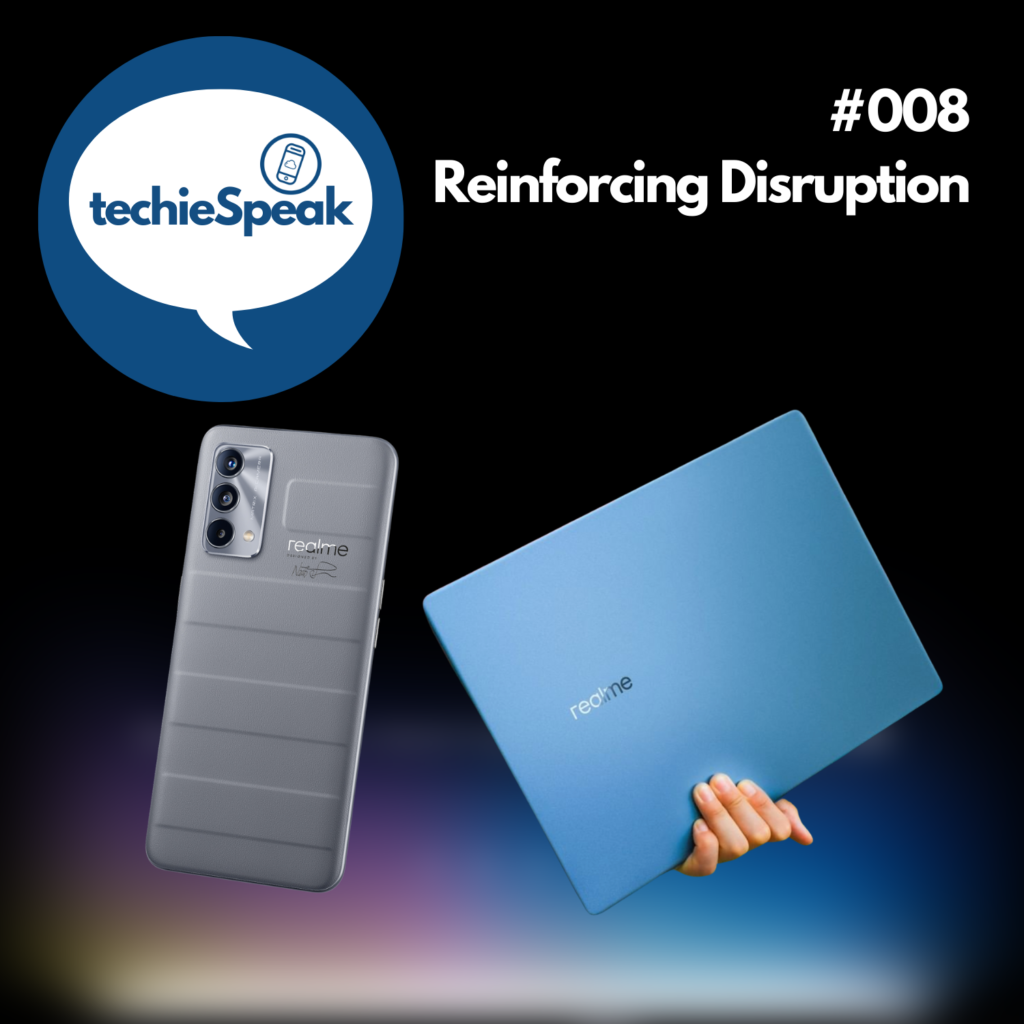 Today, realme just launched the realme GT Master Edition and the realme Book in the Philippines and I didn't wanna talk about these new devices alone. I have Dom Nacorda, PR Manager, Anthony So, Content Manager, Jarrell Lim, Product Marketing Officer – AIOT, Jimm Gayo, Product Marketing Officer – Smartphone of realme Philippines to come along for the ride!
I'm glad to have these four to talk about these disruptive new devices and what we can expect from them.
Hope you enjoy techieSpeak 008 as much as we had fun recording it! Special thanks to Dom for helping me set this interview up!
Listen to the episode here!
Follow the podcast on:
Spotify – bit.ly/techiespeak-spotify
Apple Podcasts – bit.ly/techiespeak-apple
(Go rate and review on here too! It really helps the podcast. Thanks!)
Let me know what topics I should talk about on social media:
facebook.com/utterlytechie
instagram.com/utterlytechie
twitter.com/utterlytechie
Follow me on social media!
facebook.com/julliansibi
instagram.com/julliansibi
twitter.com/julliansibi
SHOW NOTES
Info on the realme GT Master Edition:
https://utterlytechie.com/realme-gt-master-edition-philippines-pricing-availability/
Find out more about the realme Book:
https://utterlytechie.com/realme-book-philippines-pricing-availability/
Buy the realme GT Master Edition on Lazada: 8GB+128GB / 8GB+256GB
Buy the realme Book on Lazada: Intel Core i3 / Intel Core i5