The last Pro model in realme's Number Series that I reviewed was the realme 8 Pro. While I did have some problems with that phone, it was clear that it was the top dog of the Number Series at the time. Ever since the Pro+ model came into the picture, the Pro model tended to get the short end of the stick. While the Pro+ got the best stuff in the Number Series, the Pro got stuck with an LCD display and the Snapdragon 695 processor. (You can check the specs of the 9 Pro and 10 Pro yourself.) This time, the realme 11 Pro Series 5G gave the Pro model some much-needed upgrades. Are those upgrades worth its higher asking price of P19,999? Find out in my realme 11 Pro 5G review.
Disclaimer: realme Philippines sent over the realme 11 Pro 5G in Sunrise Beige. I got it on August 3, 2023 and I've been using it for around 3 weeks. The unit I have is a European unit. While the Philippine retail unit will most likely be similar, there might be slight differences especially with the included bloatware.
Design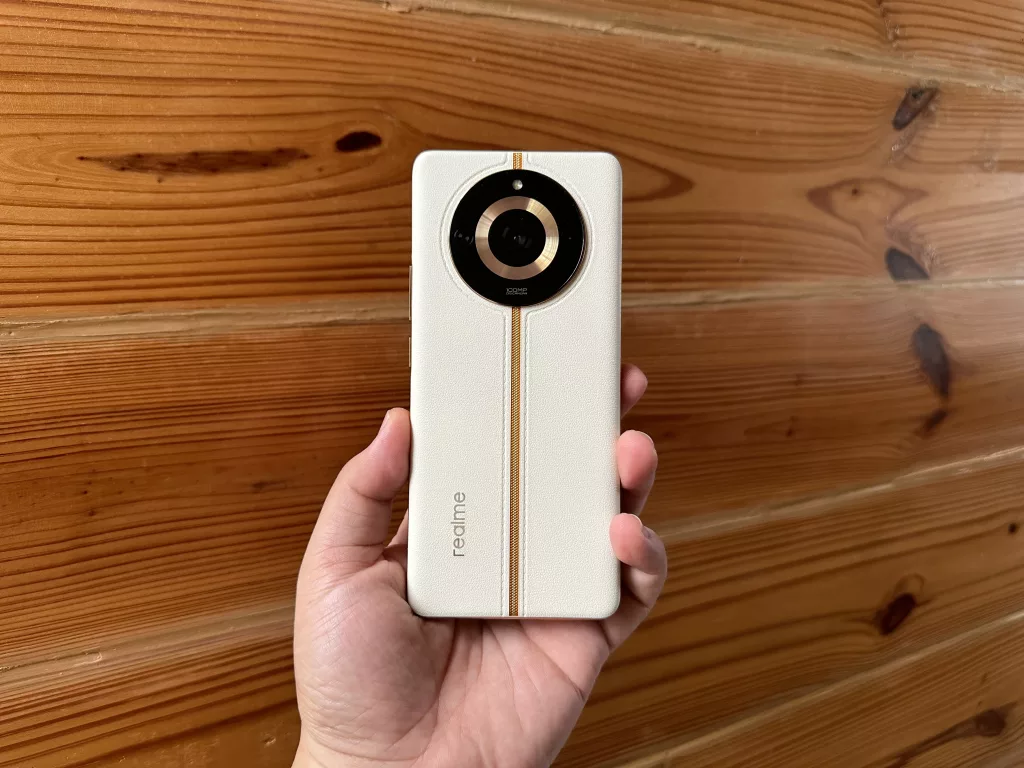 I'm really happy that midrange phones get good designs. While realme has been known to do collaborations on its designs, those usually show up in the brand's higher-end phones. This is the first time (to my knowledge) that the Number Series gets a design with a collaboration attached to it. This Premium Vegan Leather Design on the realme 11 Pro 5G is designed in collaboration with Matteo Menotto, a former Gucci Prints Designer and Bulgari's Head of Design for Prints. It's also the most premium-feeling midrange phone I've ever held.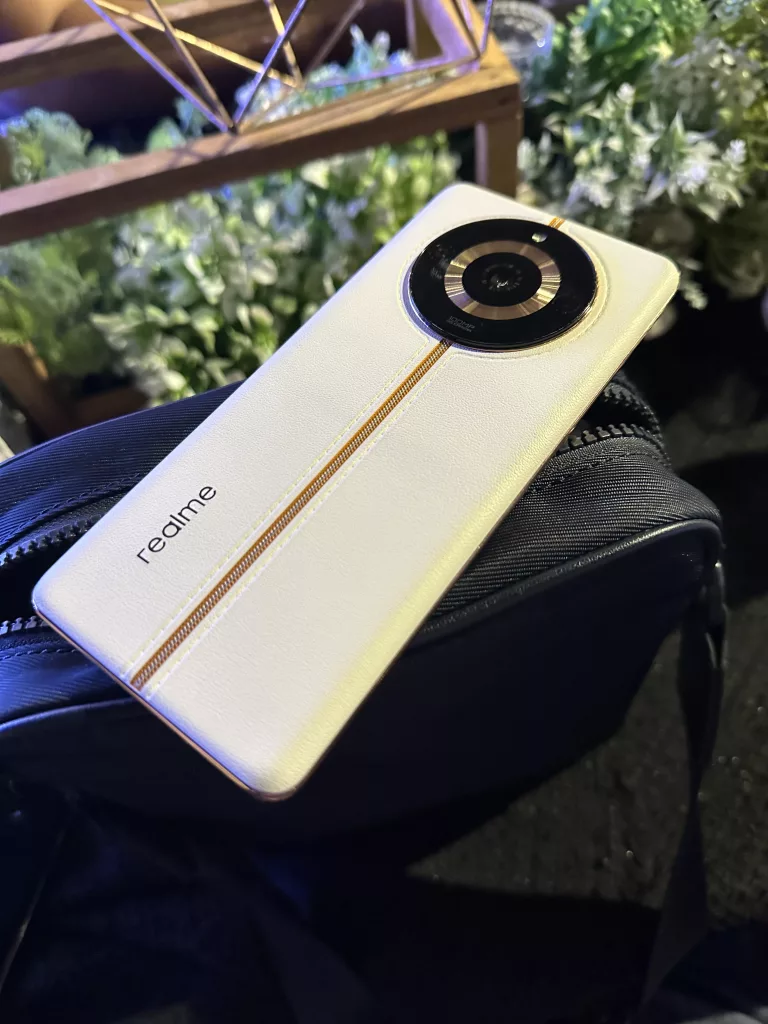 The plastic frame aside, holding this phone is just a delight! From the slight curve on the back to the feel of the lychee leather used, I almost wanna hold it all the time. Its curved display also helps with the hand feel. I even appreciate the stitching part of the back along with this nice seam in the center. While it sucks that more and more midrange phones ditch the microSD card and headphone jack, I'm just glad we get 256GB of storage on here. The buttons on the realme 11 Pro 5G are as clicky as ever.
There's just one issue I have and it kinda sucks if I can't deal with them myself: stains on the vegan leather back.
These Stains Though…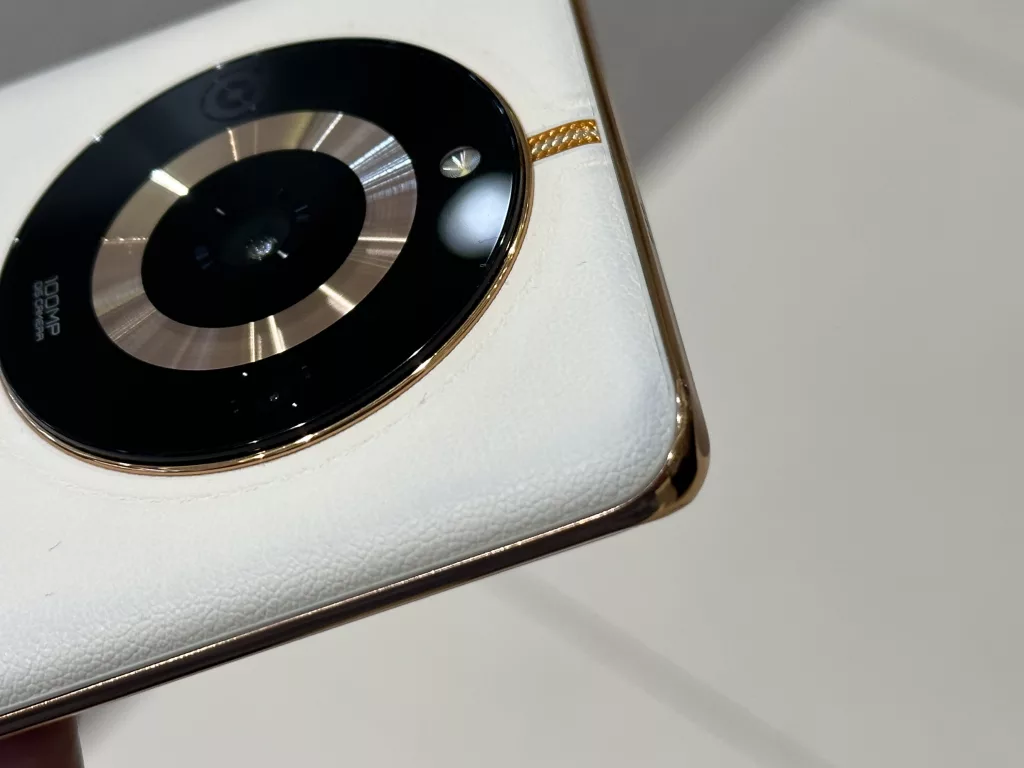 Shortly after I posted my first impressions, someone messaged me about the stains on the back of this phone. I did mention to him that they could either be due to the pants I wore or the bag I was using (both colored blue). In some lighting conditions, the stains aren't really obvious. There are just some cases where I can really see the parts that got stained.
Yes, there's an included jelly case and you could use that to protect the phone from staining. That argument seems kinda weak because this phone feels like it's meant to be used without a case! I think realme should post some tips on how to clean the back on this phone since it's gonna be annoying to deal with.
I should note that I have the Sunrise Beige color which mostly has a white back. You can check other reviewers who carry the Oasis Green color if this sort of thing happens as well.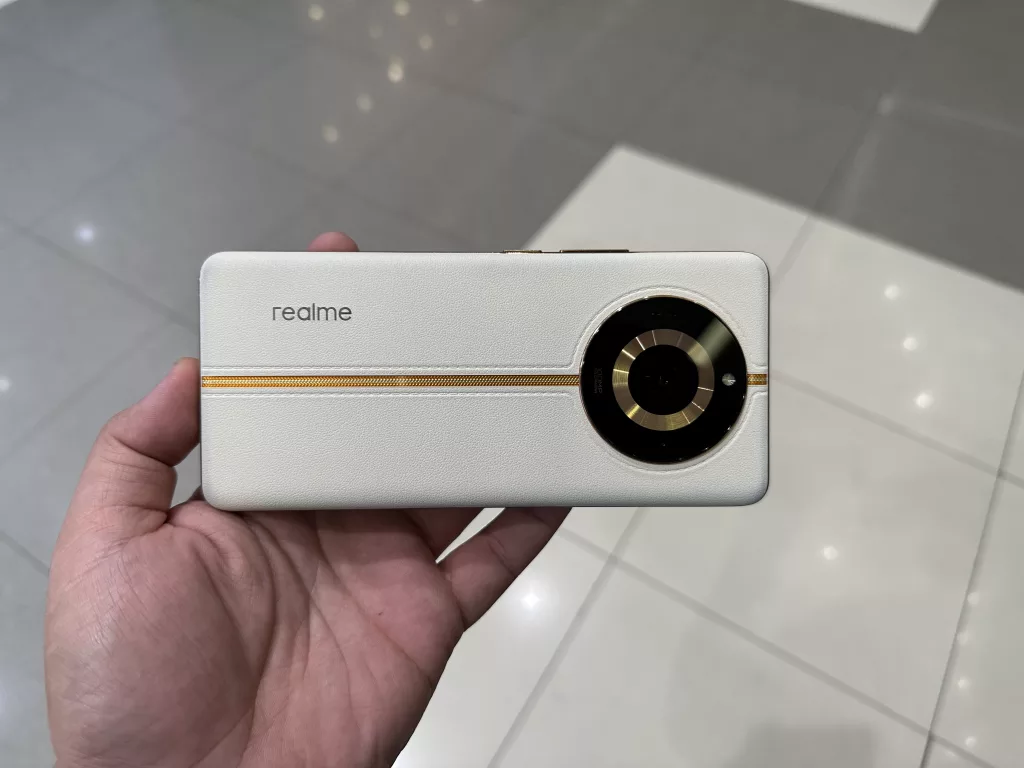 If you know what you're dealing with, then you will LOVE holding and using this phone. It's just a joy to use in the hand and it would be nice if the industry would move on from completely flat sides.
Display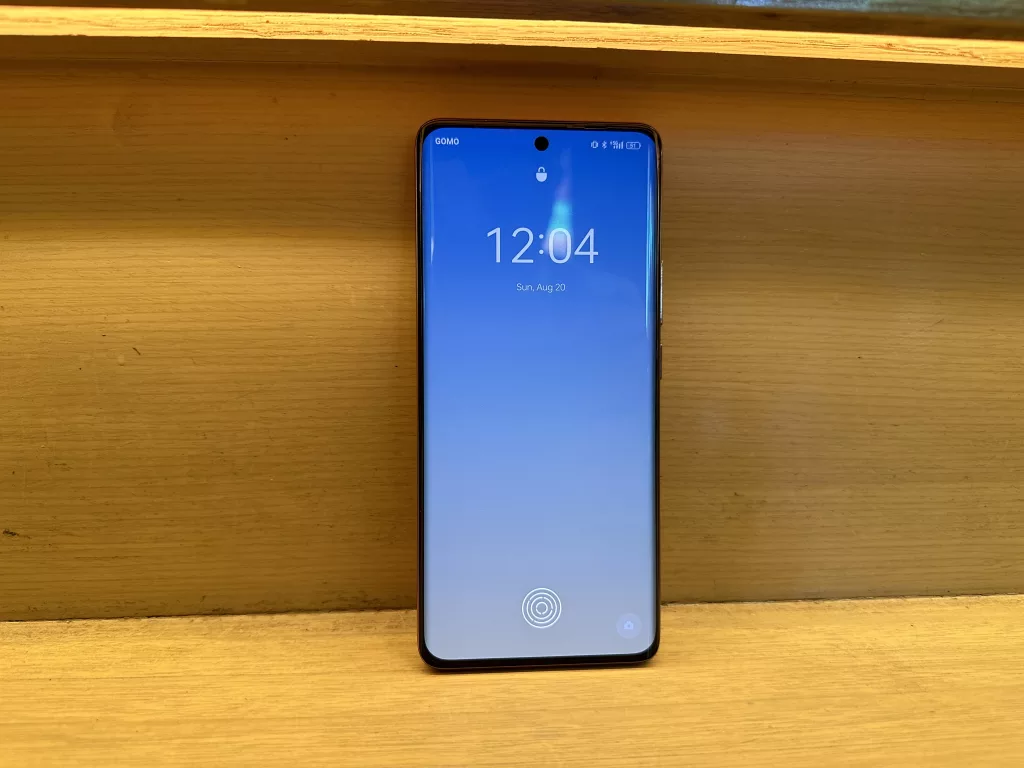 realme previously differentiated the Pro from the Pro+ by bringing LCD displays and the Snapdragon 695 processor in the Pro model. That changes with the 11 Pro Series!
The realme 11 Pro 5G gets a big display upgrade by bringing the 120Hz Curved Vision Display from the realme 10 Pro+. It has a 6.7-inch FHD+ curved AMOLED display with a resolution of 2412 x 1080. This phone supports 100% coverage of the DCI-P3 color gamut and has a 120Hz refresh rate, 360Hz touch sampling rate, and up to 1260Hz of instantaneous touch sampling rate.
For those worried about cracking this curved glass, this phone has a 0.65mm Double-Reinforced Glass. I only managed to do drop the phone once, but the screen protector got a lot of scratches! The display itself is totally fine despite all the scratches and its curved nature didn't really give me too many problems.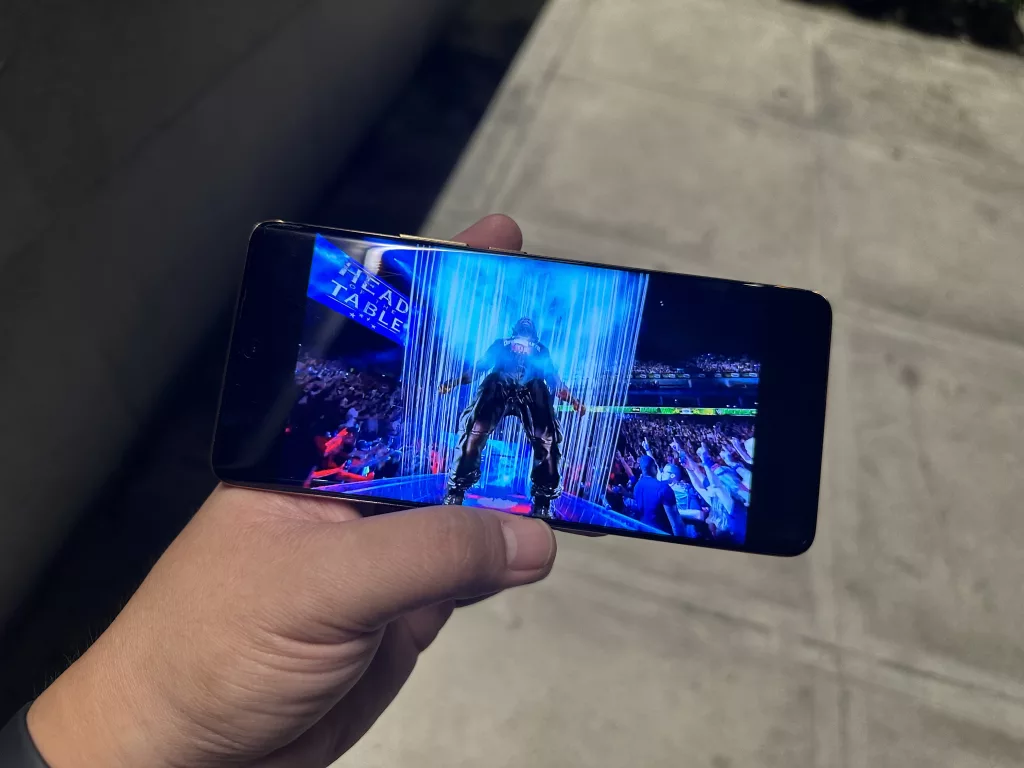 All in all, I'm glad that the 11 Pro gets the same curved display as the 11 Pro+. From the smooth refresh rate to the t just validates this phone's identity of being a Pro without spending Pro pricing.
Performance and Software
Another aspect where realme gave the Pro model a big upgrade is performance. The realme 11 Pro 5G gets the same MediaTek Dimensity 7050 processor as the realme 11 Pro+ 5G. Supporting this processor is 8GB of LPDDR4X RAM and 256GB of UFS 2.2 storage. While the performance here based on AnTuTu benchmark is marginally better than the 10 Pro+, it definitely is better than the Snapdragon 695 processor that the last two Pro models got.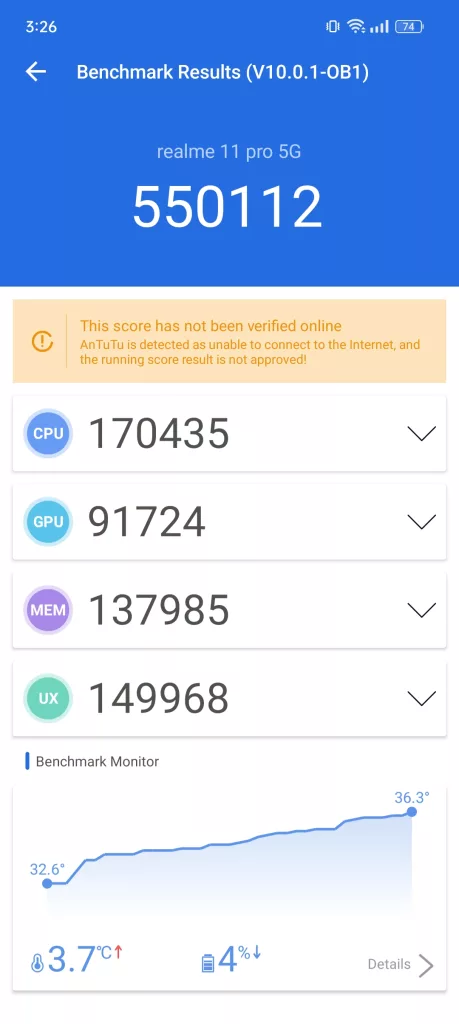 Another surprising thing to me is how stable the performance is over time in 3DMark's Wild Life Stress Test. You would think this wouldn't be the case in real-world scenarios, but it generally holds up! Playing Pokémon UNITE on this phone is a breeze even if it didn't default to the highest settings. Once I did set the highest settings manually, it still managed to pull off 60 fps. (Sure, Pokémon UNITE isn't the most demanding mobile game out there. I just wanted to give you a baseline on what to expect.)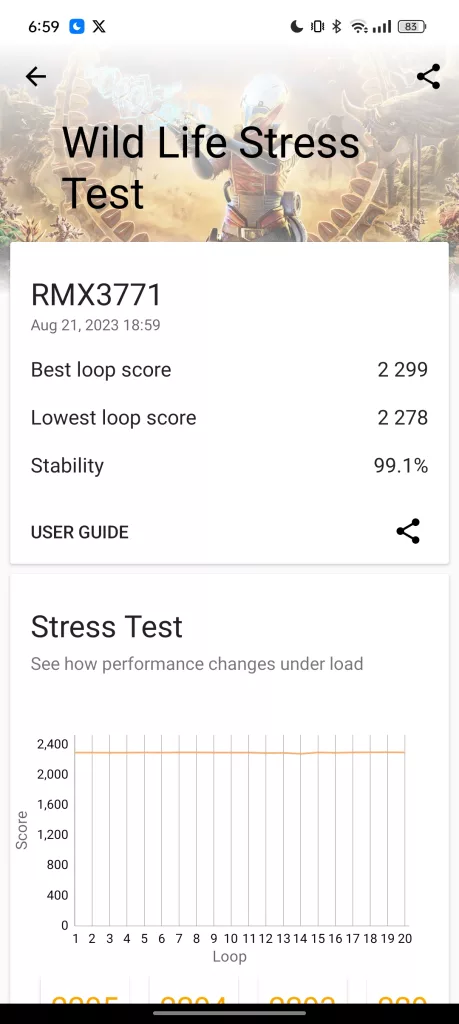 The dual speakers on this phone are good enough for casual listening, but don't expect gaming phone levels of good here. That doesn't mean I'm not enjoying them though! I prefer this over a recent phone I've reviewed in this aspect. This is because I think it's inexcusable for a phone at its price point (or higher) not to have dual speakers.
Let's Talk realme UI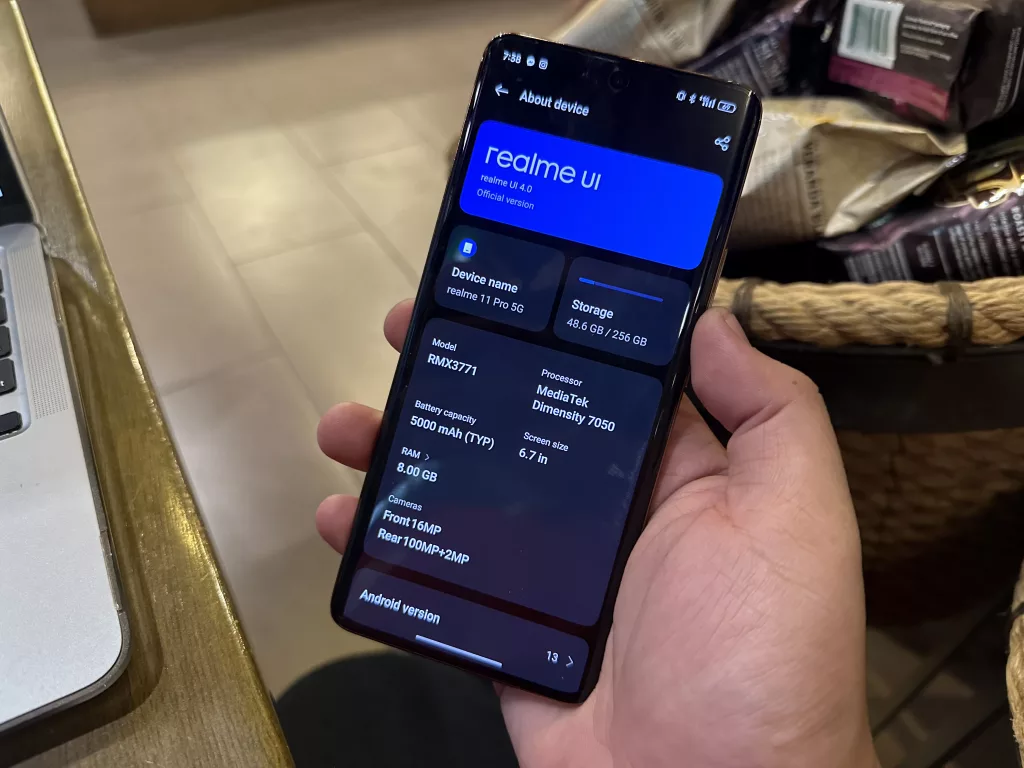 I'm not afraid to say this: realme UI is one of my favorite Android skins. Despite the amount of bloatware, I prefer it for its smooth operation and relatively clean user experience. While I did notice more hiccups than usual, realme UI 4.0 on the realme 11 Pro 5G is still as good as ever especially coming from both the realme GT NEO 3 and the realme 10 Pro+.
Battery Experience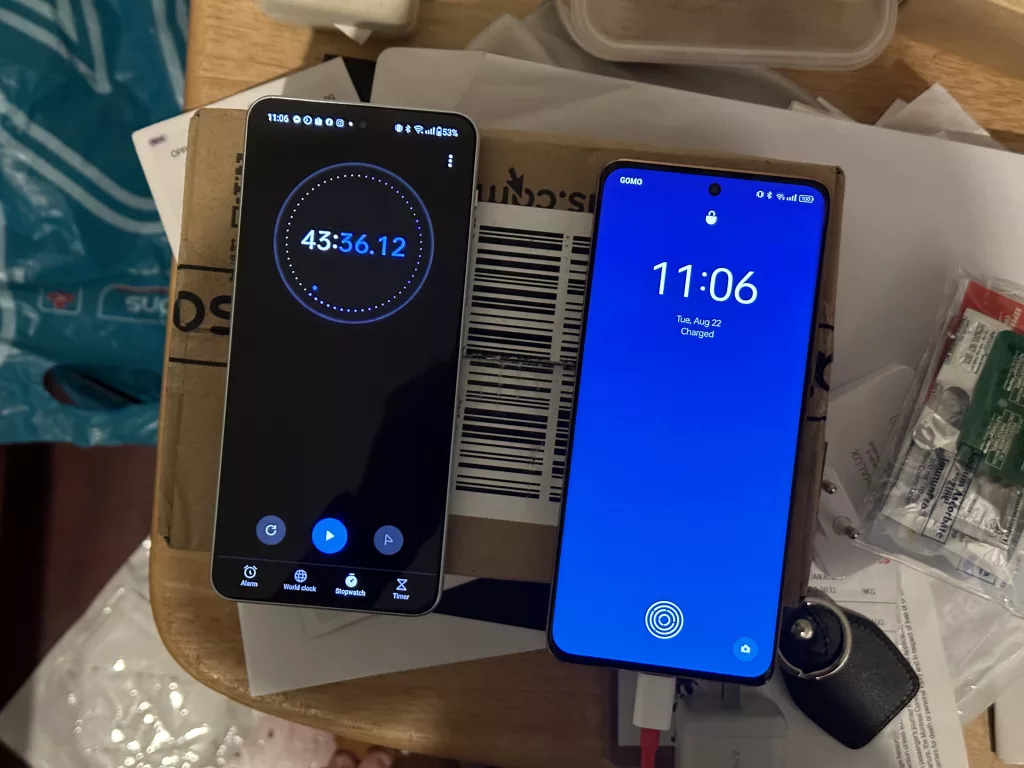 One thing that's constant with realme Number Series phones is how consistent the battery experience is. I basically don't need to worry about battery life as these phones generally last a day with my mixed use. (That generally consists of 2-3 hours of social media, about 1-2 hours of YouTube, and at least 30 minutes of Pokémon UNITE.)
I did notice that the 5000 mAh battery of the realme 11 Pro 5G lasted at least a bit longer than my previous experience. Little did I know that this is what I would get in PCMark's Work 3.0 battery life test: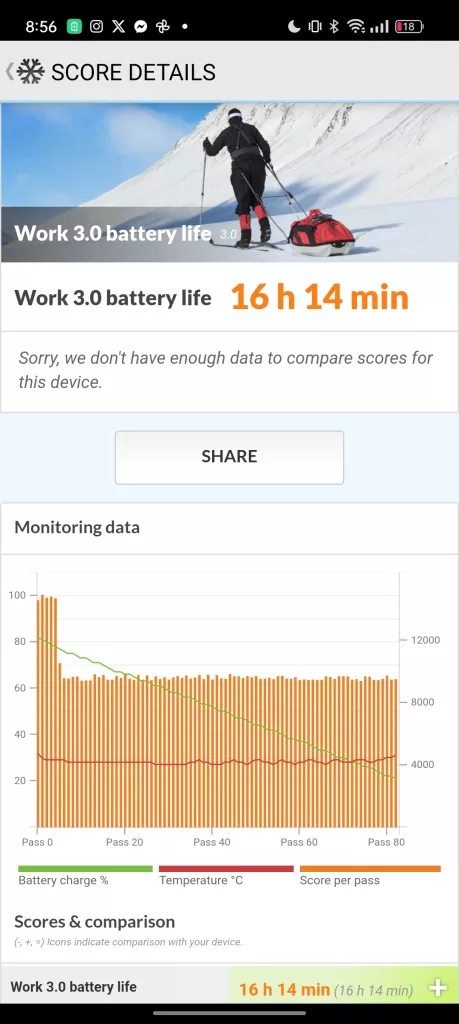 While that test is not the end-all and be-all of battery life testing, I can really say that the realme 11 Pro 5G is a battery champ for me. I consistently get a day and a half of regular use and around 5-6 hours of screen-on time considering my use of 5G data during most of my review time.
You can certainly count on this phone to last at least a day on most days. Charging this phone is quick enough with charging from 28% to 100% taking around 43 minutes using the 67W SUPERVOOC power adapter. While that's not the fastest time around, I can say it's quick enough for most cases.
Cameras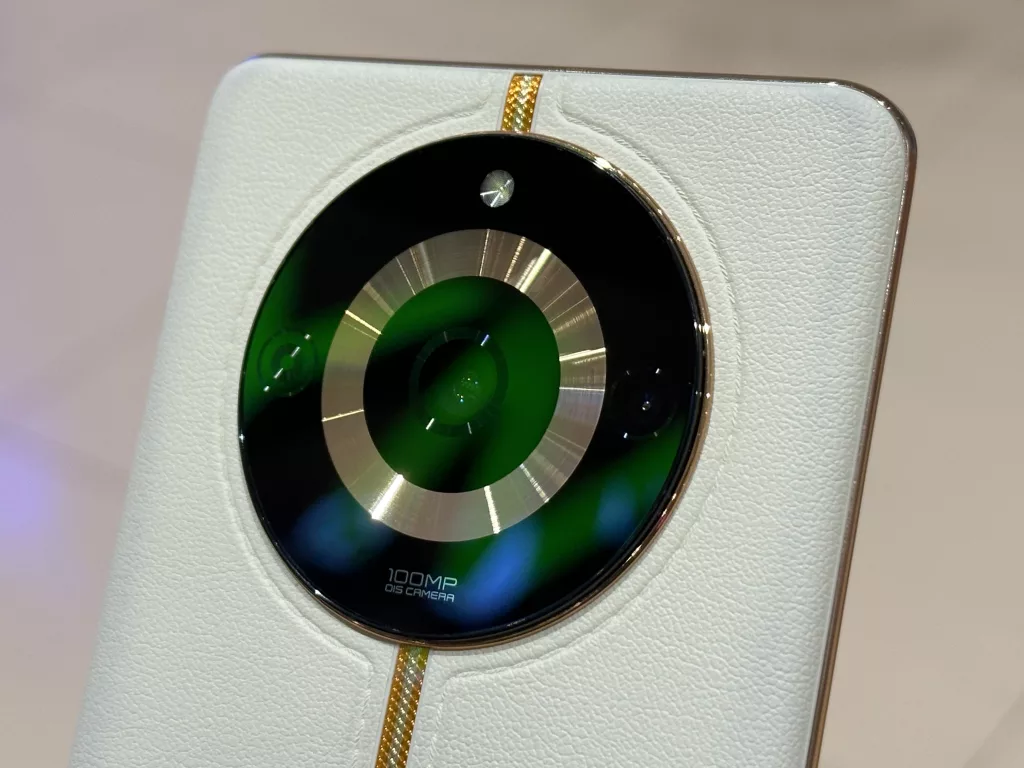 I generally do the camera section last since I really focus on my general thoughts on the scenarios I care about most. This is certainly appropriate here as the star of the show for this phone is definitely its 100MP OIS ProLight Camera. While it isn't as splashy as that 200MP main camera on the 11 Pro+, it's a step up from the 64MP main cameras on previous Pro phones. Is it a better camera though? And is the 16MP front camera still worth mentioning? At least I can already ignore the useless 2MP depth camera on here.
Let's find out through the shots I'm showing in this review!
Click on the photos for full resolution versions!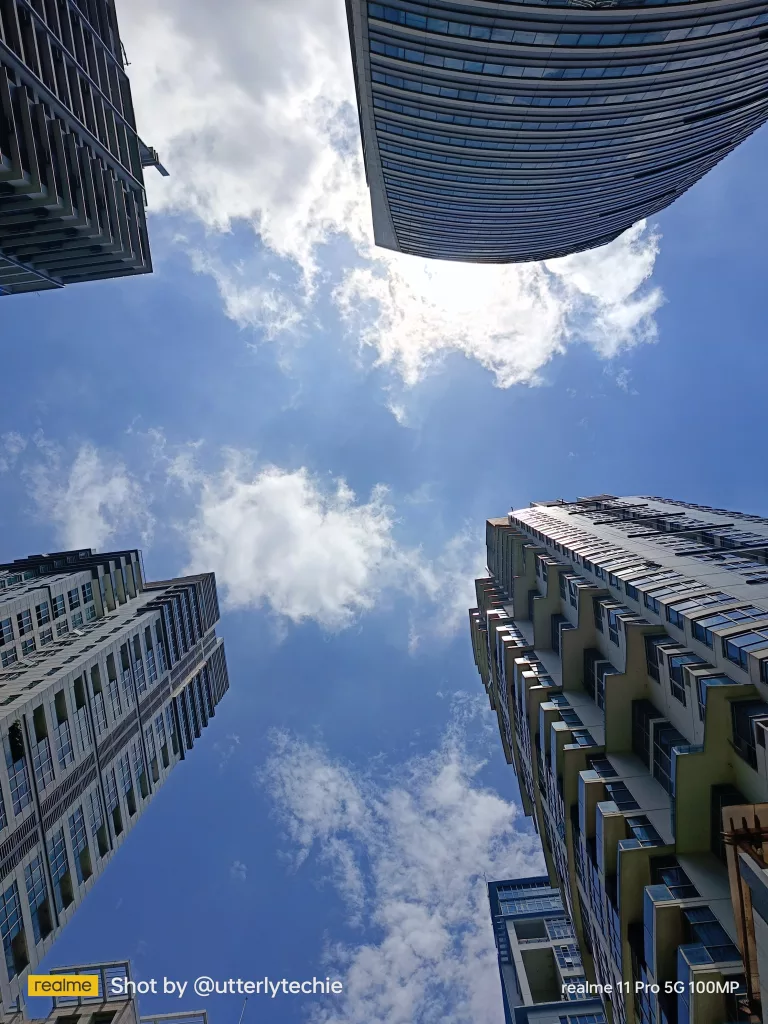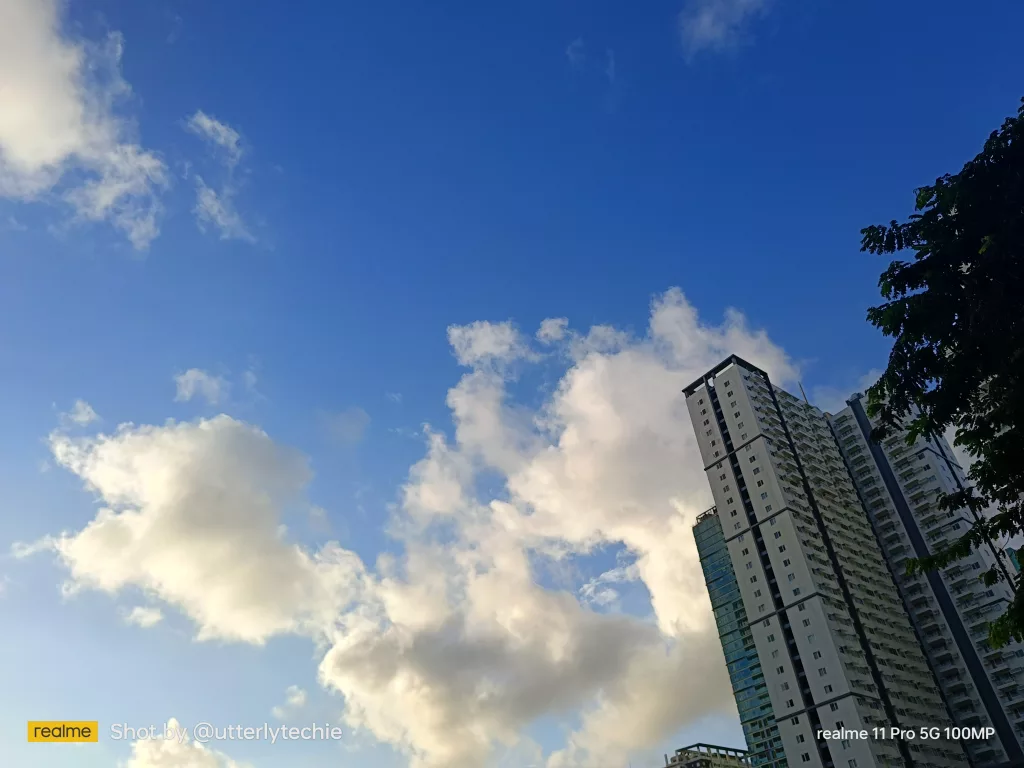 Despite not having the number of pixels that the Pro+ model has, I can say that the 100MP main camera with realme's ProLight Imaging Technology at work brings the best possible shots out of a lot of situations. I can really tell that realme continues to improve on its image processing. While I'm pretty sure that the main camera on the realme 11 Pro isn't the best one we've seen in the Number Series, the image processing really helps out in a good way.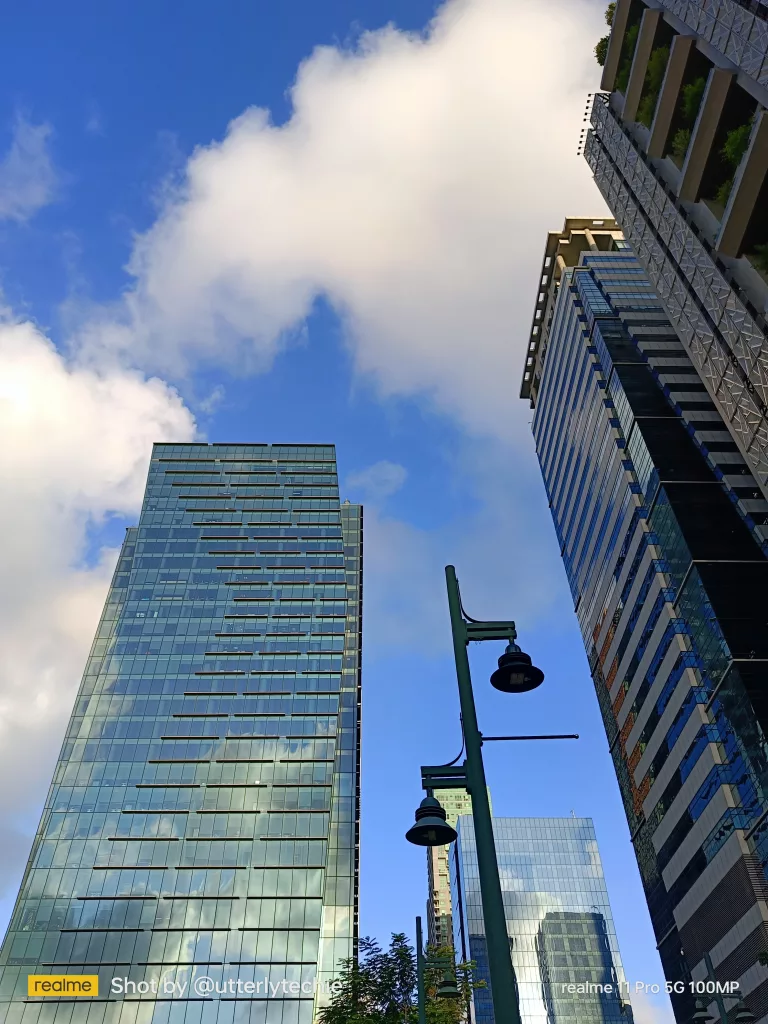 The biggest beneficiary of the image processing improvements is in how the main camera handles zoom photos. Even when going beyond the 2x In-sensor Zoom that's possible with this phone,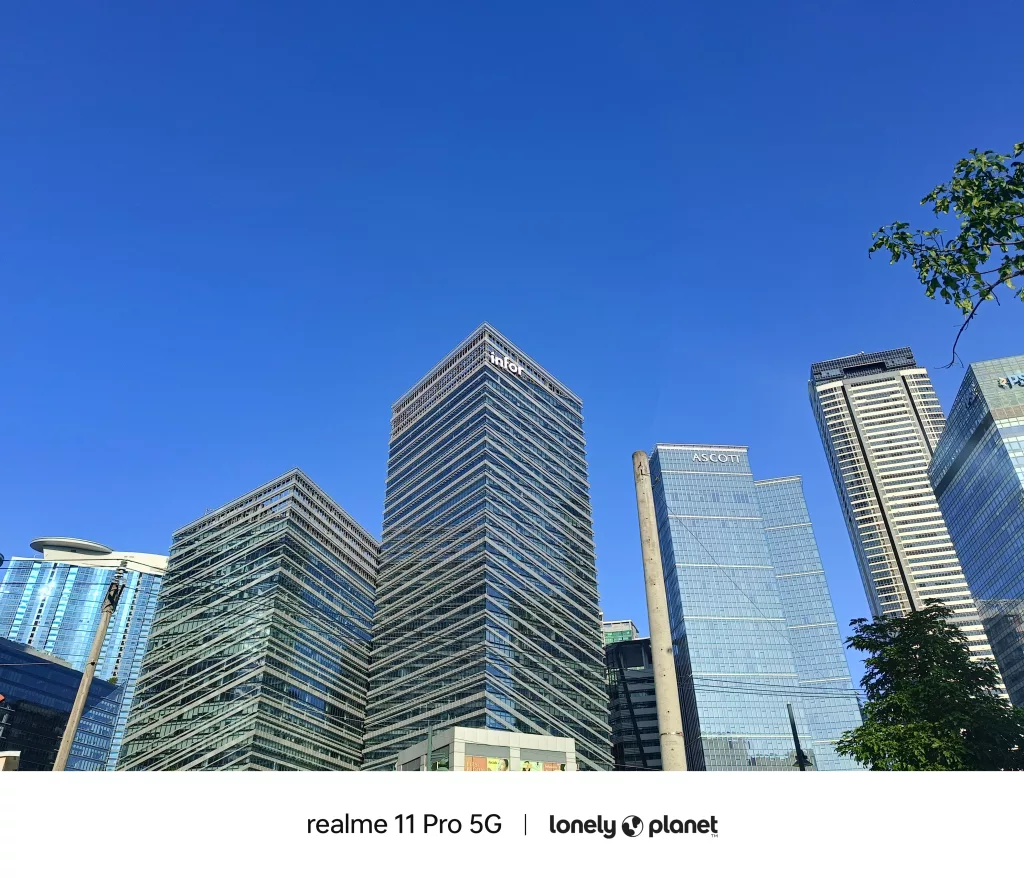 We do still get additional modes to have versatility with the cameras, including Street Mode. This has always been my favorite mode to use since it first used it in the GT Master Edition and I'm glad it's still here.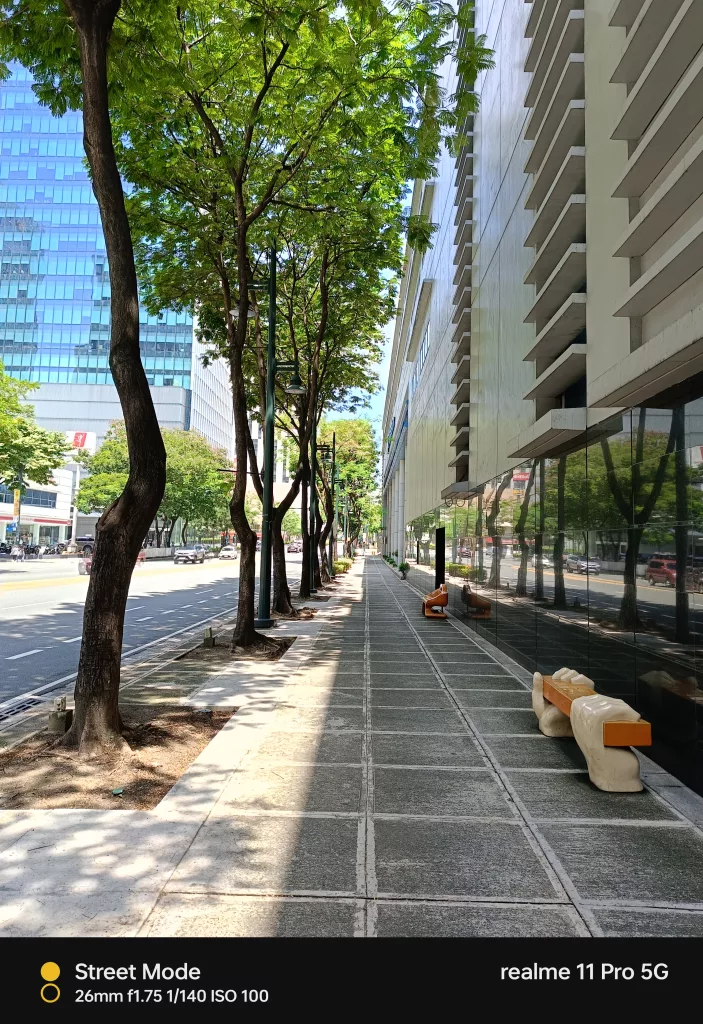 Indoor Shots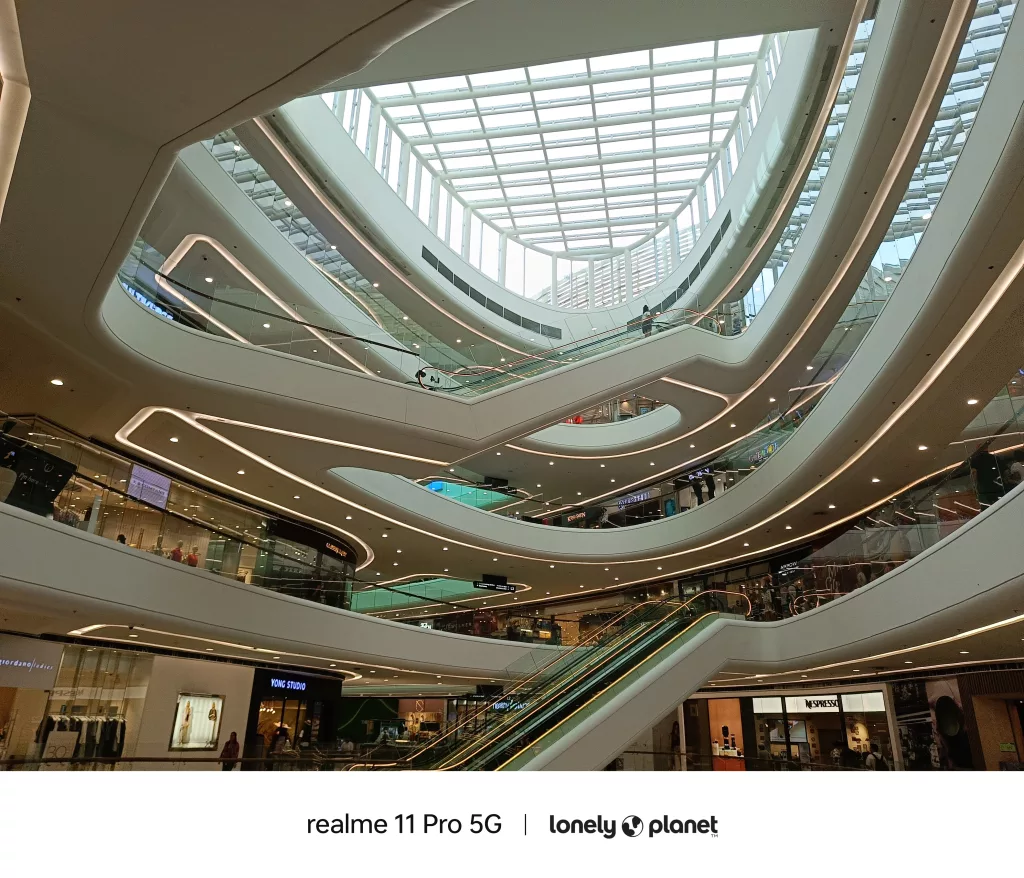 When indoors, color consistency can be a mixed bag but it's generally good. The food photos below look dull but they still have enough detail that the color issue can just be edited after the fact.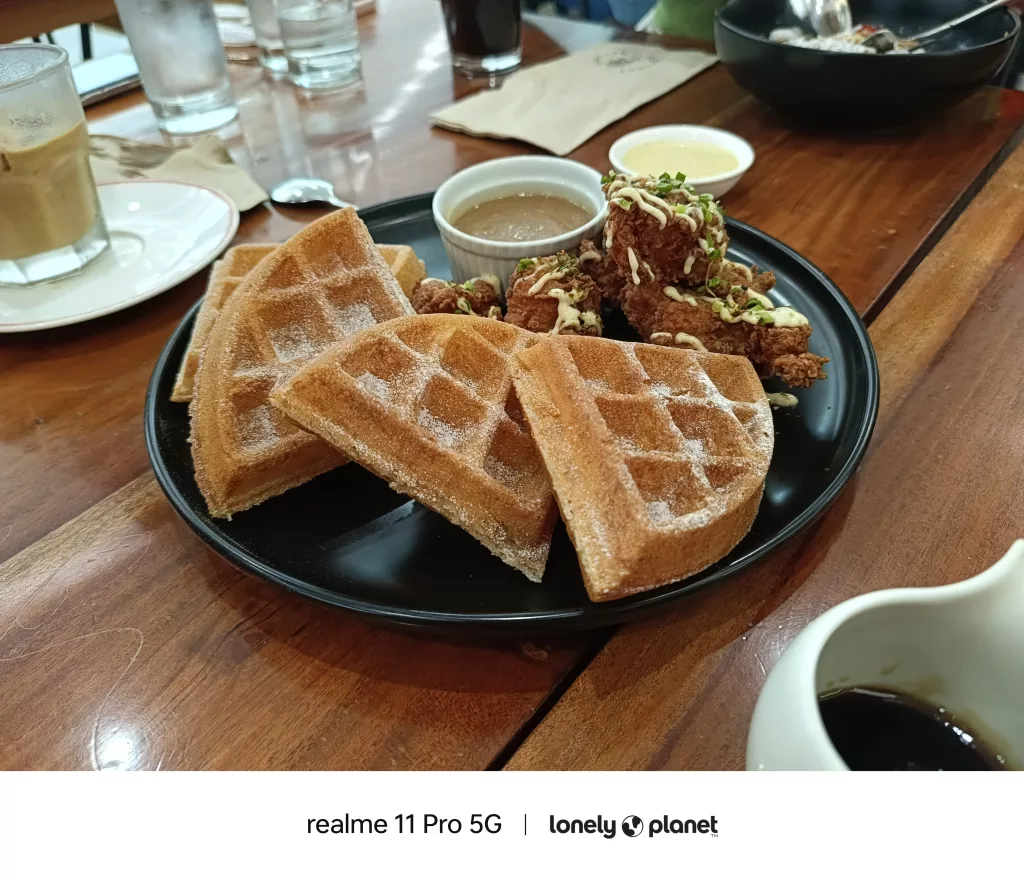 My absolute favorite shot during the whole review process was this photo of the dog of my friend Patty Villegas (The Lifestyle Wanderer)! I used Portrait mode for this shot and the bokeh effect really worked here.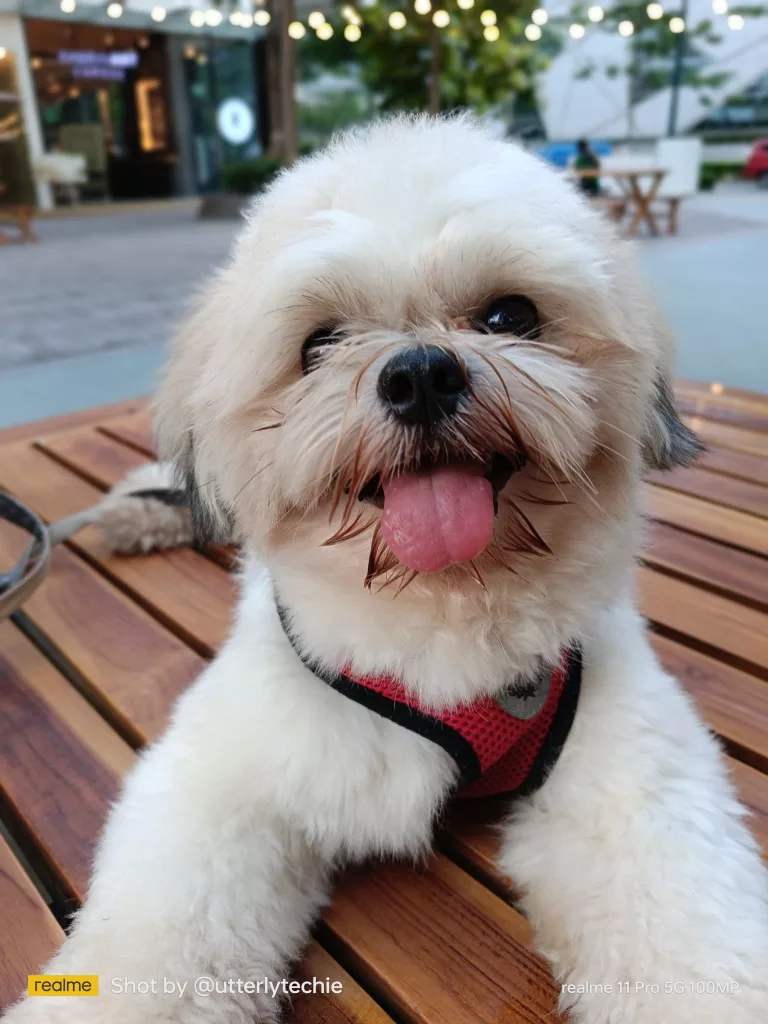 Low Light Photos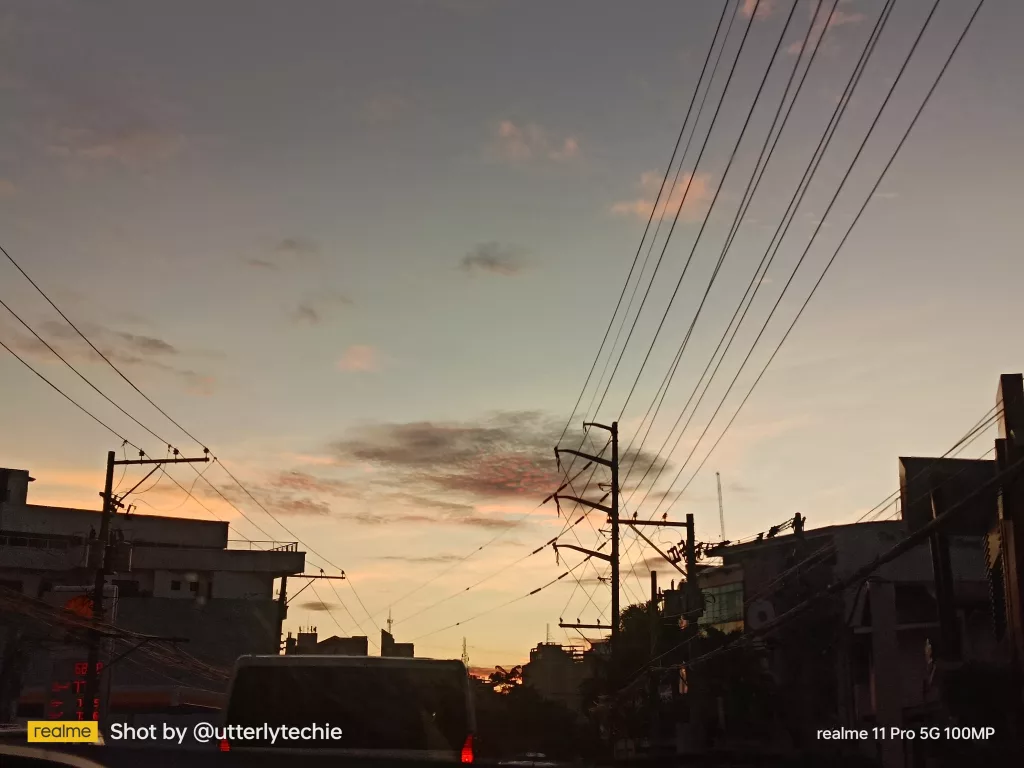 Another thing that surprised me is how the image processing also working well in low light situations. The 100MP main camera does tend to get soft, but it doesn't hinder my enjoyment of the photos I get. Even using 2x zoom works in low light, which I can't really say for a lot of phones.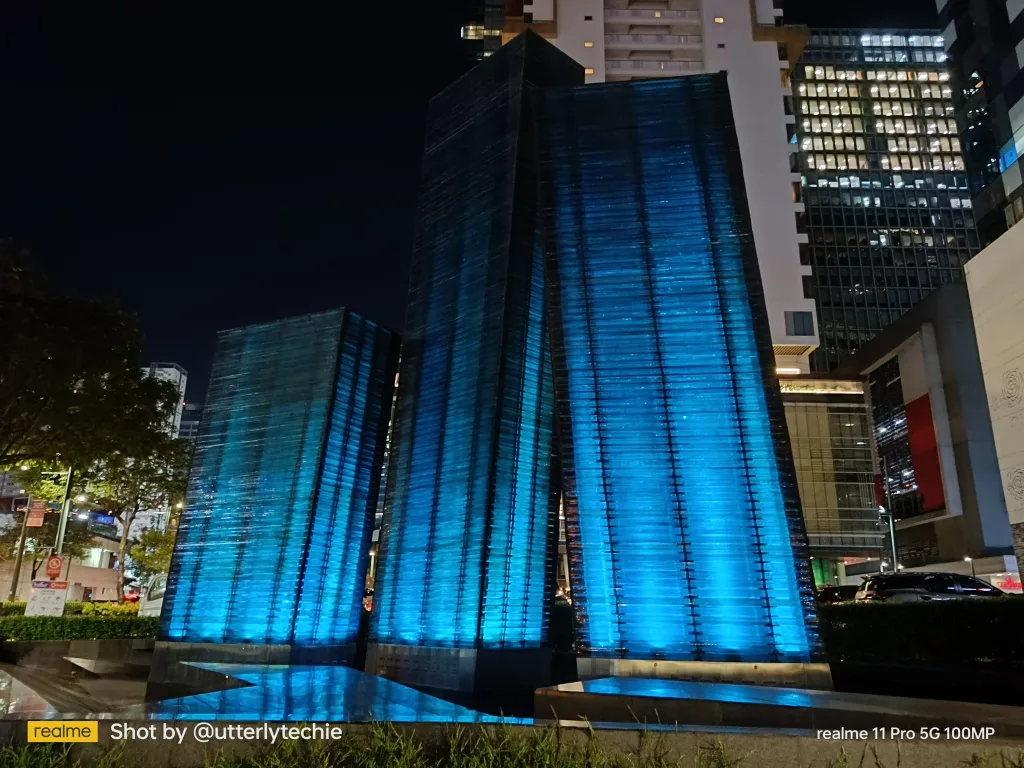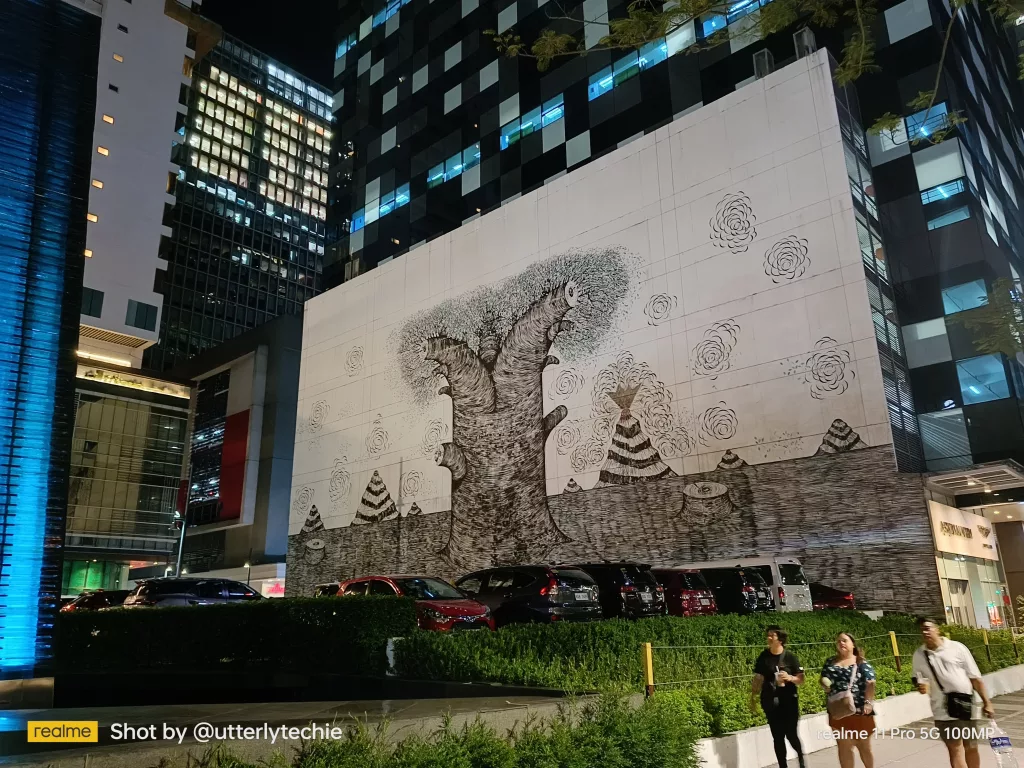 Faces are always a staple when it comes to photos from realme phones and they are handled very well with ones coming out of the realme 11 Pro 5G.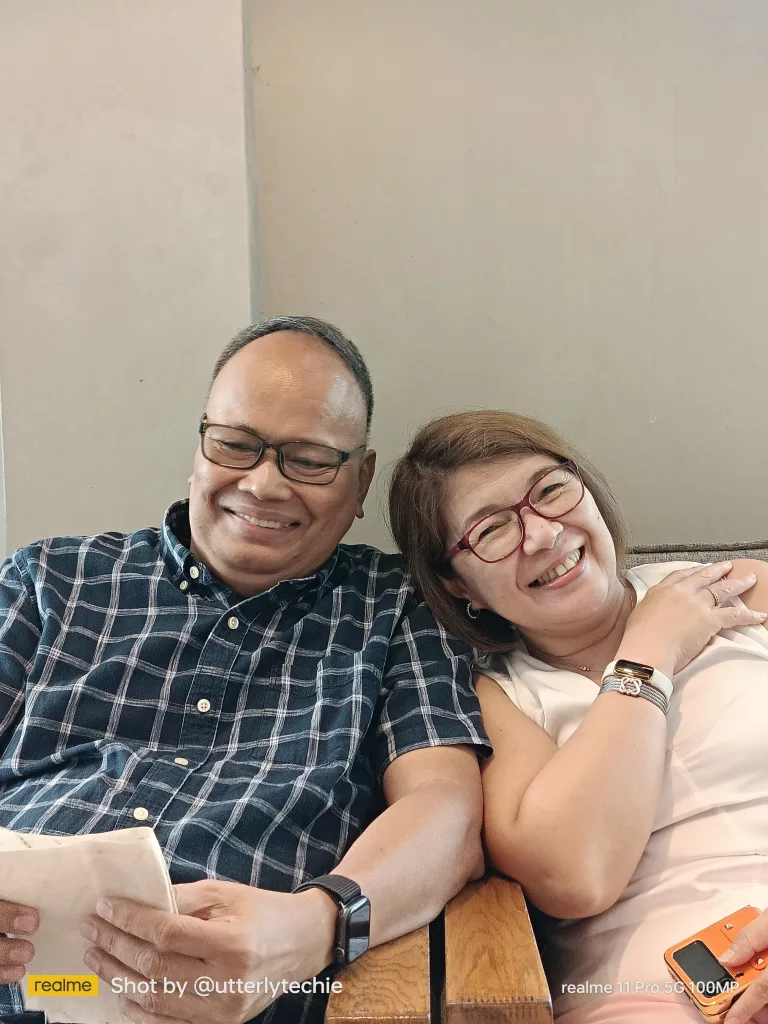 Front Camera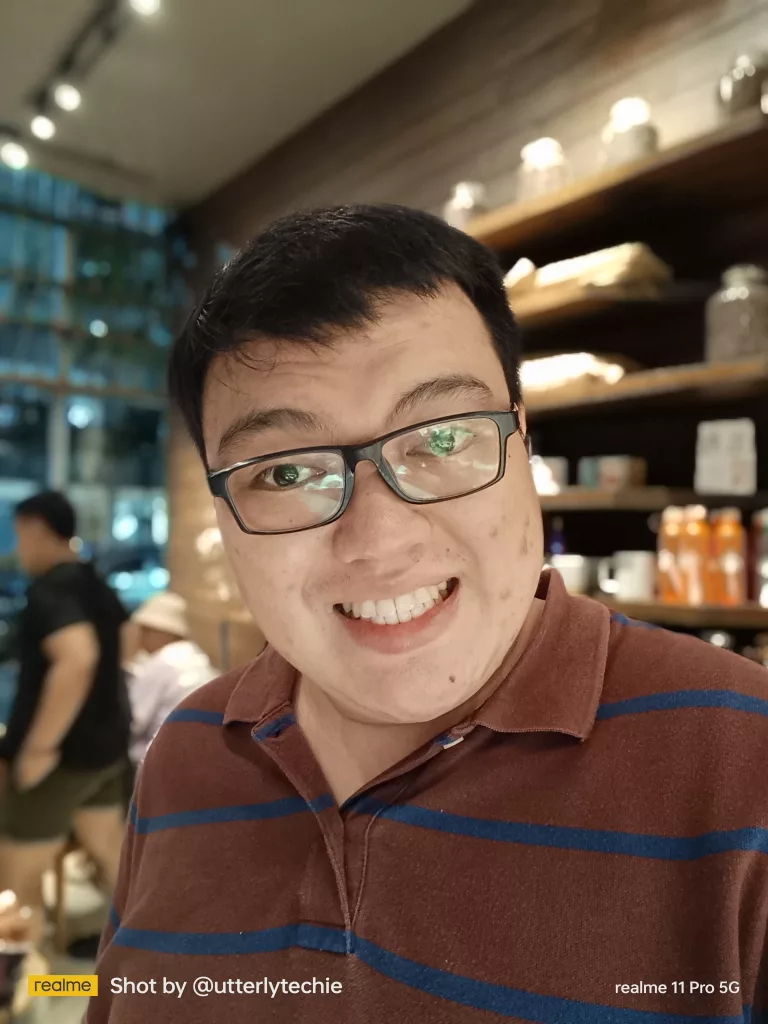 I wasn't sure what to expect since realme used a 16MP front camera on the realme 11 Pro 5G. (The 11 Pro+ gets a shiny 32MP front camera.) Like I mentioned with the faces, realme has always done a good job in the selfie department and that did not change here.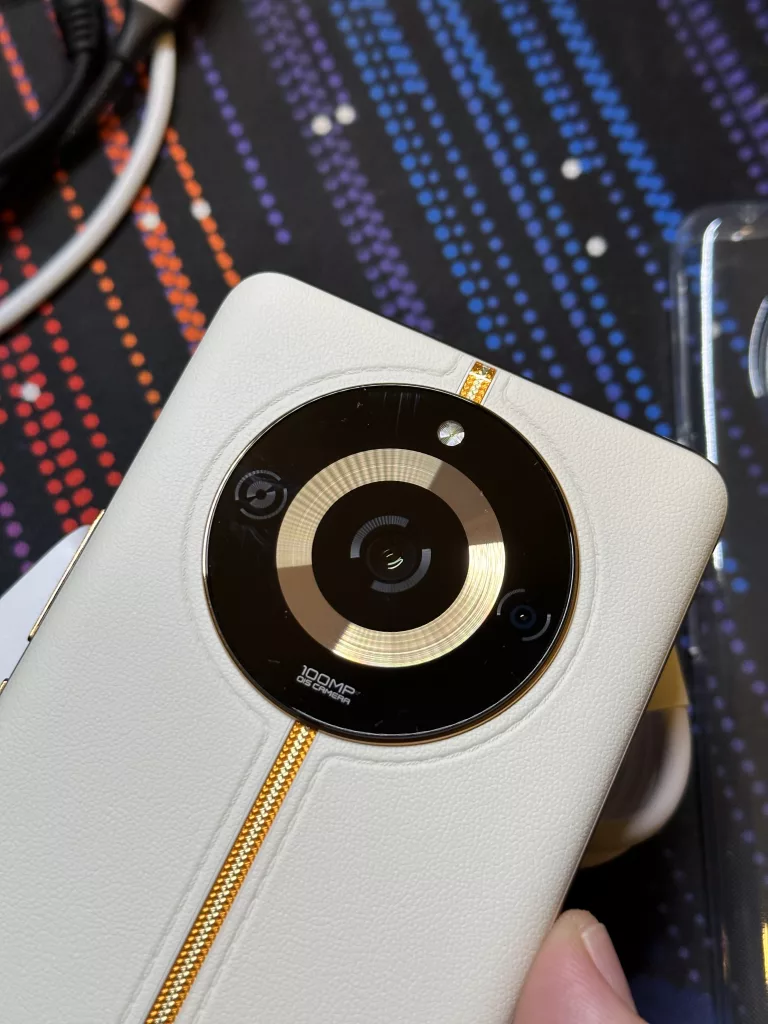 Cameras have been the main staple of the Number Series going as far as the realme 3 back in 2019. While that has not changed even to today, it's surprising how different the approach is now yet still having the same spirit that the brand carried five years ago. While we still have to deal with the dreaded useless 2MP camera, I'm glad that realme took advantage of the 100MP main and 16MP front cameras and complemented them with its image processing. It's really a big upgrade for me.
Should You Buy the realme 11 Pro 5G?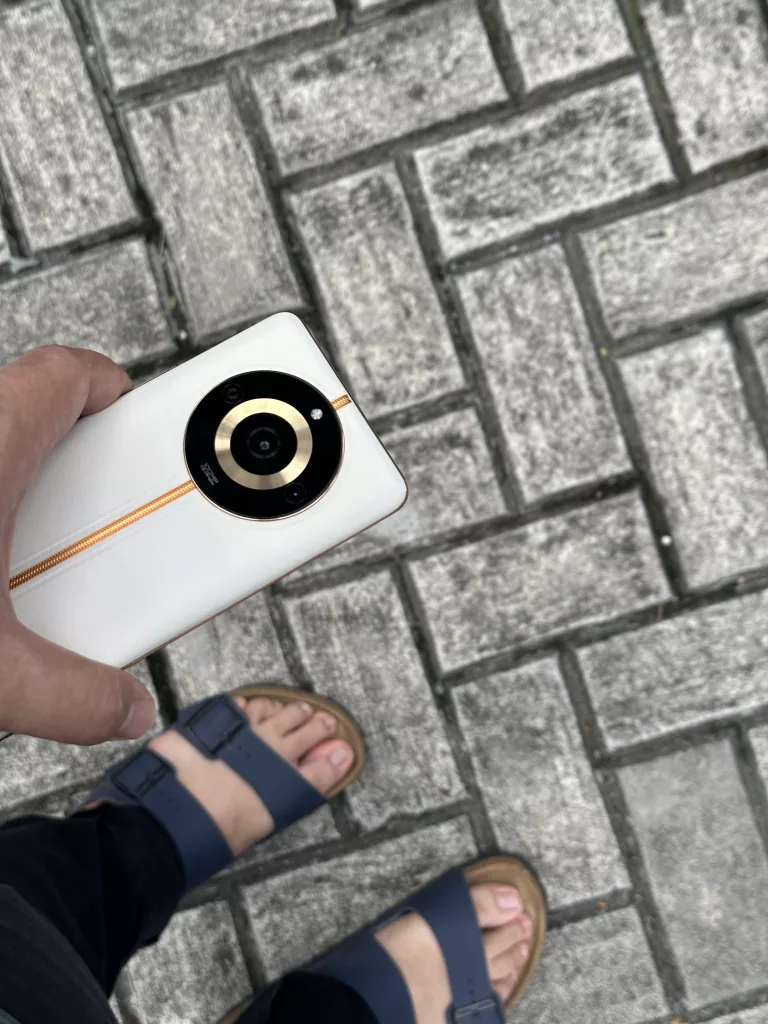 If you read the whole review (or skimmed through it or even skipped to this part) and thought that the capabilities of this camera matter more to you than anything, then go for the Pro+. It's hard to deny that realme maanged to do more with the 200MP main camera on that phone.
However, there's an undeniable P5,000 gap between the Pro and the Pro+. For P19,999 SRP (or P17,499 if you're an early bird), there's no denying the value you get here. With improvements to almost every aspect of the phone compared to its predecessor, the realme 11 Pro 5G is REALLY a Pro-worthy upgrade. Real standouts to me are its display, cameras, and battery experience.
Pros
Its Premium Vegan Leather design truly stands out in the midrange segment
A big display upgrade with its 120Hz Curved Vision Display
The MediaTek Dimensity 7050 processor is a significant step-up over the Snapdragon 695
Having 8GB of RAM and 256GB of storage is a good upgrade
Dual speakers are good for its price
5000 mAh battery + 67W SUPERVOOC charging is such a good combo
Surprisingly good 100MP main camera and 16MP front camera

Cons
Getting stains would make you use the included case, which defeats the purpose of its premium design
A weird lack of HDR support in Netflix
Slight hiccups with user experience, but could just be lack of optimizations
realme UI's abundance of bloatware
The forever useless 2MP camera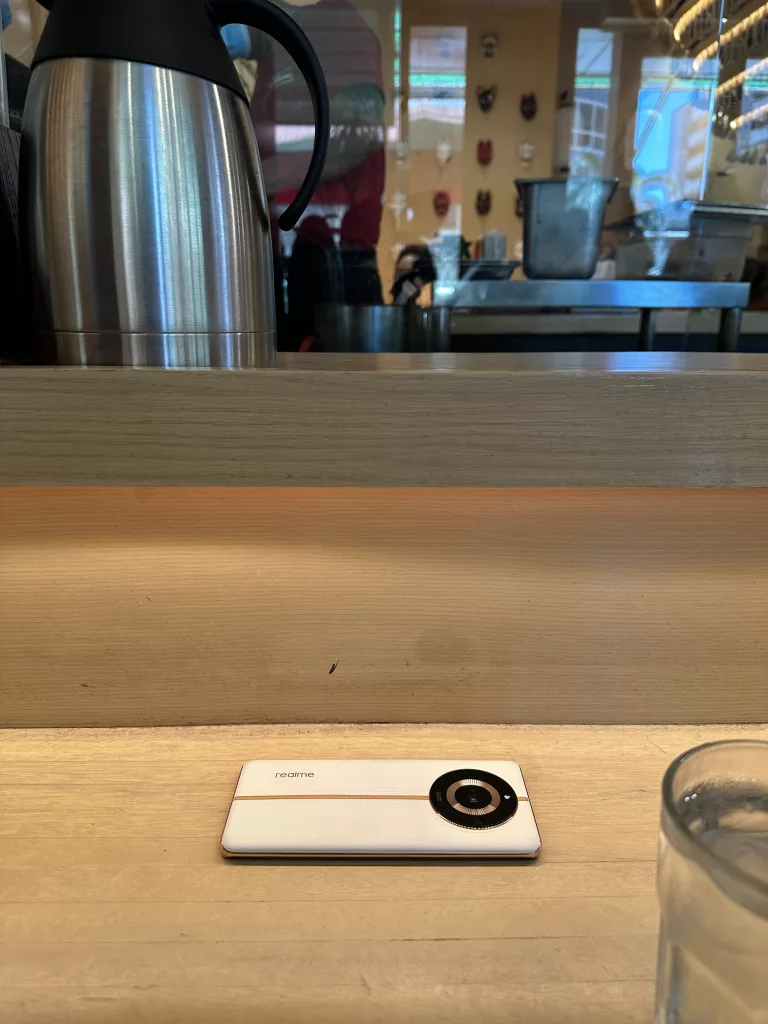 The realme 11 Pro 5G retails for P19,999 with 8GB of RAM and 256GB of storage. It is available in three colors: Sunrise Beige, Oasis Green, and Astral Black. (Only the Sunrise Beige and Oasis Green carry the Premium Vegan Leather Design.)
You can avail of the P2,500 discount on this phone when you buy from either the realme TikTok Shop or realme e-Store from August 24 to 25 and from realme's Official Shopee store from August 27 to 28. All online orders get a FREE 6-month realme Care Benefit.