Remember when I said that I would do this review a week after my first impressions? That didn't happen at all! (Haha.) Whenever a phone becomes my daily driver, I generally take longer to review it. I tend to forget that I'm actually reviewing the phone in that state, to be honest. The last time this happened was with the realme GT Master Edition. My enjoyment of that phone was really high but it still had some flaws, especially in the camera department. Good thing realme Philippines brought the realme GT NEO 3 to the country this year. At P29,999 (or on sale for P25,999 if you find it on Lazada), is the first official GT NEO phone worth its high price tag? Find out in my realme GT NEO 3 review.
Disclaimer: I purchased this realme GT NEO 3 through the realme Flagship Store in Lazada and it arrived on August 4, 2022. As mentioned in my first impressions, I took my time with this phone. By the time I post this review, I'll have had the GT NEO 3 for more than 2 months.
Design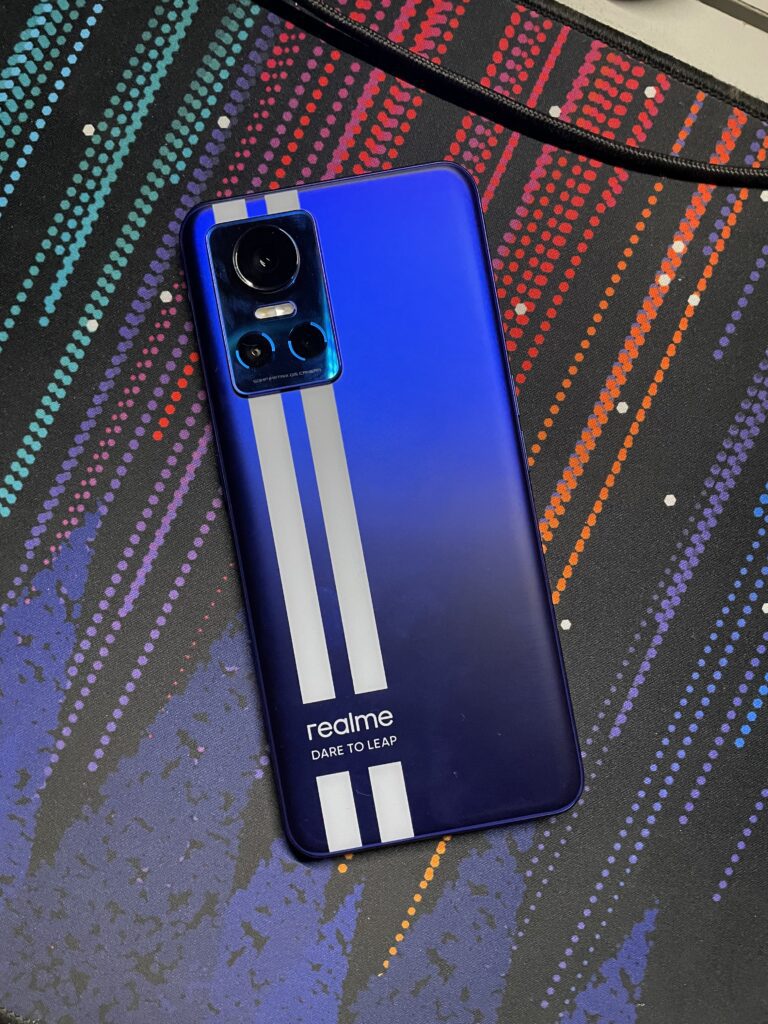 For a phone with a big display, the GT NEO 3's design makes it feel smaller than it is. The hand feel is really nice, though the matte finish on the back can be really slippery. I even dropped this more than a handful of times already! If you're really clumsy, I recommend you use the included case.
Despite its glass back, the frame itself is plastic. I don't really have too much of a qualm there since Wi-Fi and cellular performance are really good. The buttons are really clicky and I like the slightly different texture on the power button. This phone sadly doesn't have a headphone jack anymore which could be a bummer for those who owned the realme GT Master Edition. That isn't a big deal for me these days, but finding an upper midrange to ultra flagship phone with one is becoming rare. (You can go for a gaming phone though.)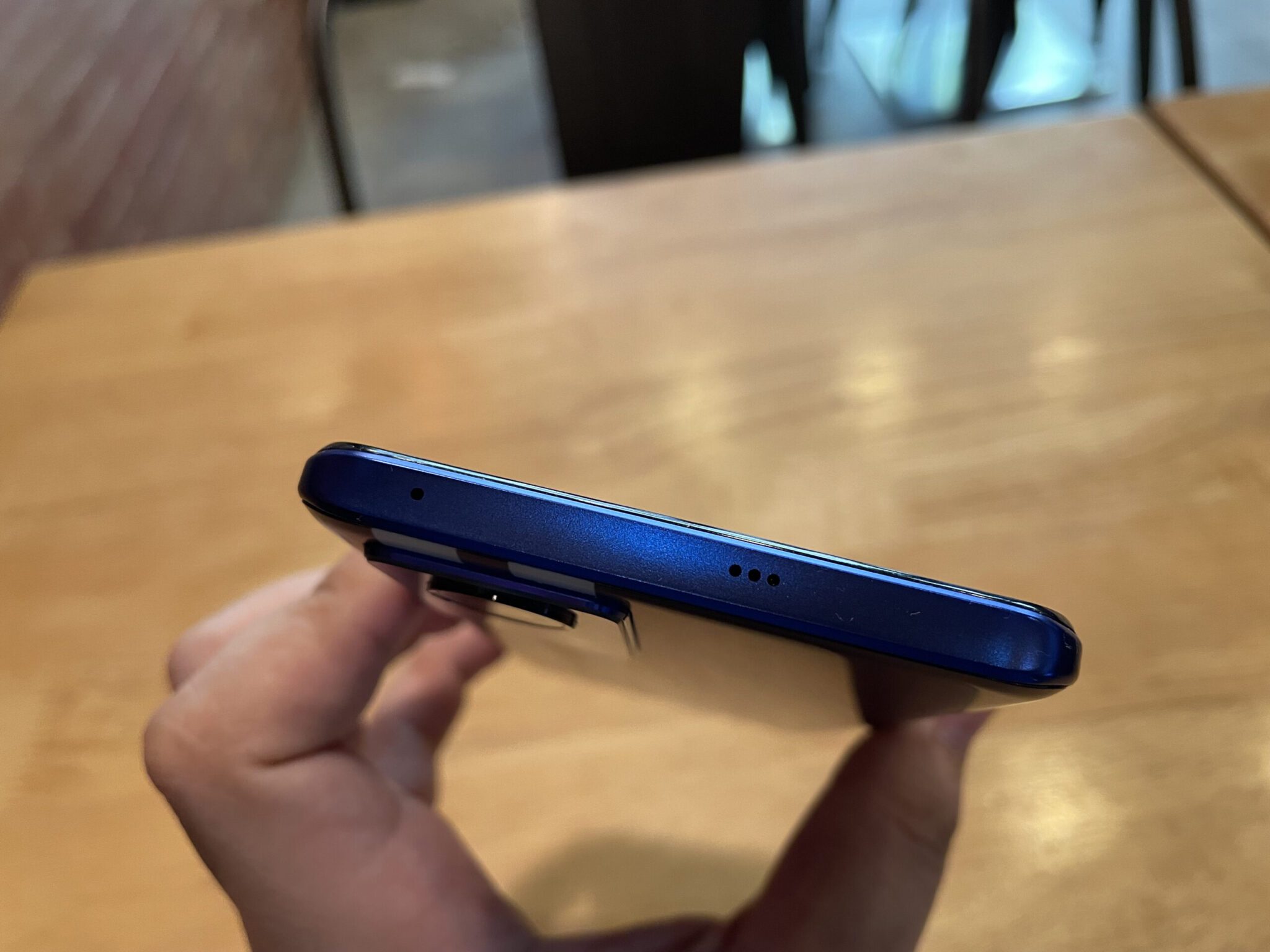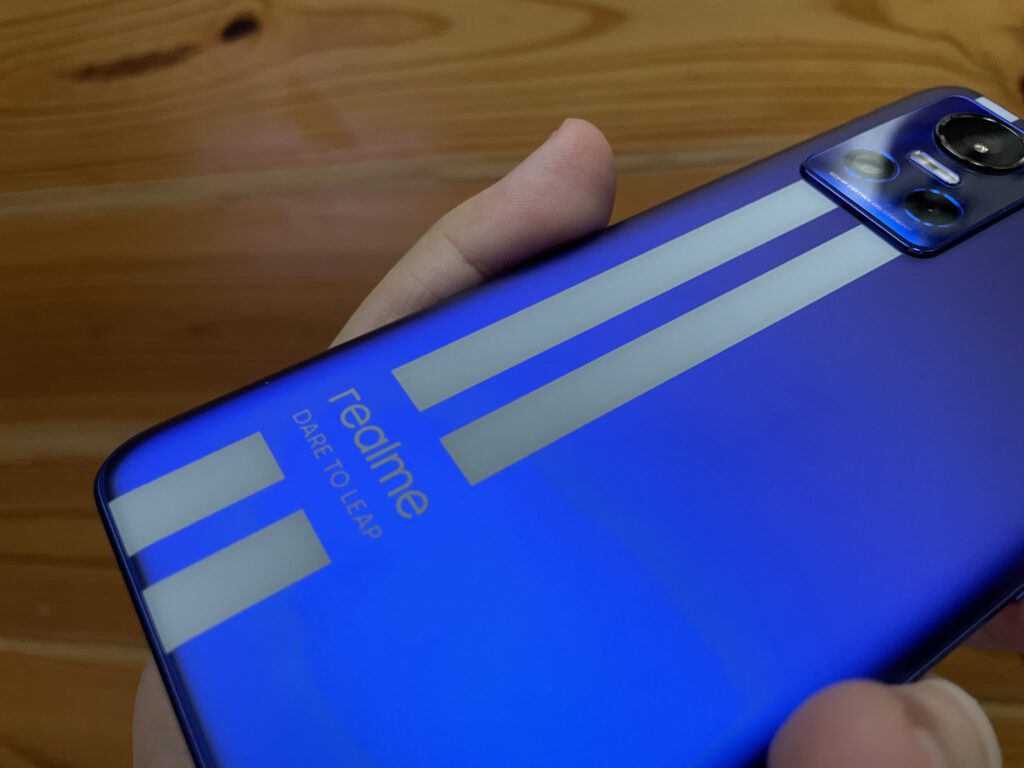 I mentioned in my first impressions that I grew to love this Racing Stripe Design. That only became more true as I spent more time with it. I even got a hold of more blue phones since I got the GT NEO 3 and this is definitely one of my favorite shades of blue. It sometimes gets too flashy for me, but that's probably a personal preference thing at this point.
All in all, I dig this design. Even if it has a familiar formula at its base, the nice touches realme made here are just so lovely.
Display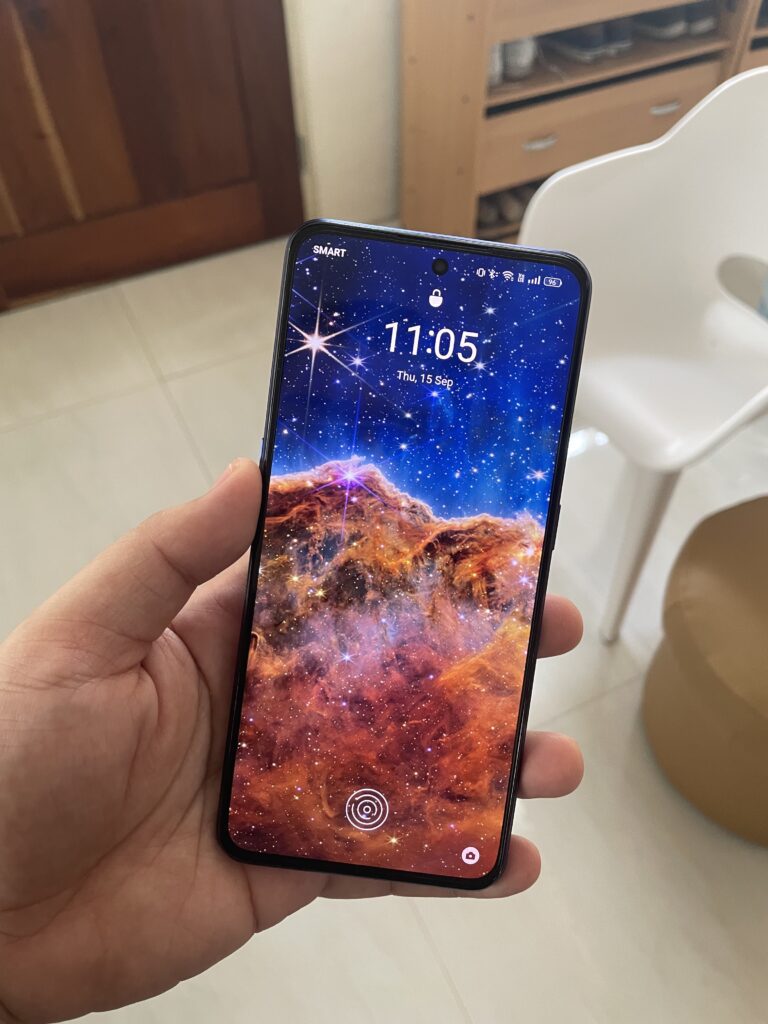 One of my favorites of the realme GT NEO 3 is what realme calls the 120Hz Reality Display. I pretty much don't care what marketing term realme comes up with because this display is one of the best I've used! This 6.7-inch FHD+ AMOLED display comes with a 120Hz refresh rate, HDR10+ support, and up to 1 billion colors. Enabling all this amazing tech is a dedicated display processor that helps render frames on the screen making the phone more power efficient. Behind this display is an optical fingerprint sensor that works really well most of the time.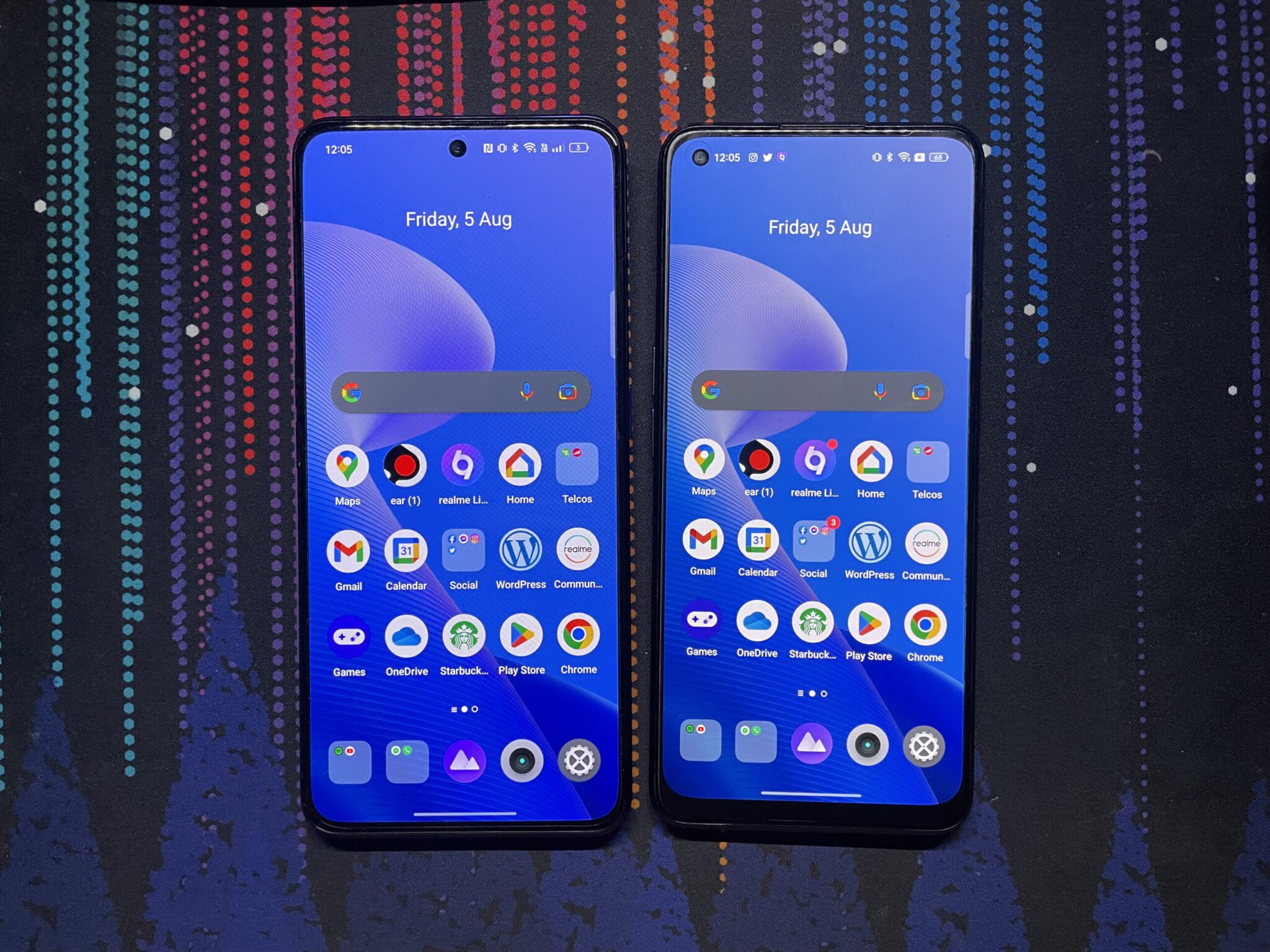 Probably one of my favorite things about the GT NEO 3's display is how small the bezels are. It may seem like a small thing, but a lot of phones with notches or hole punch displays have big bottom bezels. (They're also known as chins.) On this display, the bezels are small and uniform throughout the whole screen. This adds to how immersive the content will be.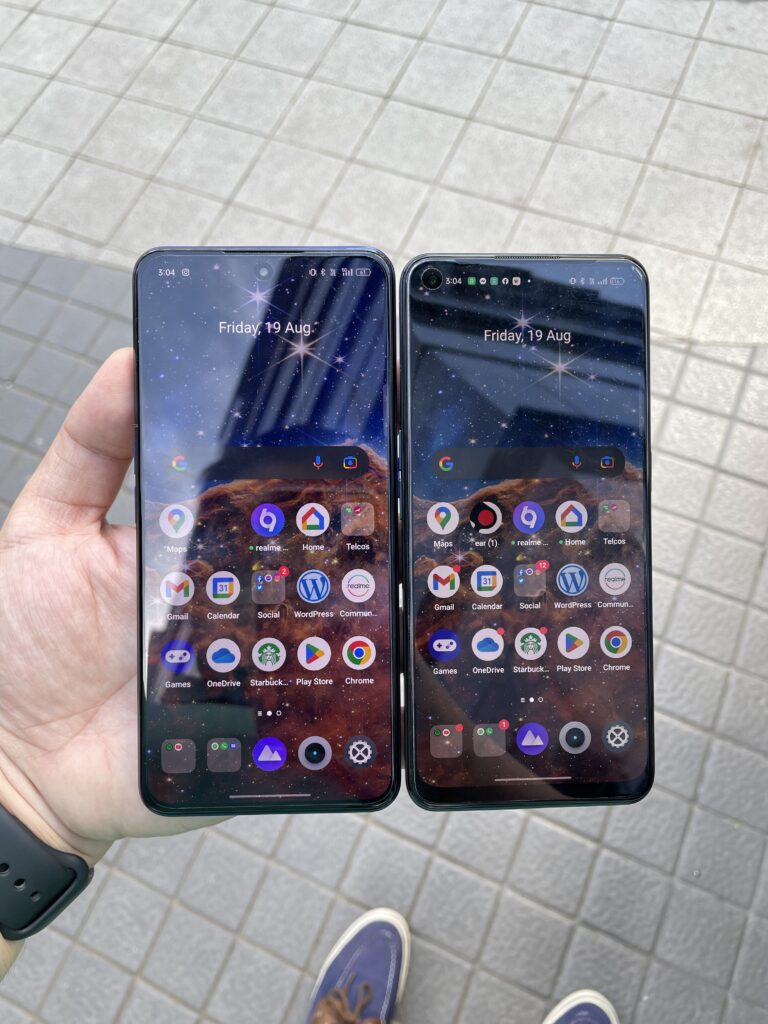 Sorry if I'm continuing to show pictures comparing this phone to the 9 Pro+ in my GT NEO 3 review here. It just helps illustrate features that are simply better, like how bright the GT NEO 3's display is! I'm really happy that this display is really bright enough to use outdoors and having access to a billion colors just makes it that much easier. I do prefer the hole punch on the top left though, but the middle one didn't really bother me too much.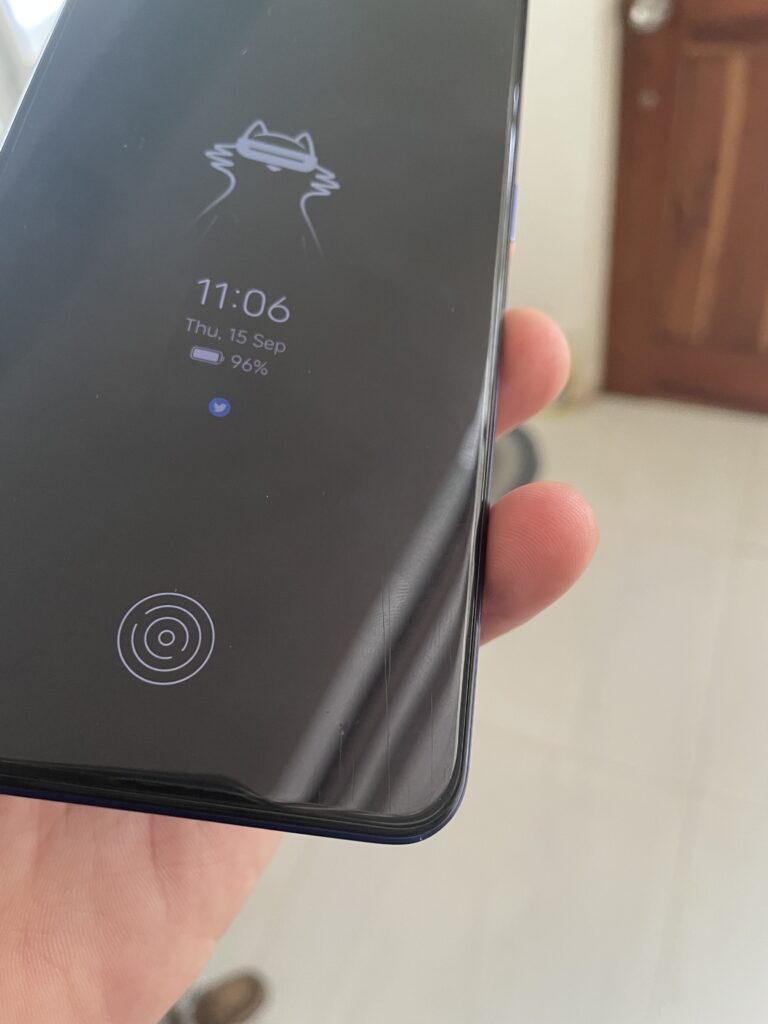 One more thing that I wanna highlight about the GT NEO 3 is its always-on display. Another phone brand got flak for its implementation of this feature and I would honestly have to agree. I generally don't care about this feature a lot but it's more useful as a glanceable thing rather than seeing the wallpaper on the lock screen. I also just wanna point this out to show you the realmeow always-on display which I constantly use on every realme phone that has this feature.
The display on the realme GT NEO 3 isn't the absolute best-of-the-best display on the market, but it might as well be one.
Performance and Software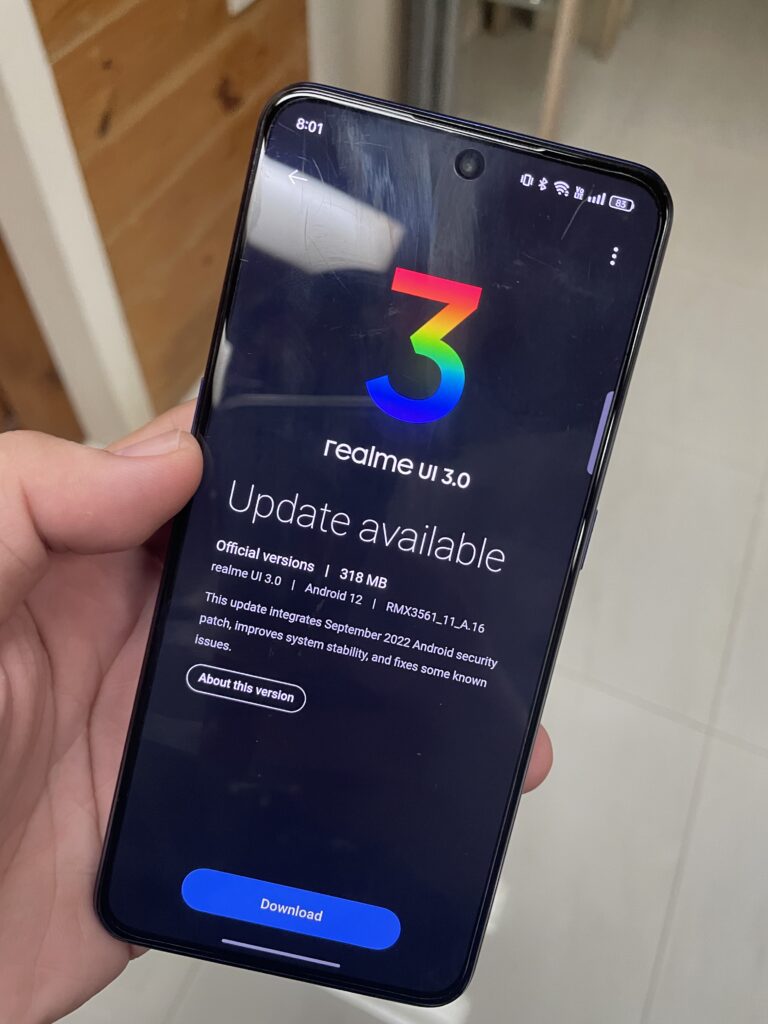 The realme GT NEO 3 runs realme UI 3.0 based on Android 12. I've said this before, but realme UI is one of my favorite Android skins because of its blend of speed and customization options. It may have its roots from its sister brand OPPO, but some of the features I saw on ColorOS 12 (and 13) first popped up in realme UI. This software just makes using the GT NEO 3 one of the smoothest Android phone experiences I've ever had. Note that I've never used an Android flagship day-to-day and I'm starting to doubt whether you actually need to get a flagship. It's just that fast for me!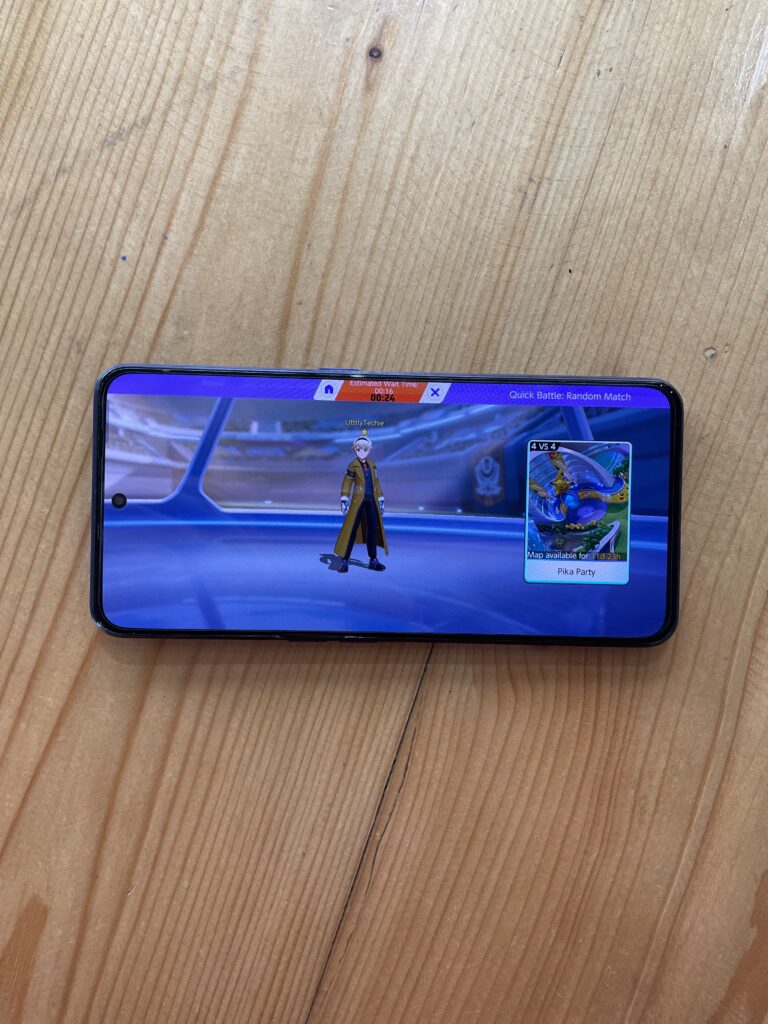 Benchmarks like AnTuTu are becoming less relevant, but I still post them for context with other phones I've tried. This is easily the fastest Android phone I've used. Pokémon UNITE is just a blast on this! It prompted me to try other games on it like Asphalt 9 and Mobile Legends and they really felt smooth here. That's all thanks to the combination of the MediaTek Dimensity 8100 processor, 8GB of LPDDR5 RAM, and 256GB of UFS 3.1 storage. Yes yes, there's no microSD card slot but the 256GB storage is more than enough for most people.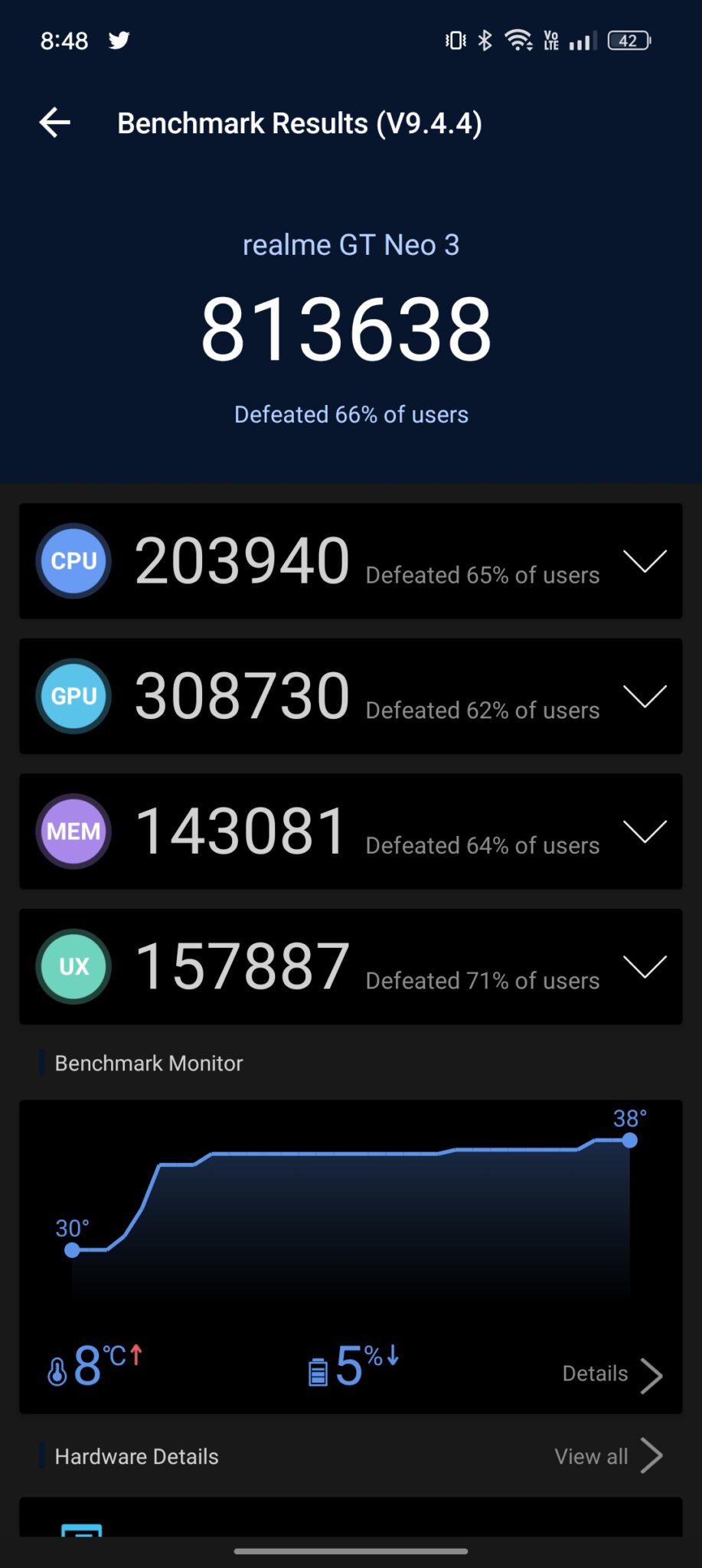 My one complaint with its software is that this phone only has 2 years of software updates and 3 years of security patches. If you're someone who spent around P26,000 to P30,000 for this phone, I think you should get more than that. As someone who's in the software development industry, I know how expensive it can get. I just think that from a consumer standpoint, I should get the assurance of the phone lasting for multiple years. Maybe 3 years is okay? I don't really know how long people generally keep phones these days. Sound off in the comments as to how long you do so.
That's not to say that my experience is bad overall. This phone is actually more than good enough to be my daily driver! I just wish phone makers put more focus on longer support for software updates. (A certain South Korean phone brand just set an example this year.)
Battery Life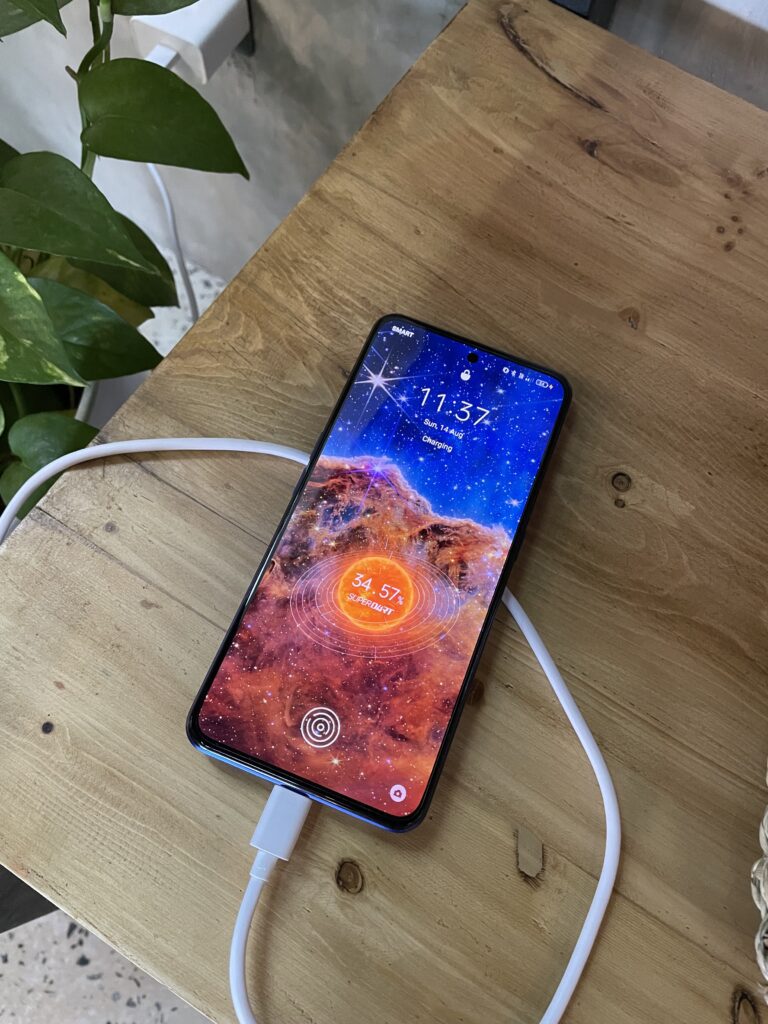 When it comes to Android phones, I have almost reached the point of not caring too much about battery life. During this whole GT NEO 3 review process, not once did I feel that the battery was lacking. It helps that this phone already has a big 5000 mAh battery. What brings this phone over the edge is its 80W SuperDart Charge technology. I generally get this phone from 0 to 100% in around 45 minutes! (There is a 150W version of this phone but that's not officially available.) Since I don't drain the battery to 0, charging this phone generally takes me around 25-30 minutes. Having that flexibility is honestly freeing.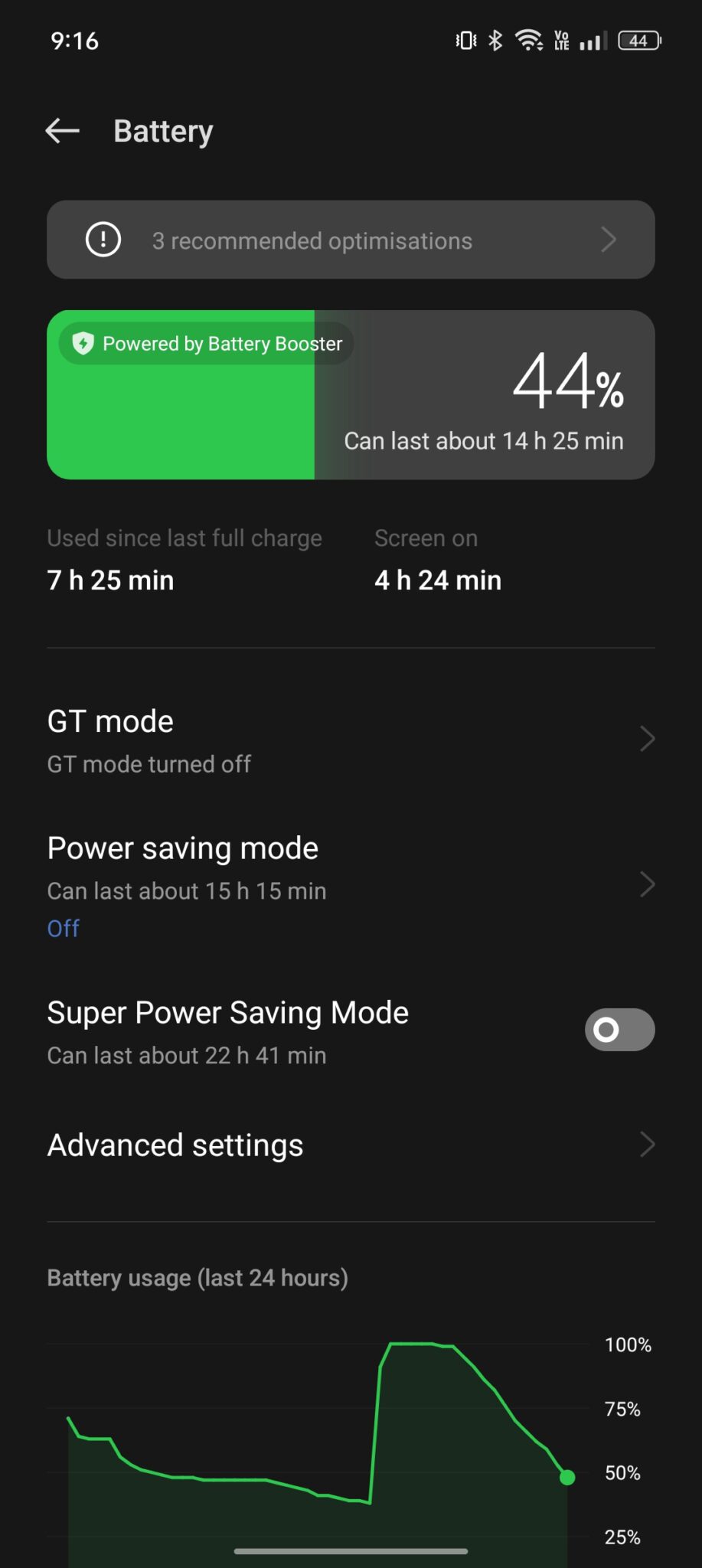 The screenshots you see up there are one of many times when I got through a full day of use. In this case, I basically spent a third of my usage playing Pokémon UNITE and another fifth on YouTube. I got a screen-on time of 4 hours and 24 minutes. That's really good for a phone running an upper-midrange chip with fast memory and storage. Your mileage may vary, but you generally don't have to worry about battery here. I even used this for a full day as a mobile hotspot and still have some battery left to do some social media and YouTube!
Cameras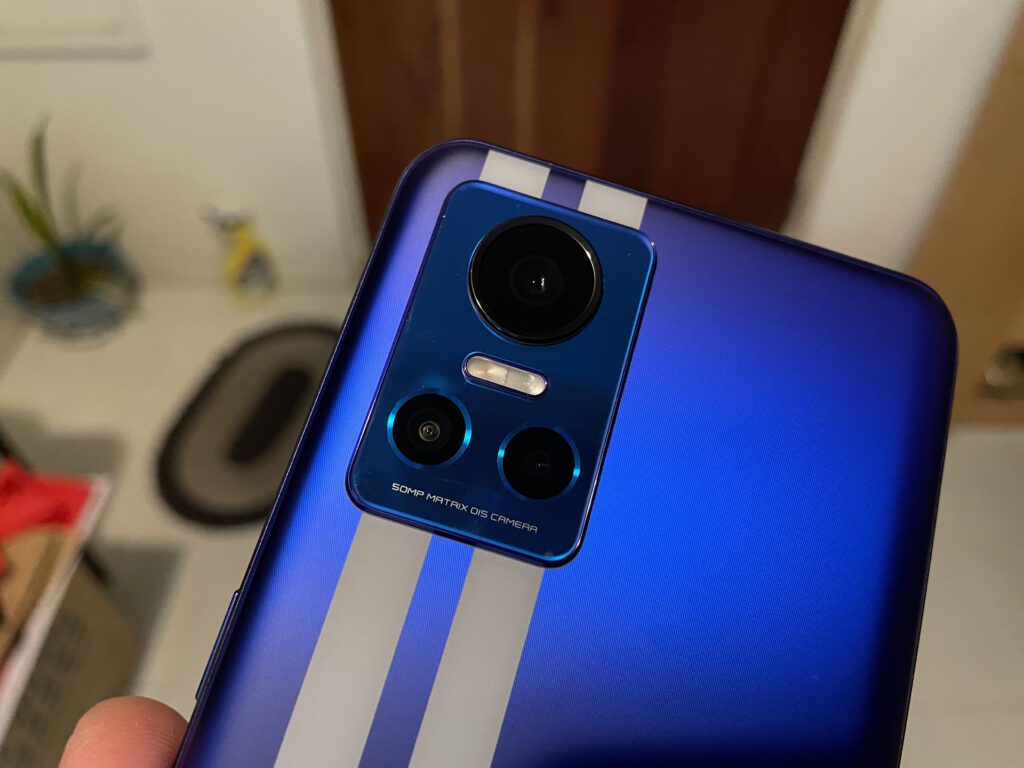 On paper, the realme GT NEO 3's cameras are basically the same as the realme 9 Pro+, the brand's highest-end Number Series phone. The rear cameras consist of a 50MP Sony IMX766 main camera, an 8MP ultrawide camera, and a 2MP macro camera. We also get a 16MP front camera.
Does the quality match up though? Here are some photos so we can find out together.
Click on each photo for a full-resolution version!
What really impressed me is just how good the Sony IMX766 sensor is! Despite not having the same camera feature set as the realme 9 Pro+, I can't say that I miss them that much. Those feel like nice-to-have features for me, and just having a reliable main shooter for most situations is great!
It's even more amazing in shots like the one you see above. The details on the clouds and the setting sun really look pleasing here. It tends to vary in terms of its exposure and contrast though, and the photos below show that. You can always tweak that during focus, so this isn't a big deal for me.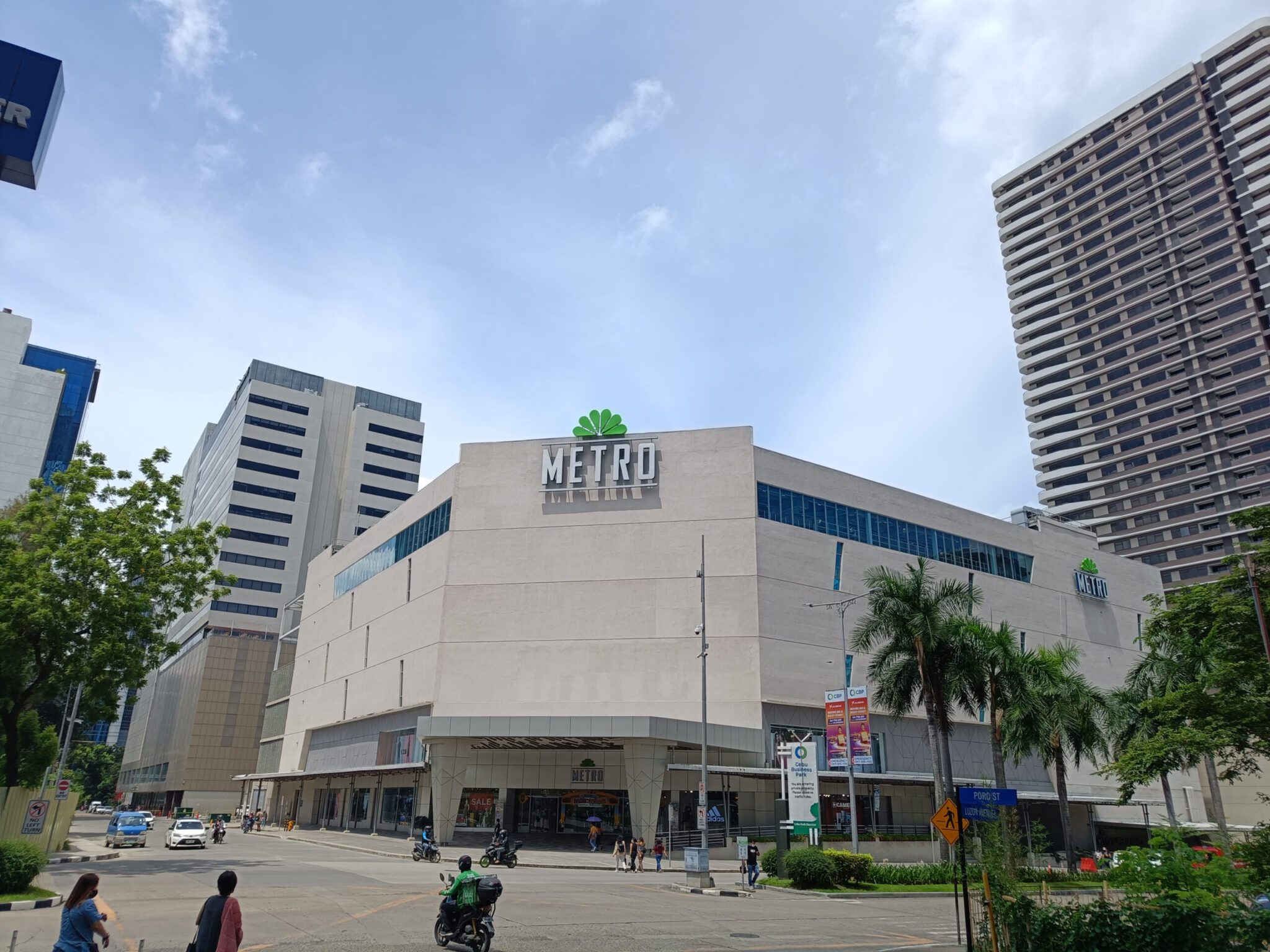 Given the right situation, colors can really pop in some photos. It's actually one aspect of the realme GT NEO 3's camera that I like. That same aspect really matters in indoor shots.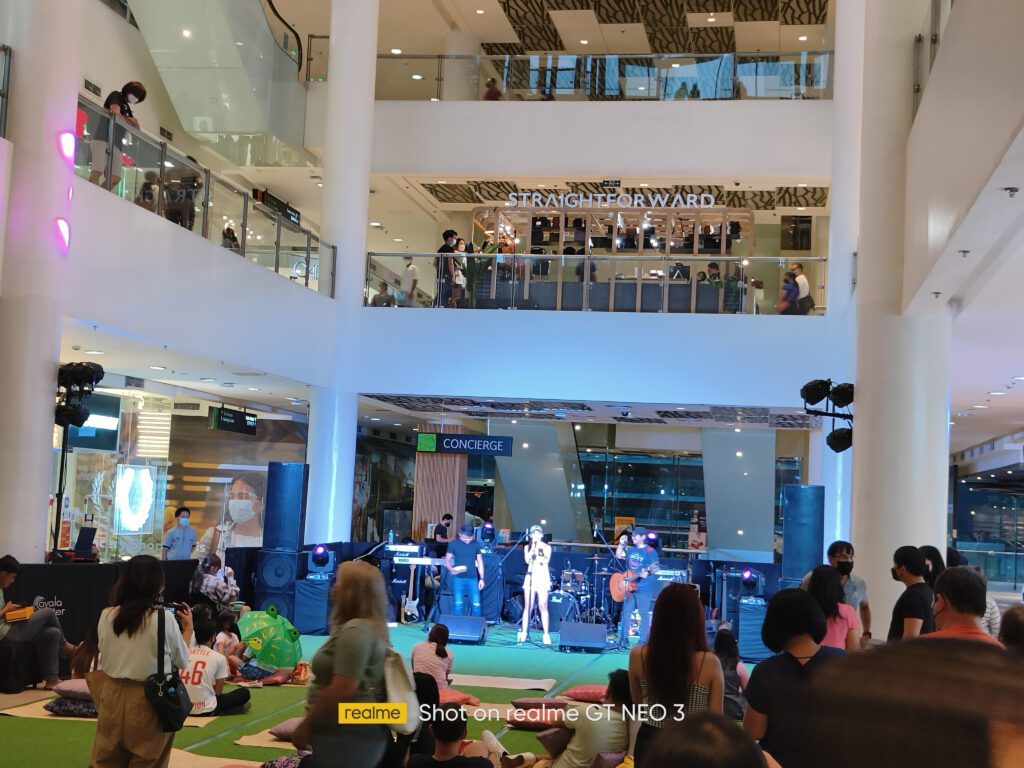 I particularly like the portrait mode on this phone since the cutouts look really clean in the photo of my mom below. An underrated thing about this phone's cameras is how they handle faces. This may probably be due to realme's shared heritage with another phone brand, but I love that realme kept it.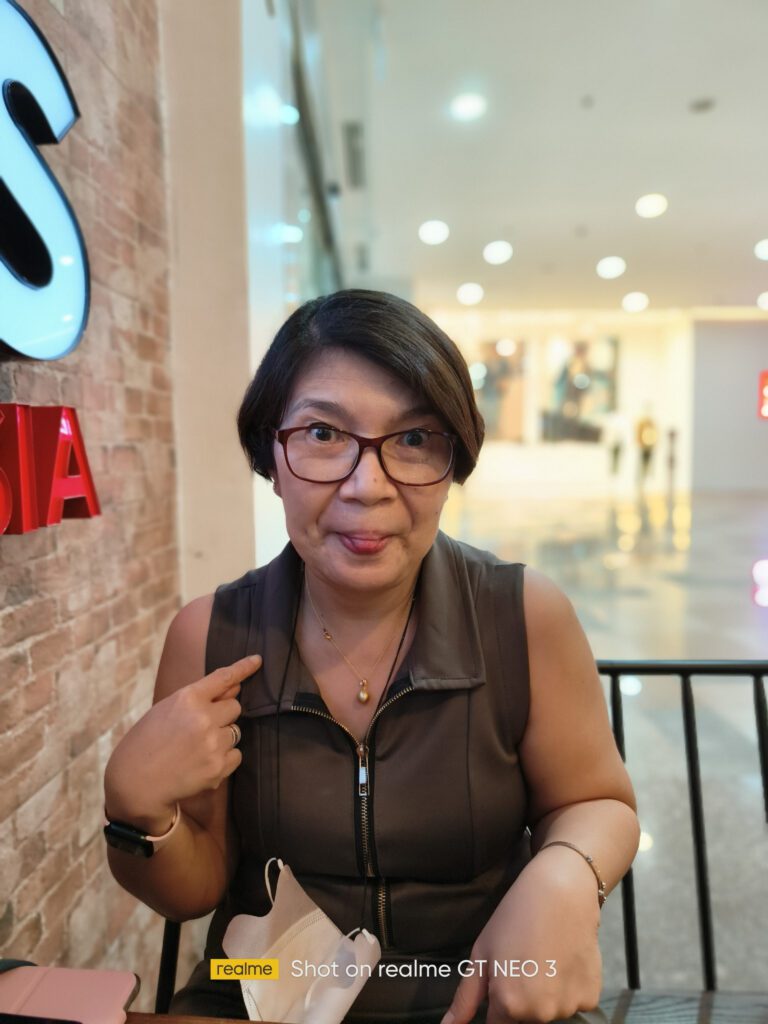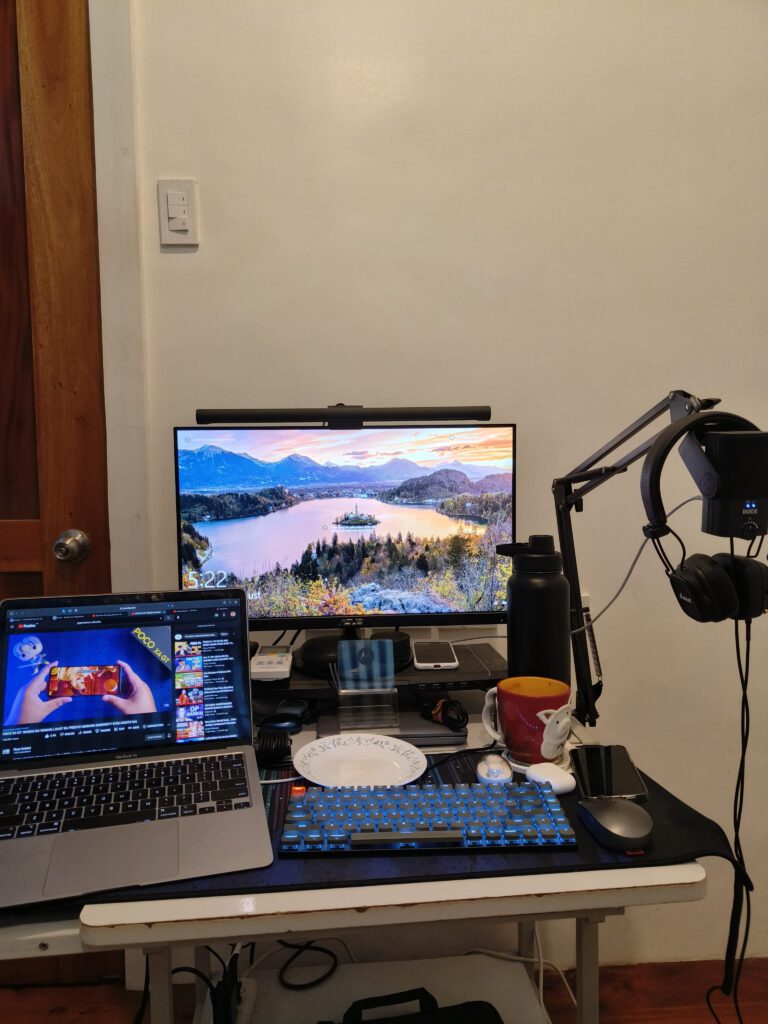 The main reason why the Sony IMX766 sensor has a good reputation is its low-light performance. However, it really helps that realme does a good job when it comes to image processing. The night photos of the GT NEO 3 continue the streak of being impressed with realme phones. It doesn't feel overbearing to me, though it sometimes loses detail especially when zooming in.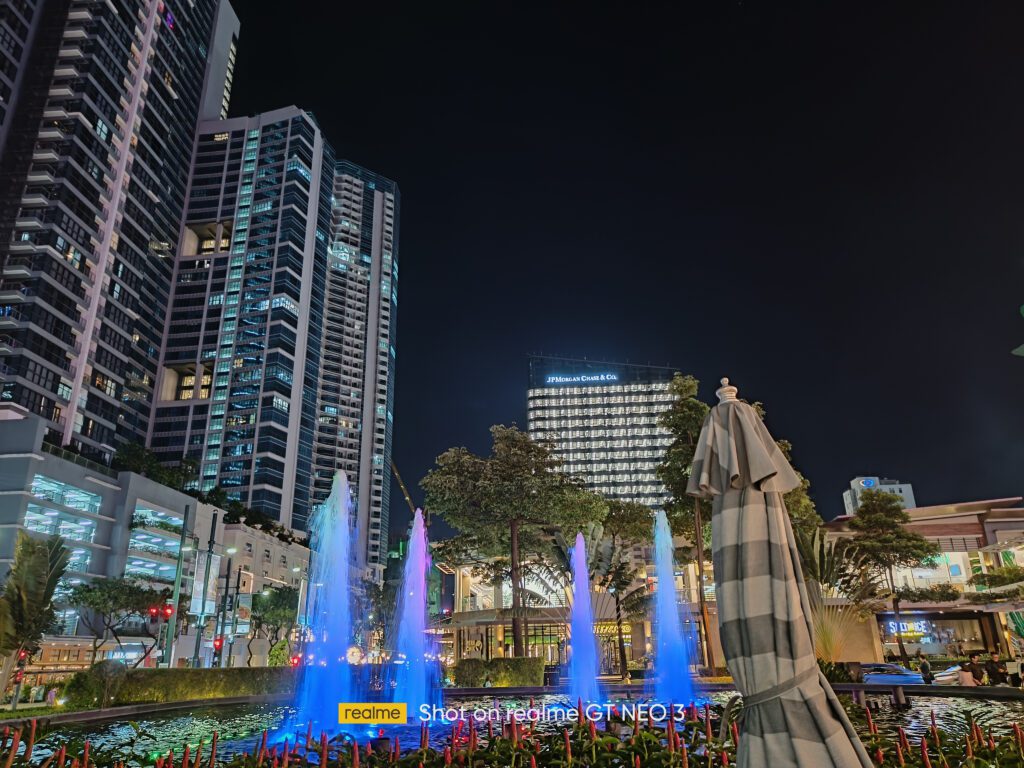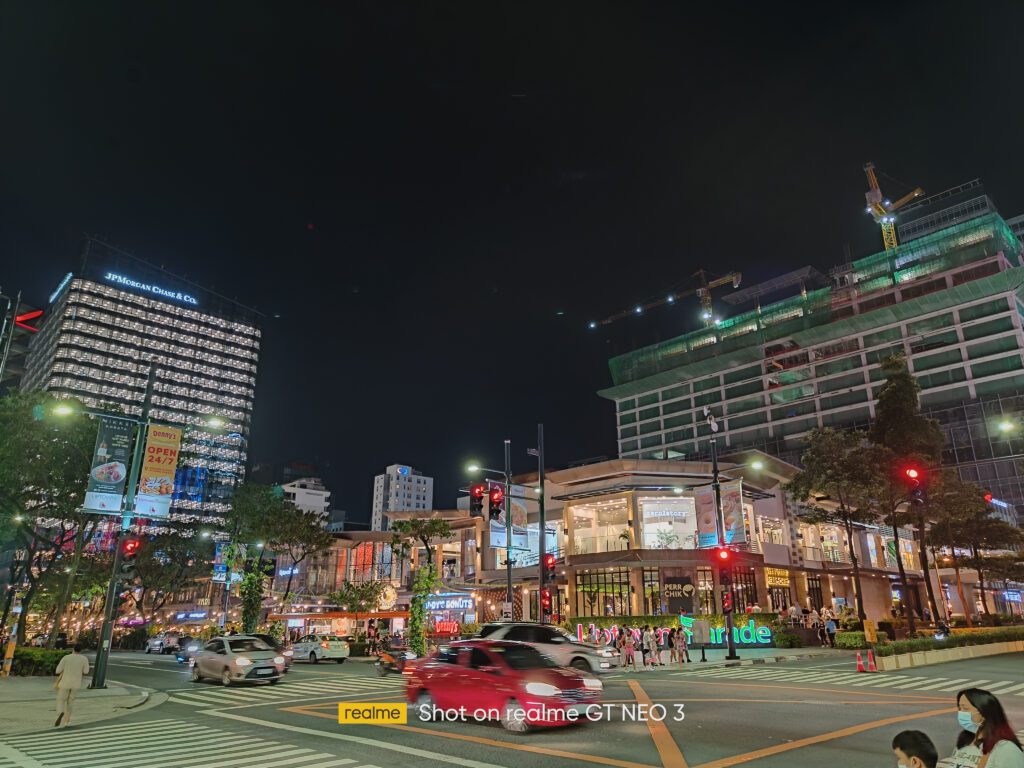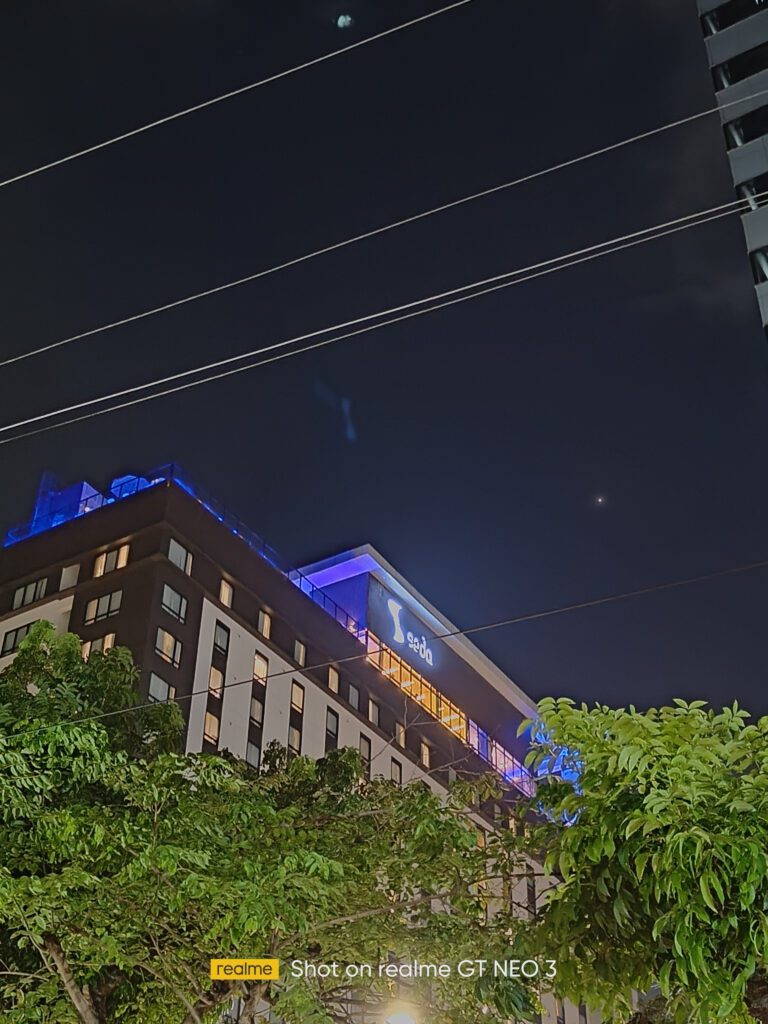 The 8MP ultrawide camera puts out really good photos if you give it enough light. This camera was made for shots like the one below of buildings just being tall or showing off a new coffee shop. It may not match up with the main camera in terms of white balance and exposure, but I love the flexibility it gives in general.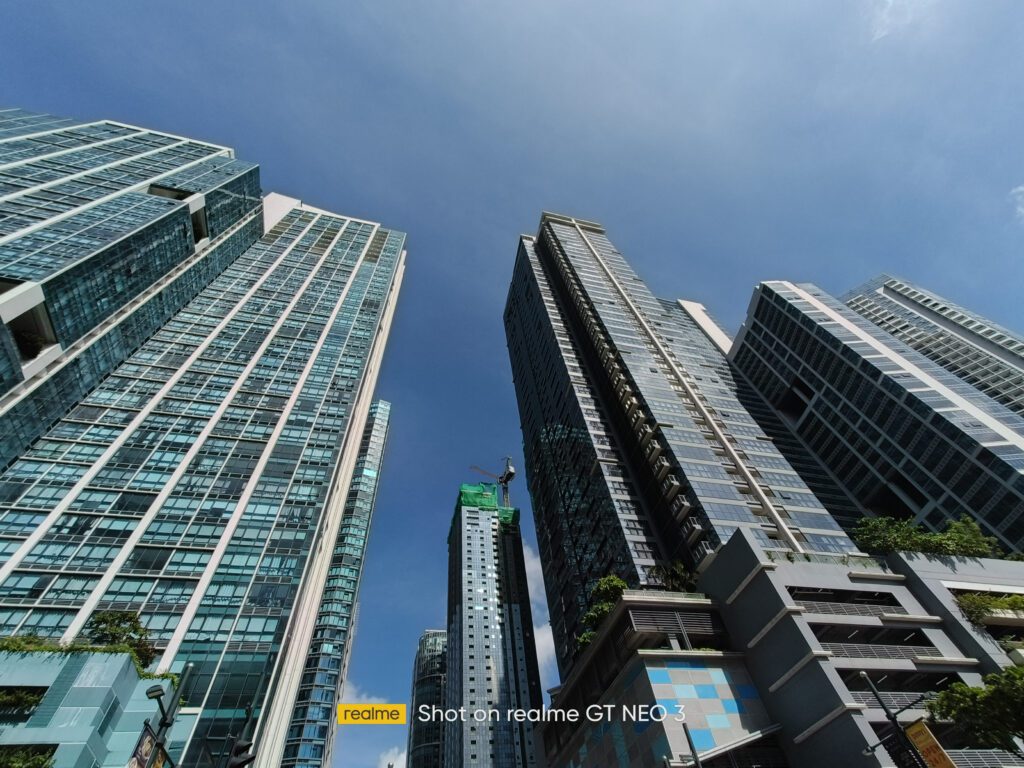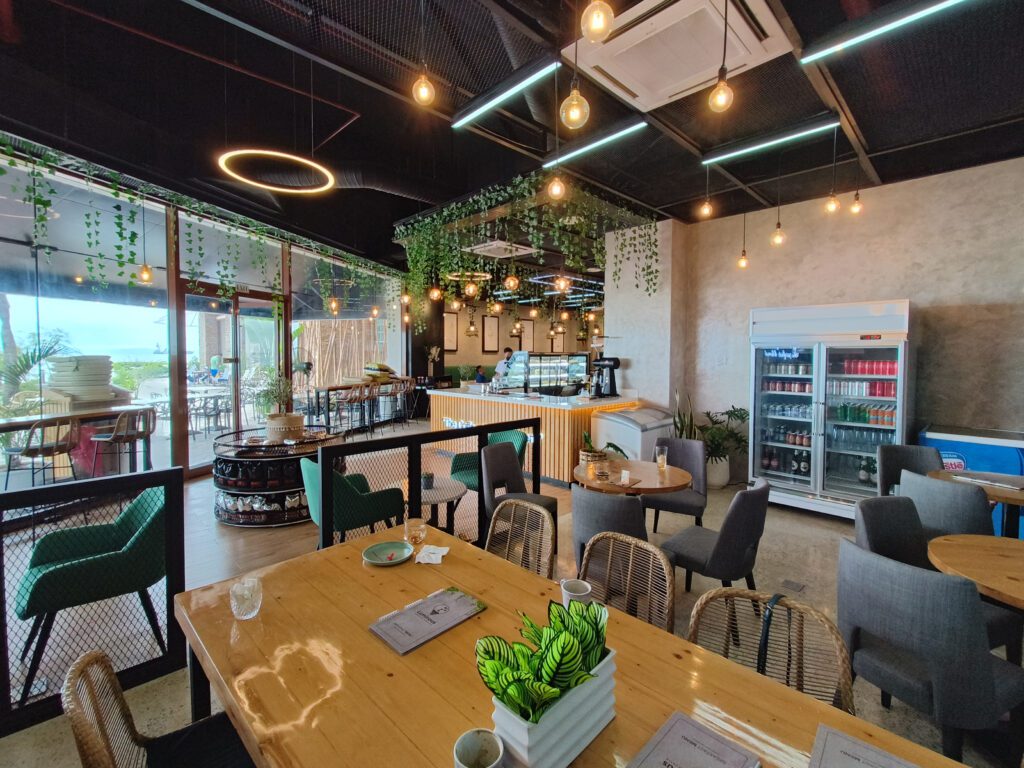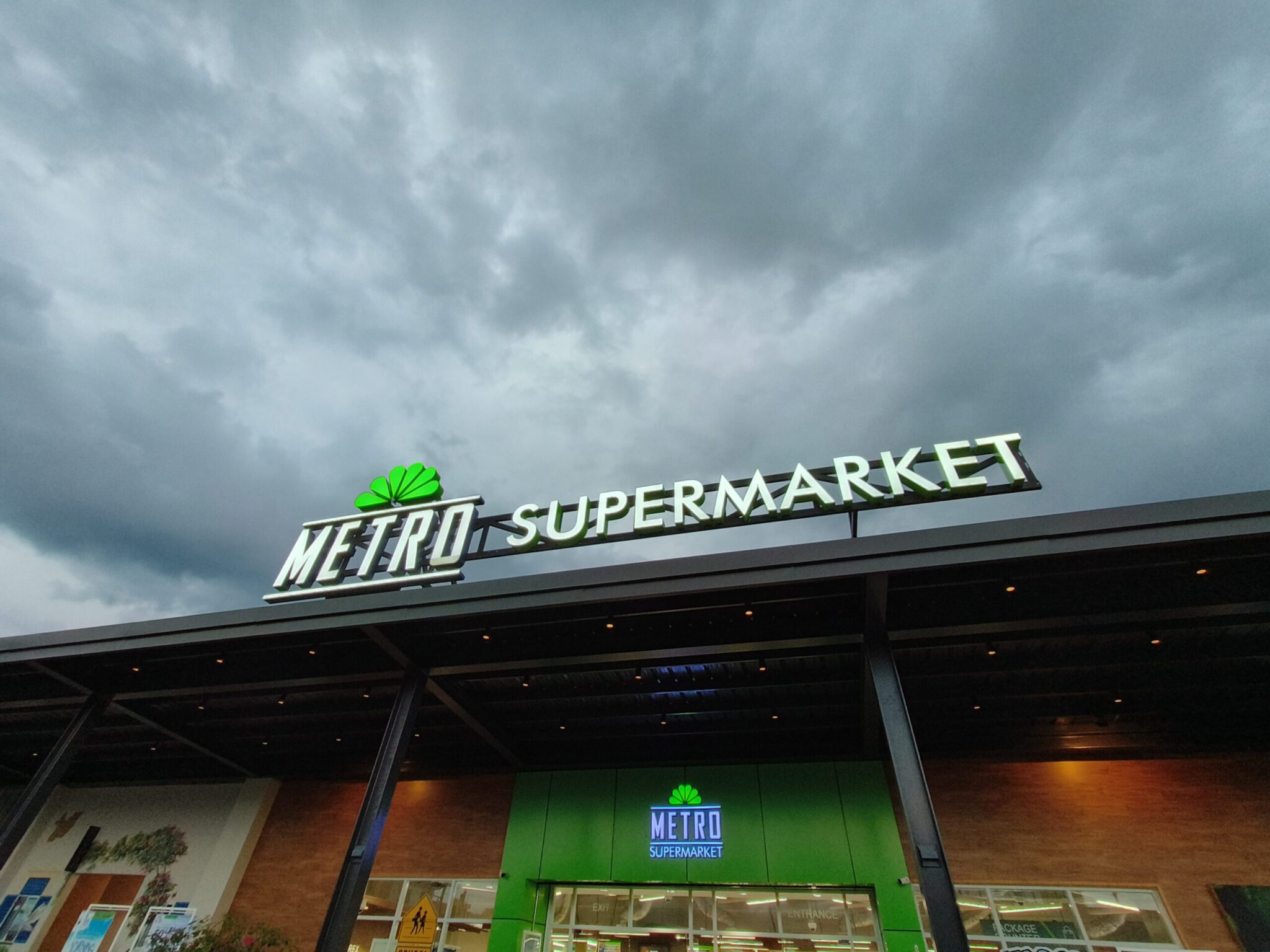 I think phone makers should just STOP IT with these 2MP macro cameras. You don't really use it so much that it requires dedicated space in the phone for it. I would rather just zoom in on the photo taken with the main camera. It basically has so much detail.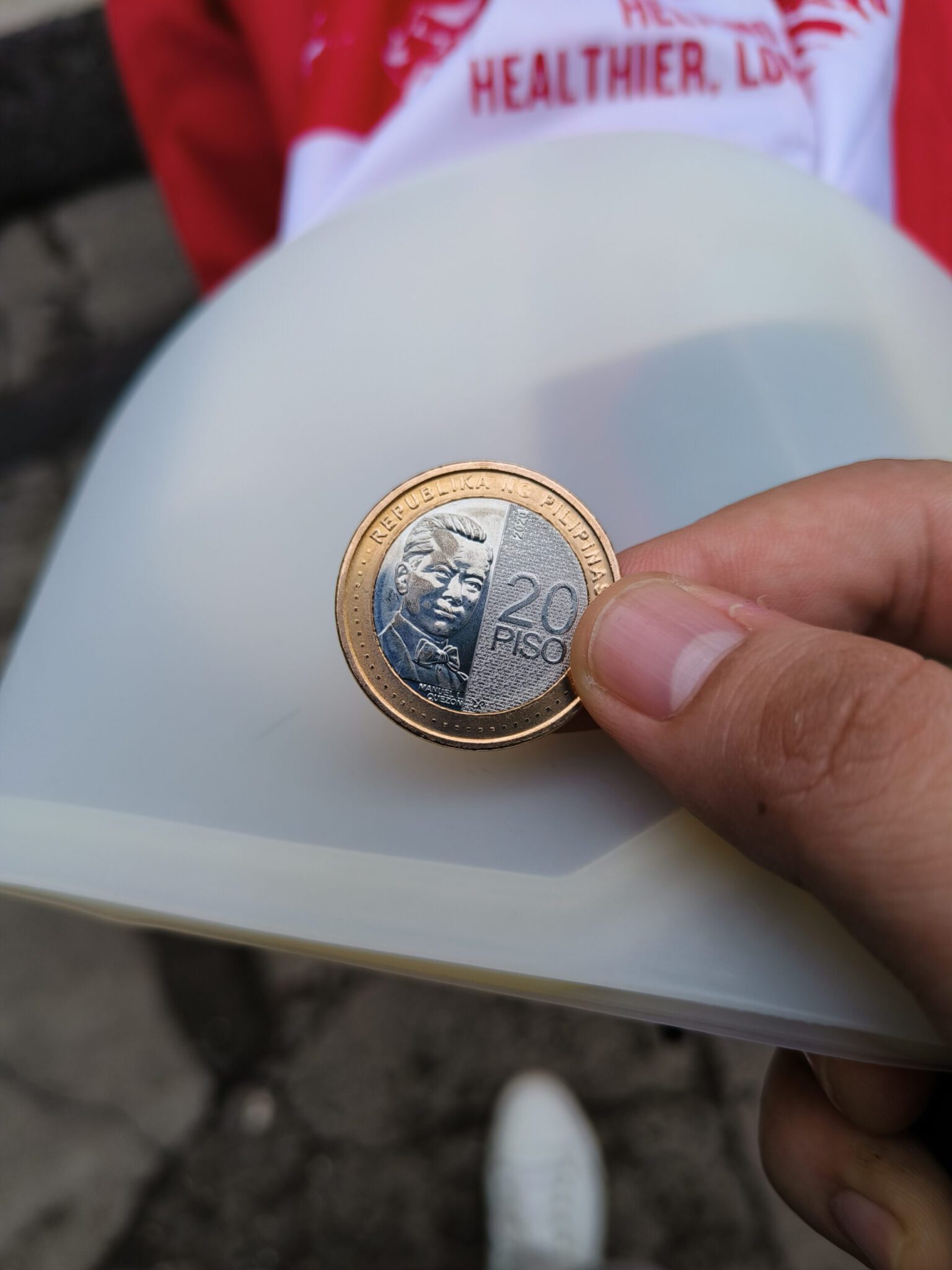 The 16MP selfie camera is good for most scenarios. It tends to struggle with low light, but you can pretty much use for it in a lot of ways. I did try shooting video using the GT NEO 3 and I appreciate it being able to do 4K / 60fps video recording. My experience with it was okay, but I wouldn't totally rely on it for video especially with shaky hands.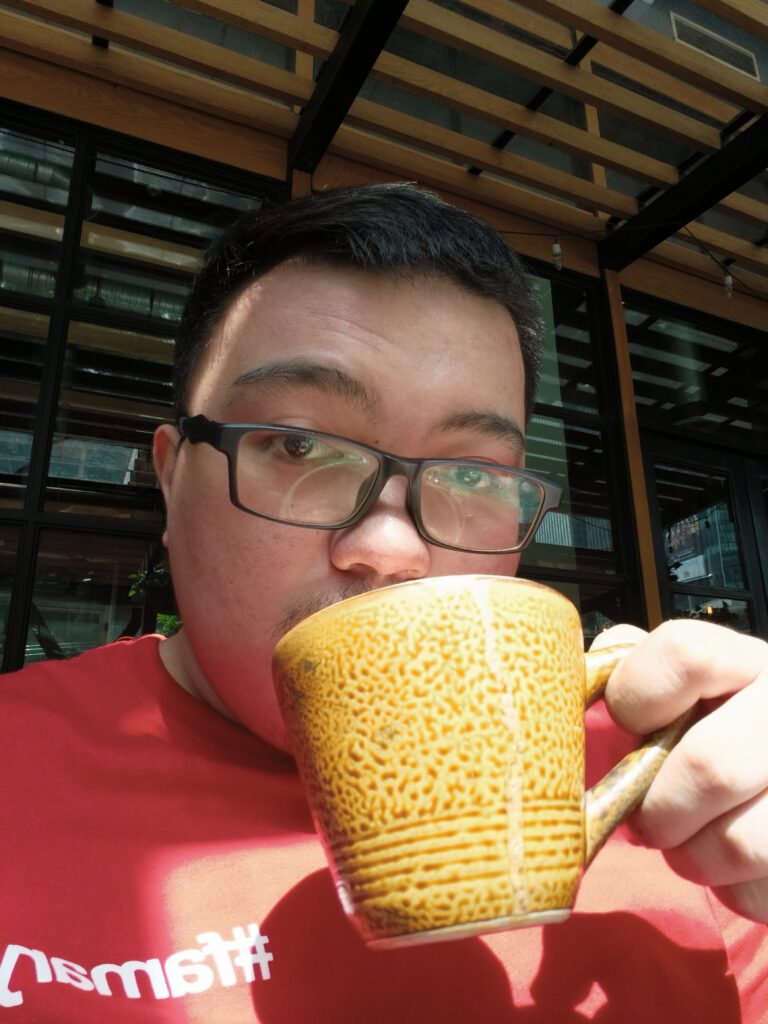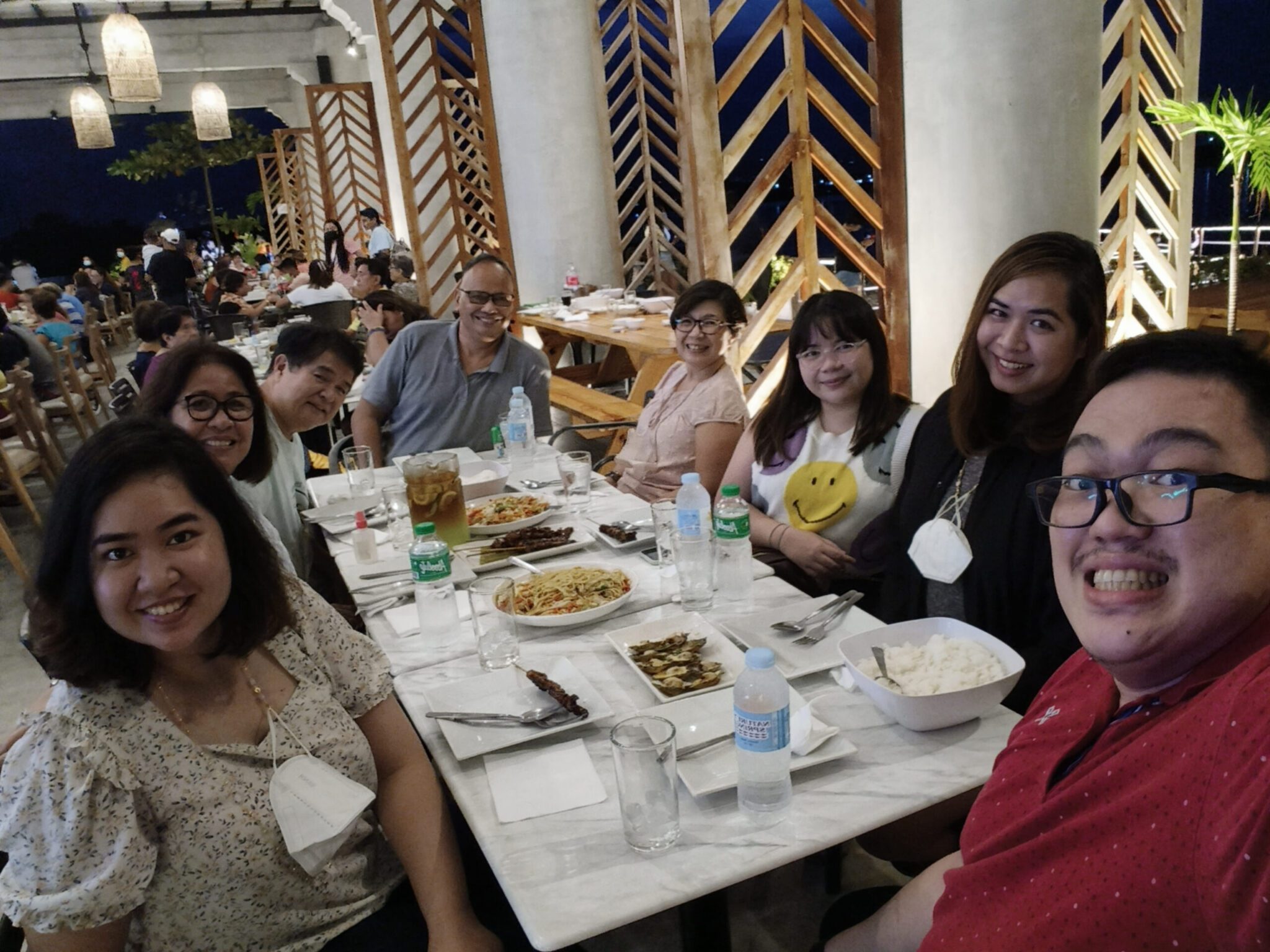 Overall, I'm really into the GT NEO 3 in terms of photo quality. There may be some missteps here and there, but this was probably one of the more enjoyable photo-taking experiences in a phone. In terms of comparing this to the realme 9 Pro+, I think that phone has a lot more focus with its cameras. If your main priority of getting a phone is the cameras, then you'll find more flexibility in terms of software features.
That doesn't mean that the GT NEO 3 isn't good, far from that! This phone carries a really strong main camera with a decent ultrawide and a totally pointless macro camera.
Should You Buy the realme GT NEO 3?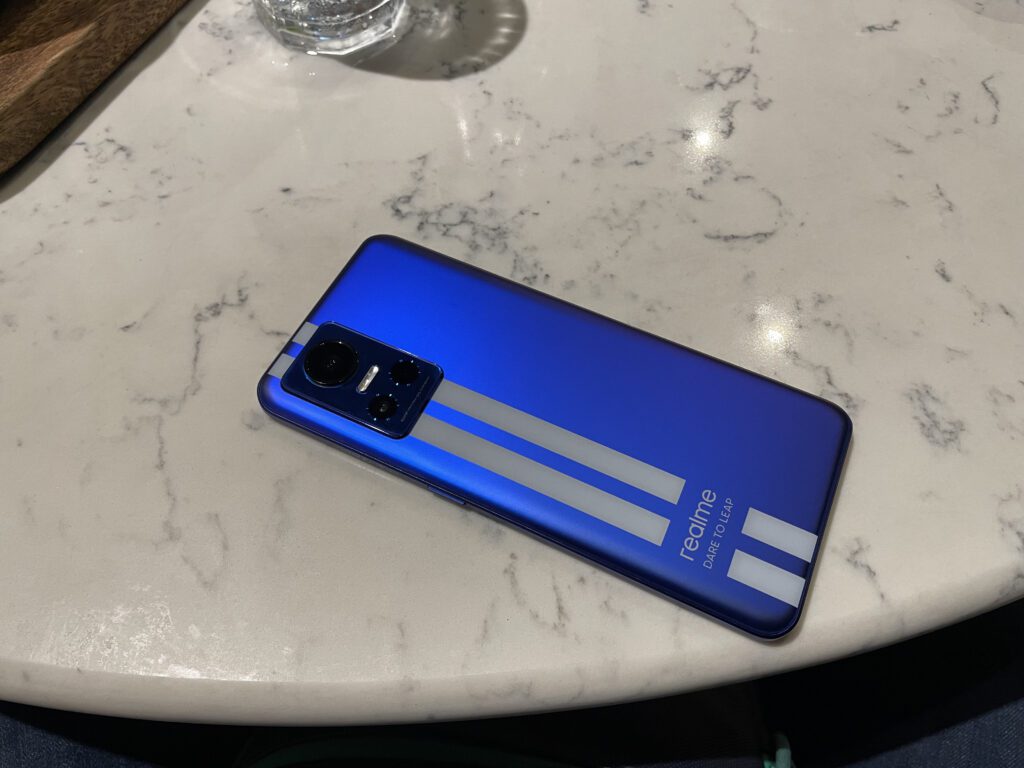 A few years ago, I wouldn't even entertain the notion of carrying an Android phone with me all the time. Besides the obvious bulk of carrying two phones, I simply didn't see any significant differences in doing that. Since last year, I've done just that with another realme phone.
I have to say, with its great performance, good battery life, and a really good main camera, the realme GT NEO 3 is a really, really good daily driver phone for me. It may not carry my primary phone number with all the OTPs and bank accounts attached to it. As someone who previously didn't carry two phones (even when I was already reviewing them), the GT NEO 3 being my Android daily driver is saying something.
Pros
The Racing Stripe Design really grew on me, particularly this Nitro Blue color
A really smooth 120Hz AMOLED display with really slim bezels
Having 256GB of fast UFS 3.1 storage
A combination of the MediaTek Dimensity 8100, 8GB LPDDR5 RAM, and realme UI 3.0 makes this the fastest Android phone I've ever used so far
Good battery life with its 5000 mAh battery
Great charging speeds even with 80W SuperDart Charge
The 50MP Sony IMX766 main camera really produces good photos and videos
4K / 60fps video recording
Cons
Its matte finish can be really slippery
Screen protector basically scratches easily
No microSD card support or a headphone jack
Only 2 years of software updates
Proprietary charger
The 8MP ultrawide camera and 2MP macro camera just can't hang with the main camera
Lacking camera features that were in the realme 9 Pro+
The videos can be choppy