It's been almost a year since HONOR returned to the Philippines. The brand pretty much hit their stride with its devices. Those include its viral hit HONOR X9a 5G earlier this year and its latest flagship HONOR Magic5 Pro. Last year's HONOR 70 made an impact thanks to its cameras. With that in mind, its successor doubles down on that aspect by carrying a 200MP main camera. Its successor also boasts a world's first flicker-free display. Are those enough for you to consider it? Find out in my HONOR 90 5G review.
Disclaimer: HONOR Philippines sent over the HONOR 90 review unit in Diamond Silver. It arrived on August 2, 2023, and I've been using it as my main Android phone for around 2 weeks.
Design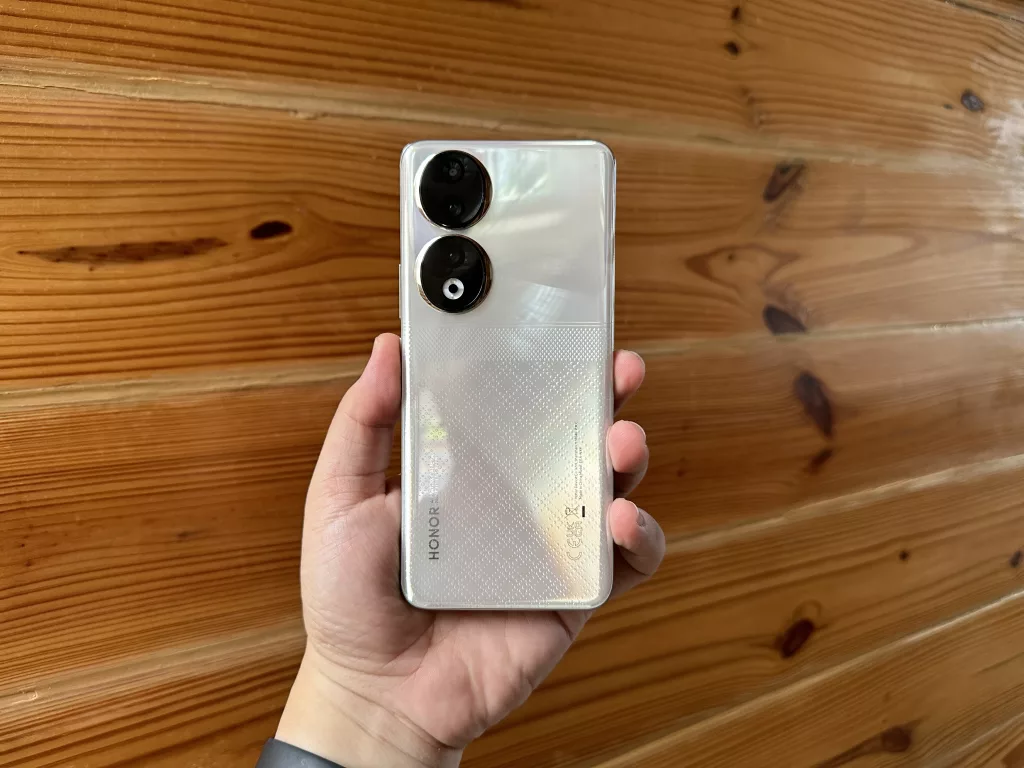 A definite standout of the HONOR 90 for me is its design. While both the Emerald Green and Midnight Black colors are ones I would actually buy, the Diamond Silver is far and away the best color. The back does still get fingerprints, but it's only obvious in the top part of the back. This is probably an issue of this color in particular.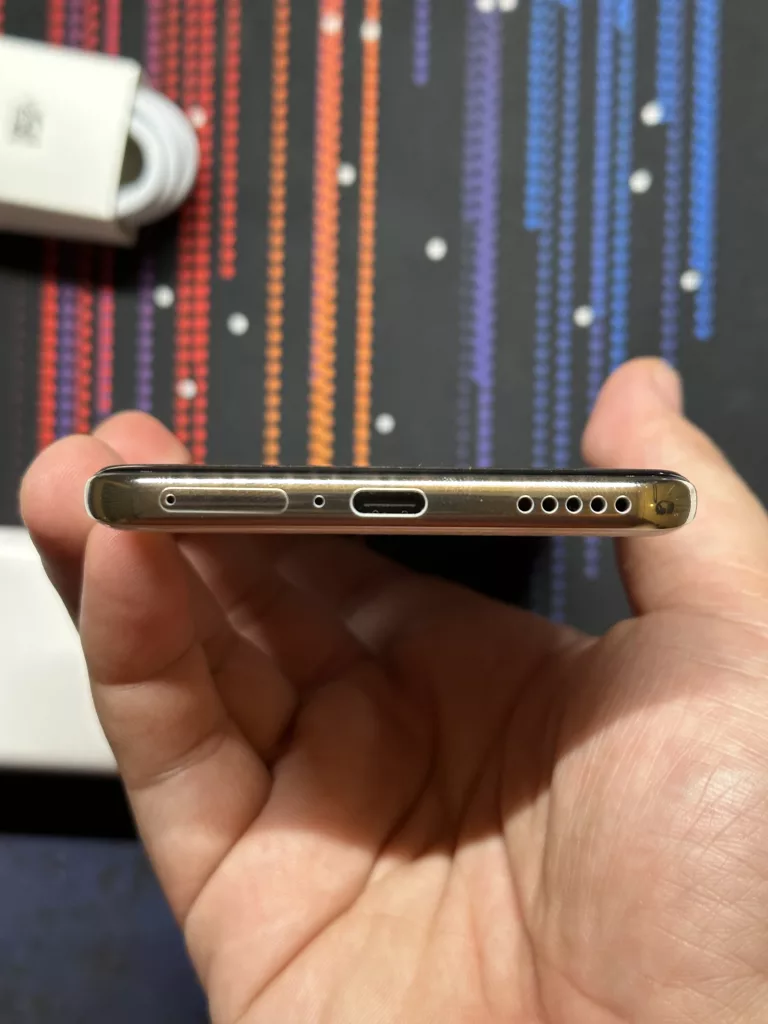 The HONOR 90 doesn't have a headphone jack or a microSD card slot. However, the company did two things to make these omissions a more bearable experience. First off, only the 12GB RAM + 512GB storage variant of the HONOR 90 will be available in the Philippines. Second, there's an included USB-C to 3.5mm audio jack dongle in the box for those who still use wired audio.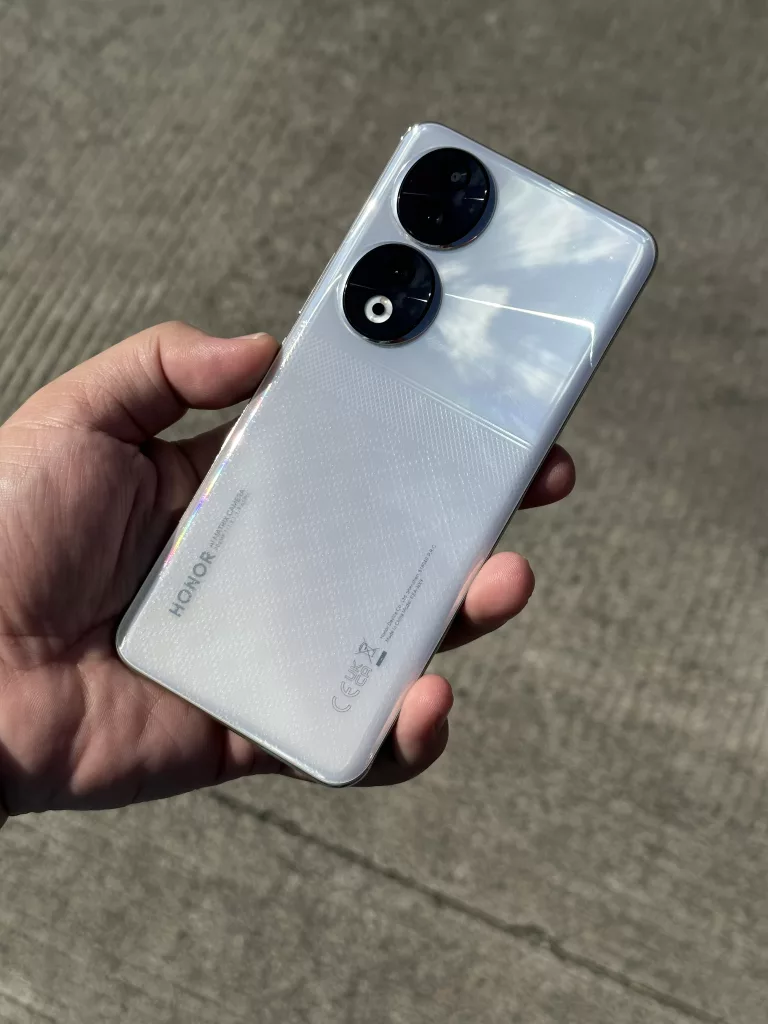 The last thing I wanna talk about in the design section is just how light this phone is! For a phone with a big display, it is deceptively thin and light at around 7.8mm and 183g respectively. Thanks to the nice texture on the back of the Diamond Silver color, it really feels more premium in the hand. I almost forgot to mention that this phone has a plastic frame! That's probably because the rest of the phone does a good job of making this phone feel more premium.
Display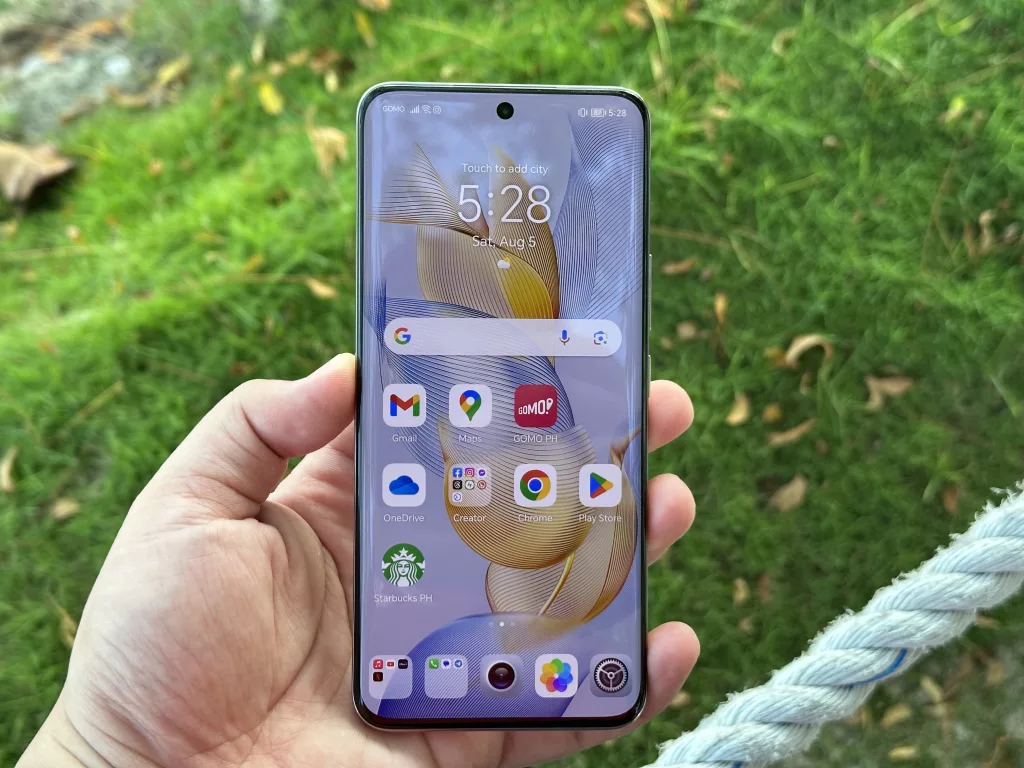 For some reason, I'm becoming more lenient when it comes to phone displays in the upper-midrange segment and higher. We're just reaching a point where most phone displays are good enough for most people. The HONOR 90 5G brings a lot more than just good enough though.
This phone has a 6.7-inch 1.5K AMOLED display with a 120Hz refresh rate and a resolution of 2664 x 1200. It supports up to 1.07 billion colors thanks to the DCI-P3 color gamut. While the display does have 1600 nits of peak brightness, I didn't really notice that throughout my use of the phone. It does get pretty bright outdoors, though not as bright as some flagship phones.
One highlight feature of the HONOR 90 5G is its world's first "flicker-free" display. It's not exactly flicker-free, but it could very well be that way thanks to its use of 3840 Hz pulse width modulation (PWM) dimming. If you're someone who gets headaches often after prolonged smartphone use, then this feature can really help you out. While I personally don't get affected as much, I actually feel more comfortable using the HONOR 90 compared to even other flagship phones!
This display also has features such as Dynamic Dimming and Hardware-Level Low Blue Light that aid with your eye health.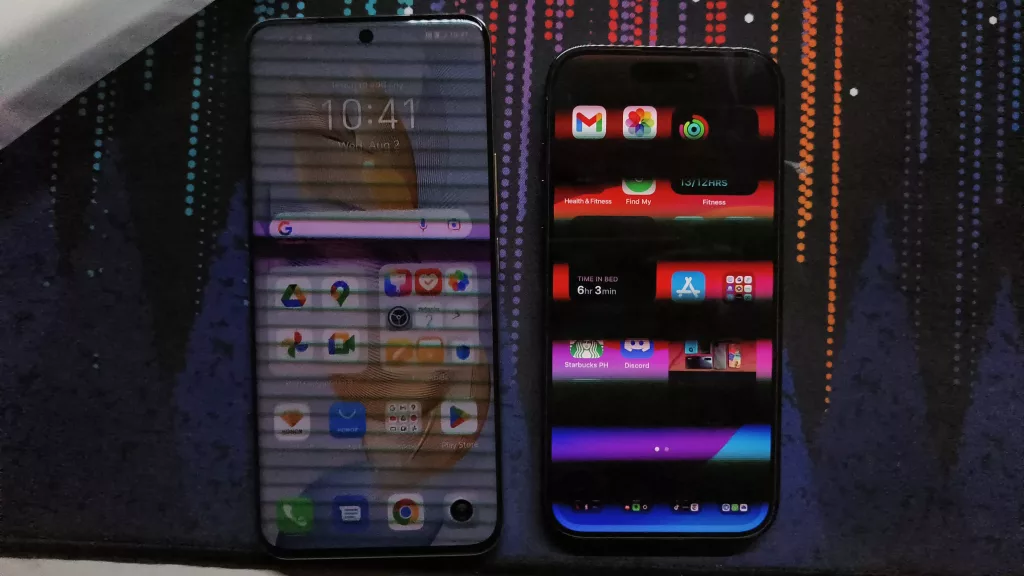 All in all, the display on the HONOR 90 brings most of what you expect from flagship phone displays while bringing unique features that help reduce eye strain when using it.
Performance and Software
The HONOR 90 5G uses the Snapdragon 7 Gen 1 Mobile Platform and comes with 12GB of RAM and 512GB of storage. I'm honestly happy to get half a terabyte of storage, especially because I take a lot of photos. (You will need it for those large 200MP photos.) While this phone doesn't exactly focus on the performance, it certainly helps that it runs well. The AnTuTu benchmarks show that the HONOR 90 performs slightly better than its predecessor.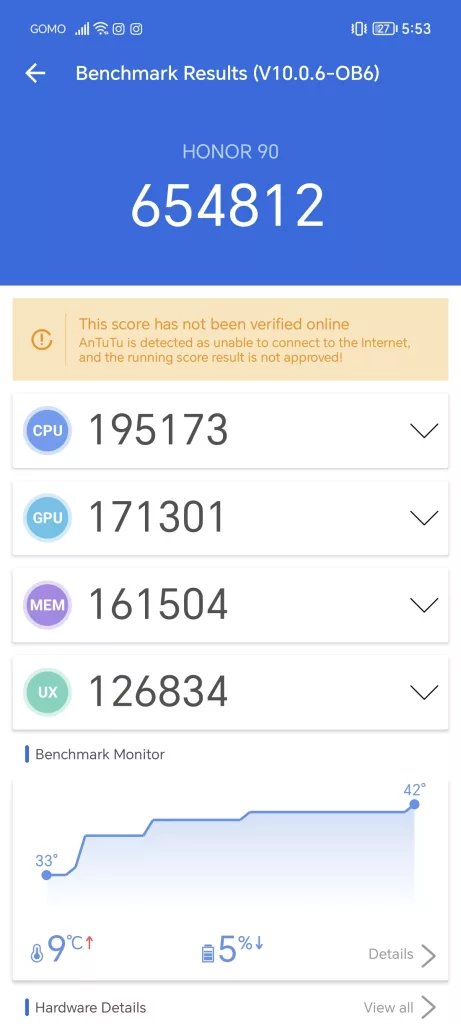 In real-world use, I didn't really notice any slowdowns or lag. Any disruptions I've experienced are mostly due to weird third-party app behavior. Playing Pokémon UNITE was a blast on this phone! I got to play it on the Highest graphics quality and High frame rate settings.
A big downside of this phone is just having a single speaker. Almost everyone else at its price point already has stereo speakers and it's unfortunate that HONOR didn't make any changes here. While the single speaker is really loud, it really can't compare to having two of them.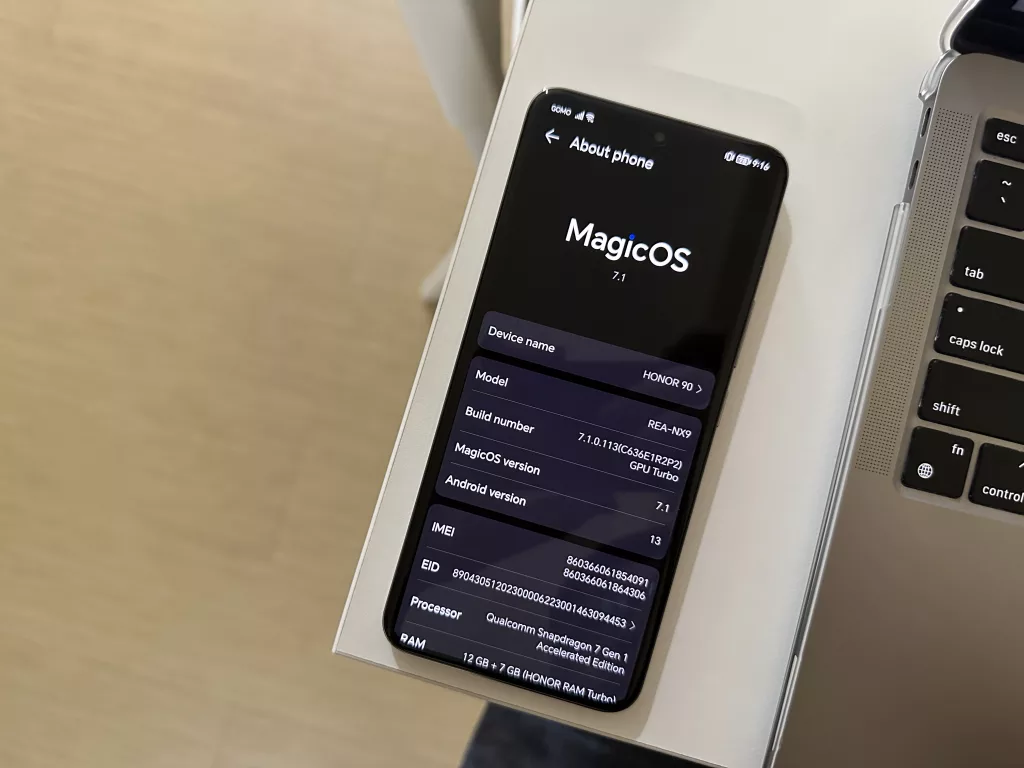 The HONOR 90 runs MagicOS 7.1 based on Android 13. This software enables HONOR RAM Turbo where it uses part of your internal storage as extended RAM. In this phone, we get an additional 7GB of extended RAM on top of 12GB of actual RAM. I wish there was a setting where you can turn off HONOR RAM Turbo though.
Besides that wrinkle, I find MagicOS 7.1 to be a decent Android skin. There's not much to complain other than what a friend of mine told me. According to him, it still looks and feels like a copy of EMUI and I can see where he's coming from. HONOR might have already distanced itself from its former parent company, but I think the company needs to do more in the UI department.
All in all, the HONOR 90 manages to be a solid performer. It won't blow you away in terms of raw power, but it'll blow you away in terms of its stability. While I wish there were some UI changes, I can't fault the phone for being really stable.
Battery Experience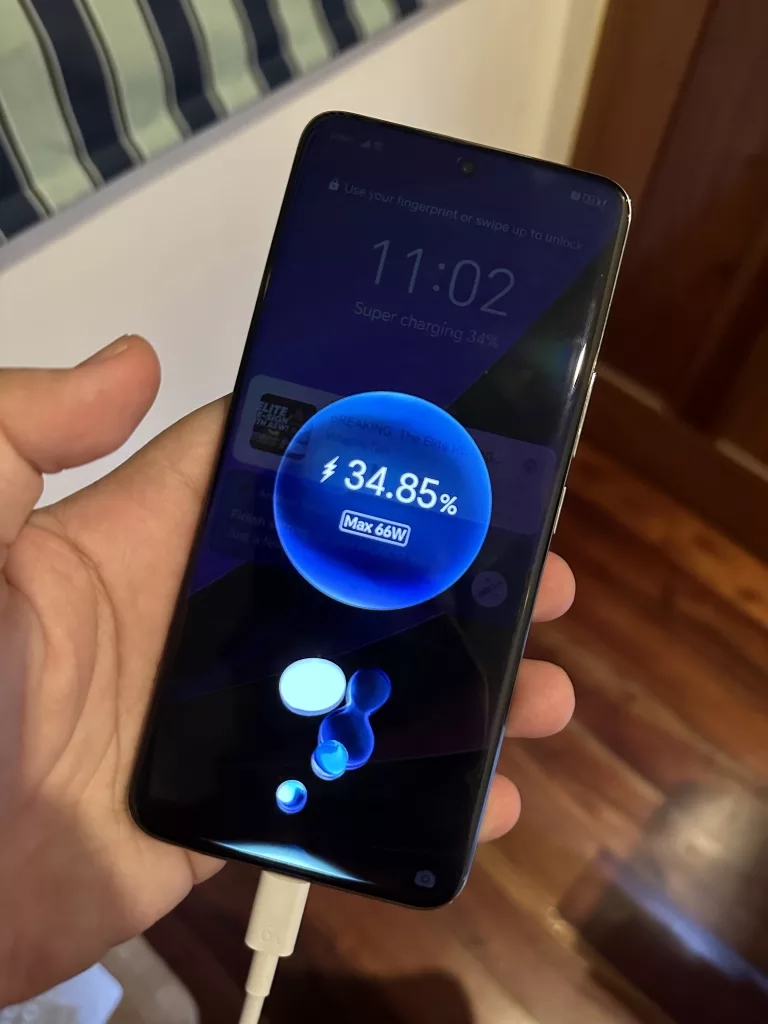 The battery experience of the HONOR 90 5G is really good. It starts with having a 5000 mAh battery along with 66W HONOR SuperCharge. On paper, those seem like typical things you see in the upper-midrange segment. However, the battery life on this phone is something to behold.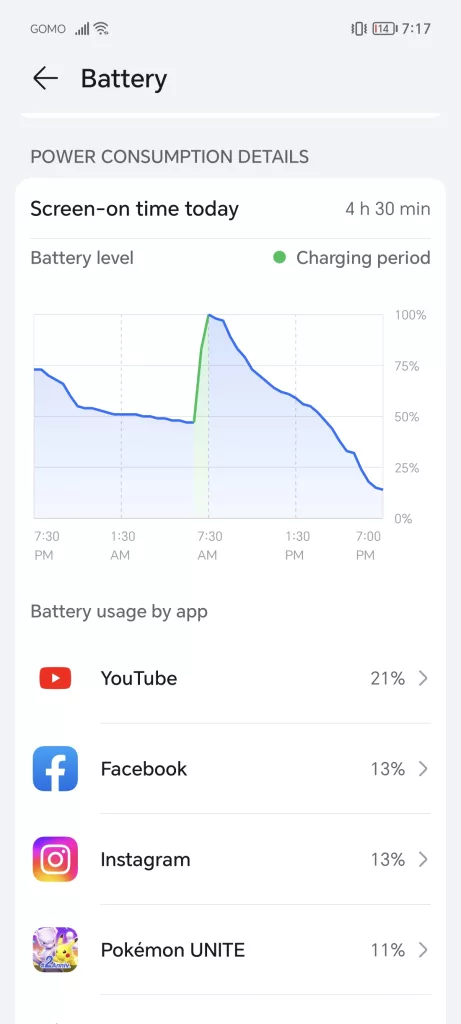 Honestly speaking, the screen-on time numbers I got are misleading in a sense that it doesn't fully show how good the battery life is. I generally get a full day's worth of use out of the HONOR 90. That mostly includes social media apps, watching YouTube videos, and playing some Pokémon UNITE. There are even times when I go into the middle of day two before I need to charge! While that tells me that there is some aggressive battery management going on here, this means that a more casual user can definitely rely on the HONOR 90 5G.
Charging the HONOR 90 from 0 to 100% generally takes around 40 to 45 minutes for me. Since I don't charge from 0 often, it takes less time. Having fast charging especially in days where I have to rush is a godsend.
HONOR has been killing it with its phones in terms of how consistent battery life is. Here's hoping the brand is able to maintain or improve upon this in the future.
Cameras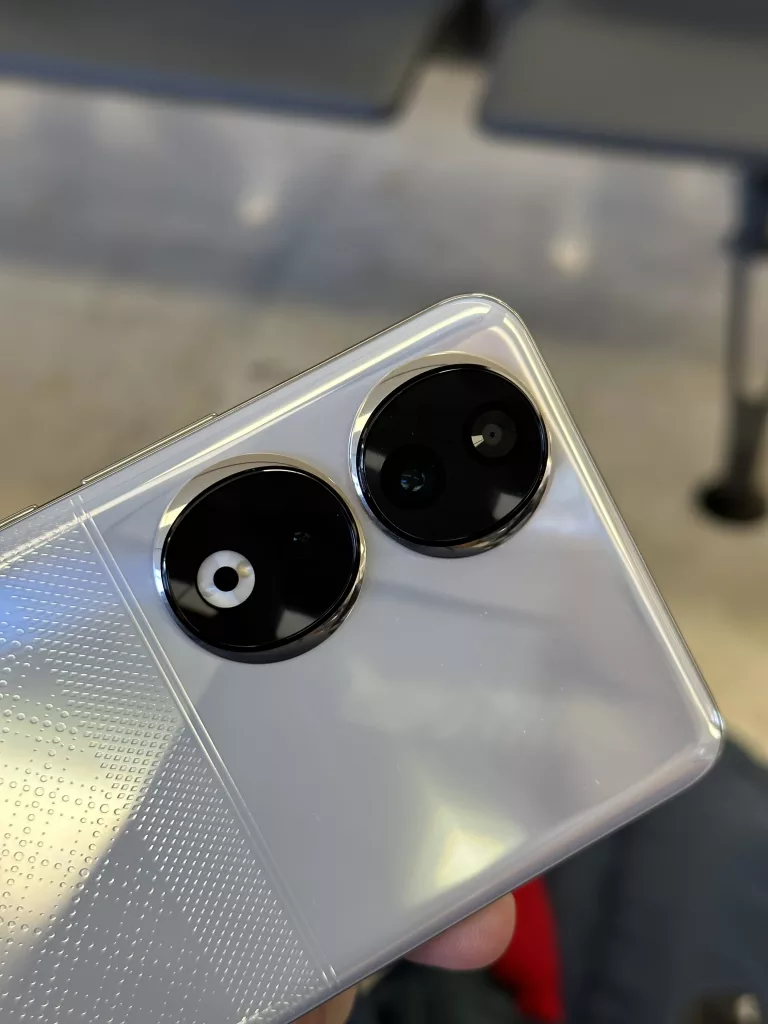 While the flicker-free display is indeed a worthy highlight feature, the main feature of the HONOR 90 5G is definitely its cameras. Like other midrange to upper-midrange phones, there is a useless 2MP camera on this phone. Good thing that that's a non-factor to my thoughts overall.
The HONOR 90 has a triple rear camera setup: a 200MP main camera with an f/1.9 aperture, a 12MP ultra wide camera with an f/2.2 aperture, and that useless 2MP depth camera with an f/2.4 aperture. It also rocks an insane 50MP front camera with an f/2.4 aperture.
Does the 200MP main camera paired with HONOR's image processing hold up? Let's check those photos!
Click on the photos for full resolution versions!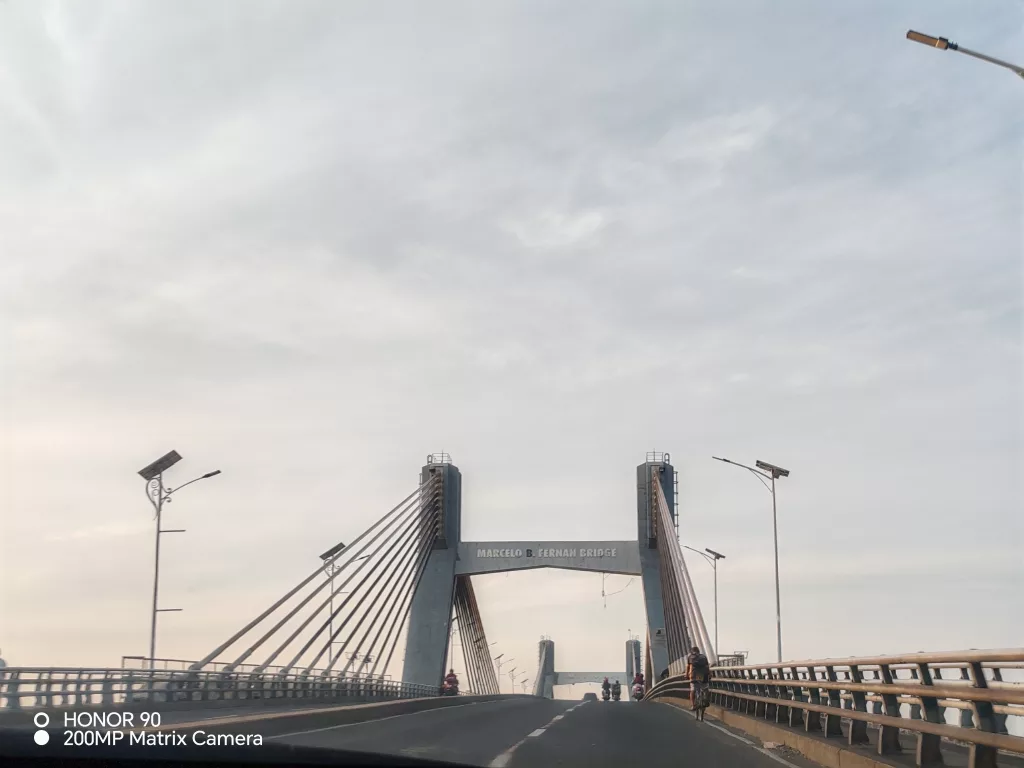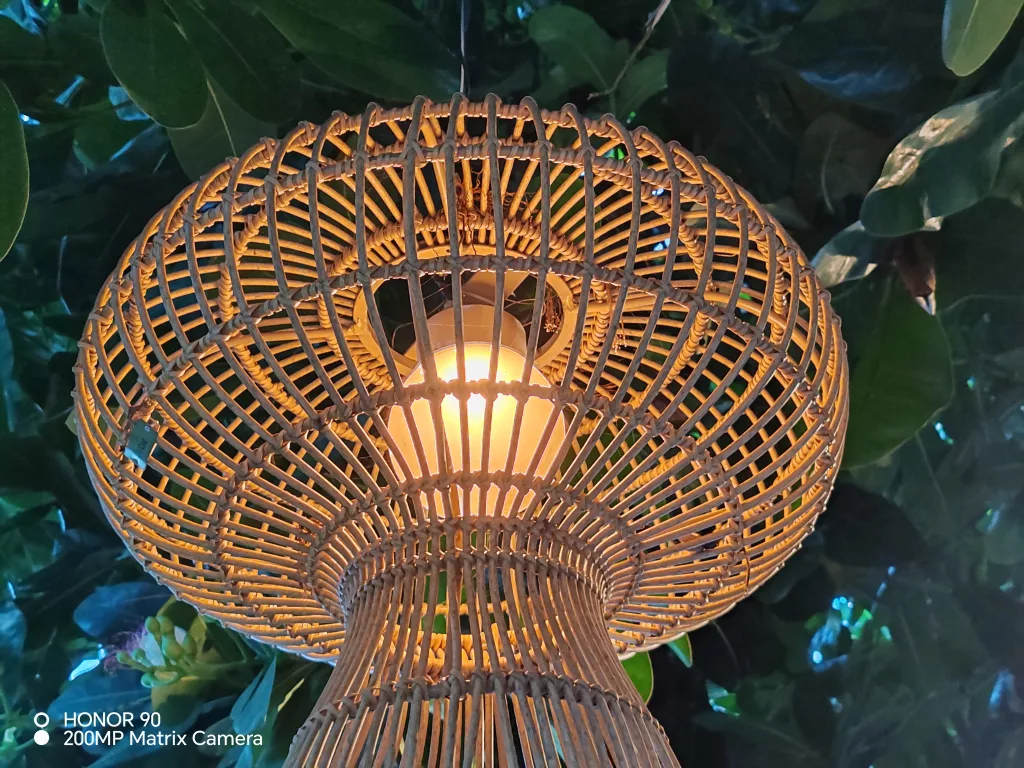 The biggest thing that I appreciate about the HONOR 90's 200MP main camera is that I can still see a lot of detail in the photos. It helps that the sensor used in the main camera is really big so that photos can still be detailed even when zoomed in. I also like the color consistency I get between the main camera and the 12MP ultrawide camera.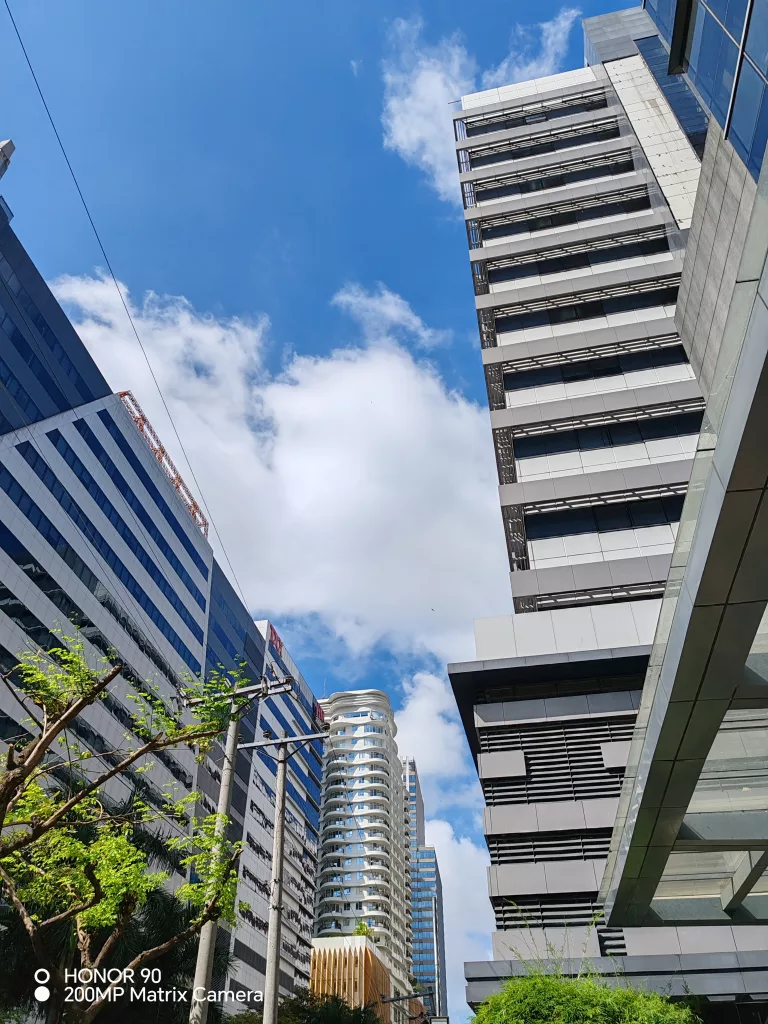 Even low-light photos from the 200MP main camera are good! Despite not having OIS, its large sensor plus HONOR's image processing means the photos that come out have more detail than what I expected.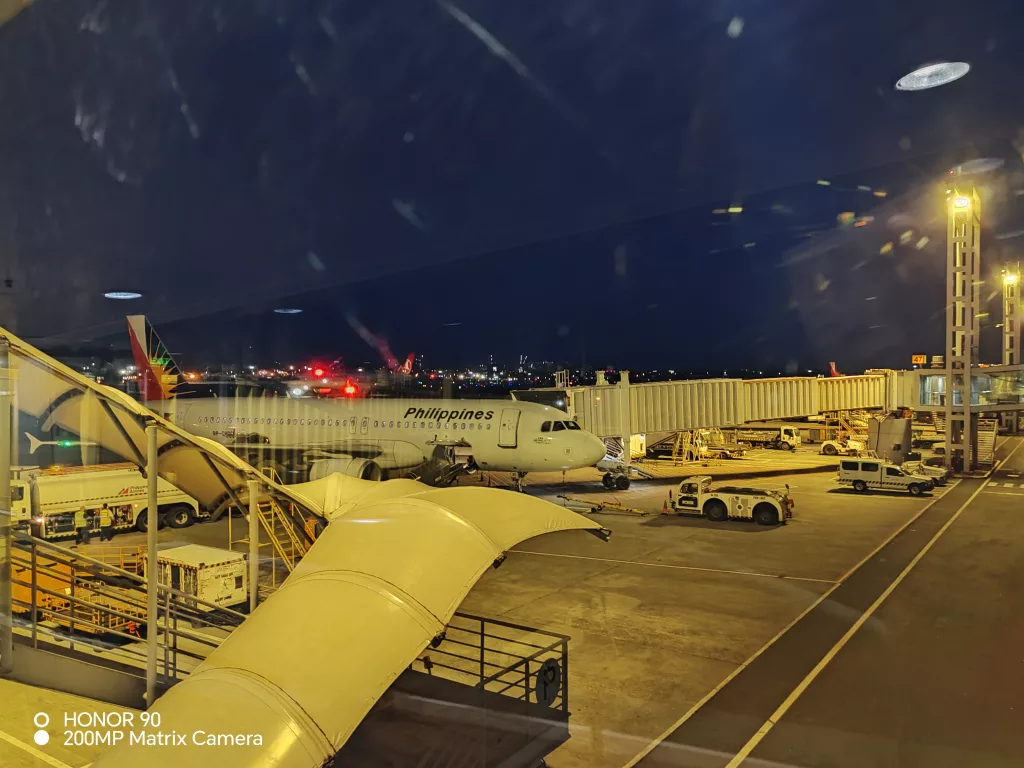 When you do have enough light, the HONOR 90 really does take good shots like these: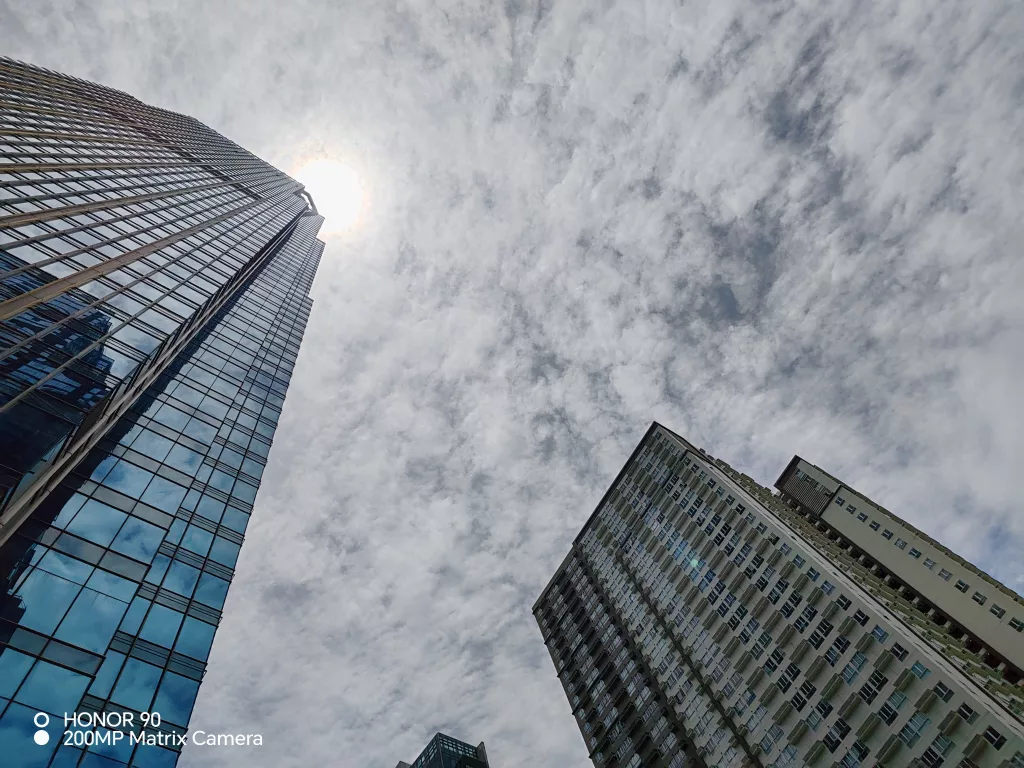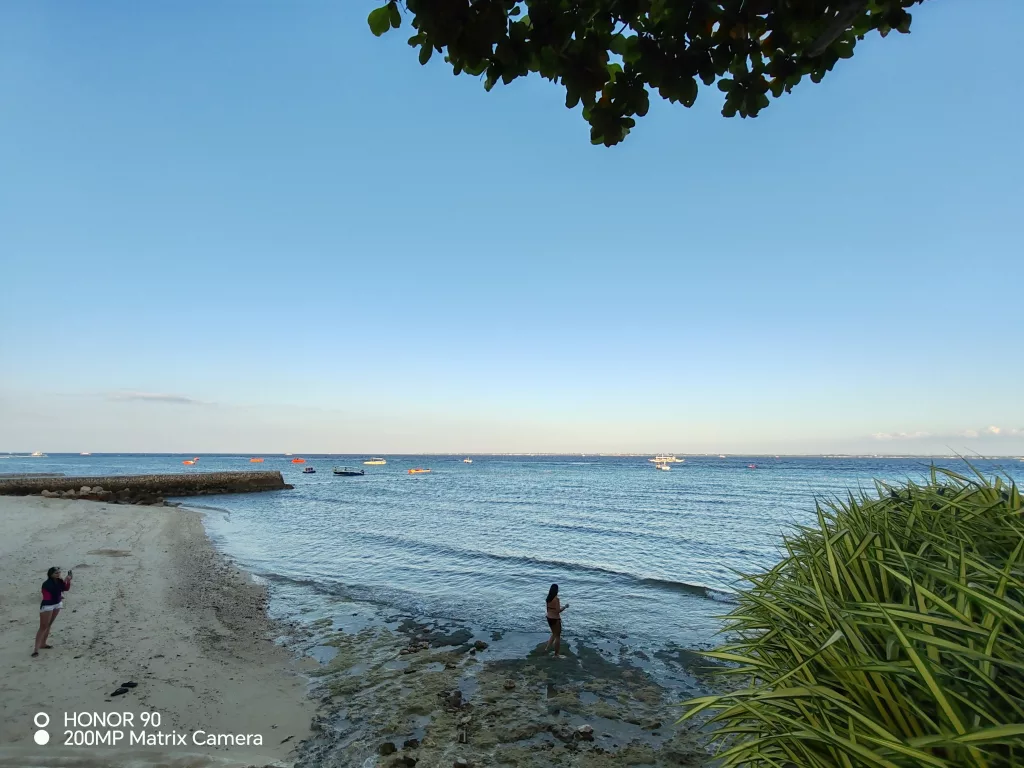 Front Camera
Another surprising thing about the HONOR 90 is its 50MP front camera. Every time I take a photo with the front camera, the photos that come out don't look like they come from the front camera. Basically every photo I took from this front camera really impressed me. Whether it was a group setup or a straight up simple selfie, I could count on the front camera to produce good shots.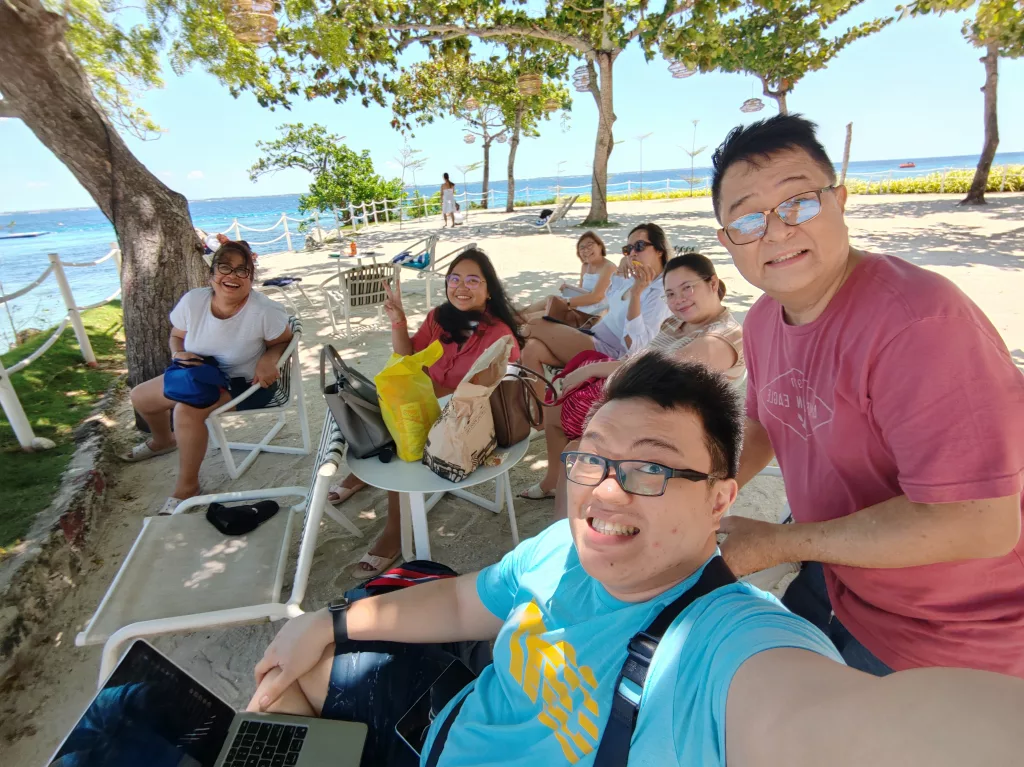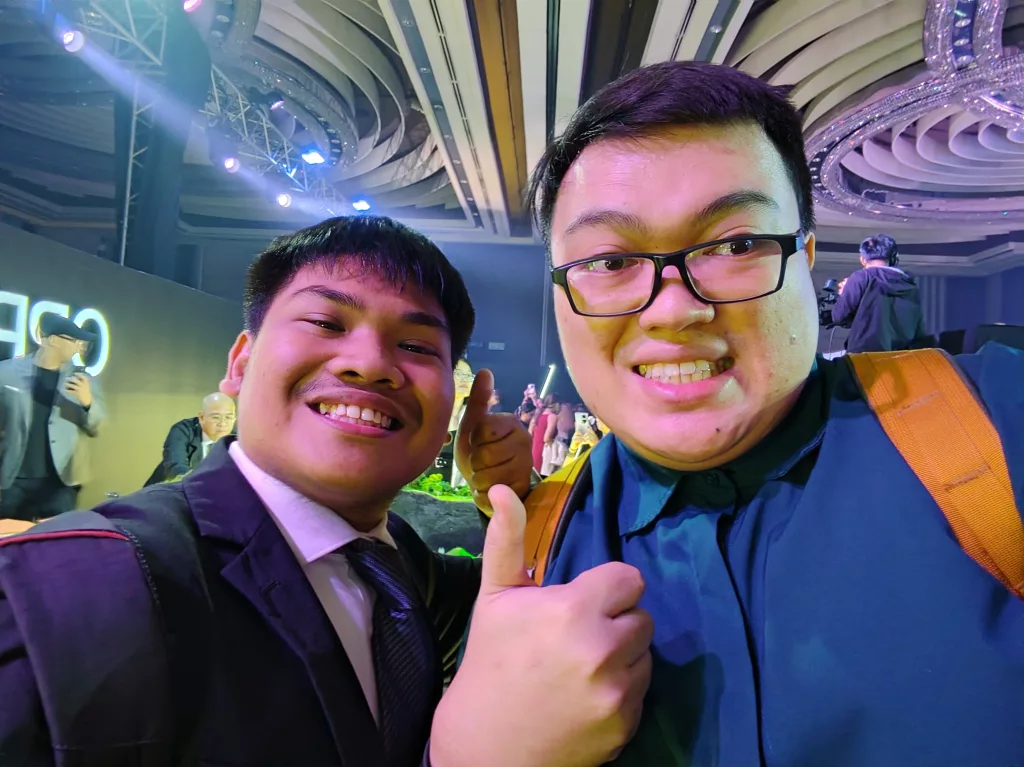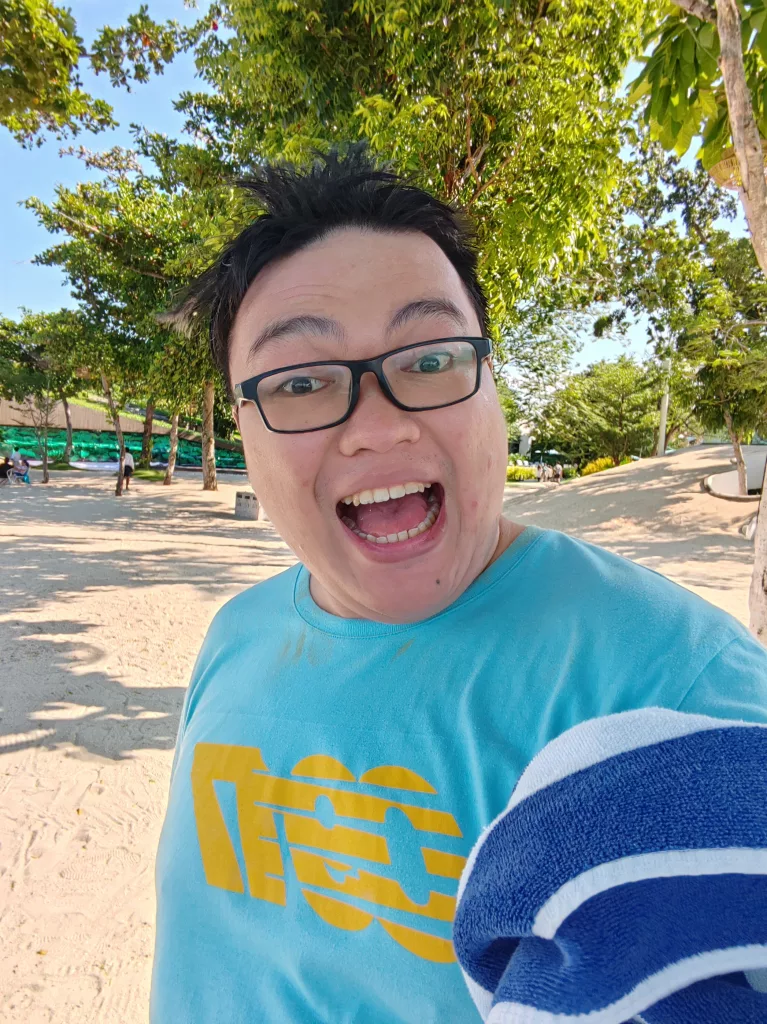 All in all, that 200MP main camera really holds up for the most part. Shots coming out of that camera are really good for a lot of scenarios! I only notice the lack of OIS in really challenging low-light situations when it comes to taking photos. Having 4K video recording on both the front and rear cameras is great, but this is where the lack of OIS really hits hard.
A sleeper hit in this department for me is the 50MP front camera. It really holds its own in terms of camera quality, and you only need to worry about the edge cases when using it. HONOR has also done a good job in terms of the versatility of all of this phone's cameras thanks to the plethora of features.
Should You Buy The HONOR 90 5G?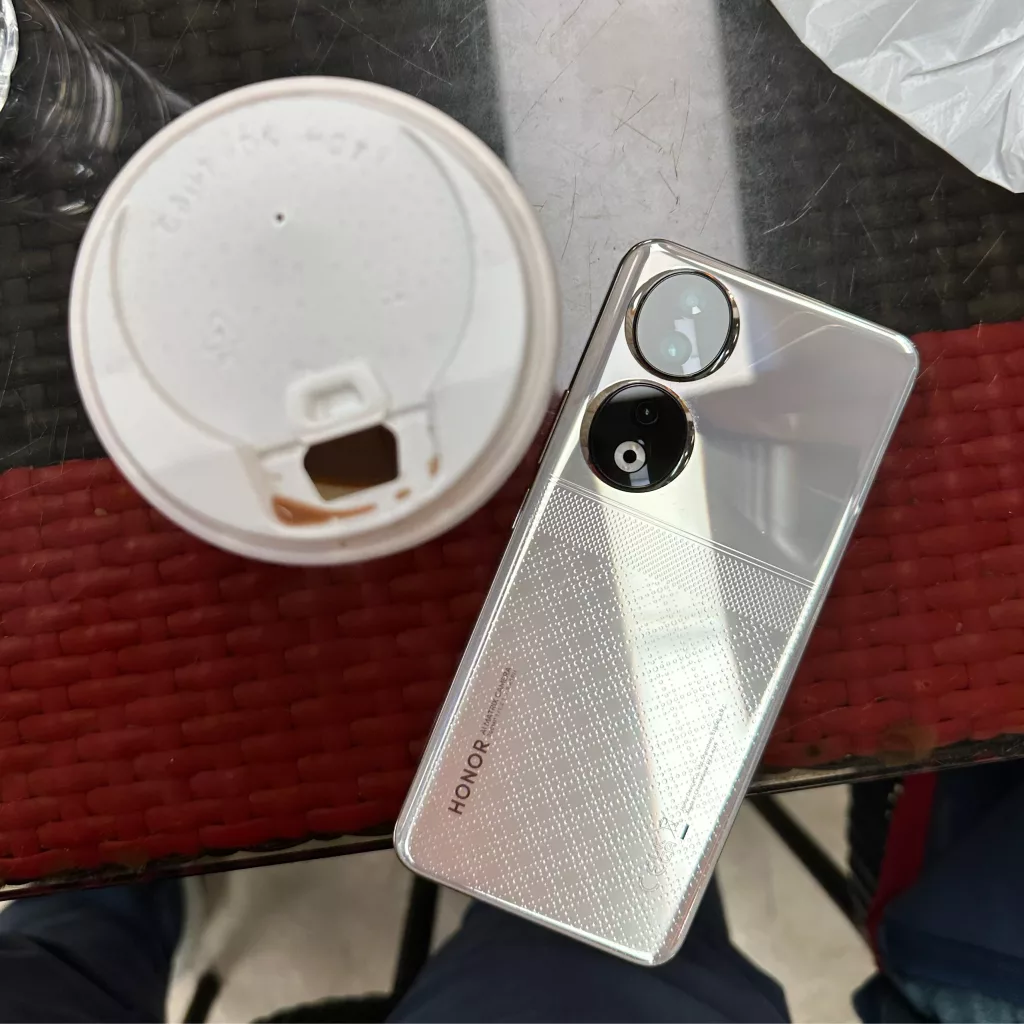 The HONOR 90 5G builds on the things that were good about its predecessor and made it better for the most part. Standout features include its high-resolution flicker-free display, a design that looks and feels more premium, a long-lasting battery, and cameras that really impress.
I wouldn't say this is a total performance champion, but it gets the job done and having a lot of RAM and storage really helps. This phone is definitely for people who takes A LOT of photos because it truly is a 200MP marvel.
Pros
The shiny Diamond Silver color screams premium
Really light for a phone with a big 6.7-inch display
Its 6.7-inch Quad-Curved Floating Screen is a really good AMOLED display
The 3840 Hz PWM dimming is useful for people who legitimately have problems with phone displays
Overall performance is good thanks to the Snapdragon 7 Gen 1 and 12GB RAM
512GB storage more than makes up for the lack of expandable storage
Good battery life with the combo of 5000 mAh battery + 66W fast charging
Good image processing makes the 200MP main camera and 50MP front camera better
Cons
Still manages to get fingerprints due to its mostly glossy texture
No headphone jack and microSD card slot
That PWM dimming can also be gimmicky for people who don't care about it
The display isn't that bright under direct sunlight
HONOR's MagicOS still feels like someone else's Android skin
Some apps may not function as expected due to aggressive battery management
The useless 2MP depth camera
The HONOR 90 retails for P24,990 with 12GB of RAM and 512GB of storage. It comes in three colors: Midnight Black, Emerald Green, and Diamond Silver. You get a FREE JBL Flip 6 speaker when you preorder from August 16 to 25, 2023 at all HONOR offline and online channels.