You've seen all the hype surrounding this phone. I've seen it too. (It may be too much sometimes.) HONOR Philippines made a huge splash to start 2023 by launching the HONOR X9a 5G with a viral campaign. One thing I learned from all that is the phone's really durable display. Beyond that, does this phone have anything else to offer? Find out in my full review.
Disclaimer: HONOR Philippines sent me an HONOR X9a 5G review unit in Emerald Green. I've been using it since February 15, 2023. I also have been using it as my main Android phone for over a week.
Unboxing Experience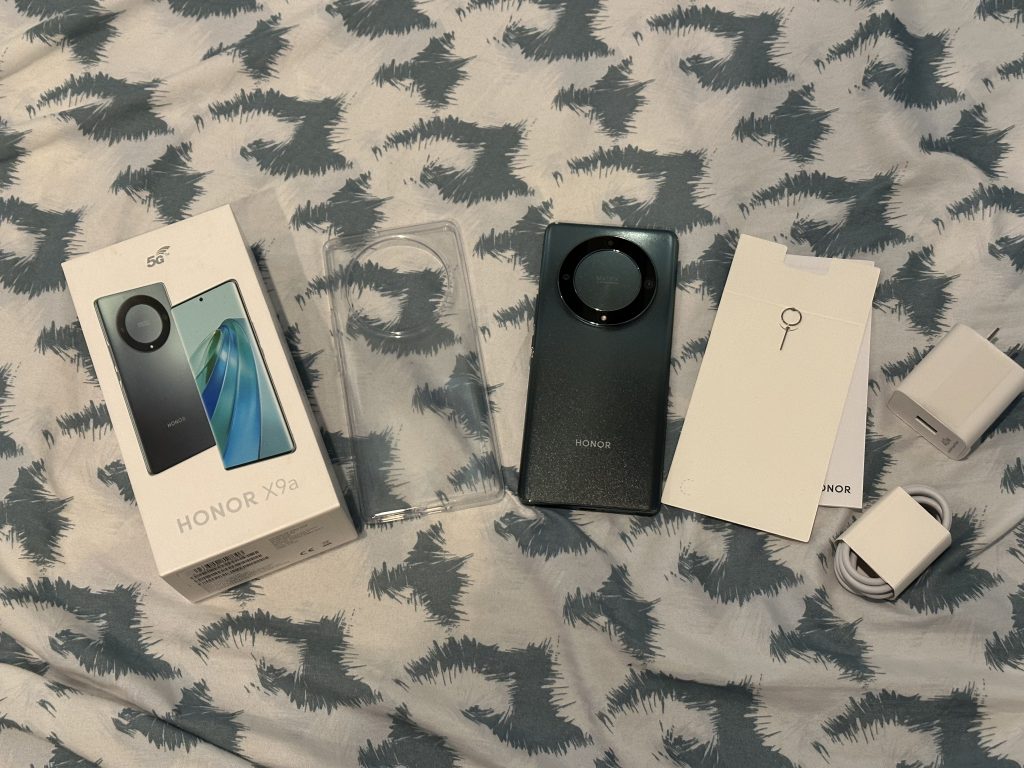 It's my first time unboxing an HONOR phone, but the unboxing experience is fairly similar to other phones. There's not much phone makers can do here (unless they remove the chargers). I'm just happy that the rest of the smartphone market is against the notion of ditching the chargers in the box. These brands also have their reasons to keep having chargers in the box. (Fast charging continues to be one area where phone makers continue to innovate.)
Besides the charger talk, nothing else is unusual here.
Design
This is actually my first time using an HONOR smartphone. (Yes, I haven't used any of the old phones during the previous regime.) I'm actually loving this Dynamic Eye Design of the X9a. Even if the camera module is really big, I'm all for it if the phone doesn't rock around as much on the table.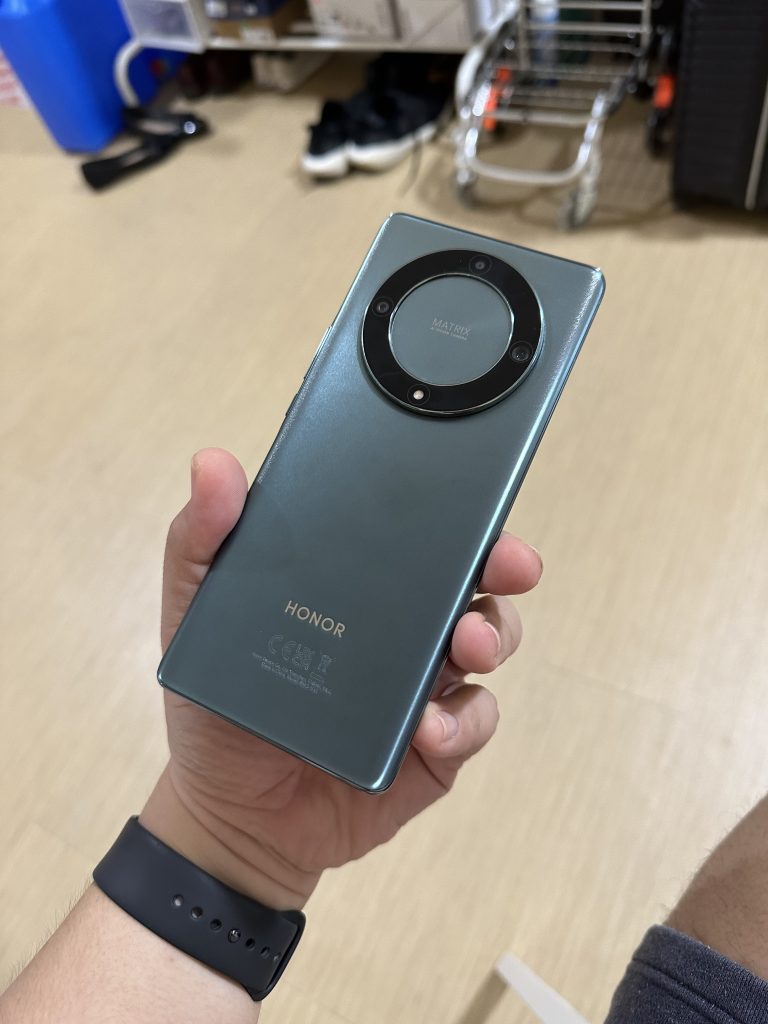 I'm also into this matte back in the Emerald Green color. It gives off a more classy and premium feel for a midrange phone. Its curved back also makes this phone feel more comfortable in the hand.
Buttons and Speaker
The buttons seem too small to press for me. It doesn't help that the power and volume buttons are on the same side. They also have the same texture, so I would almost always manage to press the volume buttons more. On the bottom of the phone, you'll find the dual SIM tray, the USB-C port, and a single speaker.
It's disappointing that this phone only has a single speaker even if it's loud. You would think that all midrange phones would have dual speakers in 2023, but I'm sadly mistaken.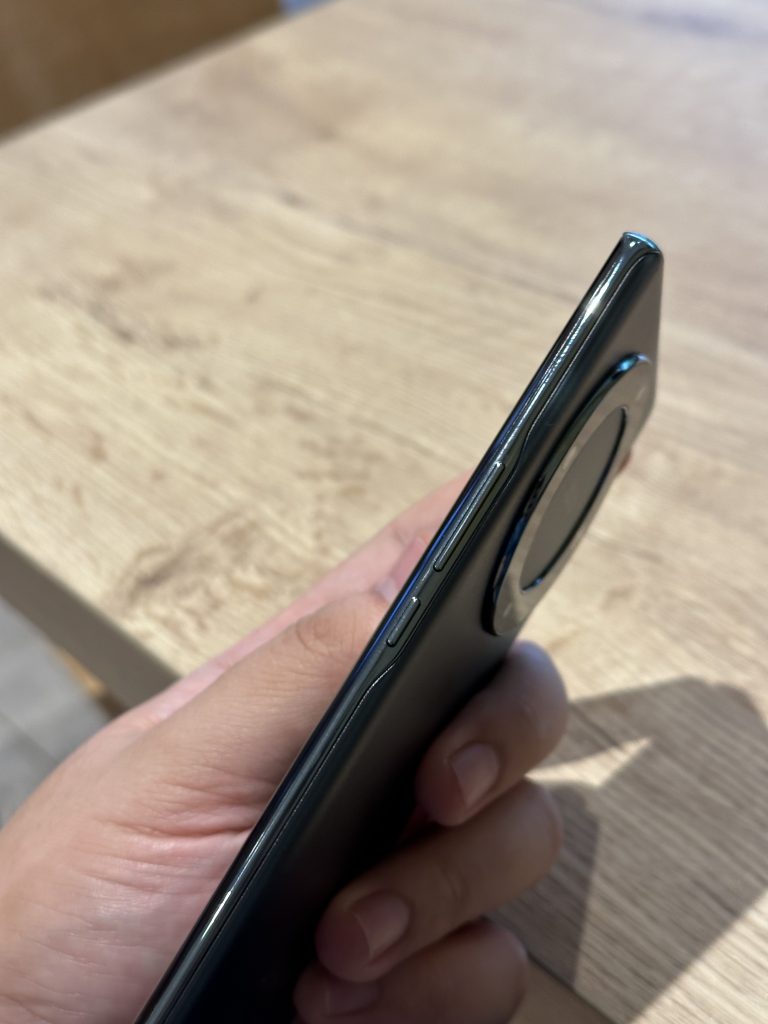 For a midrange phone, HONOR really impressed me with the design of the HONOR X9a 5G. I could probably fool you into thinking this was a more expensive phone.
Display
Now we're at the part where HONOR chose to focus most, if not all, of its marketing: its display.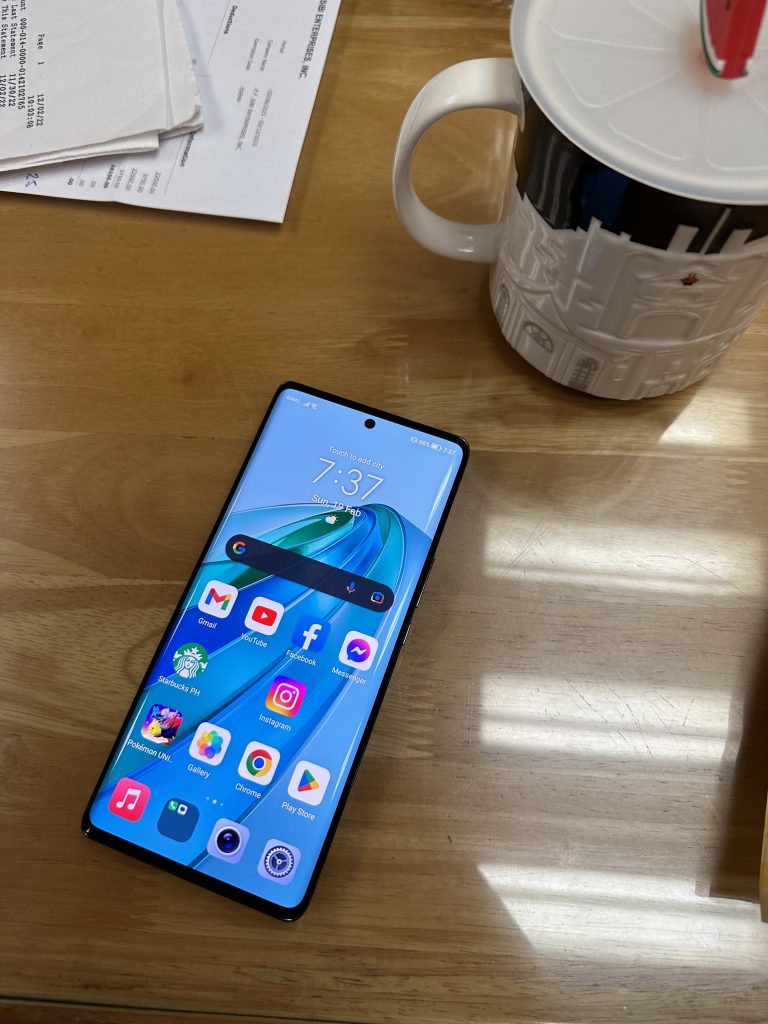 The X9a has a 6.67-inch FHD+ Curved AMOLED display with a resolution of 2400 x 1080 and a 120Hz refresh rate. As far as I know, this is the most affordable phone with a curved AMOLED display. This isn't the first phone I've tried with this kind of display, but I can say that this one has some advantages.
I notice that the X9a has a really bright display and tends to lean that way most of the time. (That does get annoying at night when you want a dimmer display to protect your eyes.) I still manage to get accidental touches near the curves, especially when watching video.
What you lose in display reliability, you gain in the hand feel. Like the other midrange phone with a curved AMOLED display, the X9a really feels slimmer than it actually is. I'm really happy that we're getting more and more flagship features in the midrange. The display is definitely a good choice to focus on and the HONOR X9a 5G is a worthy representation of that.
Performance and Software
The HONOR X9a uses the Snapdragon 695 processor from Qualcomm. It's actually a decent performer but I'm not sure why phone makers keep on using this chip besides saving cost.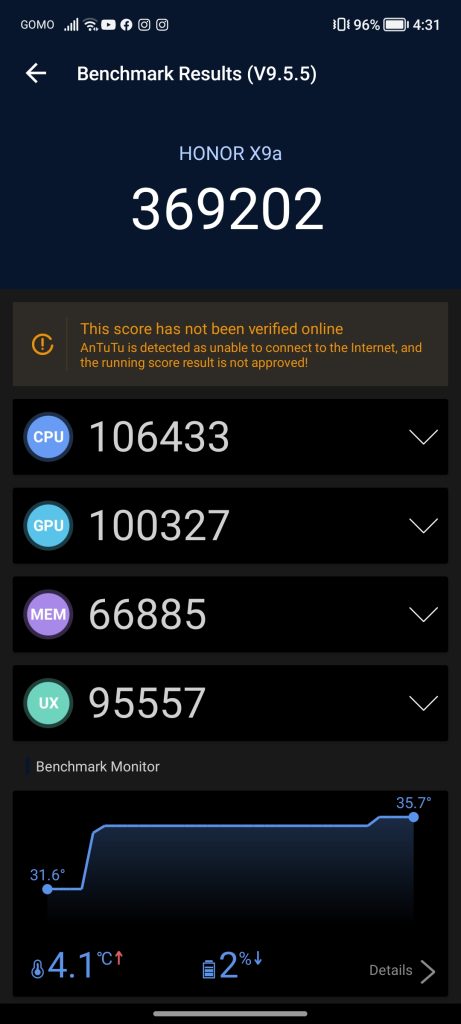 One thing that surprised me is how it performs in games like Pokémon UNITE. When I first opened the game, I checked the settings. Both the graphics and frame rate are at Highest and High respectively. Sure enough, I had a really smooth experience while playing. That may not apply to more graphics-intensive games like Genshin Impact though.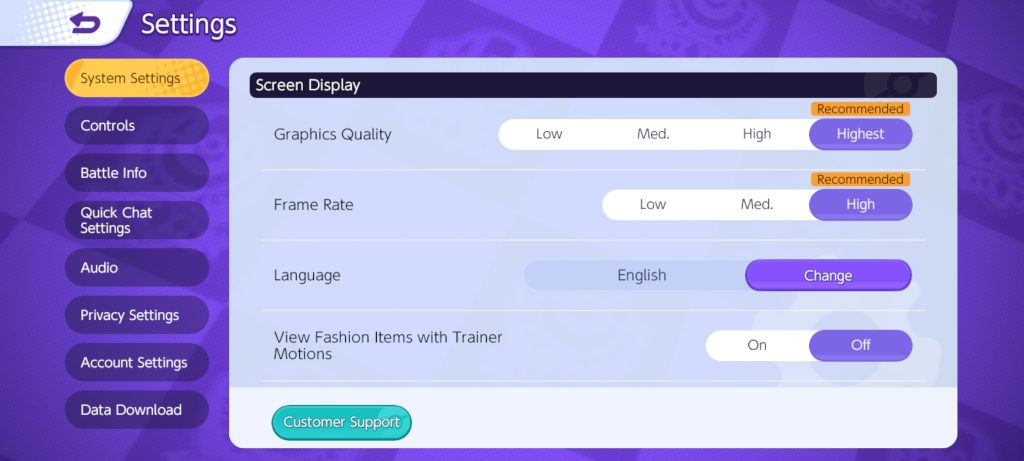 The X9a runs Magic UI 6.1 based on Android 12. This is kind of a letdown since other midrange phones coming out already have Android 13 out of the box. What I can say is that the software itself doesn't interfere too much with the overall smoothness of the phone. Not everyone will take advantage of a game mode, but it would be nice if it is present.
I'm actually surprised that the X9a performs well as it does. Not all Snapdragon 695 phones feel this good.
Battery Life
Another aspect that impressed me a lot is its battery life. It may not reach the 2-day battery claim all the time, but it really gets close most of the time.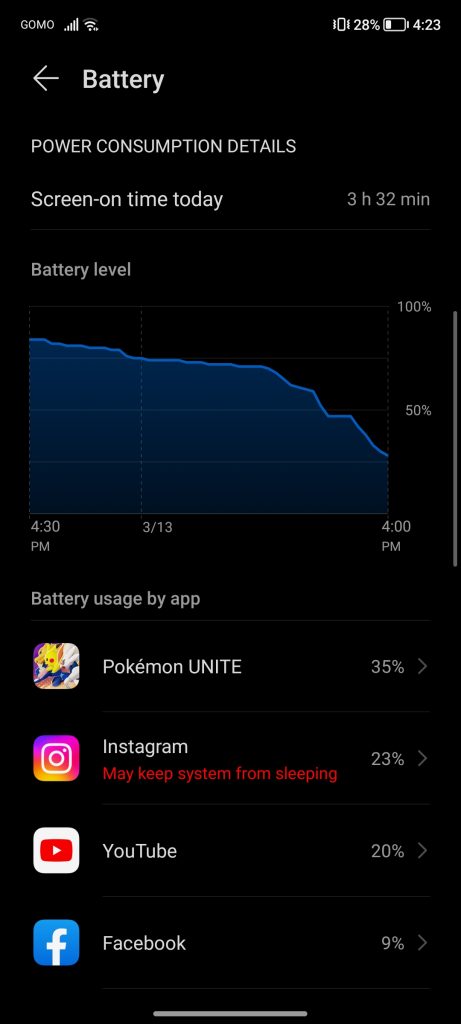 On most days, I mostly use the HONOR X9a to play Pokémon UNITE, watch YouTube videos, and some social media. In that scenario, I generally get a day and a half of use. The screenshot only showed a day where I started at around 80%, so getting almost 4 hours of screen-on time is really nice. The fact that I almost forgot to track battery life and yet still getting more than a day of use is actually a nice feeling.
Cameras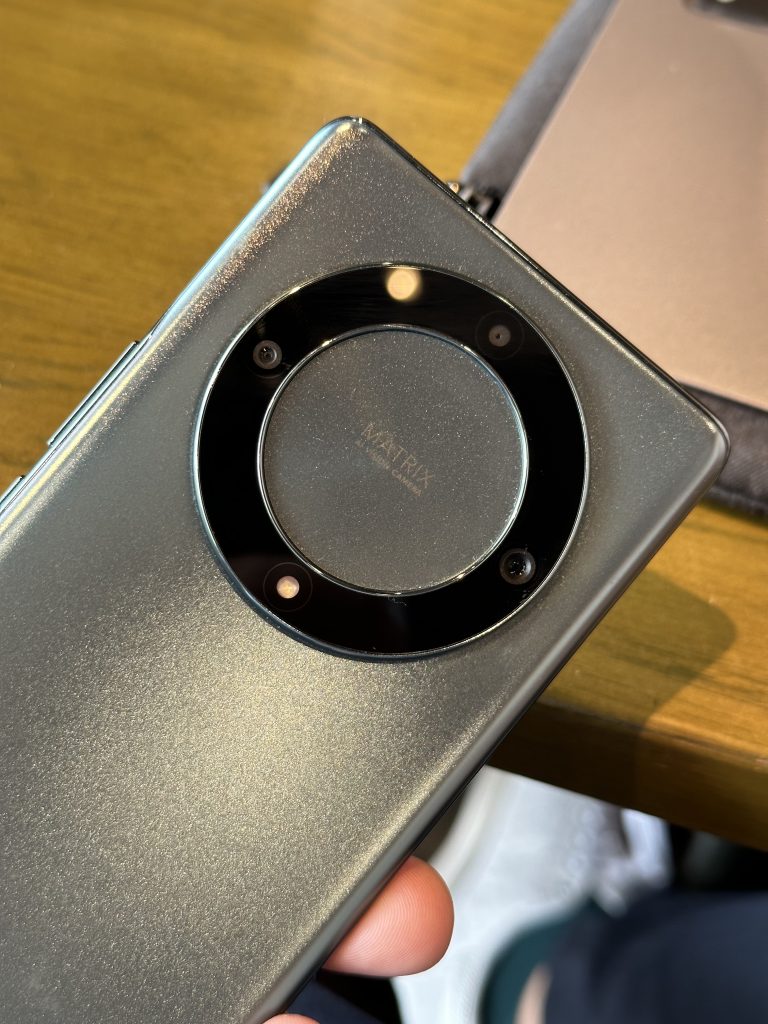 On paper, the HONOR X9a 5G has decent cameras. It has a triple rear camera setup consisting of a 64MP main camera, a 5MP ultrawide camera, and a 2MP macro camera. There's also a 16MP front camera here. Did these cameras surprise me with the resulting photos? Let's find out together.
Click on the photos for full-resolution versions!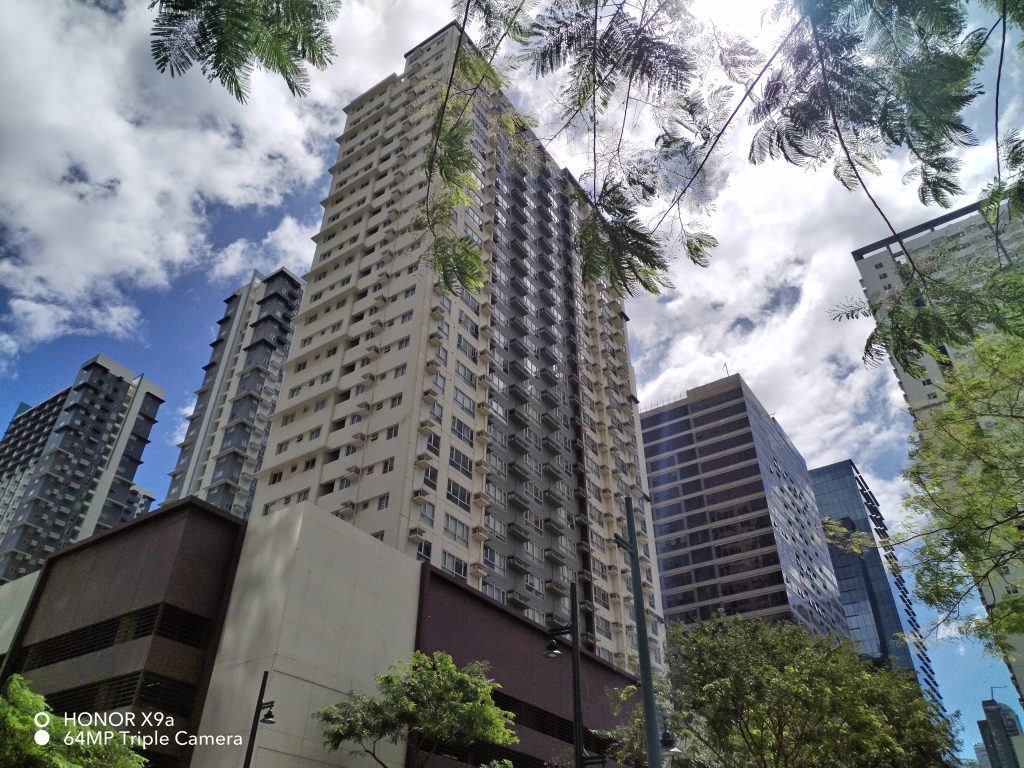 Shots taken from the 64MP main camera are pretty good in outdoor daytime shots. Colors are bright, but they tend to be washed out in certain situations. The houses in the photo below are supposed to be a tad brighter than the ones we see in the photo. Here's the weirdest part: the photo above looks good!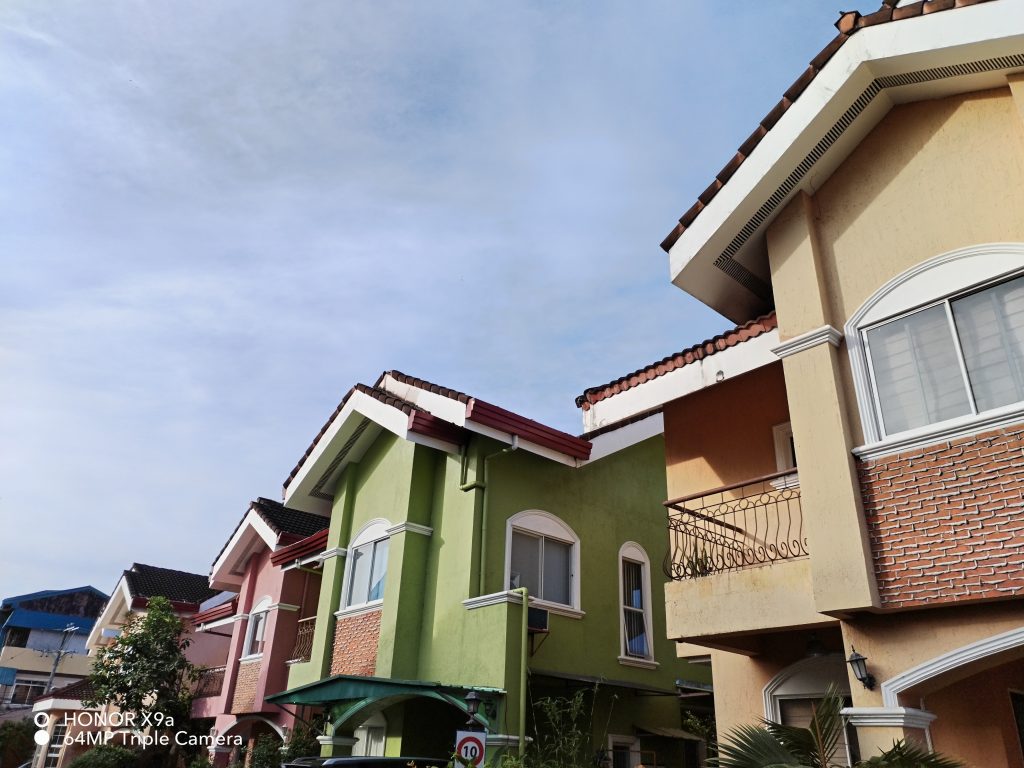 This is because the main camera tends to be inconsistent when it comes to color reproduction. There are times when the colors are fine, and other times they're off. You could get away with most of these on social media where you could pass them off as artistic choices.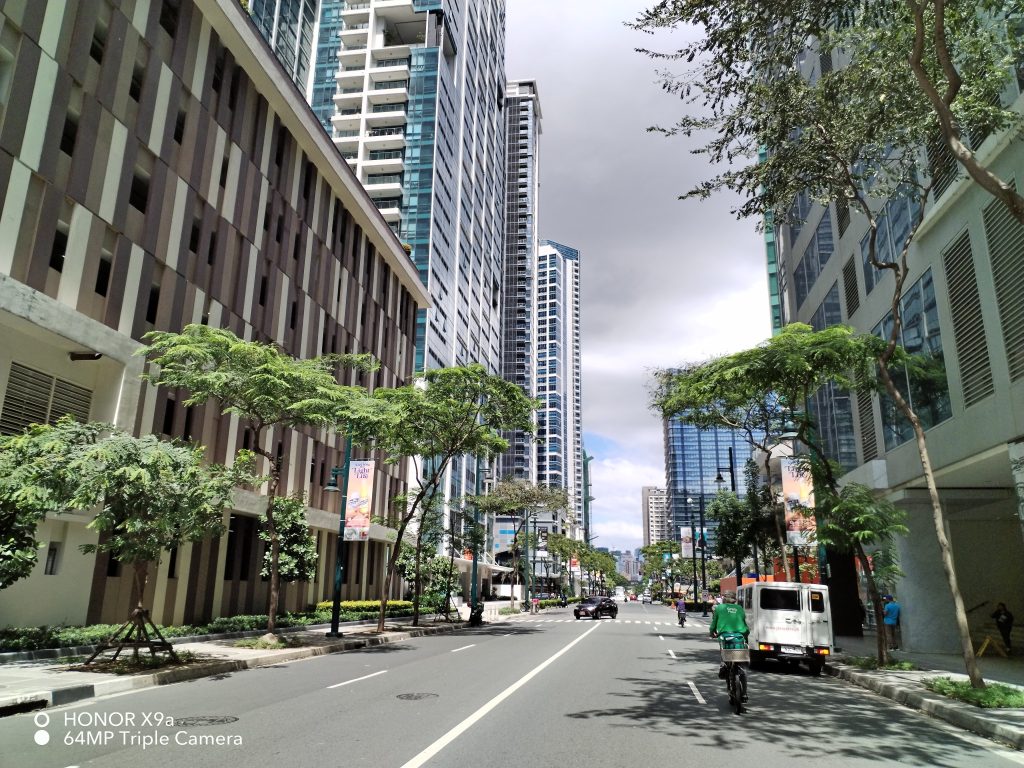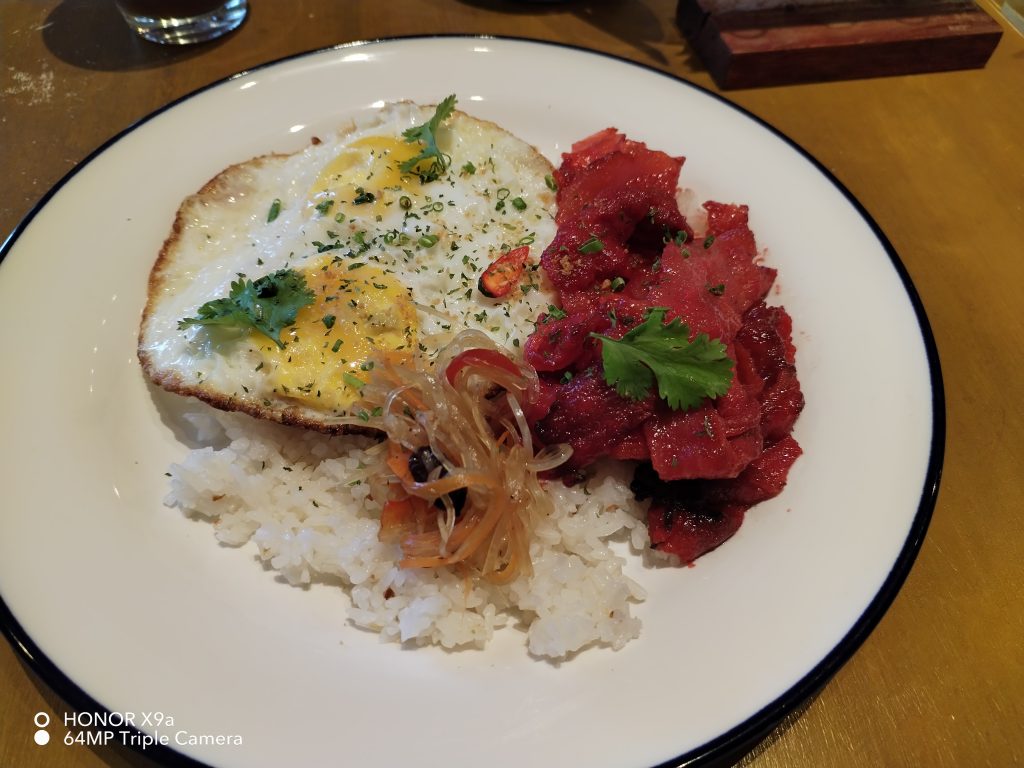 If there's one aspect that the cameras are totally fine or even good at, it's indoor shots. Whether it's the main camera or the ultrawide, I think that most of the detail is still there when there's enough light.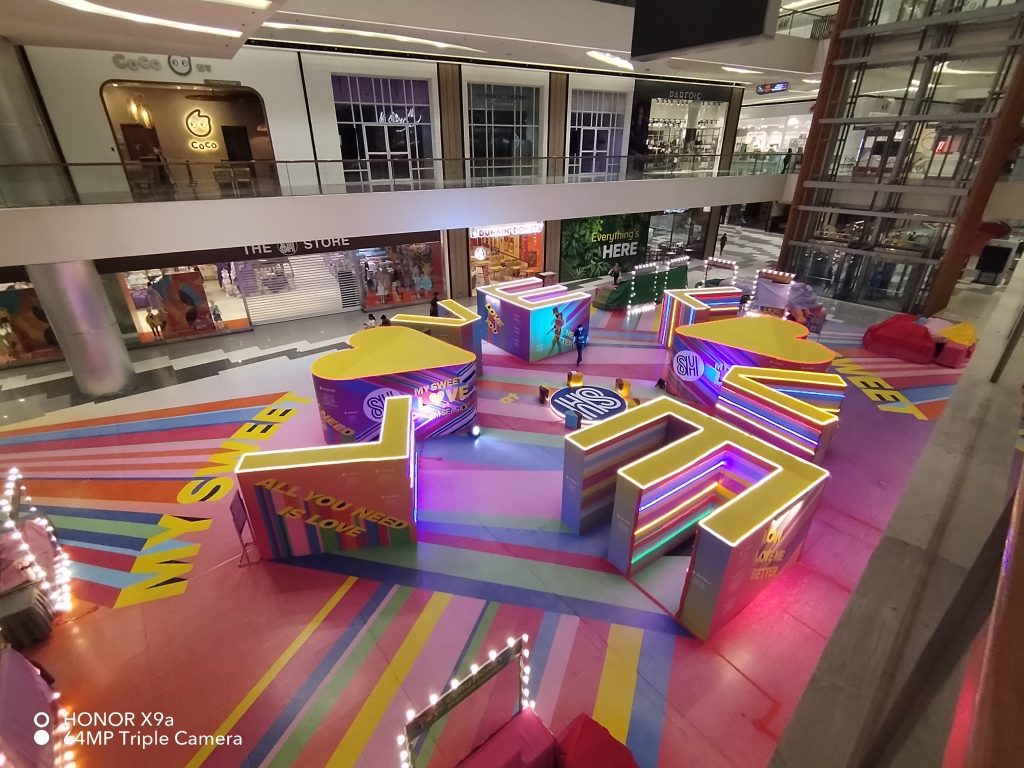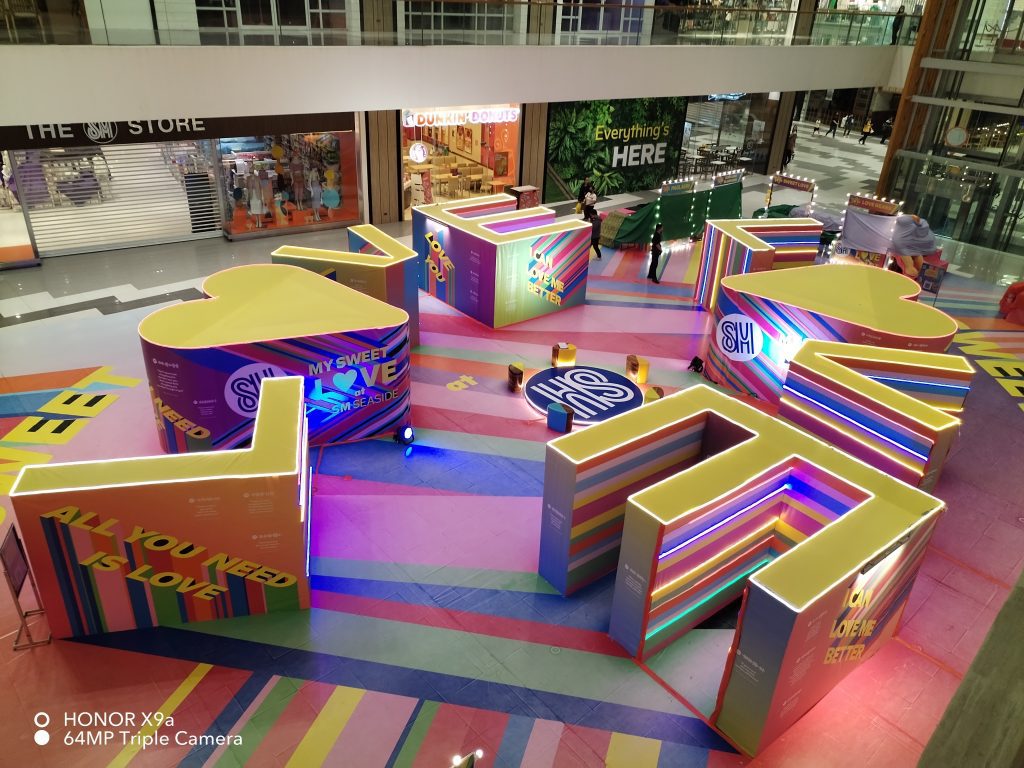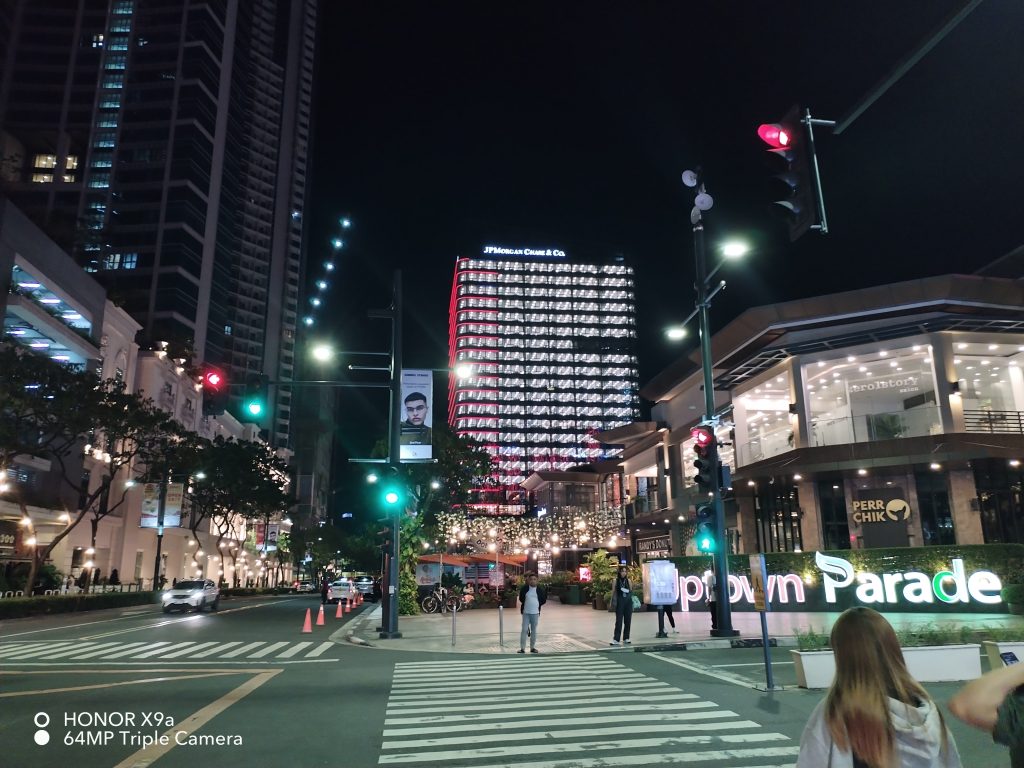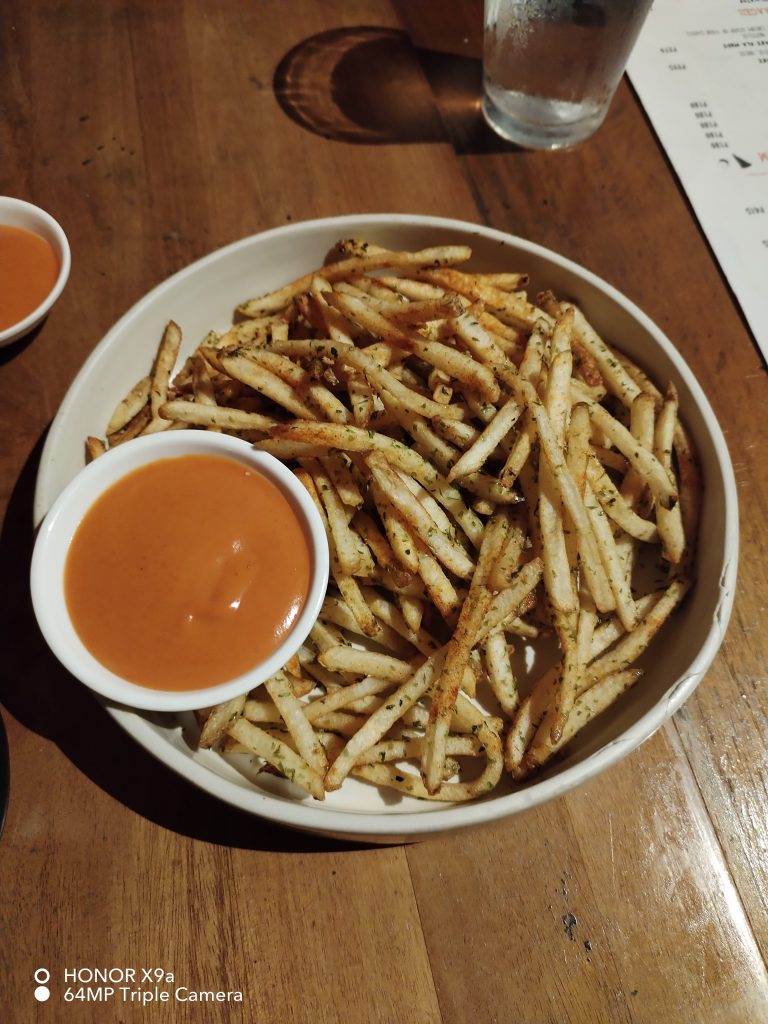 The main camera falls apart when taking low-light shots. Most details get lost in the noise like in the shot below. It's even more obvious in the photo below where the background doesn't have much detail despite the Uptown Mall signage being clear.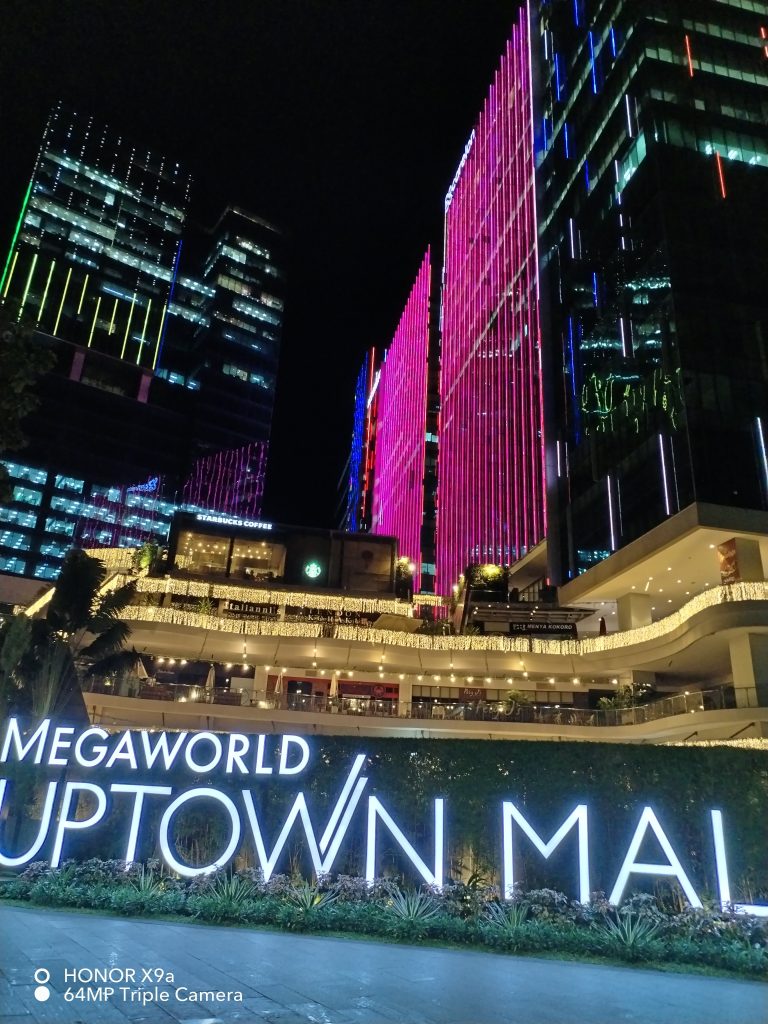 When you do give the main camera enough light indoors, you get clear photos like the one below. I still see some color inconsistencies, but they're not as pronounced compared to the outdoor shots.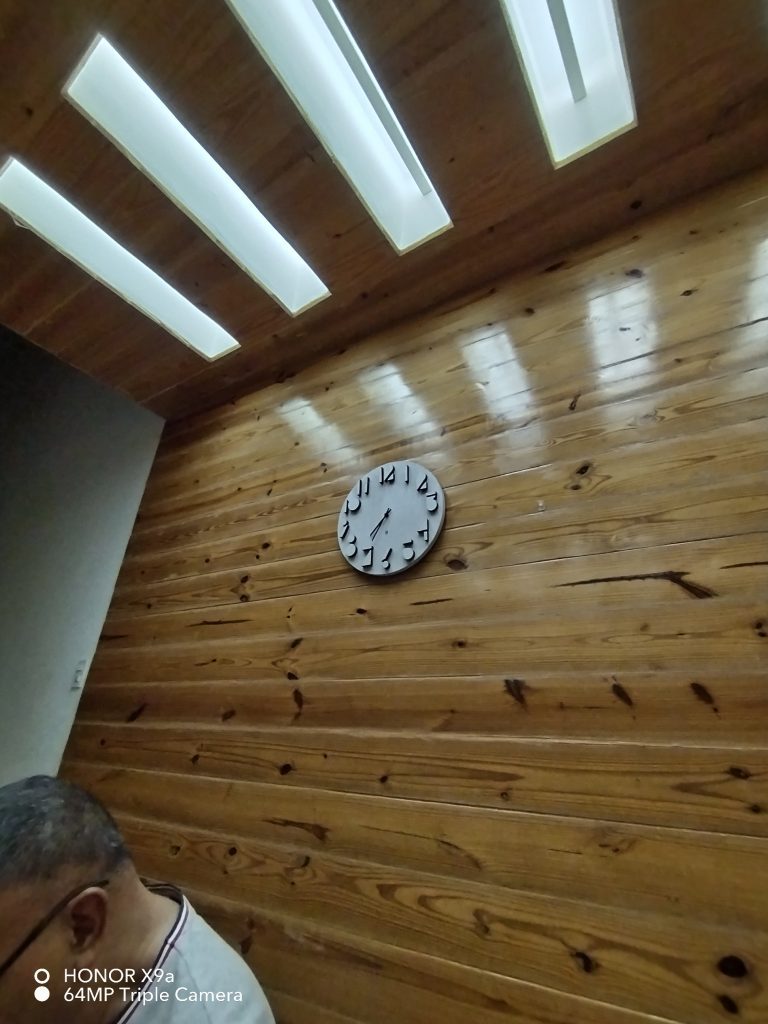 Front Camera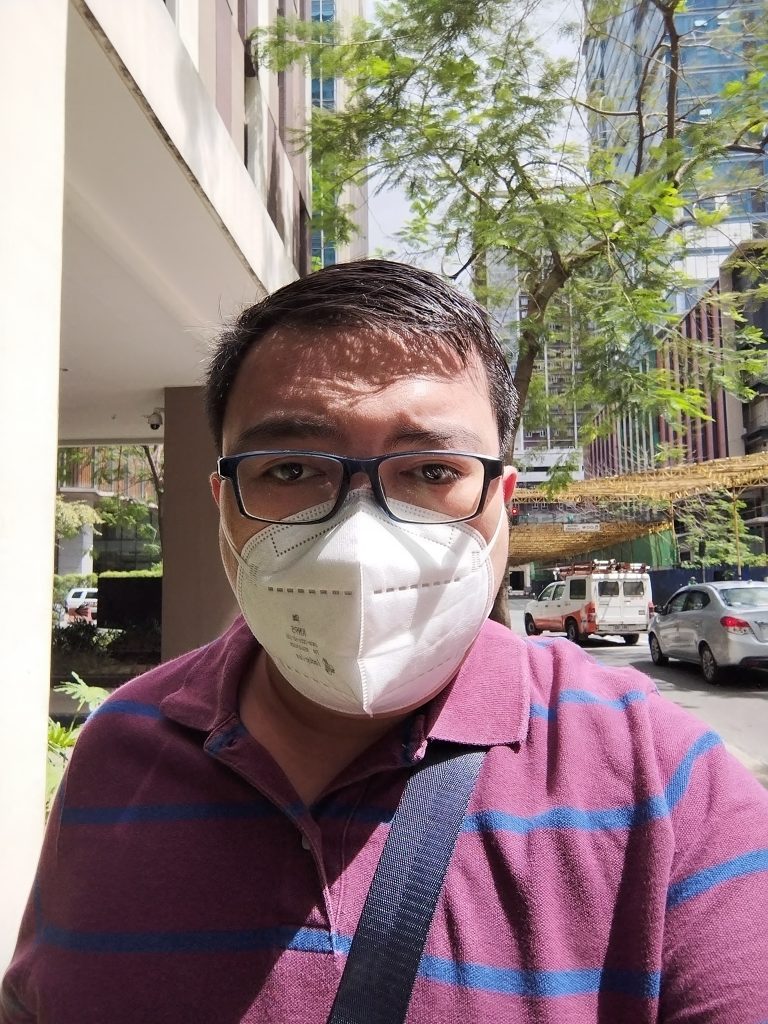 If there's a saving grace with the cameras, it's the front camera. I like the quality, especially when using it for portrait shots. Even if it kinda struggles with the cutouts sometimes, I like the results that I'm seeing here.
Although usable for common scenarios, I think you can use the shots from the HONOR X9a 5G for social media posts. If you're more of a photo enthusiast, then I think you should look elsewhere.
Should You Buy The HONOR X9a 5G?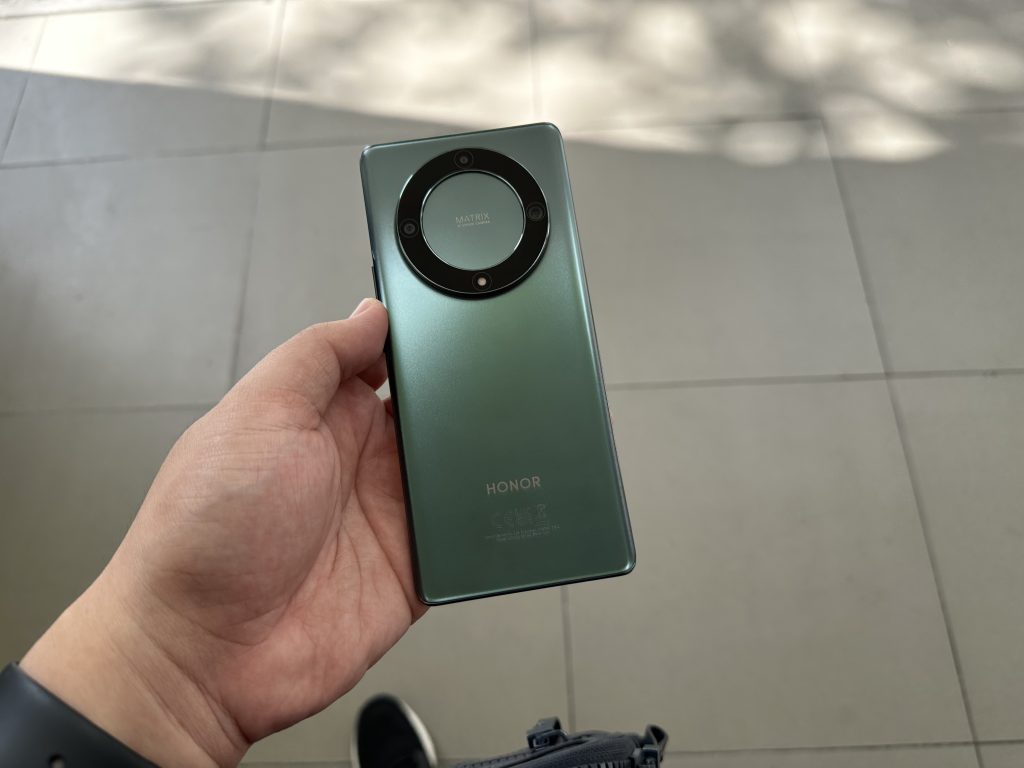 At P16,990, the HONOR X9a 5G is the most affordable phone with a curved AMOLED display. This alone makes it worth recommending despite its shortcomings unless you're not really a fan of curved displays. It surprisingly does well in terms of its performance and battery life, but HONOR could do better to support its beautiful display with stuff like dual speakers.
I'm glad that this was my first experience with an HONOR smartphone because I wouldn't have considered getting one before using this. I did say in a previous review that my perspective on curved displays changed and this phone reinforced that thought.
Pros
Dynamic Eye Design is table-friendly
Matte back + curved sides make this phone feel good in the hand
The speaker has clear sound and is loud enough
A really nice and bright curved AMOLED display
Real-world performance is better than what the Snapdragon 695 has to offer
Software doesn't bog down the overall performance
That 2-day battery life claim is closer to reality than expected
Surprisingly good front camera
Really good cellular antennas
Cons
Power and volume buttons are on the same side
No expandable storage and 3.5mm headphone jack
Just a single speaker
I still get accidental touches along the curved part of the display
Still has Android 12
Disappointing rear cameras
You can get the HONOR X9a 5G for P16,990 at HONOR kiosks nationwide and its e-commerce partners (Lazada, Shopee, TikTok Shop).