techieSpeak 002 is going to be one for the books for me!
My guest for this episode is Austine Huang, the VP of Marketing of realme Philippines. It's currently the Number 1 smartphone brand in the Philippines (now for 2 consecutive quarters!).
In this year's realme Fan Festival, the company is celebrating its 100 million fans all around the world. I talk to Austine about their recent success from what she does as VP of Marketing to how the Philippines is unique. We also get into their experiences when doing last year's Fan Festival despite the challenges of the pandemic. You also get a peek on what the rest of this year's realme Fan Festival!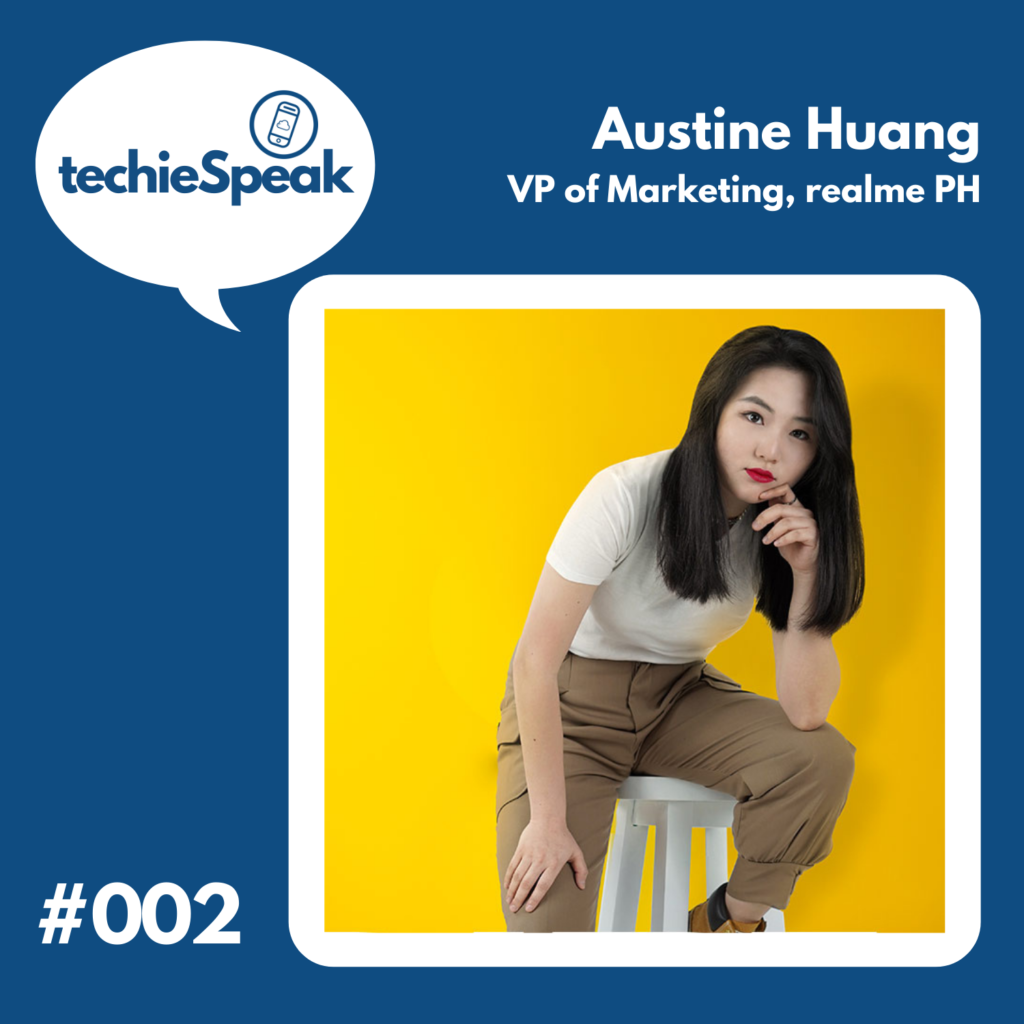 I am super grateful to Austine and the realme Philippines team for letting me do this interview!
Listen to the episode here!
Follow the podcast on:
Spotify – bit.ly/techiespeak-spotify
Apple Podcasts – bit.ly/techiespeak-apple
(Go rate and review on here too! It really helps the podcast. Thanks!)
Let me know what topics I should talk about on social media:
facebook.com/utterlytechie
instagram.com/utterlytechie
twitter.com/utterlytechie
Follow me on social media!
facebook.com/julliansibi
instagram.com/julliansibi
twitter.com/julliansibi
SHOW NOTES
realme enters the Philippines – https://utterlytechie.com/realme-philippines-launch-november-29/
Here is my realme C1 review – https://utterlytechie.com/realme-c1-review-entry-level-royalty/
The company got number 1 in the Philippines in Q3 2020 – https://www.pinoytechnoguide.com/2020/11/realme-philippines-number-1-smartphone-brand-q3-2020.html
realme Philippines getting number 1 for two consecutive quarters – https://www.philstar.com/other-sections/supplements/2021/08/11/2119217/realme-retains-no-1-spot-philippines-q2-2021-now-fastest-brand-sell-100m-smartphones-globally
A summary on realme Fan Festival 2020 – https://www.gadgetpilipinas.net/2020/08/realme-fanfest-ends/
realme's Super Brand Day Sale on Shopee – https://bit.ly/realmeSBD2021