realme continues to expand its portfolio of devices under its 1+5+T strategy. Everything besides its smartphones falls under its realme TechLife portfolio. One of the company's focuses is its wearables. Last year, I got to try out the realme Band. It was fine for what it was, but I felt that it was lacking so I didn't do a proper review. Now, I have its successor and it actually has a lot more things going for it. But at P2,490 SRP, is it worth getting? Find out in my realme Band 2 review!
Disclaimer: I got this realme Band 2 review unit from realme Philippines. It arrived on October 16, 2021 and I've been using it for 4 days before writing this review. Because of how long I have it, I'll have a follow-up long-term review later.
Unboxing Experience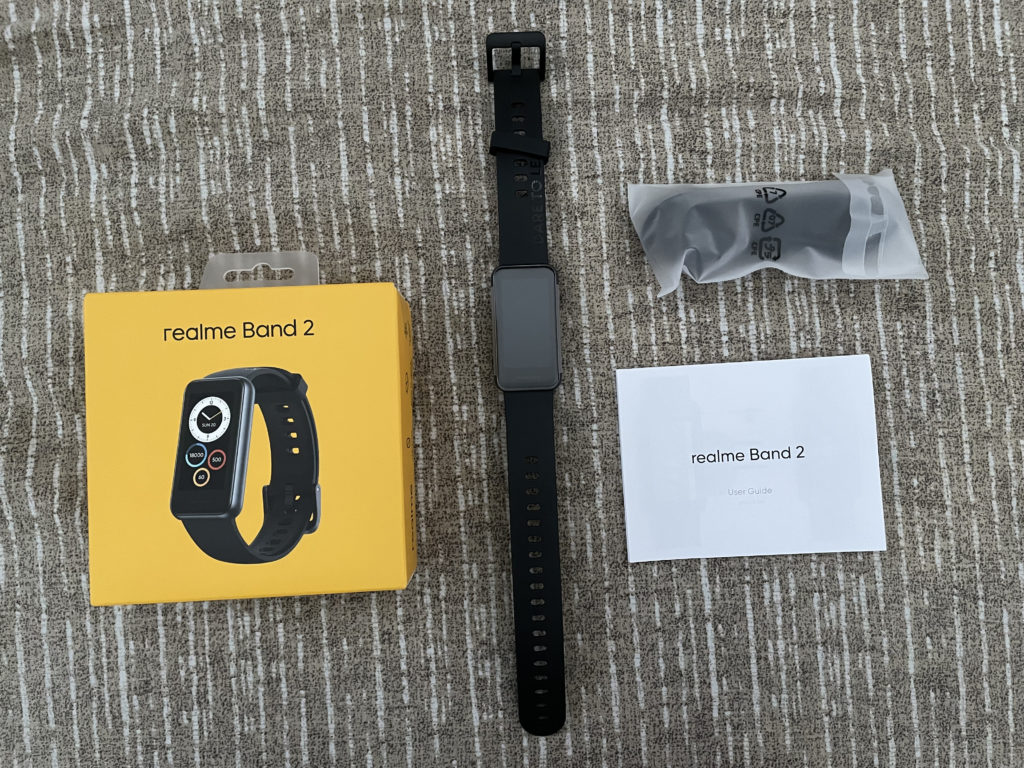 Like most of the TechLife devices, the realme Band 2 also has a pretty straightforward unboxing experience. It's kinda hard to knock on tech companies for having proprietary charging cables for wearables. I just wish there was a standard for that.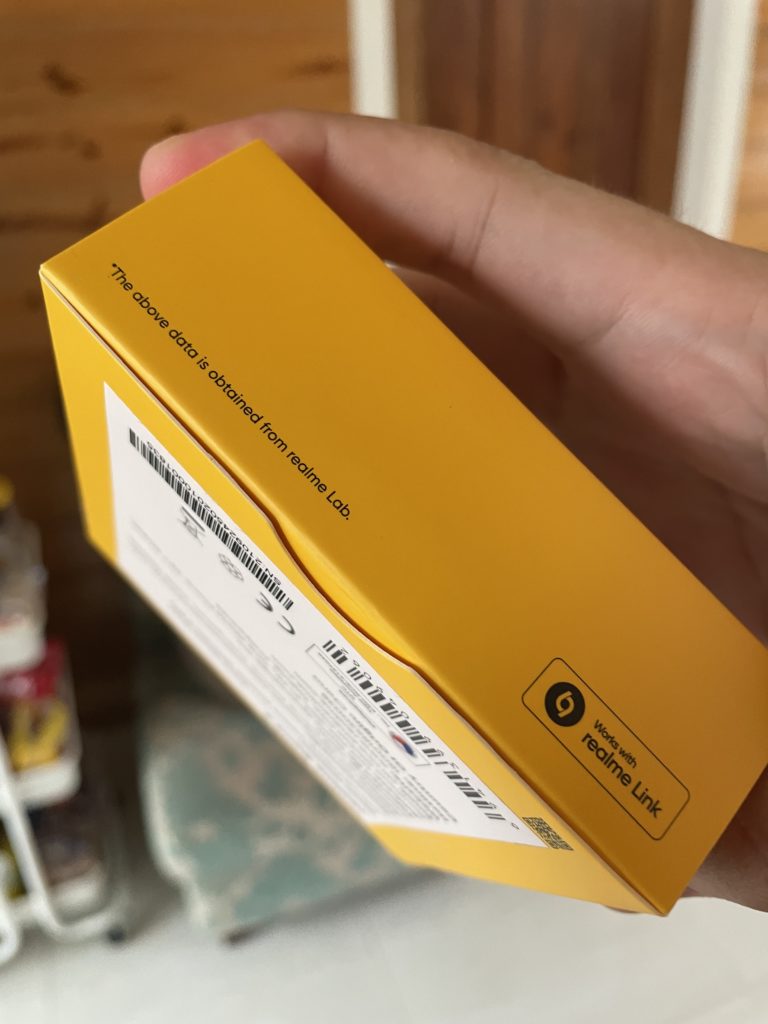 This is really a small thing, but I am SO HAPPY that they didn't put tape here anymore! It would be annoying sometimes to deal with the tape after opening the box.
realme Link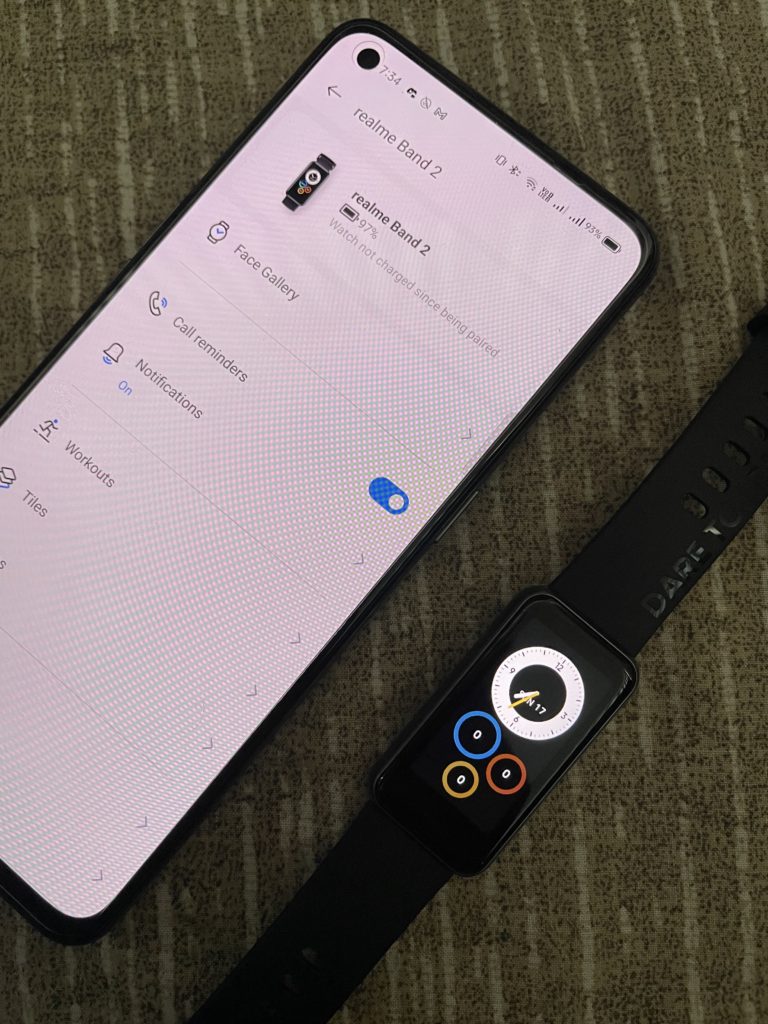 I believe that one of the things that realme has going for it is its realme Link app. This app is where you can setup and manage various TechLife devices. You can also check your health data and even setup home scenarios with the app. The realme Band 2 setup was smooth and I didn't really experience major hiccups. I even tried setting this up with the realme Link app on my iPhone and it works just as expected!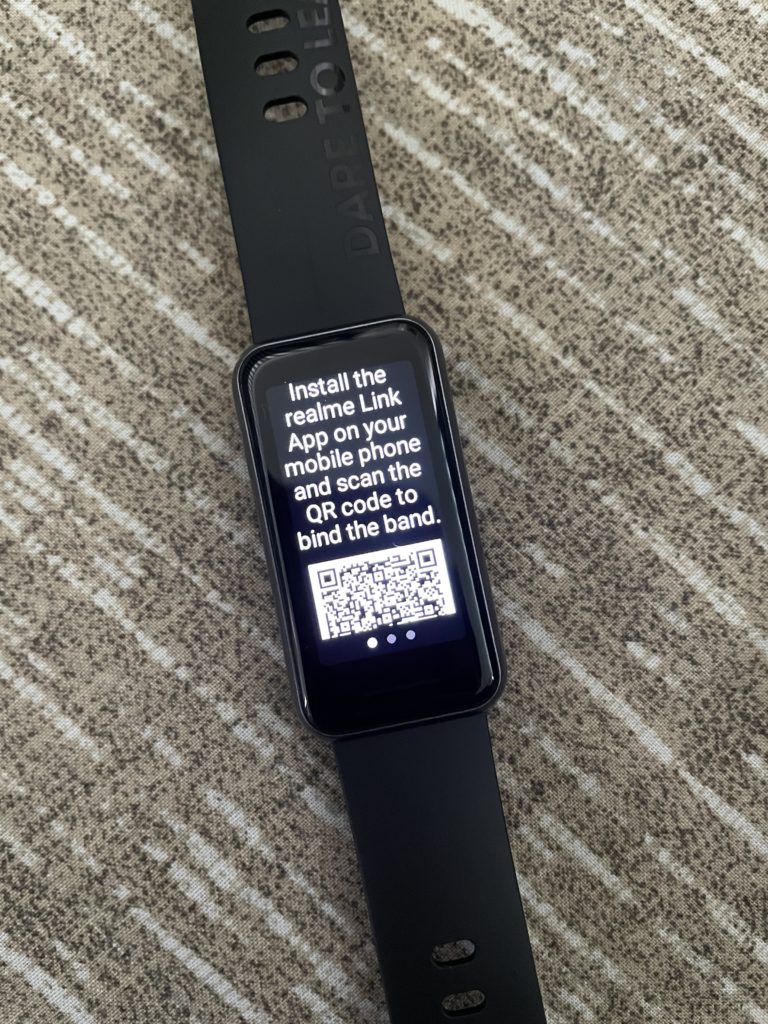 Design and Display
A big highlight of the realme Band 2 is its bigger 1.4-inch touch screen display. It's bright enough indoors but could use more of that outdoors. I appreciate the fact that despite the bigger display, the overall footprint doesn't feel bulkier than the previous band. The design makes it feel more like a watch though. I was using the realme Watch 2 previously and I can't say that I miss it thanks to the larger display on the Band 2.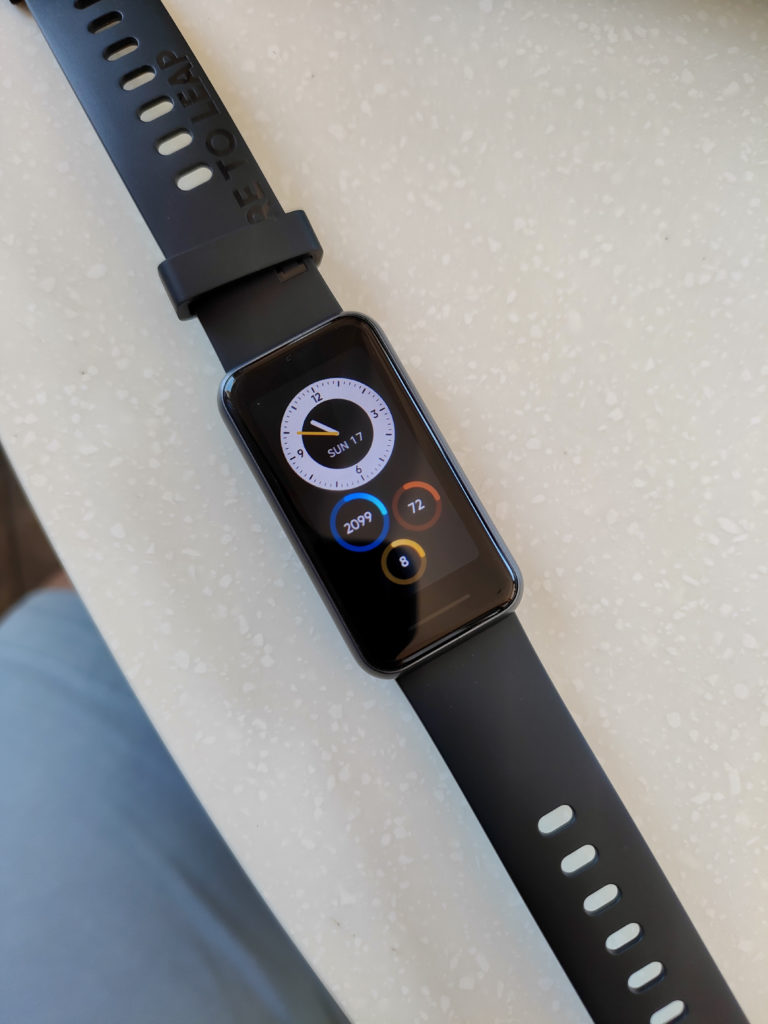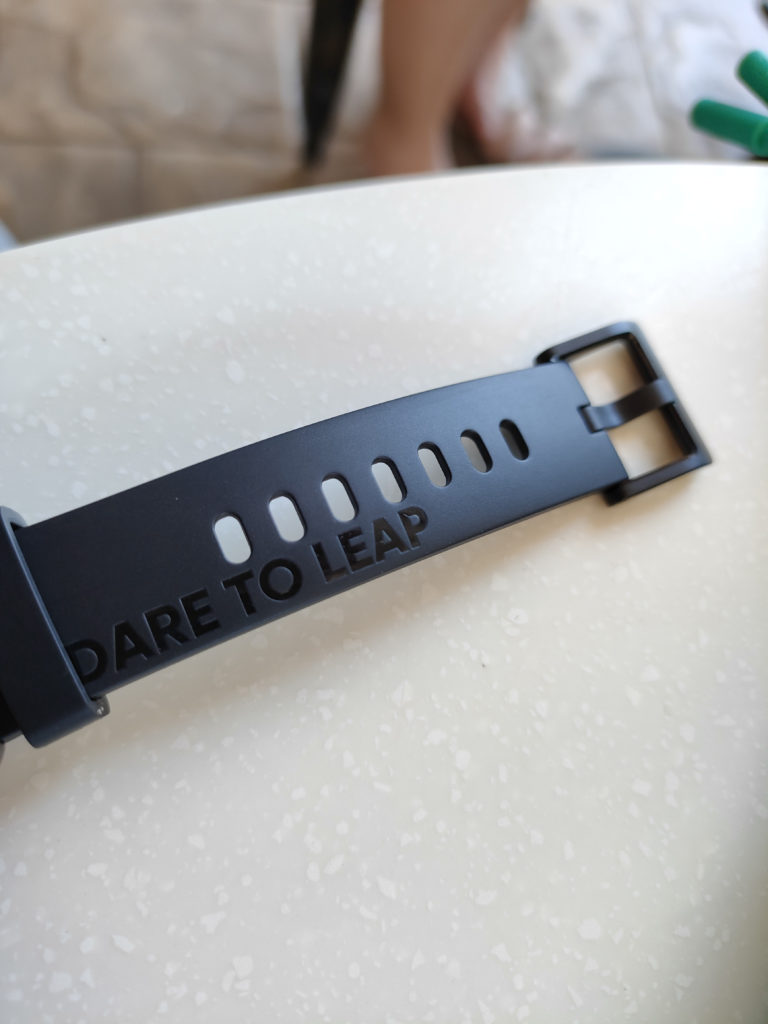 There's a DARE TO LEAP text on the top part of the strap. It's actually a nice touch and doesn't really get in the way of the overall design. That said, it feels like a normal watch strap. In other countries, realme touted Stylish Wrist Straps for the realme Band 2. I hope realme Philippines can bring those here so I can change the strap from time to time.
Health Features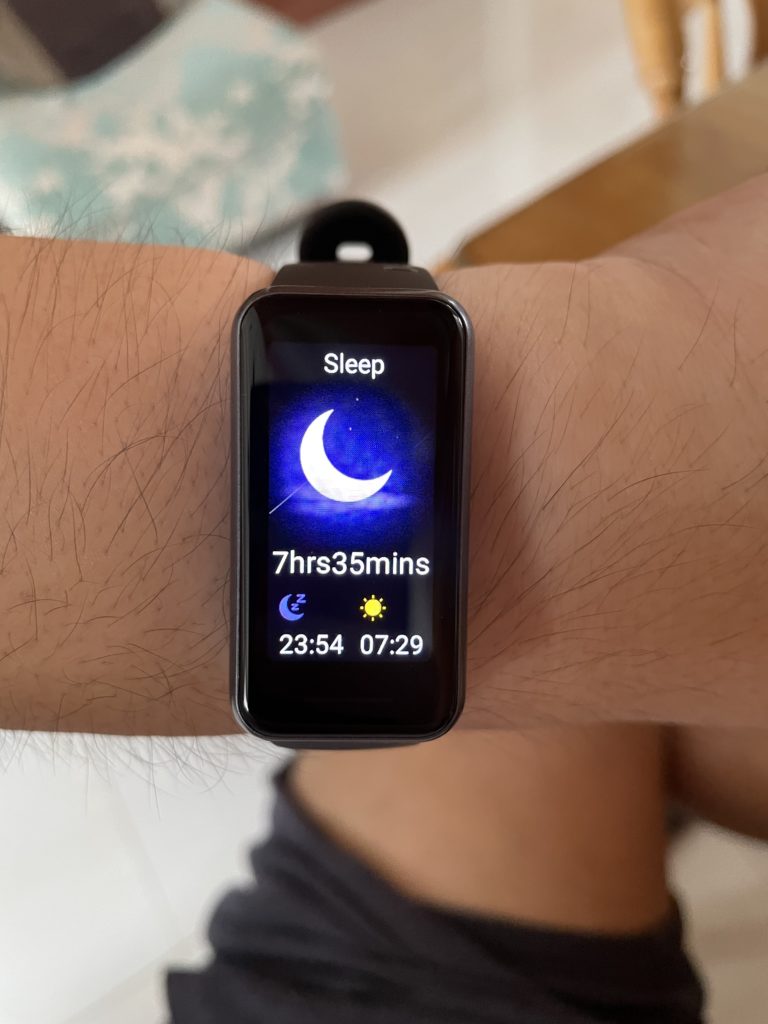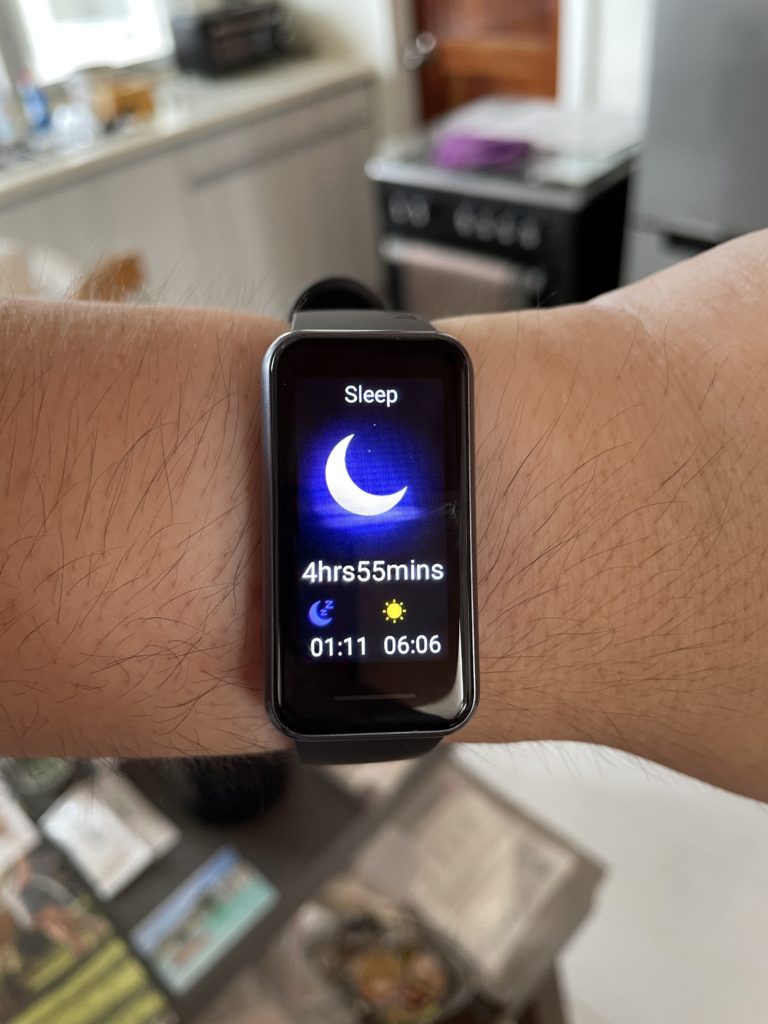 The realme Band aims to be your new 24/7 health buddy and I think realme did a good job of doing just that. One of the new features it has is its ability to do Sleep Quality Analysis. The one thing I appreciate about this is the fact that I didn't do any setup! It just detects whenever I sleep and records Light Sleep and Deep Sleep among other things. (The above photos just prove how inconsistent my sleep can be.)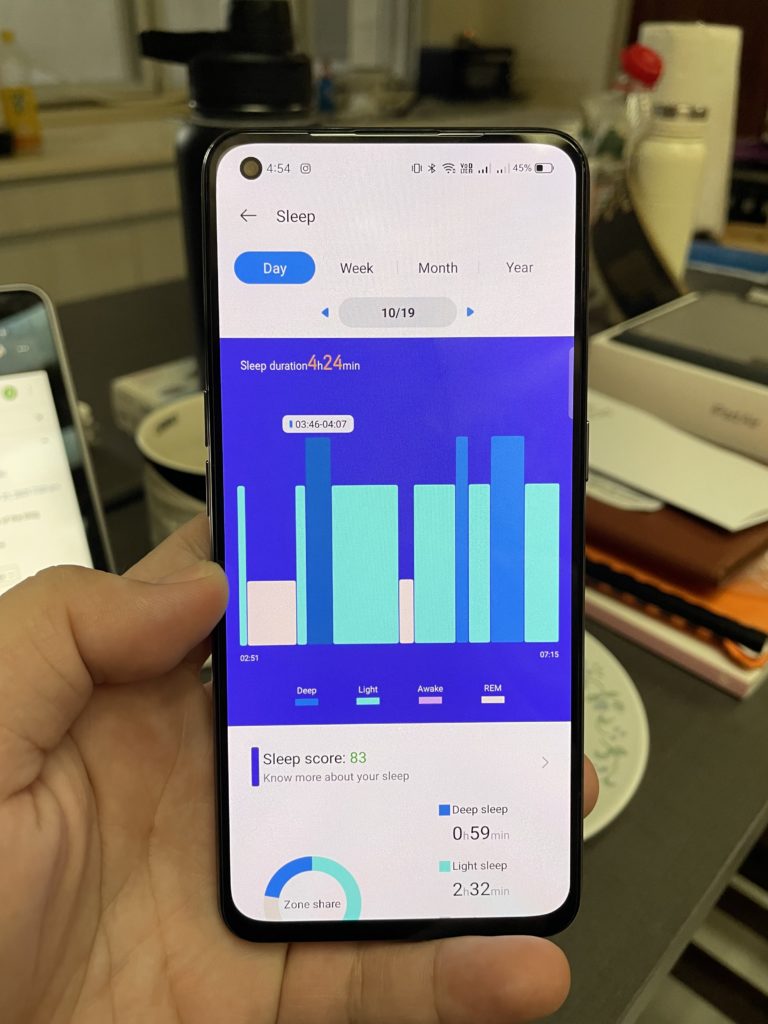 The realme Link app allows you to check your sleep data and find out how you sleep. This is where you see how long you are in light sleep and deep sleep. It's really useful especially if you want to improve your sleeping habits.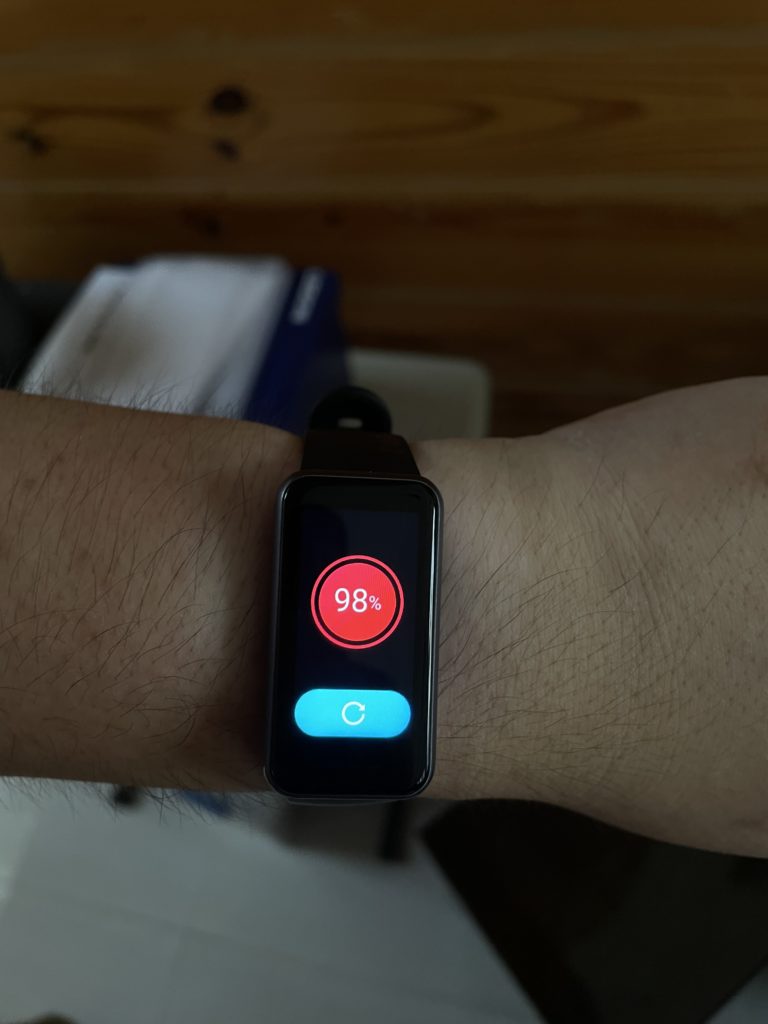 Another feature that initially excited me was its Blood Oxygen Monitor because this feature is usually found in more expensive fitness trackers. Unfortunately, I have some issues with it. I have a hard time using this sensor because it really requires you to have a tight fit for it to work properly. When I do that though, it's accurate enough and matches the results of the pulse oximeter we have at home.
The heart rate monitor works as expected and generally matches the results I get from another smartwatch.
Fitness Features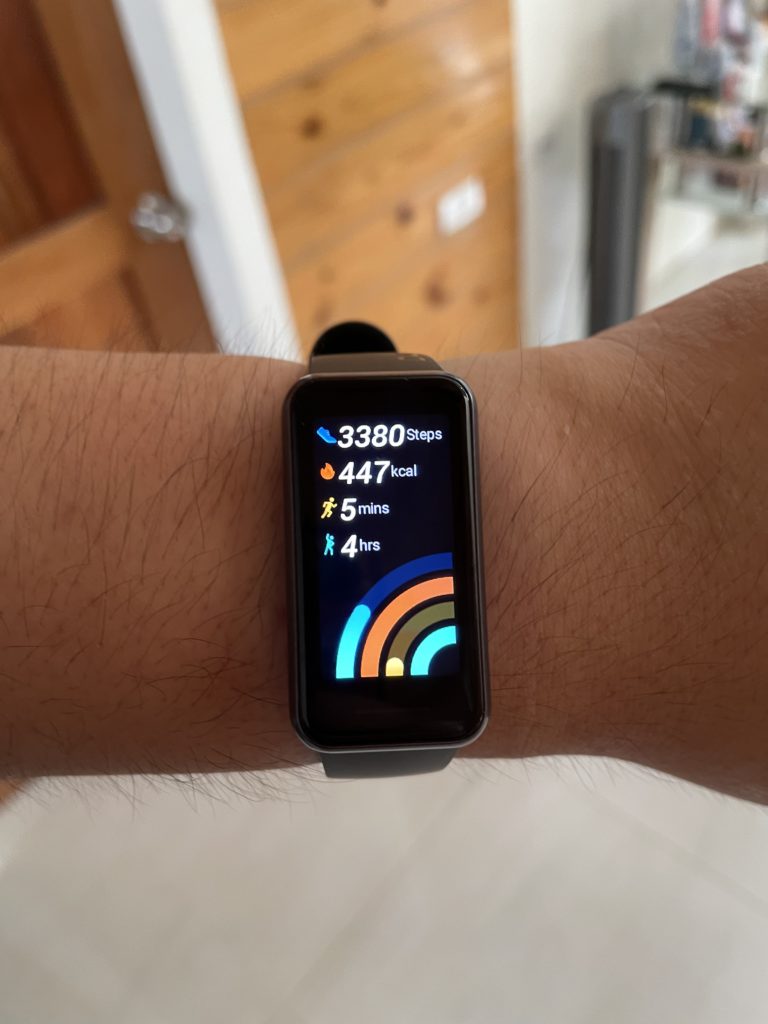 Of course, the realme Band 2 is a fitness tracker that can track your workouts. The previous Band only got 9 sports modes. Now? We get 90 sports modes! I only got to try the Indoor Walk workout but it works really well for me.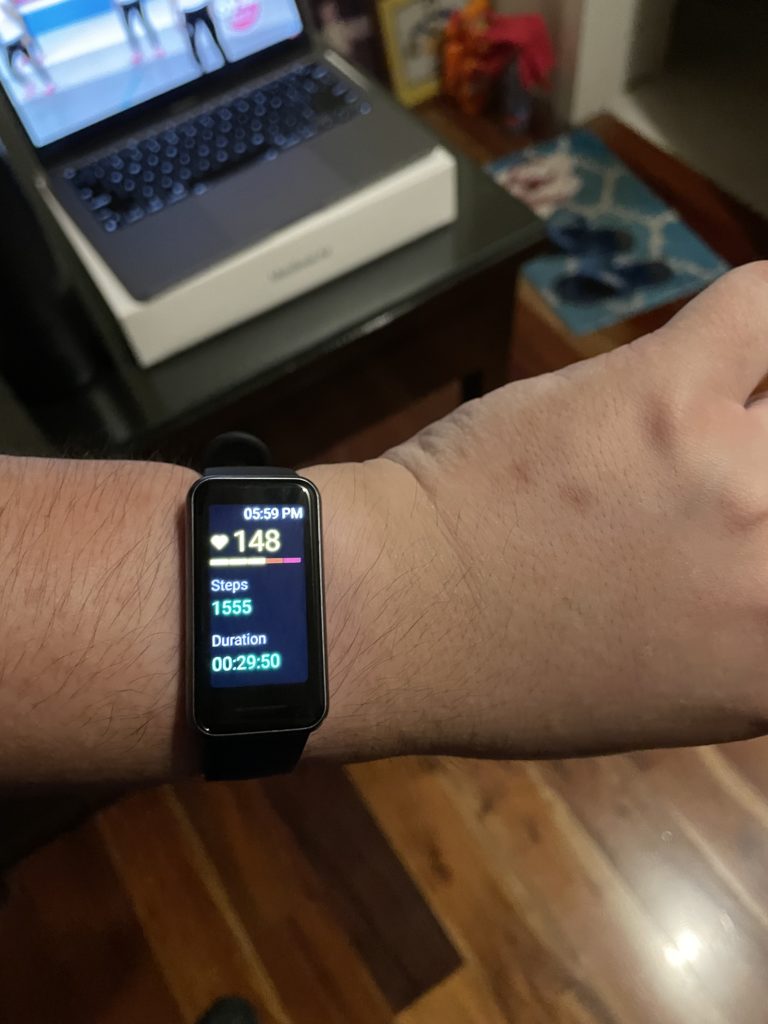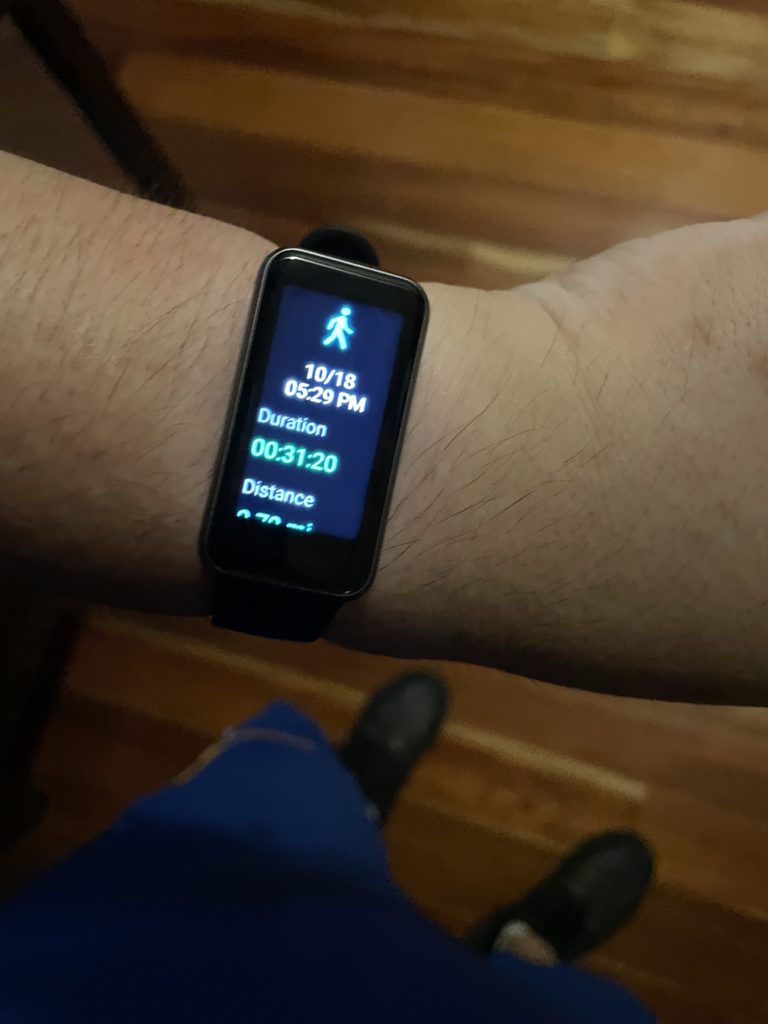 The bigger display on the Band 2 really helps in seeing our workout progress. Seeing the heart rate, steps, and the duration up top is a nice touch.
Other Noteworthy Features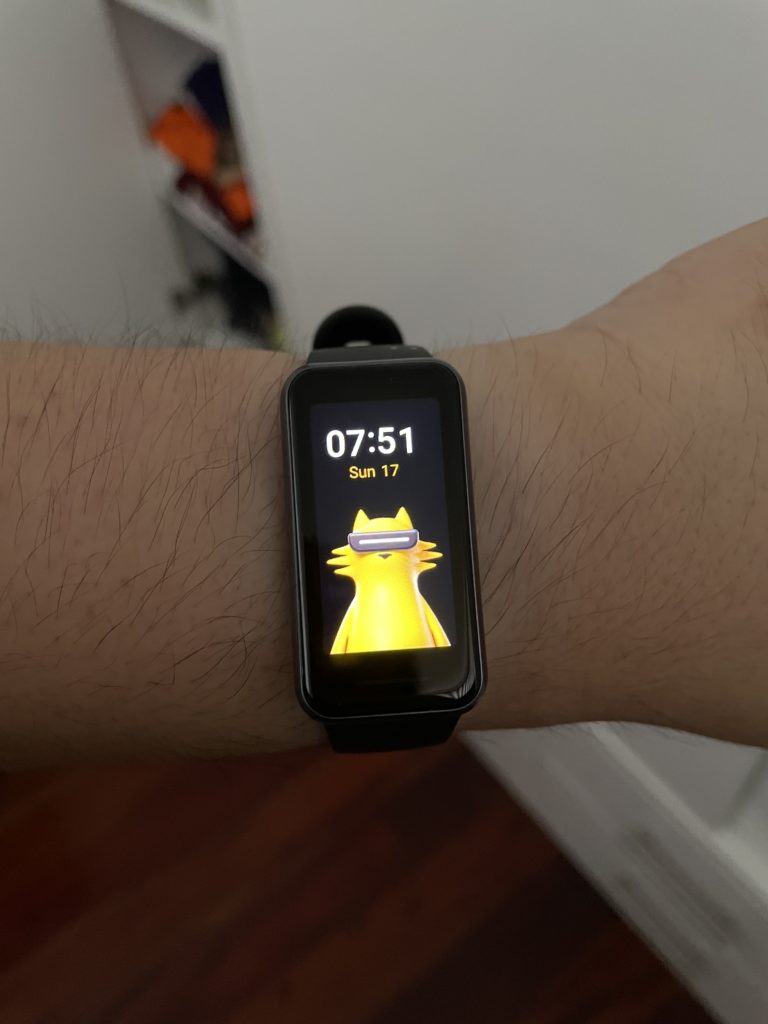 The realme Band 2 comes with 50 Personalized Dial Faces that can cater to your style and mood. As I mentioned earlier, you can swap out the strap as well. (Please make other straps available!)
I wasn't able to swim using this, but realme claims that this has 50m of water resistance. Let's see if this holds up when I am able to go to a pool or a beach. I did sweat a lot so that seems to pan out.
I didn't touch on the Smart AIoT Control
Battery life on the realme Band 2 is EXCELLENT. Throughout my review process and multiple setups with both my iPhone and Android phone, it hasn't died yet! realme claims that it has a 12-day battery life but I can't really prove that in just 4 days. I'll be checking this for a long-term review if it holds up.
Final Verdict, For Now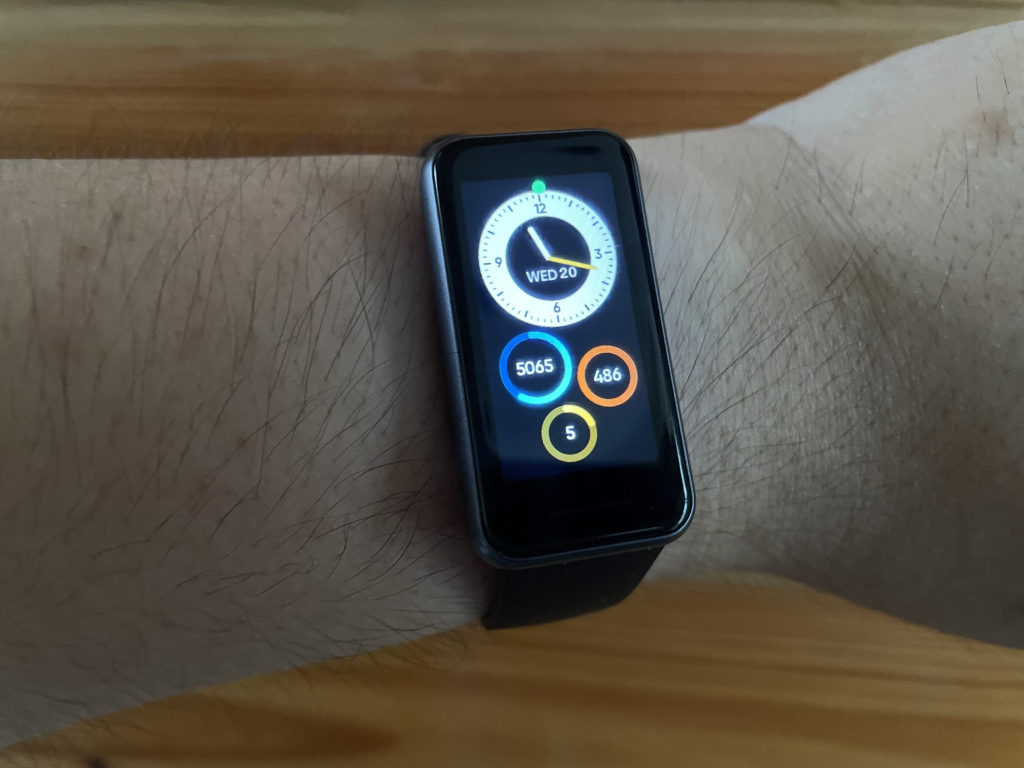 The realme Band 2 is a worthy upgrade over its predecessor. Its screen alone makes it worthwhile! I never had to think about it to get sleep tracking, and the usual fitness and health tracking is good enough.
I am someone who isn't too fitness-obsessed. Having a wearable that can do health & fitness tracking is important to know how hard we work out and all. It's nice having the Blood Oxygen Monitor but you shouldn't heavily rely on it.
For an SRP of P2,490, the realme Band 2 is a viable option for those looking for a simple fitness tracker without breaking the bank. If you buy this on October 22, you can get it with a P750 discount! (That brings the price down to P1,740.) You can avail of this offer on the realme Official Store in Lazada and Shopee.
What do you think of the realme Band 2? Is it something you're considering? Sound off in the comments!