After launching the POVA 5 back in August, TECNO brings another member of the POVA 5 Series to the Philippines! The TECNO POVA 5 Pro 5G still has the Mecha Design but brings a new tech-infused Interactive LED design. This phone rocks a MediaTek Dimensity 6080 5G processor, 68W Ultra Charge, Upgraded Heat Dissipation and a 6.78-inch 120Hz FHD+ Display. You know what's the best part? This phone starts at P9,999!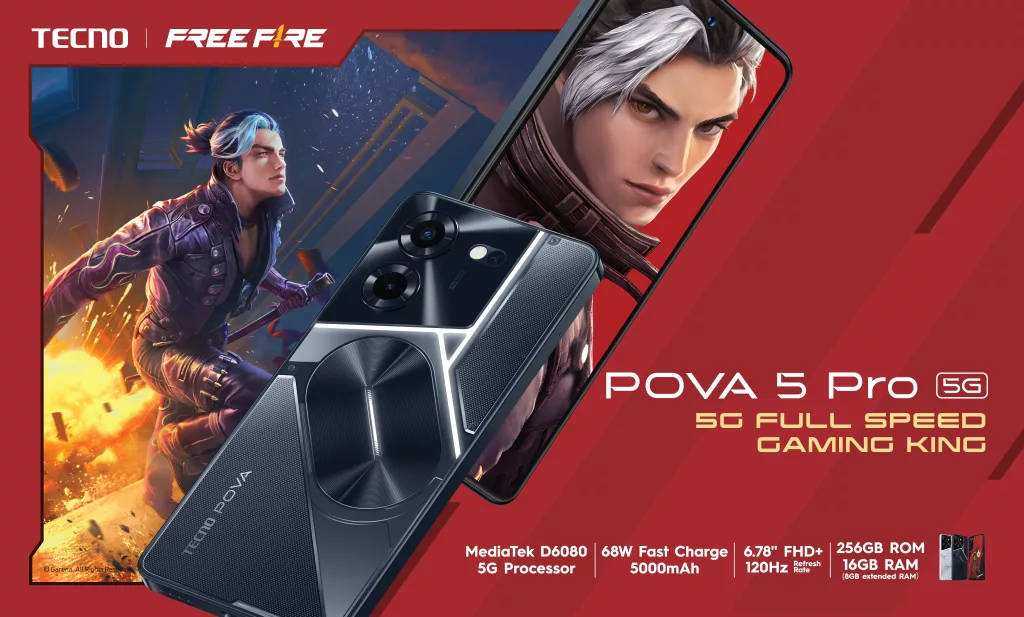 Pricing and Availability
Yes, you heard that right! The POVA 5 Pro 5G retails for P9,999 with 8GB of RAM + 8GB of Extended RAM and 256GB of storage. It comes in two colorways: Silver Fantasy and Dark Illusion. Starting today, fans can now get the POVA 5 Pro 5G via the official TECNO e-commerce platforms on TikTok Shop, Lazada, and Shopee. For those looking to buy in store, it will be available starting September 12.
TECNO Super Brand Day on TikTok Shop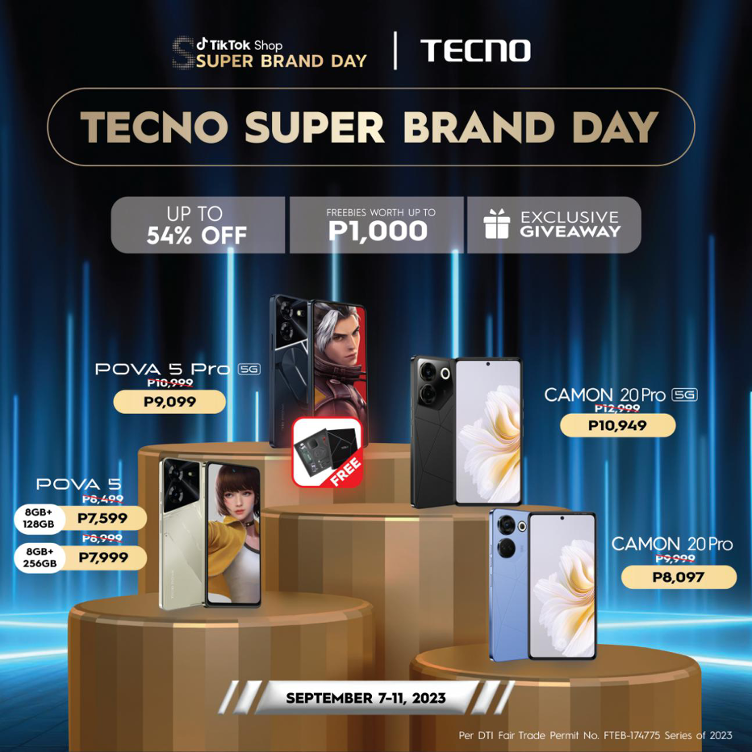 Fans will surely enjoy this surprise from TECNO! It will have exciting deals and promos during the #TECNOSuperBrandDay on TikTok Shop from September 7 to 11. Those buying the new POVA 5 Pro will get 1 FREE Gift Box. If you're eyeing other TECNO products, you can get up to 54% OFF on select items.
Standout Features of the TECNO POVA 5 Pro 5G
The POVA 5 Pro brings the POVA 5 Series to the next level by building on the 3D Mecha Design we saw on the POVA 5. We now have a Colorful LED Ambient Light Design that utilizes the most advanced nano-micro-engraving lithography technology. This new upgrade simulates a three-dimensional sense of light and shadow that makes the device truly alive when you're gaming!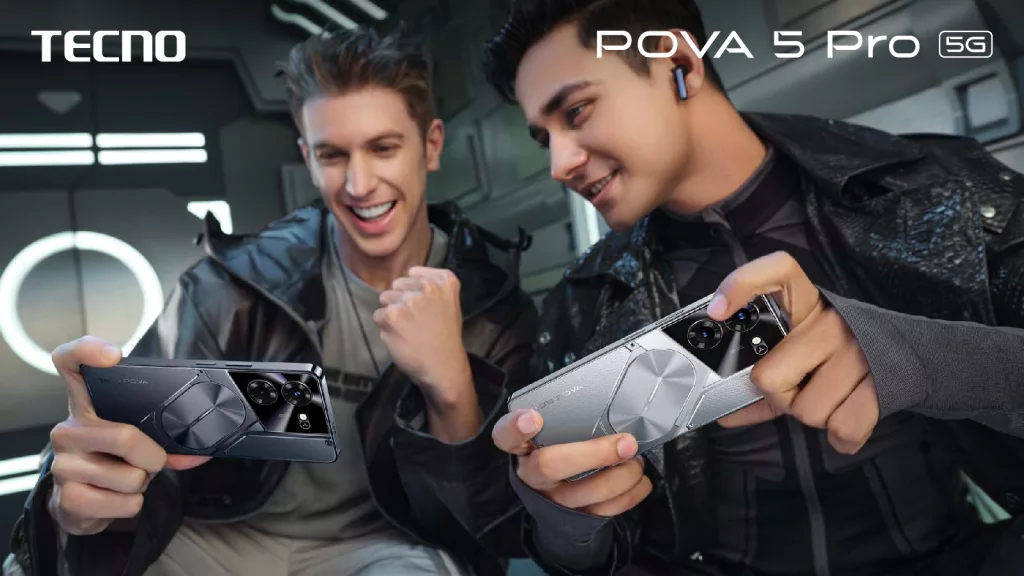 5G Comes to the POVA Series
5G also enters the conversation here thanks to having a MediaTek Dimensity 6080 5G processor. This phone also comes with Smart 5G 2.0 that reduces power consumption by recognizing device usage and then analyzes the network environment to intelligently switch between 4G and 5G. Supporting this processor is 8GB of RAM + 8GB Extended RAM and 256GB of internal storage. In case that's lacking for some reason, there's a microSD card slot that's waiting for you.
Battery Prowess to the Next Level
Powering all this is its 5000 mAh battery with 68W Ultra Charge capability. You can charge the POVA 5 Pro to 50% in just 15 minutes, and from zero to 100% in only 45 minutes. This phone comes with Battery Lab 3.0 which adapts power-saving strategies to different scenarios. It includes features like Bypass Charge, Charging Port Monitoring, and STS Secure Battery Technology.
Other Features To Check Out
The TECNO POVA 5 Pro 5G also rocks these features that make it a great choice under P10,000:
6.78-inch FHD+ LTPS LCD display with 120Hz refresh rate
Upgraded Vapor Chamber Cooling System
Panther Engine 3.0 for better gaming fluency and less game power consumption
Dual Speakers with Hi-Res Audio and DTS certifications
What do you think of the TECNO POVA 5 Pro? Do you find it a really compelling option for mobile gamers on a budget? Sound off in the comments!