I can no longer deny TECNO's success in the Philippines. It's clear that its value-for-money phones really resonated with us Filipinos. The brand's POVA Series of phones target mobile gamers who need a capable phone for gaming that lasts long without breaking the bank. I got a chance to check out the TECNO POVA 5 for review. While that's still ongoing, I'm here to share what's inside and my initial thoughts about this POVA phone. Here's my TECNO POVA 5 unboxing and first impressions.
Disclaimer: TECNO Mobile Philippines sent over the 8GB + 256GB variant of the TECNO POVA 5 in Mecha Black on August 14, 2023. I unboxed it on August 23 and I've been using it on and off for 2 weeks.
Unboxing Experience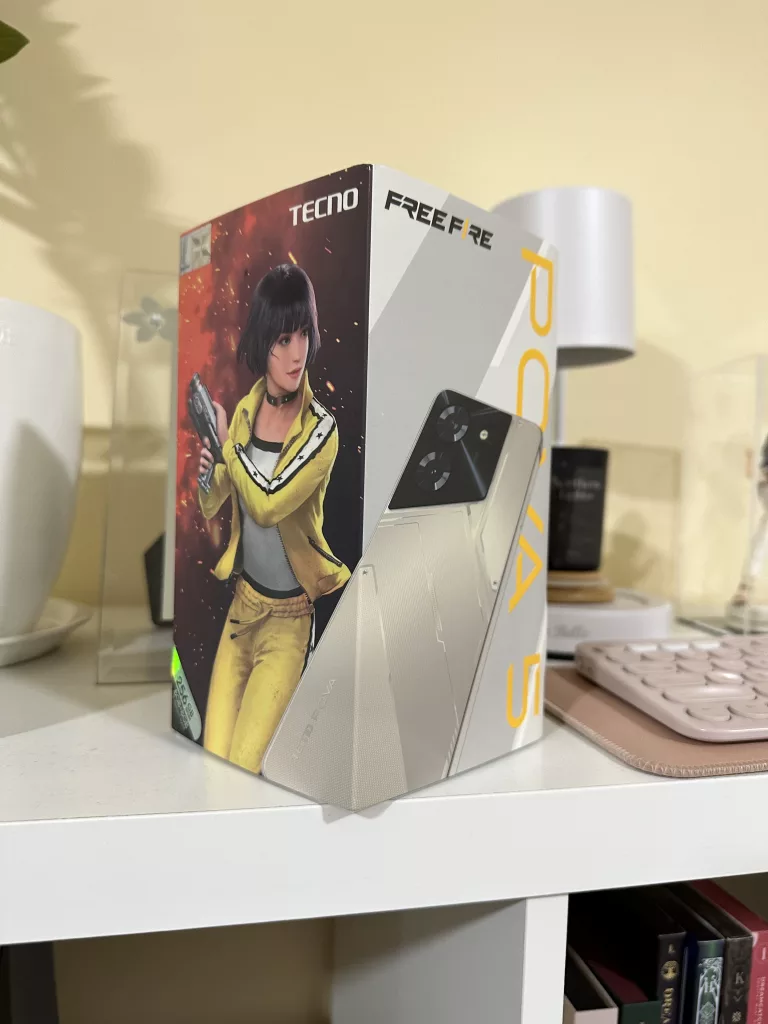 I commend TECNO for trying something new with the packaging of the POVA 5. Instead of a more traditional rectangular box, we get a "Toblerone-shaped" box. (I'm actually not the first person to say that it looks like Toblerone!) Thanks to the brand's collaboration with Garena Free Fire, we actually get the Free Fire Special Edition in the Philippines. It's nice that TECNO really wants us to get a gaming phone experience with the POVA 5 despite its pricing.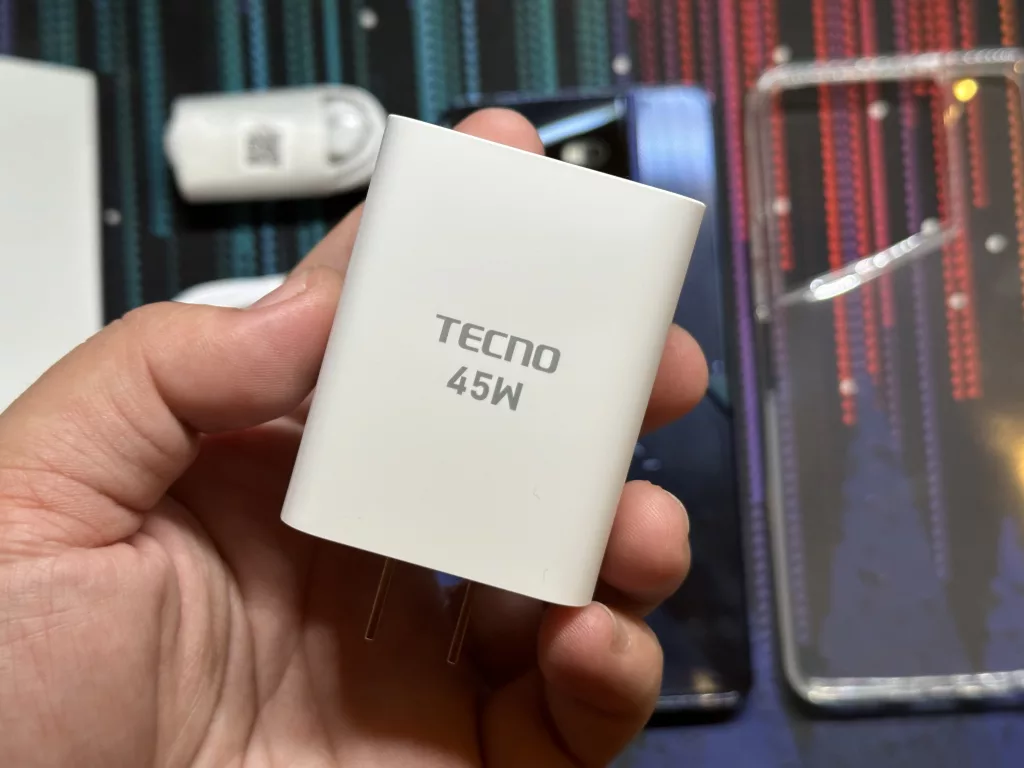 Two things about the TECNO POVA 5 unboxing experience stood out to me:
A 45W charger included in the box (other phones in its price range tend to max out at 33W)
The inclusion of WIRED EARPHONES! I have not seen these included with a phone other than vivo phones from 3-5 years ago.
Other than that and the box shape, we get a standard unboxing experience here.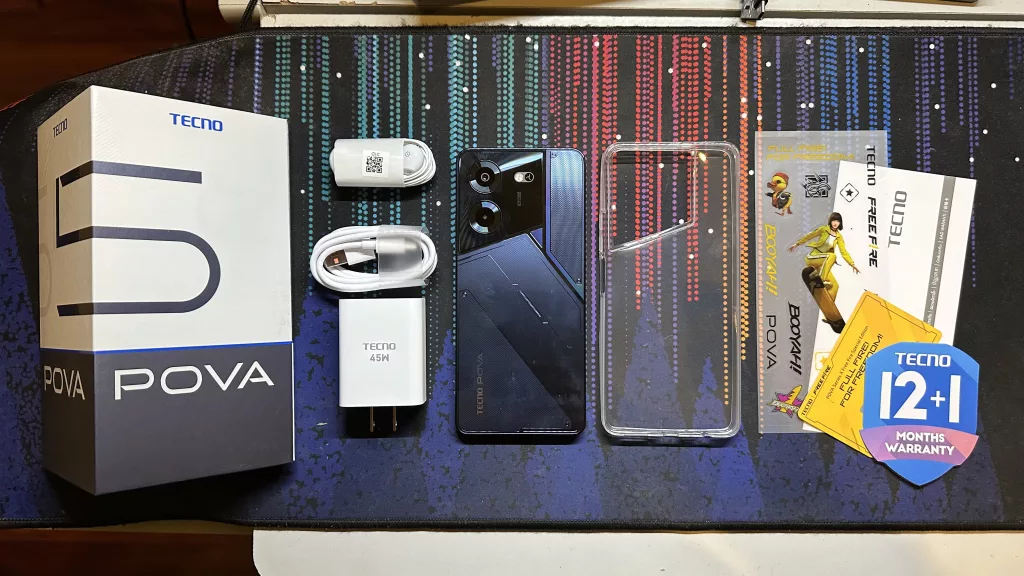 An Interesting Mecha-Inspired Design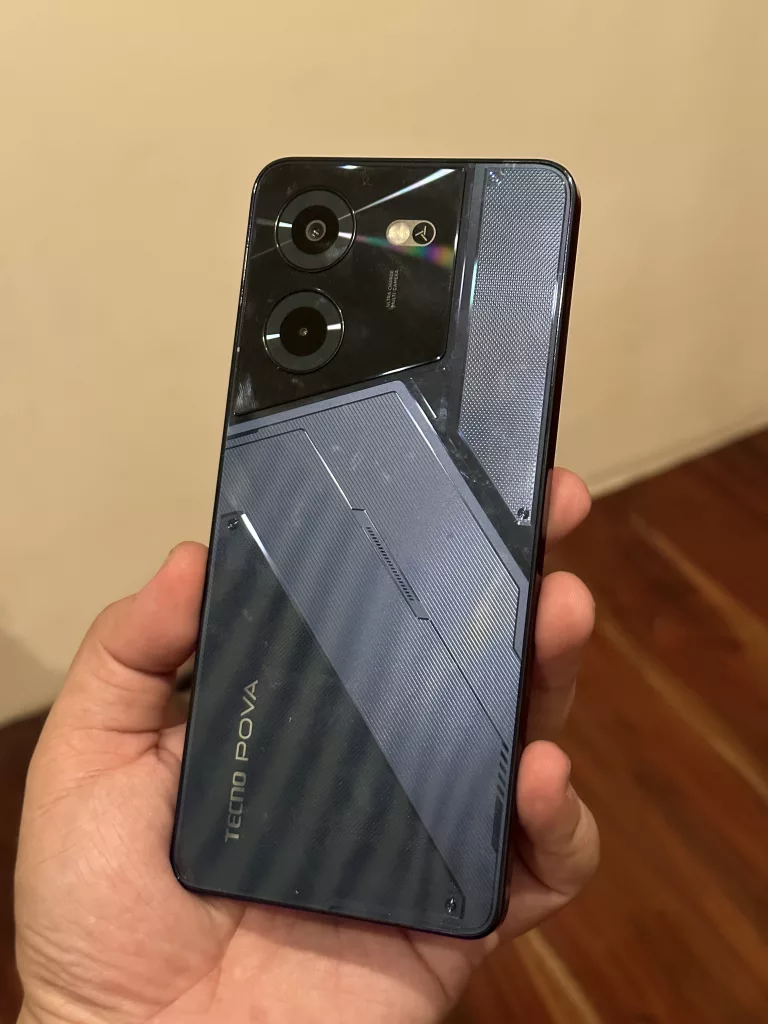 It's refreshing to see different takes on what phones should look like. While the POVA series of phones are aimed at gamers, you would think that the brand would skimp on the design. I'm glad that TECNO really went for the gamer aesthetic for this series, and it's very apparent on the POVA 5.
Inspired by powerful robot armor, the POVA 5's Turbo Mecha Design carries an industry-first lifelike 3D mecha cover. It really gives me animé robot and mech vibes and it fits the gamer aesthetic very well. The phone does feel bulky though but at least TECNO has a reason for that.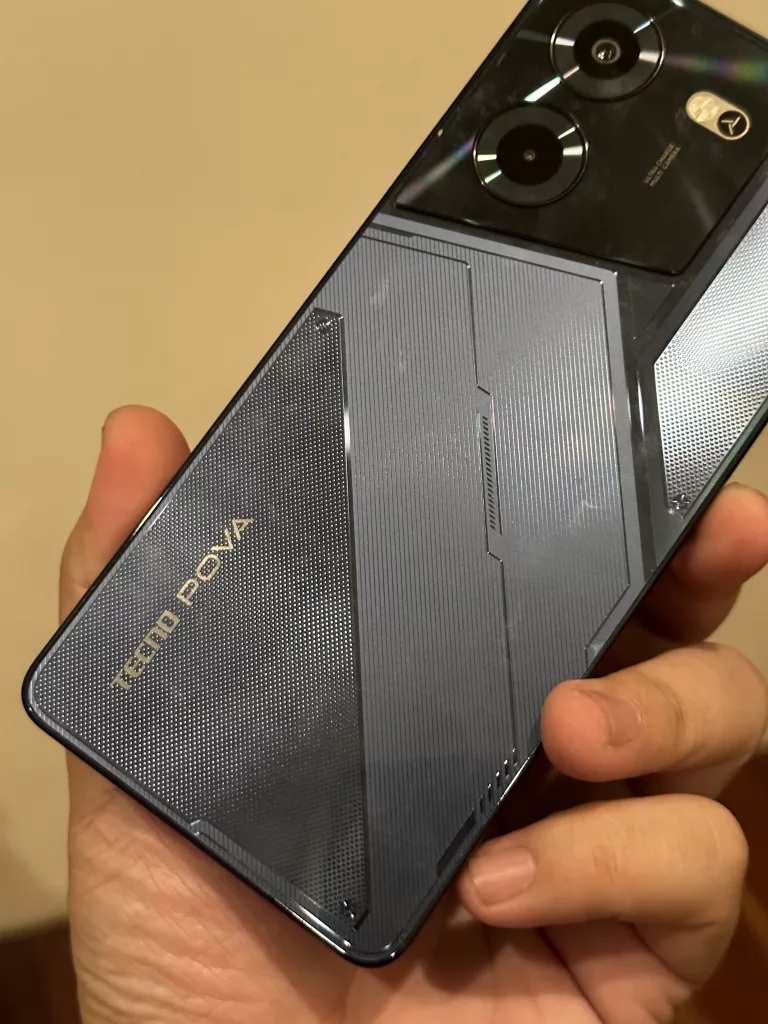 The Value-for-Money Play at Work!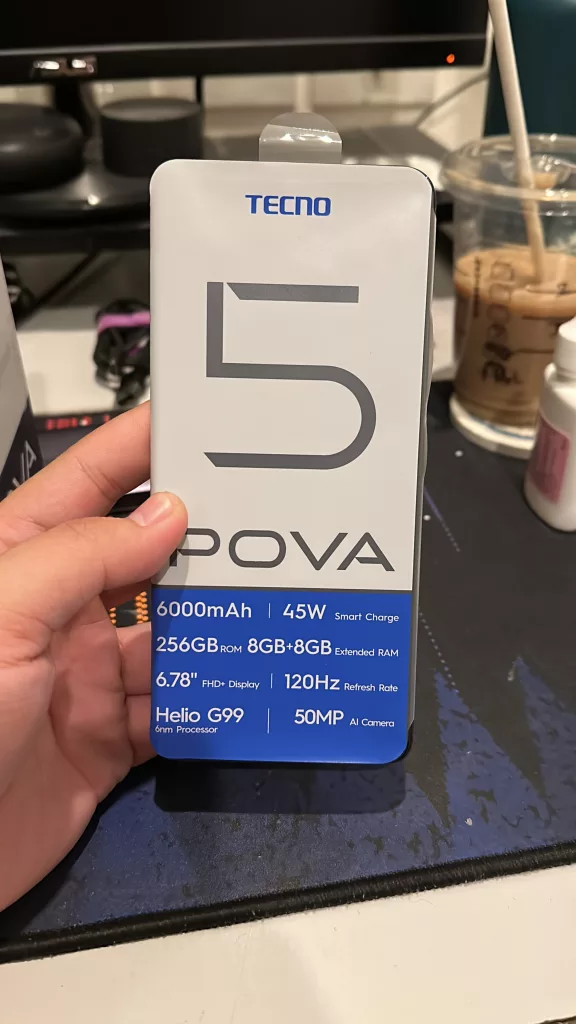 I just had to show the plastic cover for the phone itself because it contains the main specs that the POVA 5 has to offer. For a phone that retails for P7,999 for the 8GB + 128GB variant and P8,499 for the 8GB + 256GB variant, this phone boast these specs:
Huge 6000 mAh battery with 45W Smart Charge
8GB of RAM and 128 or 256 GB of storage with support for 8GB Extended RAM
6.78-inch FHD+ display with 120Hz refresh rate
MediaTek Helio G99 processor
50MP AI Camera
It's NUTS to think that a phone with those kind of specs would cost less than P10,000, but here we are!
First Impressions
Enough about what it has to offer. Here are my initial thoughts on my time with the TECNO POVA 5 so far.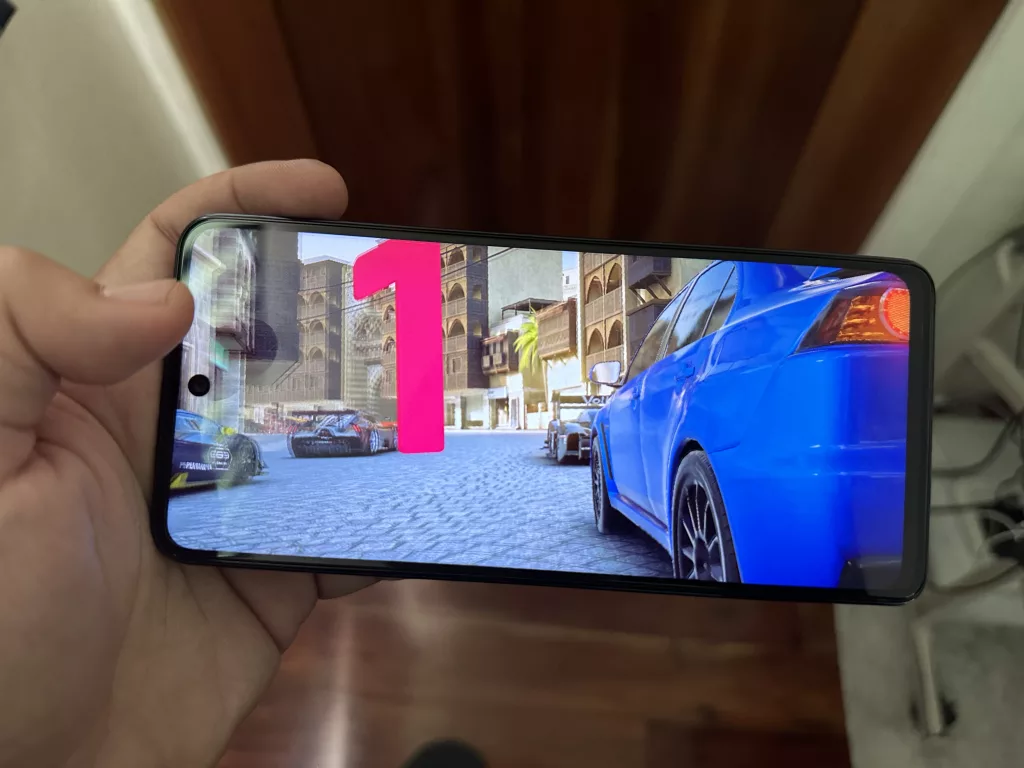 Its 6.78-inch FHD+ display feels really immersive to me. Even if it only uses an IPS LCD display and has a big chin at the bottom, I think the sheer size of it is good enough especially for gamers who need all that real estate. Along with this display is the inclusion of dual speakers! This surprised me even more since I don't expect this from sub-P10,000 phones at all. (Only Xiaomi and Infinix managed to bring dual speakers at this price range.)
The Helio G99 along with 8GB of RAM and 128 or 256 GB of storage kept the phone snappy enough for most tasks. Running games like Pokémon UNITE and Asphalt 9 weren't really a problem with the POVA 5. While I haven't done a proper battery test yet, its 6000 mAh battery surely gives me confidence that I can use it for more than a day of mixed use.
Sample Photos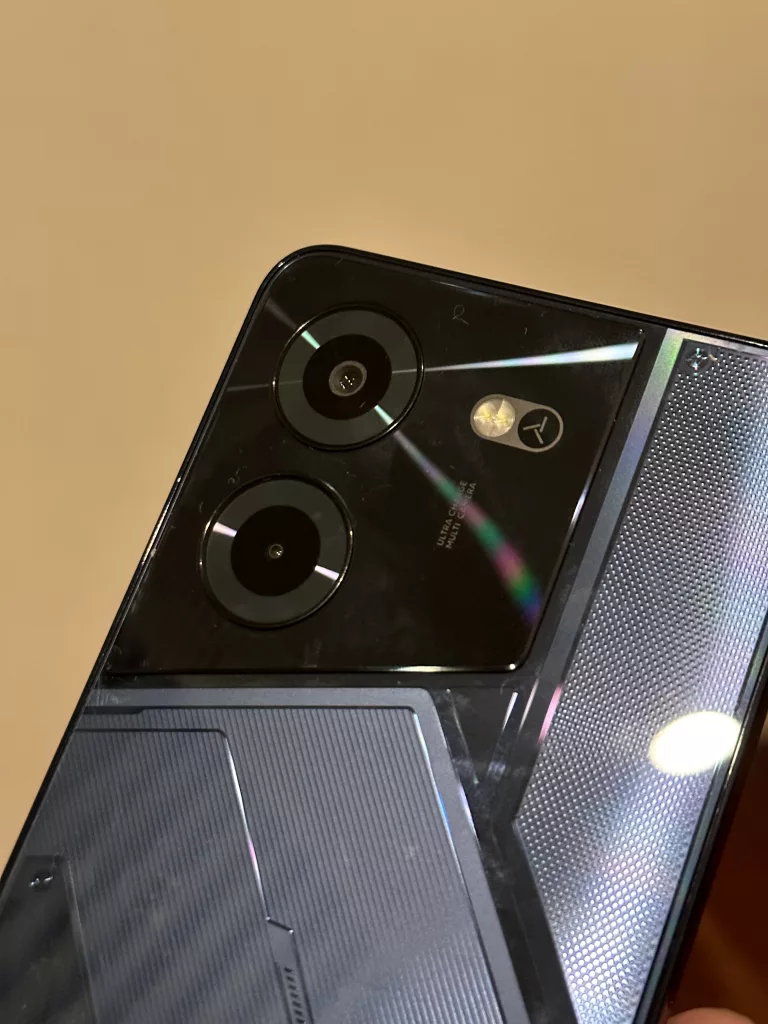 While the camera isn't really the priority in a POVA phone, it's always nice to have a good camera around when you need it. The TECNO POVA 5 has a 50MP main rear camera (paired with a depth sensor) and an 8MP front camera.
Here are some sample shots!
Click on the photos for full resolution versions!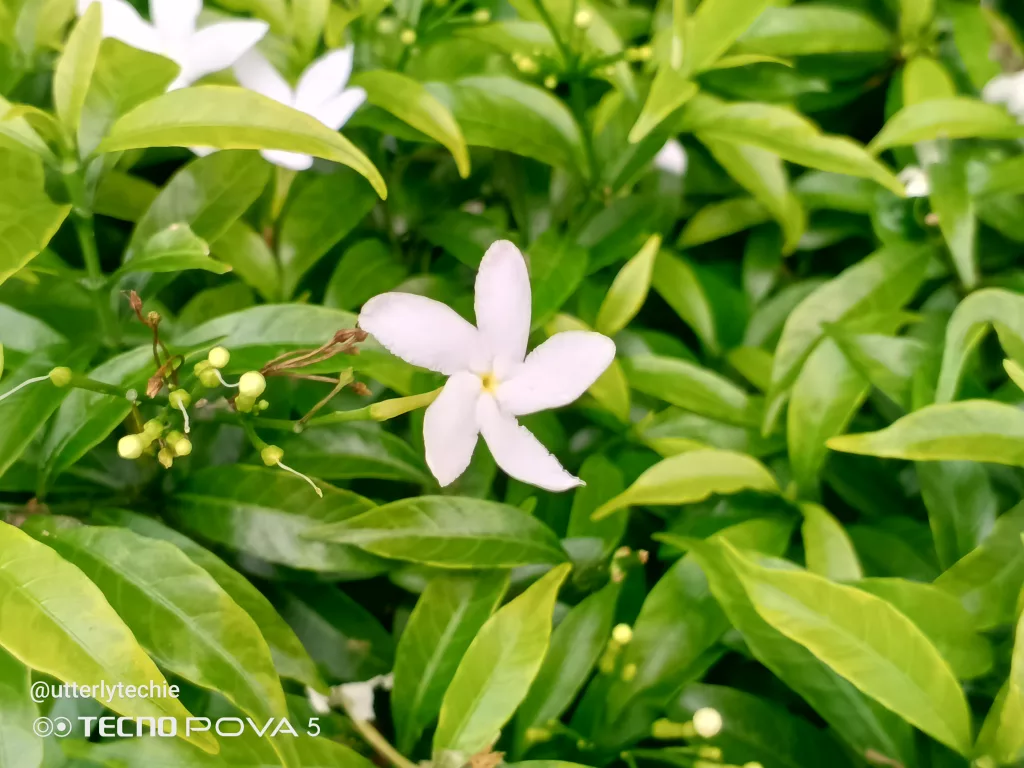 That's all for my TECNO POVA 5 unboxing and first impressions. Which games do you want me to try for the full review? Sound off in the comments.