Fun fact: The first realme smartphone I've ever used is the realme C1 back in 2018. For a phone at that price, it really impressed me with what it can do at the time. Fast forward to 2023, and realme's C Series went through a lot of changes. I wasn't really sure if the C Series would ever have value-for-money phone again. Thanks to realme's Spire strategy, the C Series got a big boost with the realme C55. Starting at P8,999, is the brand's claims of it being "The Stylish Champion" justified? Find out in my realme C55 review.
Disclaimer: realme Philippines sent me this realme C55 review unit in the Rainy Night color with 8GB RAM and 256GB storage. It arrived on April 4, 2023, and I've been using it for around two weeks.
Design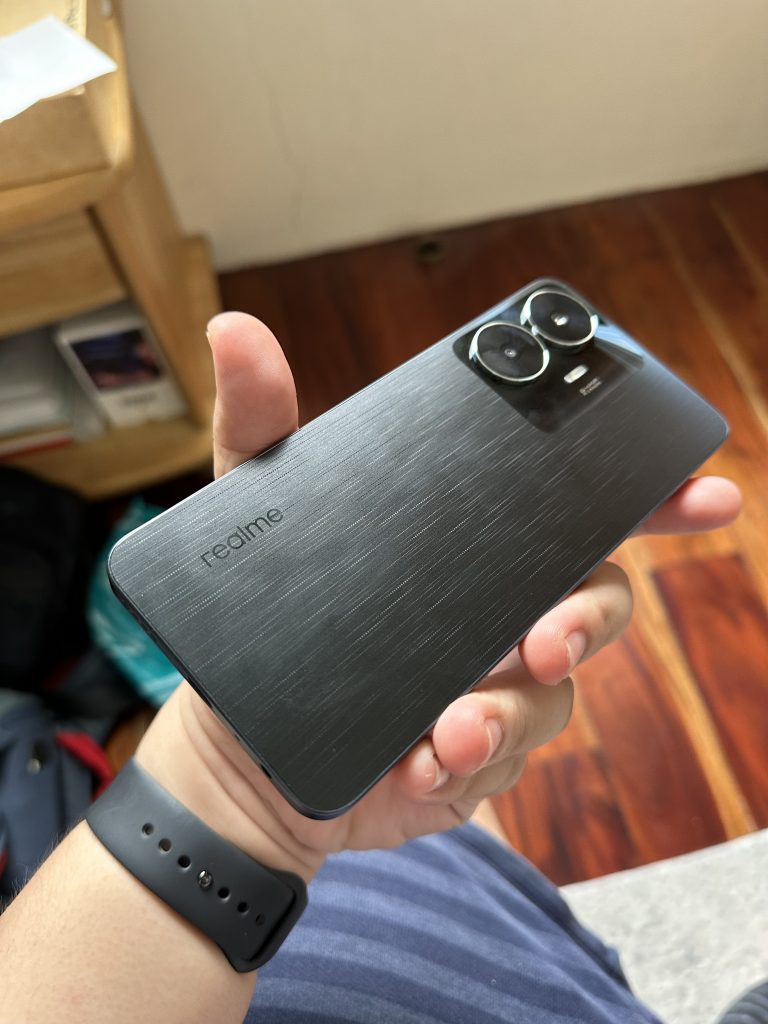 realme tends to bring its A-game when it comes to its phone designs. With the realme C55, we get this Sunshower Design. Like its predecessors, this phone has a boxier, more squared off design. I've held phones with this kind of design since 2020, so I'm pretty much used to its strengths and weaknesses. One nice thing with the C55 is that it doesn't dig into my hand that much. (That's probably due to the softer corners.)
I also like the hand feel of this phone mainly due to its slim 7.89mm body. Even if the texture of the sides and the back are slippery, the phone somehow manages to feel grippy.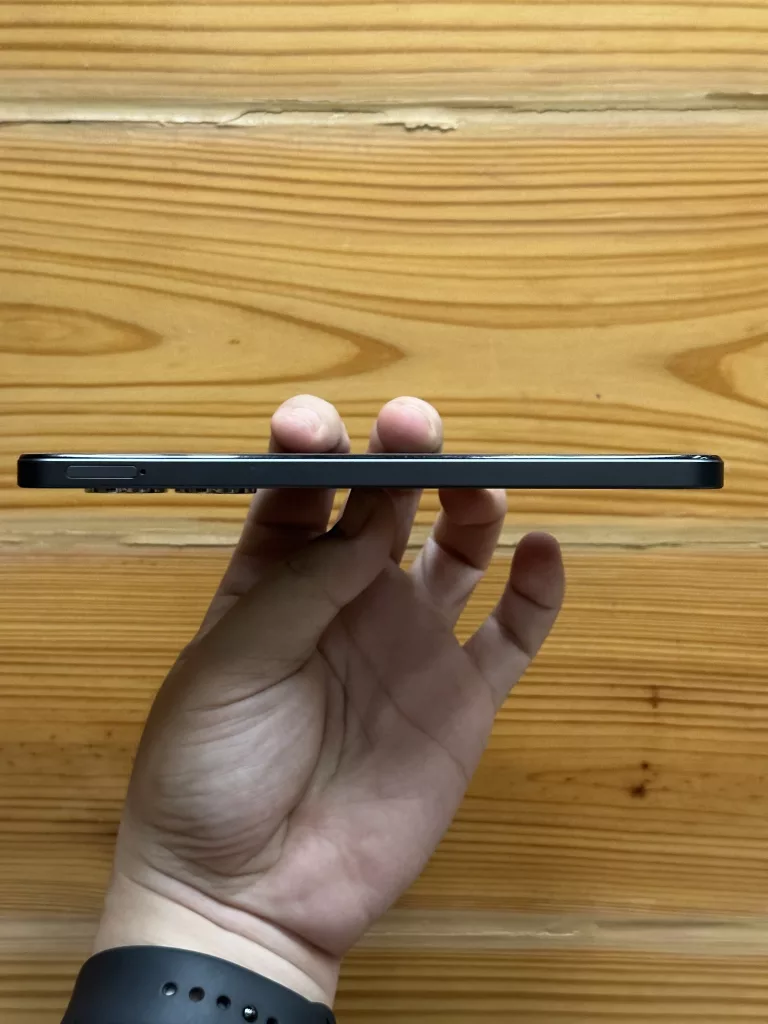 Two more good things about this phone? Having a 3.5mm headphone jack and support for up to a 1TB microSD card. Even if these have fallen out of favor in more expensive phones, I'm glad these are here to stay.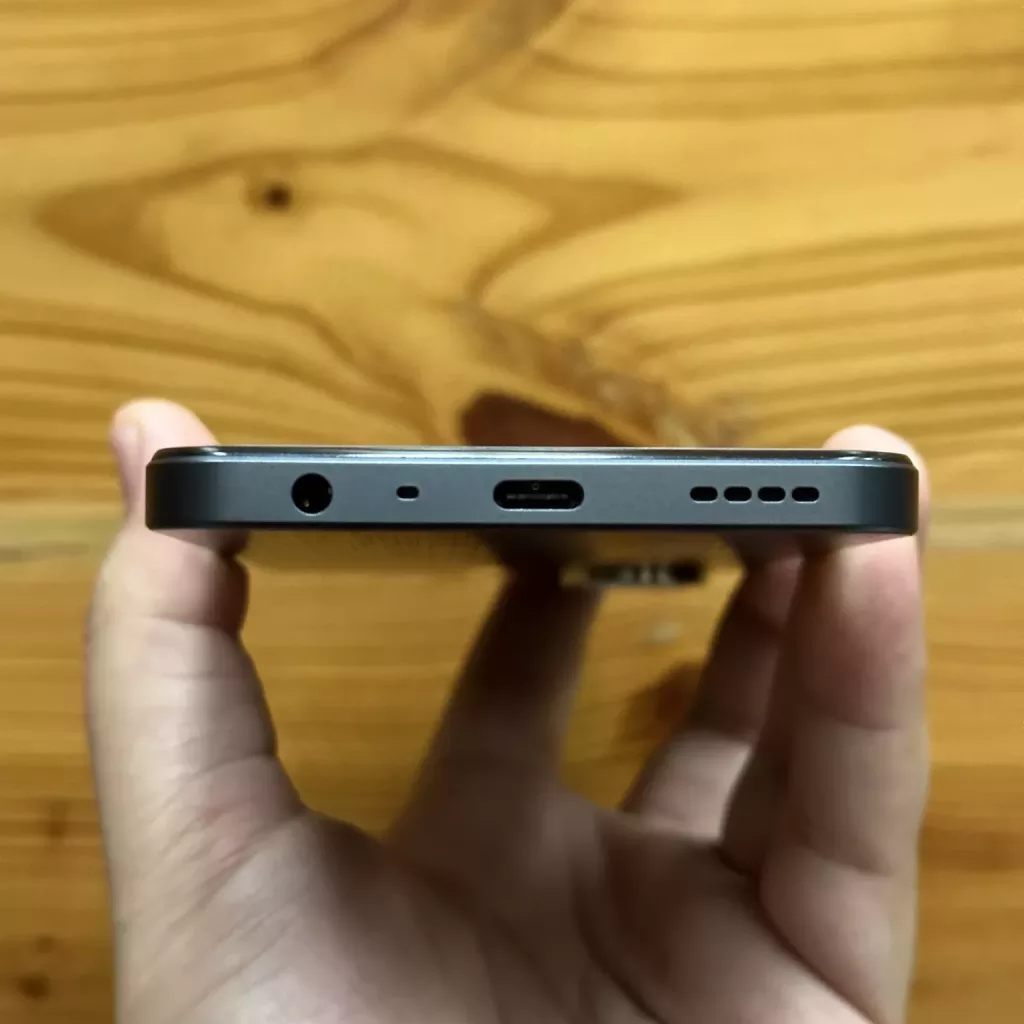 I'm personally okay with the "shower" effect on the back. It's actually a more subtle design than you think. You won't really see it all the time, so it's not really a big deal if you don't like it. There is also an included smoked jelly case if you're really not into it.
Overall, I'm into keeping the boxier feel in the C Series. It adds a more premium feel to what is essentially an entry-level phone.
Display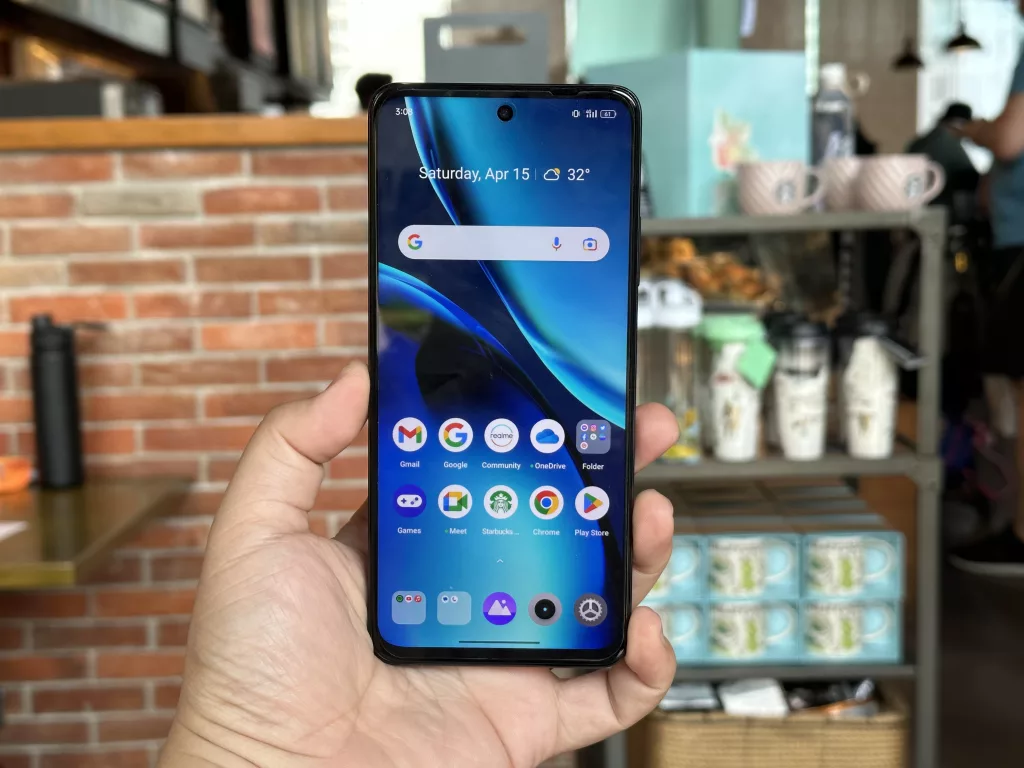 I probably won't spend much time talking about the display in this realme C55 review. It's basically your typical 6.72-inch FHD+ IPS LCD display. The only notable thing here is its 90Hz refresh rate, the first C Series phone to get one. I'm actually happy that realme's C Series finally gets high refresh rate displays since it has been a sore spot for the brand.
The display's bright enough indoors but can be a struggle when I'm outside. I'm also glad that the chin isn't as pronounced as the C35. I would talk about that new feature which involves showing something on the screen, but I'll save that for the Software section. All in all, the C55's display is good enough but it could be better.
Performance
The performance of the C55 is where my opinions start to go in the mixed bag territory. On one hand, we get a MediaTek Helio G88 processor with 6 or 8 GB of RAM and 128 or 256 GB of internal storage. All of that should be really good, especially for its price point. While this phone has LPDDR4X RAM, it also has eMMC 5.1 storage. Generally speaking, it's not too much of an issue. There's just more stutter with the user interface than I'd like. It would also affect features like Dynamic RAM Expansion (DRE) since it uses the internal storage. I turned off the feature when doing the AnTuTu benchmarks.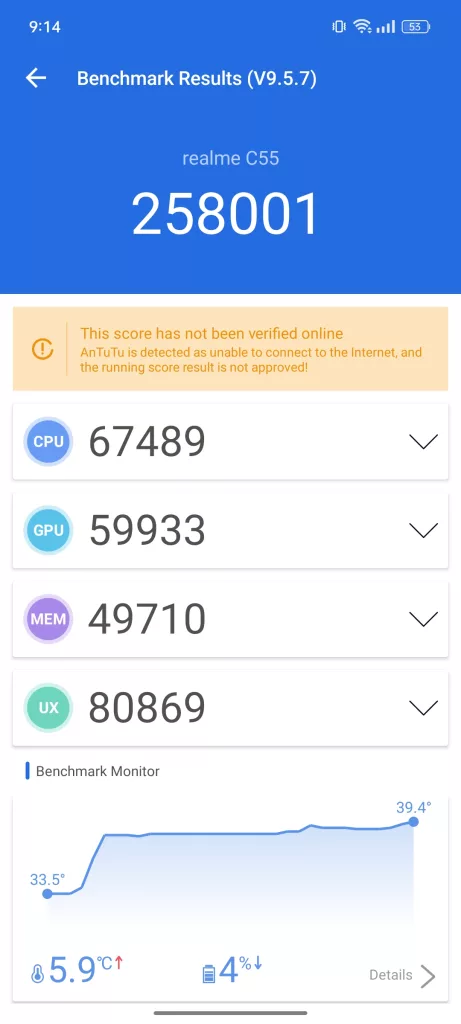 Don't get me wrong! For an entry-level phone, it's plenty fast. I was able to play the new mobile game Ragnarok Origin with Medium graphics and 30 fps. It did stutter a bit, but it was playable for the most part. Pokémon UNITE also ran well with High graphics and High frame rate.
While this phone only has a single speaker, it was loud enough when playing games. I did manage to cover up the speaker while playing though.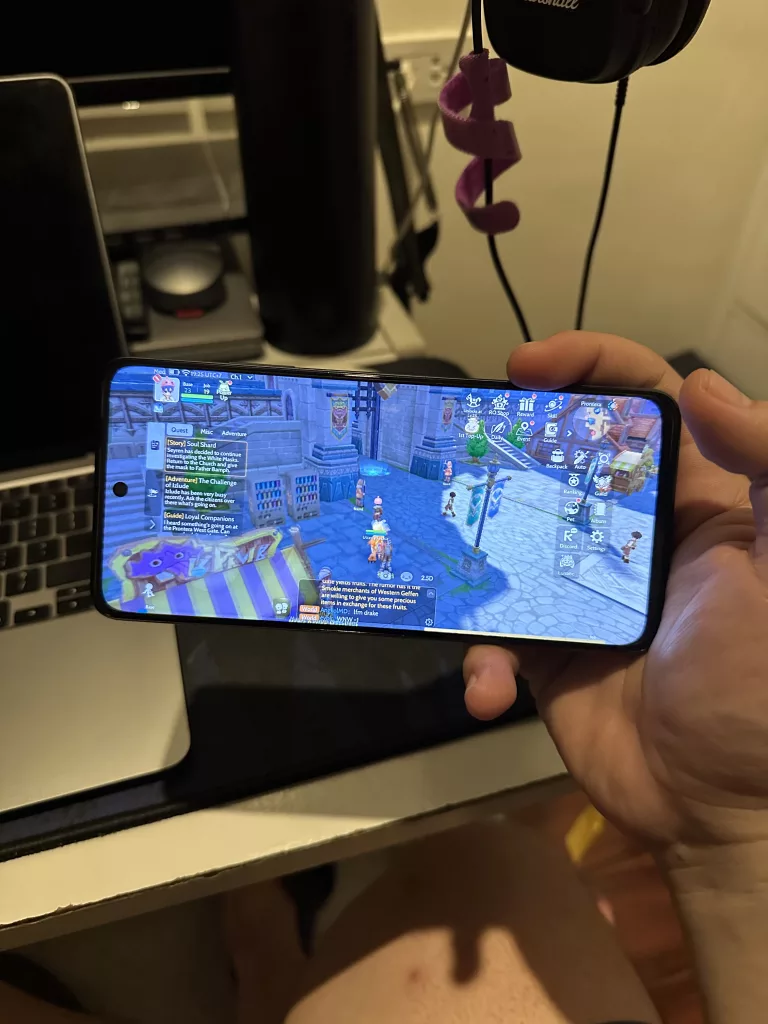 All in all, the realme C55 has good enough performance to handle all of the basics. Thanks to having the MediaTek Helio G88 and up to 8GB RAM, I can play most mobile games with medium to high settings.
Software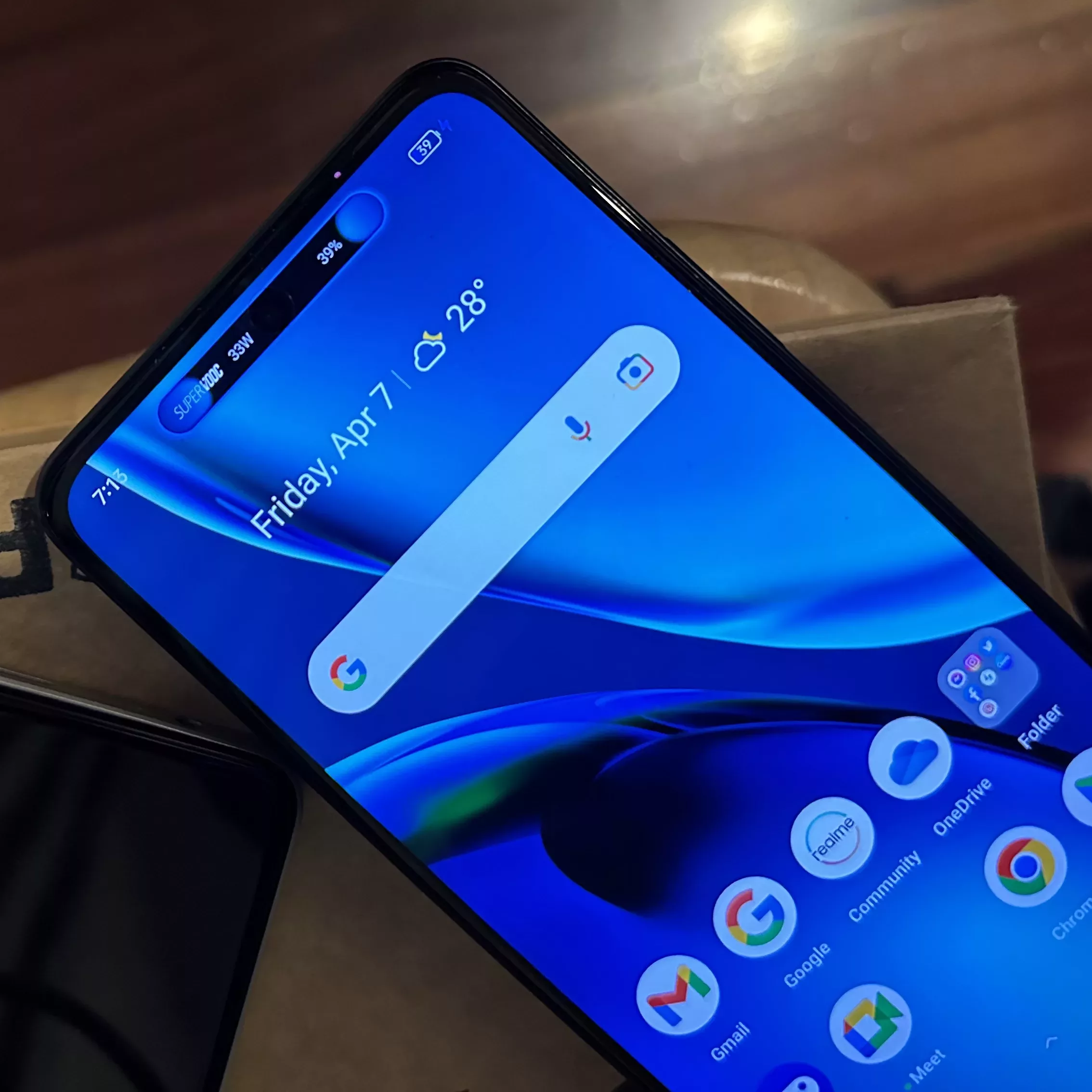 I usually put this together with the Performance section since so much of the performance relies heavily on the software. There's a reason why I have this separated for the realme C55 review. It has something to do with that top part.
Mini Capsule
Yes, I'm talking about the standout new feature of the realme C55. Inspired by a flagship phone feature, the Mini Capsule is the first Android phone to show certain information that wraps around the front camera. Supported info includes: Charging & Battery Status, Mobile Data Usage, and Step Tracking.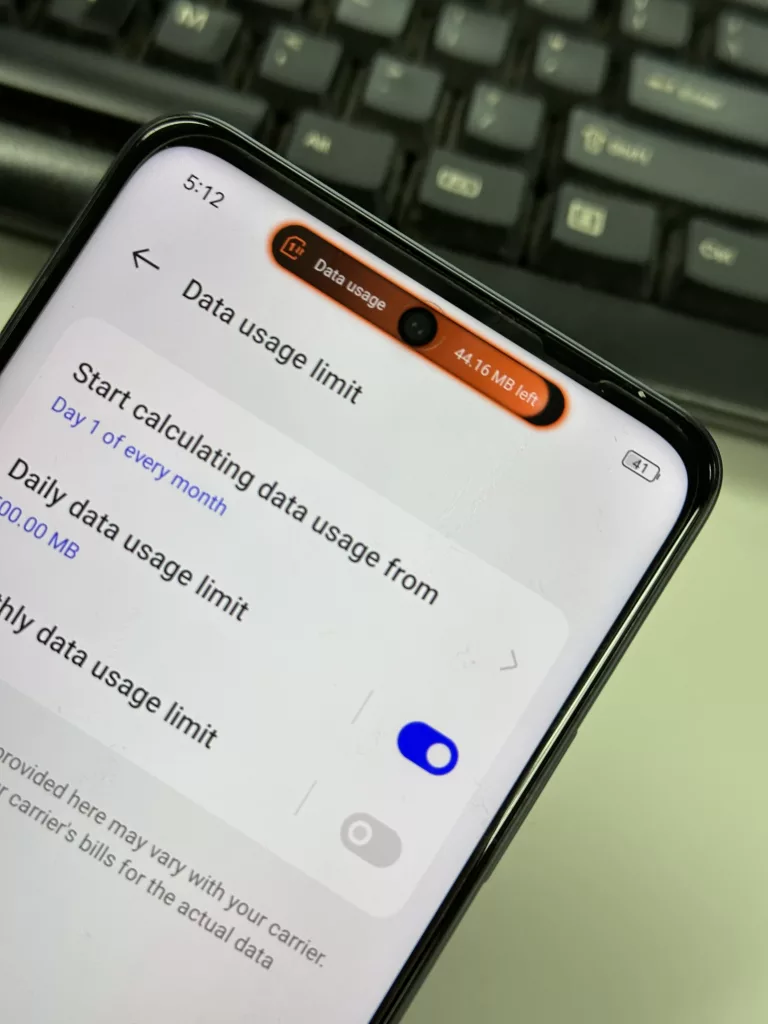 The Charging & Battery Status information is probably the one that most people end up seeing. I personally don't find that part useful, since there's a battery indicator on the right side. It's still nice to highlight said information when you are charging. There's even a difference when you charge via the included 33W SUPERVOOC adapter and via any other USB-C charger. The Mobile Data Usage one pops up when you use up more than 90% of your daily data usage limit. It would have been nice to expand to showing the monthly limit though.
realme UI 4.0
Like the recent releases from realme, the C55 comes with realme UI 4.0 based on Android 13 out of the box. Unlike the other phones, I noticed that there were some missing functionality here such as large folder support and swiping right for the Google feed. It's not a big deal for me, since most of what makes realme UI good is still here. It's just kinda jarring as someone who uses a realme phone as a daily driver.
All in all, the software experience that I have come to know and love is still here in the realme C55. The Mini Capsule is a nice addition that could use more tweaking and showing more information. I also hope that this shows up in the rest of realme's lineup that runs realme UI 4.0.
Battery Life
If I have to pick the best thing about the realme C55, it would have to be its battery life. A good start is having a big 5000 mAh battery paired with 33W SUPERVOOC fast charging. Its fast charging time is as expected (around an hour after testing it for two weeks). I think this is enough for most people and I'm glad to see realme commit to bringing fast charging tech to all its phones this year. Now let's see how long this phone lasted in PCMark and in real-world battery usage.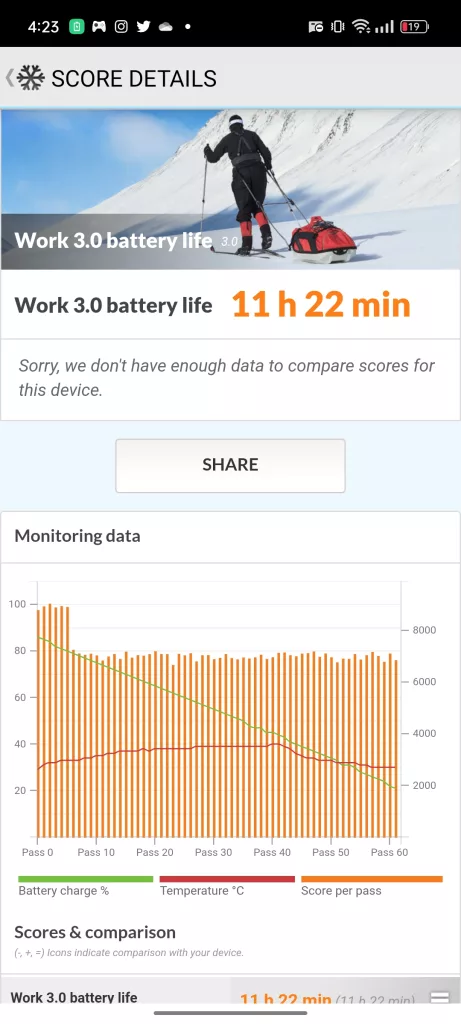 When testing from 100% to 20%, I got 12 hrs, 52 mins in PCMark. This is pretty good for the most part until you see one of the snapshots where I recorded the battery usage for that day: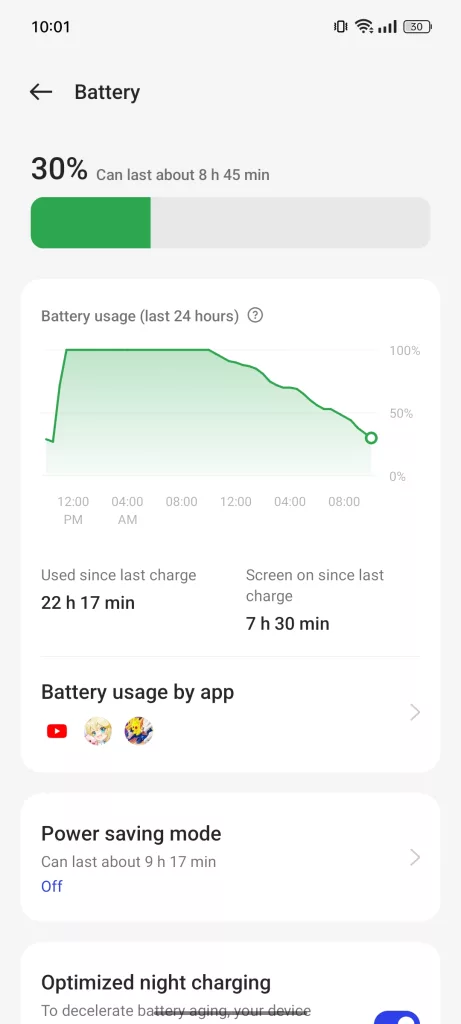 I managed to get 7 and a half hours screen-on time with mixed use. As you can see in the screenshots, I was mostly watching YouTube, playing a bit of games, and doing social media. Honestly, I haven't even seen this kind of endurance with even the higher-end Android phones that I've tried. (Maybe a certain flagship Android phone I've tried came close.)
If you're mainly getting a phone for its battery life, you should definitely consider the realme C55.
Cameras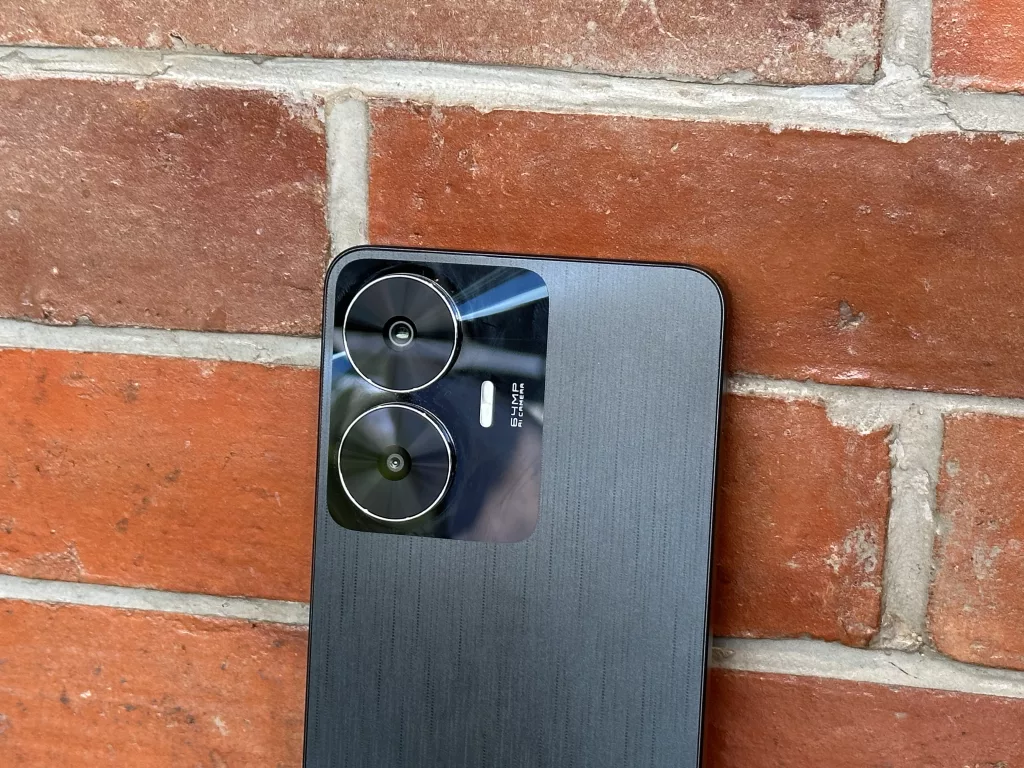 The C Series isn't really known for its cameras. (Believe me, I've used the C1 and I only said that it was good for the price.) With the realme C55, the brand wants to make a statement and show that they are taking camera performance seriously across the board.
On paper, there's not much to write home about. The realme C55 has a 64MP main camera along with a 2MP depth sensor at the back and an 8MP front camera. realme did boast that it brought more of its camera software to this phone. Are the results worthy of it being a champion in the camera department? Let's find out together.
Click on the photos for full-resolution versions!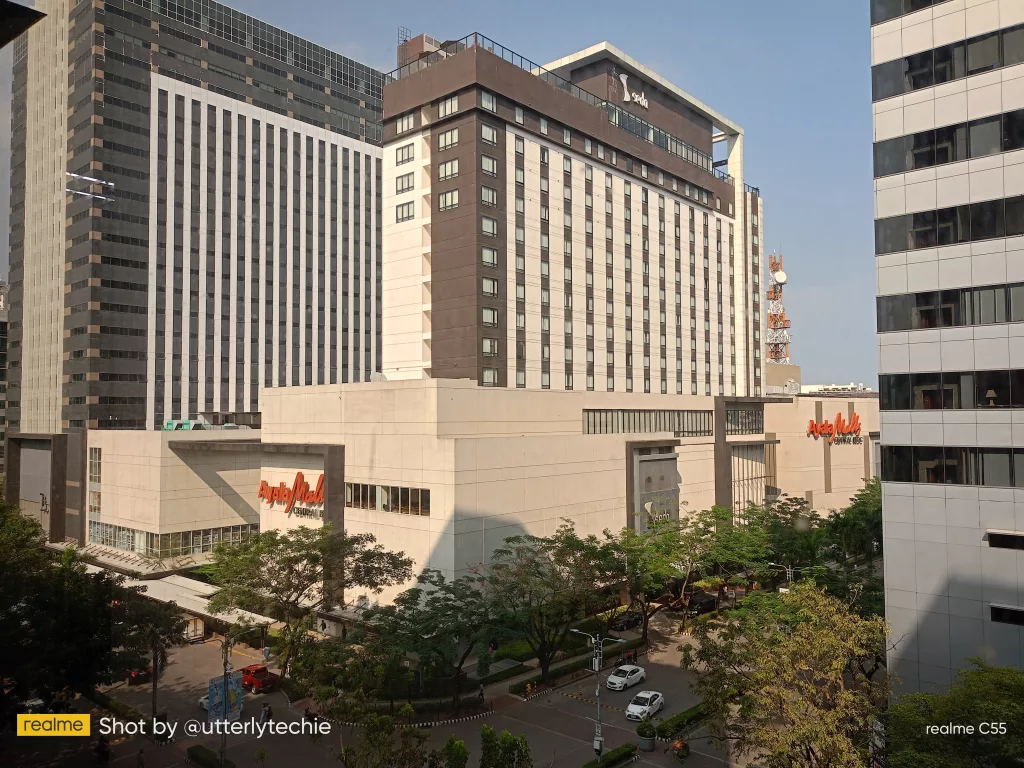 I'm not exactly sure as to what sensor realme used for its 64MP main camera, but the photos I got out of the realme C55 mostly impressed me. The detail on the photos are actually good for an entry-level phone! What really sold me on the main camera is the detail on the photo below.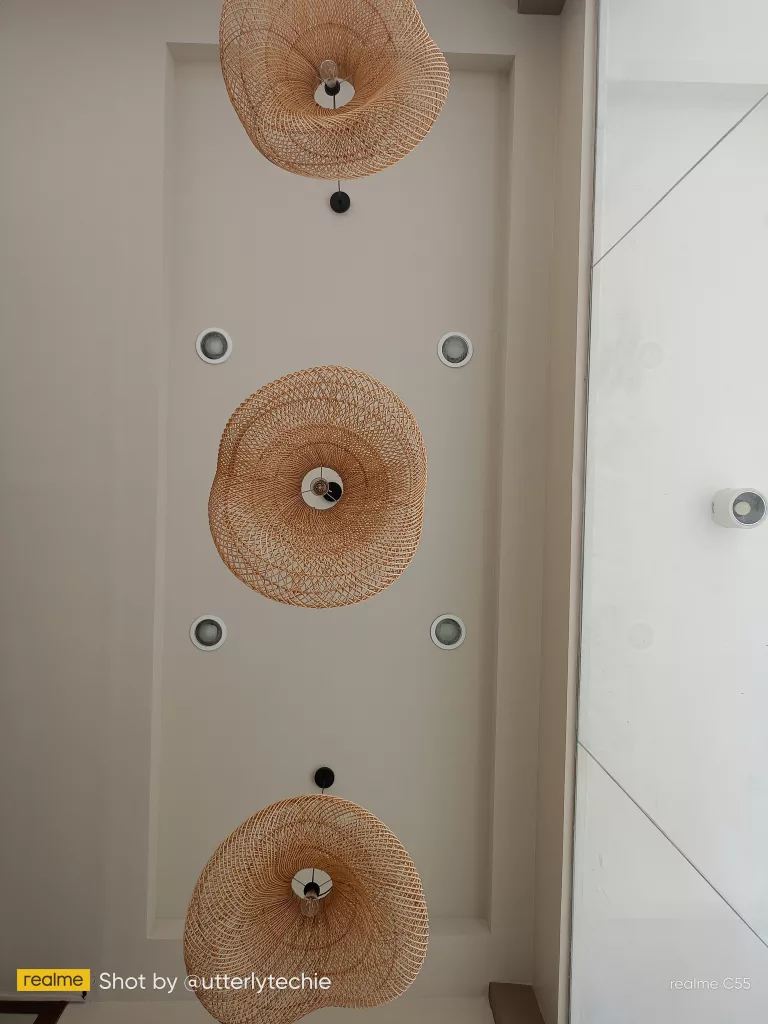 I would never think to look too deeply if the shot isn't good, but wow I am in awe. The detail on the ceiling lights are really good and wouldn't be possible for a phone at this price 3-5 years ago.
Even zoomed photos are decent enough. I only found the 5x Zoom photo not good enough to post at all. As long as you don't need to zoom further, you'll get decent results out of the C55.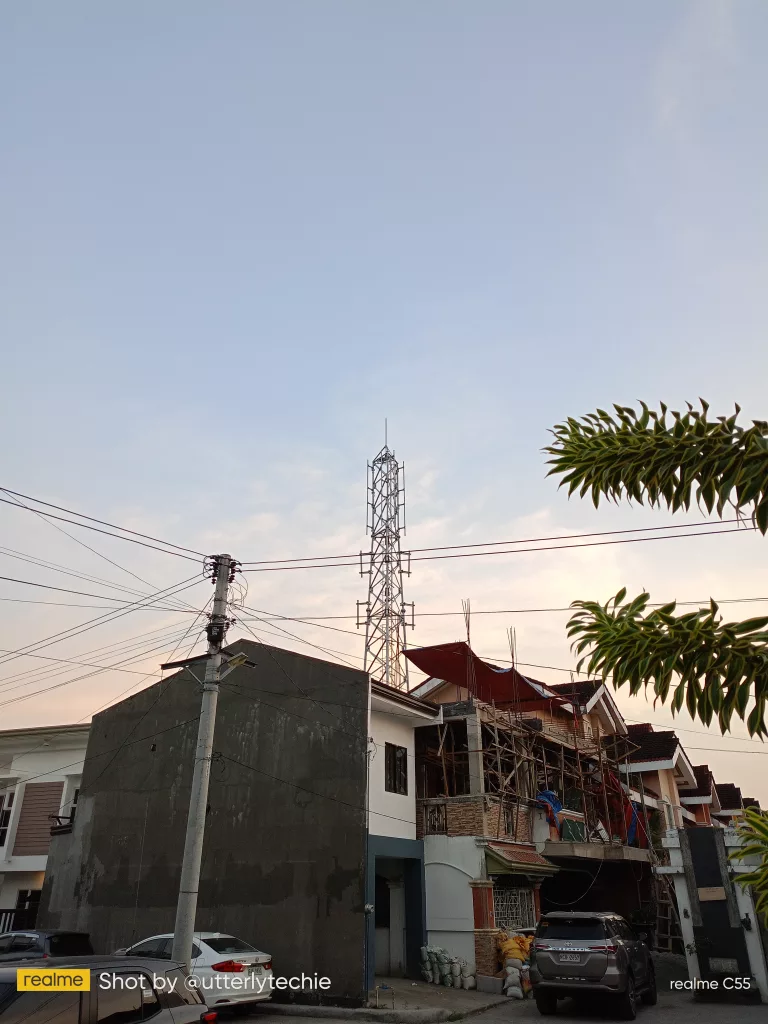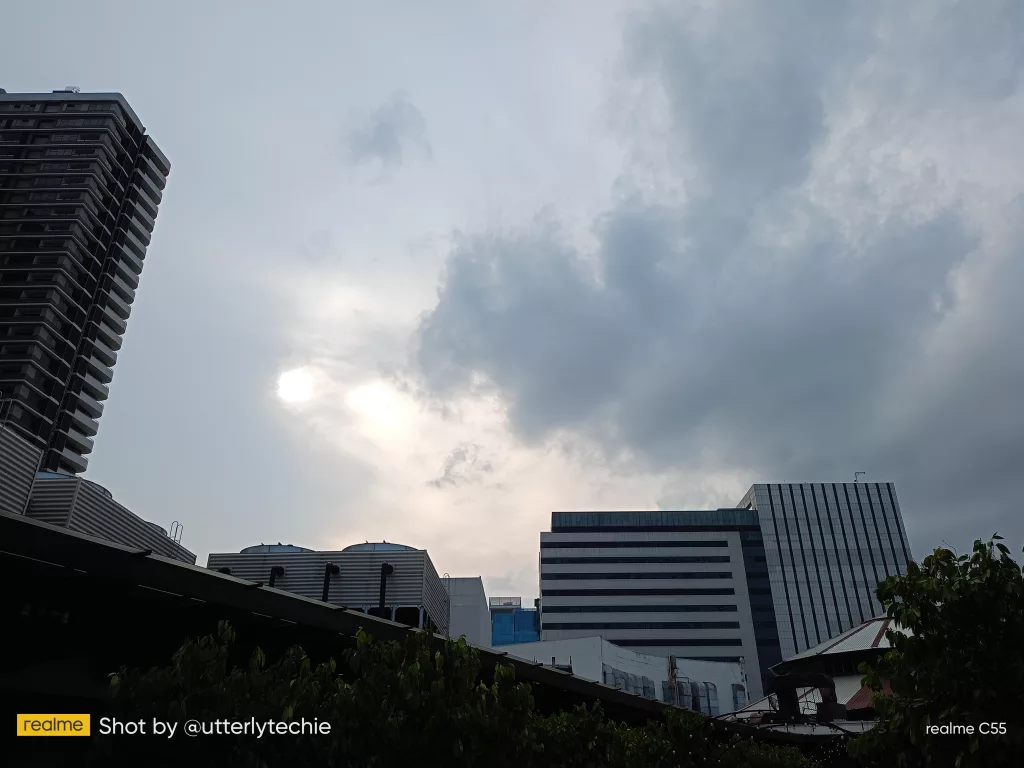 If there's one thing that realme's camera software is known for, it's Night Mode. I'm amazed as to how different the result is with and without night mode. There's also not much artifacting or noise despite the use of this mode. It does take longer to shoot Night Mode photos since you have to wait for 3 seconds of processing. The results are worth the wait though!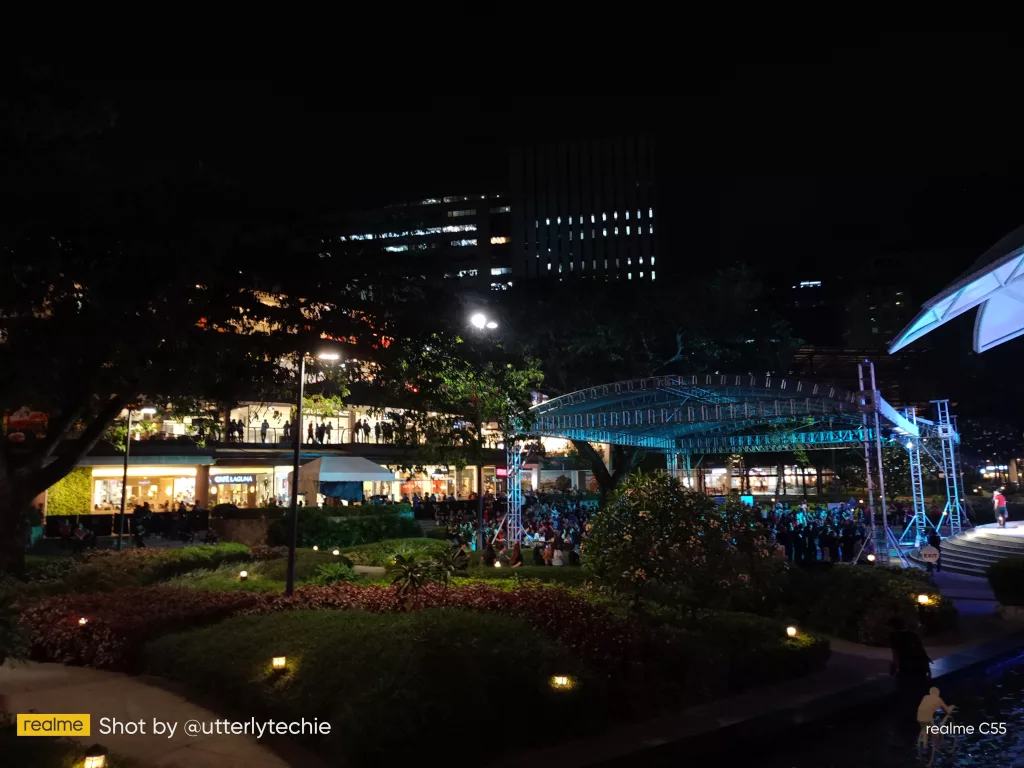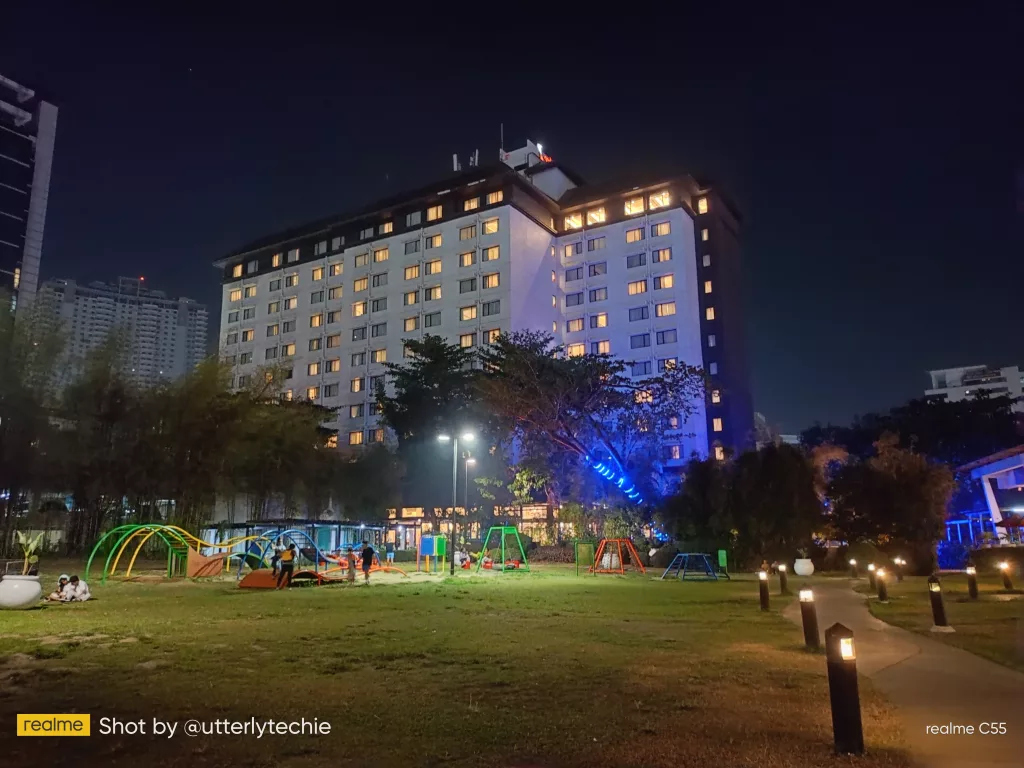 I really can't speak enough about the detail of the photos coming out of the C55. Just look at the burger and fries below!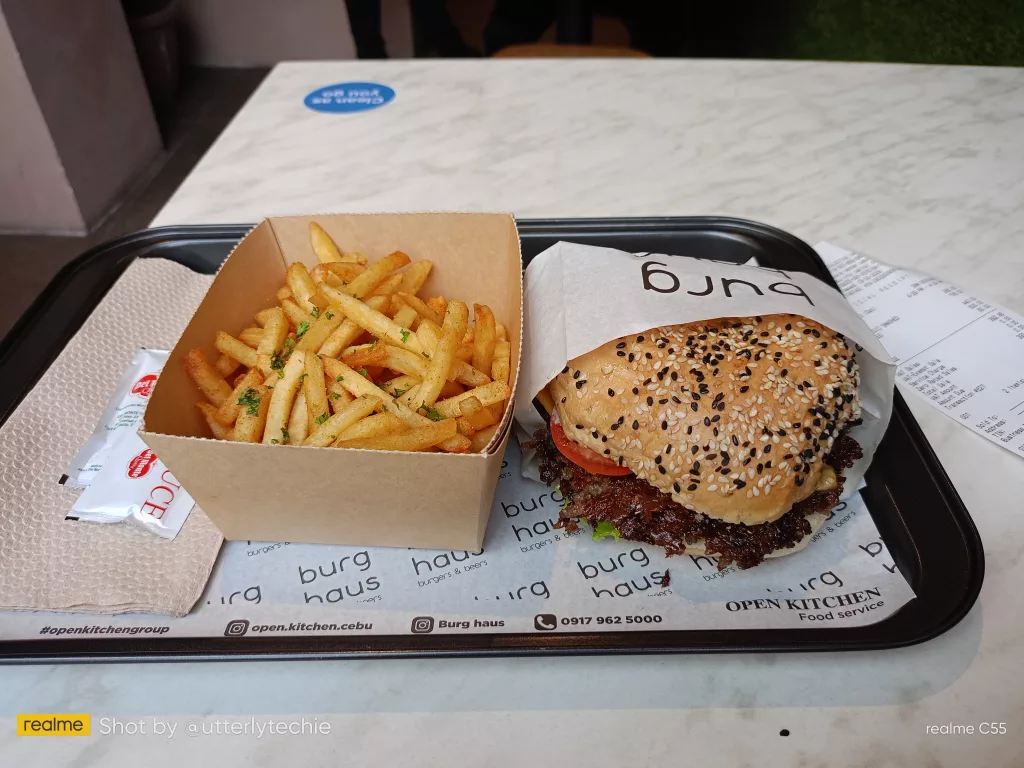 When it comes to other features that realme's camera software brings, I gotta hand it to these portrait mode photos. Both the AI Color Portrait and Bokeh Flare Portrait modes work as advertised. The cutouts made here aren't too bad, which is already a win for a phone at its price point.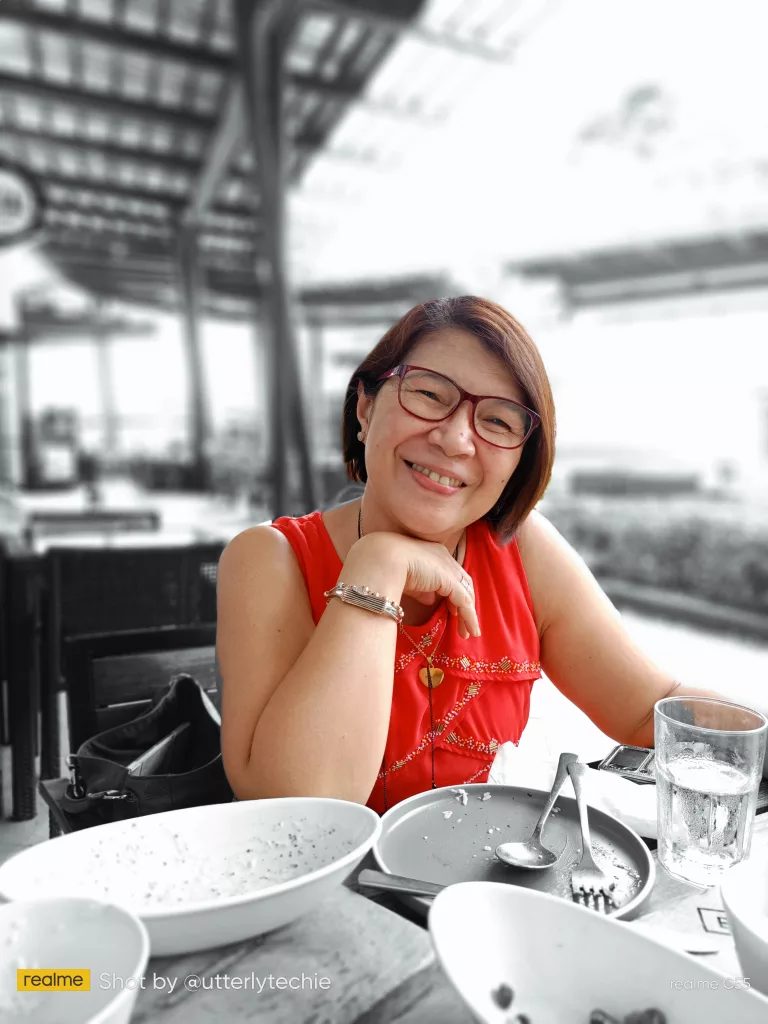 Front Camera
The 8MP front camera on the realme C55 takes decent photos, though I'm personally not into how it takes portrait photos. I love how the quality is really good when there's enough light.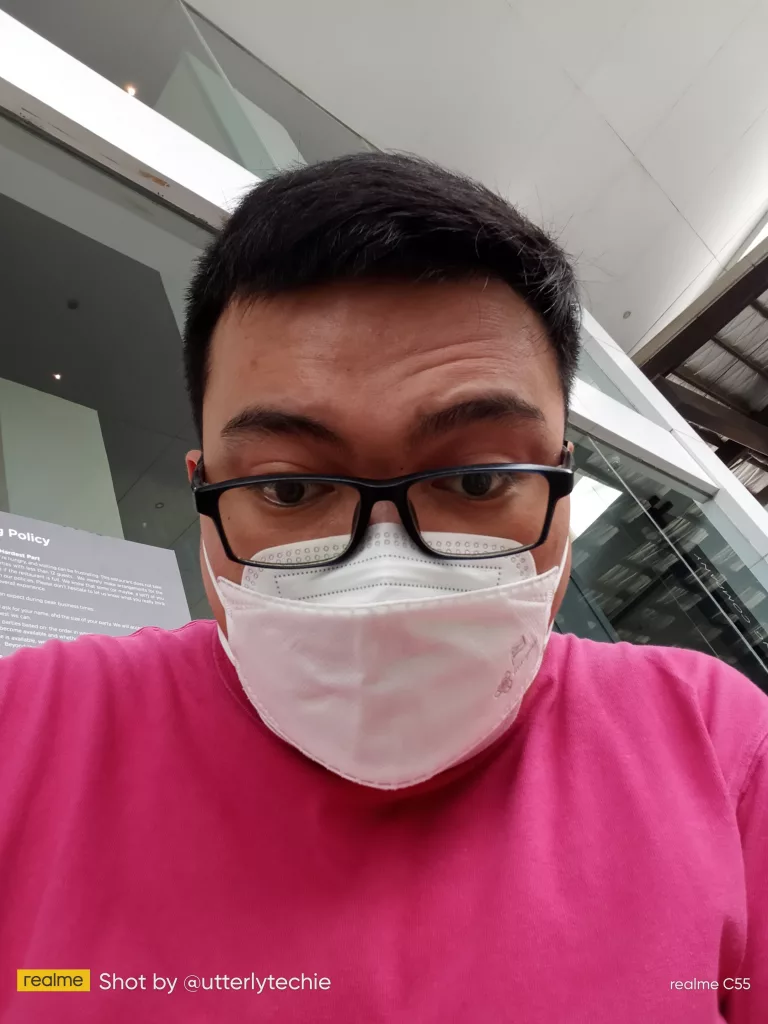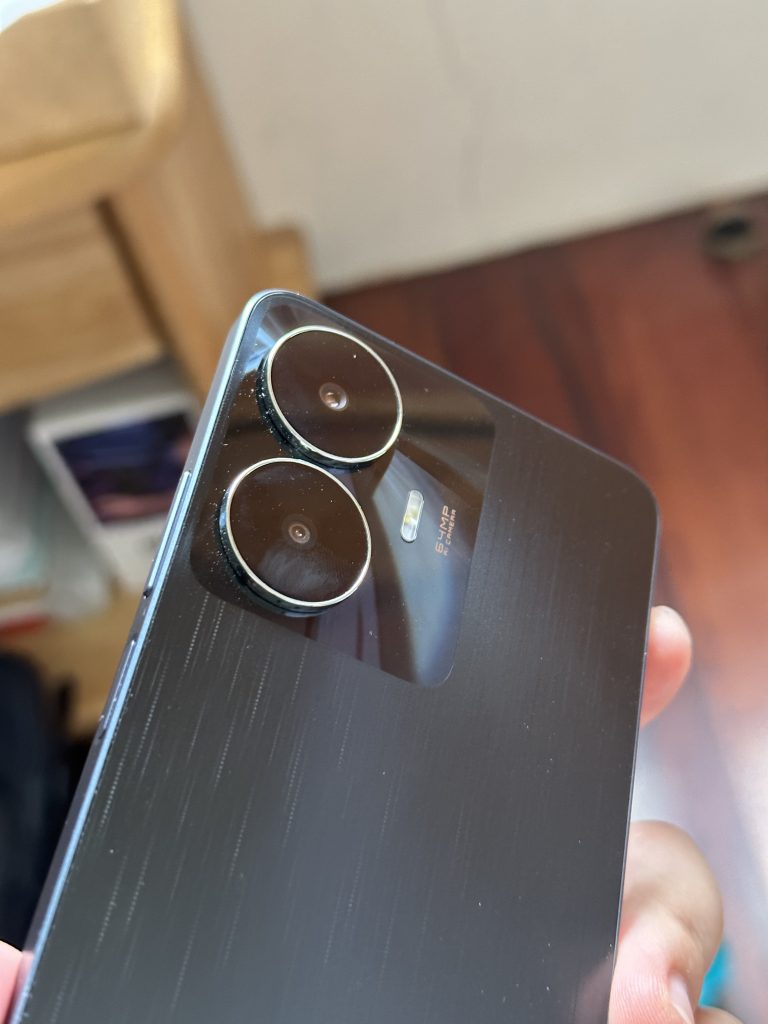 In terms of photo quality, I can definitely say that the realme C55 has the best cameras in a C Series phone. They managed to bring some of the features we normally see in the Number Series and GT Series down to this phone. It does have 1080p video but there's nothing to write home about.
Should You Buy the realme C55?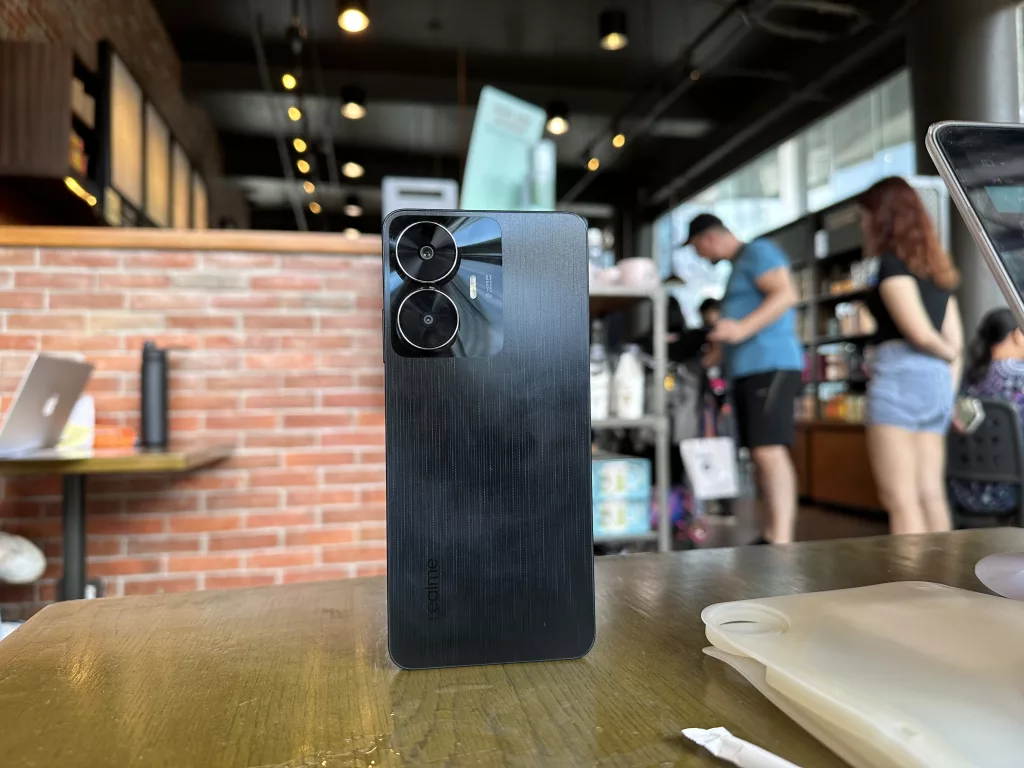 As much as I've said some negatives throughout the review, we're talking about a phone that starts at P8,999 for the 6GB RAM and 128GB storage variant. Most of those negatives are basically inconveniences that I experienced mainly because I review phones that are more expensive than this.
With BIG UPGRADES to all the fundamentals that a smartphone should have, I wholeheartedly recommend the realme C55. The standout things about this phone for me are its battery life, cameras, and performance. While the design is personally not my favorite and the display is just average, I'd say that the overall package is what makes this phone really good.
For anyone looking for their first smartphone and want all the fundamentals to be good, the realme C55 is truly a champion that you should definitely consider picking up.
Pros
Sunshower Design is fresh while being subtle
The presence of a 3.5mm headphone jack and having support of up to a 1TB microSD card
A big 6.72-inch display with 90Hz refresh rate
High amount of RAM and storage for the price
Performance coming out of the MediaTek Helio G88 processor is more than enough
Having Android 13 out of the box
The Mini Capsule is useful in some scenarios
Excellent battery life paired with 33W fast charging is just GOLD
Its 64MP main camera is just a total upgrade over its predecessors, particularly the Night Mode
A decent 8MP front camera
Cons
Uses IPS LCD display when more competitors use AMOLED at its price point
Uses eMMC 5.1 storage which can hinder the performance of Dynamic RAM Expansion
There were some missing features in the C55 that were found in other realme phones with realme UI 4.0
Nothing special with its 1080p video recording
You can get the realme C55 through realme's offline stores, its Official TikTok Shop and Lazada Flagship Store, and realme's own E-Store. It will be available in two variants: 6GB RAM + 128GB storage for SRP P8,999, and 8GB RAM + 256GB storage for SRP P10,999.