For a new smartphone brand entering the Philippines, WIKO is doing a pretty good job so far. I actually enjoyed my time with the WIKO T10 in spite of all the shortcomings that sub-P5,000 phones have. This begs the question: what happens when you spend a bit more? This is where the company's new phone comes in: the WIKO 10! At P7,990 for the 4GB model and P8,990 for the 6GB model, it's the first phone in WIKO's digital series. This series is aimed at digital natives who are mostly part of Gen Z. Unlike a few years ago, the entry-level segment is really competitive with other brands making huge splashes there. Is WIKO's newest phone competitive enough? Find out in my WIKO 10 review.
Disclaimer: WIKO Philippines sent over a WIKO 10 review unit and I got it on September 9, 2022. I've been using it for more than two weeks as a backup Android phone.
Design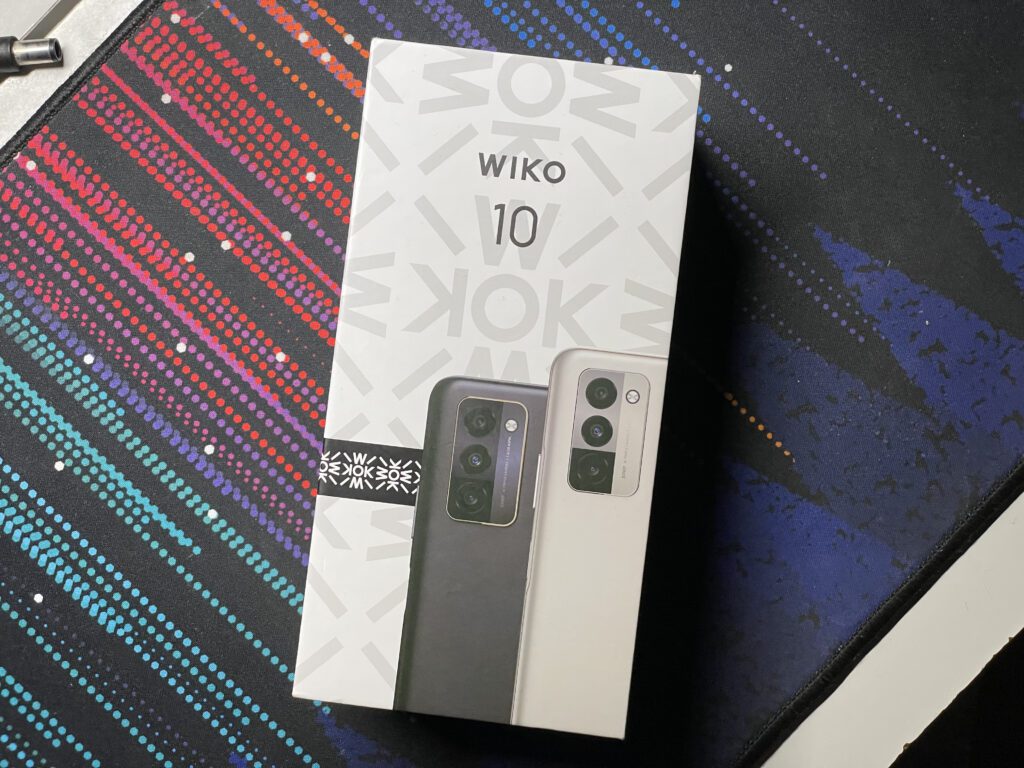 When I first caught wind of this phone, I was talking to my WIKO friend about how much I LOVE the blue color. Yes, the WIKO 10 comes in three colors: Black, Silver, and Klein Blue. (Fun fact: The Klein Blue color is inspired by the deep blue hue with the same name first mixed by French artist Yves Klein.)
When I got the unit and saw the box (shown above), it worried me that I wouldn't get the blue color. Good thing the box deceived me!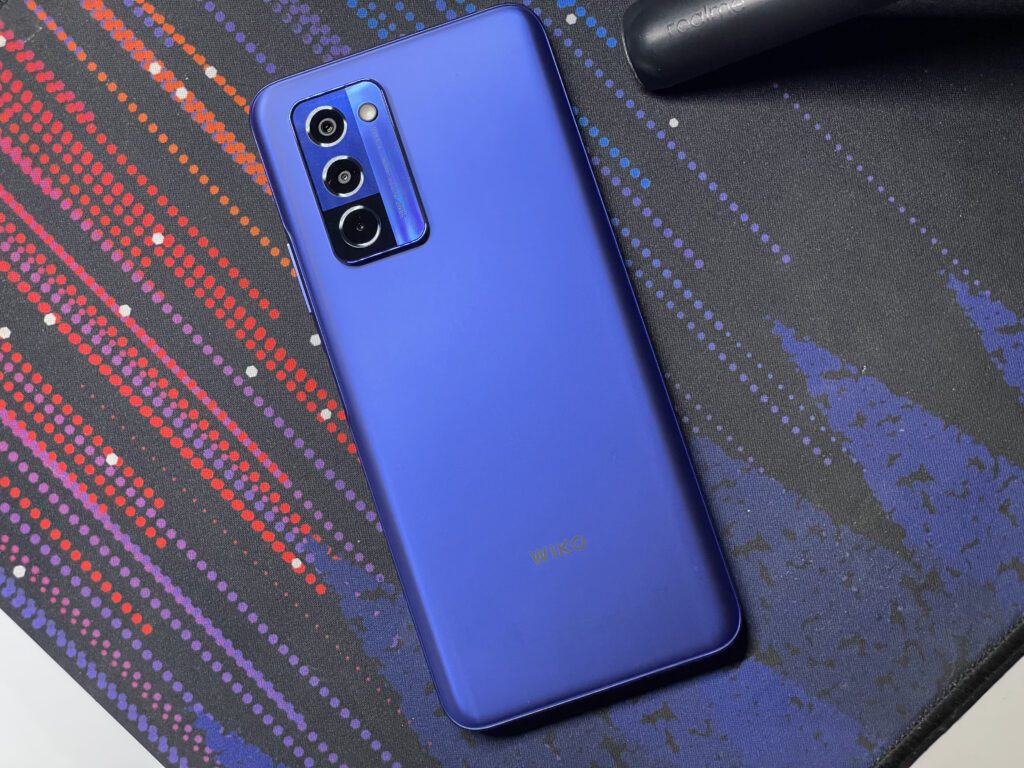 This is the WIKO 10 in Klein Blue and it looks beautiful! It's definitely one of my favorite colors on a smartphone. It also helps that it has a matte back and fingerprints don't really show (unless under bright light). For a phone with a big screen and a big battery, it feels good in the hand. This phone may be too big for people with smaller hands though. I'm also happy they didn't go for the flat sides since it would have made the feel a lot worse.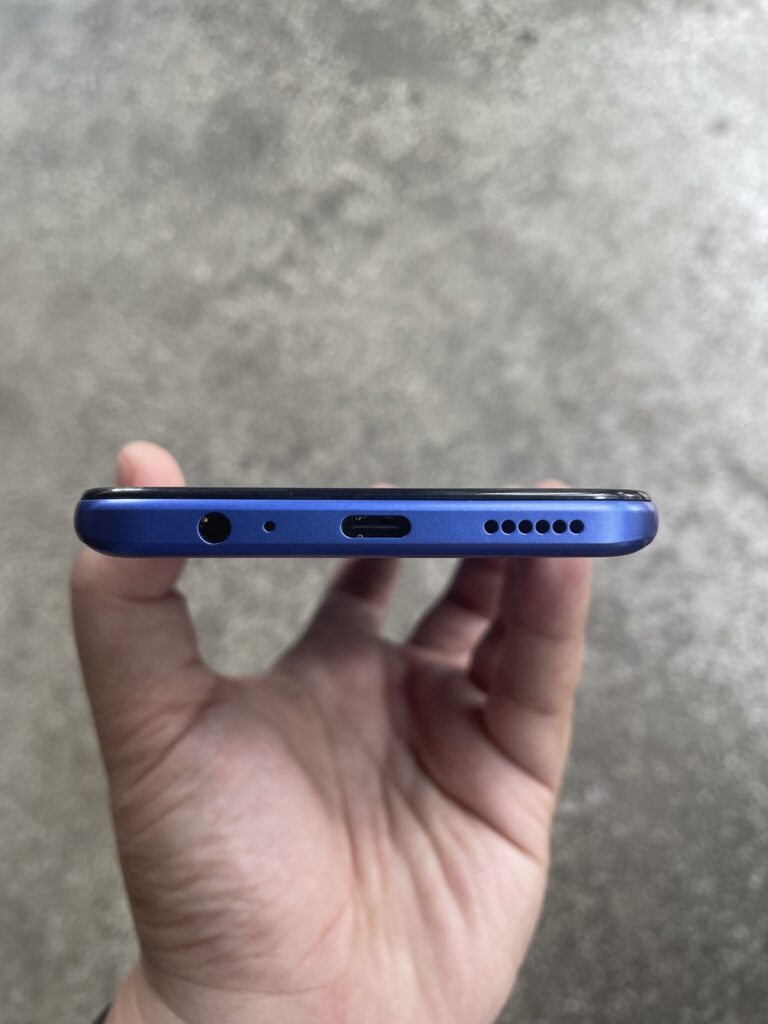 I'm really glad that entry-level phones still keep the old reliable 3.5mm headphone jack. As much as I love wireless earbuds, there are some cases where a wired connection is simply better. (I can never edit a podcast through wireless earbuds or headphones.) The SIM tray of this phone lets you use two nano SIMs or one nano SIM and a microSD card. The volume rocker is fine but I've always preferred to have distinct volume buttons.
Shown below is the actual retail box for the Klein Blue color. It actually gives off a more premium feel even though it's an entry-level phone.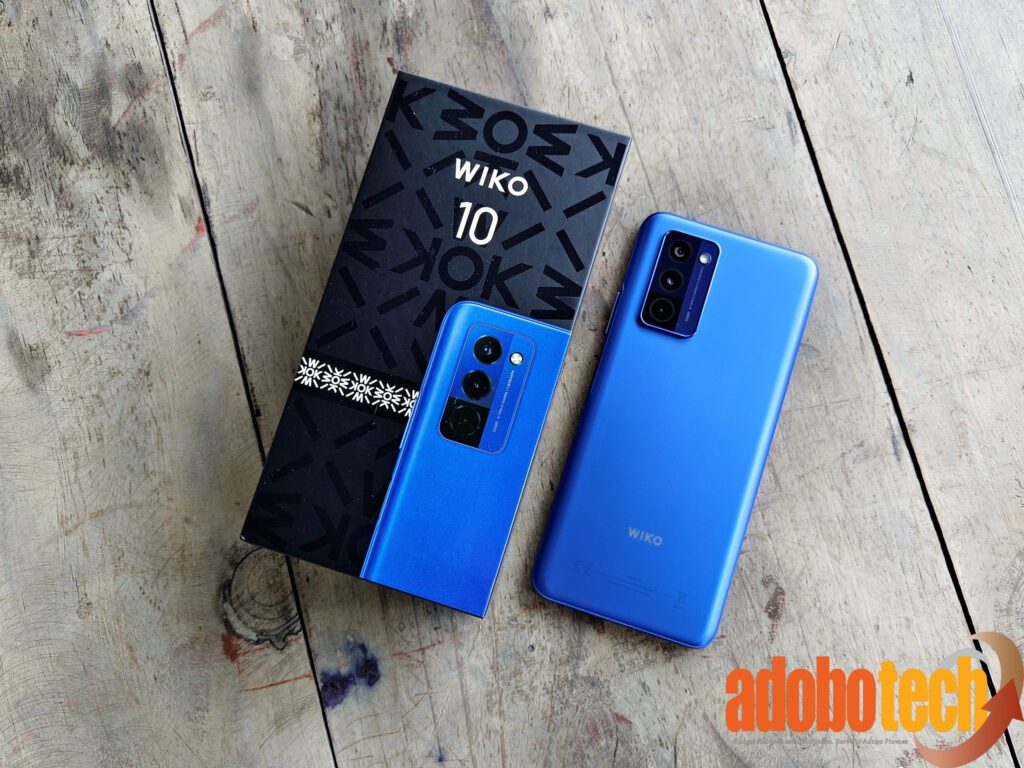 All in all, the design and build quality of this phone is very typical for its price. It's just pretty clear in the title of this review that I am a big fan of the Klein Blue color. If you're not into colored phones, then the Black or Silver color will be okay for you. There's just a different charm with this blue one.
Display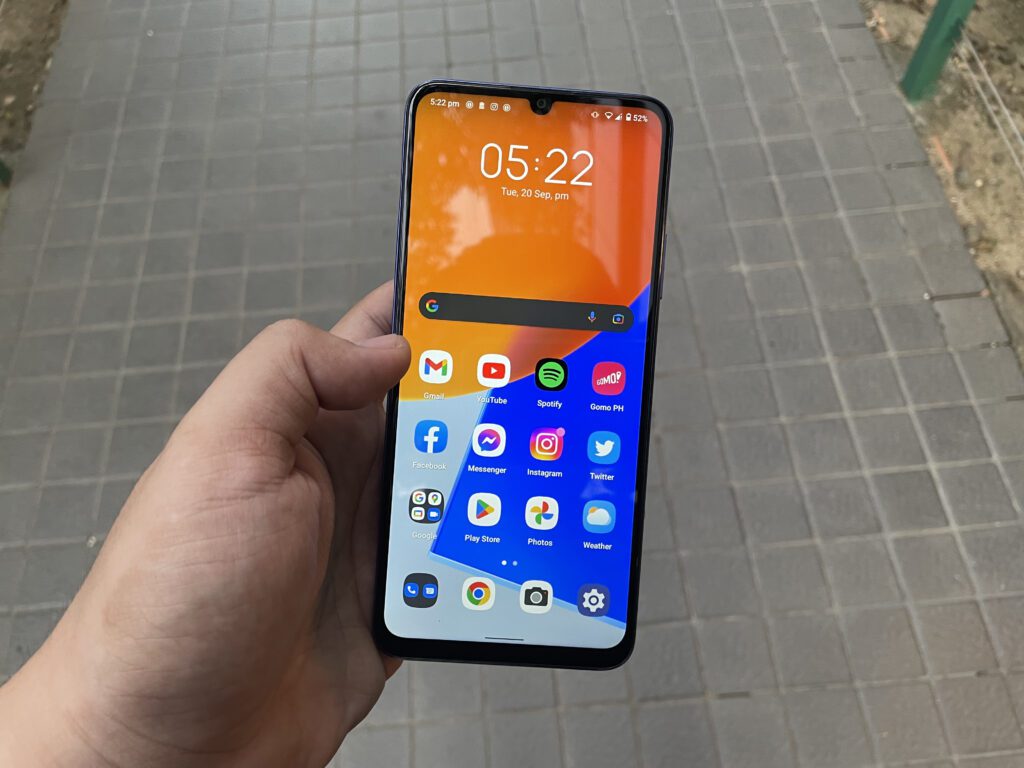 While I've clearly been smitten by the back of this phone, the front is pretty much standard fare. The WIKO 10 has a 6.74" HD+ U Notch LCD Display with a 60Hz refresh rate and a resolution of 1600 x 720. It also has a 90.69% screen-to-body ratio and it really shows. The chin looks smaller than some midrange phones out there. To those who care about this, it only has Widevine L3 support so HD quality on Netflix isn't possible. You can still watch 720p videos on YouTube though.
There's really not much to talk about here. It's a totally fine display for most scenarios save for using it under bright sunlight.
Performance and Software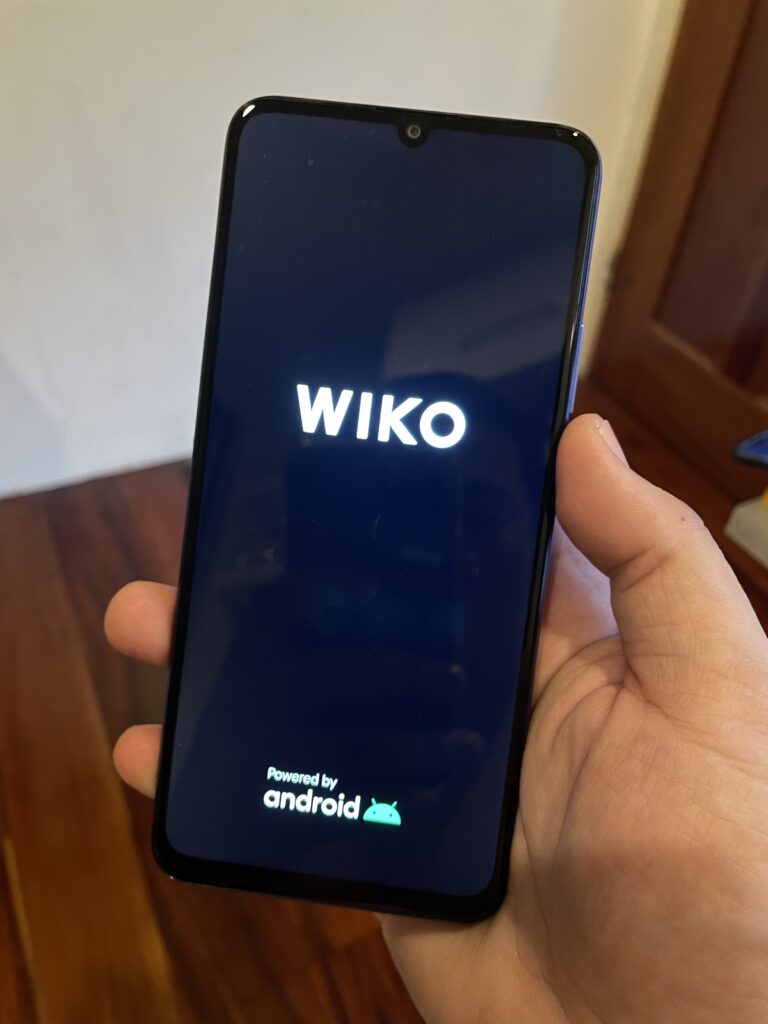 I usually don't dig too deep into performance when it comes to entry-level phones. Most of them are nothing to write home about unless there are things that really stand out. Good thing I'll be doing just that in this WIKO 10 review.
On paper, it's really standard fare: MediaTek Helio G37 processor, 4GB of LPDDR4X RAM, and 128GB of eMMC 5.1 storage. (The retail unit actually gets 6GB of RAM!) The one thing that stands out though? Android 12. More important than that, it's basically a clean Android 12 experience. There's pretty much no bloatware to speak of besides the built-in Google apps. This probably explains the performance scores I got when running the AnTuTu benchmark: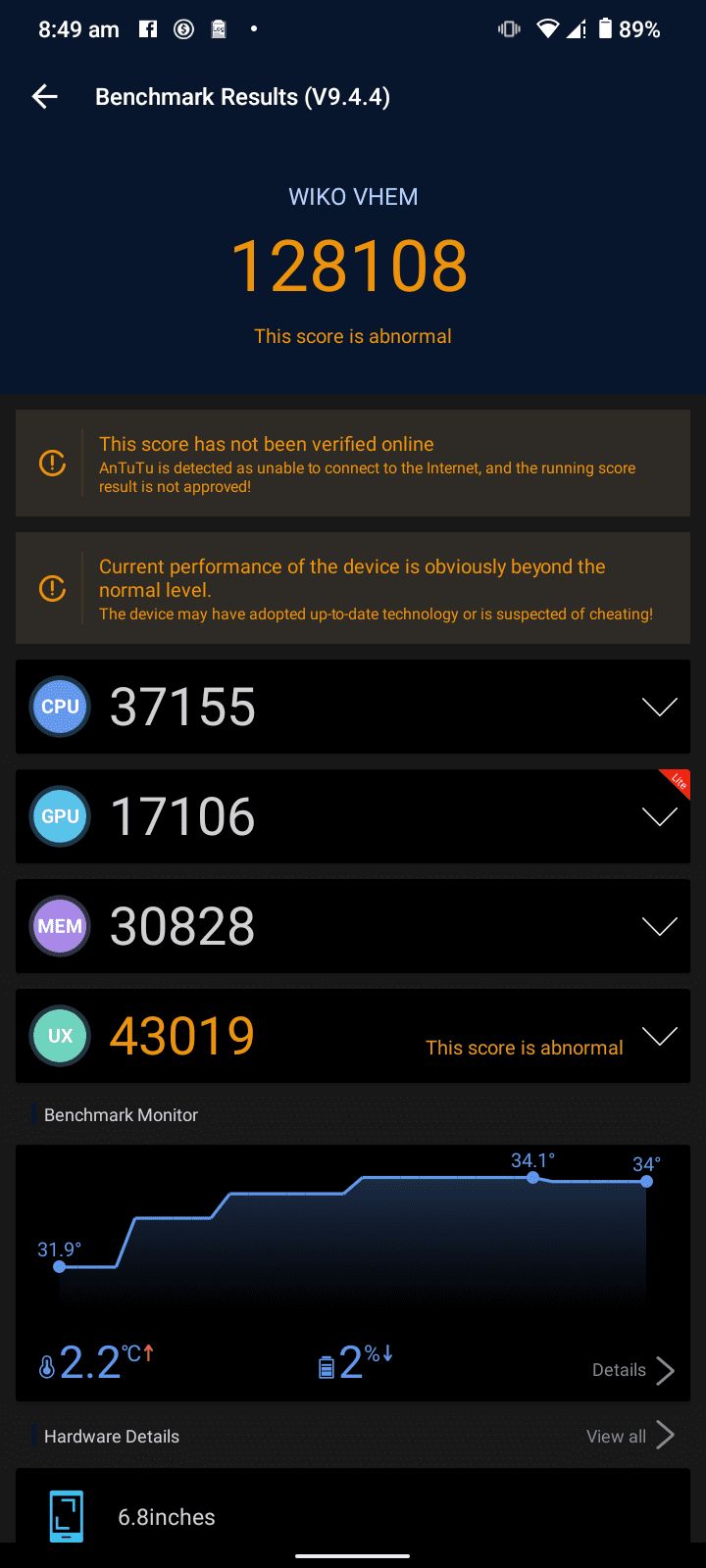 There is some doubt here thanks to the abnormality found in the test results, but this is clearly better than other phones in its price segment. I actually had a good experience while playing Pokémon UNITE! This phone can clearly land some punches above its weight class. It's not gonna be a top performer, but you can be sure it can get the job done.
It also helps that this phone has 128GB of storage. I noticed that the phone sometimes stutters in some tasks and that's probably more due to the eMMC nature of said storage. It would be nice if WIKO would improve on this and add UFS storage for less stuttering. A small aside for its lone downward-facing speaker: it's fine. I just wish we can move on and make stereo speakers a standard at this point.
All in all, the WIKO 10's performance legitimately surprised me. I expected the usual fare to happen, but the clean Android software clearly makes this a step better than other entry-level phones with similar specs.
Battery Life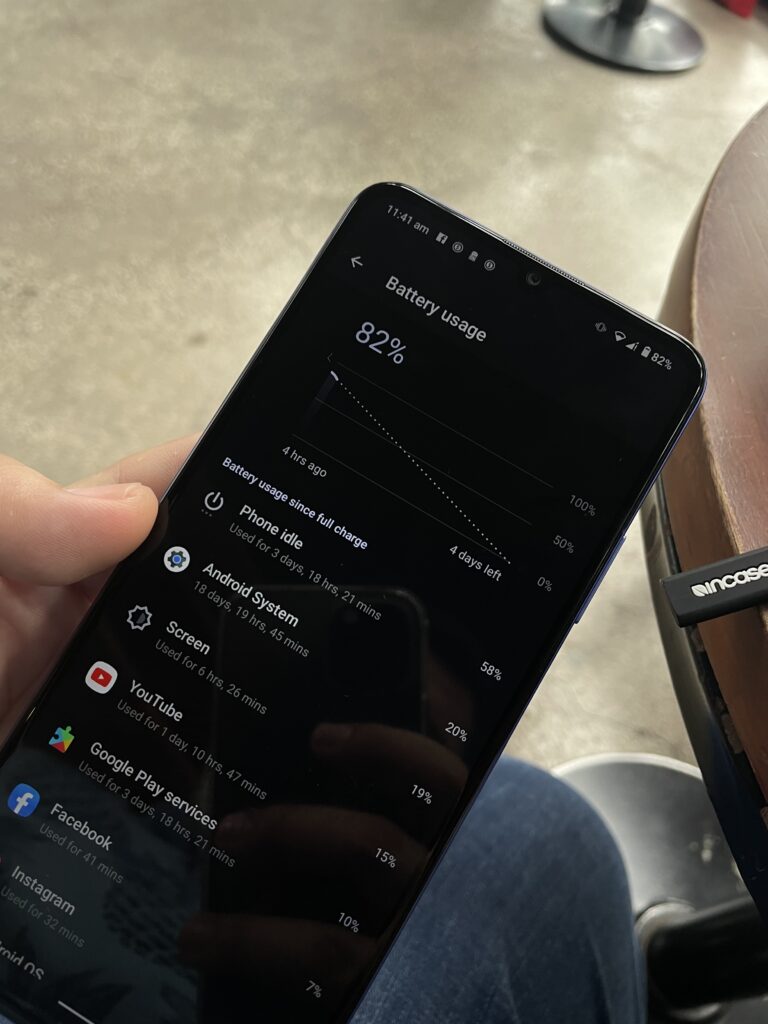 Like the display, there's also not much to talk about when it comes to the battery life section of the WIKO 10 review. Entry-level phones can easily last a day thanks to a less powerful chip, a 720p display, and a big battery.
Lo and behold, this phone has a 5000 mAh battery with 22.5W WIKO SuperCharge. I'm actually kind of disappointed that the fast charging didn't reach 30W. It actually takes me an hour and a half to charge this phone to full. I ultimately made peace with that slower-than-expected charging time thanks to its battery life. This phone basically lasts for a day and a half, sometimes more depending on what I do.
I mostly tested while on Wi-Fi but battery life only dips slightly when using mobile data. Don't expect it to be a battery champ when it comes to playing games constantly though. For most users, you'll be pleased with the battery life on the WIKO 10.
Cameras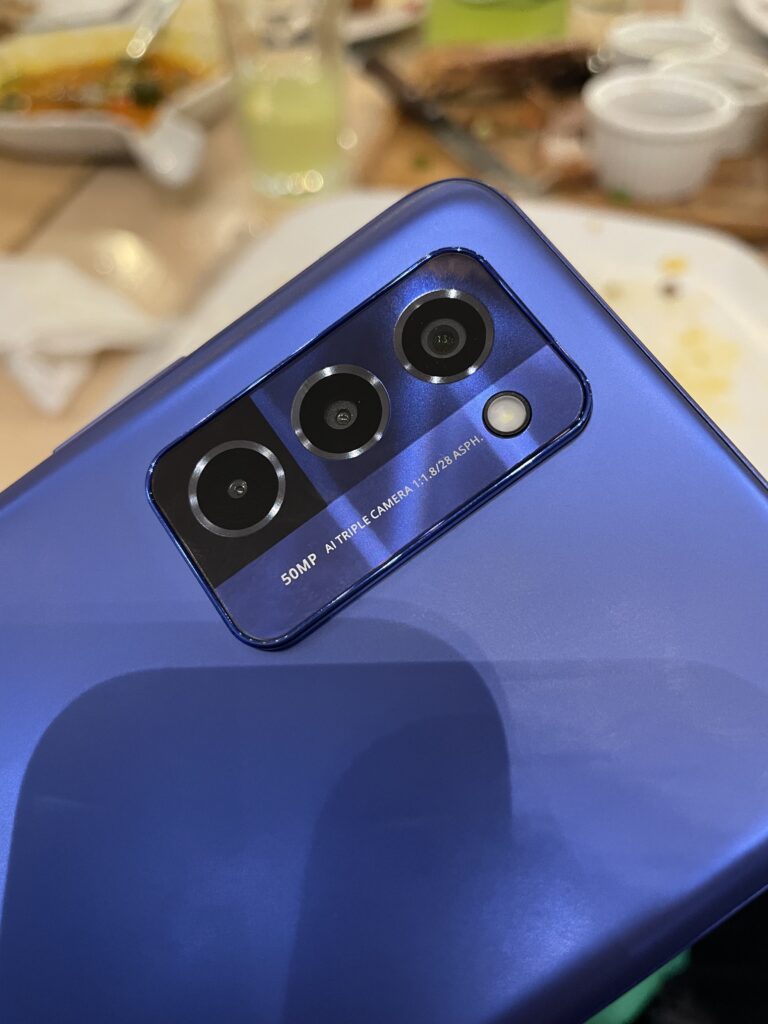 Another thing that WIKO really focused on with this phone is its cameras. This phone has a 50MP Samsung ISOCELL JN1 main camera with an f/1.8 aperture. It is fairly common to see in entry-level and even some midrange phones. Alongside this main camera are a 2MP macro camera and a 2MP depth camera. On the front, there's an 8MP front camera for taking those selfies.
Right off the bat, I just want to say that phone makers should just STOP IT with these 2MP cameras. They're basically not worth using other than for their specific purpose. I would much rather see an ultrawide camera at this point, especially as phone makers LOVE to put them even on phones worth P30,000.
With that mini-rant out of the way, here are my thoughts on the photos shot on the WIKO 10.
Click or Tap on each photo for a full-resolution version.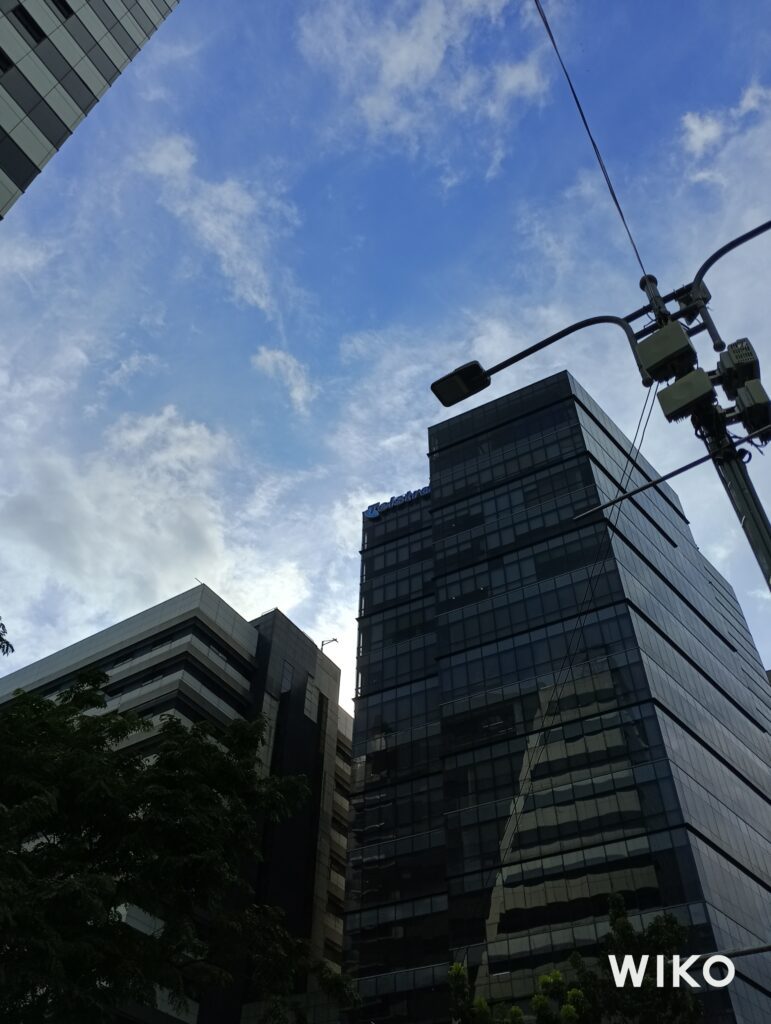 Given enough light, the WIKO 10 can produce some good shots. There isn't much when it comes to the computational photography aspect, but I can say that these are decent to good photos for the price. The struggle is obvious during a scenario where there are varying degrees of brightness.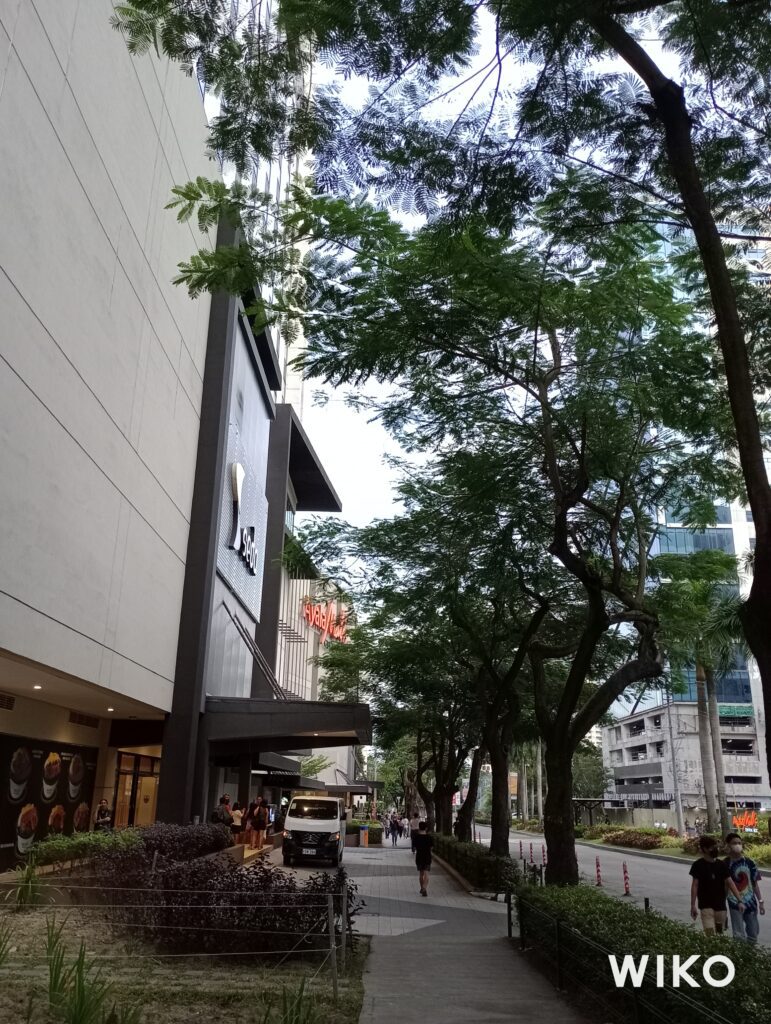 If most of the scene is bright, this phone does a good job of showing it off with a decent amount of detail. Pixel peepers would find more faults than usual, but the photos I've shown so far are good enough for social media use.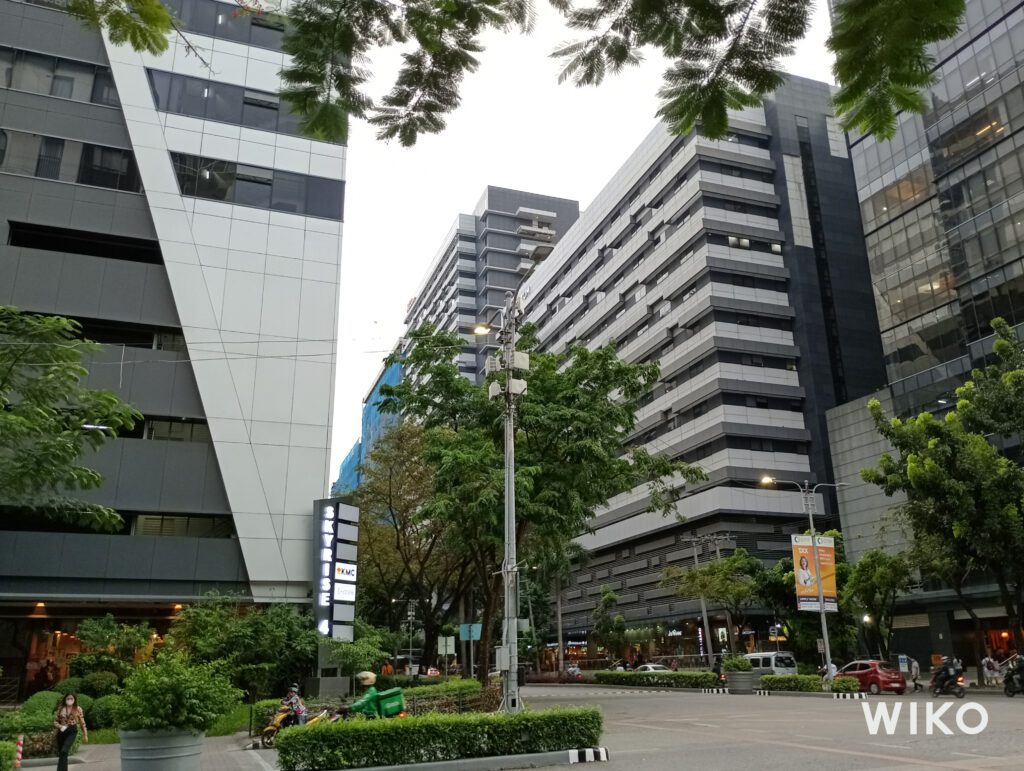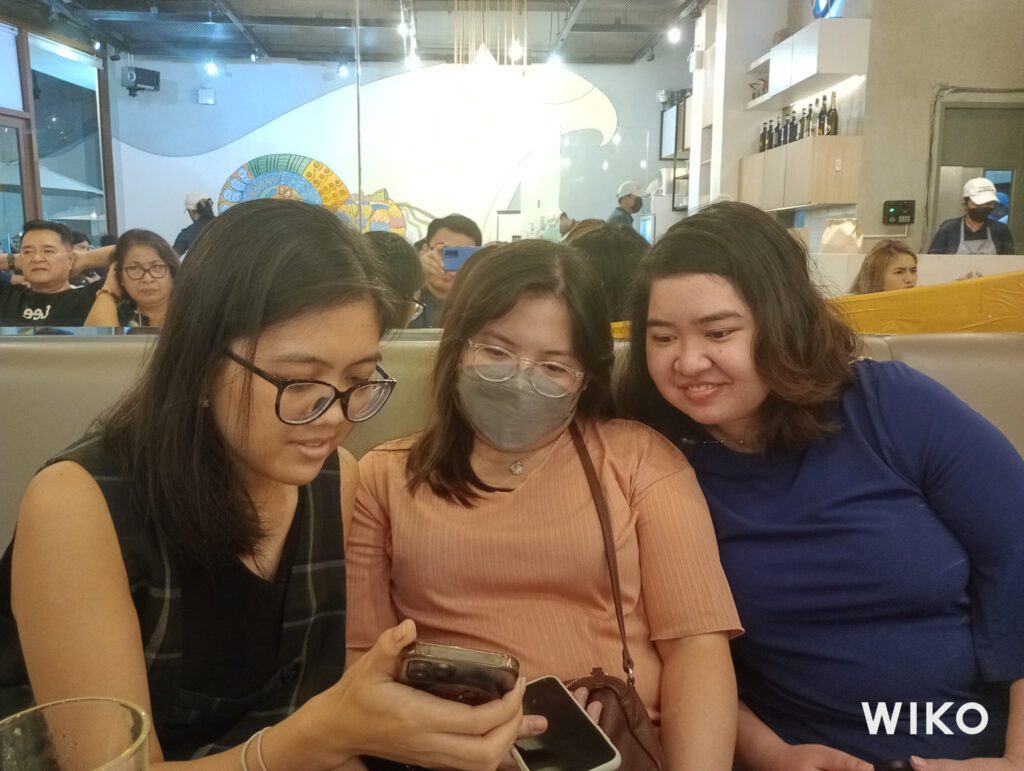 Indoor shots from the WIKO 10 are actually better, in my opinion. With less variation to work with, this phone can bring out more detail. I'm actually surprised that the photos are good enough indoors.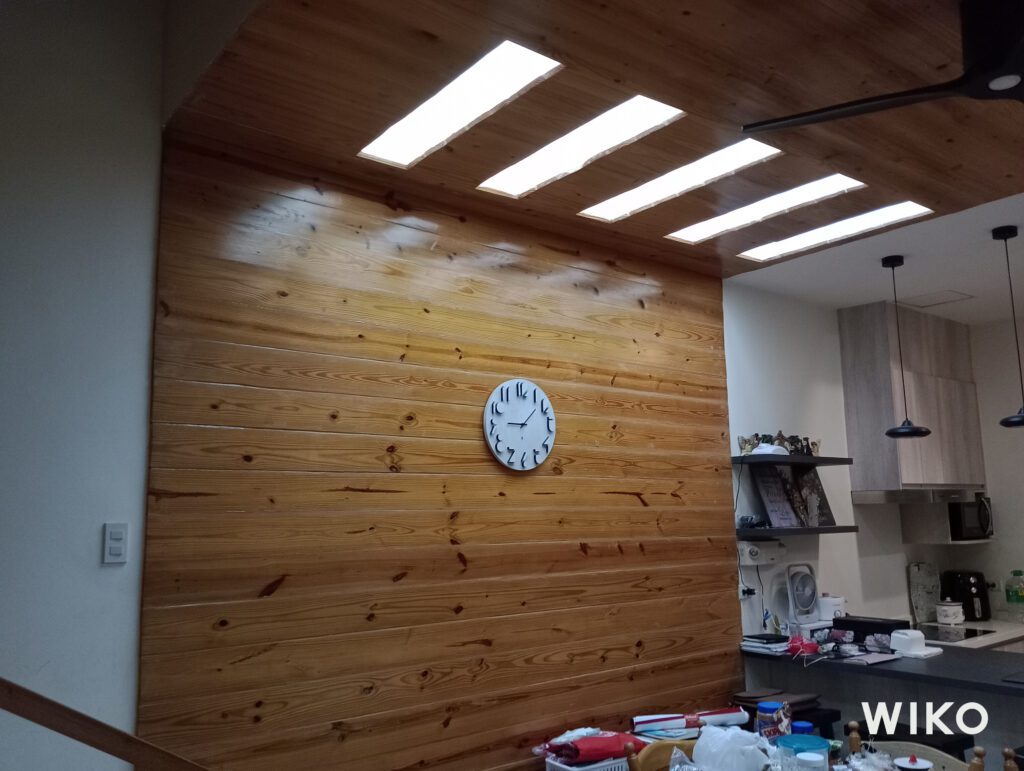 The portrait mode is a bright spot for me. Seeing the blur plus the decent cutout makes me happy with the result below. It does need good light for it to work properly though, but that's fine for a sub-P10,000 phone.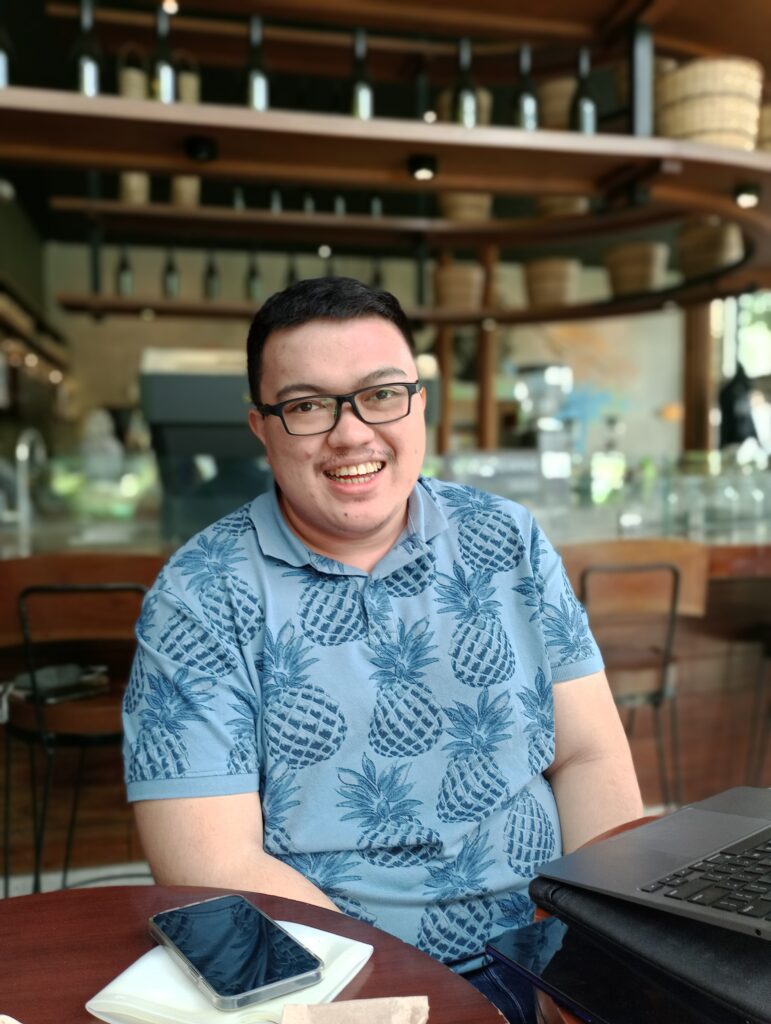 Selfies coming out of the 8MP front camera are also good. You also need good lighting, but I'm pretty impressed that the WIKO 10 can produce these selfies.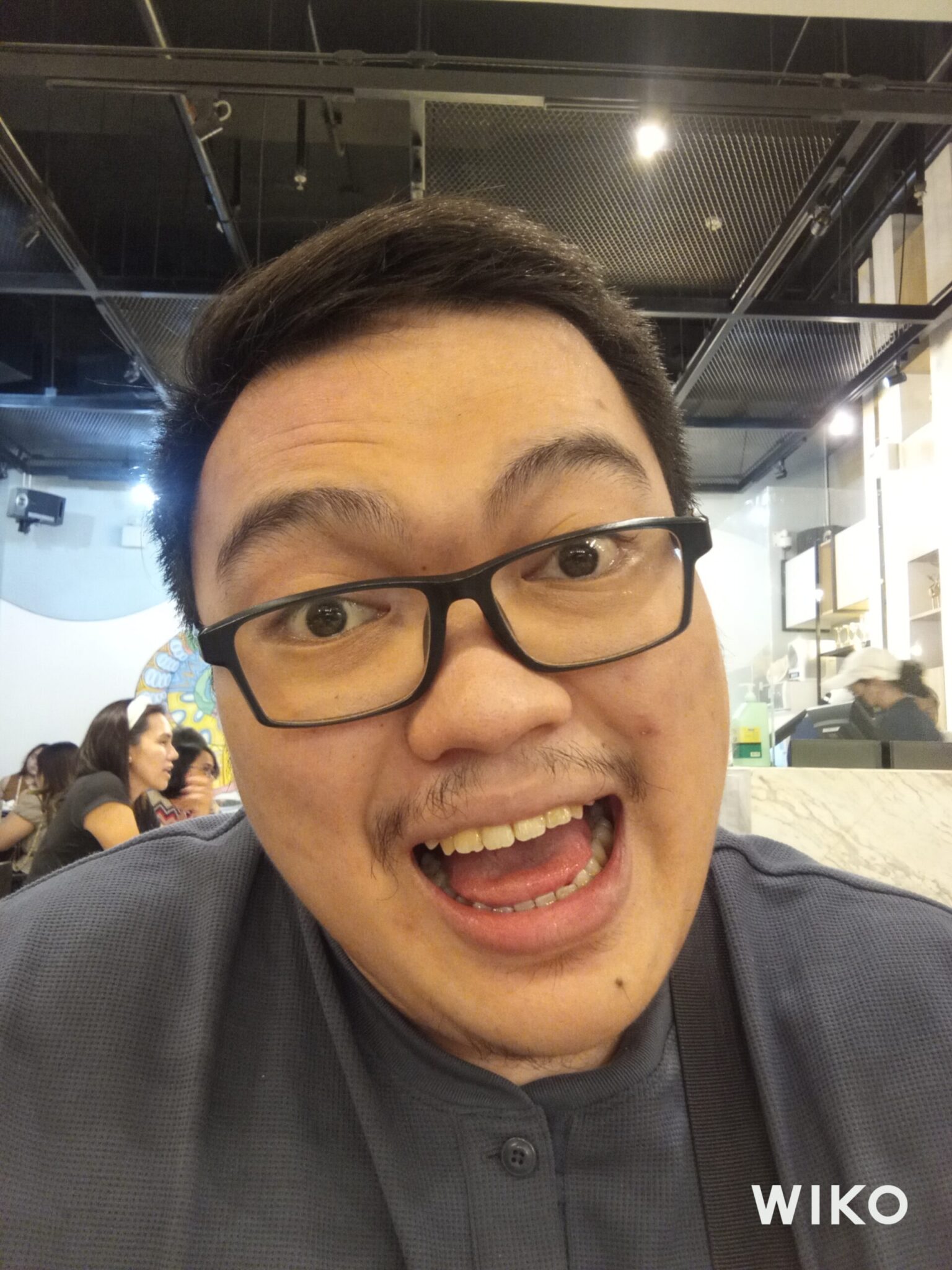 All in all, I'd say this phone is good for taking photos you can post on social media. Portrait photos are a bright spot and with good light, regular shots can really shine. This phone can do 1080p video recording, but I generally don't recommend entry-level phones for vlogging at all.
Should You Buy the WIKO 10?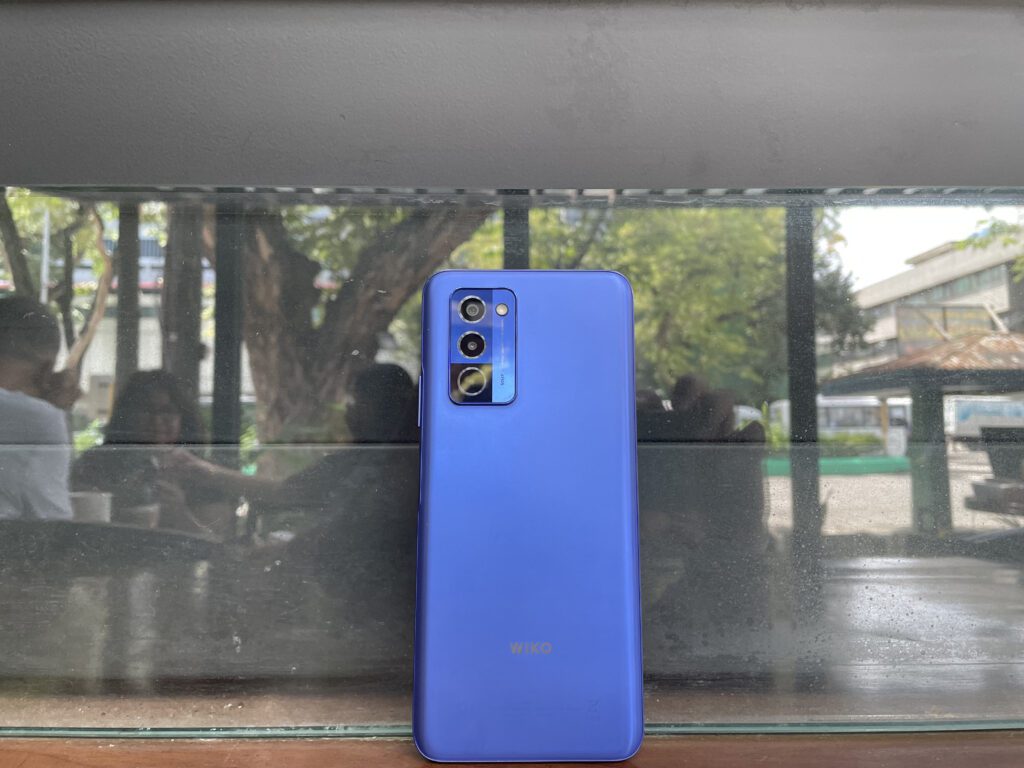 The WIKO 10 is such a surprise but in ways that I didn't expect. One standout is DEFINITELY its design, particularly its Klein Blue colorway. It also helps that it has a clean Android 12 experience and a good main camera that's good for more scenarios than your typical entry-level phone.
It's not gonna be a good choice for mobile gamers and it won't have a lot of fancy camera tricks up its sleeve. What WIKO accomplished here is a cool entry-level smartphone that's worth holding and using. I'm just glad that it's more than just having the Klein Blue color.
Pros
Klein Blue color just screams premium for a sub-P10,000 phone
Its large 128GB storage + microSD card support
A clean Android 12 experience with basically no bloatware
The 50MP main camera takes decent to good photos in daylight scenarios outdoors and even indoors
Portrait/bokeh photos are good
5000 mAh battery + 22.5W fast charging + entry-level components = good to great battery life
Having a headphone jack and a USB-C port
Cons
eMMC storage slows this phone down
MediaTek Helio G37 processor is okay but not the best processor in its price segment
Having 2MP depth and macro cameras instead of an ultrawide camera
Mono speaker that's not that loud
Could use faster charging than 22.5W though
The WIKO 10 is priced at P7,990 for the 4GB model and P8,990 for the 6GB model. You can get one at Shopee, Lazada, and authorized WIKO stores and kiosks.
[Updated 2022/09/25, 06:45 PM] An earlier version of this review mentioned that the WIKO 10 is priced at P8,990. There are two models: a 4GB version for P7,999 and a 6GB version for P8,999. Will clarify this with WIKO Philippines to confirm.