On this week's episode of techieSpeak, I stay on the honest train but I'll be kinder this time.
Last week, I was talking about my problems with many of the major phone brands that I know of. This week, I'm sharing one good thing with every smartphone brand that I talked about in the last episode. To keep it consistent, I will also share my disclaimers for this one:
Disclaimer #1: To keep it consistent with the last episode, I cover the same 17 phone brands in this episode.
Disclaimer #2: This comes from the perspective of covering the brands in both a global and Philippine context. Some of the problems I mention apply to just one of these contexts, so it's nice for you to know about them.
Last week's episode was really spicy, so techieSpeak Episode 22 will be more kind. Hehe.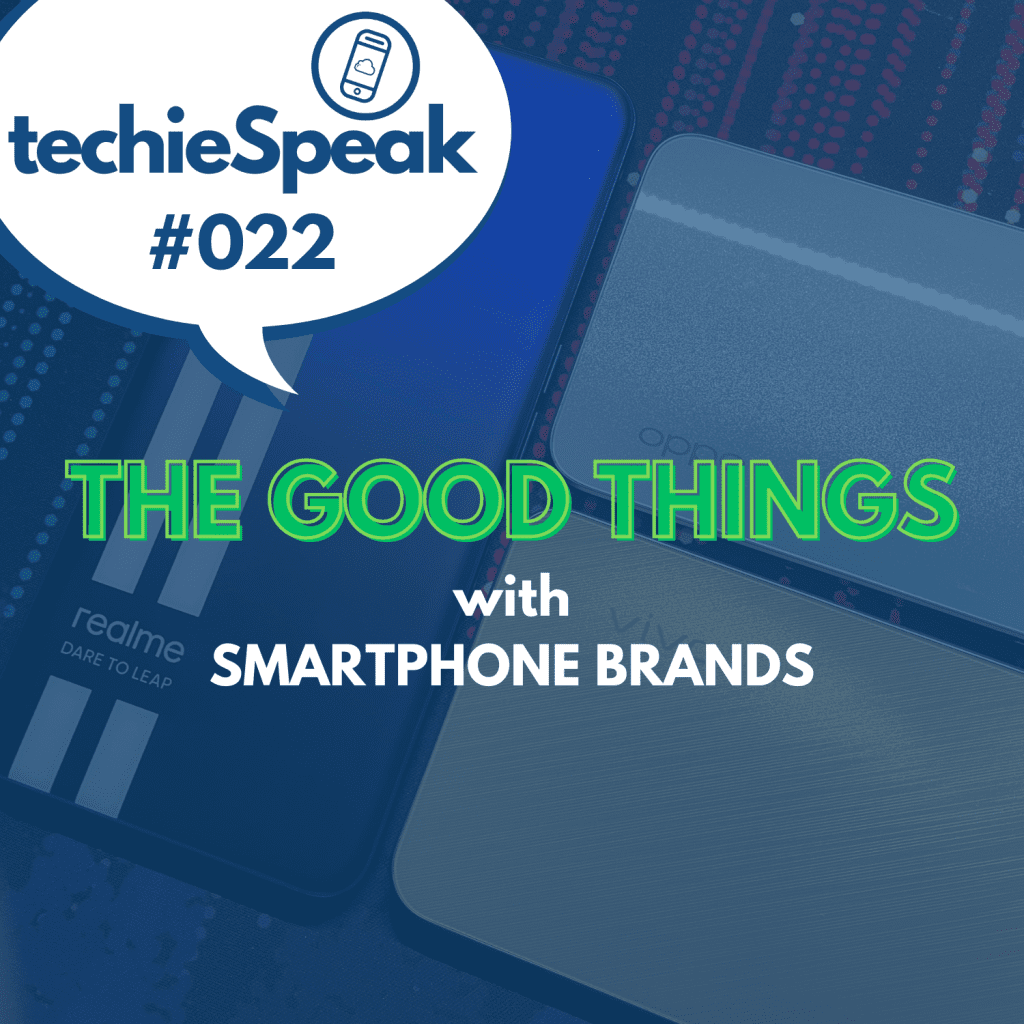 techieSpeak Episode 22 Show Notes
I talk about Magic Eraser on the Pixel phones or any Android phone/iPhone with Google One:
https://www.cnet.com/tech/services-and-software/you-should-be-using-googles-magic-photo-tool/
All about SUPERVOOC: https://www.androidauthority.com/supervooc-fast-charging-686000/
Know more about vivo's technological achievements in 2022:
https://utterlytechie.com/looking-back-vivo-tech-masterpieces-2022/
Here's a nice article by Ed Uy talking about Xiaomi's partnership with Leica:
https://businessmirror.com.ph/2023/03/18/will-xiaomis-master-level-partnership-with-leica-make-it-the-flagship-to-beat/