We finally got the invites to the Apple event! On techieSpeak 005, it is all about this "California streaming" event that's coming next week!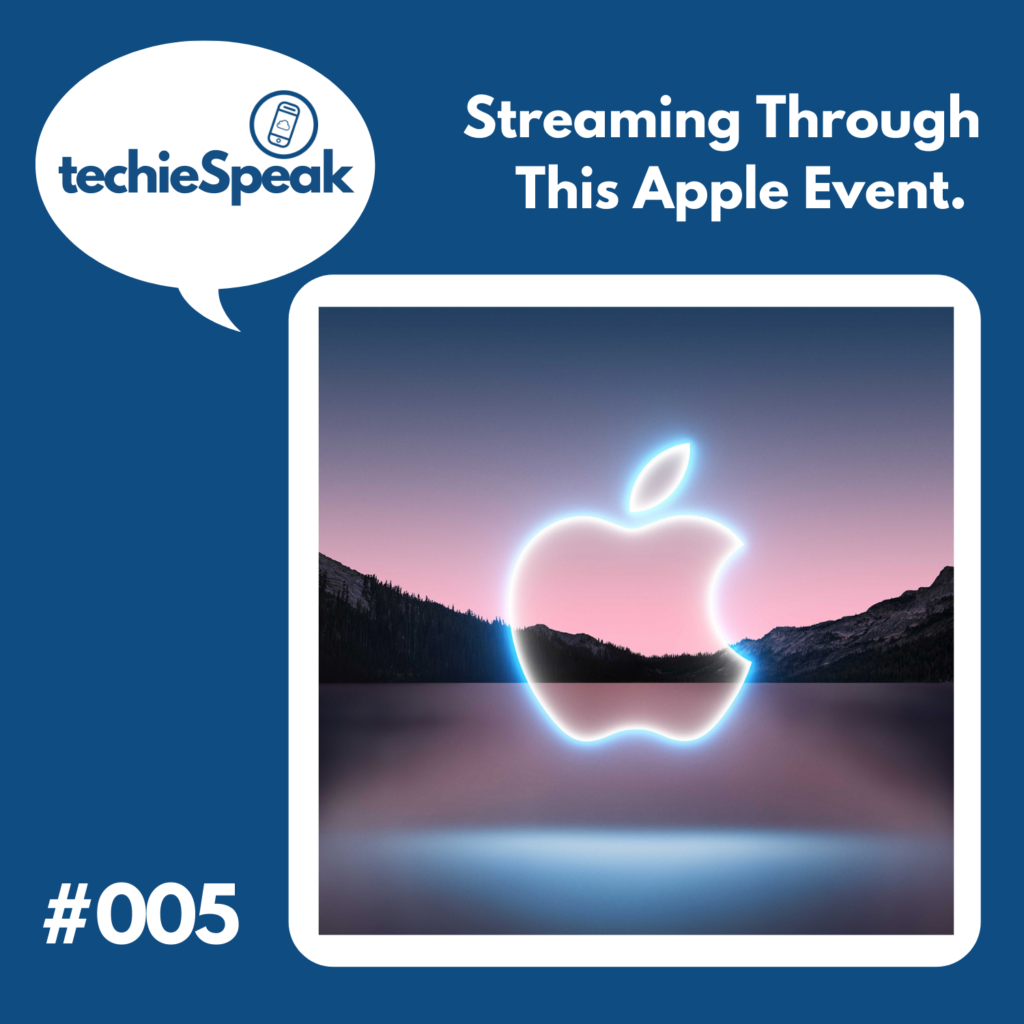 From the obvious to the improbable, I talk about what to expect during the Apple event. The iPhone 13 is a given, but there's more than just that. I think a new Apple Watch is coming? Not sure about the rest of the products though. Some say there may be a new iPad mini or new AirPods. Will that happen? I talk about that here on techieSpeak 005!
Listen to the episode here!
Follow the podcast on:
Spotify – bit.ly/techiespeak-spotify
Apple Podcasts – bit.ly/techiespeak-apple
(Go rate and review on here too! It really helps the podcast. Thanks!)
Let me know what topics I should talk about on social media:
facebook.com/utterlytechie
instagram.com/utterlytechie
twitter.com/utterlytechie
Follow me on social media!
facebook.com/julliansibi
instagram.com/julliansibi
twitter.com/julliansibi
SHOW NOTES
9to5Mac's What to Expect article: https://9to5mac.com/2021/09/09/apple-september-event-expectations-iphone-13/
iPhone 13 rumors: https://www.tomsguide.com/news/iphone-13-release-date-price-specs-leaks
Apple Watch Series 7 manufacturing problems solved: https://www.theverge.com/2021/9/10/22666305/apple-series-7-manufacturing-issues-resolved-september-mass-production
AirPods 3 rumors: https://www.macrumors.com/guide/airpods-3/
iPad mini 6 rumors: https://www.techradar.com/news/ipad-mini-6