The last time I used a GT series phone was the realme GT Master Edition. I really REALLY enjoyed my time using that phone, especially in that cool Voyager Grey color. It's been almost a year since that phone arrived in the country, and it surprised me that realme didn't launch a new GT phone here sooner. Good thing realme Philippines brought the realme GT NEO 3 here. The company claims that this phone brings "Next Level Speed", but does that claim really hold up? Here are my first impressions of realme's latest GT NEO smartphone.
Disclaimer: I purchased this realme GT NEO 3 through the realme Flagship Store in Lazada. It arrived on August 4, 2022, and I've been using this phone for over 3 weeks as my daily driver Android phone. I wanted to do a standard duration for the review, but I've been enjoying this phone way too much. My full review will come sooner though.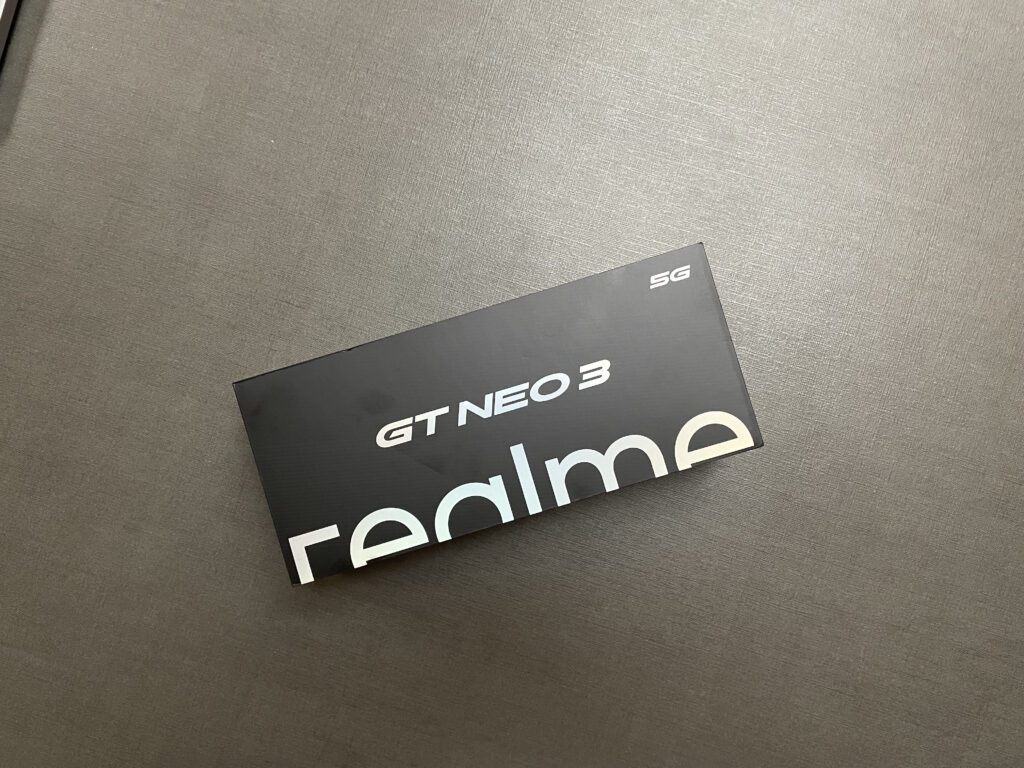 Unboxing Experience
To be honest, I actually prefer the GT Series unboxing experience over the standard yellow box. It just speaks to its more premium feel even with the GT Master Edition last year. If we look inside the box, we get the usual stuff except the 80W SuperDart Charge power adapter and a jelly case that's honestly lackluster compared to the GT Master Edition's more premium case.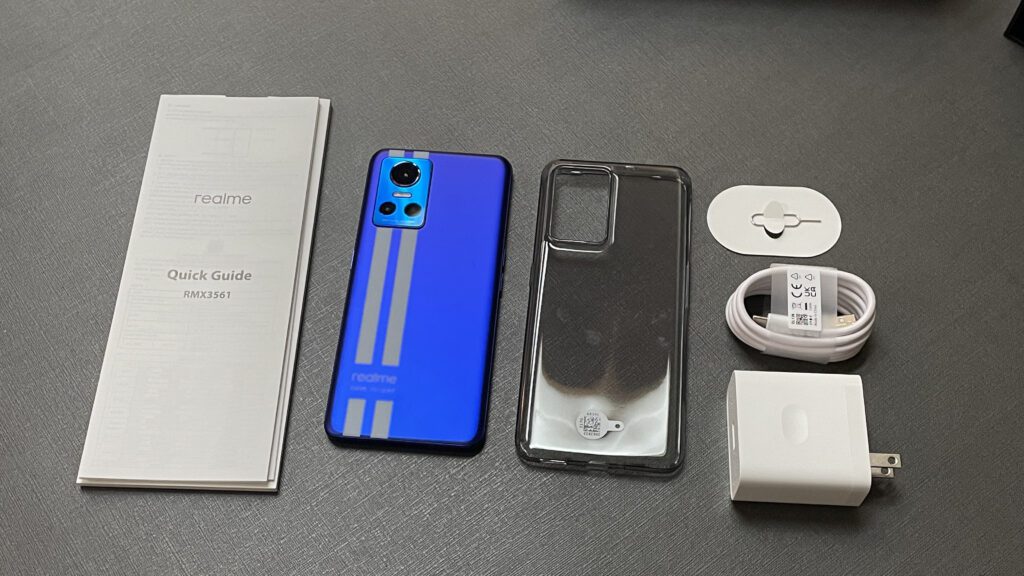 It would have been nice to see a better jelly case, but I feel that's just to save money. This is still one of the better unboxing experiences coming from realme.
That Bright and Smooth 120Hz Reality Display!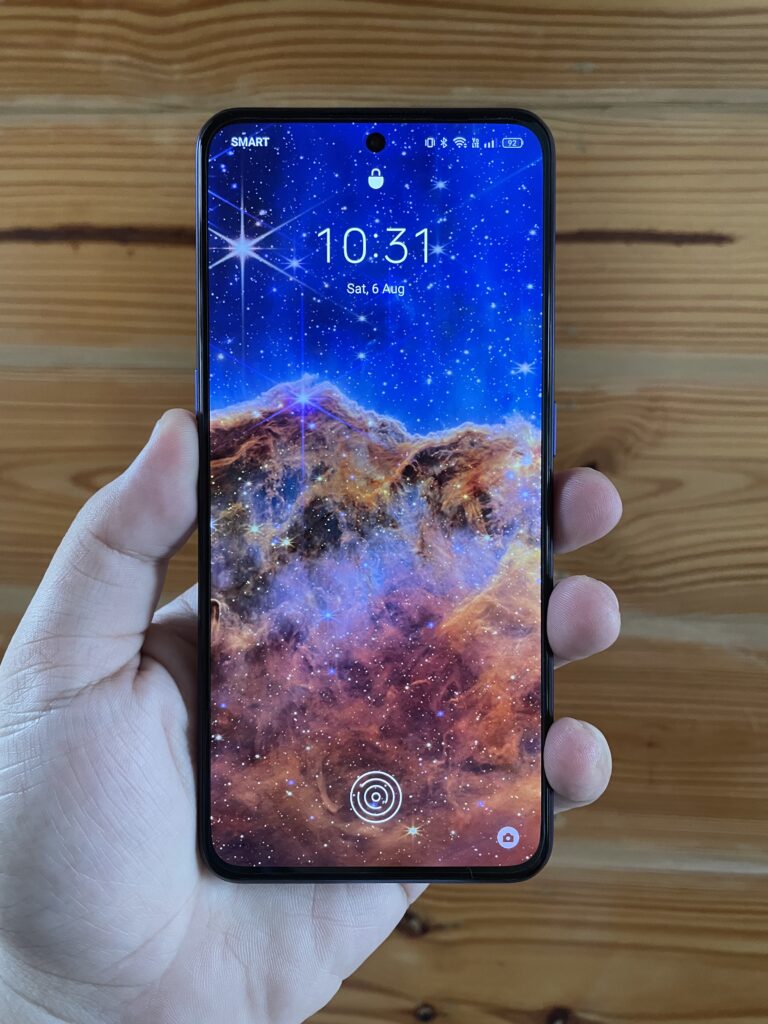 If there's one thing that I was skeptical about with the GT NEO 3, it would have to be its display. I didn't really understand why realme could only put this kind of display in a more expensive phone. (That's beside the fact that phones got more expensive to make thanks to the chip shortage's after-effects and inflation.)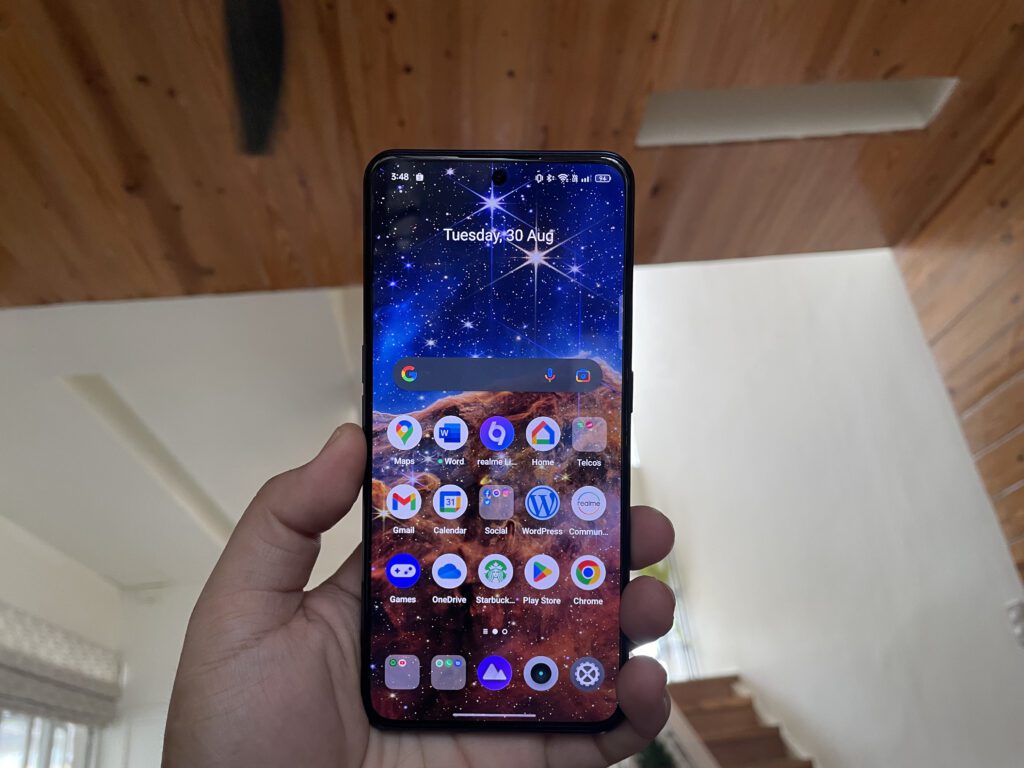 After using this for over three weeks, I can really say that this is a next-level display. Sure, it still has a 1080p resolution and the hole punch in the middle of the top part. This phone really surprised me with how fast and smooth its display is! Its 6.7-inch display is called the Reality Display and has a 120Hz refresh rate. Having HDR10+ support is just icing on the cake as I already appreciate how color-accurate the realme GT NEO 3's display is.
Appreciating the Racing Stripe Design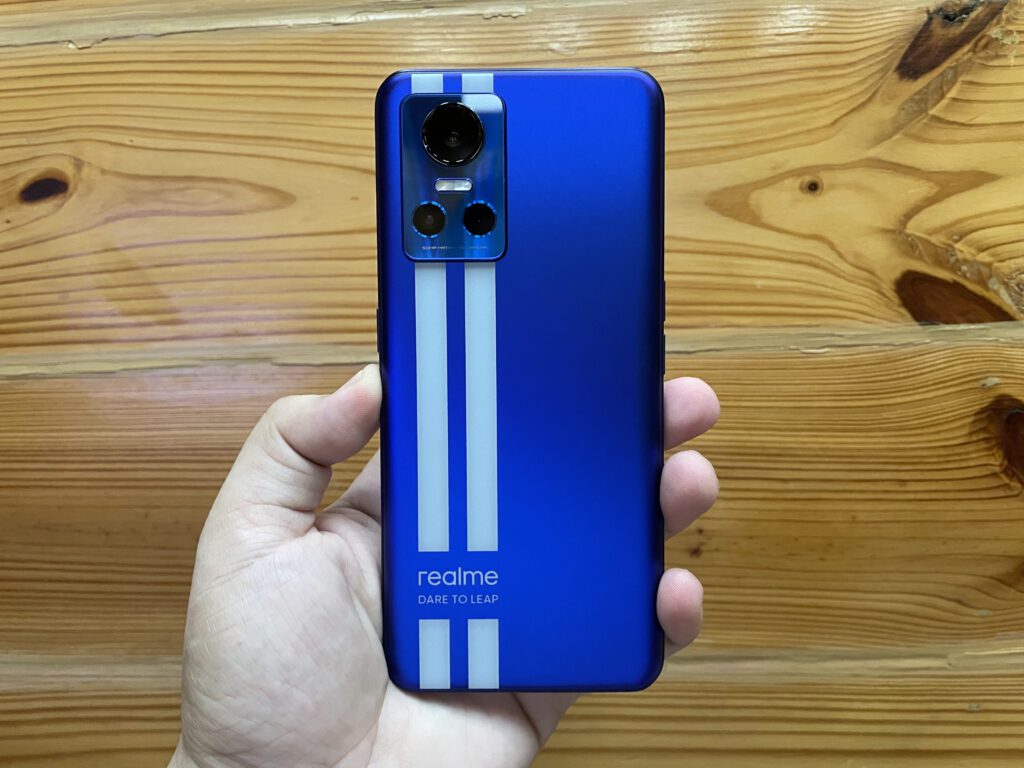 When I first saw the design of the realme GT NEO 3, I really wasn't into the Racing Strip Design. It was too gamer-y for my taste and I thought that it looked really tacky with the Nitro Blue color.
More than three weeks later, this design actually grew on me. This matte back with the racing stripes in this blue meets purple kinda color really stands out. I actually like phones that stand out when it needs to be but are also not too flashy thanks to the cooler color. The phone also nestles in the hand nicely with the curved back, so comfort's all good.
The Power of MediaTek's Dimensity 8100 Processor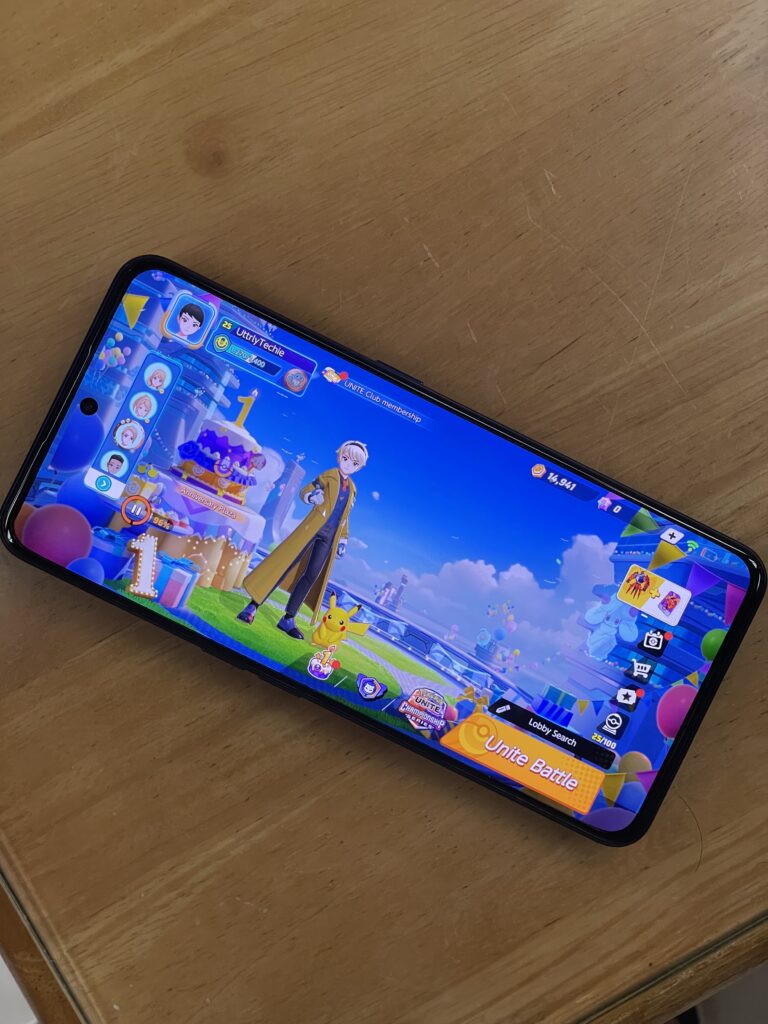 I just have to say it: MediaTek has really made huge strides when it comes to its mobile processors. It became apparent while using the GT NEO 3. So far, this phone never really bothered me when it comes to its performance. It has the MediaTek Dimensity 8100 processor with 5G support, 8GB of LPDDR5 RAM, and 256GB of UFS 3.1 storage. That's basically most of the highest-spec components right there. Playing Pokémon UNITE wasn't really a problem at all with both frame rates and graphics set to Highest.
I also played Asphalt 9 and that also was a breeze! There were no frame drops and the graphics really looked good! Because of this, I might just check out other games for the full review and see what that's like. (Of course, that includes Genshin Impact. Oooooh.)
Familiar Camera, Same Results?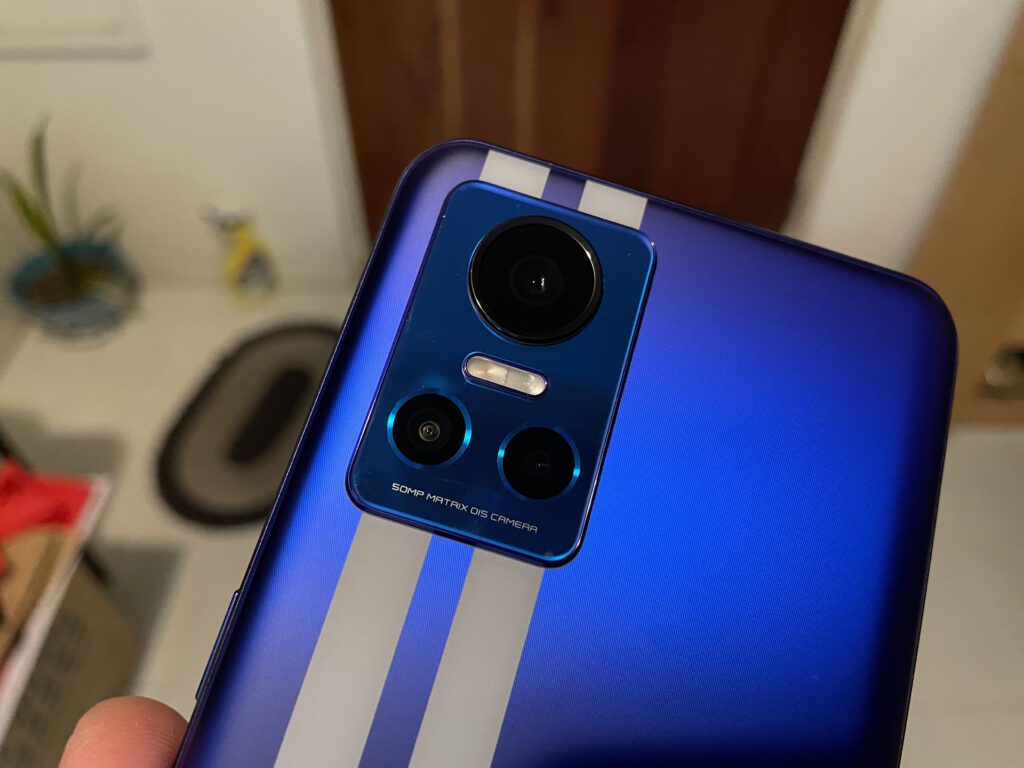 The GT NEO 3 basically has similar camera hardware as the highest-end Number Series phone available in the Philippines: the realme 9 Pro+. It has the same triple rear camera system: a 50MP Sony IMX766 main camera, an 8MP ultrawide camera, and a useful 2MP macro camera. This phone even has the same 16MP front camera! (It should be noted that the realme GT Master Edition carried a 32MP front camera.) I was really curious how the photos would turn out to be knowing this and the 9 Pro+ have basically the same camera hardware.
A few days ago, I did some camera comparisons and I got some interesting results! I'll save that for a dedicated post though. For now, here are some sample shots!
Click on the photos for the full-resolution versions!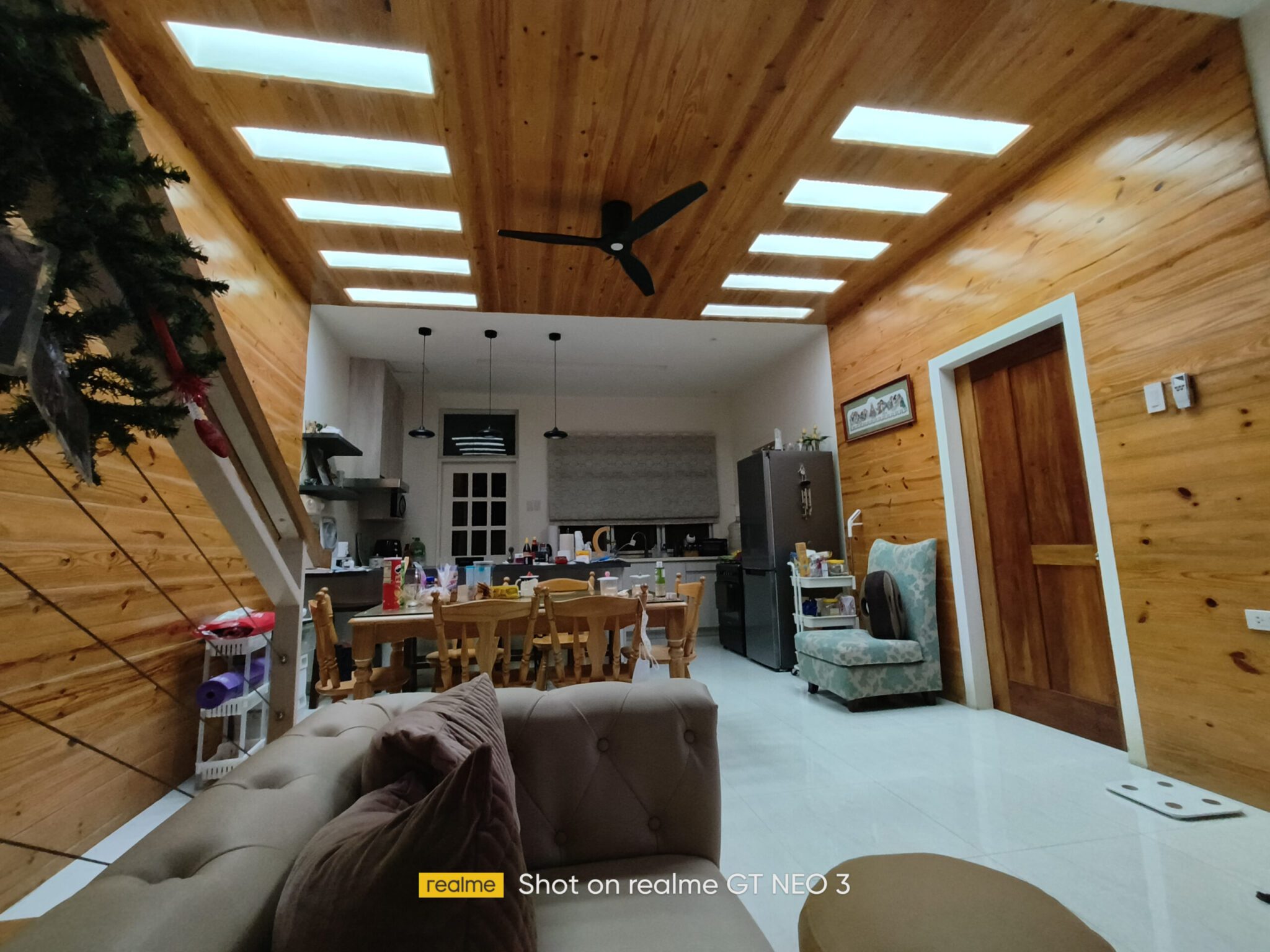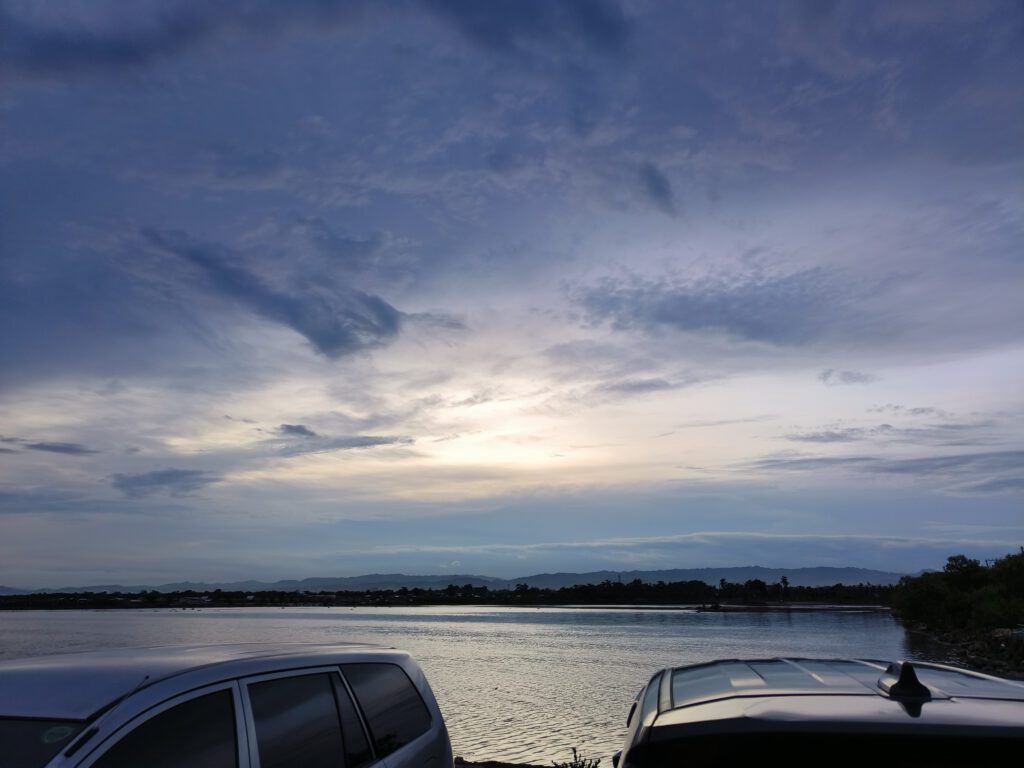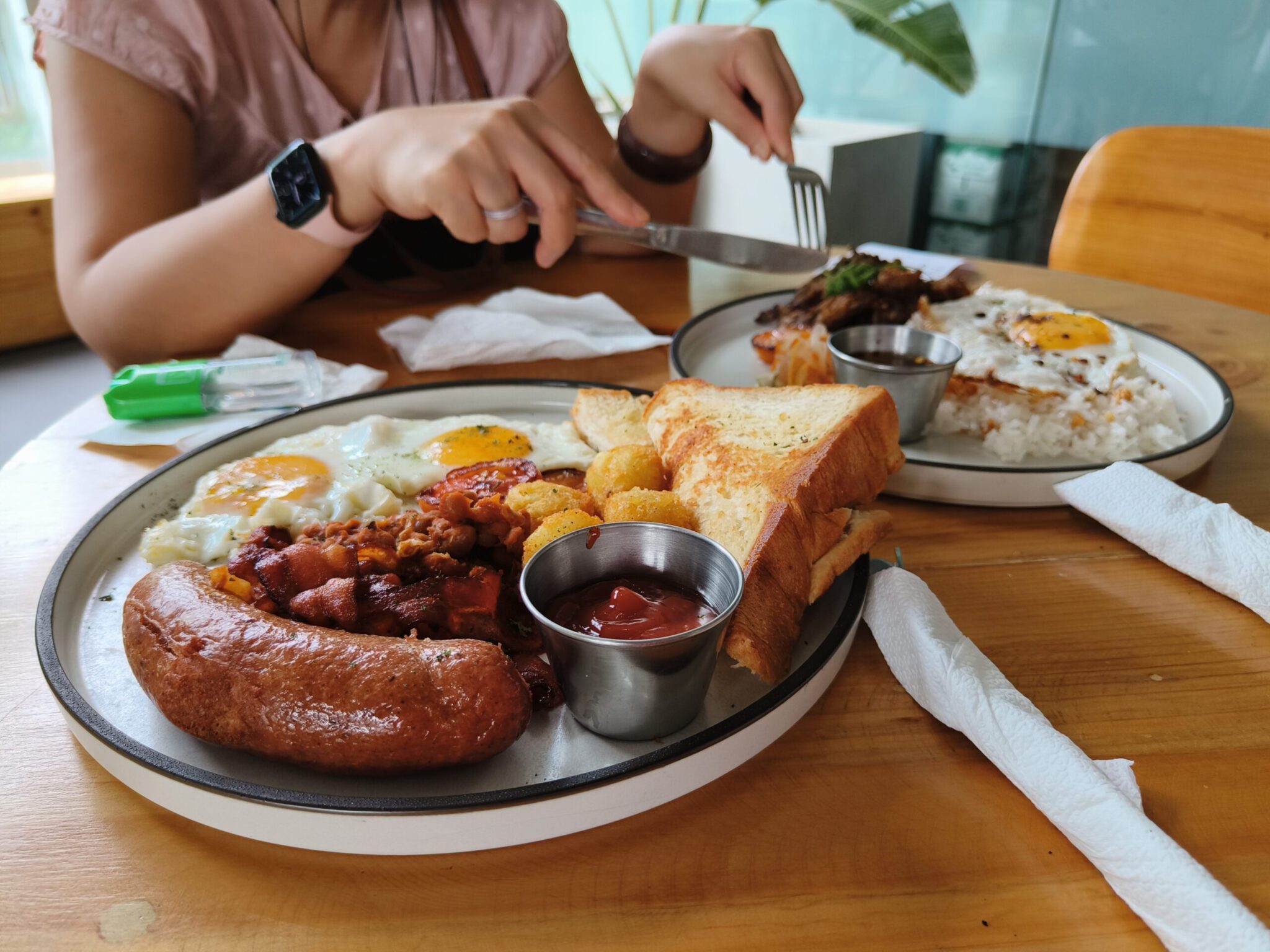 I'm really impressed with the GT NEO 3's cameras so far. I did hold back some photos for the full review! Check the blog in a week for my full review of this high-end phone from realme.