Throughout realme's existence as a smartphone brand, we've seen countless limited-edition phones from them. After launching the realme 10 Pro Series back in February, realme Philippines is bringing a very special offering to the country! The realme 10 Pro 5G Coca-Cola® Edition will be launched on March 18, 2023, 6PM! It'll be via a livestream event on the realme Philippines official Facebook page!
The Hype Around This Phone is NUTS!
In case you missed it, the global launch of this phone happened last February. It gathered attention from many around the world, including Elon Musk!
The limited edition smartphone reportedly sold out in India and Thailand during its release. It's nice that Filipinos now get a chance to officially buy a limited-edtion realme collab! Here's one thing to note though: only 589 out of the 6000 units produced globally will be sold in the Philippines!
Standout Features of the realme 10 Pro 5G Coca-Cola® Edition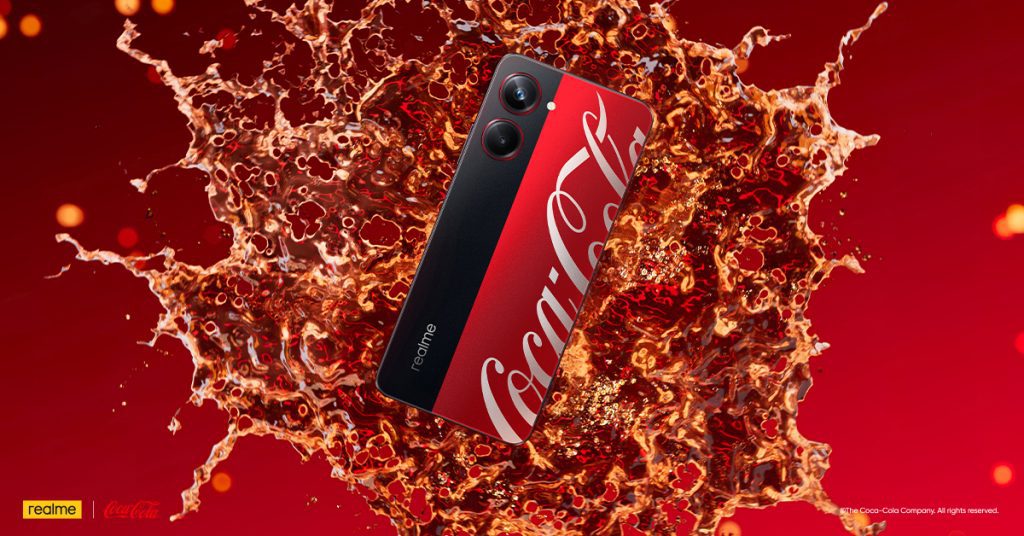 At its core, this phone is basically the same as the realme 10 Pro 5G. (You can just check out my post about it here.) With that in mind, here's a list of what's different with the realme 10 Pro 5G Coca-Cola® Edition:
Customized Coca-Cola® UI
Coca-Cola® fan or not, there's no doubt that you'll surely enjoy the phone's one of a kind features, from its Coke Bubble Notifications to its Coca-Cola Ringtone down to its customized app icons based on the Coca-Cola® red.
Red & Black Collision
The rear design of the much-awaited smartphone has a 70/30 asymmetrical back design that highlights the Coca-Cola® logo. It is inspired by the classic design elements of Coca-Cola® which instantly makes the smartphone a statement piece, right out of the box!
Cropped Coca-Cola® Logo
To bring in a new energy to the user's smartphone experience, the rear design of the realme 10 Pro 5G Coca-Cola® Edition sports a bold twist on the classic logo with its cropped Coca-Cola® logo.
Matte Imitation Metal Process
The realme 10 Pro 5G Coca-Cola® Edition surely provides an elegant touch with its smooth matte finish while remaining resistant to scratch and fingerprint. The Metal-like Coating Process makes the smartphone really feel like you're holding a can of the world's famous beverage!
Join The Block Party!

If this article didn't convince you, why don't you see the phone for yourself?
Unlike previous launches, realme and Coca-Cola® fans can experience the new phone firsthand! Head over to the launch that will be at Clubhouse Manila, BGC, Taguig City on March 18. The experience zones are open to the public starting 6:00PM to 8:00PM. However, it will give priority to registered attendees. So, make sure to register for a guaranteed slot: https://bit.ly/realmeBlockPartyRegistration
Aside from the realme 10 Pro 5G Coca-Cola® Edition smartphone units that fans are free to check out and explore at the venue and unleash their creativity by taking photos and content of the special themed venue. There will also be exclusive goodies that are also up for raffle giveaway for lucky fans to take home with them.
Are you excited that realme Philippines finally brought a limited-edition phone to the country? Share your thoughts in the comments section below!