I'm not sure if HONOR Philippines knows how to stop! The brand basically continues its momentum in 2023 that started with the HONOR X9a 5G. After making a big splash with the HONOR 90 5G last month, we're getting four more devices as of posting this review! One of those devices is the HONOR 90 Lite 5G. While it may seem like a lesser version of the HONOR 90, this phone can basically do most of what you need in a phone? Is it worth its P12,990 price tag? Find out in my full review.
Disclaimer: HONOR Philippines sent me the HONOR 90 Lite 5G in Midnight Black. It arrived on September 18, 2023 and I've been using it for a week.
Design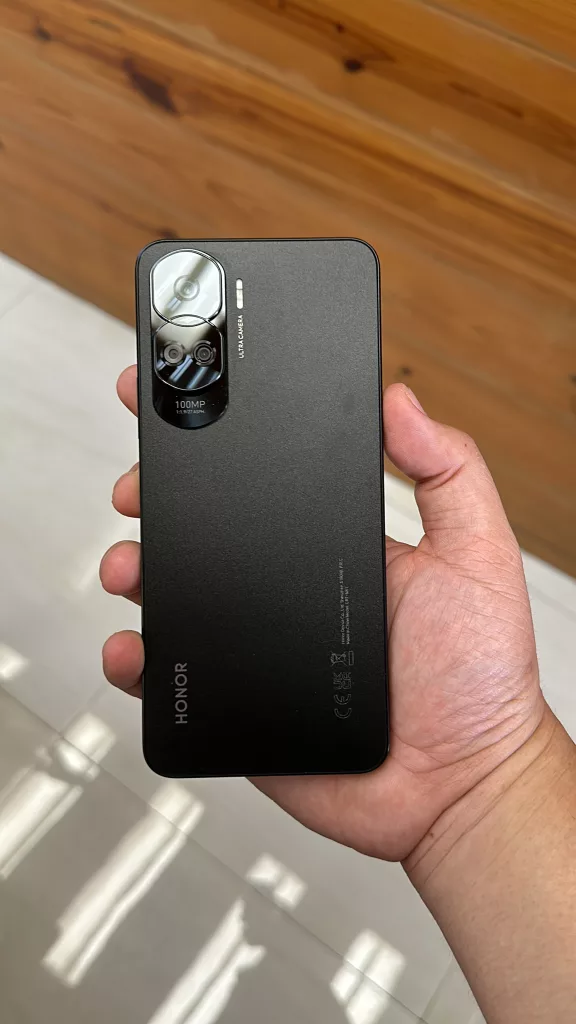 The HONOR 90 Lite 5G feels like it punches above its weight class with its design. It has flat sides, a flat display, and a flat back, but it doesn't feel unwieldy. That's probably due to its thin 7.48 mm body, which means that the phone doesn't dig in your hand as much when holding it.
Unlike its bigger brother, both colors of the 90 Lite (Cyan Lake and Midnight Black) feature a matte back. Fingerprints are basically non-existent on the back or sides of this phone.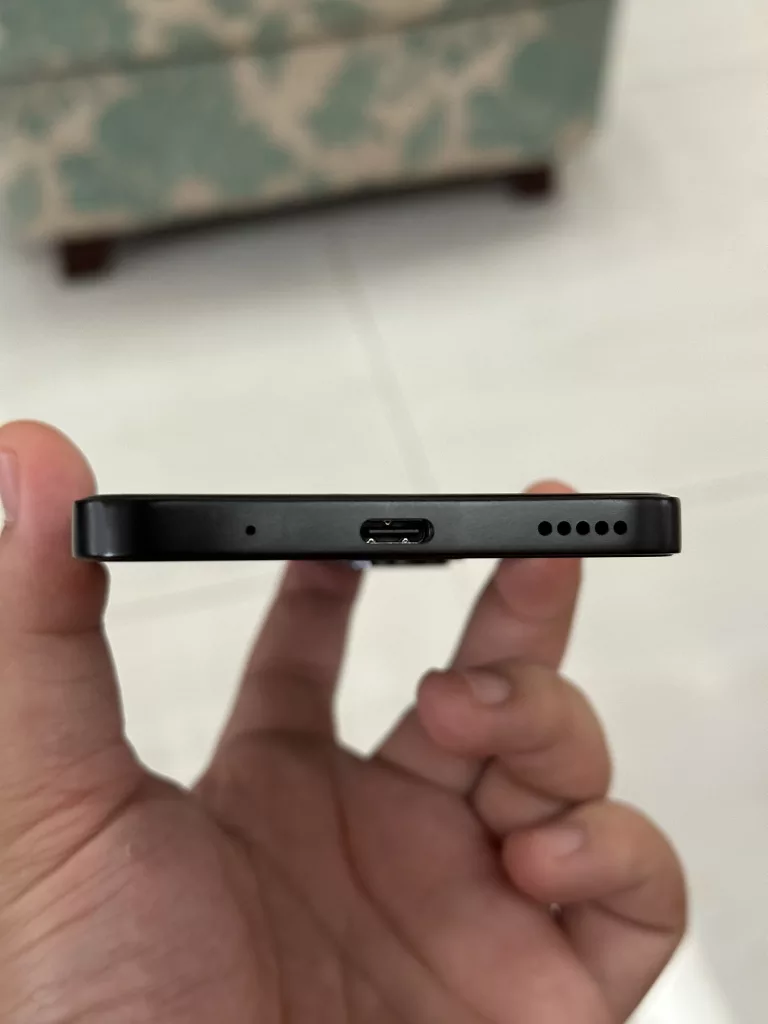 While the buttons are clicky enough, I'm kind of disappointed that this phone doesn't have a headphone jack or microSD card support. Considering other phones at its price still have both, these are strange omissions. Another weird one is just having a single speaker. For a phone that boasts a good display, it sucks that I can't have a complete media experience because of that one speaker. It does have an extra volume mode, but covering that speaker up instantly negates that extra volume.
Despite those strange omissions, I still find this phone has a good design mostly thanks to its slim profile.
Display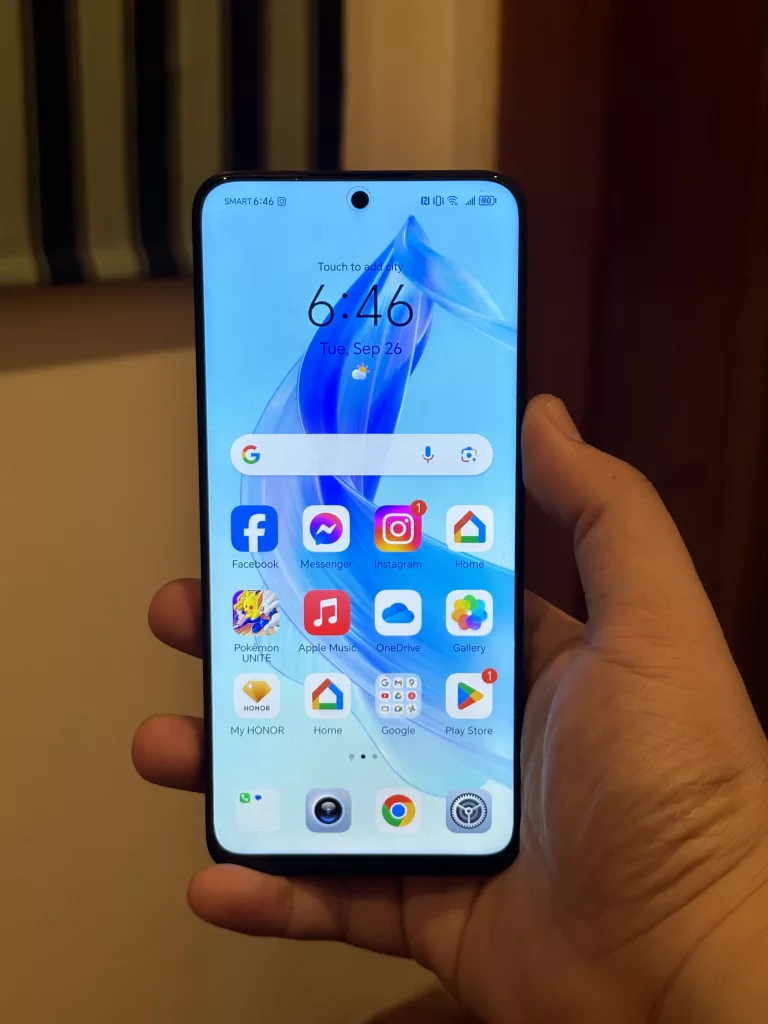 At first glance, I would be disappointed since the HONOR 90 used an AMOLED display. Even other phones at its price now mostly use AMOLED. It's a good thing HONOR continues to prove me wrong somewhat with the 90 Lite's 6.7-inch LTPS LCD display! This display basically almost has no bezels (save for that bottom chin).
The display mostly has okay brightness, but I would kind of struggle with it under bright sunlight. It's honestly not a big deal for me, but it could be for you. When it is bright enough for you to see, its 2388 x 1080 resolution is sharp enough for most users. It's also kinda speedy with its 90Hz refresh rate.
All in all, the display on this phone is really good for an LCD display. It would have been really nice to see an AMOLED display here, but I won't totally freak out without it at all.
Performance and Software
The HONOR 90 Lite comes with a MediaTek Dimensity 6020 processor with 8GB of RAM and 256GB of storage. It's really nice to see 256GB of storage as standard in midrange phones even at this price. While the processor is a rebranded Dimensity 700, the overall performance is really good enough for most users.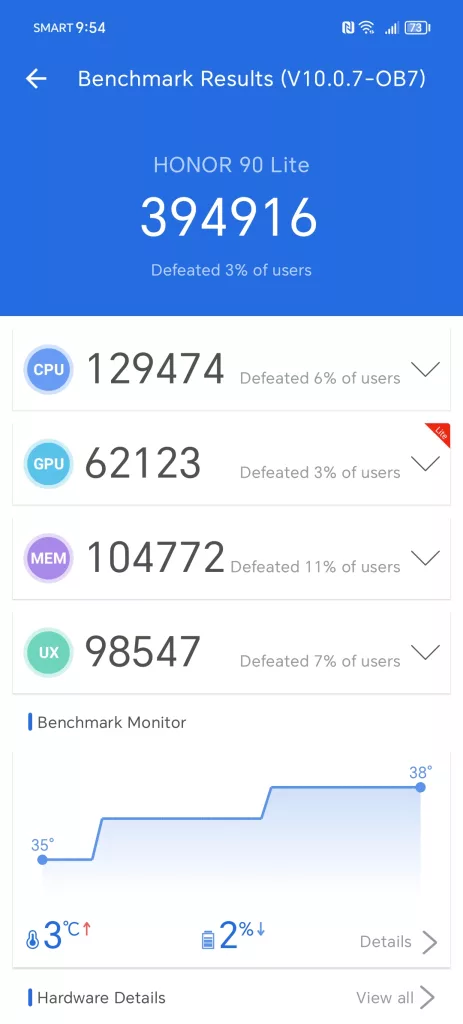 Playing Pokémon UNITE on this phone is totally good enough, even if it doesn't reach the maximum settings. Other graphics-intensive games like Asphalt 9 and Genshin Impact run fine, but have to be at default settings to be consistently fine.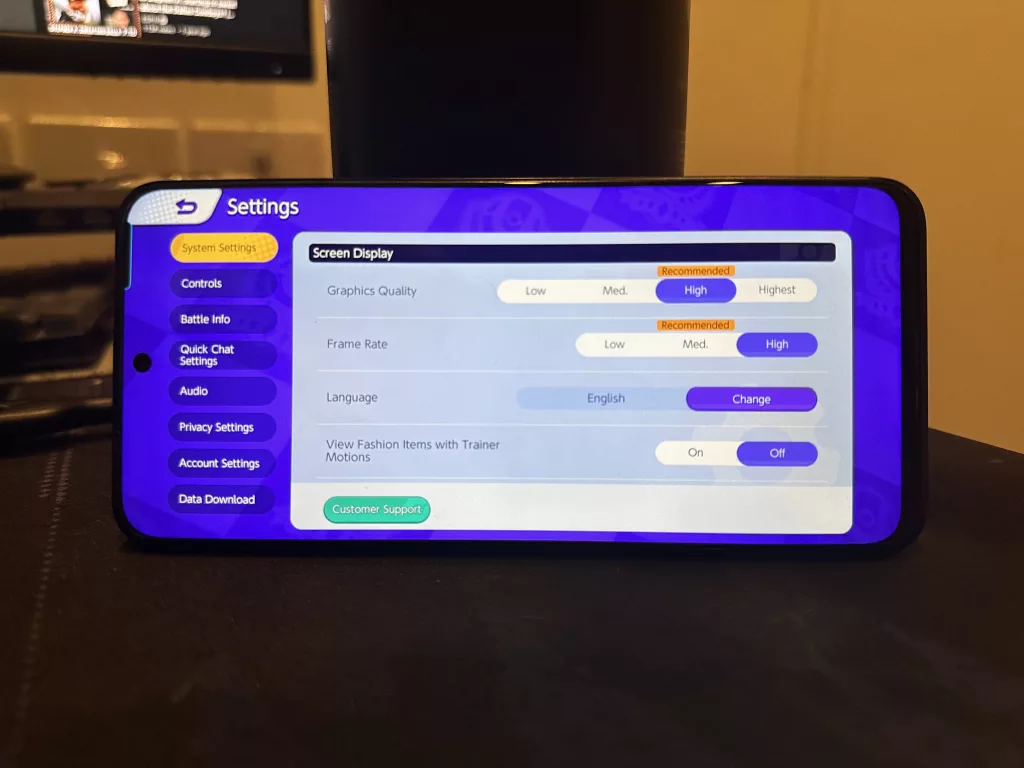 This phone runs MagicOS 7.1 based on Android 13. My thoughts on the software here is almost the same as on the HONOR 90. It's a pretty decent software skin, but I wish the UI could use a bit of a makeover since it still looks like another brand's Android skin. It does run well and also takes advantage of HONOR's RAM Turbo feature with 5GB of storage used as extended RAM.
While this phone isn't exactly the fastest performer even at its price range, I would say my overall experience is smooth enough. There's not much to complain with the HONOR 90 Lite 5G apart from the dated UI.
Battery Experience
Unlike its bigger brother, the HONOR 90 Lite 5G only rocks a 4500 mAh battery with 22.5W HONOR SuperCharge support. Despite that fact, I can say that this phone can last me a day more often than not. Here are my PCMark results for this phone: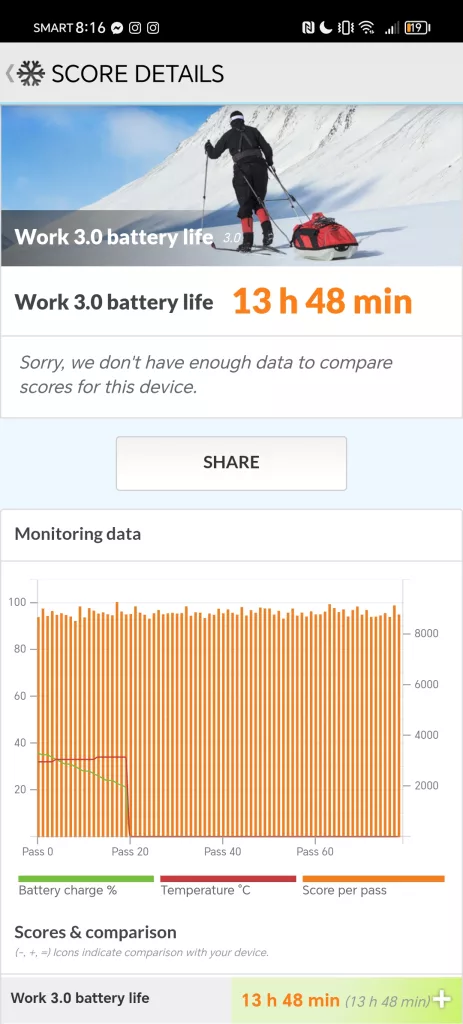 I honestly did not expect this result from a phone that has a 4500 mAh battery. Its display may be a contributing factor to this good result, but I thought it would be worse. The charging speed of the 90 Lite is nothing to write home about though. It would take more than an hour to charge from 20% to 100%.
Cameras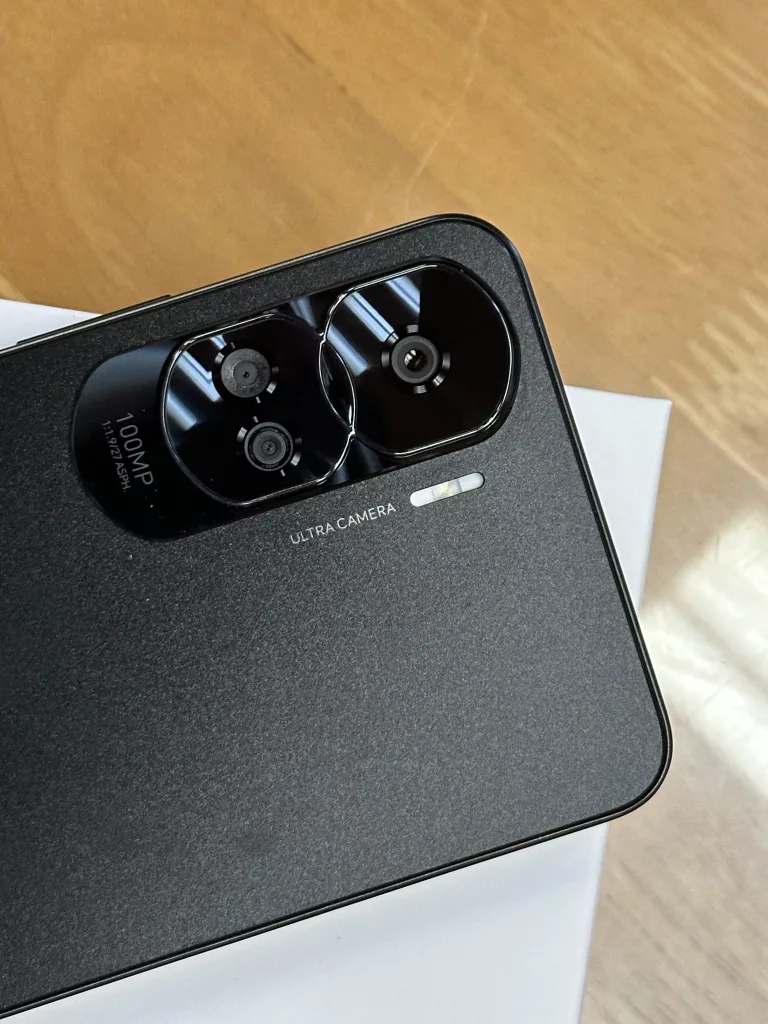 The primary reason why I thought that the HONOR 90 Lite 5G was gonna have an above-P15,000 price tag is the cameras on this phone. While it's not the first time that a main camera that has more than 100 megapixels in a phone, its specs on paper remind me of another phone with a 100MP main camera.
Are the photos really good though? Find out below!
Tap or click on the photos for full resolution versions!
One quirk I noticed during my first 24 hours with this phone is that the 100MP main camera tends to lean on the bright side. This is mostly a good thing unless it's a really sunny day and the photo can get too bright. I had to take another shot with a lower exposure to get a more natural look.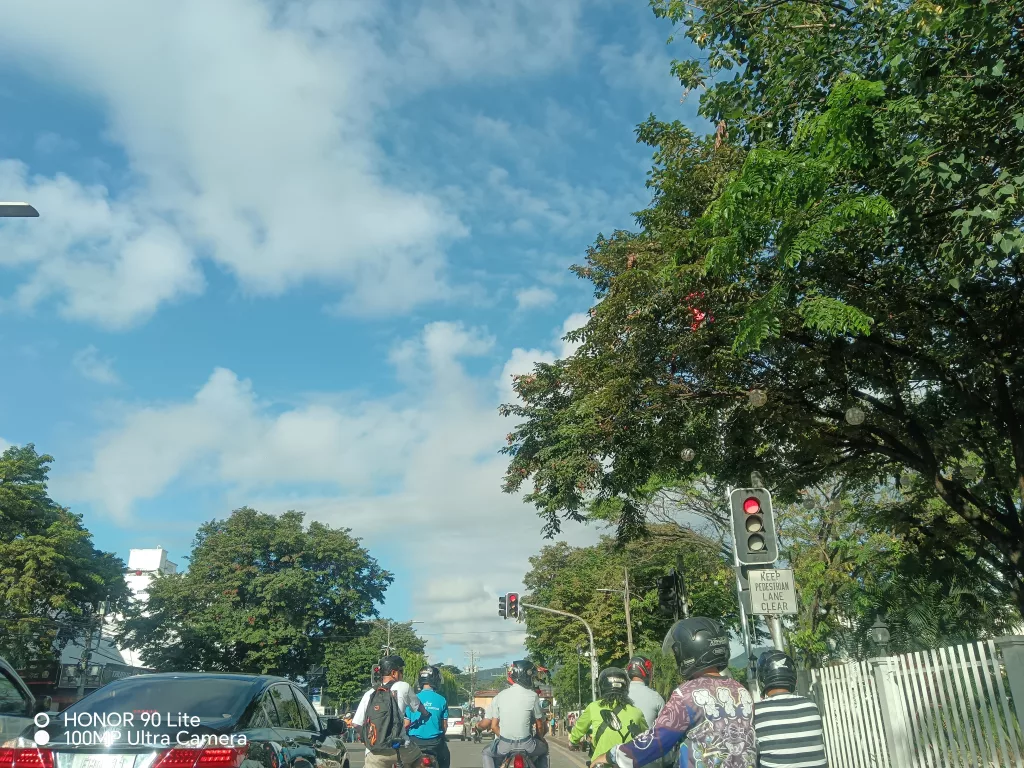 That's not to say that the bright look doesn't work with sunlight all the time. Given the right angle, you can really make it work to your advantage. The shot below looks pleasing enough to me though some detail was lost here.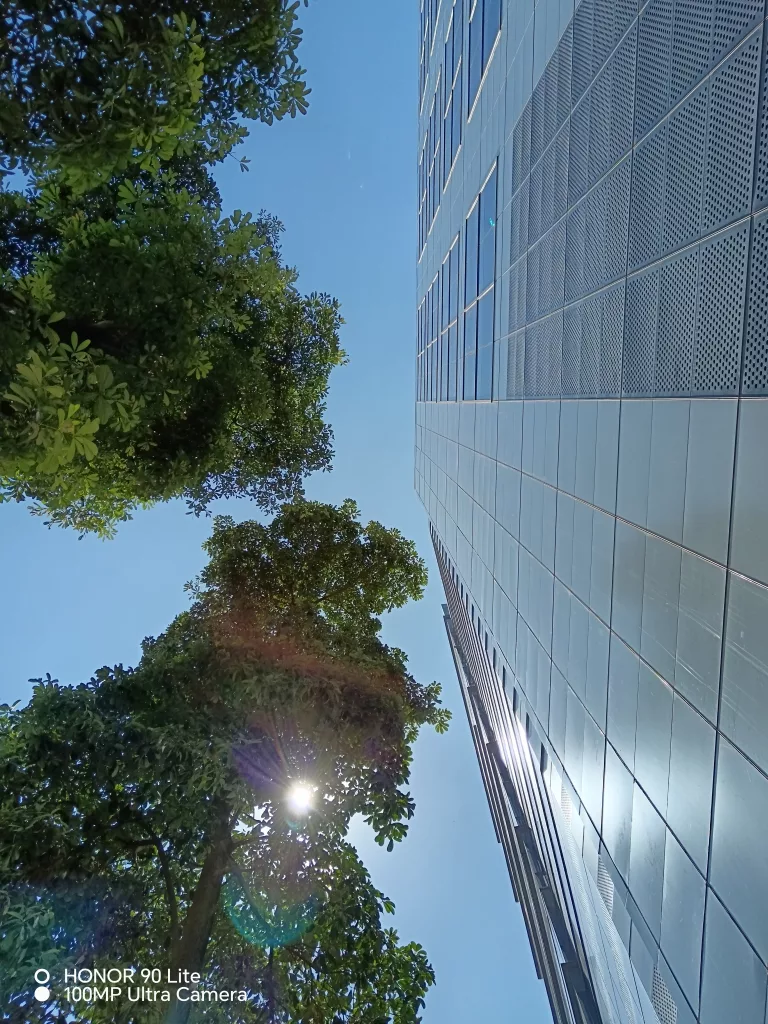 It's in a more muted weather that the cameras of the HONOR 90 Lite 5G shine, including its 5MP ultrawide camera. The bright look really helps with the overall result of the photos I took when I was at Plantation Bay last Friday.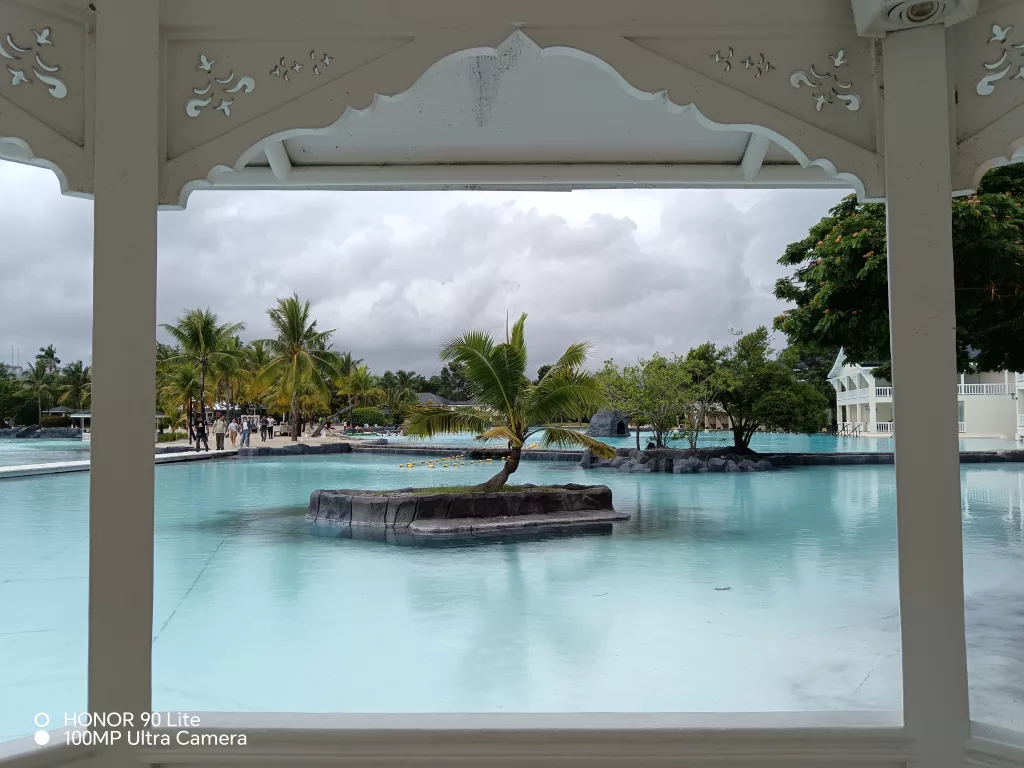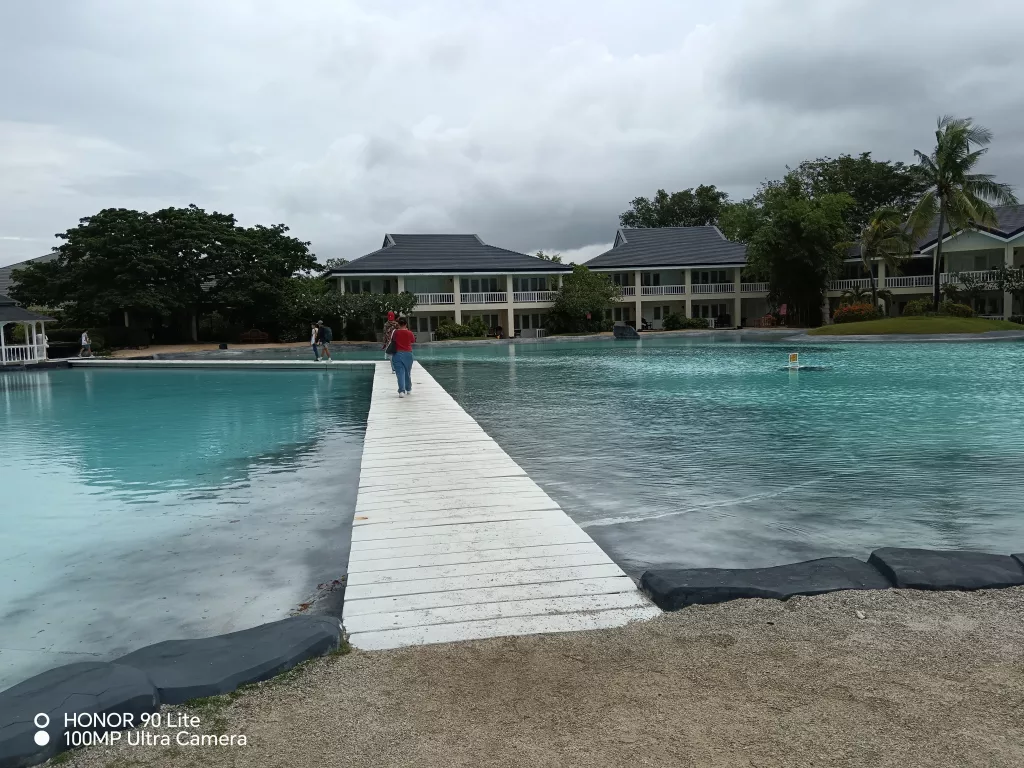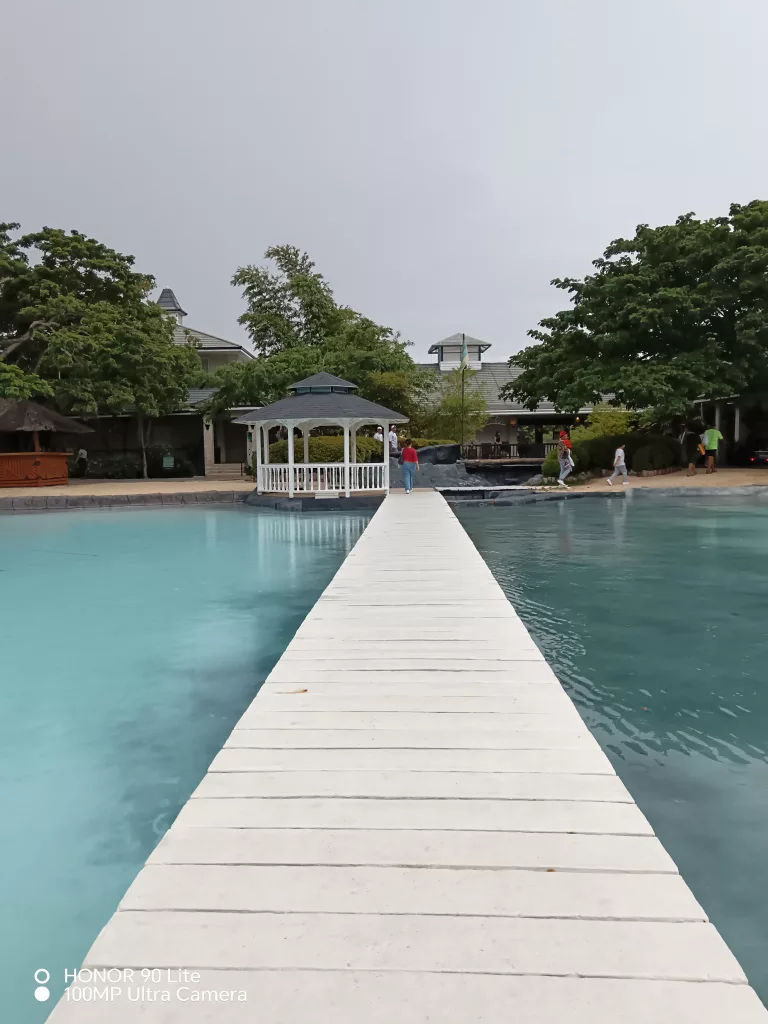 There is, however, a noticeable difference in quality between the ultrawide and main cameras. It's kind of jarring to see the dynamic range difference and a lack of detail. Good thing the difference between 1x and 2x is much less jarring.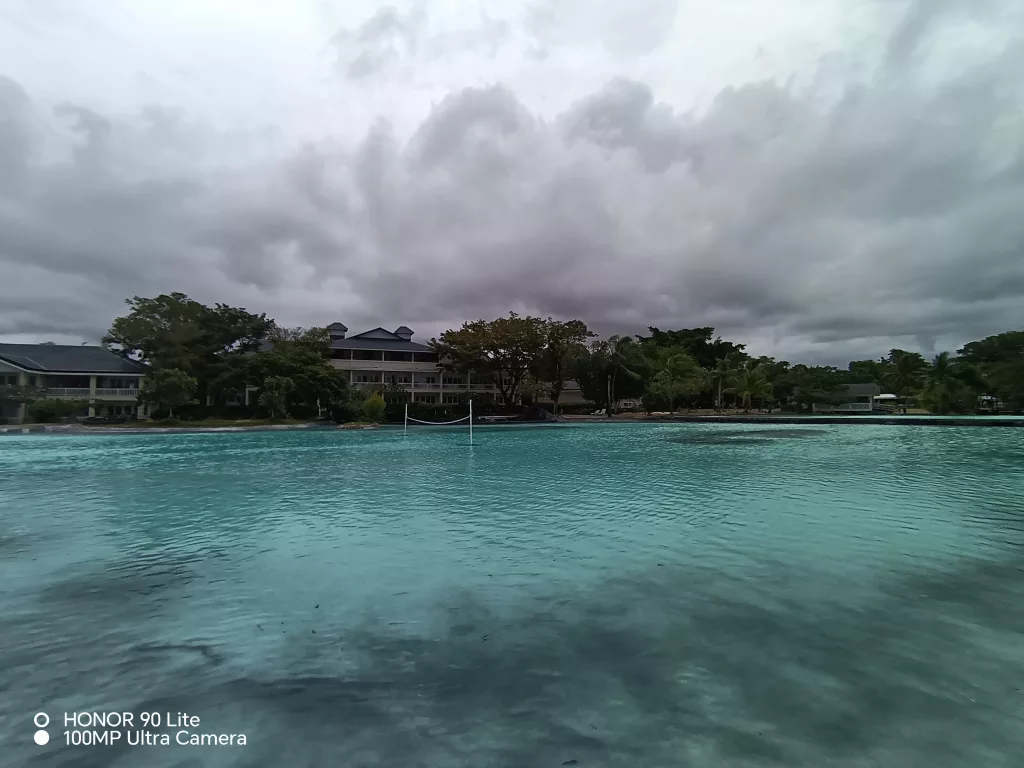 Despite the bright look, I like how the photos don't always end up being washed out. This was my worry after I took the first few photos, but the photos below seem good enough for me.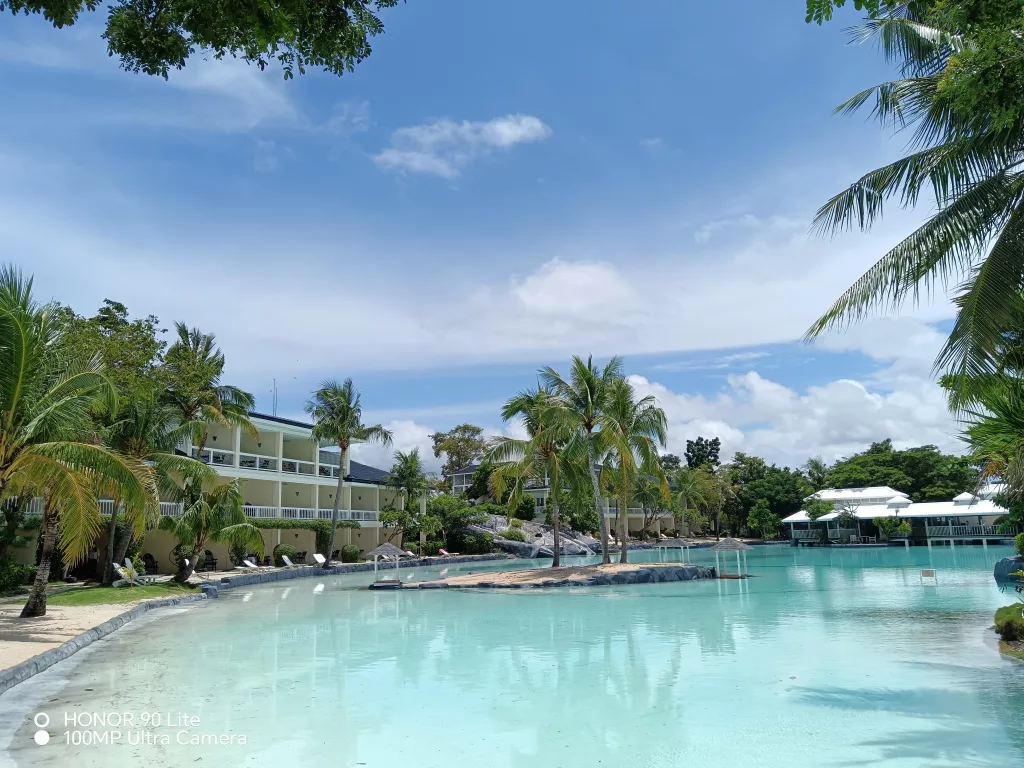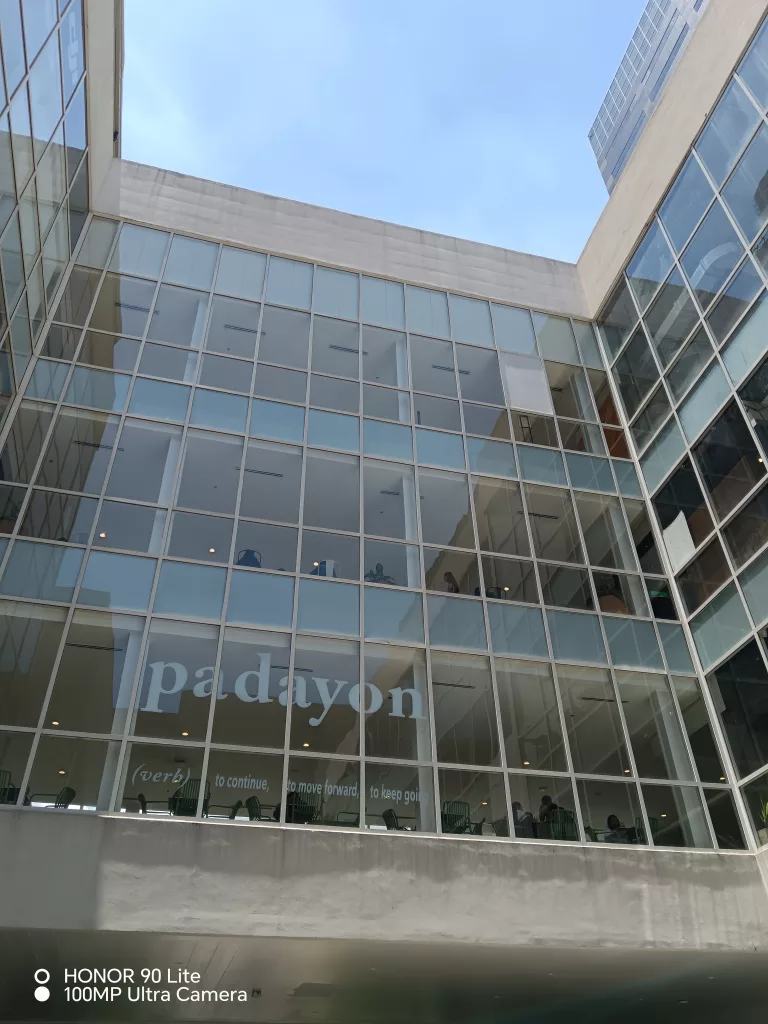 The HONOR 90 Lite 5G tends to struggle a bit in low light, but I could have easily shared the photos of Juan Karlos below. With the new context of its pricing, I would have to say it's good enough for social media.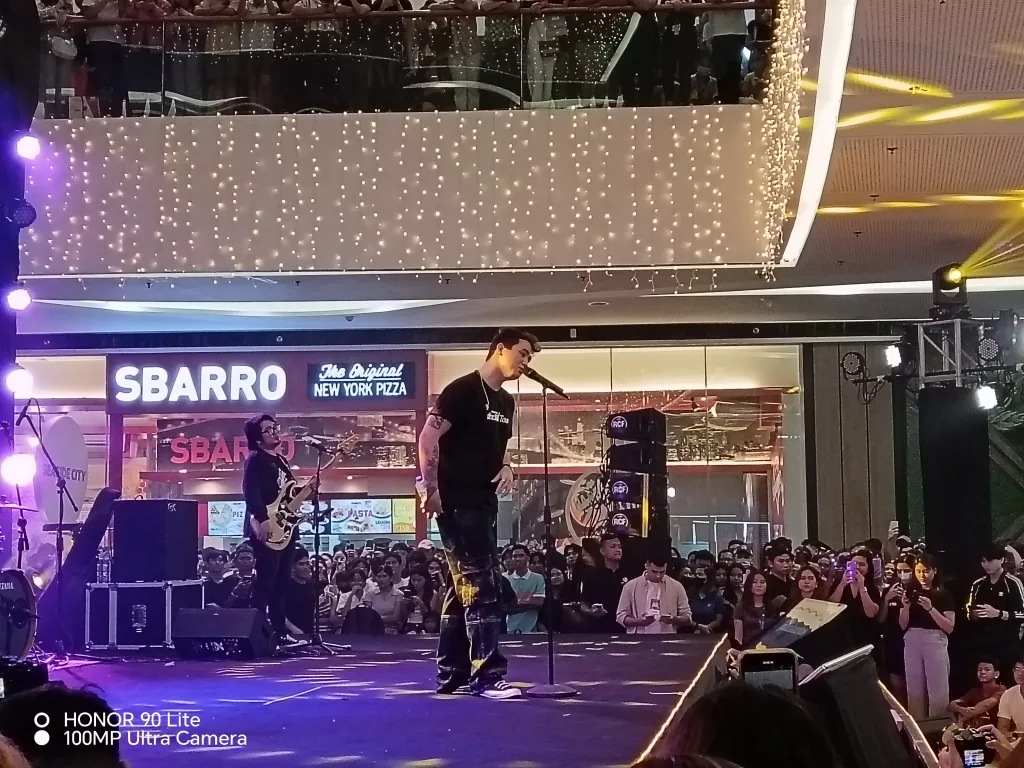 Front Camera
With good light, the photos from the 90 Lite's 16MP front camera look really good! Even the portrait shot on the right looks good and the bokeh effect is pretty convincing.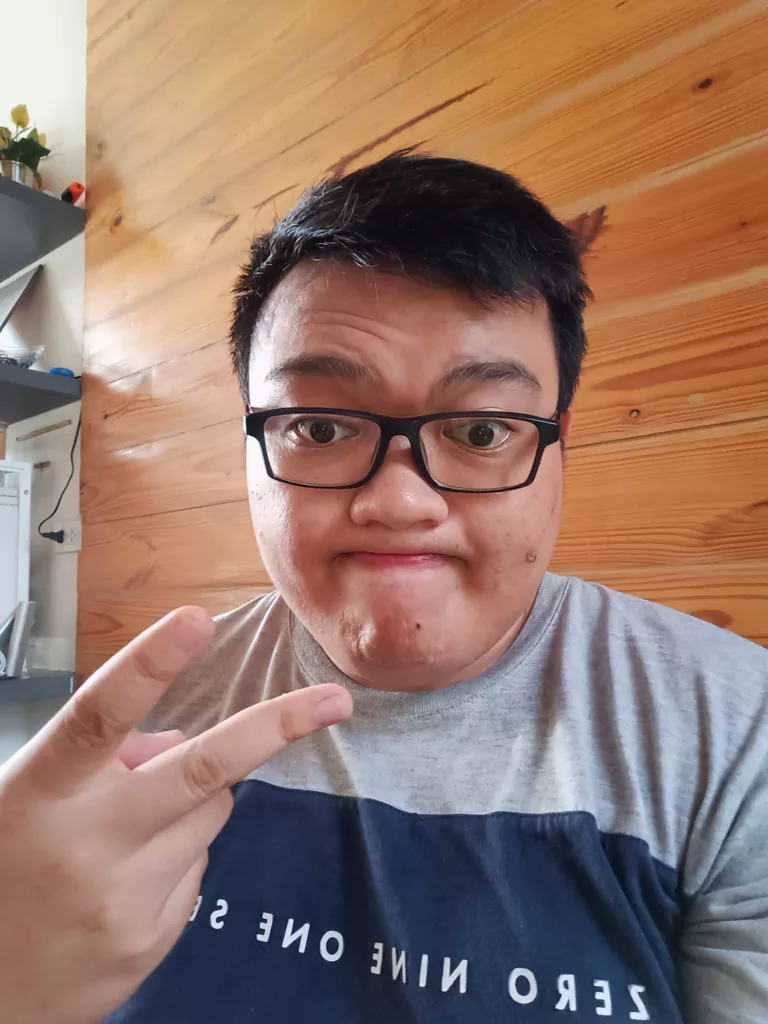 All in all, HONOR did a good job optimizing its 100MP main camera and 16MP front camera to take really good photos. The 5MP ultrawide camera is okay with more bright scenarios, but I wouldn't trust it other than that.
Should You Buy the HONOR 90 Lite 5G?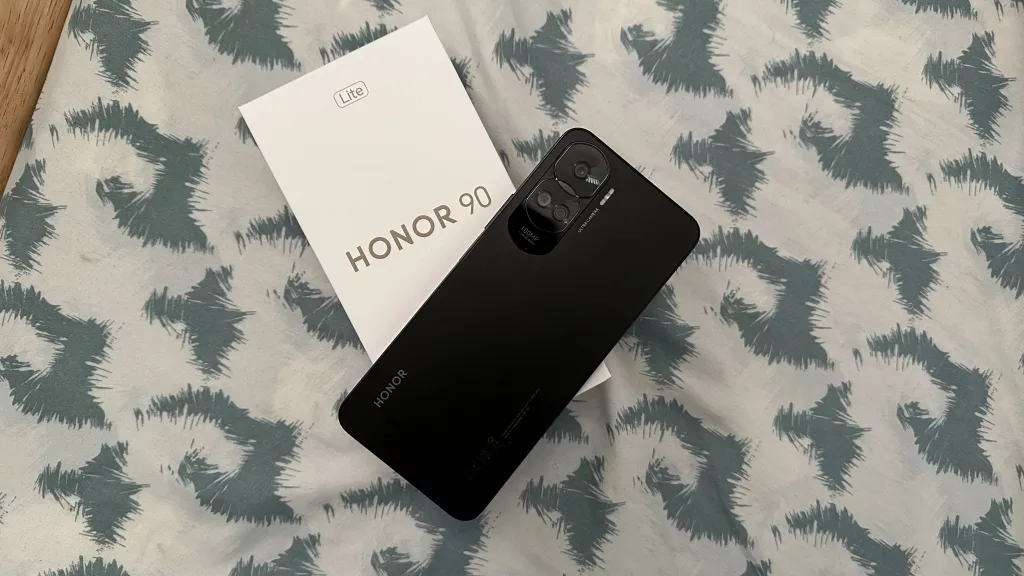 I almost expected this phone to be an "inferior" option since I thought it would be priced the same as another phone with a 100MP main camera. Things quickly change once I found out it retails for P12,990. The specs that I initially saw as flaws (LCD display, Dimensity 6020, 22.5W HONOR SuperCharge) now feel like compromises to reach the price it has.
If you value taking decent to good photos but also value a smooth smartphone experience to complement that, then the HONOR 90 Lite 5G is a good option for you. There may be other options that offer way better specs than this, but those phones simply have an inferior software experience. I think HONOR has another solid hit on their hands.
Pros
A very slim phone considering the big screen and flat sides
Matte back across both Cyan Lake and Midnight Black is good
The display is bright enough, has 90Hz refresh rate, and has really slim bezels
Performance is smooth enough thanks to 8GB RAM and 256GB storage
MagicOS 7.1 is really smooth on this phone
Battery life is surprisingly good considering its 4500 mAh battery
A really good 100MP main camera and 16MP front camera
Cons
No headphone jack and microSD card slot
Single speaker
I wish we just got an AMOLED display here
Dimensity 6020 is okay, but can't really do much gaming
The UI feels dated
Charging speed could be faster
Serviceable 5MP ultrawide camera, but anything beyond scenarios with bright light can be hit or miss
The HONOR 90 Lite 5G is now available for preorder for P12,990! From September 27 to 30, you can pre-order one at your nearest HONOR Experience and Partner Stores or online via Lazada (https://bit.ly/H90Lite5GLaz), Shopee (https://bit.ly/H90Lite5GShopee), and TikTok Shop (https://bit.ly/3ZleihW) to get a FREE HONOR Gift Earbuds worth P1,590.