One thing I've learned as a tech reviewer is to try not to sound like you're ranting all the time in a tech review. I came so close to wanting to rant about last year's Redmi Note 11. If I needed to write a review for that one, I would probably end up not writing this review. Good thing Xiaomi made a big statement with its Redmi Note 12 Series. Since they were announced, I couldn't wait to get my hands on the most affordable one in the lineup. Will it actually be better than the Redmi Note 11 though? Find out in my Redmi Note 12 review.
Disclaimer: Xiaomi Philippines sent me the 6GB RAM + 128GB storage variant of the Redmi Note 12 in Onyx Gray. I've used this phone for around a month as my main Android phone.
Design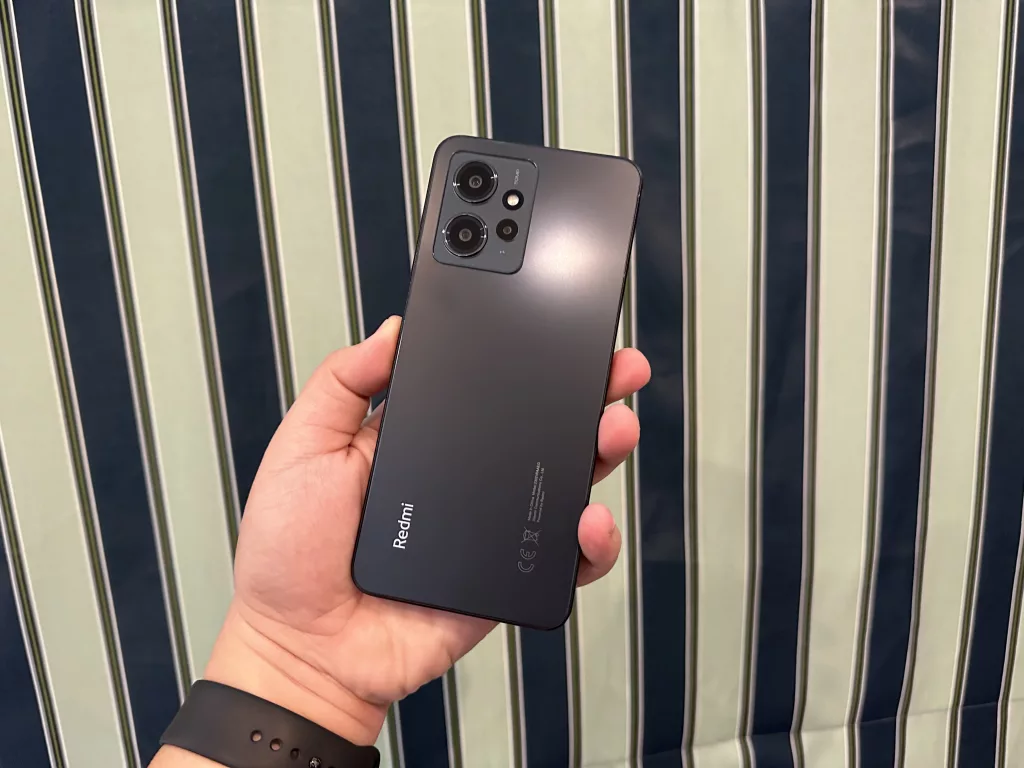 I'm actually not sure if the flat design actually works for every phone. It works for the Redmi Note 12 since it's a slim phone. Even if it's slim, Xiaomi still managed to put a 3.5mm headphone jack along with dual SIM support in this phone. (The excuse of not having one is really getting old for one fruit company, to be honest.) It's nice to still see microSD card support, but sad to find out that there's only a single speaker present. Last year's Redmi Note 11 had stereo speakers, so it's weird why they went backwards this time around.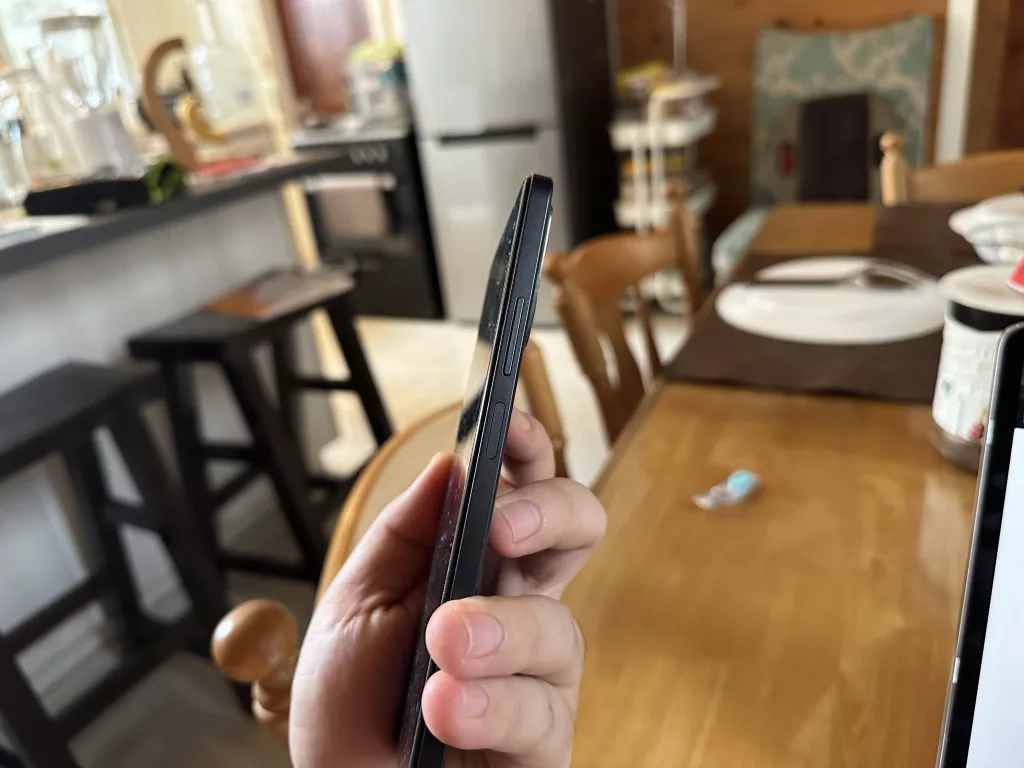 I like the classy look on this Onyx Gray but the other colors available for the Redmi Note 12 are nice too. All in all, I'm into the design of the Redmi Note 12. I just wish it could be better.
Display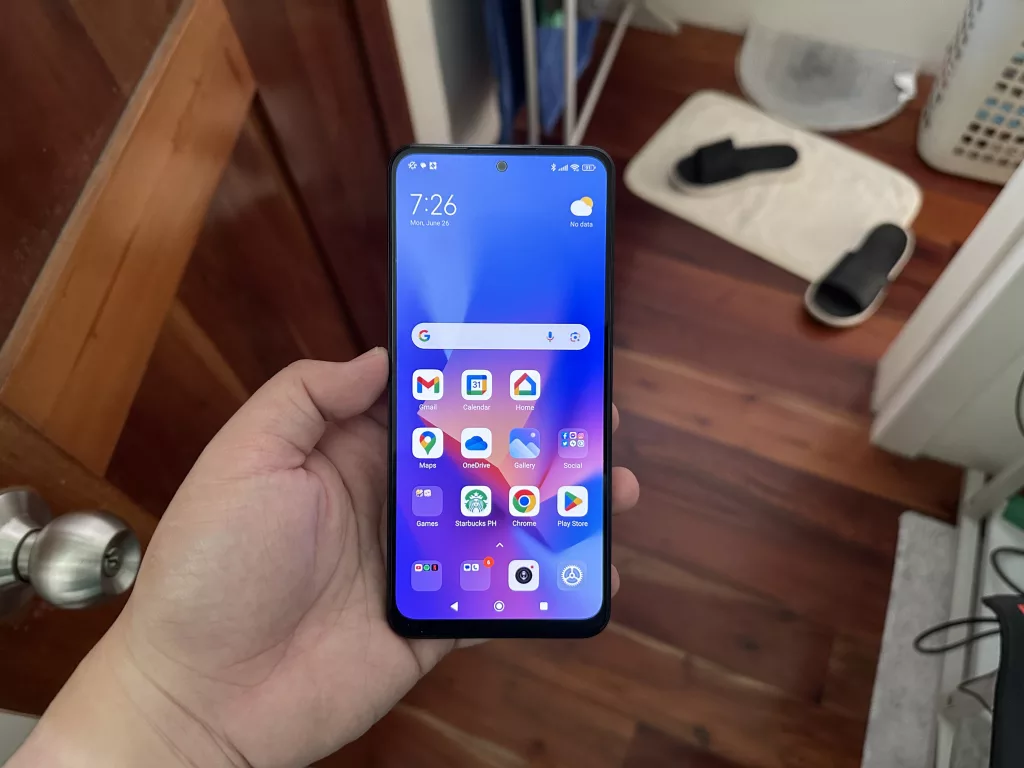 If there's one significant upgrade of this phone I can highlight, it's definitely the display. Even last year's base Redmi Note phone had a display upgrade, so it was a surprise to see another one here!
The Redmi Note 12 has a 6.67-inch AMOLED DotDisplay with a resolution of 2400 x 1080. The upgrade comes in the form of having a 120Hz refresh rate coupled with 240Hz touch sampling rate. I have not seen other brands nail this combination of display specs in a sub-P10,000 smartphone! While it is odd that the refresh rate is set to 60Hz by default, just having access to fast refresh rate + AMOLED at this price is NUTS!
Colors are really accurate thanks to its support for the DCI-P3 color gamut and having up to 1200 nits peak brightness is a treat. I can even forgive the presence of a big chin at the bottom because of how good the display quality is.
The Redmi Note 12's display is such a delight to use.
Performance and Software
I wasn't sure what processor Xiaomi would use for the base Redmi Note 12 before the launch of the phones. The brand already used the Snapdragon 680 for the Redmi Note 11 and it made the phone unusable, especially the 4GB RAM + 64GB storage variant.
The Redmi Note 12 ended up using the Snapdragon 685 processor, an overclocked version of the Snapdragon 680. Although there are different variants of this phone available, I would recommend going for at least the 6GB RAM + 128GB storage variant. I don't notice a lot of the slowdowns that I felt when using the Redmi Note 11, so the overall user experience felt much better here. It also helps that Xiaomi added 2GB of RAM expansion, which is honestly more effective on phones with less RAM. Check the AnTuTu benchmark scores and see for yourself: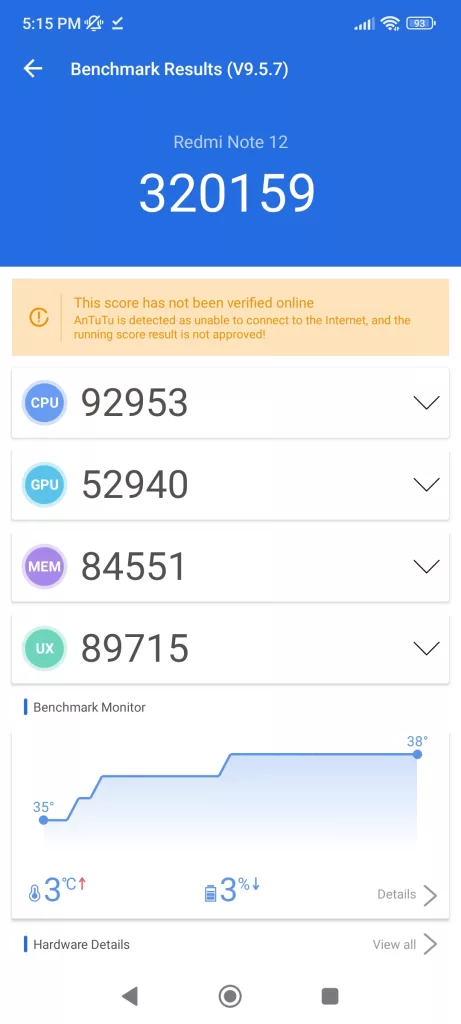 Playing games like Pokémon UNITE felt much better with the Redmi Note 12, but you still shouldn't expect much. I was able to play Ragnarok Origin, but there were definitely more stutters here.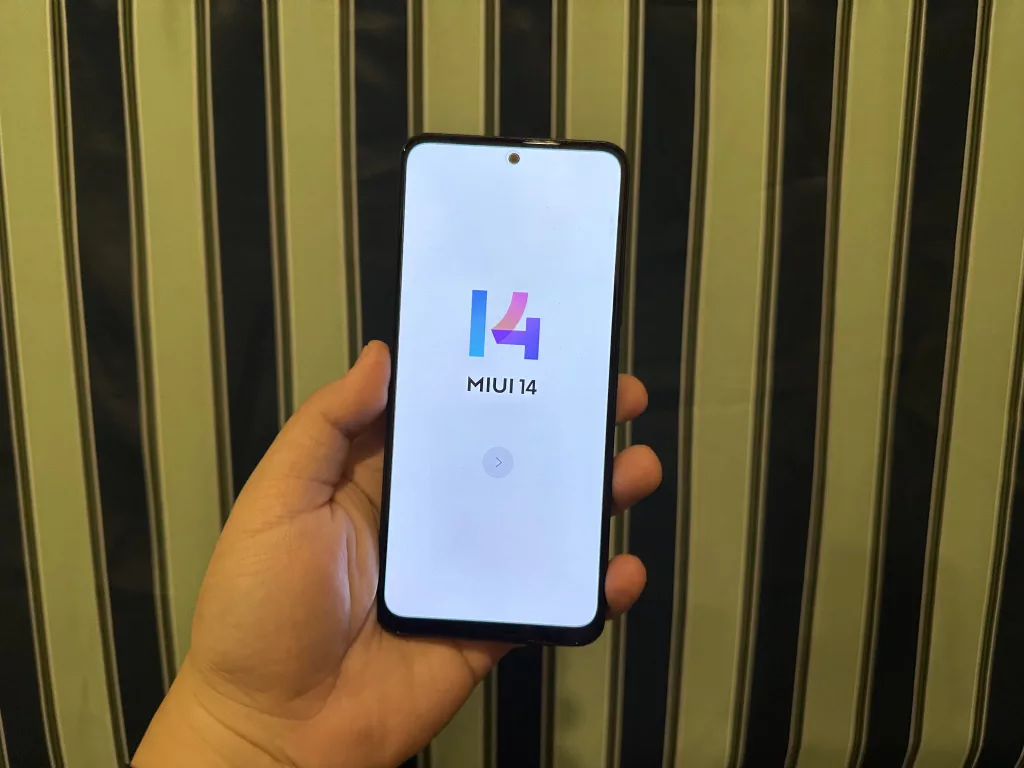 The main reason why I ended up going silent on my time with the Redmi Note 11 was MIUI. That was probably one of the worst times I had in using a phone. With MIUI 14 on the Redmi Note 12, I felt that this was a strong comeback for Xiaomi's software. Based on Android 13, the company basically made it a mission to clean up their act with its software skin and I think they succeeded.
Another improvement that Xiaomi made is with its security patches. I basically got two of them, one in May and another in June. Xiaomi could still improve by making commitments with software updates on more phones, but this is a positive step for them.
Battery Life
It surprises me that the Redmi Note 12 has really good battery life. That starts with a big 5000 mAh battery paired with 33W fast charging. I only got to kill this phone when I was gaming for almost half a day! Getting through a full day with this phone is easy. I did that with my usage being the following: around 3-4 hours of social media, 2-3 hours of YouTube, and 30 minutes of Pokémon UNITE. The Snapdragon 685 processor proves to be bringing its power-efficient muscle to this phone.
Cameras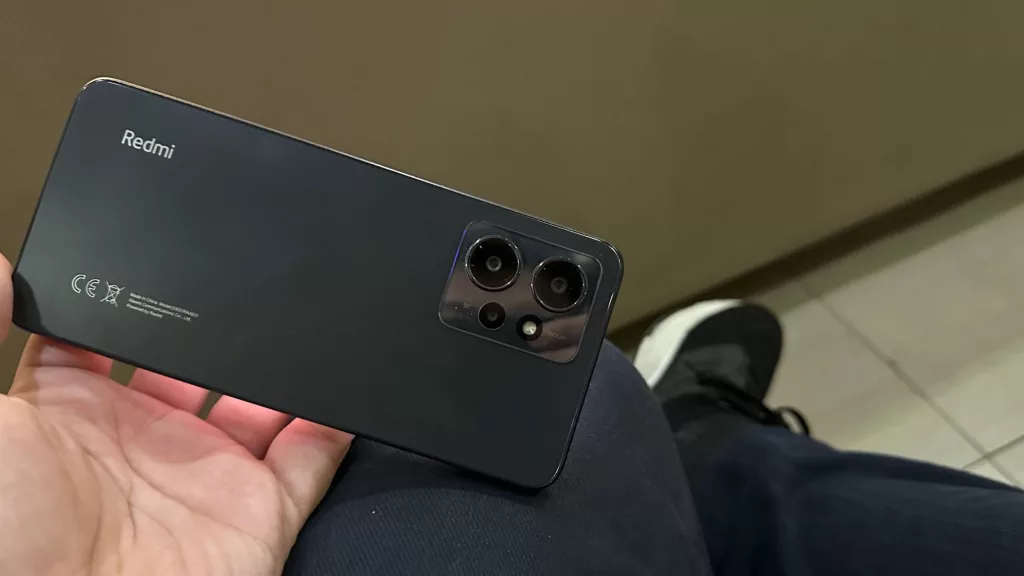 For the first time ever, a tech review of mine won't contain a more detailed look into the cameras! This is because I have done so in a dedicated camera test! You can check it out through this link, but I'll give a summary of my thoughts here.
The Redmi Note 12 has three good cameras: a 50MP Samsung JN1 main camera, an 8MP ultrawide camera, and a 13MP front camera. There are three rear cameras on this phone, but one of them is basically unnecessary unless you somehow take a lot of macro photos. (I don't think most people do.)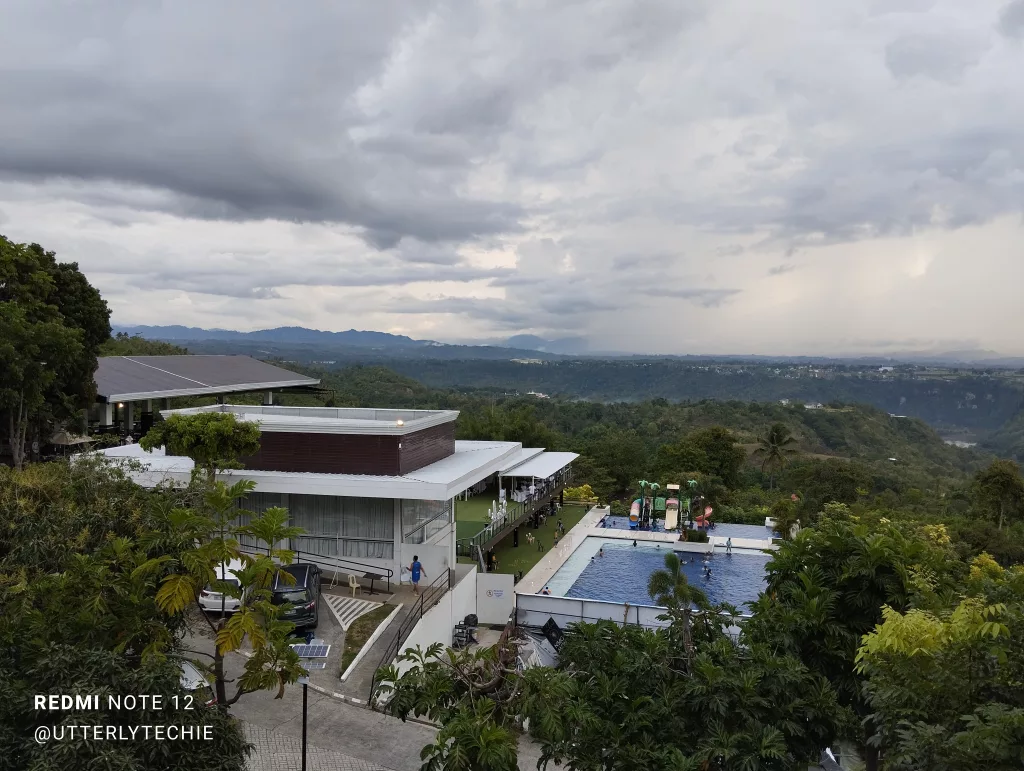 This phone's camera is good for most daytime scenarios. Low-light shots are good especially with enough light and if you're mostly into taking group photos and selfies. You should only post videos from this phone if they're just for sharing with family.
Should You Buy the Redmi Note 12?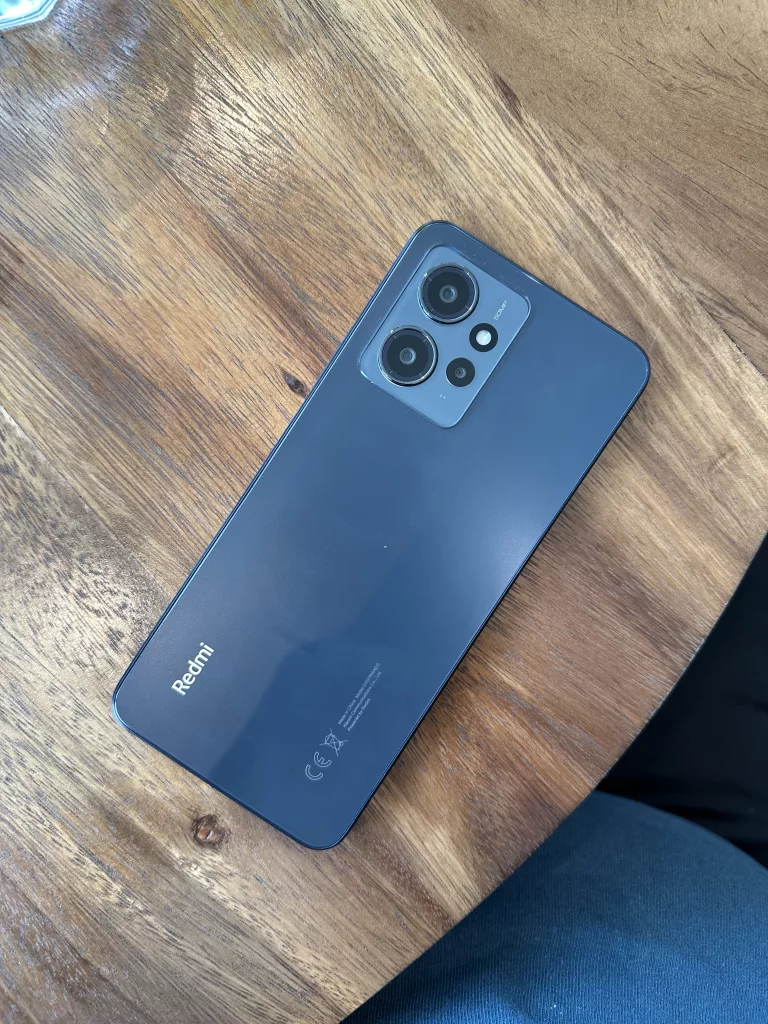 I was initially afraid to do the Redmi Note 12 review because of my experience with its predecessor. Fortunately, this was a much better phone than last year. Its display, battery life, and main camera quality are standout features. While its performance isn't the best I've seen at its price point, it doesn't hold the phone back from being a good phone.
I recommend the Redmi Note 12 to people who watch a lot of videos, browse social media, and take good photos. As mentioned earlier, you should get at least the 6GB RAM + 128GB storage variant. Thank goodness that Xiaomi made a vivid comeback with the Redmi Note 12 or I would have worried about the future of this series of phones.
Pros
Its slim profile makes having a flat design feel premium
Having a headphone jack and microSD card support
A really bright and fast 120Hz AMOLED DotDisplay
MIUI 14 is a welcome improvement
Battery life is good thanks to the power-efficient Snapdragon 685 + its 5000 mAh battery
Its 50MP main camera and 8MP ultrawide camera are good for most scenarios
Good selfies out of the 13MP front camera
Cons
Only having a single speaker
Performance still isn't this phone's strong suit with its Snapdragon 685 processor
Needs at least 6GB of RAM to be usable
Yet another phone with a 2MP macro camera
You can get the Redmi Note 12 in Xiaomi stores, authorized retailers nationwide, and its Lazada and Shopee stores in three variants. The 6GB + 128GB variant retails for P9,999 and the 8GB + 128GB variant retails for P10,999. There's an online-exclusive 4GB + 128GB variant for P8,999, but I advise you to avoid this one.