On this week's techieSpeak, I talk about how amazing the M1 MacBook Air really is!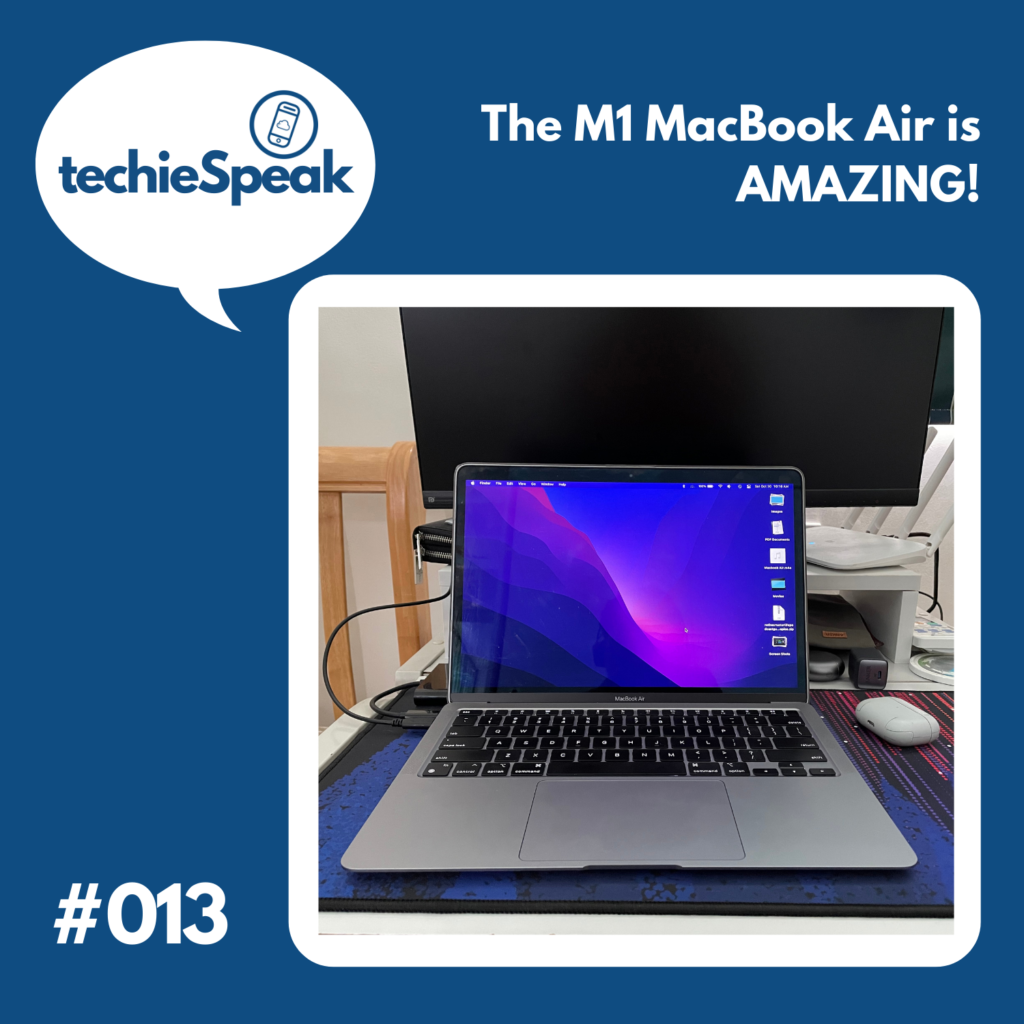 've been using an M1 MacBook Air for over 2 months now, and it's amazing how this laptop is STILL GOOD even almost a year later!
On techieSpeak 013, I talk about why this laptop is amazing and I share my personal experiences as well as some from fellow M1 MacBook Air users!
Listen to the episode here!
Follow the podcast on:
Spotify – bit.ly/techiespeak-spotify
Apple Podcasts – bit.ly/techiespeak-apple
(Go rate and review on here too! It really helps the podcast. Thanks!)
Let me know what topics I should talk about on social media:
facebook.com/utterlytechie
instagram.com/utterlytechie
twitter.com/utterlytechie
Follow me on social media!
facebook.com/julliansibi
instagram.com/julliansibi
twitter.com/julliansibi
SHOW NOTES:
Strong Mac revenue in Q4 2021 due to M1 MacBook Air:
https://9to5mac.com/2021/10/28/apple-macbook-air-strong-demand-mac/
Dropbox STILL doesn't have support for M1 Macs:
https://9to5mac.com/2021/10/28/dropbox-m1-support/
First impressions of the M1 MacBook Air:
https://utterlytechie.com/m1-macbook-air-first-impressions-is-this-magic/
Apple launches 14-inch and 16-inch MacBook Pro with M1 Pro and M1 Max chips:
https://utterlytechie.com/14-inch-16-inch-macbook-pro-features-pricing-specs/
App compatibility for Apple Silicon Macs:
https://isapplesiliconready.com