I love the MacBook Air. It's the laptop I've been using ever since I started this very blog. I even got the first model with the current design back in March 2019! Despite being into that design, I already experienced issues, especially with its butterfly keyboard. The laptop would also slow down for me just over 2 years in, which used to be fine for my use. Little did I know how good the Apple M1 chip would actually be. Now, I have an M1 MacBook Air with me so I can see how good it is. Here are my first impressions.
Unboxing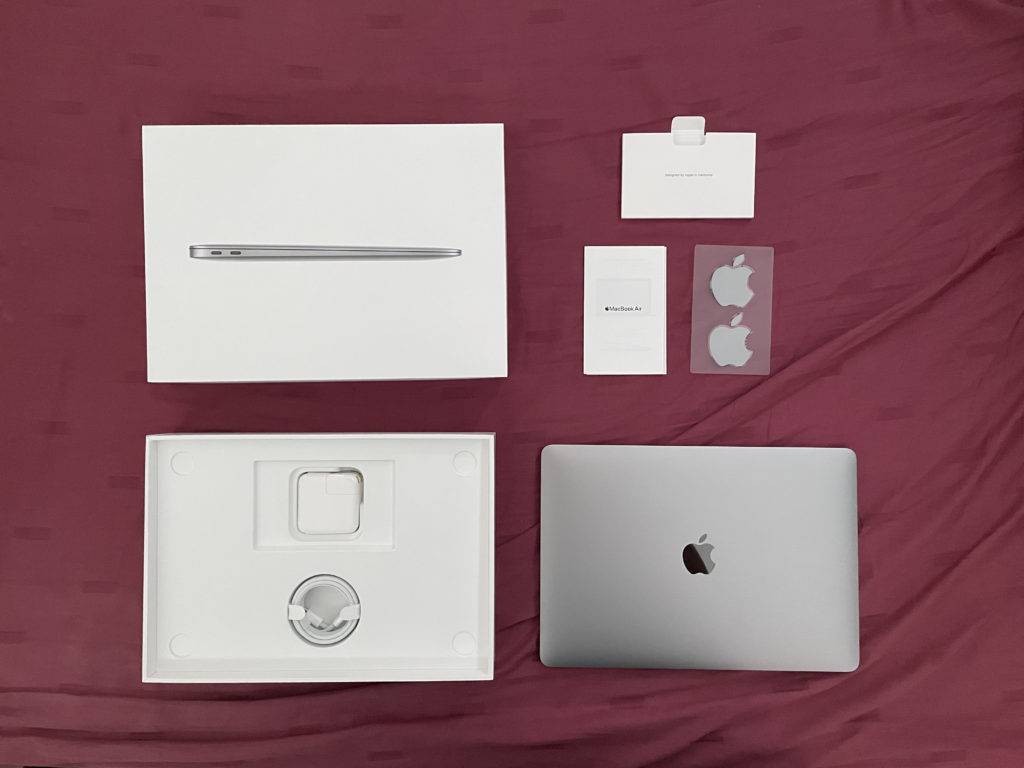 On the surface, there isn't really much. Take the unboxing experience, for example. We're only getting the usual stuff we get in a recent MacBook Air including a 30W power adapter and a USB-C to USB-C cable. It still baffles me to this day that only the MacBook Air and the new M1 iMac get color-matched stickers! (Yes, even the iPhones don't have these.)
Not Much On the Outside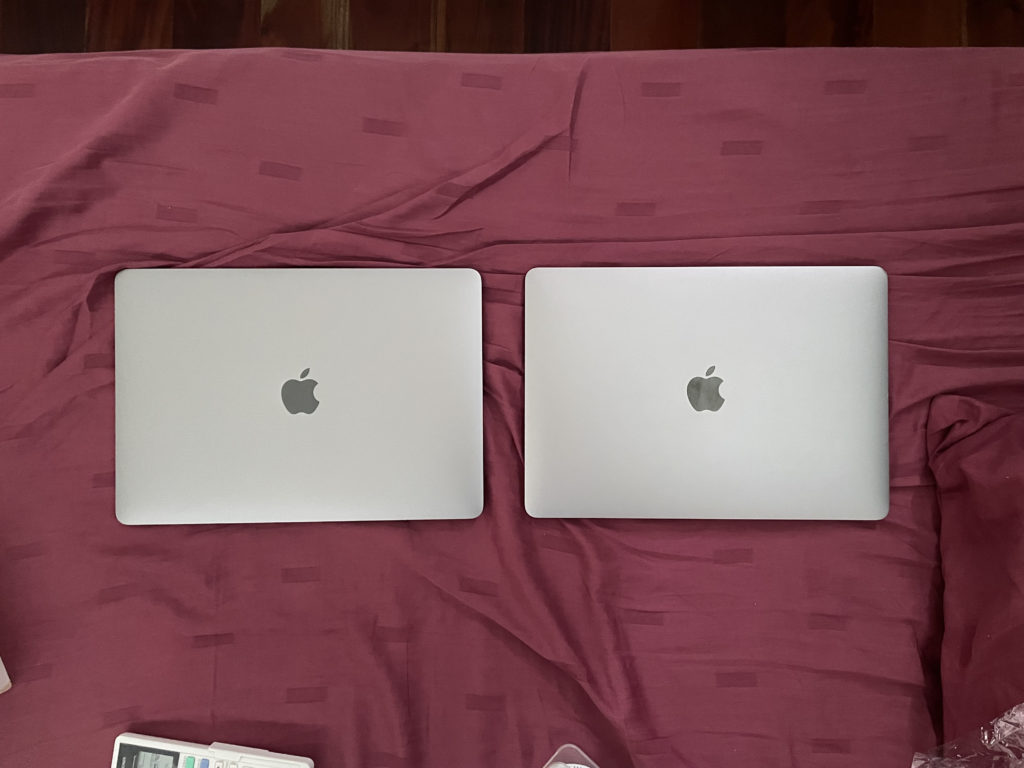 Can you tell which one has the M1 chip? No? I don't blame you. The look didn't really change much since they introduced this back in 2018. One thing I did notice was the fact that the case on my old Air wouldn't really fit perfectly in the M1. At least the part where it really matters to me fits: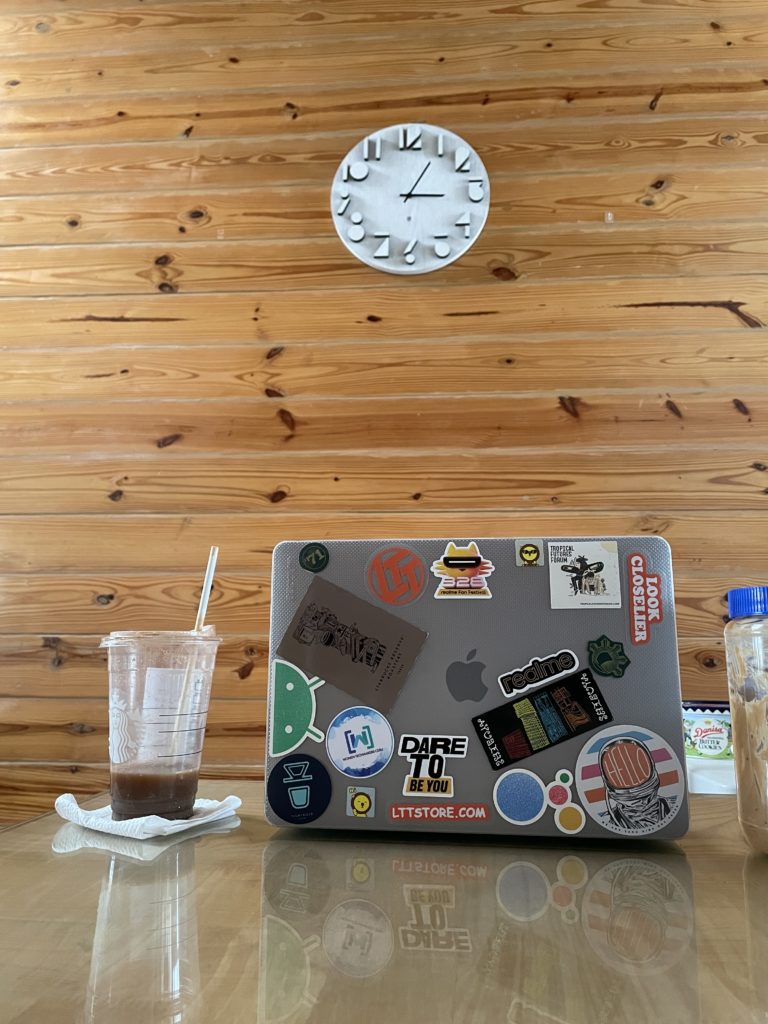 The laptop feels as sturdy as ever. Its sturdiness gives me the confidence to hold it with one hand. (Don't do that often, you could drop the laptop. Haha!)
The Keyboard's Really Worth A Mention Though!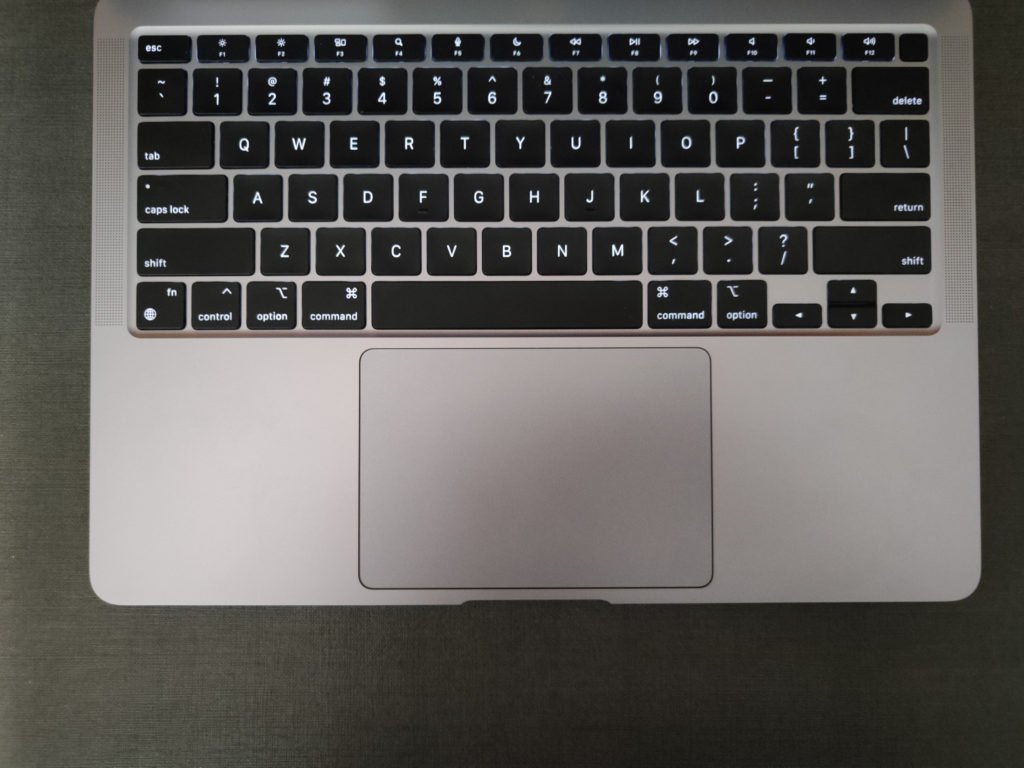 Good riddance to that butterfly keyboard! I actually don't hate it that much, but I pretty much prefer this Magic Keyboard on the M1 MacBook Air. I even did some Monkeytype sessions to really put it through its paces. Previously, I've been getting around 60-70 wpm with the previous keyboard. Now? I could even get 90. NUTS.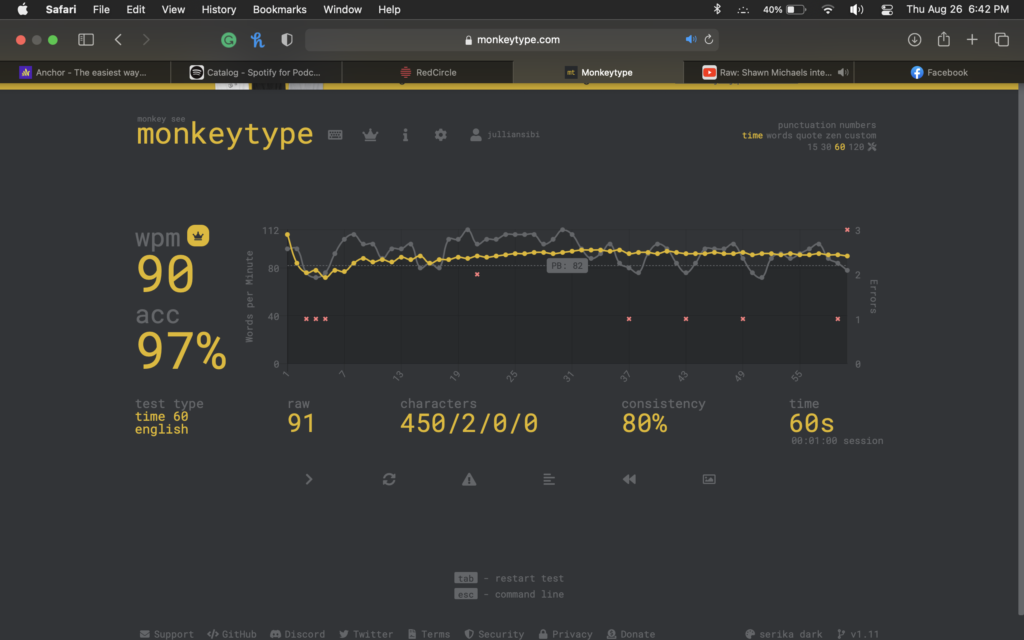 The Apple M1 Chip is Clearly The Star!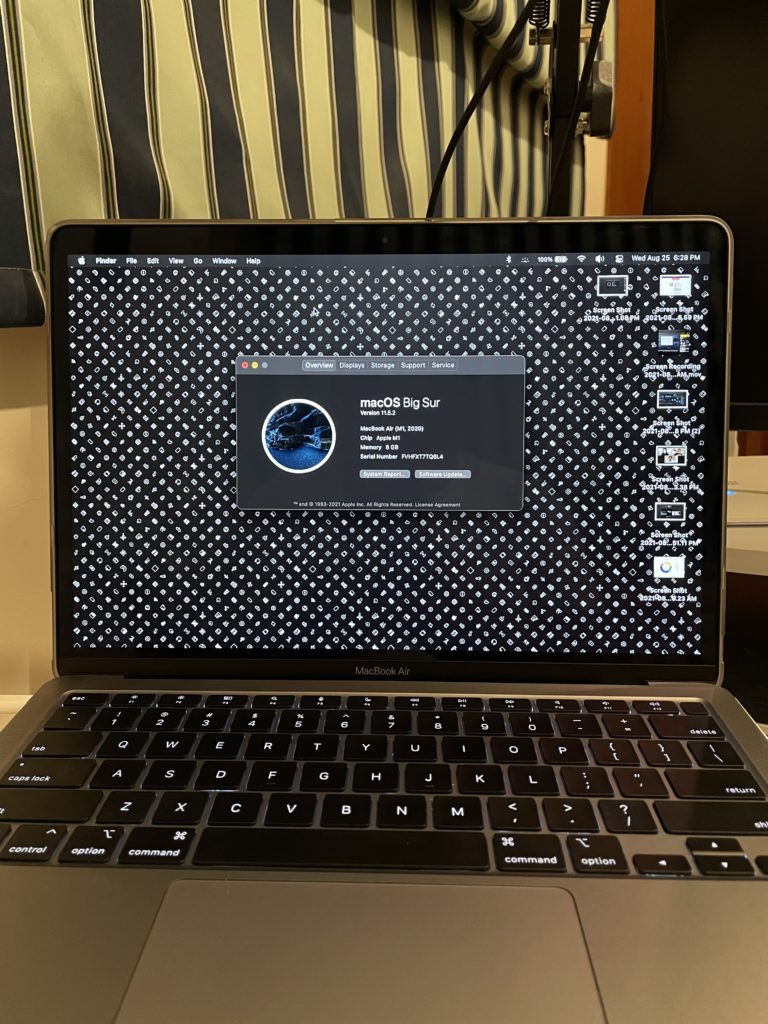 There are no mincing words about this: the Apple M1 chip is AMAZING! I've always heard good stories and watched a lot of reviews, so I know what to expect. It just hits you differently once you've used it in person.
The experience of using the M1 MacBook Air is really refreshing. From opening apps instantly to opening more Safari and Edge browser tabs, the feeling I get while using this MacBook is just pure joy.
Another benefit of Apple using its own silicon on this MacBook Air is the battery life. It may not last as long as the M1 MacBook Pro, but it's good enough for most tasks.
Here's A Little Aside About the App Situation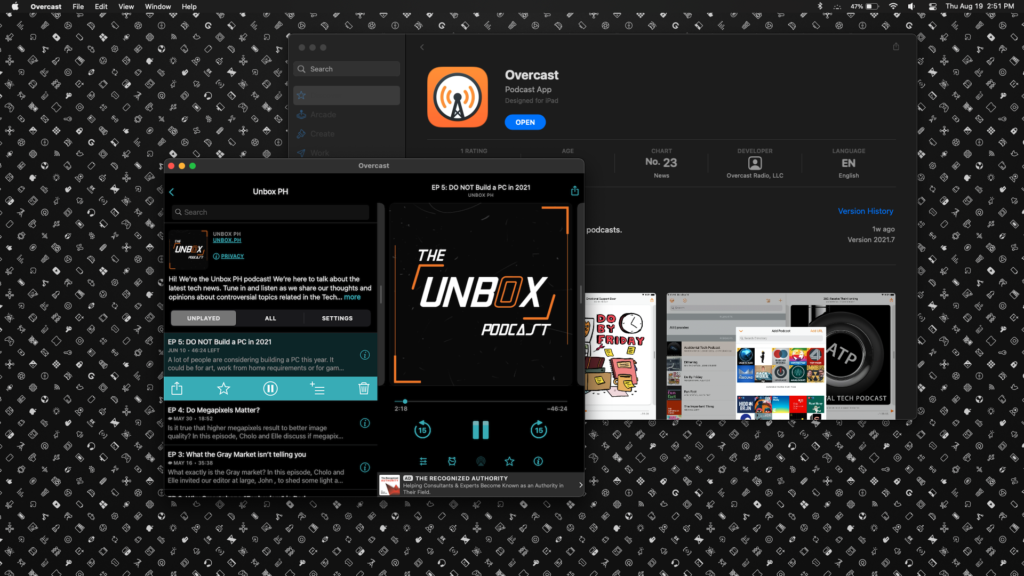 With Apple using its own chip for the Mac, it's now more similar to the A-series chips on iPhones and iPads! This gave way to have iPhone and iPad apps on the Mac App Store. I'm not gonna go into full detail about this aspect since it is worth doing a deep dive.
I initially tried using Overcast, my podcast player of choice. It mostly works as you'd expect, but I might have a beef with how controls work here.
I'll be taking a deep dive on this in the full review.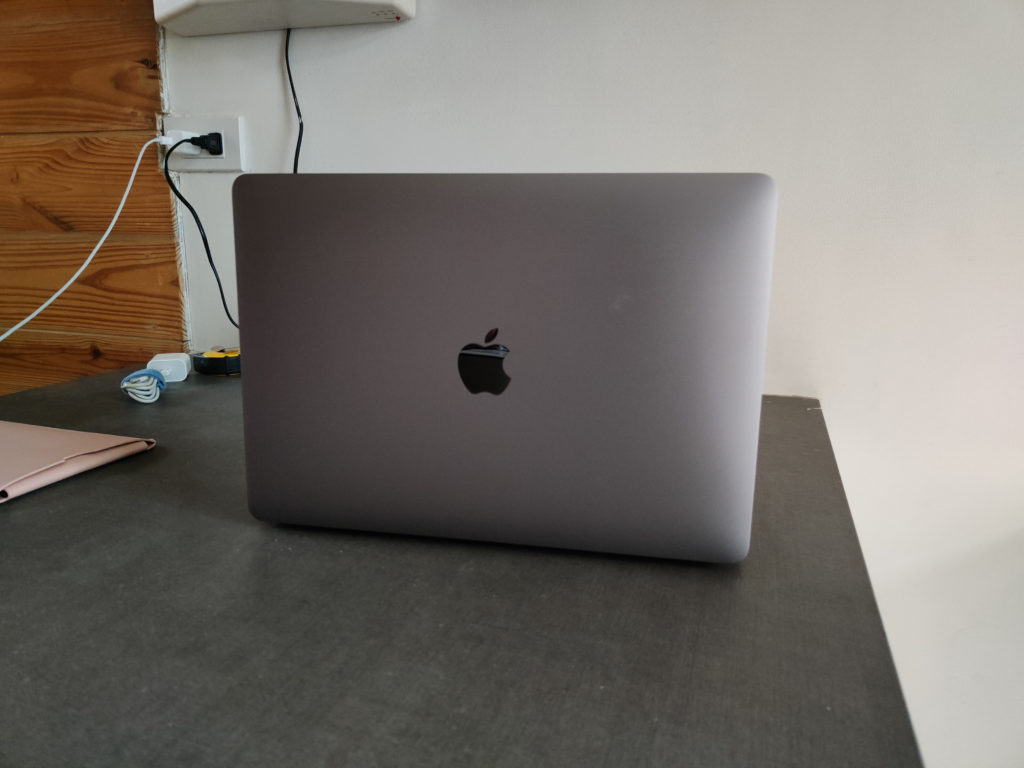 Those were my first impressions of the M1 MacBook Air. I haven't had this much fun while using a laptop! The M1 chip is such a disruptor that I actually don't know what to expect from future Apple Silicon Macs. While others are still looking forward to that, I'll just be here enjoying my new MacBook.
Watch out for the full review soon!