You probably heard about 5G lots of times right now. That's because the telcos in the Philippines are pushing 5G so much! On techieSpeak 010, I talk about whether you should be getting a 5G phone now or not.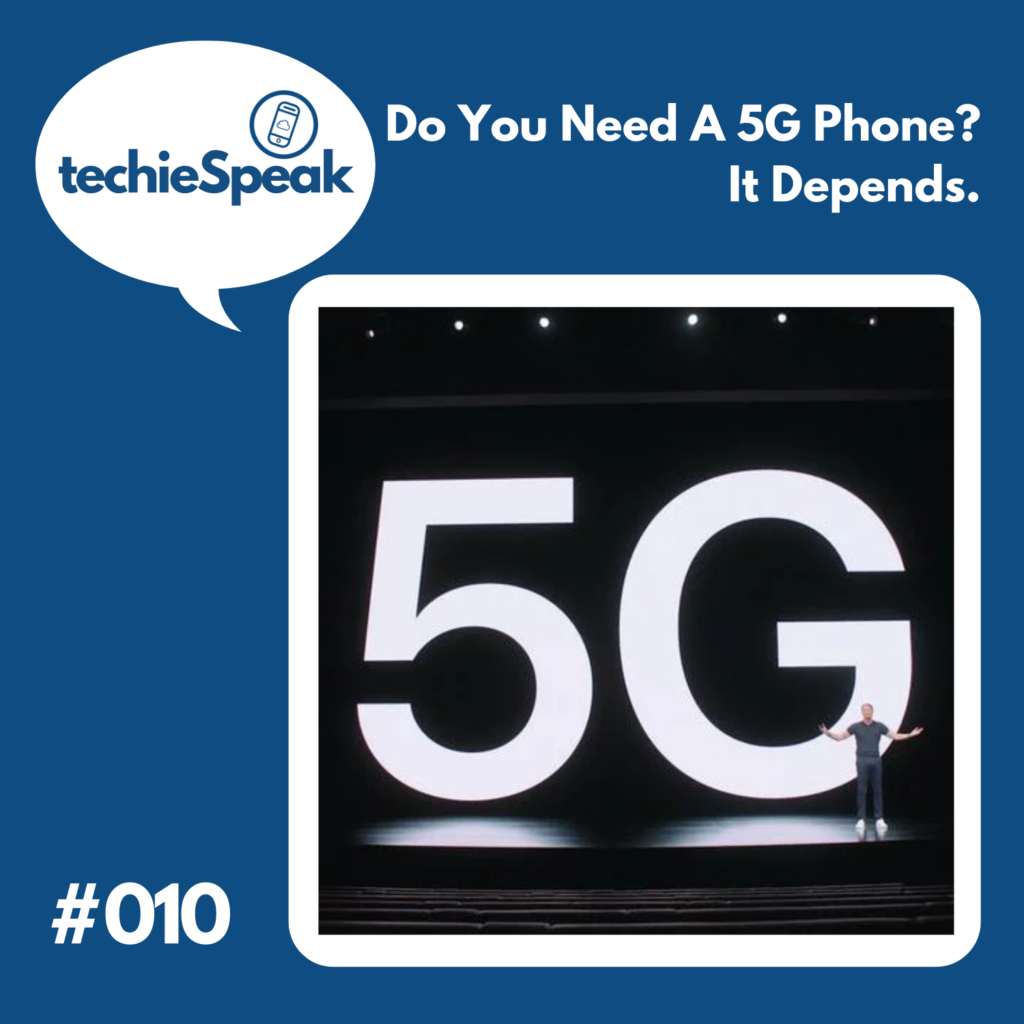 I talk about what 5G is, which telcos in the Philippines have it, the pros and cons of getting a 5G phone now, and tips on what to do before getting a 5G phone.
Hope you enjoy listening to techieSpeak 010 as much as I enjoyed recording it!
Listen to the episode here!
Follow the podcast on:
Spotify – bit.ly/techiespeak-spotify
Apple Podcasts – bit.ly/techiespeak-apple
(Go rate and review on here too! It really helps the podcast. Thanks!)
Let me know what topics I should talk about on social media:
facebook.com/utterlytechie
instagram.com/utterlytechie
twitter.com/utterlytechie
Follow me on social media!
facebook.com/julliansibi
instagram.com/julliansibi
twitter.com/julliansibi
SHOW NOTES
Smart 5G: https://smart.com.ph/Pages/smart5g
Globe 5G: https://www.globe.com.ph/5g.html
Update on DITO's 5G: https://www.cnnphilippines.com/business/2021/9/9/DITO-targets-to-launch-fiber-like-broadband-service-using-5G-network-in-Q4-.html
List of 5G Smartphones in the Philippines from YugaTech: https://www.yugatech.com/mobile/5g-smartphones-list-price-philippines/#sthash.d2AdY27K.dpbs