Are you staying Globe, staying Smart, staying DITO, or staying single? Find out in techieSpeak 009!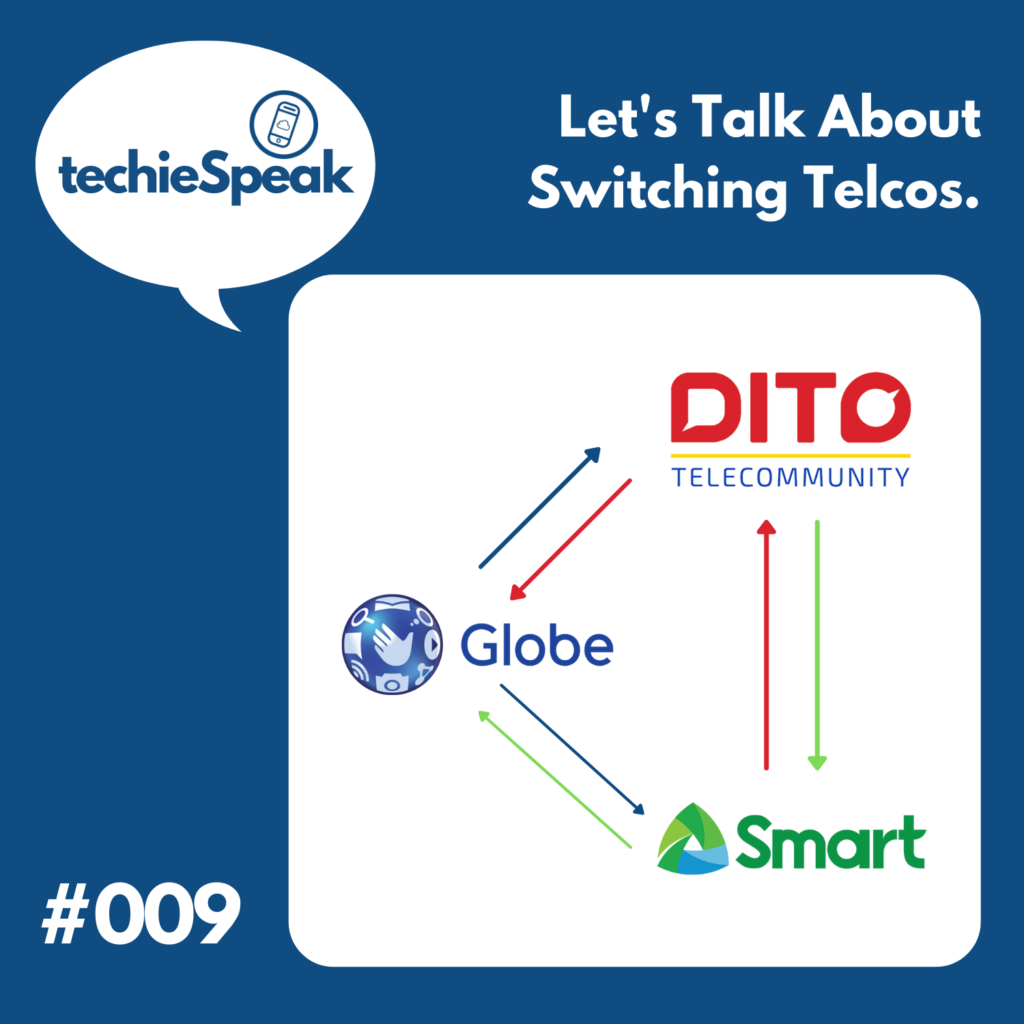 The three telcos in the Philippines will finally roll out the Mobile Number Portability service in the country. This is in response to Republic Act 11202, also called the Mobile Number Portability Act.
What is mobile number portability? And how does this help mobile phone users in the country? Find out more about this new service on techieSpeak 009!
Listen to the episode here!
Follow the podcast on:
Spotify – bit.ly/techiespeak-spotify
Apple Podcasts – bit.ly/techiespeak-apple
(Go rate and review on here too! It really helps the podcast. Thanks!)
Let me know what topics I should talk about on social media:
facebook.com/utterlytechie
instagram.com/utterlytechie
twitter.com/utterlytechie
Follow me on social media!
facebook.com/julliansibi
instagram.com/julliansibi
twitter.com/julliansibi
SHOW NOTES
My article on Mobile Number Portability: https://utterlytechie.com/mobile-number-portability-in-ph-what-you-need-to-know/
Globe's MNP info page: https://www.globe.com.ph/prepaid/mobile-number-portability.html
Smart's MNP info page: https://smart.com.ph/Pages/mobilenumberportability
DITO's MNP info page: https://dito.ph/mobile-number-portability