If you're a phone user in the Philippines, I'm sure you've thought of switching to another telco. One of the biggest blockers to switching is the fact that you have to change your number! Thanks to a recent law passed in Congress, that will no longer be a problem. On July 22, 2021, the three telcos formally launched their joint venture in Telecommunications Connectivity Inc. (TCI). This entity will let them implement the Mobile Number Portability (MNP) service in the country.
With that in mind, here is everything you need to know about MNP in the Philippines!
1) What is MNP?
Mobile number portability (or MNP) is the process of porting a mobile phone user from one network to another without the need of changing the user's mobile number. You can even switch from Postpaid in one telco to Prepaid in another telco. This gives the user more freedom to choose the telco that's right for them based on the quality, coverage, and other factors.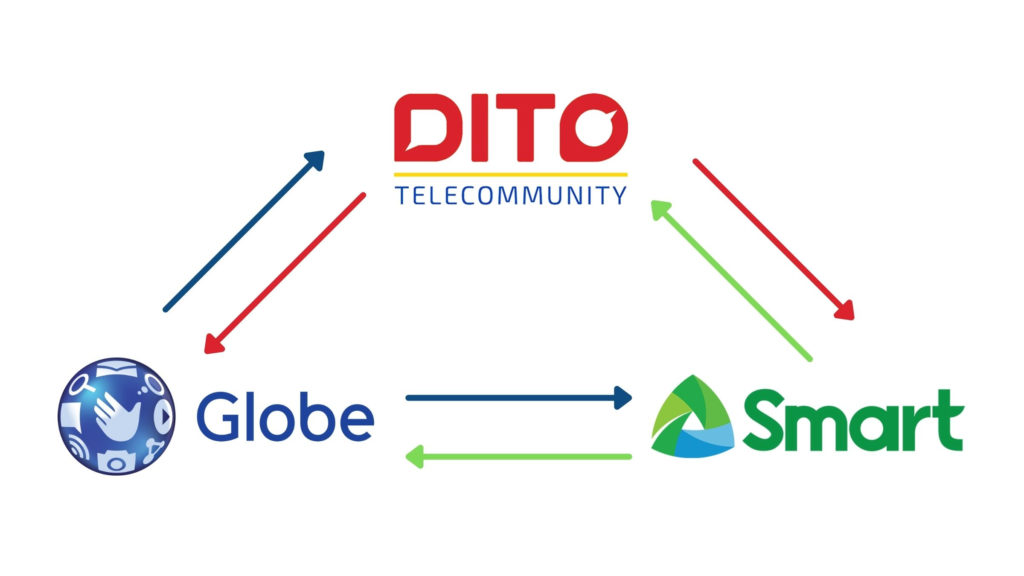 With MNP, you can now switch from Globe to Smart, Smart to Globe, Globe to DITO, Smart to DITO, DITO to Globe, and DITO to Smart!
2) Why is this a thing now?
This is in response to the passing of the Republic Act No. 11202 or the Mobile Number Portability Act. (You can read the law here.)
Although the implementing rules and regulations stated that telcos should have MNP rolled out by January 2020, it took until recently to finish their initial testing. (It's probably because of the effect of the COVID-19 pandemic. There's also the fact that they were already delayed in implementing it at the start of 2020.) Nevertheless, the three telcos have to start this service by September 30, 2021. The recent launch of the TCI reinforces the telcos' commitment to meet that.
3) What is the TCI's role in all this?
The TCI will basically handle all the decision-making and the one responsible to approve contracts with third parties in the course of implementing MNP. If this wasn't a thing, it'll take a long time to approve anything if it has to go through the three telcos. TCI General Manager Melanie A. Manuel did say during the Q&A that they will not handle anything with regard to promos or related factors. The telcos are the ones responsible for that.
4) Will the TCI accept new telco players?
In that same Q&A, she also mentioned that they will accept new telco players as they too will have to abide by the Mobile Number Portability Act.
5) How does MNP work?
MNP doesn't just rely on all the telcos to connect with each other. Since doing this service can be complex, a third-party Mobile Number Portability Service Provider (MNPSP) is needed for their expertise and capability. DITO, Globe, and Smart chose Syniverse Technologies in coordination with the National Telecommunications Commission.
With that out of the way, here are the general steps for a subscriber to move from one network to another: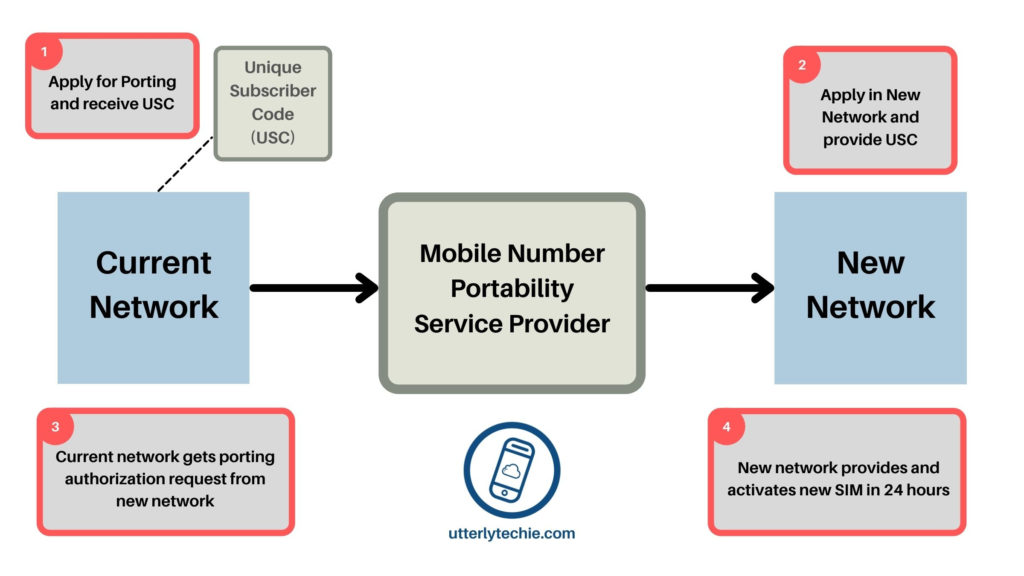 Apply for Porting from current network and receive a Unique Subscriber Code (USC)
You first have to apply for porting through your current network. If you are eligible, then you will get a Unique Subscriber Code that you will use when you apply to the new network.
There are requirements you should fulfill in order for you to be able to move to a new network. These include:
having an active mobile number
no remaining balance (if you're on Postpaid)
your number is not part of a bundled service or product
you did not apply for MNP/porting for the past 60 days
no fraudulent activity
your number is not subject to prohibitions from the NTC, the court or the law
the number isn't a principal holder of multiple accounts (let's say you handle the mobile accounts of your family)
your number isn't linked to a device that's still locked by the current network
Apply in new network and provide the USC
Once you get the USC, you can now apply at the new network you want to use. Just provide them with the USC along with a government-issued ID and proof of mobile number ownership.
Current network is authorized by new network to perform the porting
After you've applied to the new network of your choice, the current network you're on will get a porting authorization request. This will start the porting process on the current network's side and will take around 24 hours.
New network provides and activates the new SIM in 24 hours
Shortly after that, the new network will provide you a new SIM and will activate it within 24 hours.
6) Will there be any service interruption while the porting process happens?
Yup! You can expect up to a maximum of 4 hours of service interruption (call, text, data) to complete the activation of your subscription to the new network.
7) Is there a limit to the number of times I can move to other networks through MNP?
There is no limit to how many times you can do this. Just note that you can only request it 60 days after the last time you moved.
8) How much did the telcos spend so far?
They have spent around P120 million so far. Since the law mandates that MNP is free of charge, telcos will end up spending more. That's because they will pay a porting fee each time a user moves to a new network through MNP.
9) How many people do they expect to use MNP during its initial run?
The TCI expects around 1 million subscribers to take advantage of this service during the initial run.
10) What can we expect from the telcos as we reach September 30?
Expect them to do something big around that time as they try to keep current subscribers and entice new ones.
What do you think of mobile number portability? Do you think this will be useful to you or not? Sound off in the comments!