ASUS ROG surprised the world when they launched the ROG Phone 5 series earlier than usual this year! Just when we thought we would wait until next year for another one, they pulled another surprise on us. Months after these phones had their global launch, ASUS ROG Philippines now brings the ROG Phone 5s Series to the country this month!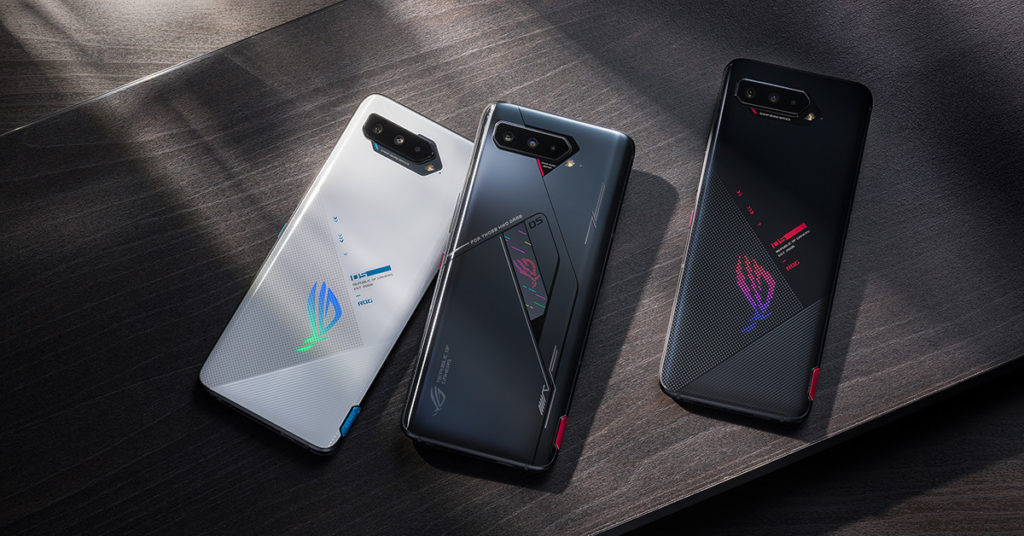 Even MORE POWER on Display!
You would think that ROG didn't do much design-wise and you'd be right. It's a good thing that they put the latest processor available from Qualcomm: the Qualcomm Snapdragon 888+ 5G processor. This chip may be a slight improvement over the regular 888, but it doesn't hurt to put it in. It especially doesn't hurt when these phones have the GameCool 5 cooling system. Said cooling system features a centered CPU with the battery split into two parts, one located on each side of the CPU. This makes sure that your hands stay cool while ensuring great performance when playing games.
The 144Hz / 1ms AMOLED HDR display is now more impressive with an improved 360Hz touch sampling rate! All that makes your mobile gaming experience even smoother and with lower latency. If you need to tailor your experience to suit your needs, there's X Mode found in the phone's Armoury Crate. X Mode has multiple system profiles to give gamers even more performance settings and performance tuning tools.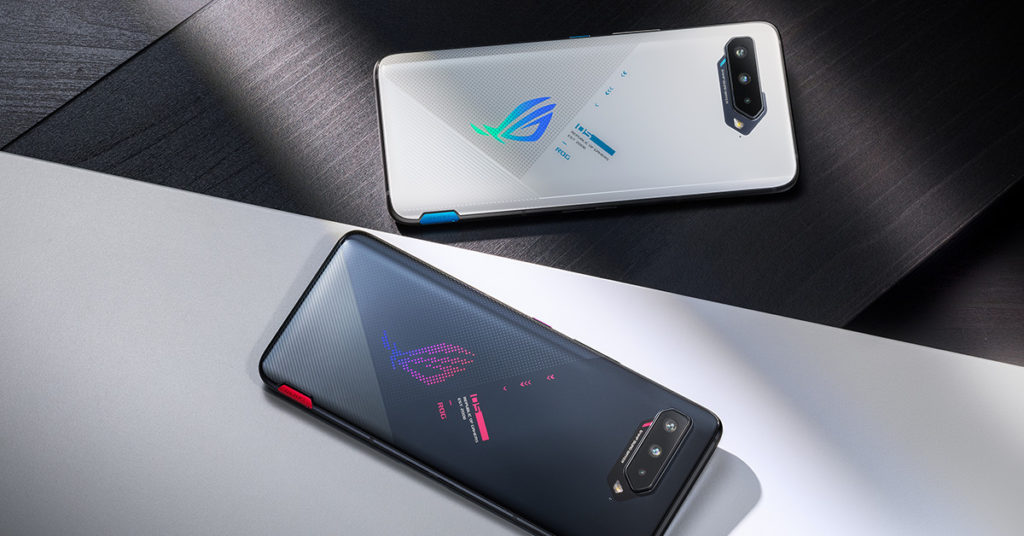 You'll surely enjoy hearing all the game sounds on the ROG Phone 5s series thanks to its GameFX audio system in collaboration with audio specialist Dirac. It incorporates symmetrical seven-magnet dual speakers for truly balanced stereo sound effects. These phones also have a 3.5mm headphone jack along with a hi-fi grade ESS DAC for lossless audio processing worthy of audio enthusiasts.
In addition to all that, these new phones have the AirTrigger 5 control system and 10 different motion controls! They give gamers up to four distinct ways to interact with their ROG Phone 5s, allowing for more control over their games.
It's also great that the monster 6000mAh battery is still here! ASUS ROG also made sure that this battery can last long with different software optimizations and power-saving mechanisms. Those include a charging upper limit, steady charging, and enhanced scheduled charging. You can also be sure to get back to your game quickly when the battery runs out thanks to the 65W HyperCharge adapter.
Get the ROG Vision with the ROG Phone 5s Pro!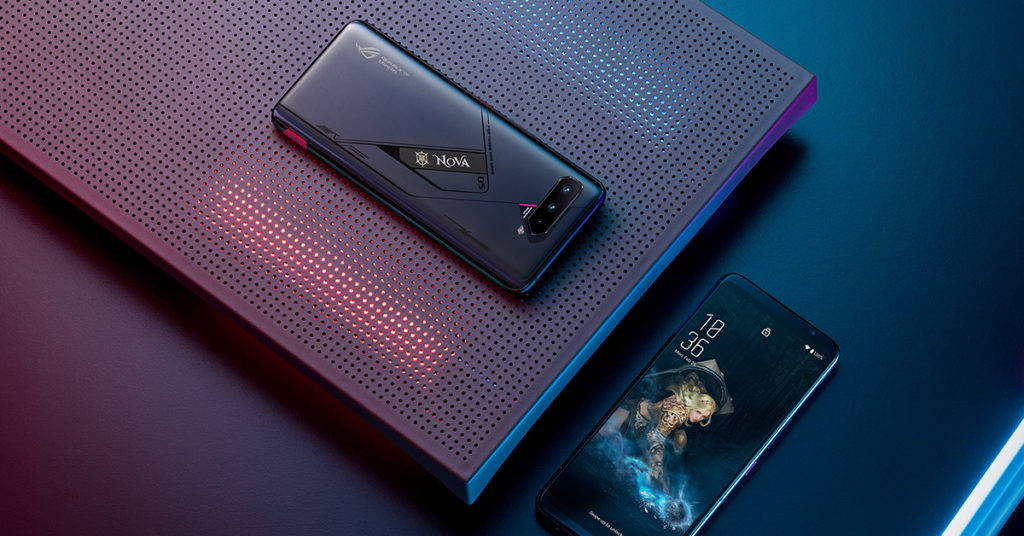 Not only are we getting the regular ROG Phone 5s, but we are also getting the ROG Phone 5s Pro! The standout feature is obviously ROG Vision. It's a pioneering rear matrix display unique to the ROG Phone lineup. You can let ROG Vision display a variety of cool animations depending on when the battery is charging, enabling X Mode, and more! If you really want to express your own style, then you can create custom animations!
There are already a lot of extra controls on the regular ROG Phone 5s, but the Pro version gets additional hidden rear touch sensors on the back cover. These provide L2/R2 trigger functions just like a game console controller. You also get a whopping 18GB of fast LPDDR5 RAM which makes your overall gaming experience dramatically better.
ROG Phone 5s Series Pricing and Availability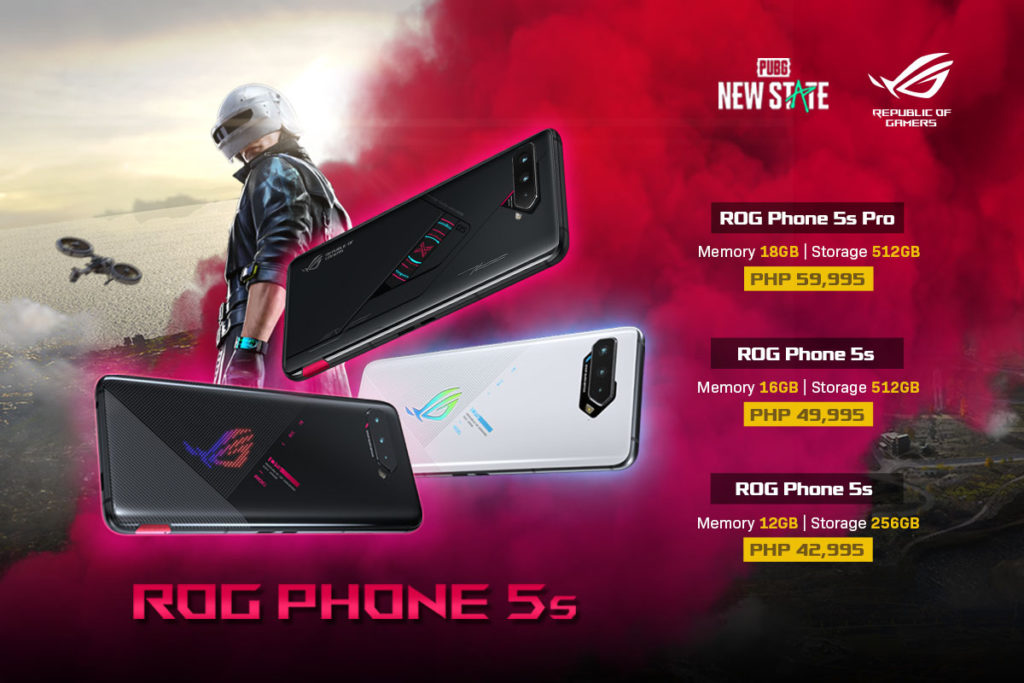 You can get the ROG Phone 5s in two colors: Phantom Black and Storm White. Both will be available in two configurations: a 12GB+256GB model for P42,995, and a 16GB+512GB model for P49,995. They are expected to arrive at the end of December 2021.
Meanwhile, the ROG Phone 5s Pro comes in one configuration with 18GB of RAM and 512GB of storage for P59,995. It'll only come in Phantom Black and will be available in mid-December of 2021 with a FREE Aero Active Cooler 5 worth P2,495.
For a list of participating dealers, head on to this link: https://ph.rog.gg/ROGPhone5s_WTB.
An Exclusive PUBG: NEW STATE Item Awaits You!
In celebration of the launch of the ROG Phone 5s Series, ASUS ROG partnered with PUBG: NEW STATE to bring exclusive in-game items! Regardless of playing on a ROG Phone or not, the ROG Phone parachute and ROG Phone T-shirt items can be redeemed by signing up at the http://www.rogphone5sxpubgnewstate.com website. Use the promotional code 'iloverogphone5s' to claim their serial number. The promotion is valid until May 12, 2022.