My take on this smartphone may surprise you. I don't get every single phone that comes out, so there are certain brands that I don't get to review. One of those brands is OPPO. The last time I got to review an OPPO phone was back in 2018 with the OPPO F9. The OPPO we have today is very different from the one I experienced in 2018. Its A-series of smartphones was usually just in the entry-level segment. With the OPPO A76, it's pretty clear that they're a different company than the one I knew back in 2018. Is it worth spending P11,999? Find out in my full review.
Disclaimer: OPPO Philippines sent me this OPPO A76 loaner unit for review. It arrived on April 13 and I've used this phone for around 2 weeks.
Unboxing Experience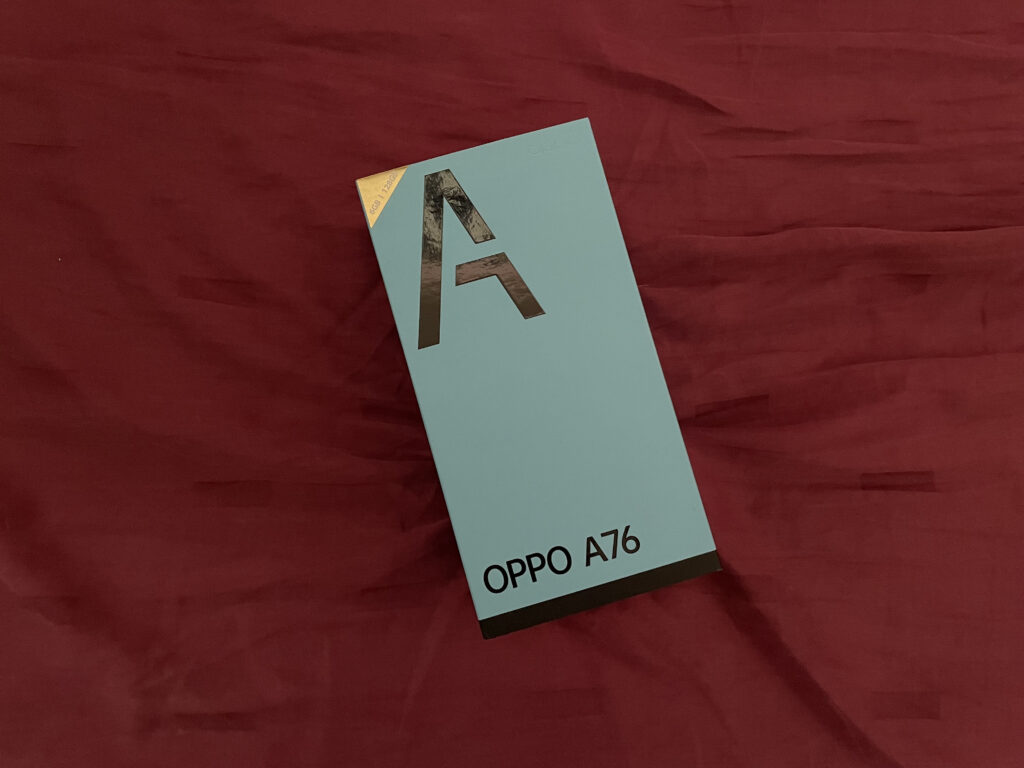 Since I didn't get to check this out ahead of time, I'm sharing what's in the box here. I have to admit: OPPO's more high-end branding helped make the unboxing experience much better. Compared to what I experienced before, they've really stepped up. There were earphones in that F9 I mentioned, but we don't get them here. We still get a 33W SuperVOOC power adapter, a USB-C to USB-A cable, and a clear jelly case in the box.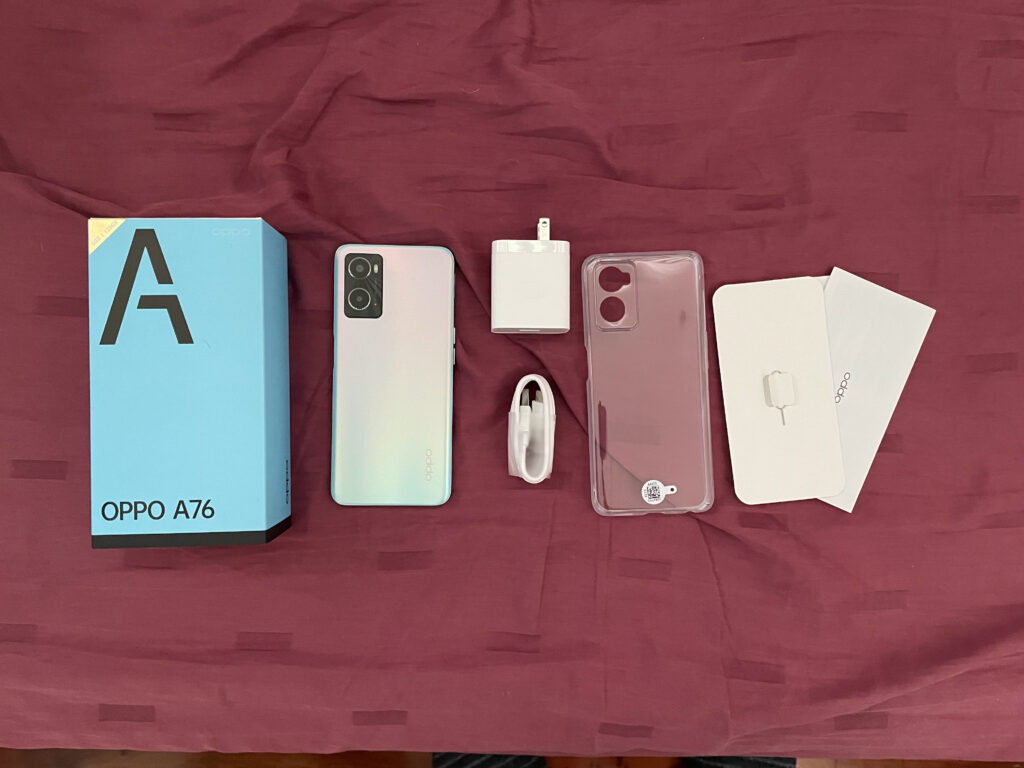 Design
If there's a significant change in how OPPO does its phones, it's in the design department. Sure, I can also see this in other phone brands (including its siblings under the BBK umbrella). I just find it amazing that OPPO can continue to innovate in terms of phone design. All I wanted to say is that the OPPO Glow Design is one of my favorite phone designs this year.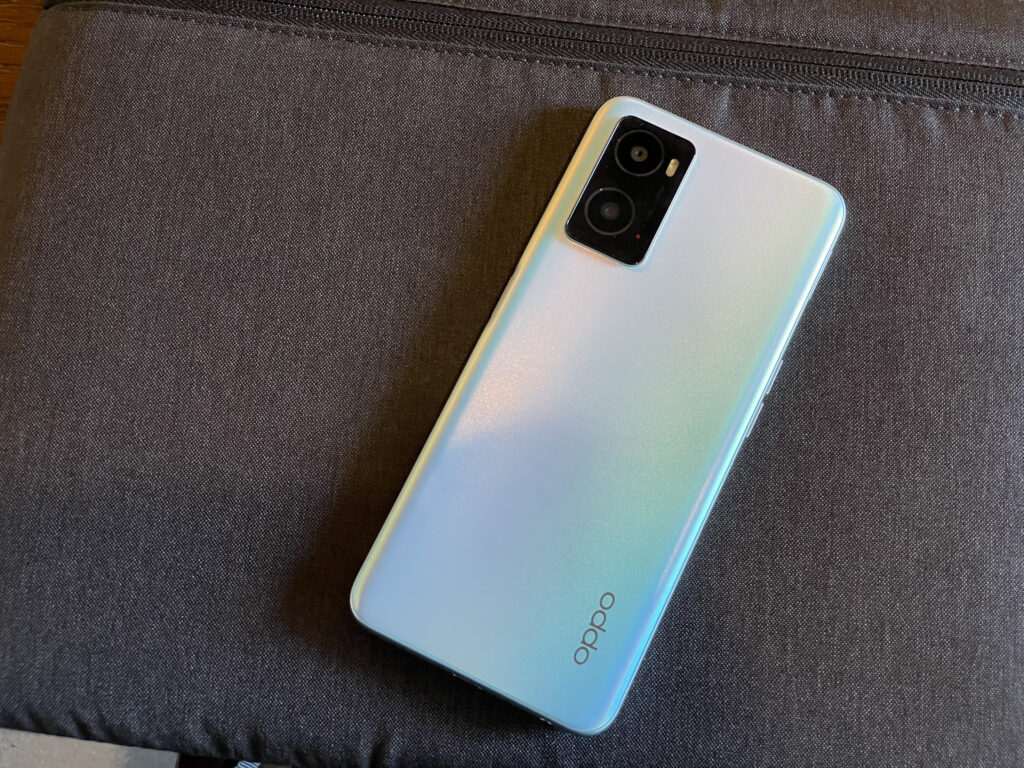 I got to use the Glowing Blue color for the review. Thanks to the aforementioned OPPO Glow design, you can see a lot of colors depending on where the light hits the phone. I like the feel of the A76 in the hand since its slight curve really cradles well. There were times when it would slip through and fall. You can use the included clear jelly case if that happens to you often. I like using it without the case though.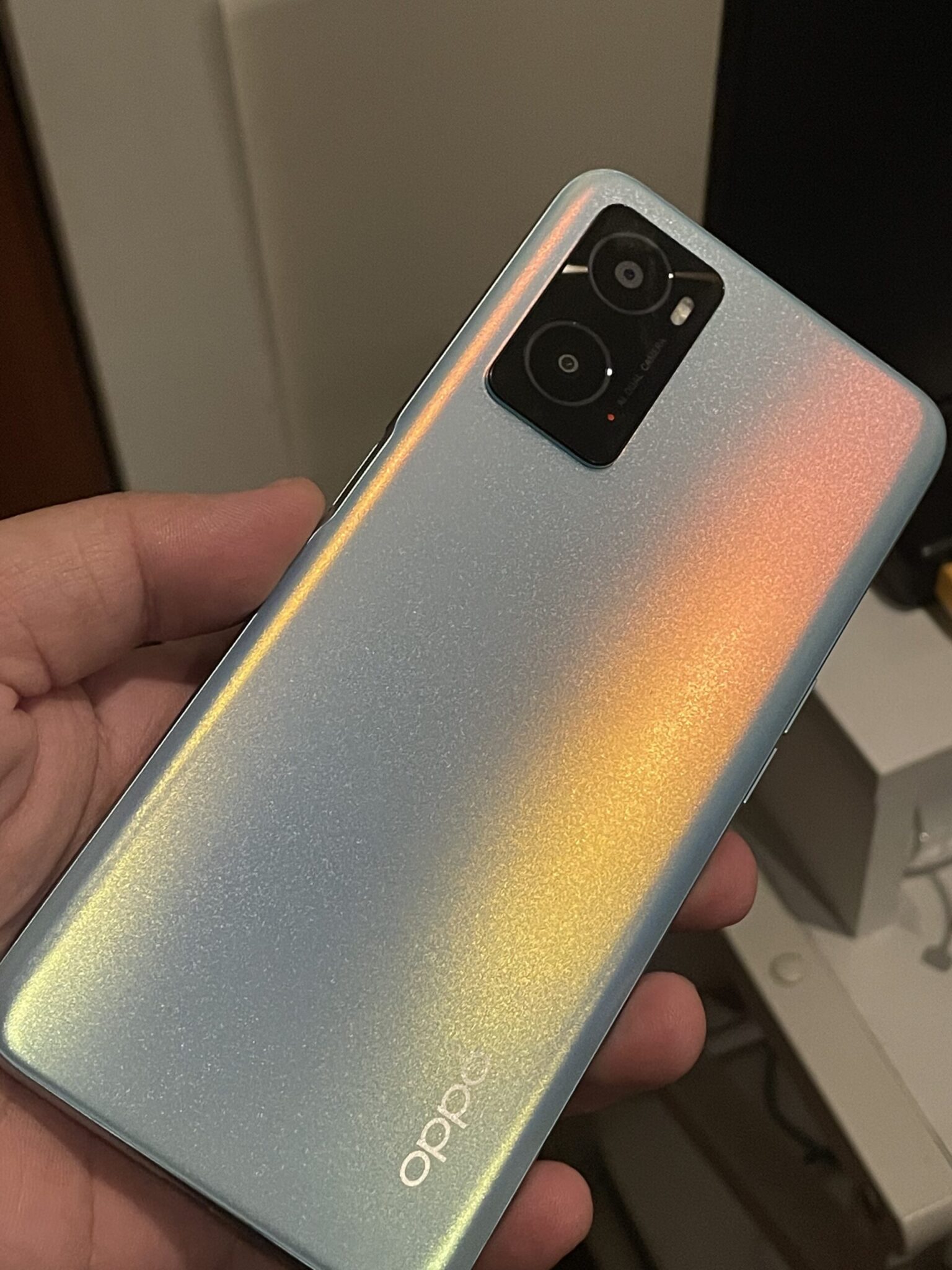 The buttons are clicky enough and the fingerprint sensor is accurate most of the time. I appreciate the fact that budget and midrange phones manage to keep the 3.5mm headphone jack and microSD card support.
Display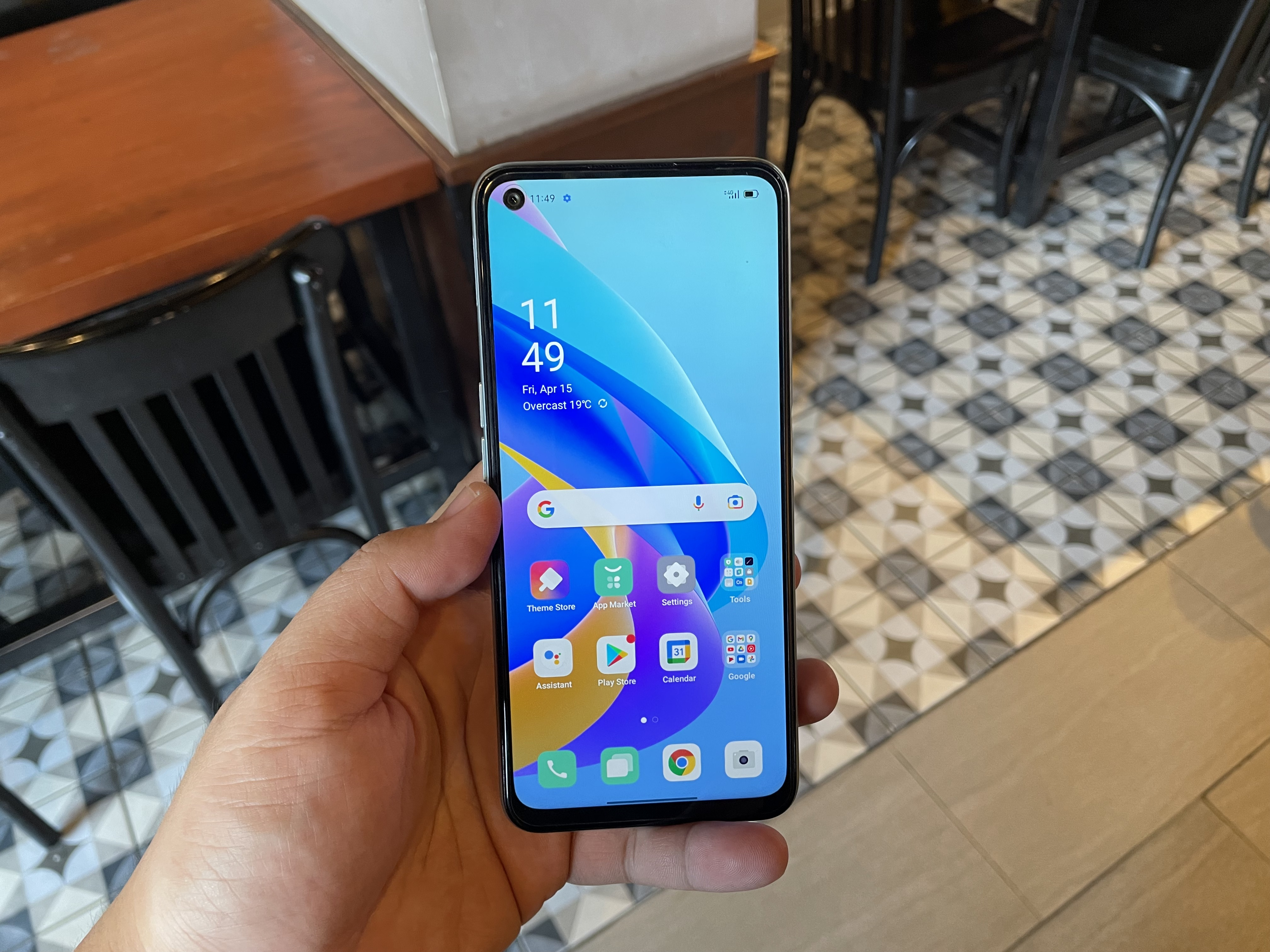 The one thing that surprised me about the OPPO A76 is its display. It rocks a 6.56-inch IPS LCD display with a 90Hz refresh rate and a resolution of 1612 x 720. I actually didn't notice it had a 720p-class display at first! The quality of this display is so good and the text is plenty sharp. It also helps that it has a high refresh rate to help with that illusion of being a higher resolution display. I didn't notice significant color shifting or a specific tint.
It kinda sucks to see a phone at this price range still rocking a 720p-class display when there are others that have 1080p resolution AND 120Hz refresh rate. At least it looks and feels like it isn't 720p though.
Performance & Software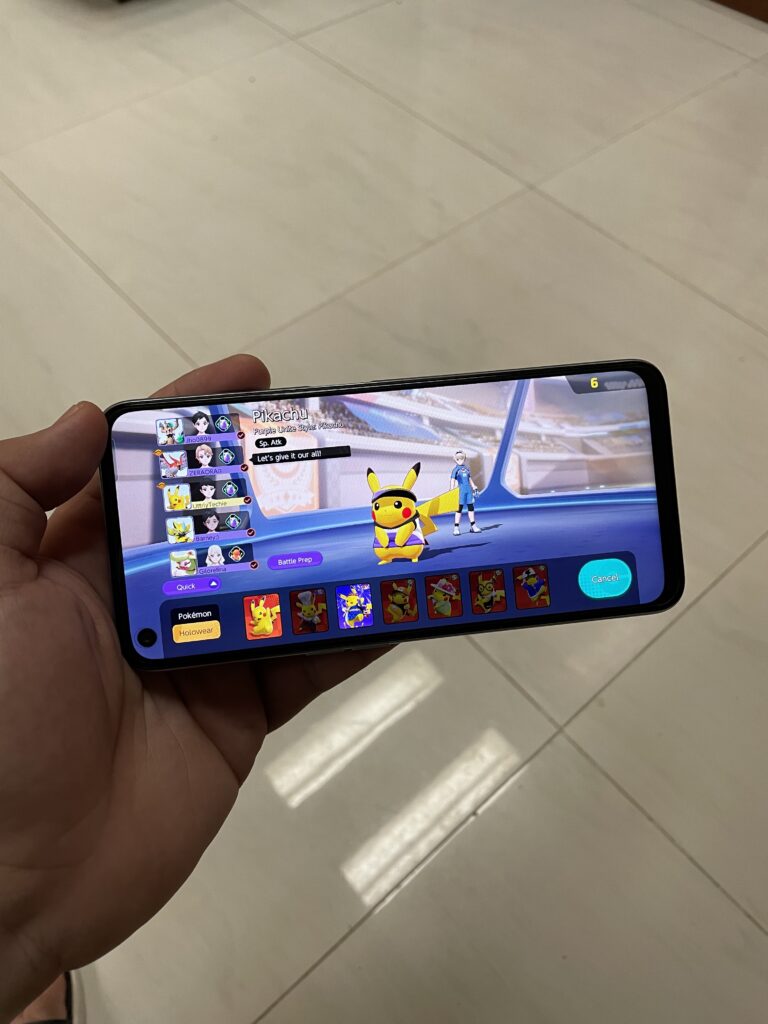 An intriguing spec of the A76 is the choice of processor. It has the Qualcomm Snapdragon 680 processor that's becoming more common in phones in its price range. (I'm actually going to be in a Snapdragon 680 frenzy for the next set of reviews since they carry that processor. Stay tuned!)
This processor choice affects not just the performance but also the camera capabilities of this phone. In case you need to see a benchmark to quantify its performance, here's three runs of the AnTuTu benchmark: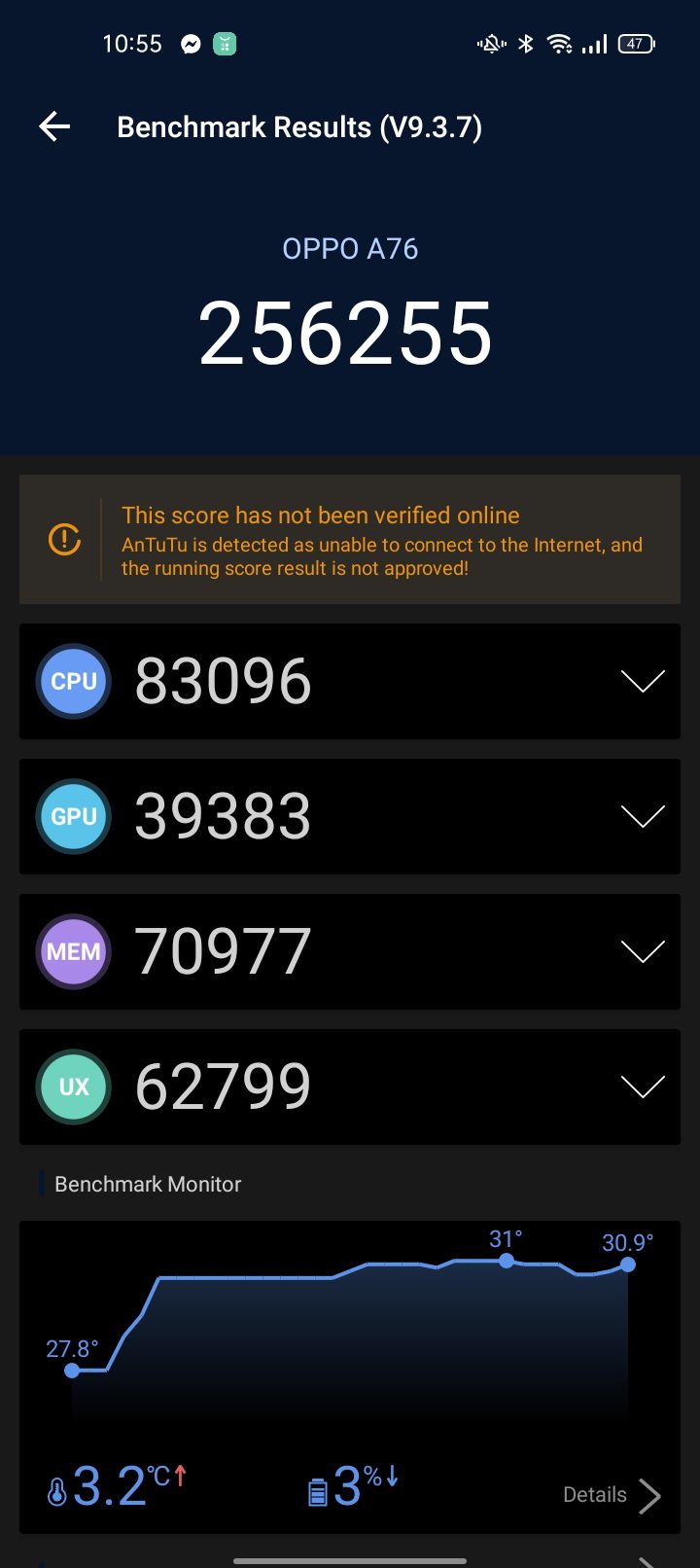 In my 2 weeks of use, I didn't really experience a lot of slowdowns with the OPPO A76. The 90Hz refresh rate really helped with the smoothness, and having 6GB of RAM kept the phone snappy. It didn't give the best performance in Pokémon UNITE though. I had to settle with Medium graphics and Medium frame rates.
Another factor that helps is the software. The A76 runs ColorOS 11.1 based on Android 11. ColorOS has always been one of the more consistent Android skins in terms of speedy operation. This phone helped me remember that you don't get the app drawer after initial setup. I did get a software update shortly after getting the phone, but it didn't really do much. My favorite features in ColorOS have to be the floating window and split screen. (Not exactly original features, but I love seeing them in affordable phones.)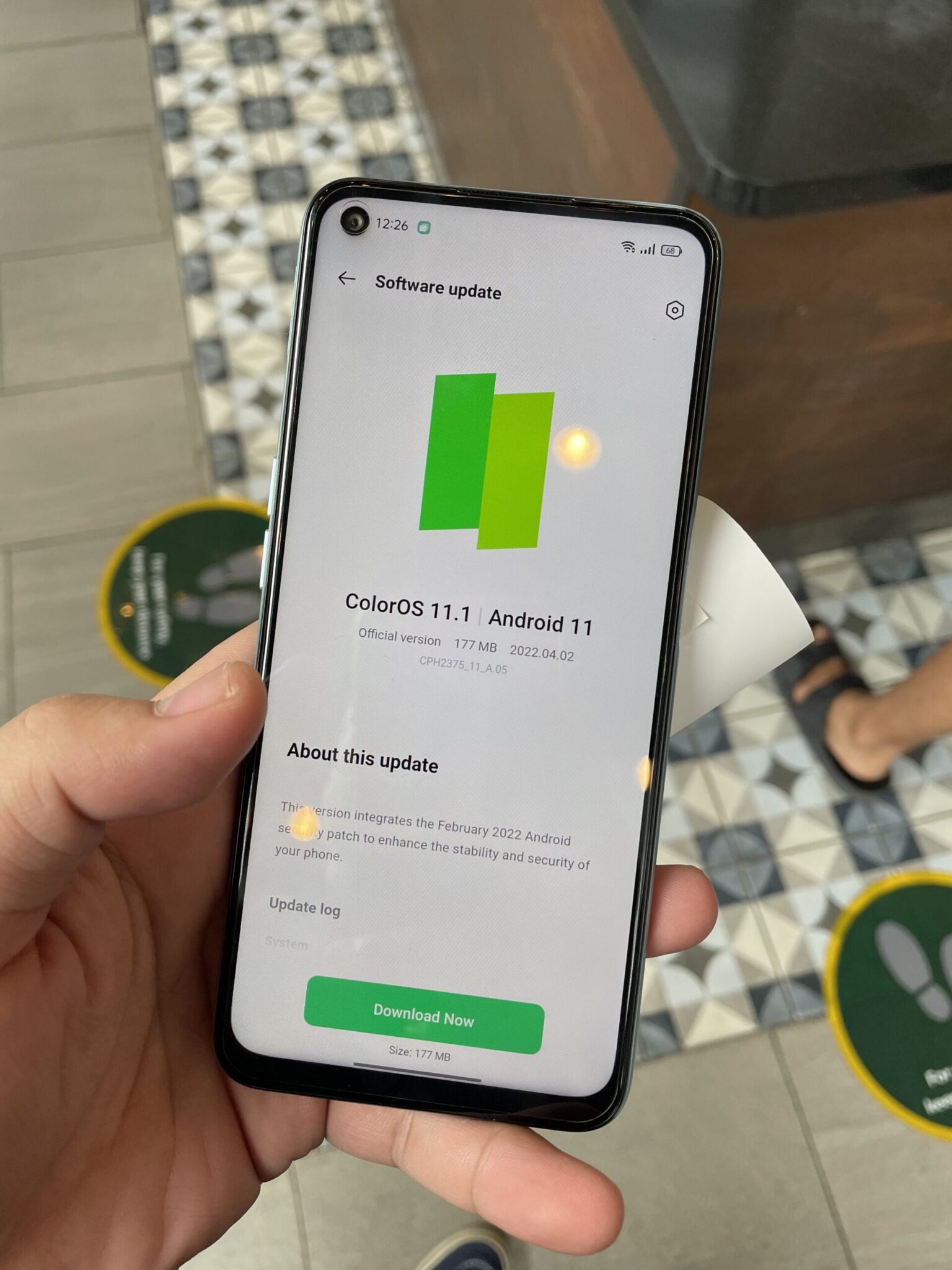 All in all, the performance is actually good for most tasks. Don't expect too much in the gaming department though since it only has the Snapdragon 680 processor.
Battery Life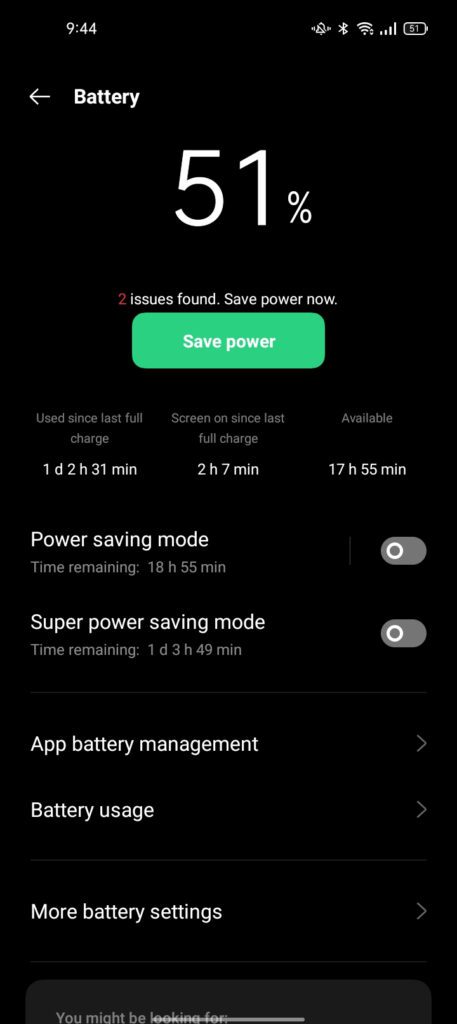 A good thing came out of just having a 720p-class display and the Snapdragon 680: the A76's battery life.
To start, this phone has a (basically) standard 5000 mAh battery. It supports fast charging with the included 33W SuperVOOC charger. I managed to charge the phone from 0 to 100% in approximately 70-80 minutes. That's fast enough for most people, though I've been spoiled by phones with faster-charging speeds.
I generally get around 5-6 hours of screen-on time with the OPPO A76. Considering the specs it has, it can generally last for a day and a half of moderate use. You can kill it if you really try, especially if you play games on your phone a lot. I'm generally happy with its battery life.
Cameras: Possibly the Weak Point of the OPPO A76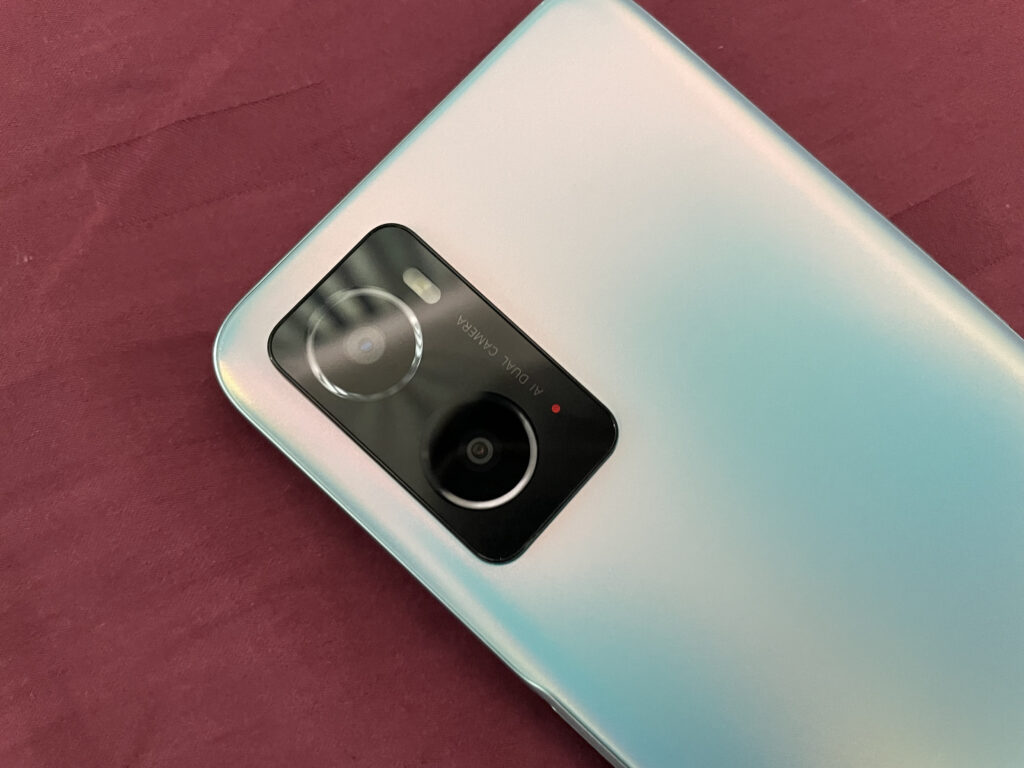 Here's something I didn't expect: an OPPO phone being below-average when it comes to cameras. Unfortunately, this is where the A76 falls short. It starts with just having two rear cameras: a 13MP main camera, and a 2MP bokeh camera. This phone also has an 8MP front camera. Let's check those shots and I'll mention what made this phone's cameras fall short.
Click on each photo for a full-resolution version!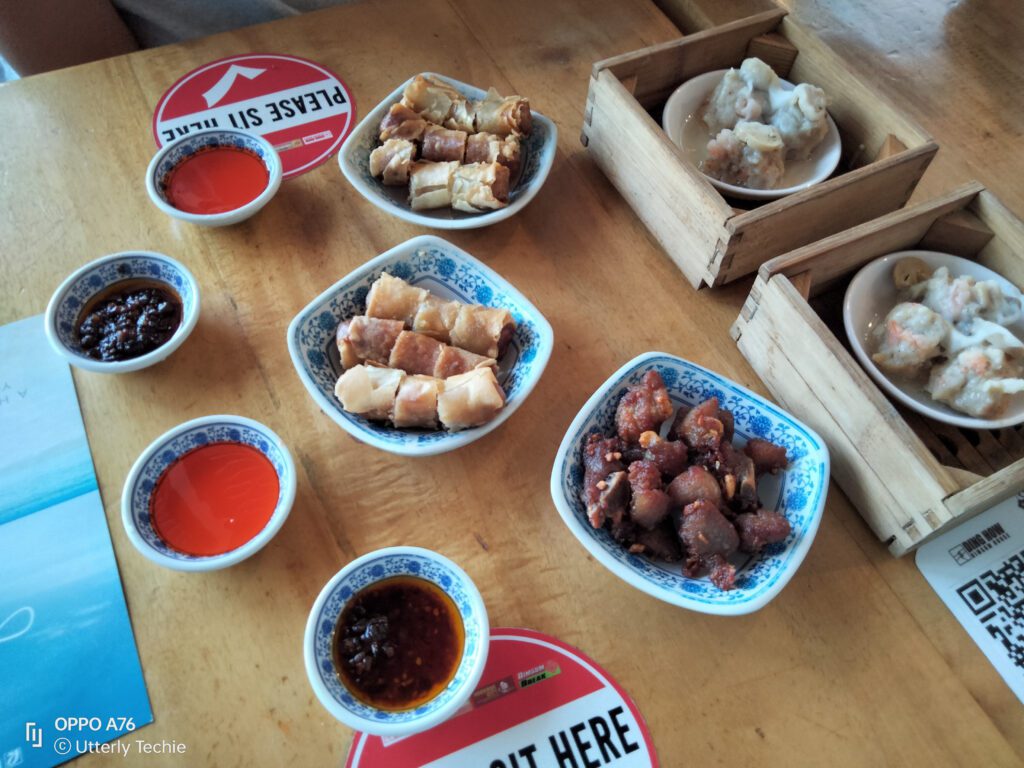 At first glance, the photo looks okay. I just find the colors a bit off, especially on the garlic pork. They look a bit muted. This really surprised me, but it there's not much image data to go around. That 13MP camera can't really do much more.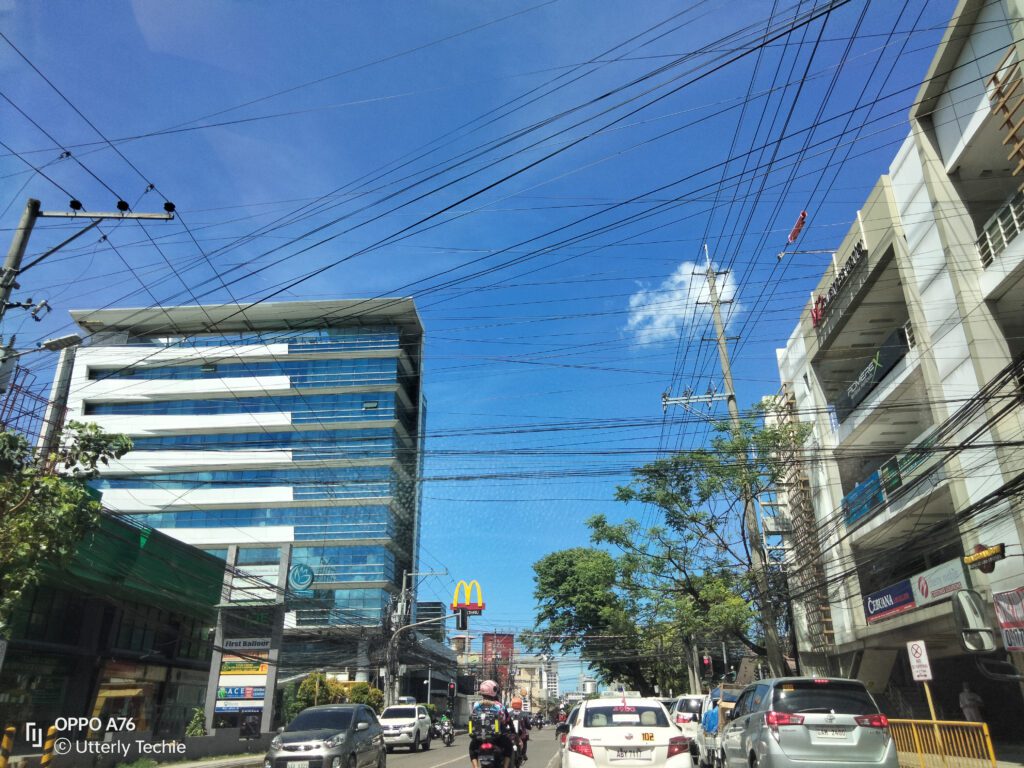 It's not all bad though. When given a lot of natural light, the OPPO A76 can produce really good photos. Granted, there's a bit of reflection because of where I took this photo.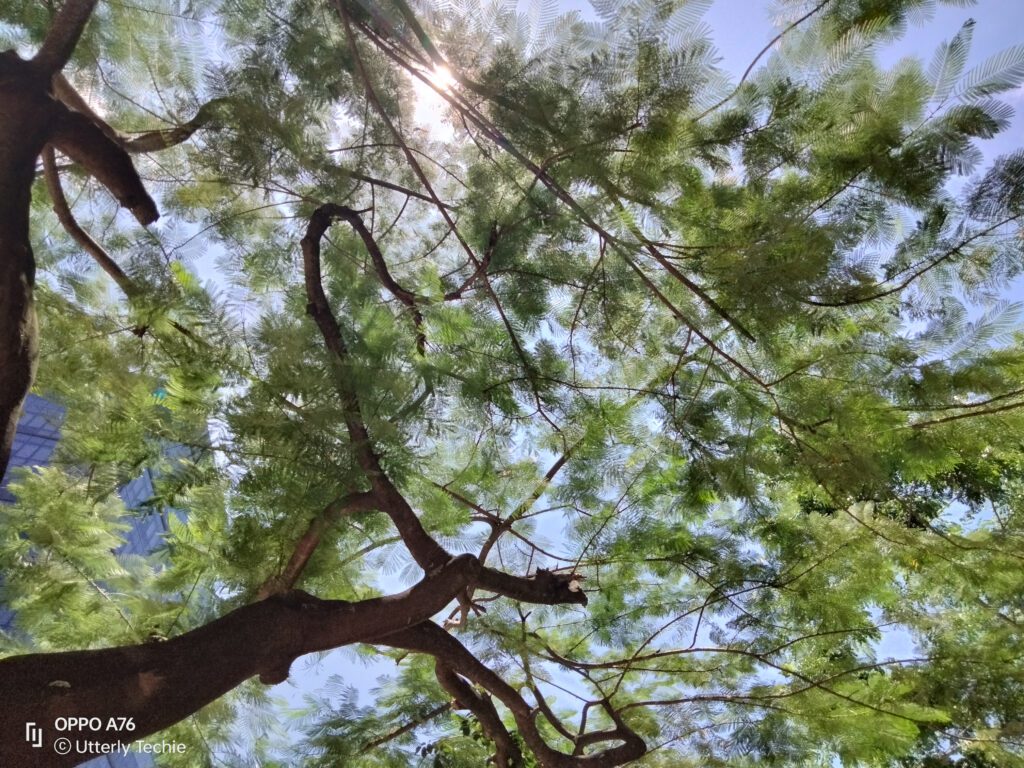 The HDR on this phone is weird sometimes. In this scenario where I took a photo of a tree against the light, some parts look unnatural compared to others. Some parts would also fall apart. As for using the zoom functionality? Don't even bother going beyond 2x since there's more softness when you go 5x.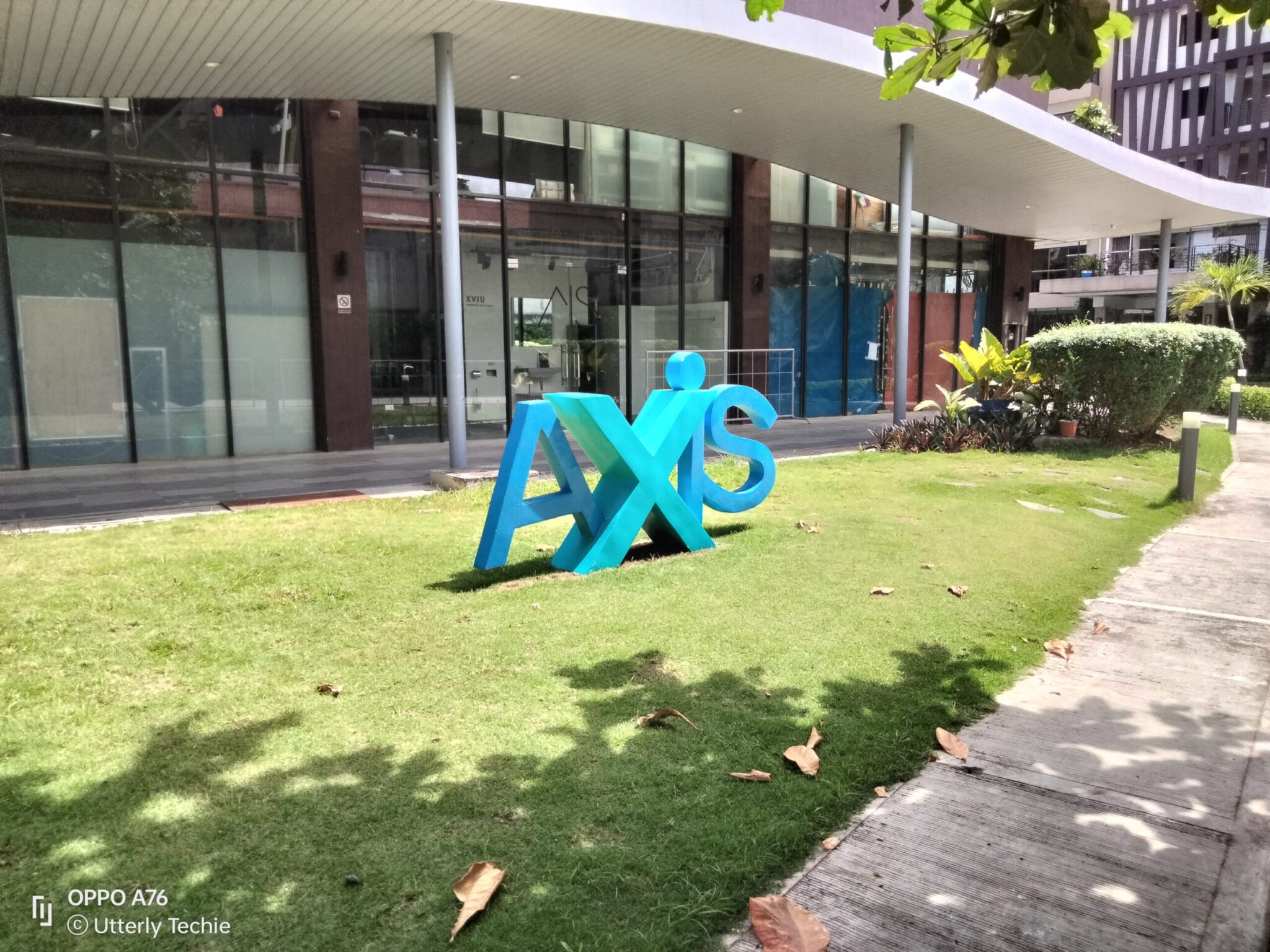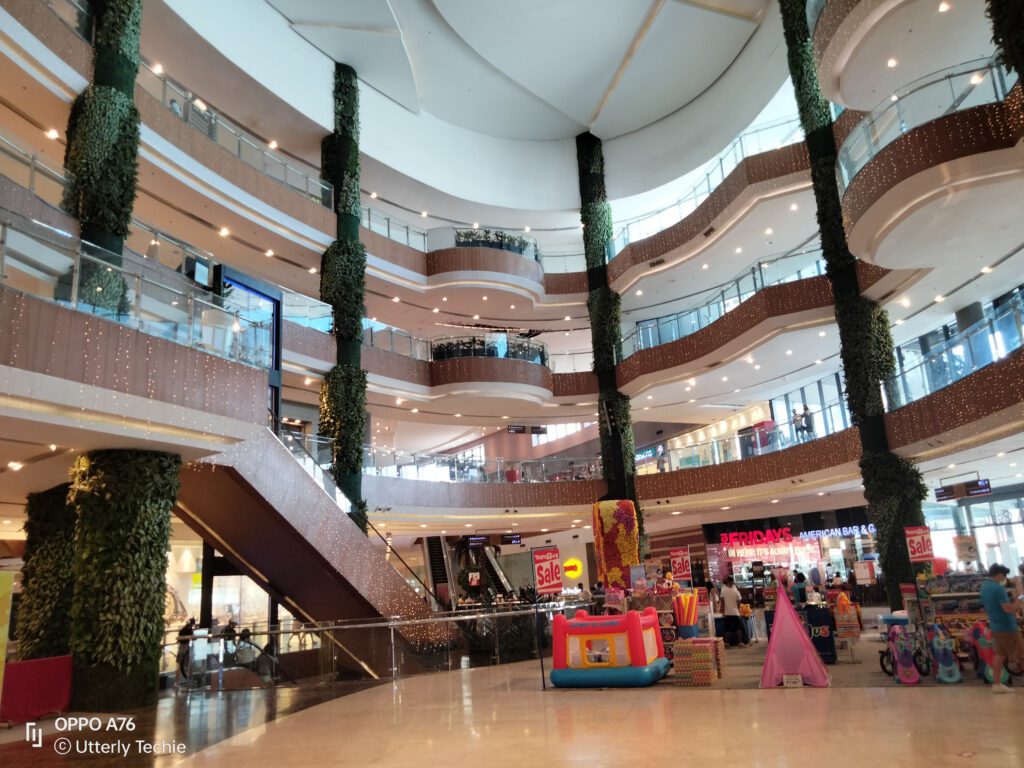 In indoor scenarios, it can be a hit or miss. Colors can be a bit off sometimes, but I can use them for social media.
Front Camera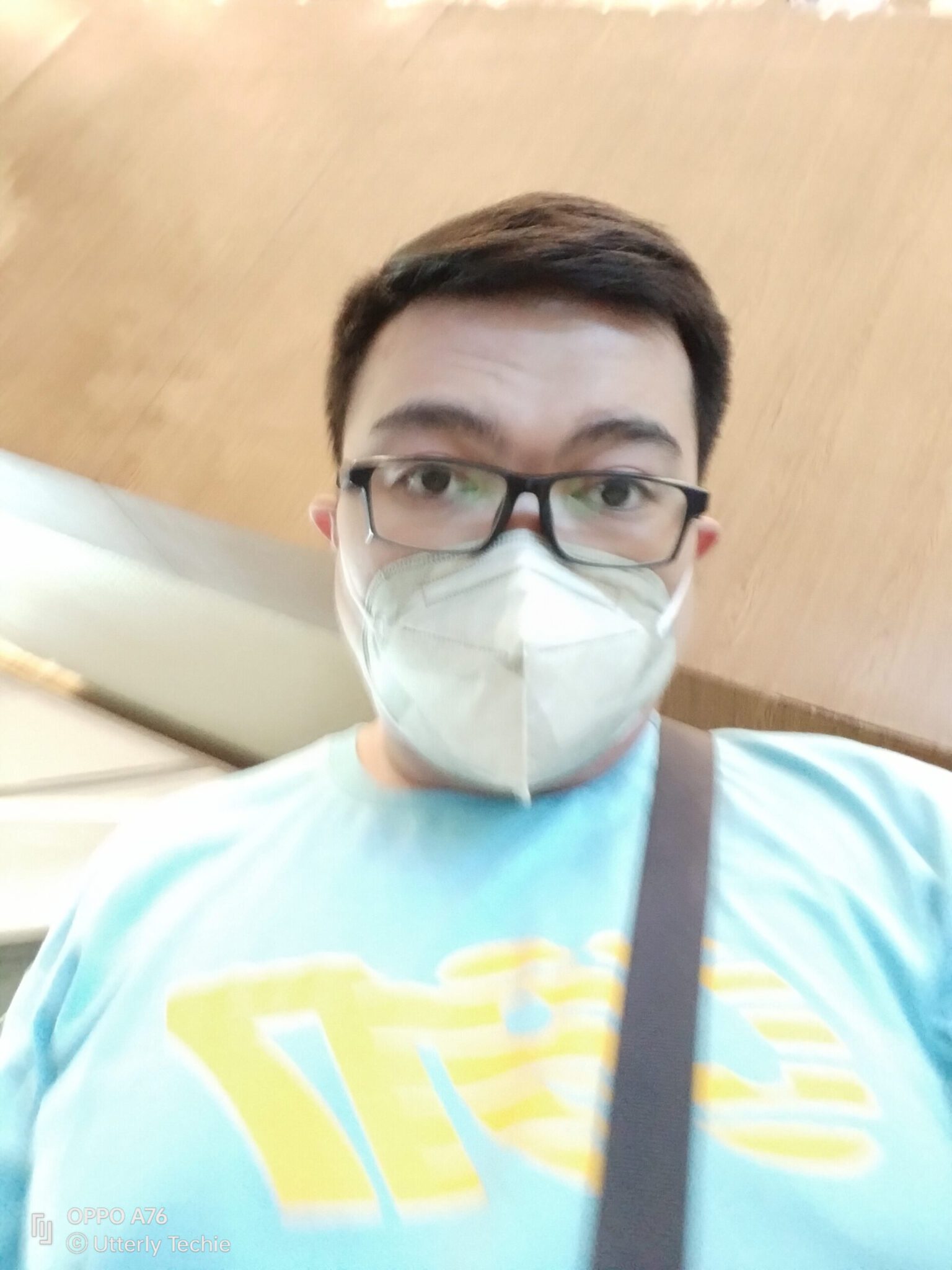 The 8MP front camera is fine, but there are still color inconsistencies. There were even times when I had a hard time focusing on my face before taking a photo. The photos come out better when I manually set the focus but that's a bit of a hassle.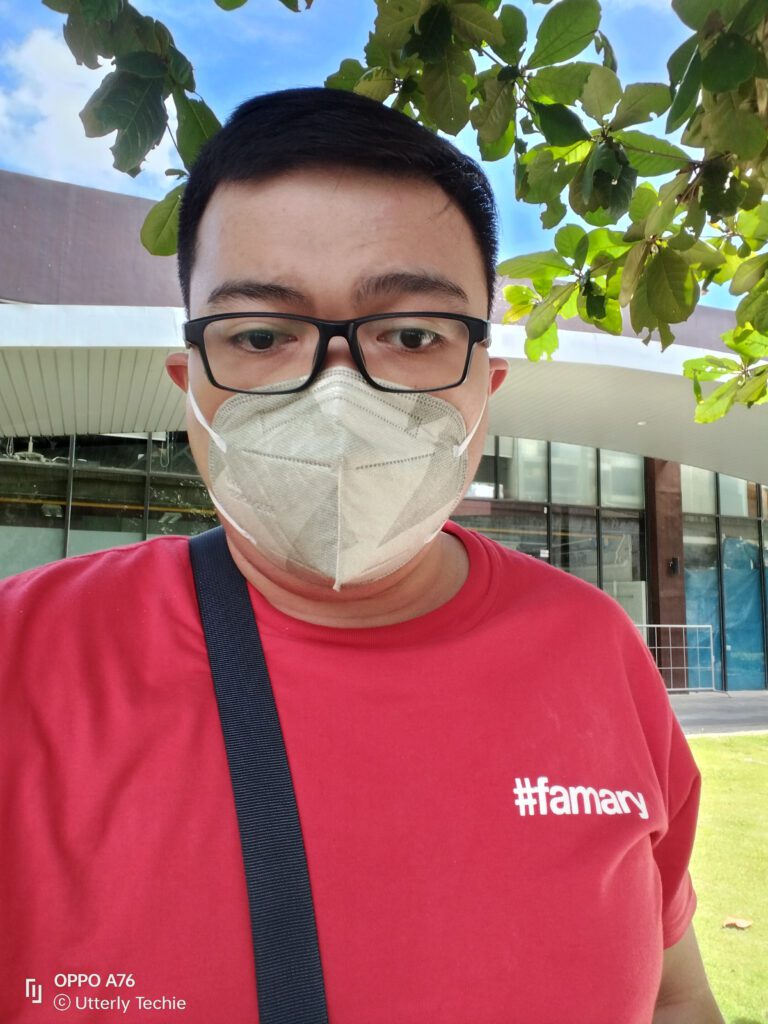 The cameras on the OPPO A76 truly shine when you're outdoors. Even the front camera really benefits when there's more natural light. A standout camera feature of OPPO phones is definitely its portrait mode. The cutout around my head is probably one of the best I've seen.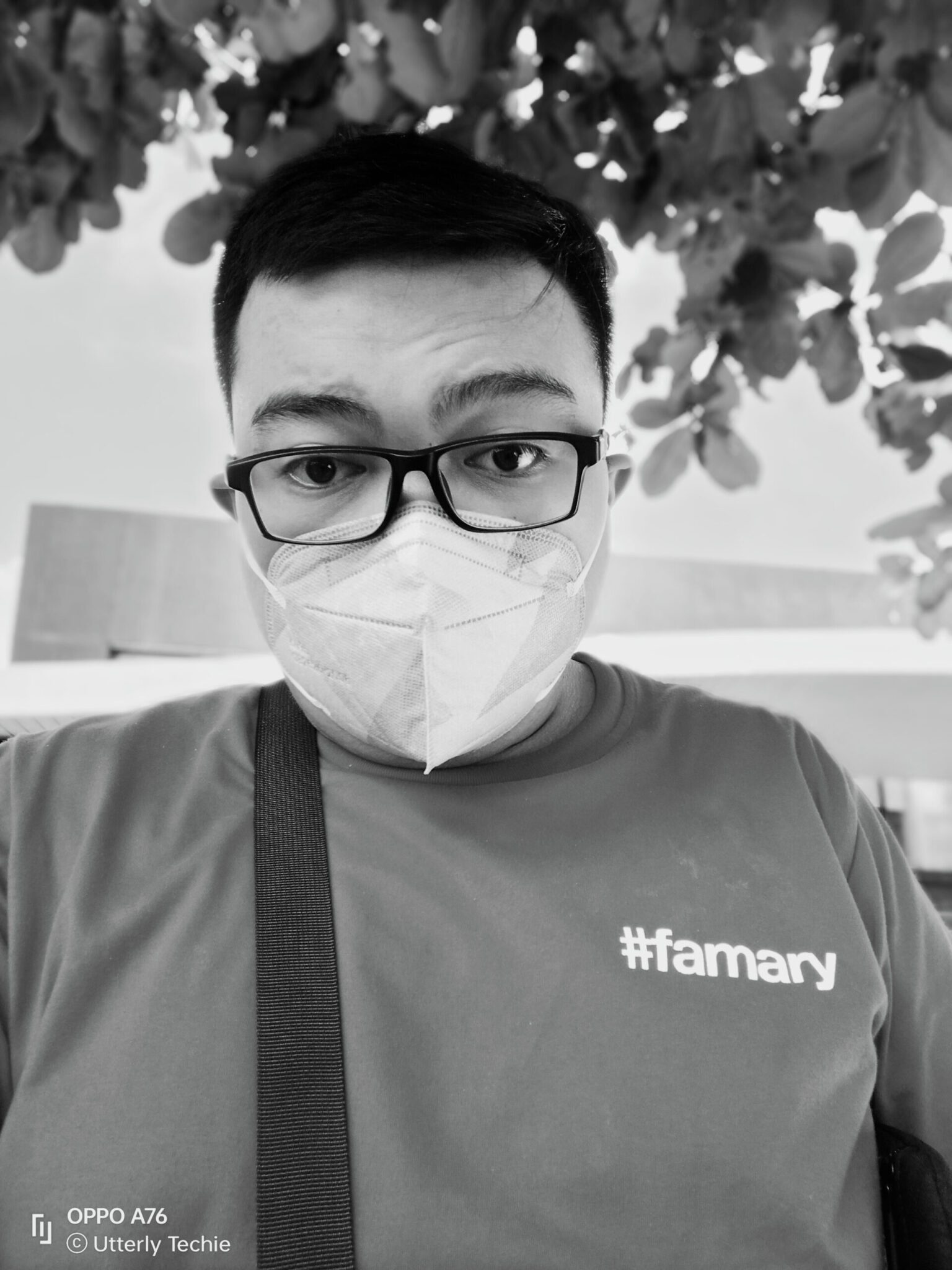 If you're wondering where the low-light photos are, there aren't any. I tried taking some shots at night and I was really disappointed by them. You should look elsewhere when you take a lot of photos at night.
Video recording is just at 1080p 30fps for both the front and rear cameras. I took sample videos using both cameras of the A76 and you can check them out here and here. The videos are fine for the most part and should be good enough for casual use.
While the cameras on the A76 aren't bad, I wouldn't say they are good enough for the price.
Should You Buy the OPPO A76?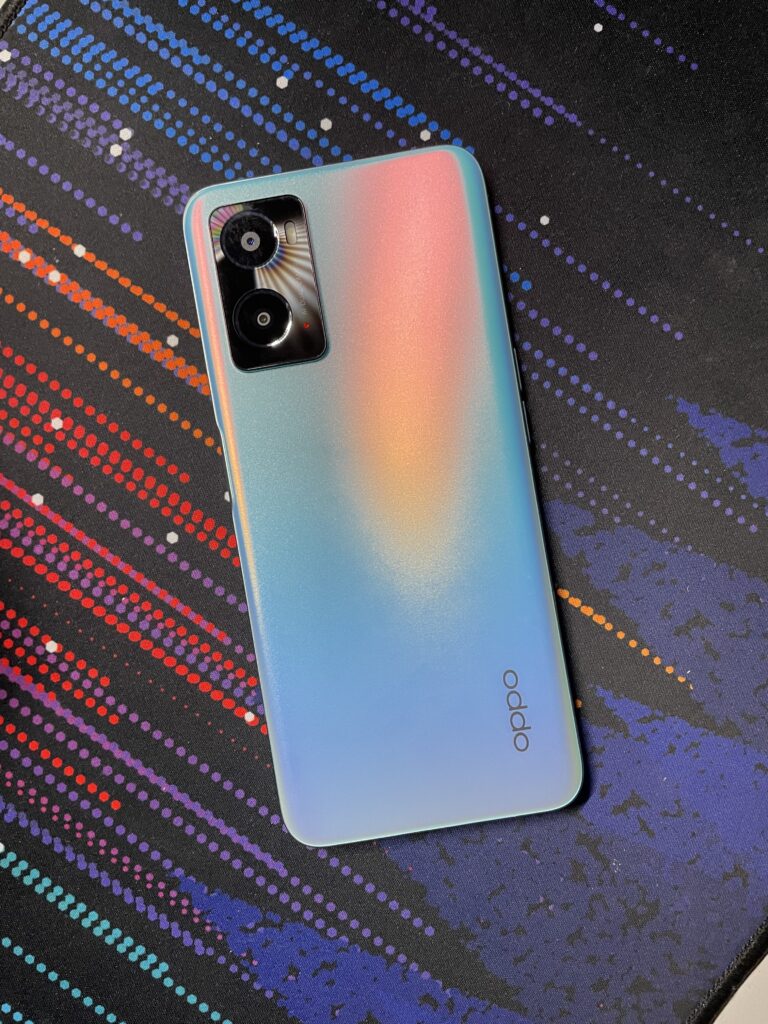 If there's one thing I learned while using the OPPO A76, it's knowing your priorities. I know that sounds so deep for a phone review, but hear me out. In a world where the chip shortage still exists, the compromises become more obvious. For this phone, OPPO prioritized battery life, charging and the design. It's still a decent performer, but don't expect high-end graphics from heavy games. Cameras are definitely this phone's weak point and can be a hit and miss.
If you value battery life and design in a smartphone more, then the OPPO A76 is a good option. For P11,999, I'm just not sure if the compromises in its performance and cameras are worth it for most. If I were to fit this phone in my lifestyle, it would most definitely be a good backup phone when my 5G phone runs out of battery.
Pros
The OPPO Glow design really stands out, especially in the Glowing Blue color
Display quality is excellent
6GB RAM and ColorOS really help on the performance side

5000 mAh battery + 33W SuperVOOC = good battery life combo

The main camera is good enough for casual use
Portrait mode is good for a phone in its price range
Cons
The phone can be slippery
720p resolution display in a P10,000+ phone
Still runs ColorOS 11.1 (Android 11) in 2022
Snapdragon 680 feels too limited in terms of game support and camera capabilities
Disappointing low-light and zoom shots