Last year, I got the chance to review the OnePlus 10T. Let's just say it was a good phone in a sea of good phones. That phone basically had nothing to help it stand out. Even some of its strengths didn't help it against phones at its price point. This year, OnePlus released the next generation of its main Nord line of phones. (This is not to be confused with the Nord CE or Nord CE Lite, which OnePlus released within the last two years.) After two years of not having a proper Nord, we got the OnePlus Nord 3. It has a lot going for it, including a better processor, more RAM, and a good flagship camera. Along with its better P29,990 price tag, is it a good buy? Find out in my OnePlus Nord 3 review.
Disclaimer: OnePlus Philippines sent me the OnePlus Nord 3 in Misty Green with 16GB of RAM and 256GB of storage. It arrived on July 5, 2023, and I've been using it as my primary Android phone for around a month.
Design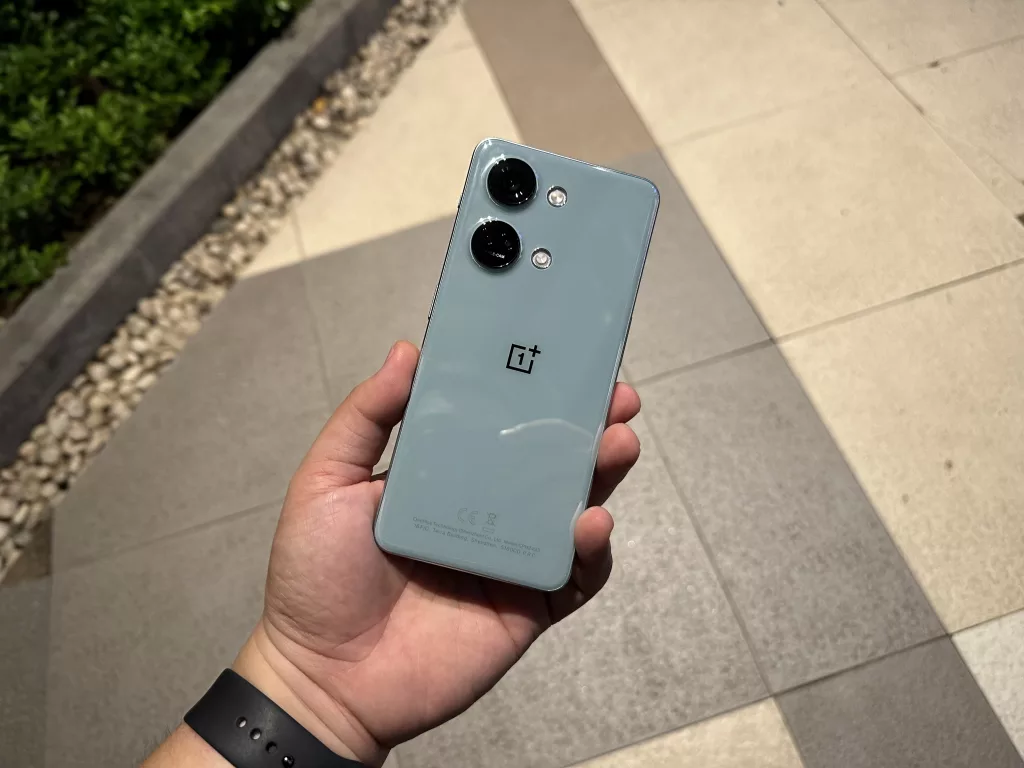 OnePlus went for a safe yet sleek design for the Nord 3. While some countries got access to the Tempest Gray color, the Philippines only has the Misty Green color available.
I love how the phone feels good in the hand thanks to the slight curve at the back. While the overall look of the back is clean, I just wish they went for a matte back even on the green color. Having to deal with fingerprints from time to time is a hassle. Meanwhile, the flat sides help out with the grip for me especially now that the Nord 3 has a metal frame. It really adds to the more premium feel.
Not having a headphone jack in this phone isn't a big deal for me, but I'm glad to get the alert slider back! It's really useful to switch between Silent, Vibrate, and Ring modes. I usually just set it to Vibrate mode, but having a quick way to change that is nice. (It's gonna be weird when that fruit phone ditches the mute switch for an "action button".)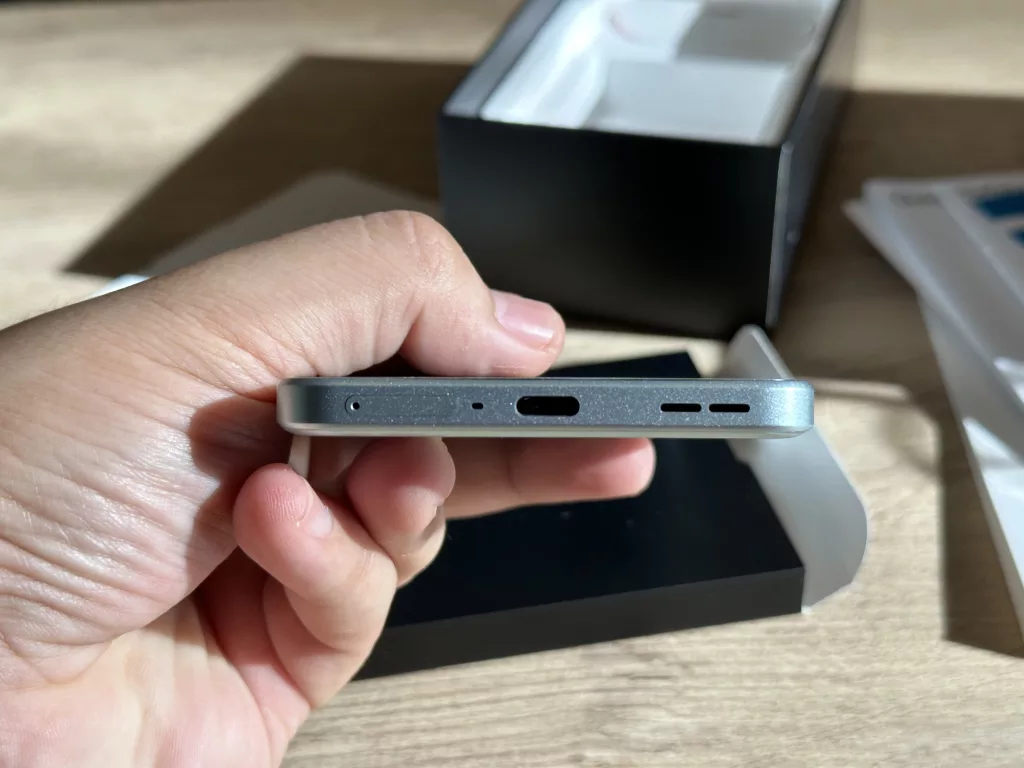 Another cool addition in the Nord 3 is an IR blaster. If you have appliances that still use remotes to turn them on or off, then you can replace that with your phone. I personally don't use this feature a lot, but it's useful especially when you don't wanna search for the remote at a hotel.
All in all, the Nord 3 has a more understated look but really improves on the build quality and hand feel.
Display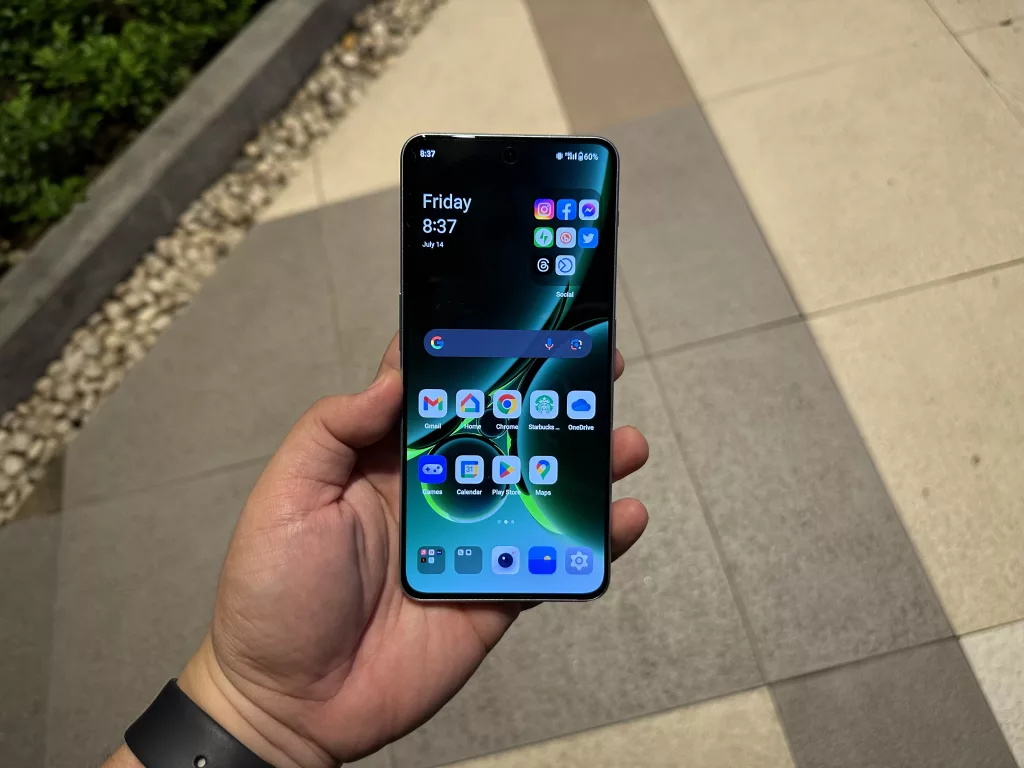 To be fair to the 10T last year, it had a really good display and I basically had no qualms about it. (I did mention the placement of the front camera, but that turned into a non-issue over time.)
The OnePlus Nord 3 has a 6.74-inch Super Fluid AMOLED display with a 120Hz refresh rate and a resolution of 2772 x 1240. It can dynamically adjust its refresh rate from 45 to 120 Hz depending on what you're doing. Like the 10T, I basically have no issues with this display. It's bright enough outdoors (though not under direct sunlight), and the colors are really vibrant without going overboard. If you're into gaming, then having up to 1000Hz of touch sampling rate is a nice touch for better responsiveness.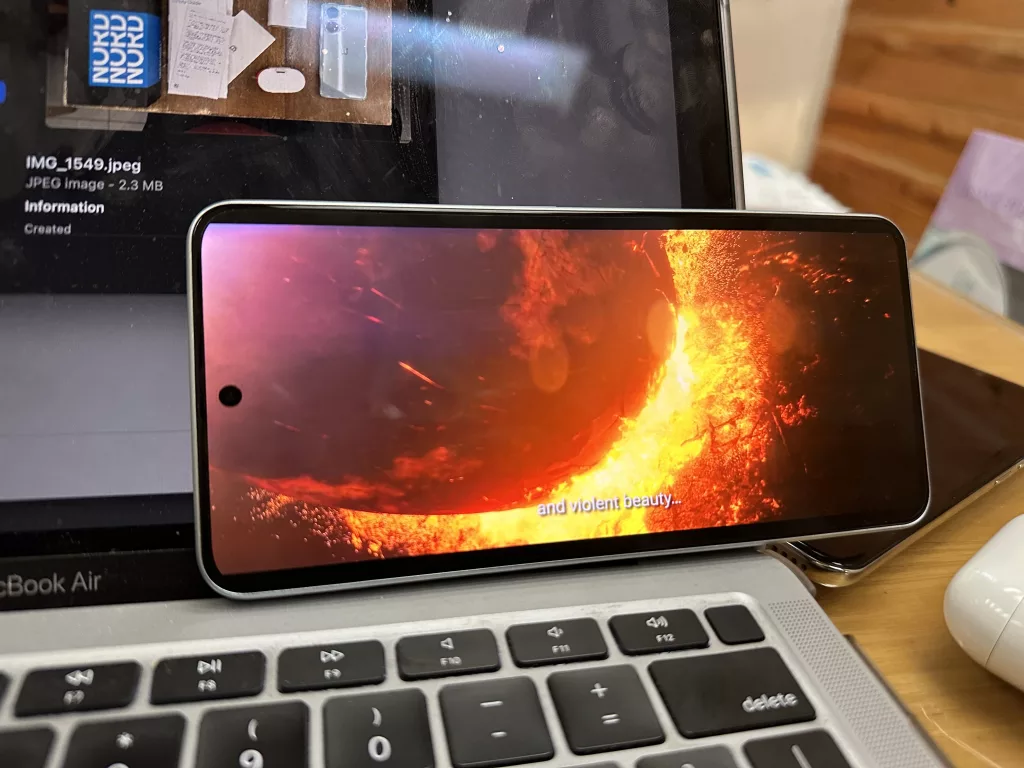 Of all the aspects of the OnePlus Nord 3 review, this one might end up being the least controversial part. Smartphone displays have gotten so good in the midrange that the only complaint I might have left is if the phone didn't have an AMOLED display. Compared to the Nord 2T 5G's 1080p display with 90Hz refresh rate, this one's
Performance and Software
One thing that did get an improvement over the last Nord is the performance. The OnePlus Nord 3 gets the MediaTek Dimensity 9000 processor with 16GB of LPDDR5X RAM and 256GB of UFS 3.1 storage. This totally surprised me when OnePlus announced this phone since I didn't expect the company to make this big improvement in the Nord series.
While the Dimensity 9000 is really powerful and I get a flagship experience out of it, the Nord 3 tends to heat up when playing games. Even if it's a simpler game like Pokémon UNITE, I can feel some heat after 30-45 minutes of ranked matches. It gets hotter at a slightly faster rate when I play games like Honkai: Star Rail. For a phone that technically isn't a flagship, I'm actually okay with this.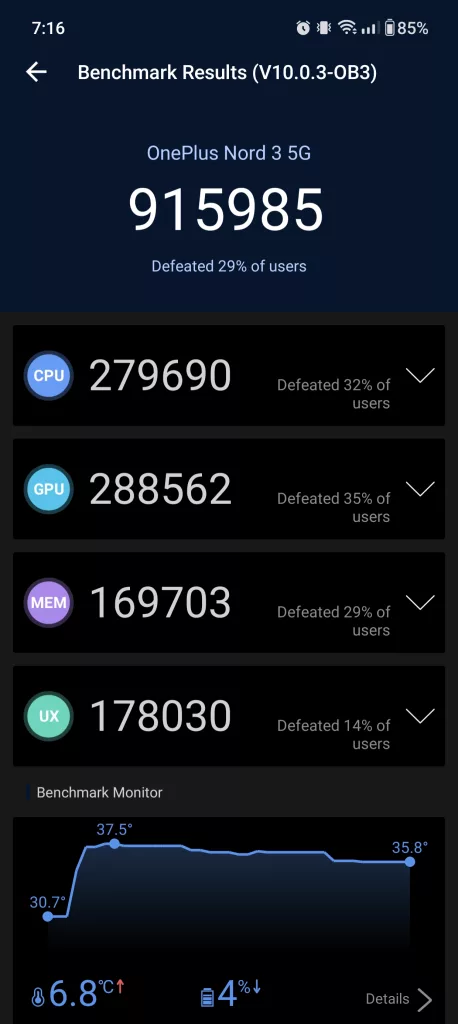 Despite the heating issues, the rest of my experience with the OnePlus Nord 3 is actually good. The only gripes I have are related to third-party apps on Android (and yes, it isn't just on this phone). Here are the default settings of the two games I constantly play: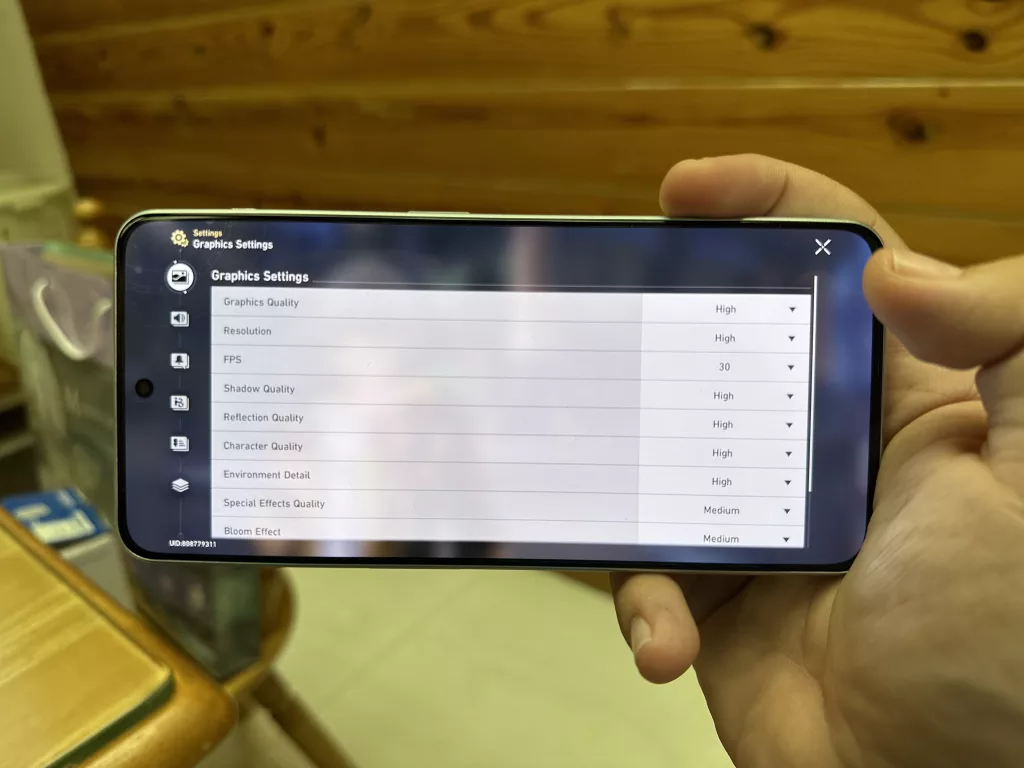 The Nord 3 has stereo speakers and they sound good for the most part. If it wasn't for a gaming phone I tried before this, these speakers would be the best ones I've tried so far. The bottom speaker is the louder one, but the overall quality is good for me.
How's OxygenOS?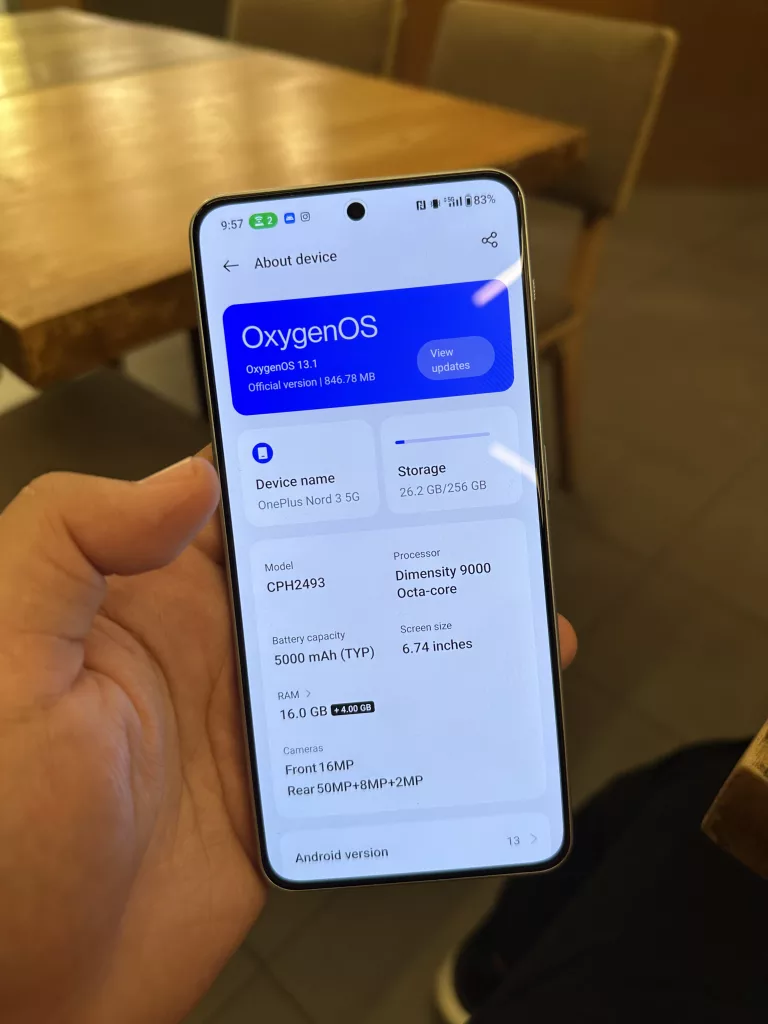 People say that OxygenOS isn't the same ever since OnePlus became part of OPPO again. While I do agree that OxygenOS 13.1 now feels like ColorOS (and realme UI for that matter), it's actually the cleanest of the three. With no bloatware to speak of (besides Netflix for some reason), this feels like the cleanest sotware experience I've used in an Android phone.
Battery Life
Another thing that impressed me with the 10T last year was its battery life. I could basically last a full day or more with that phone. It's nuts that even with the better performance that the OnePlus Nord 3 still manages to give me a full day! It's pretty good on paper so far with a big 5000 mAh battery with support for 80W SUPERVOOC charging.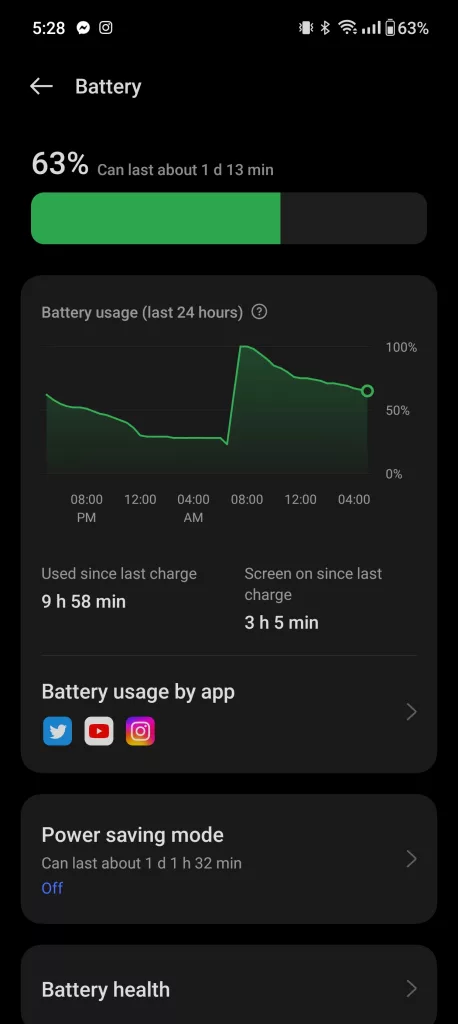 The screenshot above shows a part of my day, but getting around 3 hours of screen time with 63% battery remaining is nice. Most of the time, I use the Nord 3 to play at least 30 minutes of Pokémon UNITE, watch YouTube videos, and a lot of social media use. This phone can easily last a full day for me.
Charging the Nord 3 with the 80W SUPERVOOC power adapter generally takes me around 30 minutes when charging from 20%. It actually saved me one time when the phone was at 19% and I had to charge it while getting ready. I'm glad that I can count on its fast charging to get me through really busy days.
Cameras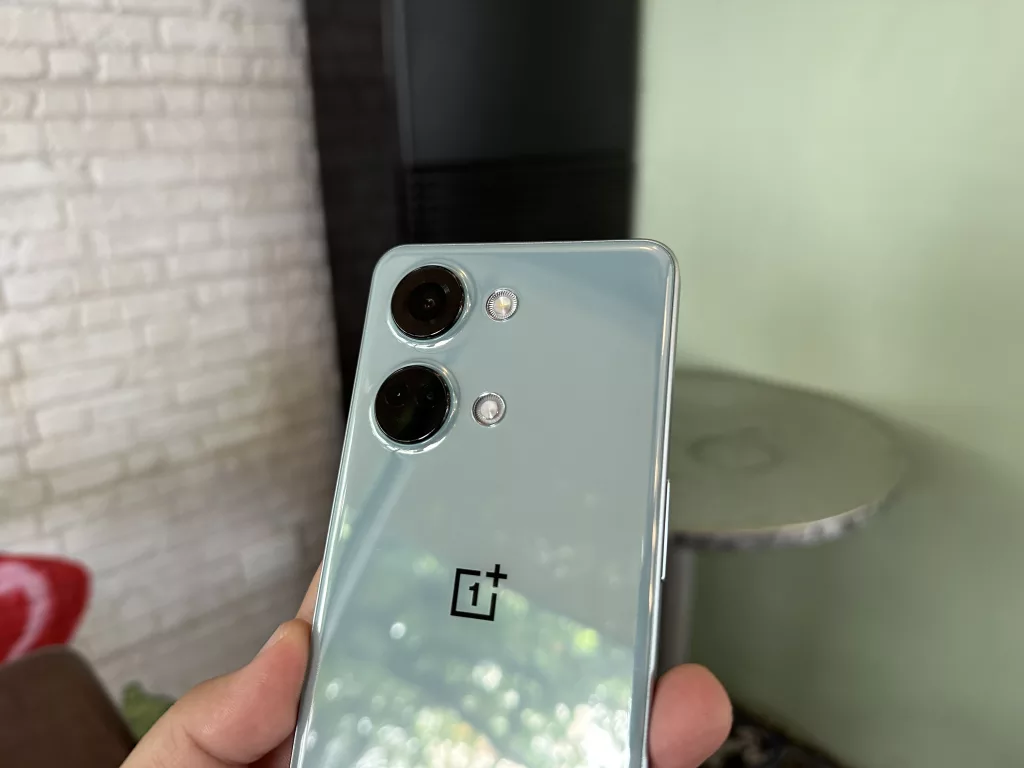 Another surprise that I didn't expect OnePlus to do is in the camera department! While the previous Nord phones carry decent cameras, they weren't exactly the same as what's happening here with the Nord 3.
The OnePlus Nord 3 has a 50MP Sony IMX890 main camera which is the same as the one found on the flagship OnePlus 11. There's also an 8MP Ultra Wide Camera and a 2MP macro camera. We also get a 16MP front camera here for those times you wanna do selfies. Are the photos and videos coming out of this phone actually good? Let's find out in this portion of the OnePlus Nord 3 review.
Click on the photos for full resolution versions!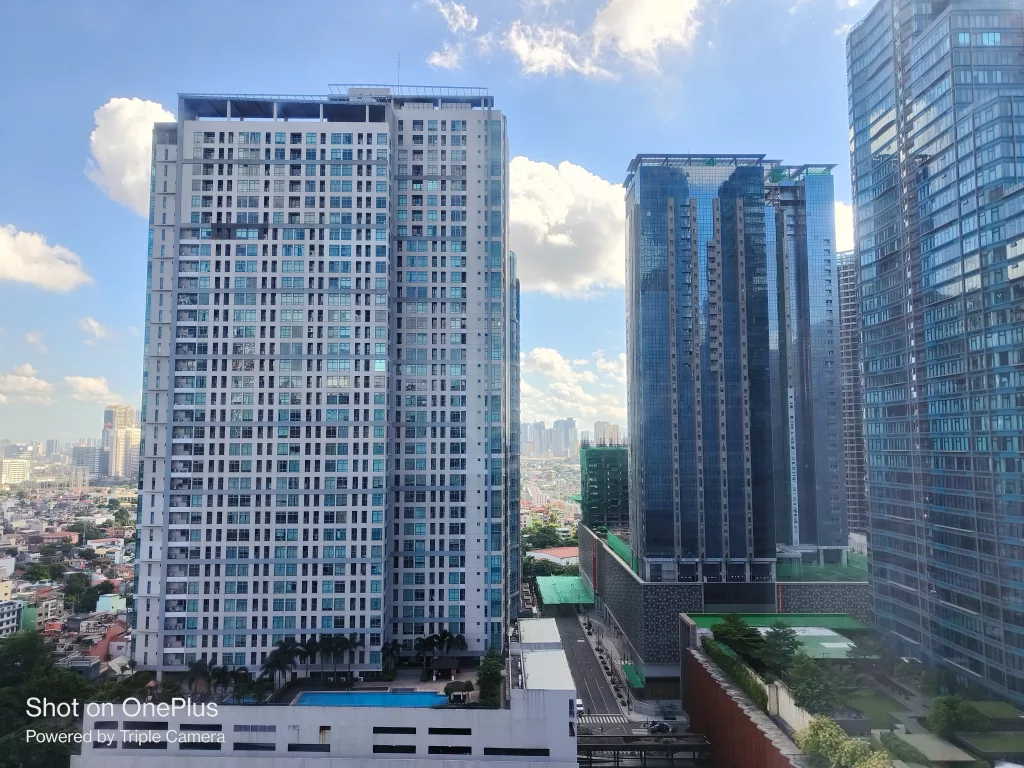 For the most part, I actually like the photos coming out of that 50MP main camera. That Sony IMX890 camera sensor is really doing good work, but I kinda doubt the software processing at times. In the photo above, the warm colors make for a good photo. Meanwhile the one you see in the left photo below overexposed the greenery. The funny thing is that the ultra wide camera showed more natural colors in the right photo below. This inconsistency is what holds the Nord 3 back from being a really great smartphone camera-wise.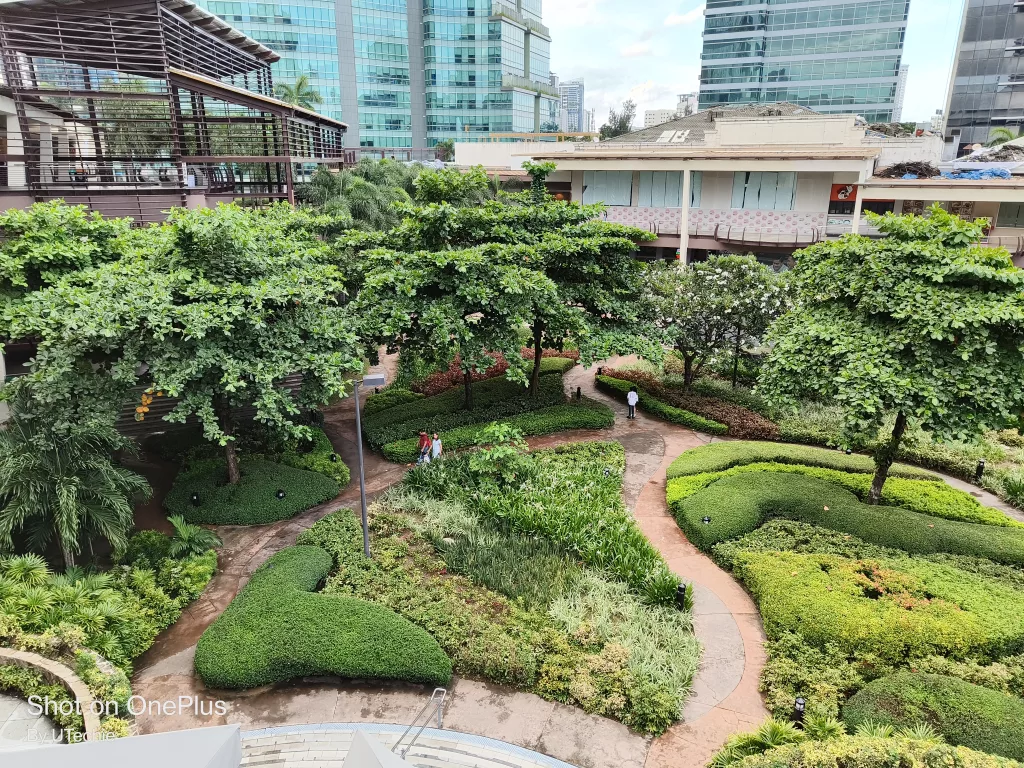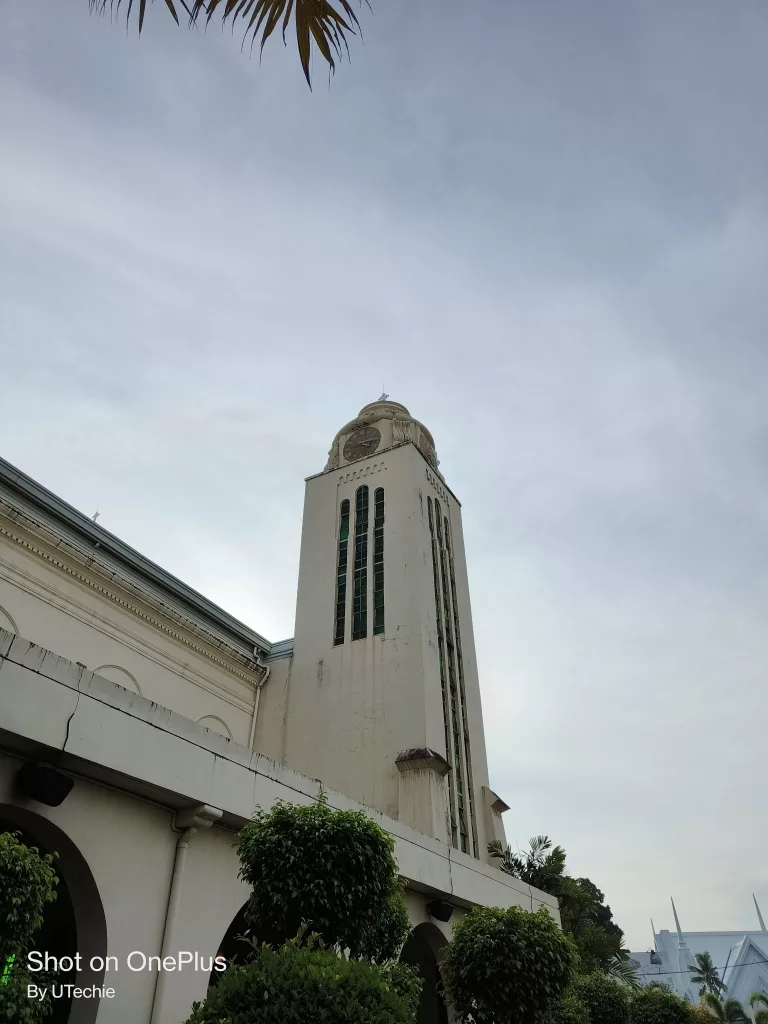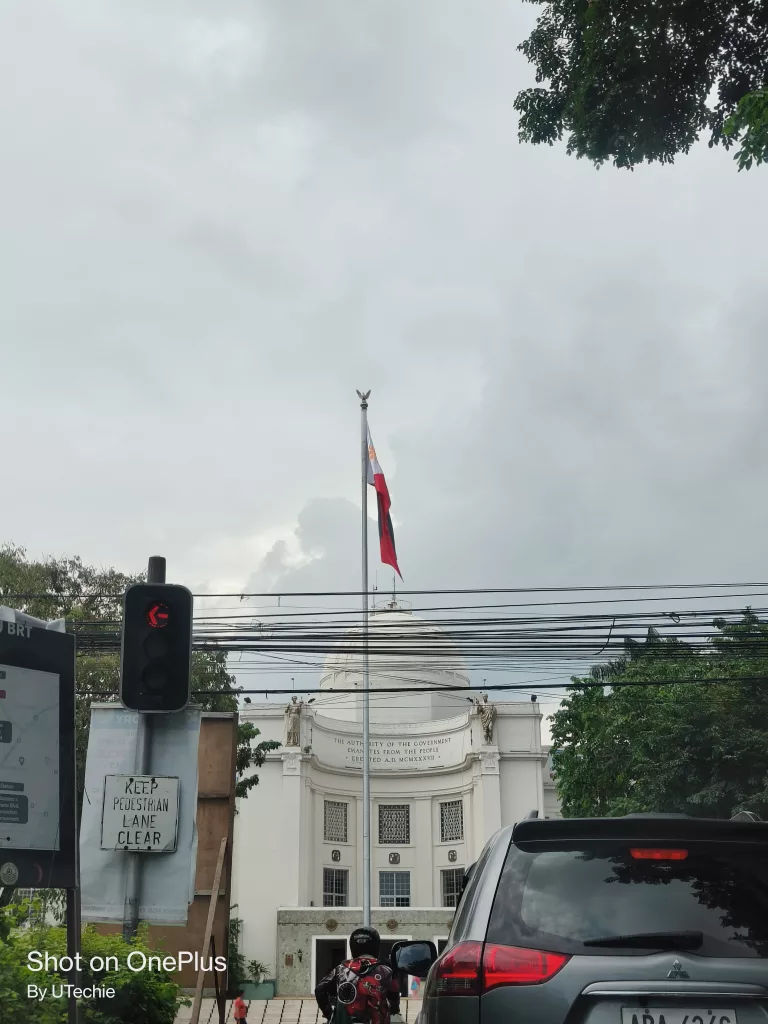 Another funny thing about the inconsistency in the colors is that the end results can be great given the right lighting! Just look at these photos below where there isn't much difference in the colors between the Main and Ultra Wide cameras.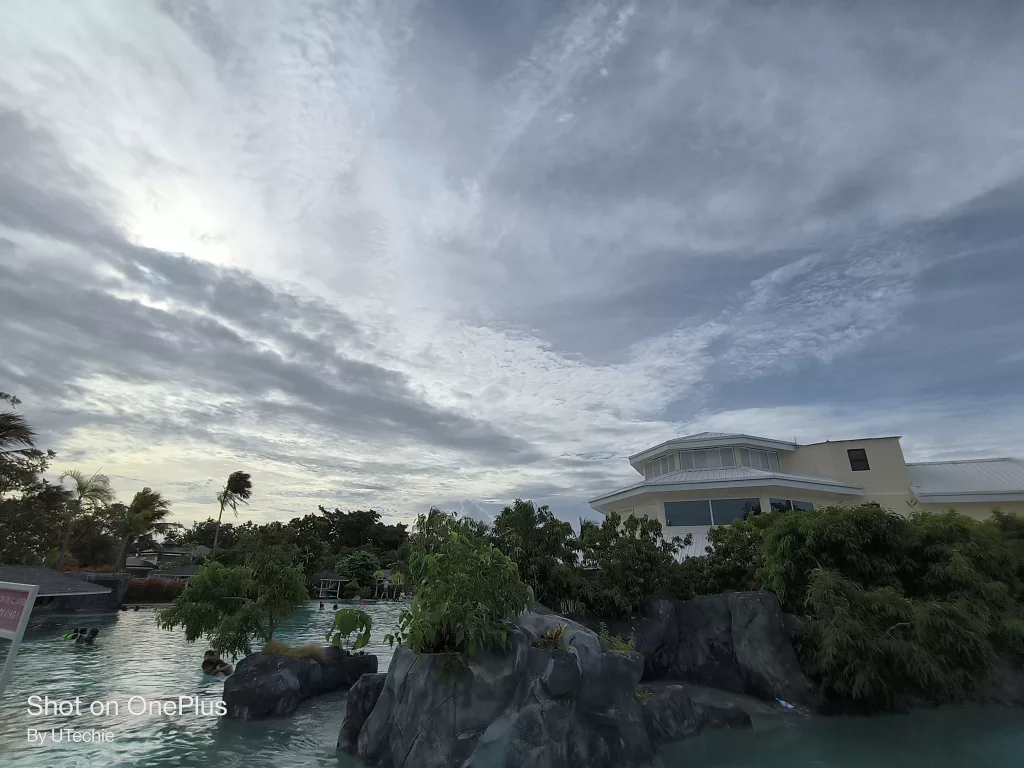 The consistency play in the colors of the photos from the main camera are much better in low-light scenarios. There's really not much to complain here since the Sony IMX890 is doing its job really well. Unlike in bright scenarios, the software processing doesn't get in the way.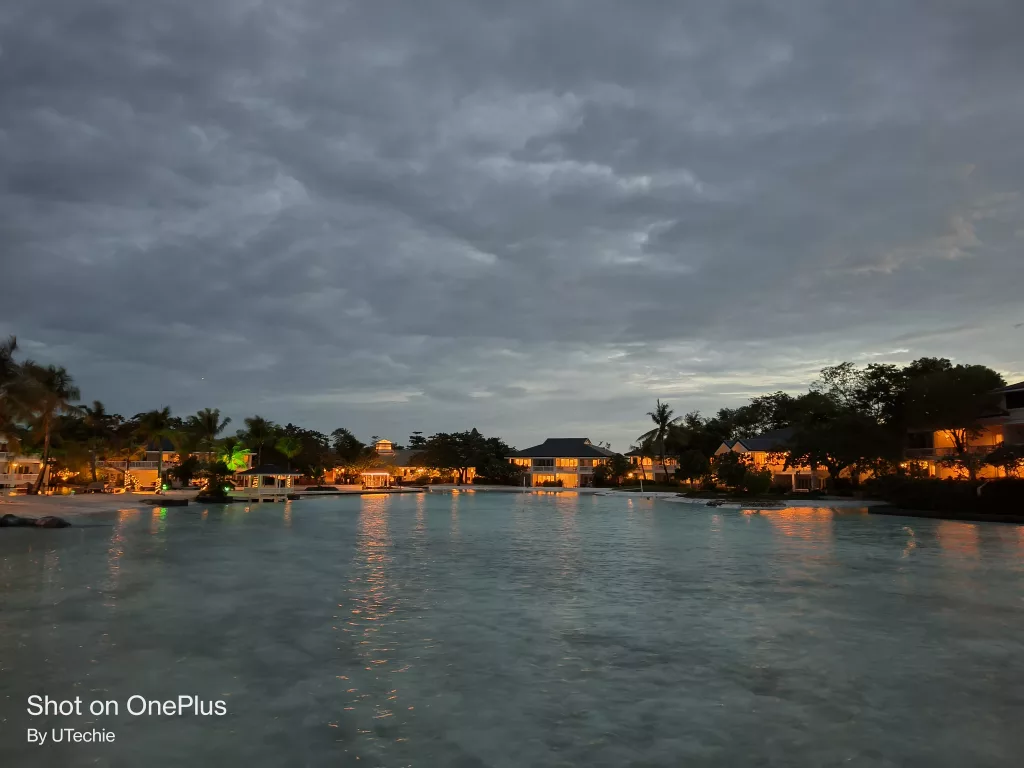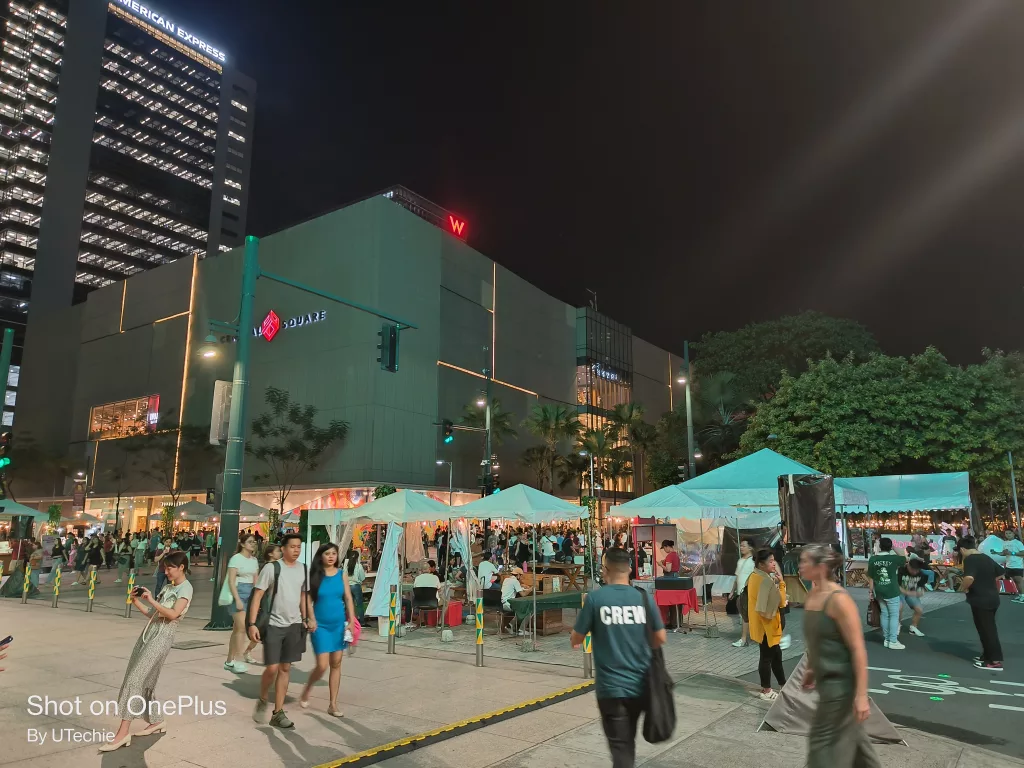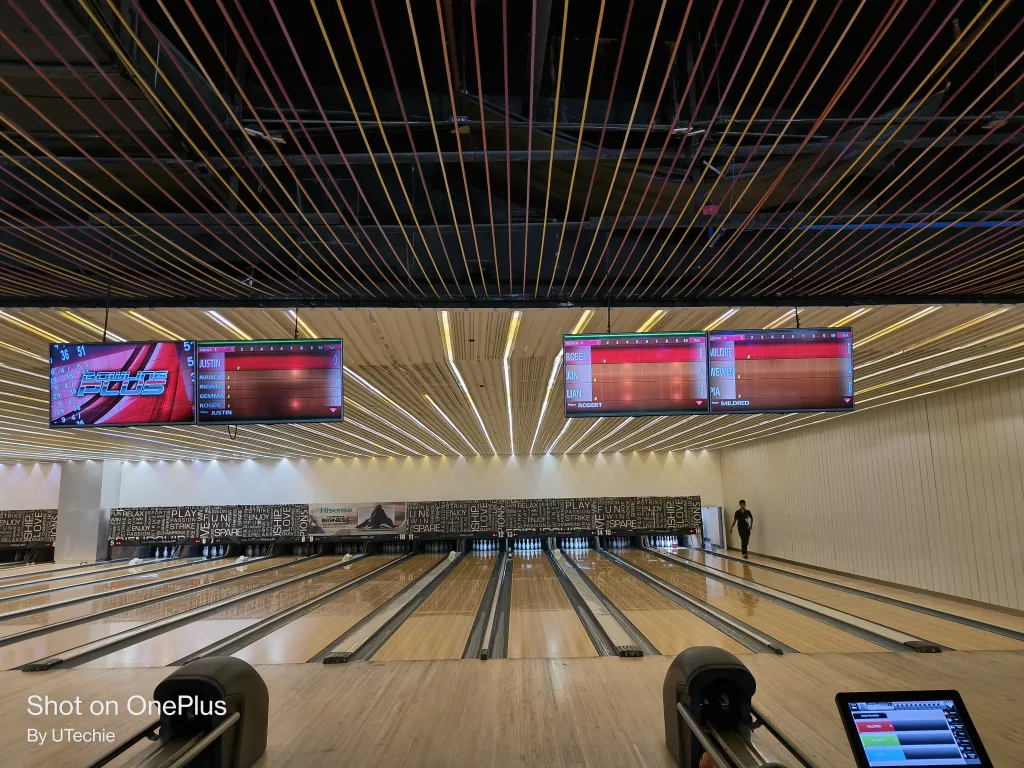 The shot below was a really interesting one as there was harsh lighting on my left at the time. The OnePlus Nord 3 did a good job in making that harsh lighting a non-factor.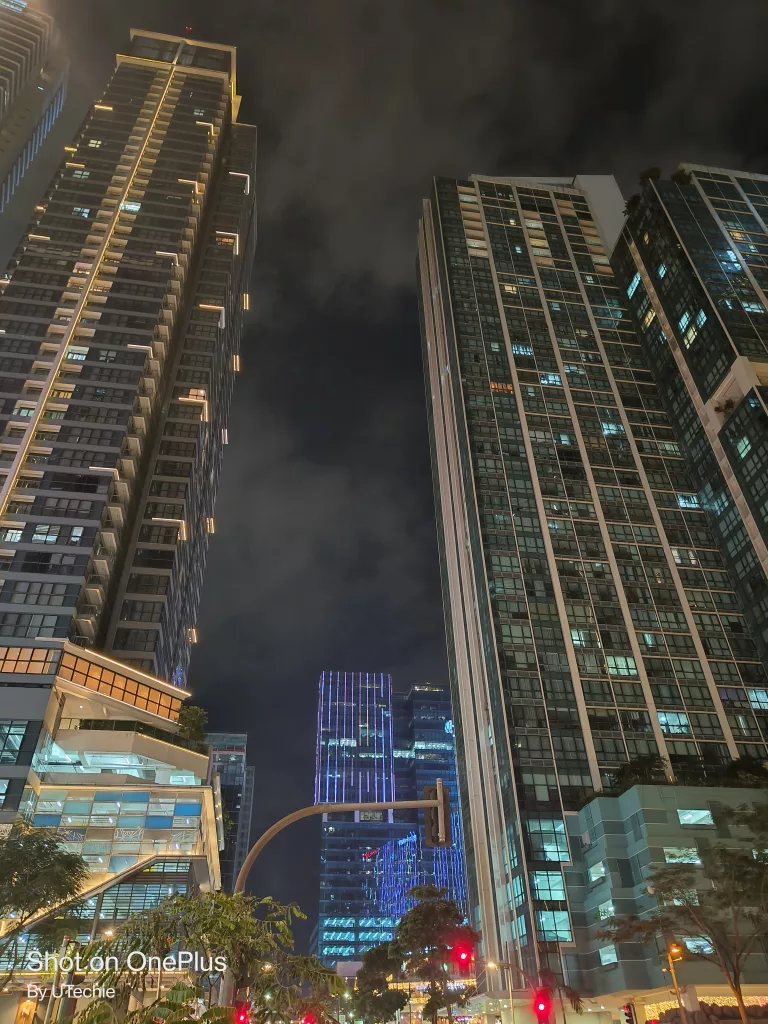 Front Camera
The 16MP front camera might just be my favorite camera to use behind the 50MP main camera. While it suffers in low-light (as evidenced by the first photo), normal and bright conditions show better results.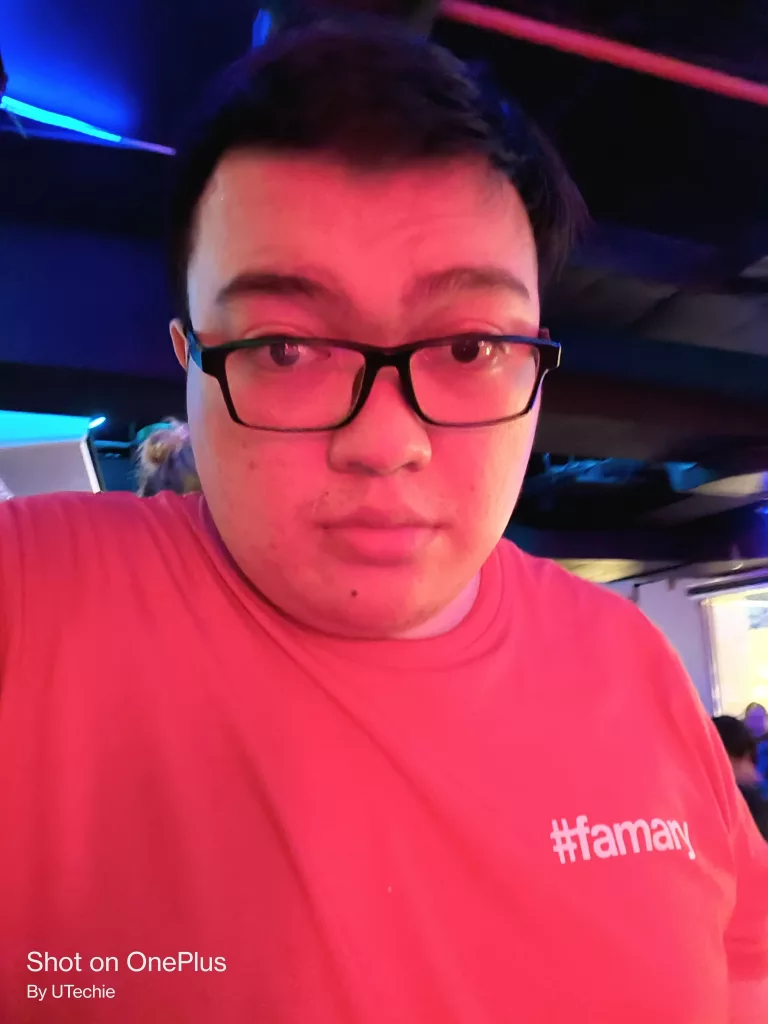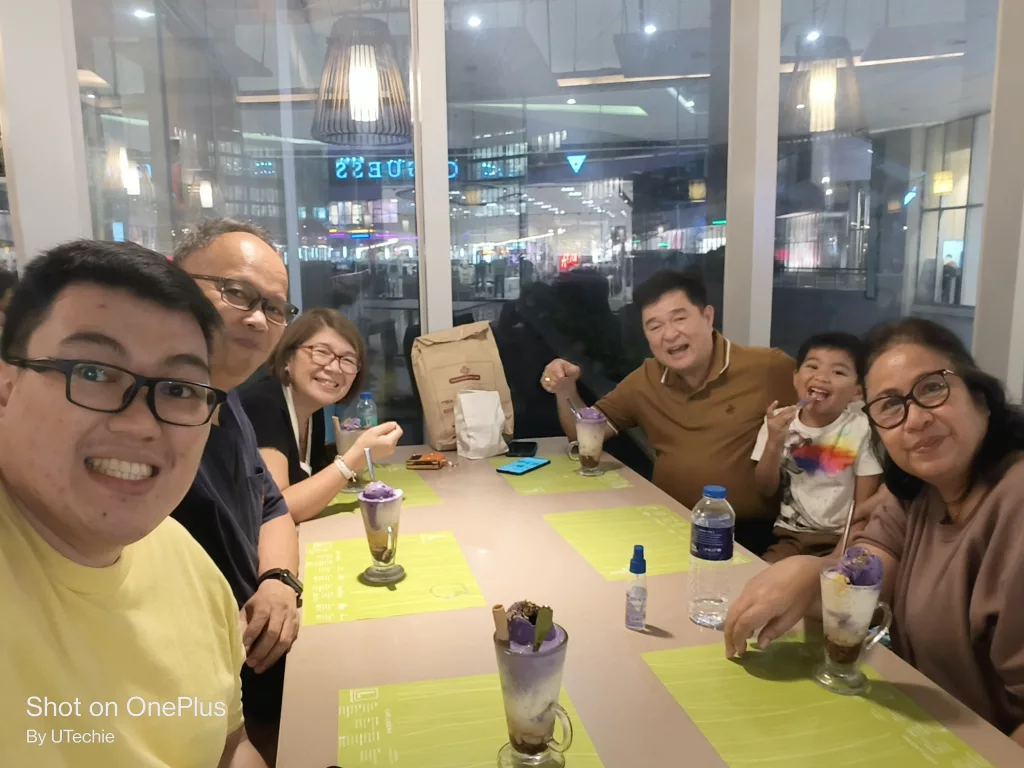 All in all, the three usable cameras on the OnePlus Nord 3 live up to the hype. I may not consider this phone to have a best-in-class smartphone camera system, but it's 80 to 85% the way there.
Should You Buy the OnePlus Nord 3?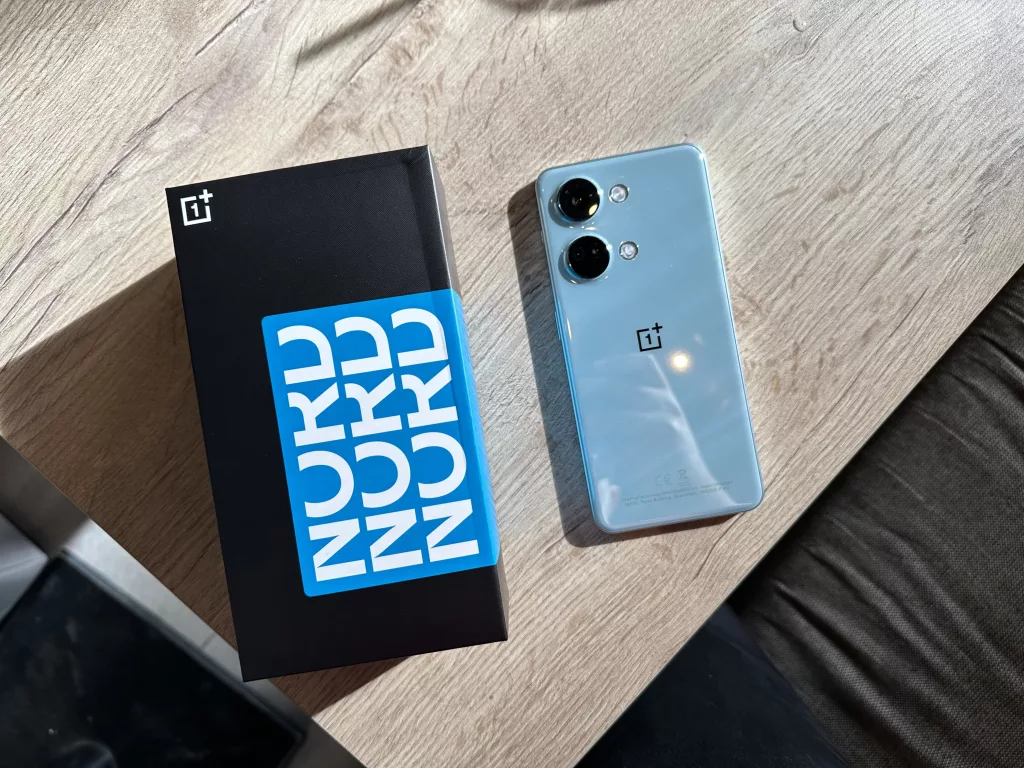 There's no ifs or but about it: the OnePlus Nord 3 is the continuation of the brand's redemption in 2023.
After making a big statement earlier this year with the OnePlus 11, I wasn't sure whether a similar one would happen to the Nord line. With a 120Hz Super Fluid AMOLED Display, a MediaTek Dimensity 9000 processor, a 50MP Sony IMX890 main camera, 16GB of LPDDR5X RAM, and 256GB of UFS 3.1 storage, the Nord 3 is simply a performance powerhouse for its P29,990 price tag. The cons I listed were either things that I wouldn't expect from a phone at its price or stuff that's been a problem in its segment.
There's really a lot to love here, and anyone who buys one will surely find pretty much everything they could ask for.
Pros
Metal frame really helps with the grip
The alert slider returns and it feels so good!
A really REALLY good AMOLED display with 120Hz refresh rate
MediaTek Dimensity 9000 brings a flagship experience
Those apps aren't closing too often with 16GB of RAM and 256GB of storage
Good stereo speakers
OxygenOS 13.1 is really clean and has no bloatware
A good battery experience with a 5000 mAh battery and 80W SUPERVOOC charging
50MP Sony IMX890 main camera is really good
Cons
The back is a fingerprint magnet
No headphone jack and microSD card support
Phone heats up quite a bit despite having some cooling
Bottom speaker is clearly louder
OxygenOS just looks so familiar if you've used other recent OnePlus/OPPO/realme phones
Battery life is similar to the OnePlus 10T even though that phone had a smaller battery
Color inconsistency between the cameras is really obvious
You can get the OnePlus Nord 3 for P29,990. It is available offline via the brand's partner stores. You can see the list of stores through this link. This phone is also available online through Shopee, Lazada, and TikTok Shop.