Before MWC 2023 officially started, Xiaomi launched its flagship smartphones globally: the Xiaomi 13 Series. These are the first Xiaomi flagship phones to carry camera systems co-engineered with popular camera maker Leica. The Xiaomi 13 and Xiaomi 13 Pro offer Leica professional optical lenses, as well as a host of advanced computational and software capabilities to complete that authentic Leica experience. Complementing these camera advancements is the Snapdragon 8 Gen 2 processor and Xiaomi's own Surge battery management system that help ensure top-tier performance on all fronts.
Xiaomi also launched the Xiaomi 13 Lite which may not have the Leica cameras, but deliver portrait imaging and extended photography options that cater to aspirational young adults.
Pro-Grade Smartphone Photography with Leica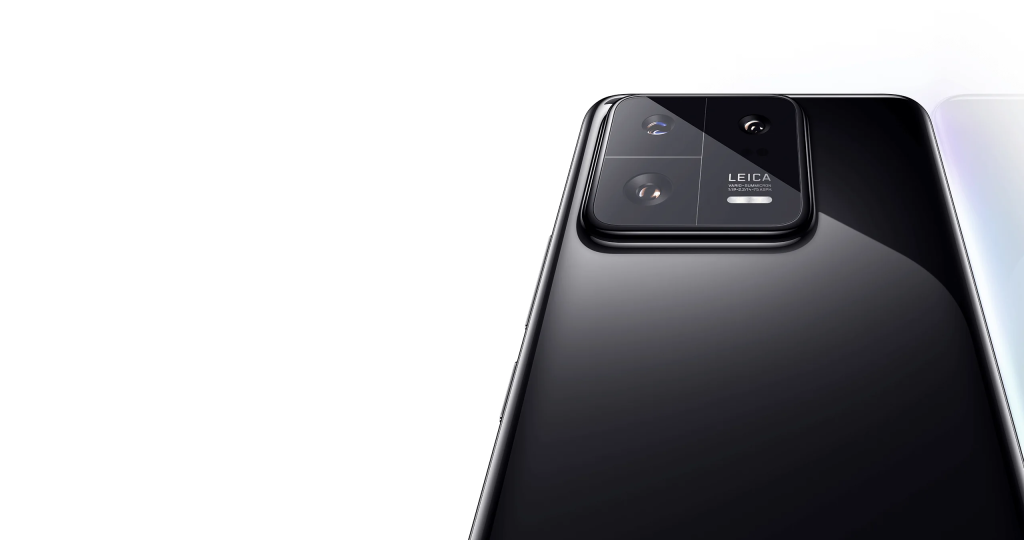 The main highlight of the Xiaomi 13 Series is the camera system on these phones. Both the Xiaomi 13 and Xiaomi 13 Pro have triple rear camera systems that feature Leica optical lenses.
The Xiaomi 13 Pro is one of those rare phones whose rear cameras all have the same megapixel count. (Before that, it's just a flagship phone from a fruit company that does this.) The rear cameras consist of a 50MP main camera using a 1-inch Sony IMX989 sensor (same as the Xiaomi 12S Ultra), a 50MP floating telephoto camera, and a 50MP ultrawide camera. That floating telephoto camera adopts a DSLR-level internal focusing technology to achieve a focal range from 10cm to infinity. This is perfect for framing stunning portraits and beautiful close-ups.
Meanwhile, the Xiaomi 13 gets an optical zoom range of 0.6x to 3.2x and also has a triple rear camera system. The composition of said camera system is different though. It has a 50MP Sony IMX800 main camera, a 10MP telephoto camera, and a 12MP ultrawide camera.
We not only get Leica optical lenses on these phones, but even two distinct photographic styles. Those are Leica Authentic (a more natural look) and Leica Vibrant (a look that boosts colors). You can also use fun features like Leica Filters, Leica watermark, and the Leica classic shutter sound. These phones also feature improved image processing in the form of the Xiaomi Imaging Engine.
Premium Performance and Power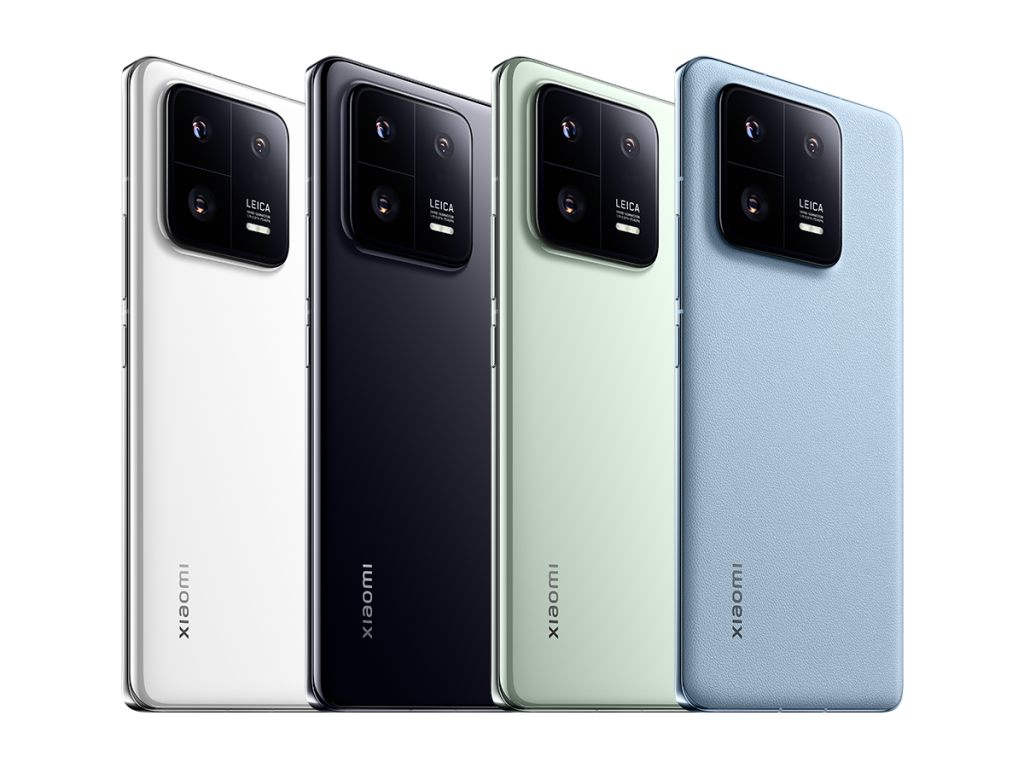 Powering the Xiaomi 13 and Xiaomi 13 Pro is the Snapdragon 8 Gen 2 processor. This chip brings the best that Qualcomm has to offer in terms of performance and power efficiency. These phones also support the newest Wi-Fi 7. Both phones feature the Xiaomi Surge battery management system that utilizes its own Surge charging chip for a longer service life and upgraded experience. This allows the Xiaomi 13 to have a bigger 4500 mAh battery while having 67W wired turbo charging and 50W wireless turbo charging. Meanwhile, the Xiaomi 13 Pro features a 4820 mAh battery with 120W wired turbo charging. This lets you charge the 13 Pro from 0 to 100% in just 19 minutes!
Premium Design and Display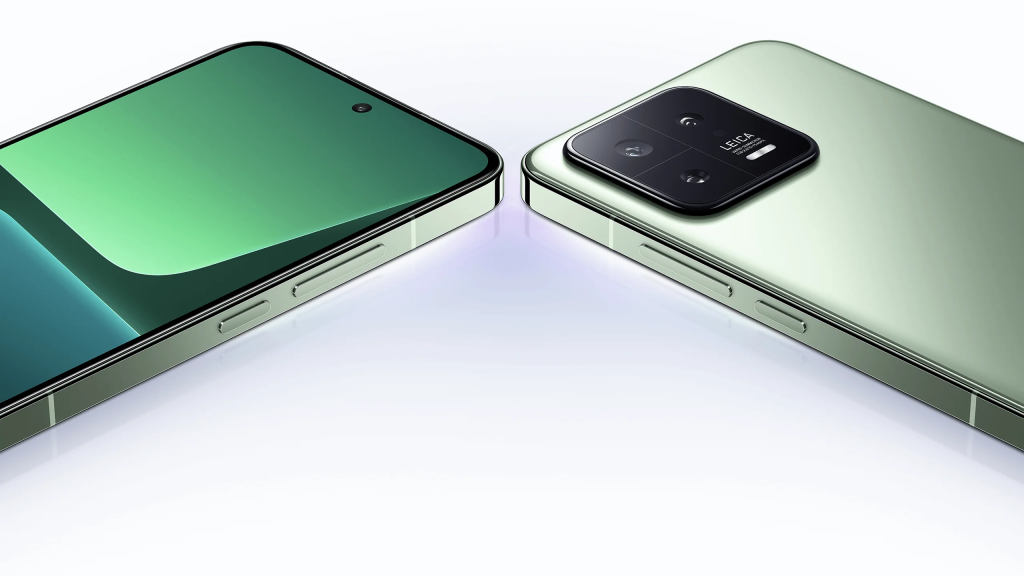 The Xiaomi 13 features a stylish flat screen design with flat-edges and a 2.5D curved back design. It comes in three colors: Black, White and Flora Green. It may have a smaller 6.3-inch FHD+ 120Hz AMOLED display but by no means it is less powerful. This display has top-notch color accuracy and takes advantage of E6 AMOLED display technology for lower power consumption.
Meanwhile, the Xiaomi 13 Pro features a 3D-curved ceramic body which shows a more uniform look. It comes in two colors: Ceramic White and Ceramic Black. This phone has a 6.73-inch WQHD+ 120Hz AMOLED display that sports the same E6 AMOLED display technology. That lets this phone reach 1200 nits full-screen brightness and up to 1900 nits peak brightness. With TrueColor, it can display accurate colors and has support for various HDR standards (Dolby Vision®, HDR10+, HDR10, HLG). It also supports Dolby Atmos to complement its display for a better audio-visual experience.
Both phones have IP68 dust and water resistance for that extra peace of mind.
Premium Software and Hardware Support
The Xiaomi 13 and Xiaomi 13 Pro will get 3 generations of Android OS updates and 5 years of security patches. This may not be up to par with other recent flagship phones, but this is good for Xiaomi phones. Users of these phones will get a 6-month free trial of Google One with up to 2TB cloud storage and YouTube Premium.
Owners of these phones will also get 1 out-of-warranty repair without labor cost within the first 12 months after purchase. The standard warranty is now a Smartphone International Warranty Service that is available in over 40 markets worldwide.
Xiaomi 13 Lite: For Those Who Need Front Camera Versatility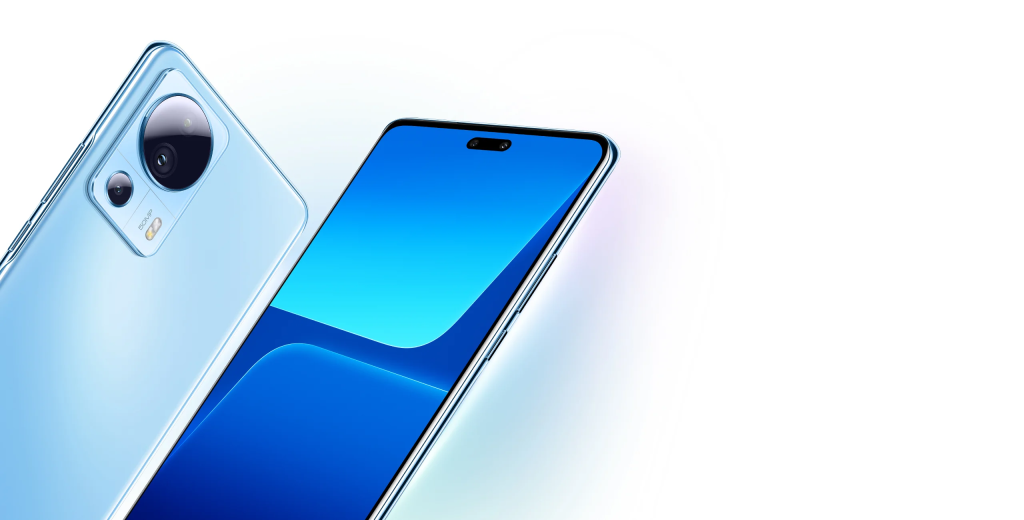 The Xiaomi 13 Lite is for those who really value taking a lot of selfies and videos with the front camera. It has a 32MP main selfie camera for most cases, and another 8MP selfie camera for better portrait photos. This phones has software features like Dynamic Framing, which smartly detects the number of people in the frame, auto-adjusts the field of view and zoom in or zoom out as appropriate. Other cool features centered around the selfie experience include Selfie Zoom, Pocket Mirror, and Xiaomi Selfie Glow.
Supporting all these features is the Snapdragon 7 Gen 1 processor, a 120Hz AMOLED display, and a 4500 mAh battery with 67W wired turbo charging. This phone is available in three colors: Blue, Pink, and Black.
Pricing and Local Availability
The Xiaomi 13 Lite starts at €499 with up to 12GB RAM and 256GB storage. Meanwhile, the small but mighty Xiaomi 13 starts at €999 with also up to 12GB RAM and 256GB storage. Finally, the Xiaomi 13 Pro also has up to 12GB of RAM but goes up to 512GB storage that starts at €1099.
It is unknown whether all three of these phones will come to the Philippines. Luckily we don't have to wait long to find out!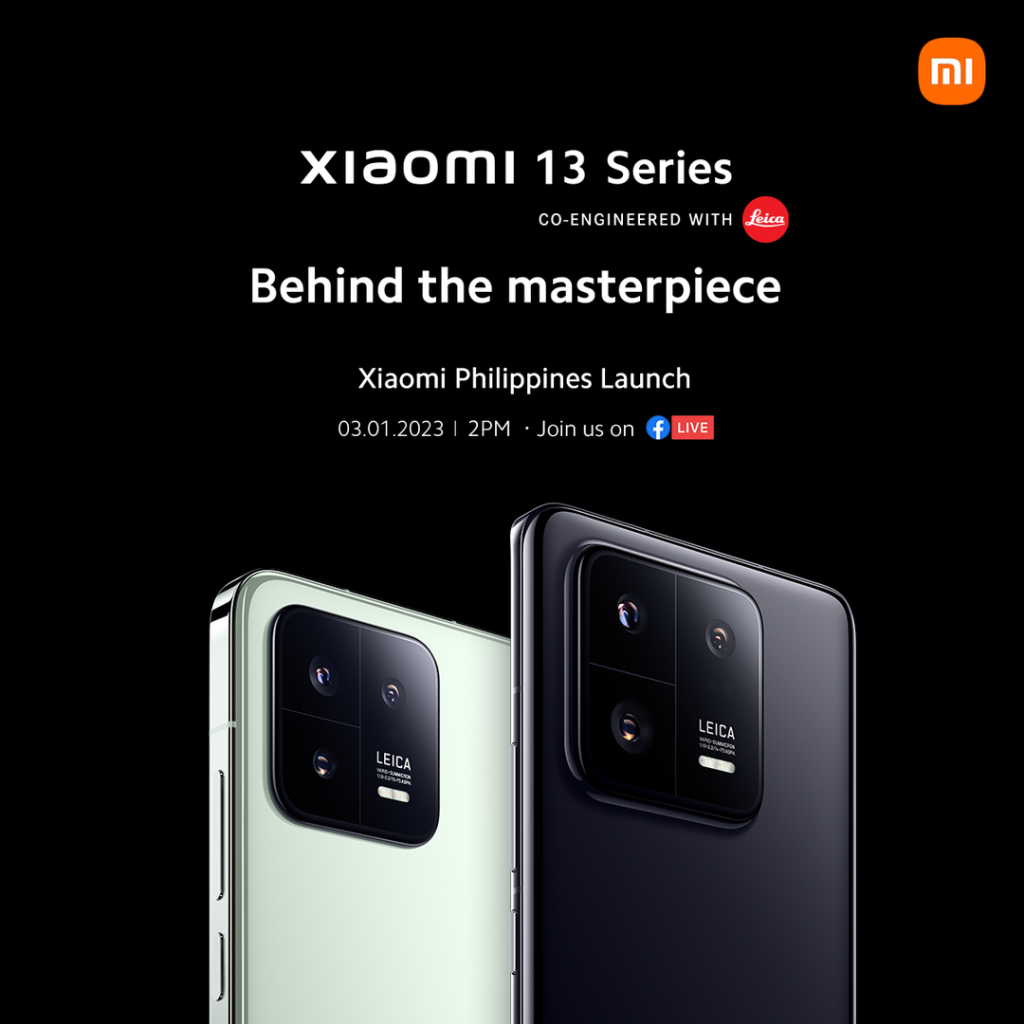 Xiaomi Philippines will hold the local launch of the Xiaomi 13 Series at 2PM on March 1, 2023 via a live stream on its Facebook page. It'll be interesting to see whether the prices of these new flagships will be competitive compared to the recent launches we got earlier this month.
Are you convinced with Xiaomi's latest smartphones? Sound off in the comments!