Fun fact: this is the FIRST vivo phone I'm reviewing. I'm actually into some of the phones the company currently has in its lineup. I hoped that even the entry-level phones (also known as vivo's Y series) got some love. One of those phones is the vivo Y16, which has a slim design and big storage. At P7,999 for the 64GB model and P8,999 for the 128GB model, what else does it have to offer? Let's find out in my vivo Y16 review.
Disclaimer: vivo Philippines sent this vivo Y16 review unit and it arrived on September 6, 2022. I've been using this phone on and off as my backup Android phone for more than 3 weeks now. The model I got was the 128GB model in Drizzling Gold.
Unboxing Experience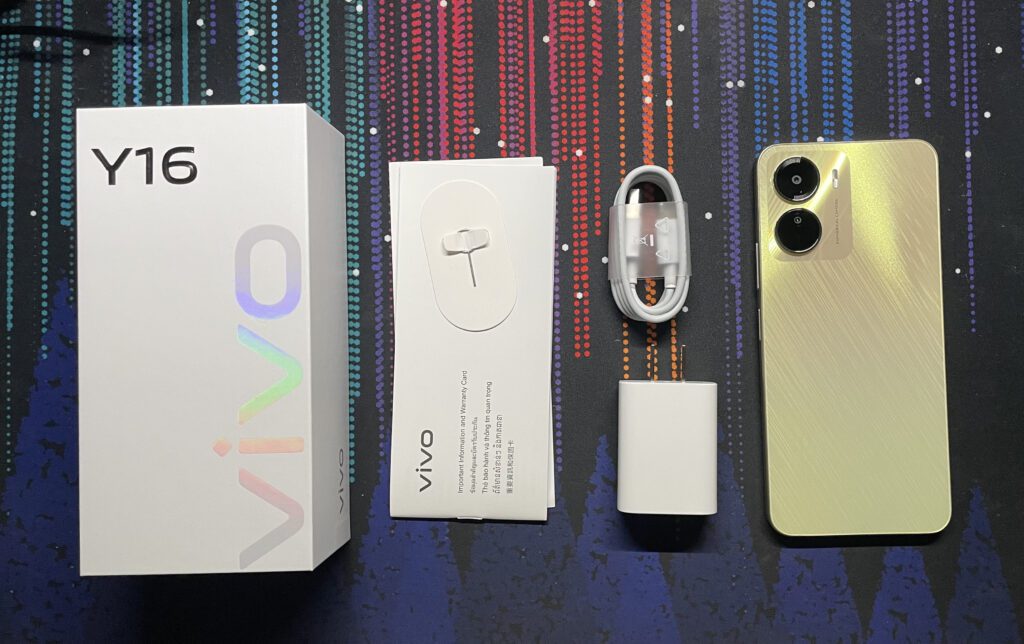 One thing I've seen in vivo phone unboxing content before is the presence of a headset or wired earphones. That's been the impression I got from a lot of vivo phone unboxings. Unfortunately, the included headset doesn't actually reach all of its phones. All you get here along with the phone are the manuals, SIM ejector tool, cable, and a 10W power adapter.
Props to vivo for the clean look of the box and the Soy Ink printing.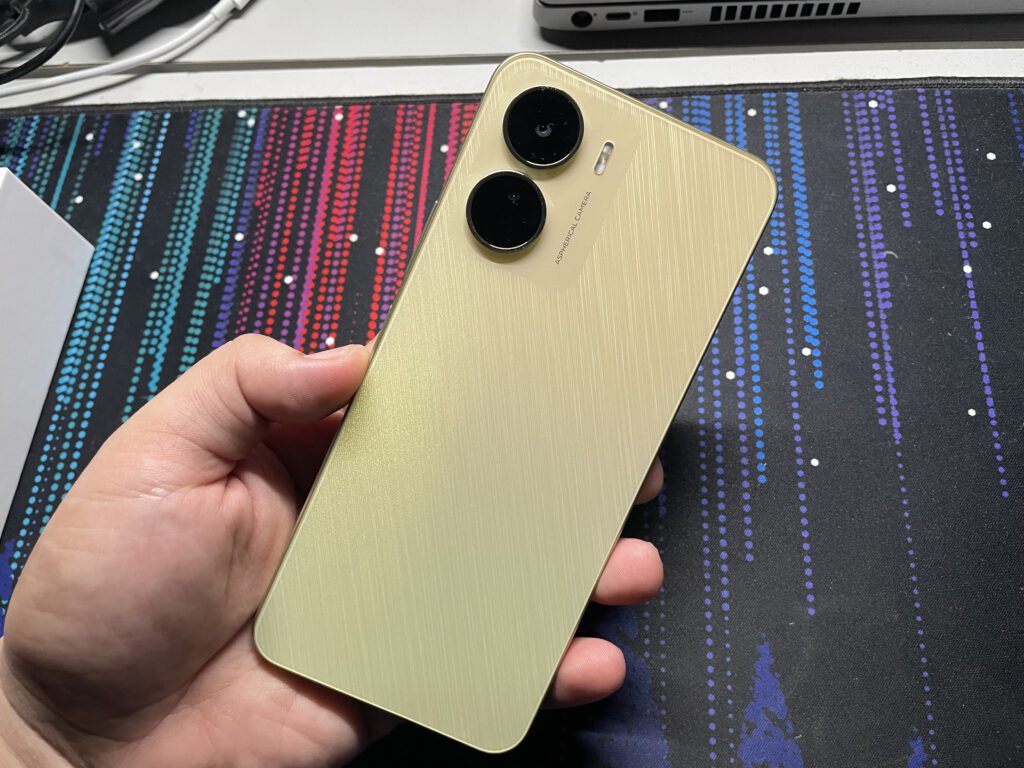 Design
If there's one thing I have to admit, it's that vivo does its best work in phone designs even at the entry-level. I wouldn't believe you if you told me this costs P8,499 for the 128GB model! At 8.19mm, it's a really slim phone that just screams premium. It also helps that this comes in a Drizzling Gold color and it has flat side. Both of those aspects add to that premium feel. If you want a more classy, fits-all-outfits kind of phone, there's the Stellar Black color.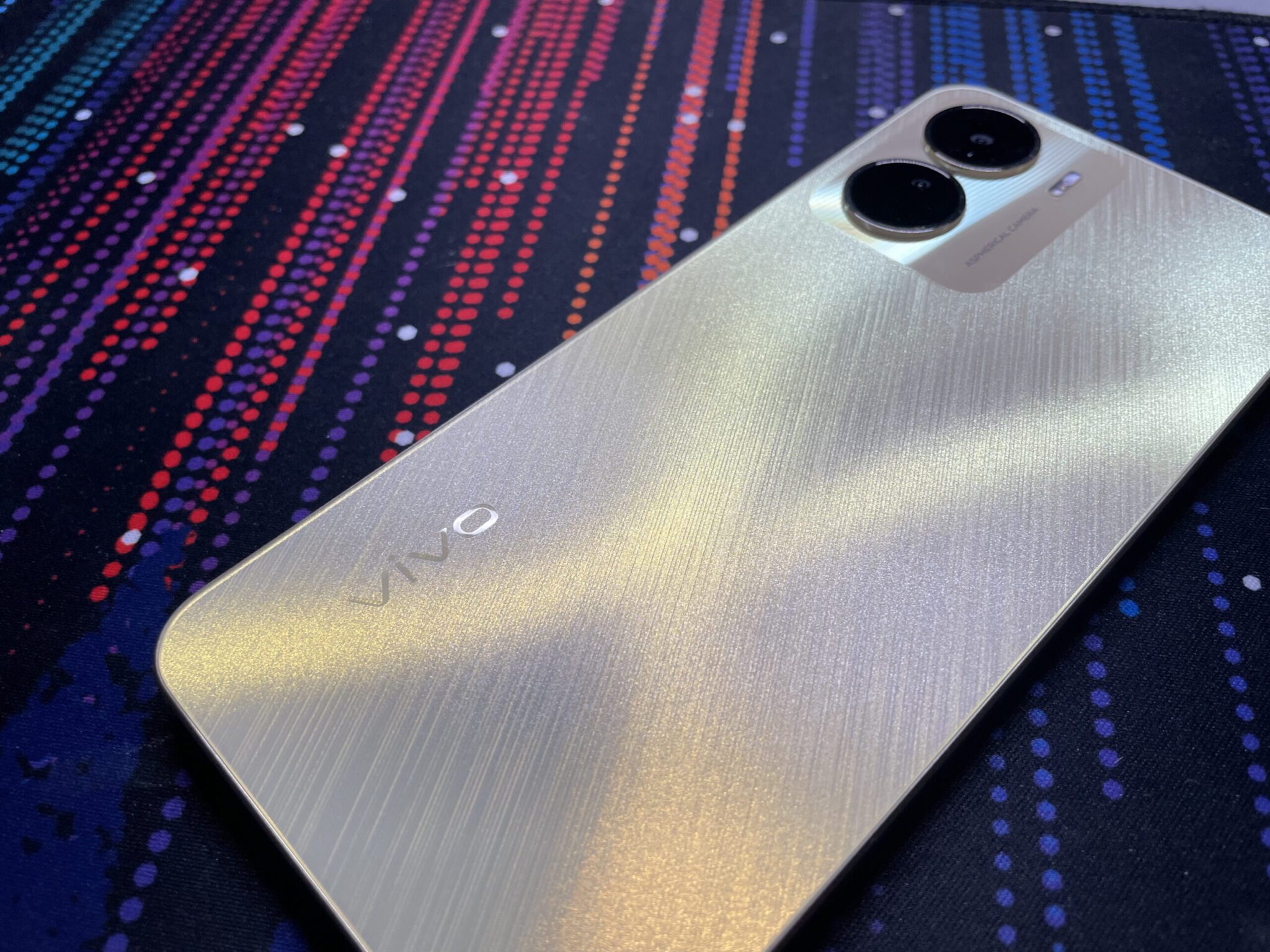 I'm personally not a fan of the volume rocker being above the power button. Especially since the power button isn't that pronounced, I tend to accidentally press the volume rocker. It would be nice if the power button had a really different feel. The "2.5D curvature" thing is just chamfered edges on the side. All in all, this design can basically fool me into thinking that this is a flagship 5 years ago.
Display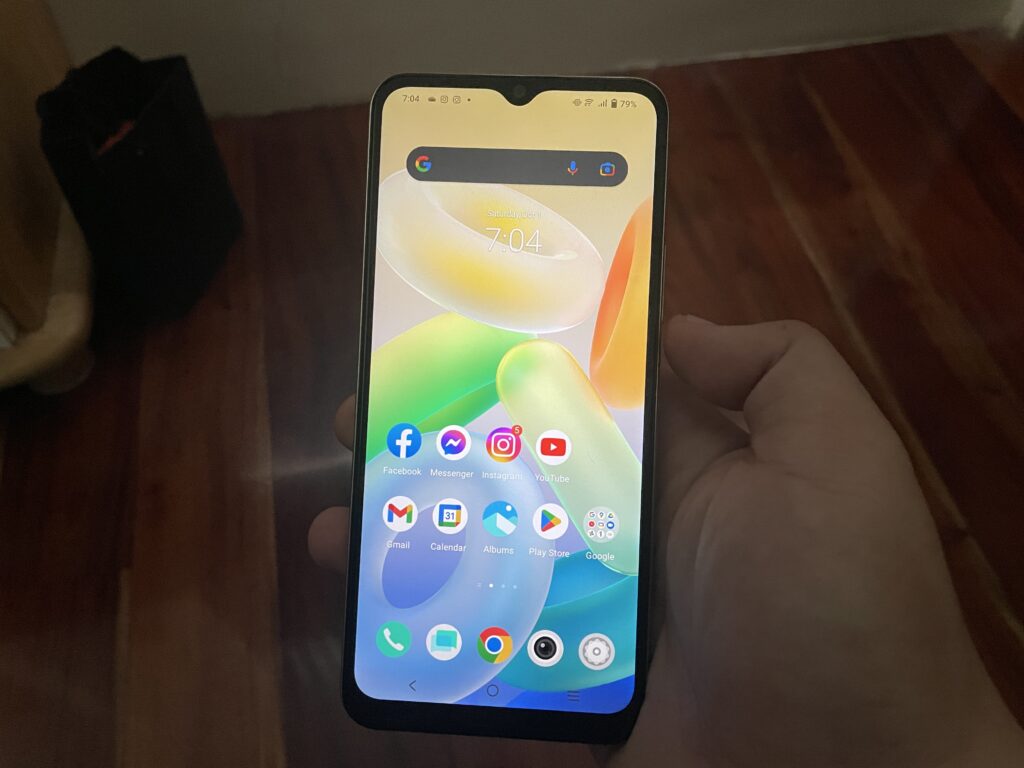 Unlike the design, there's really not much to write home about with this display. It's just a 6.51-inch IPS LCD display with a 1600 x 720 resolution and a 60Hz refresh rate. The display even has a waterdrop notch up top. I almost wish phone makers would move entirely to punch-hole displays, but it may still be too costly. I'm also surprised that we still see a sizeable chin at the bottom, but that may also be due to cost as well.
As I said, there's not much to talk about with this display. If anything, this relatively boring display is good enough for basic or casual users.
Performance and Software
Here is where this vivo Y16 review takes a turn for the worse. I didn't really know what to expect with vivo's Funtouch OS skin on top of Android. This brand literally has a sister brand whose Android skin is good. That's until I was using the vivo Y16 itself.
On paper, it should be totally fine for an entry-level phone: a MediaTek Helio P35, 4GB of RAM, and either 64 or 128GB of storage. Even the AnTuTu benchmark scores made it seem like it was totally fine for its price.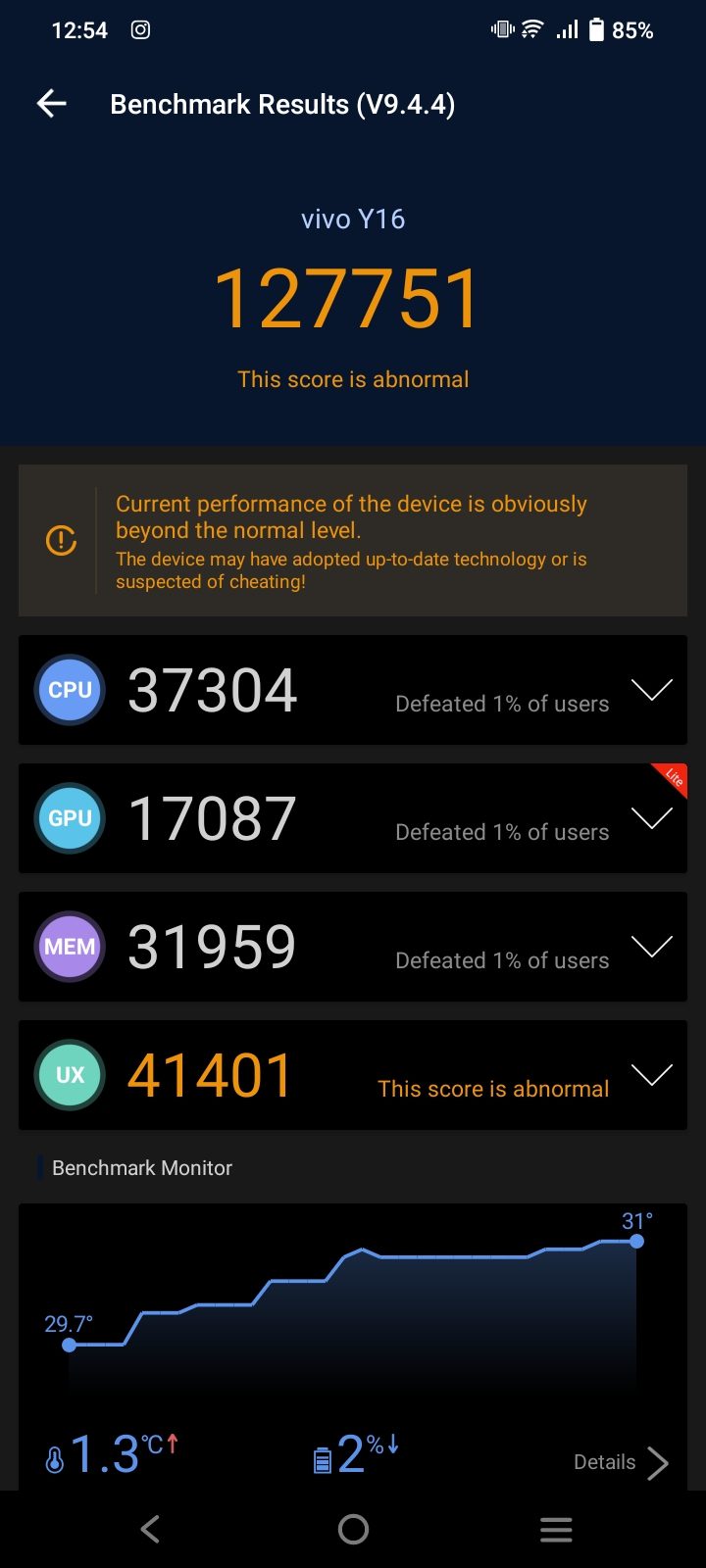 Unfortunately, the software is what's pulling this phone back. There were flashes of brilliance while using the phone, but it usually was a slow-moving affair. Sometimes, it would even be downright unusable for a few seconds! This actually shocked me as there is another vivo phone that uses a Snapdragon 680 processor which is proven to be a good performer. (I have yet to test that one, but that seems more promising.)
Despite running Funtouch OS 12 based on Android 12, its user experience is really disappointing to me. I was hoping that the software updates that came while doing this review can help somewhat, but they didn't really help with the overall feel of the UI. Playing Pokémon UNITE on this phone was fine in the lowest settings, but the responsiveness just kills it for me.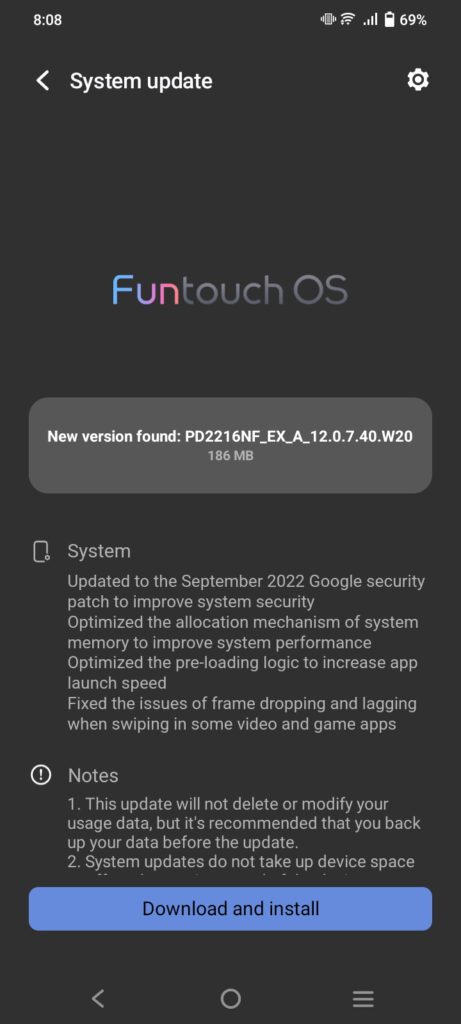 If you're just using it for social media and web browsing, the Y16 is just fine. Just don't expect to use more than 2 or 3 apps smoothly.
Battery Life
If there's one redeeming factor for this Y16, it would be the battery life. Knowing that it has a 720p-class display, an old processor, and a big 5000 mAh battery, this phone can easily last a day. You can even stretch it to a day and a half of light use. Gaming with this phone dials that down to a day, but you should be fine.
What's NOT fine is that this phone ONLY SUPPORTS 10W charging! This is really NUTS for a P8,000-P8,500 phone where other brands offer at least 18W, sometimes even 30W or 33W. Expect to wait for at least an hour and a half to 2 hours for the battery to get charged.
Cameras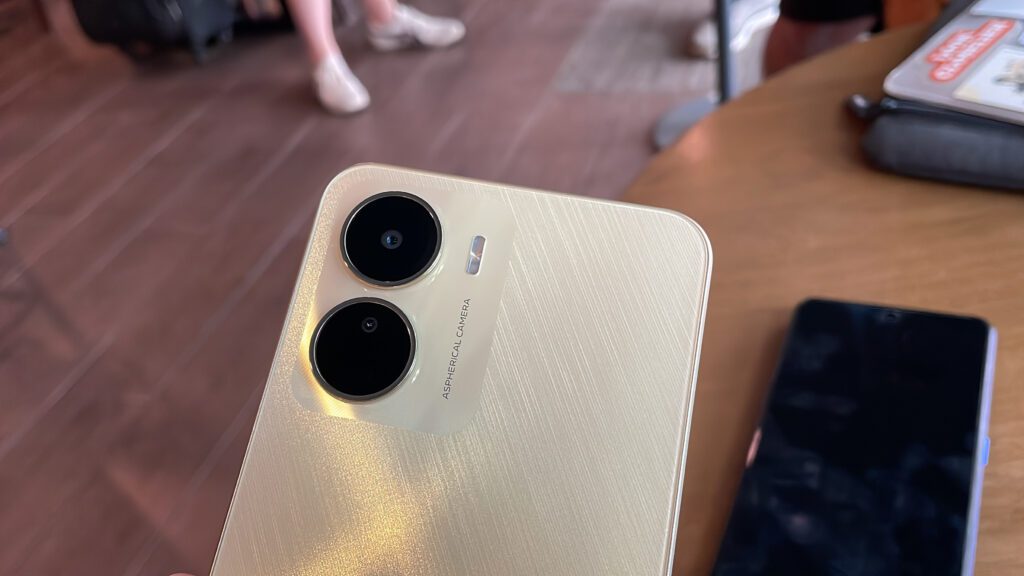 One aspect that vivo's really good at is its cameras. Although the vivo Y16 only has a 13MP main camera and a 2MP depth sensor at the rear, it actually produces decent to good photos for social media. I took some photos at various points over the past few weeks for this vivo Y16 review. Here they are!
Click on the photos for full-resolution versions!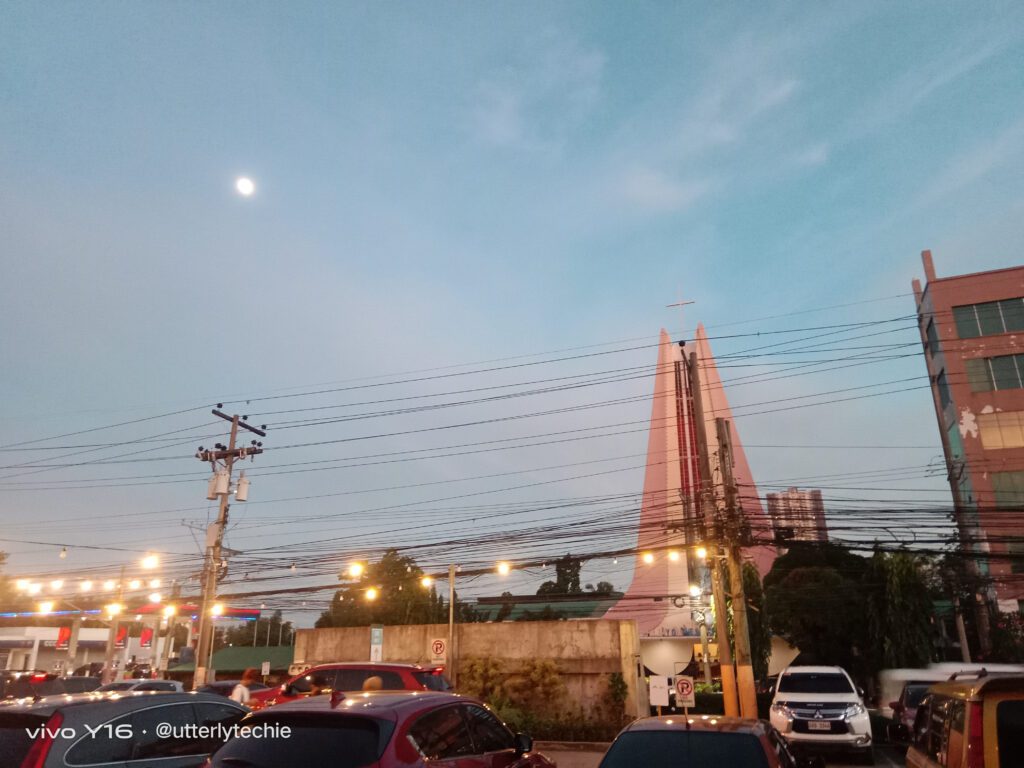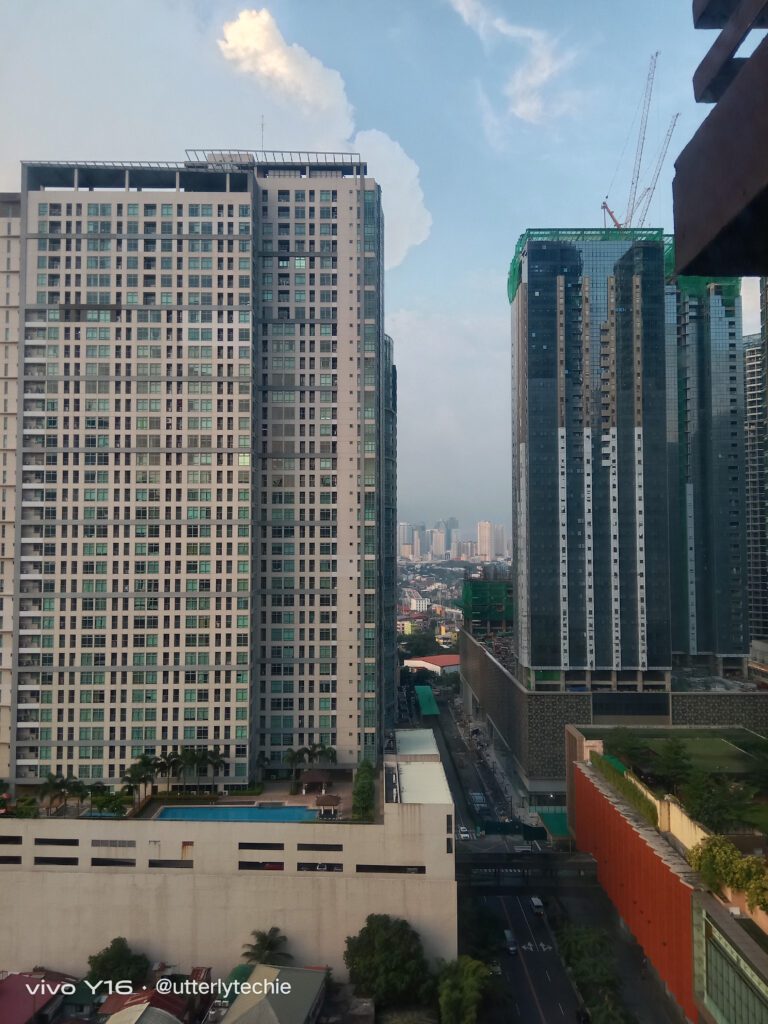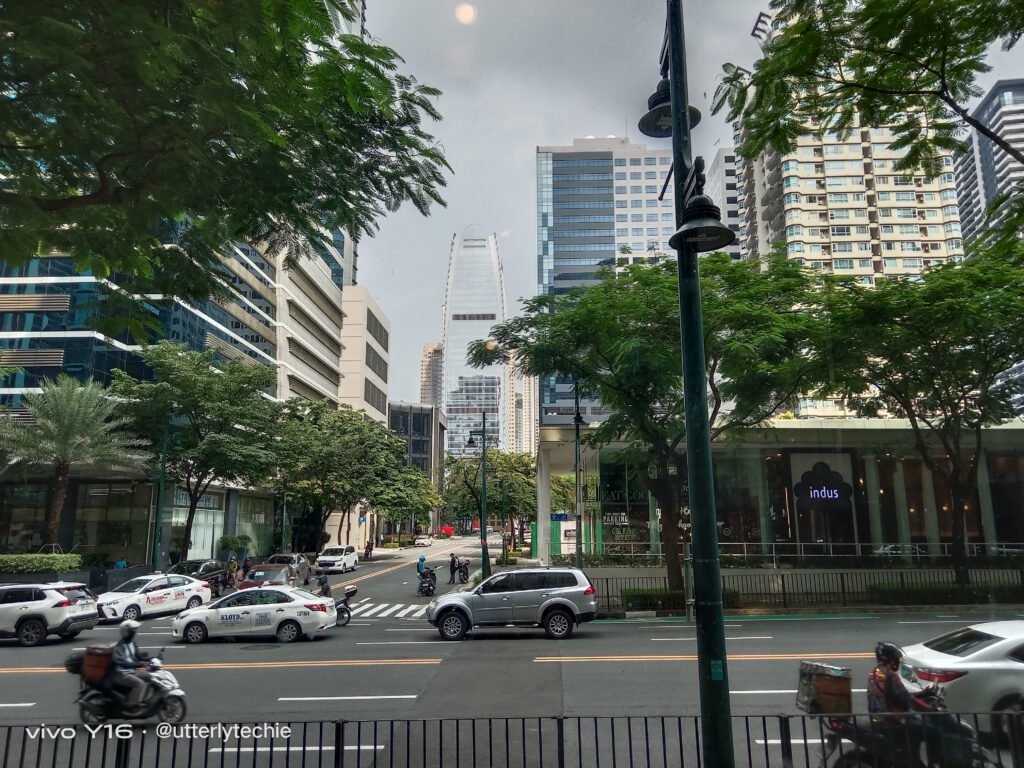 The colors are generally good overall, with a lower level of detail expected from an entry-level phone. You can really get a really nice shot given good lighting conditions like the photo above. Exposure can get weird sometimes but it's still a pleasing photo for me.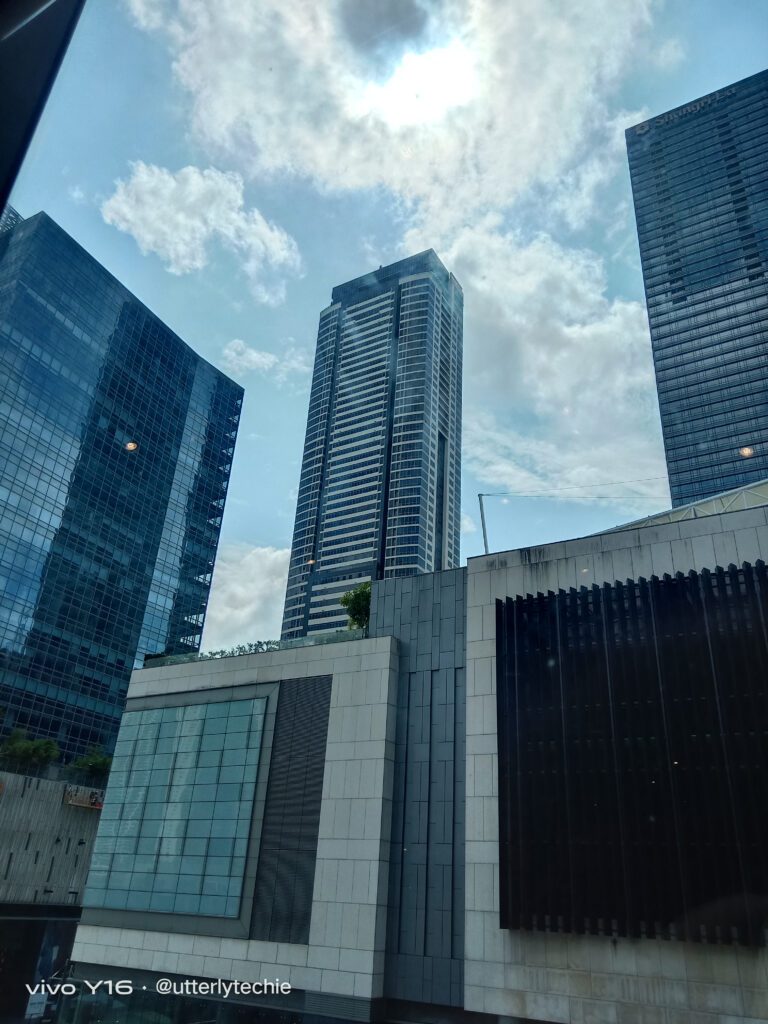 It's when you bring this phone indoors that the results are mixed. When you get closeup shots like this one of a mirrorless camera setup, I get enough detail that I can post this on social media.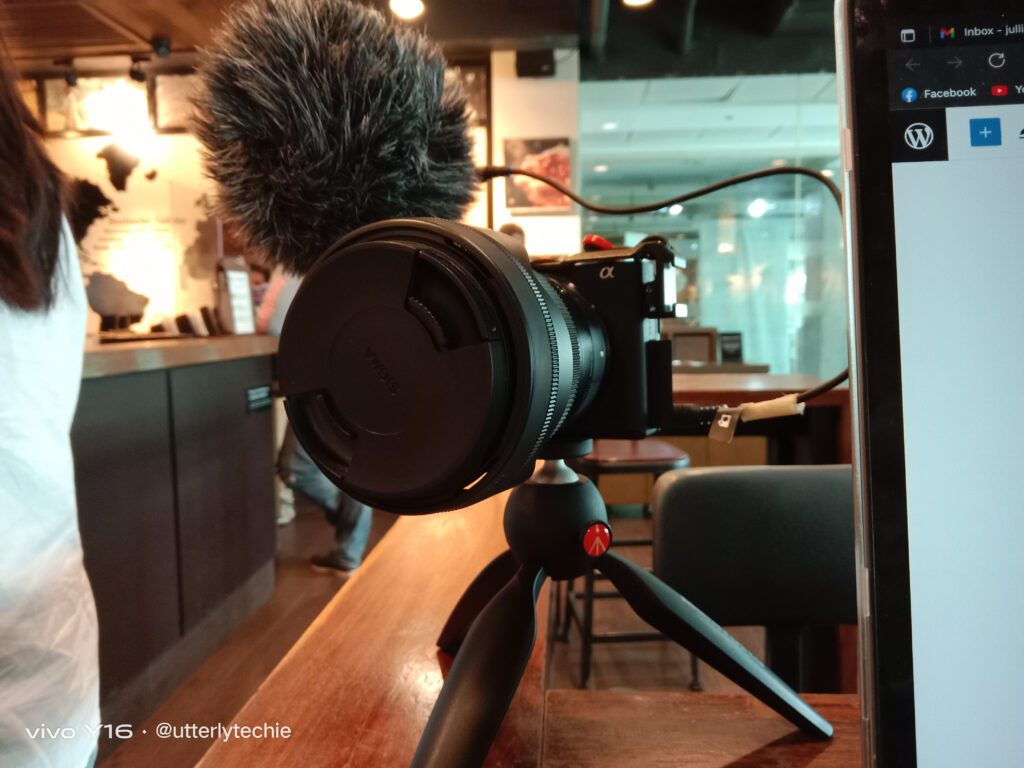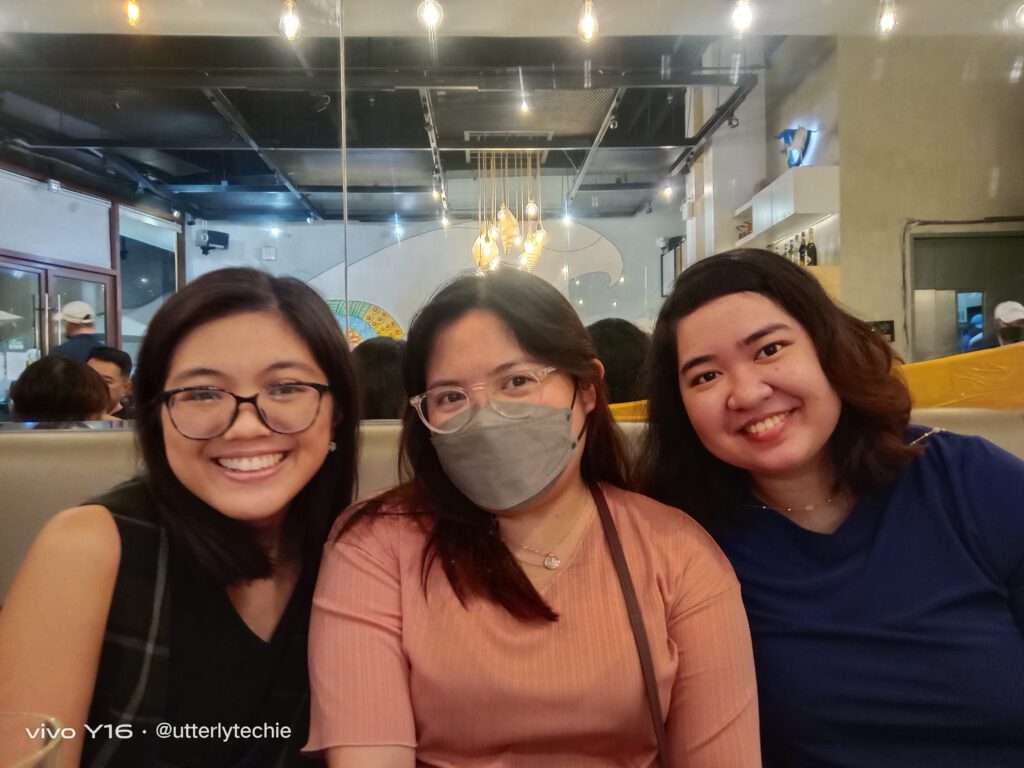 The vivo Y16 handles faces well, but you really need to focus properly before taking a photo. It can be blurry, especially in lower light. Don't attempt to use night mode though since it almost does nothing of note to the resulting photo.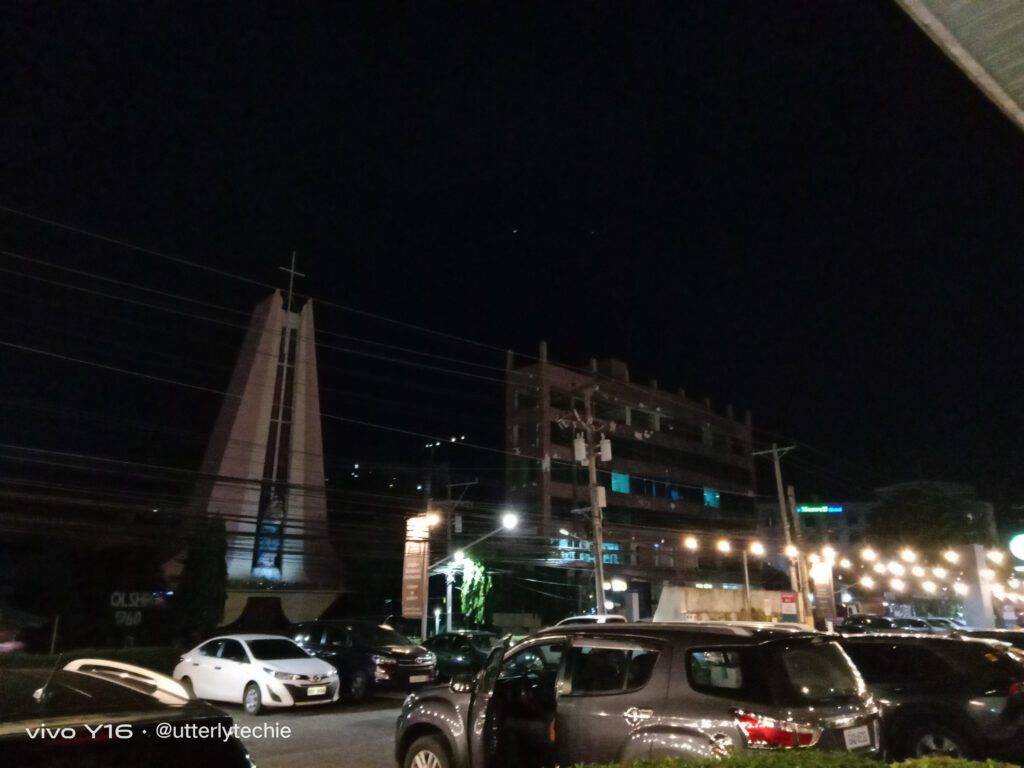 The 5MP front camera of the vivo Y16 produces fine selfies even indoors. The details get lost sometimes but this is totally okay for sharing on social media.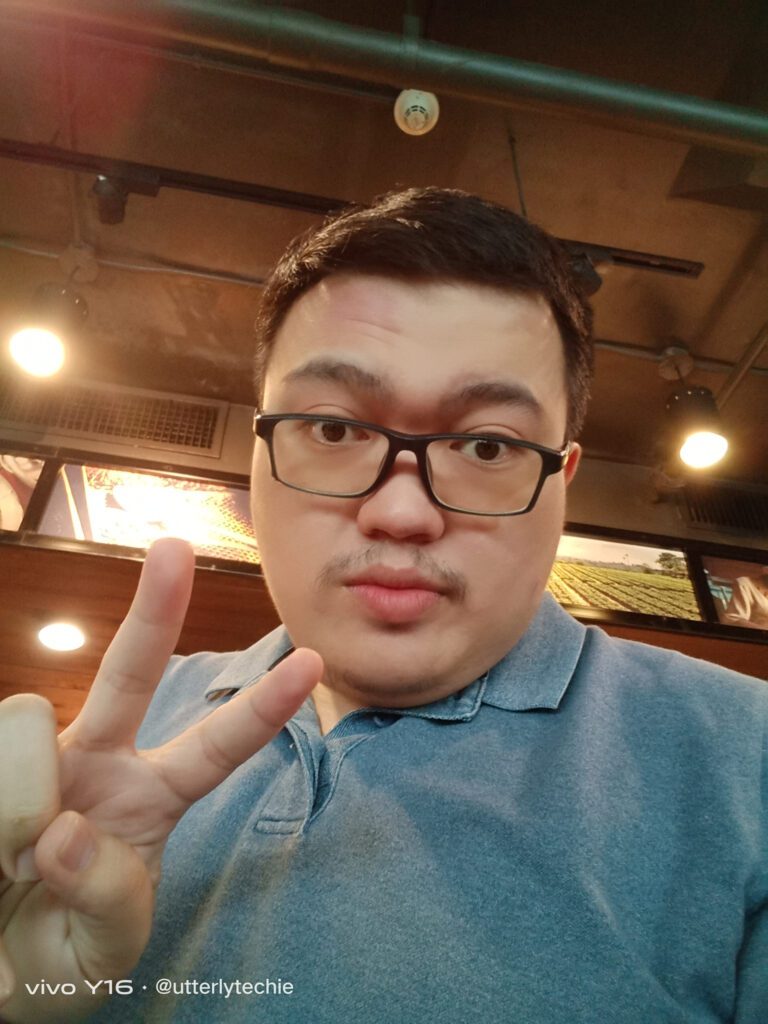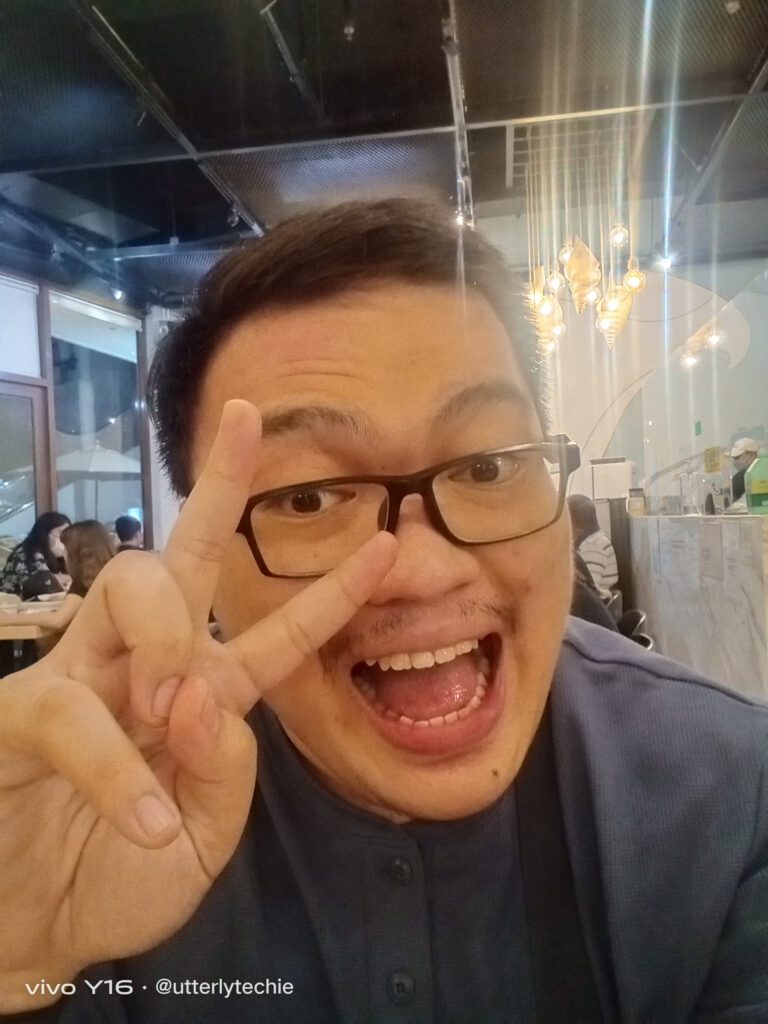 Overall, the cameras on this phone are just good for casual use. You can even get away with sharing them on social media for family and friends to see. Don't expect anything more than that.
Should You Buy the vivo Y16?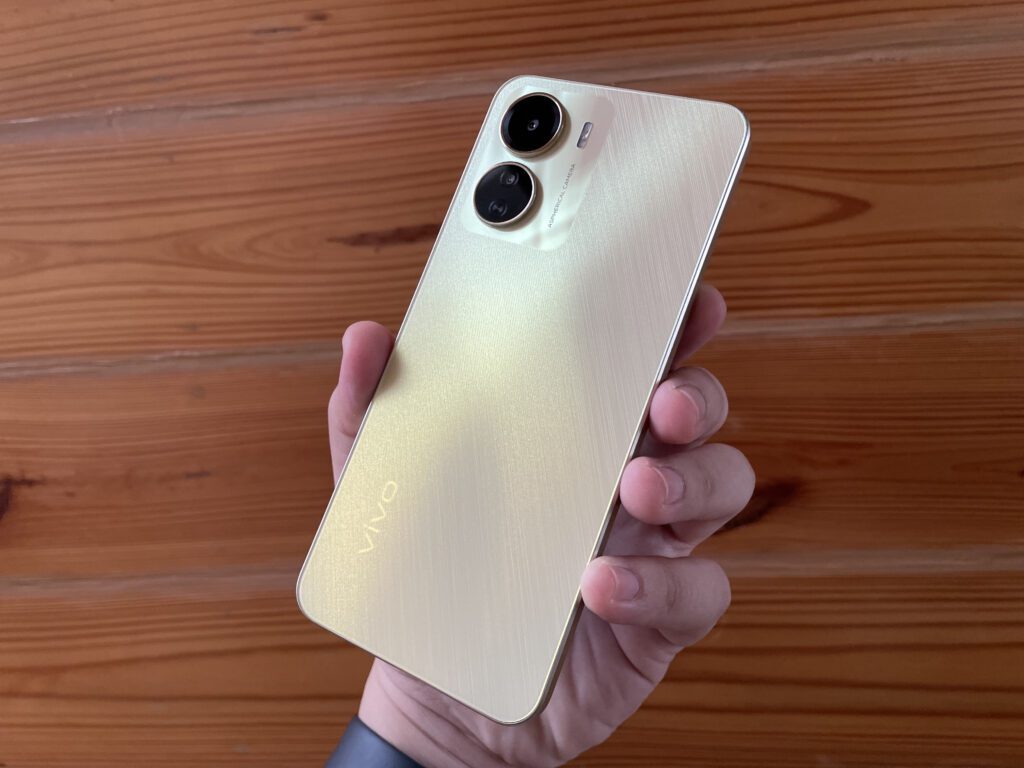 The vivo Y16 looks good. In fact, it looks pretty good for an entry-level phone! I just won't end up recommending it to most people. The performance and software basically killed it for me here. Cameras are okay for the price, but there's really no point in showing that off. Maybe I expected more from vivo after showing off its more compelling phones. I should probably temper my expectations when it comes to entry-level vivo phones from now on.
You won't be totally disappointed if you happen to get this phone, especially with its big 128GB storage. I'm just not convinced that's enough of a selling point amidst competition in 2022.
Pros
The design feels really premium with its flat sides and shiny (yet matte) back
A perfectly fine 720p display
Getting 128GB for P500 more is nice (the 64GB model is priced at P7,999)

Good battery life

The 13MP main camera is good for casual or social media use
Selfies look decent to good with the 5MP front camera
Cons
Funtouch OS 12 slowed this phone down so hard…
…not even the 4GB RAM + 1GB Extended RAM actually helped
A 1080p-class display is getting common in its price segment
No fast charging (only supports 10W)
Night mode is practically useless
Single speaker