Even if I know that my gadgets can last a full day without charge, I ALWAYS bring a charger with me. Whether it's just for a coffee shop session or a full work day, I always make sure to bring one. Since I'm looking to go on vacation outside the Philippines, I need a travel charger that can be my companion. Good thing UGREEN has a GaN charger that lets change the plug depending on the outlets available. Here are my thoughts on this 65W UGREEN Nexode Charger that's designed for travel.
Disclaimer: UGREEN Philippines sent me the Nexode 65W Travel Charger along with their Multifunction USB-C Docking Station to check out. I've used this charger for a week.
What's Inside The Box?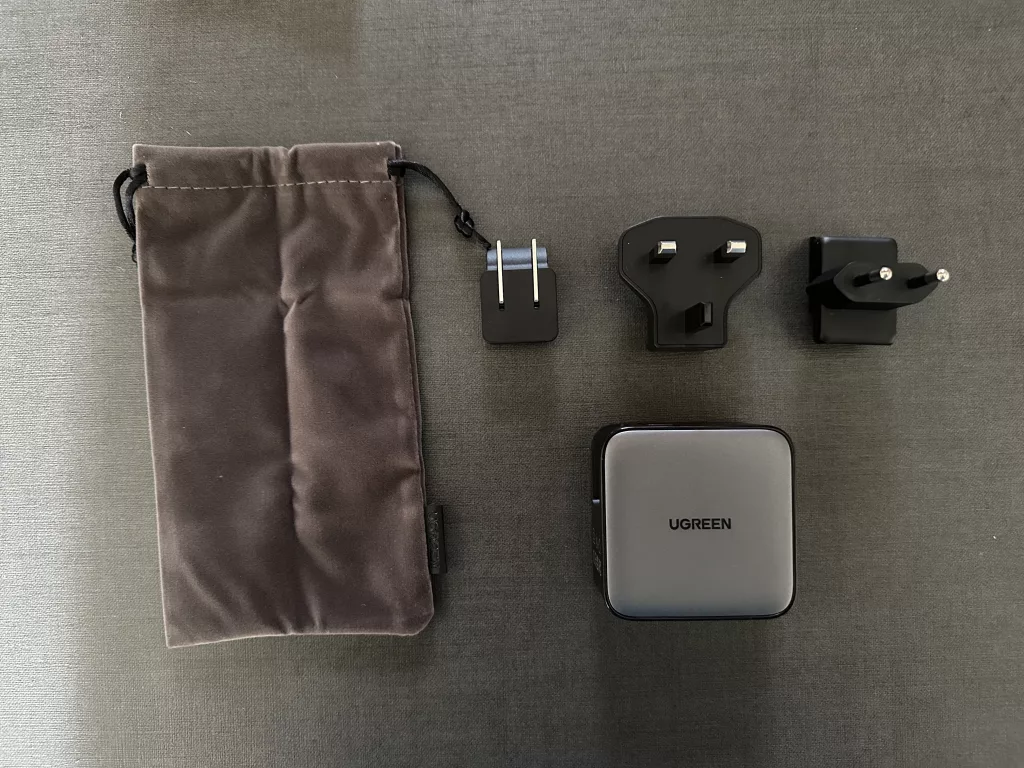 Inside the box, you get the UGREEN Nexode 65W Travel Charger itself, 3 detachable plugs (US, UK, EU), and a pouch to store them all. I tried putting all the items in the pouch, but I think it's best to store the charger itself separately.
Featuring GaN Technology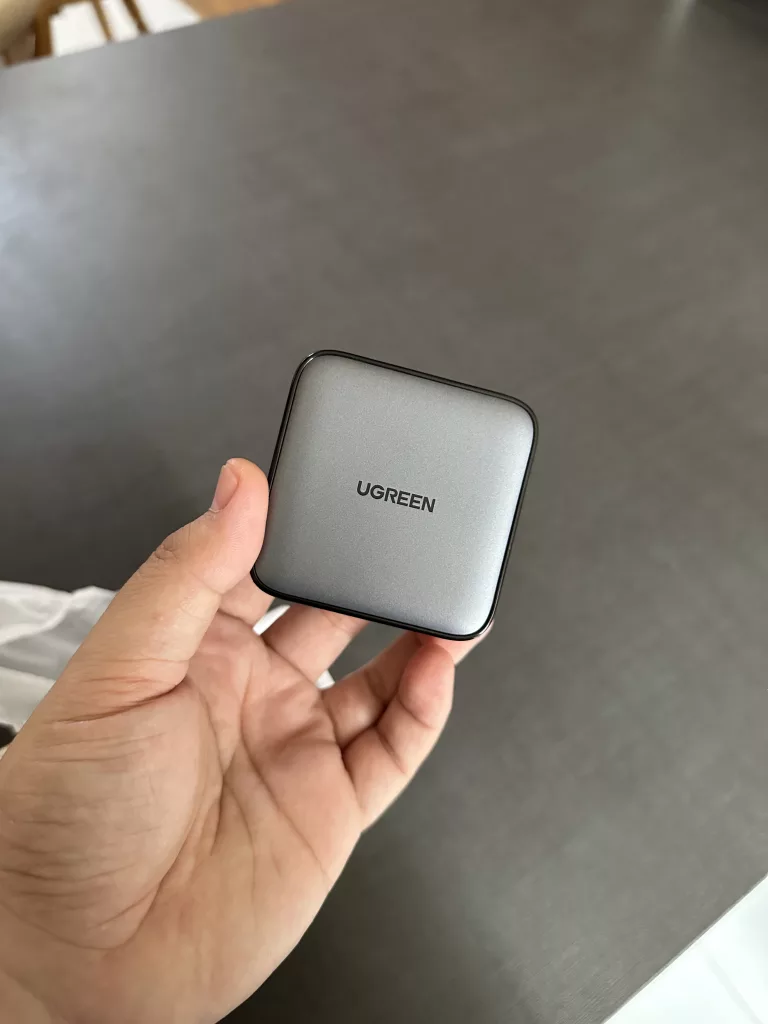 Unless you only use the chargers that come with your phone, you might have heard of GaN chargers. Those chargers feature GaN technology that utilizes Gallium Nitride (GaN for short) that provide more power while making the chargers themselves small. This is especially great for laptops that has USB-C ports with USB Power Delivery support (USB PD) alongside the traditional charging port that uses a barrel plug. It means that you only need one charger to power your laptop, smartphone, and accessories that you might bring along with you.
Interchangeable Plugs!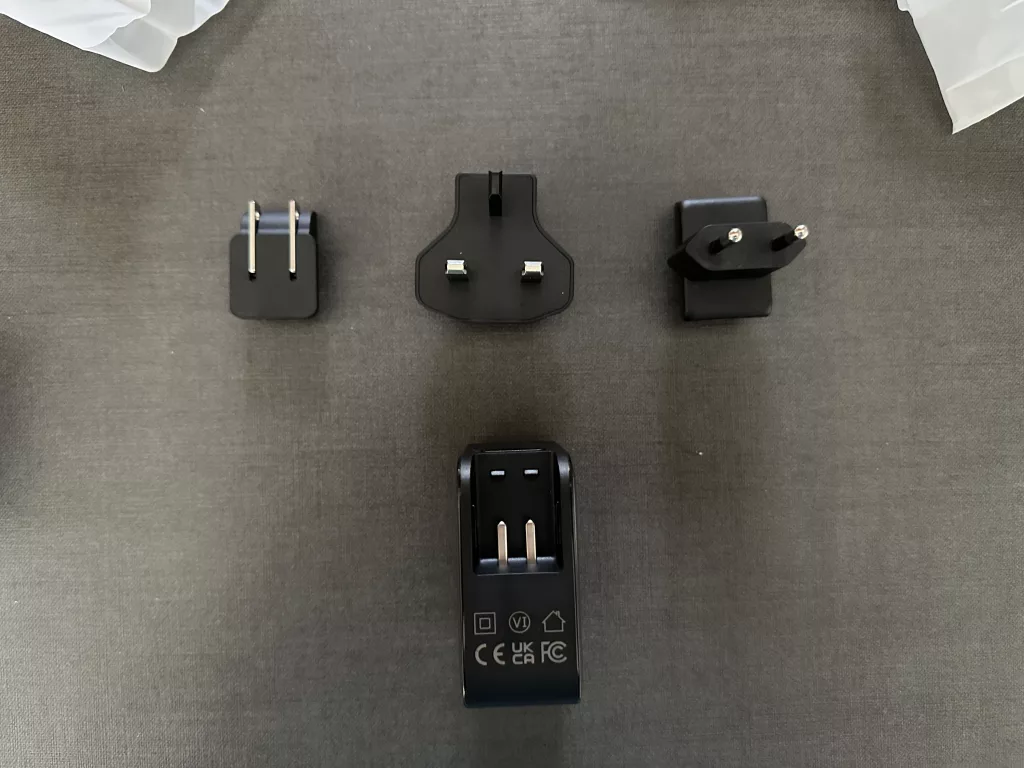 I don't usually consider this aspect of chargers since the places I've travelled to use the same plug. But when I do decide to travel to the US or Europe, I feel assured that this UGREEN Nexode charger will have no problem with that.
It has interchangeable plugs that are included with the charger that let you switch between the US, UK, or EU plugs. You also don't have to worry about the different voltages of certain regions since it supports 100 to 240 volts. I did travel to Japan before with a UGREEN charger and I had no issues with using one at all.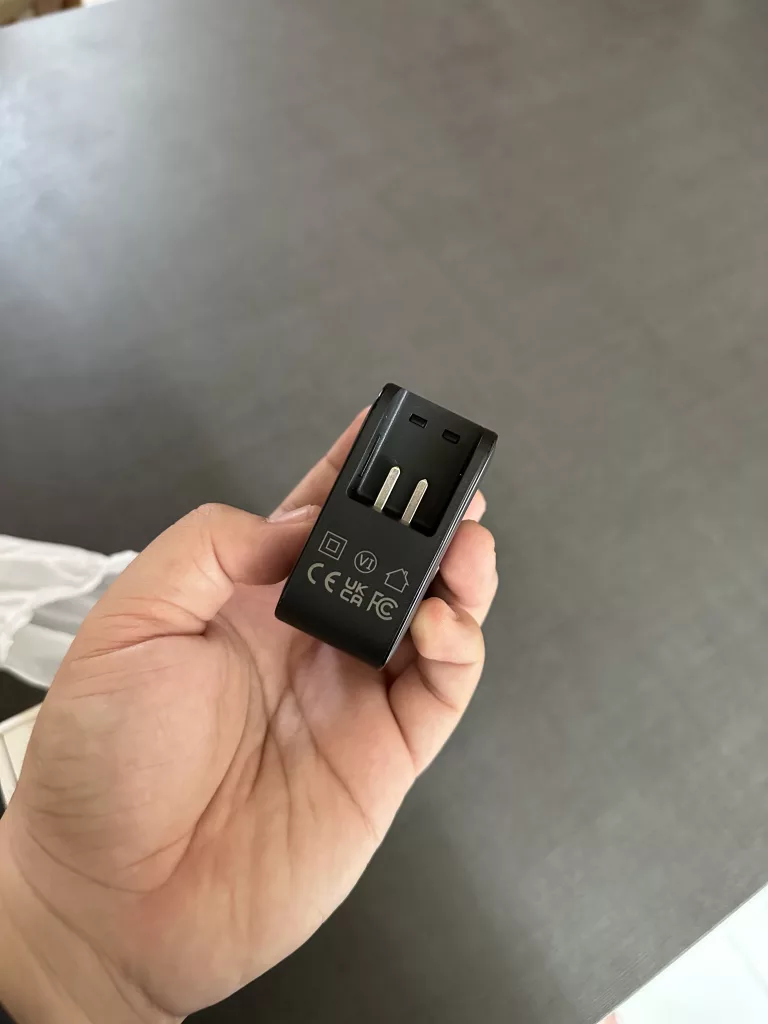 Pricing and Availability
All in all, I'm really happy that UGREEN has a variety of Nexode chargers depending on your needs. If you're looking for a compact charger that you can easily bring with you on your travels, then this UGREEN Nexode 65W Travel Charger is for you. It retails for P2,499 when you get the charger alone on UGREEN's official store on Shopee. If you need a cable with your charger, there are two options:
1M USB-C to Lightning cable for P100 more (P2,599)
2M USB-C to USB-C cable with the charger for P200 more (P2,699)
You can get any of these options through THIS LINK.