On techieSpeak 007, I talk about fast charging and the different ways tech companies implement this feature! The recent release of the Xiaomi 11T Pro with its 120W Xiaomi HyperCharge technology inspired me to talk about this.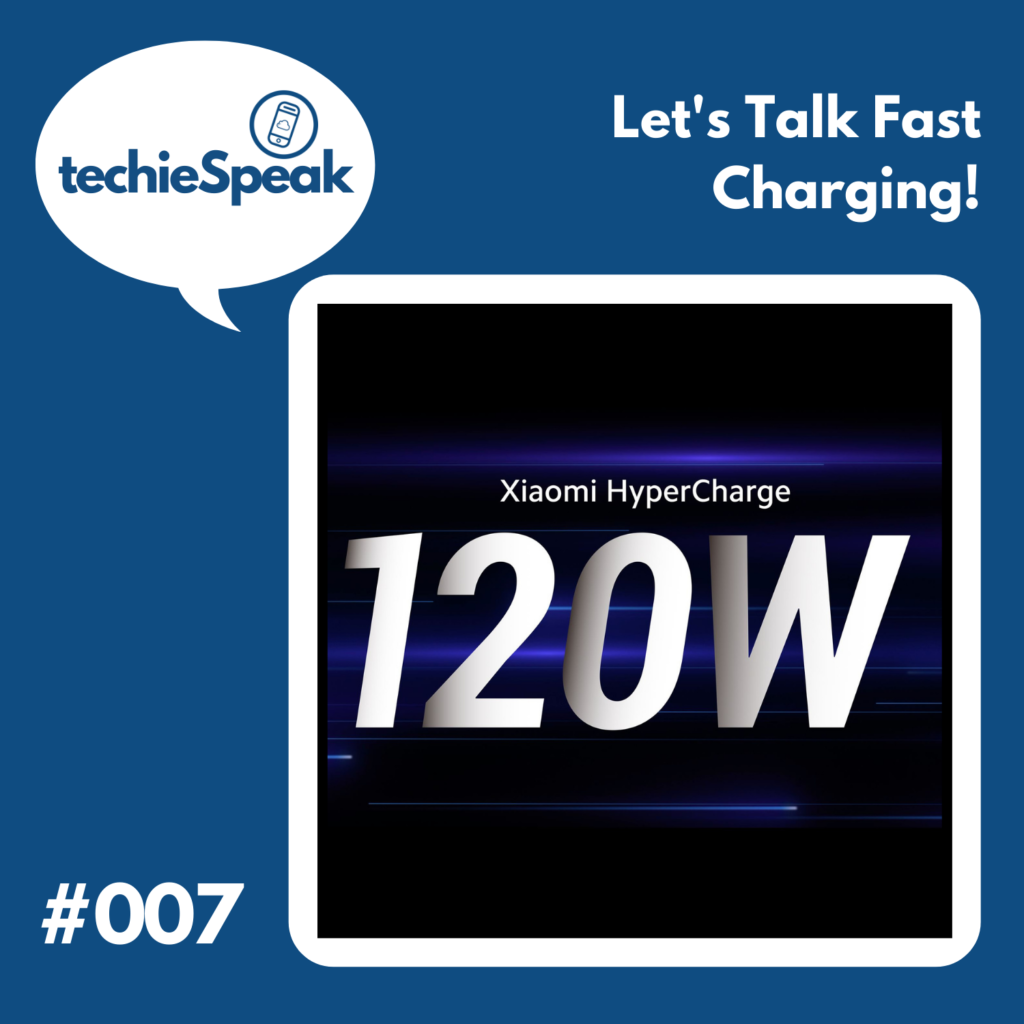 Fast charging has been a staple feature of smartphones for some time now. Various companies developed their proprietary charging technology in order to stand out. Sometimes it would be the highlight feature of a phone! My first experience with this feature is with the OPPO F9 and its 30W VOOC Flash Charge technology.
In this episode, I talk about why they make an effort to have fast charging and the different ways they implement it. Hope you guys learn something from this!
Listen to the episode here!
Follow the podcast on:
Spotify – bit.ly/techiespeak-spotify
Apple Podcasts – bit.ly/techiespeak-apple
(Go rate and review on here too! It really helps the podcast. Thanks!)
Let me know what topics I should talk about on social media:
facebook.com/utterlytechie
instagram.com/utterlytechie
twitter.com/utterlytechie
Follow me on social media!
facebook.com/julliansibi
instagram.com/julliansibi
twitter.com/julliansibi
SHOW NOTES
Xiaomi HyperCharge – https://www.mi.com/global/product/xiaomi-11t-pro-120w-xiaomi-hypercharge
My OPPO F9 Review – https://utterlytechie.com/oppo-f9-review-fast-upgrade/
USB-C is a mess – https://debugger.medium.com/usb-c-was-supposed-to-simplify-our-lives-instead-its-a-total-mess-626bb2ea3688
OPPO SuperVOOC – https://www.oppo.com/en/newsroom/stories/how-oppo-flash-charging-vooc-supervooc-are-super-safe/
Charging Limit on ASUS phones – https://www.asus.com/support/FAQ/1043101/
Fast charging on Apple devices from Digital Trends – https://www.digitaltrends.com/mobile/how-to-fast-charge-your-iphone/
Rene Ritchie video on the 40-80 lie and iPhone charging – https://www.youtube.com/watch?v=pqkxHcktzsE
Anker Nano II – https://us.anker.com/pages/ankernanoii