The Reno8 Series has been OPPO's hero devices in terms of the cameras. Meanwhile, the A Series brings the basics of what an OPPO phone has to offer at an affordable price. When I found out that OPPO was releasing the OPPO Reno8 T Series, the move confused me. It was weird to me at first that OPPO added more phones to its Reno8 series. After finding out that the Reno8 T Series was separate from its main Reno series phones, I figured it out! I feel that these phones bring a mix of what the Reno series and A Series phones have to offer. With that in mind, does the OPPO Reno8 T 5G deliver on its promise for P23,999? Find out in my full review.
Disclaimer: OPPO Philippines lent me an OPPO Reno8 T 5G loaner unit during the brand's First of Summer Series media event. I've used this phone for 2 weeks when I had it.
Unboxing Experience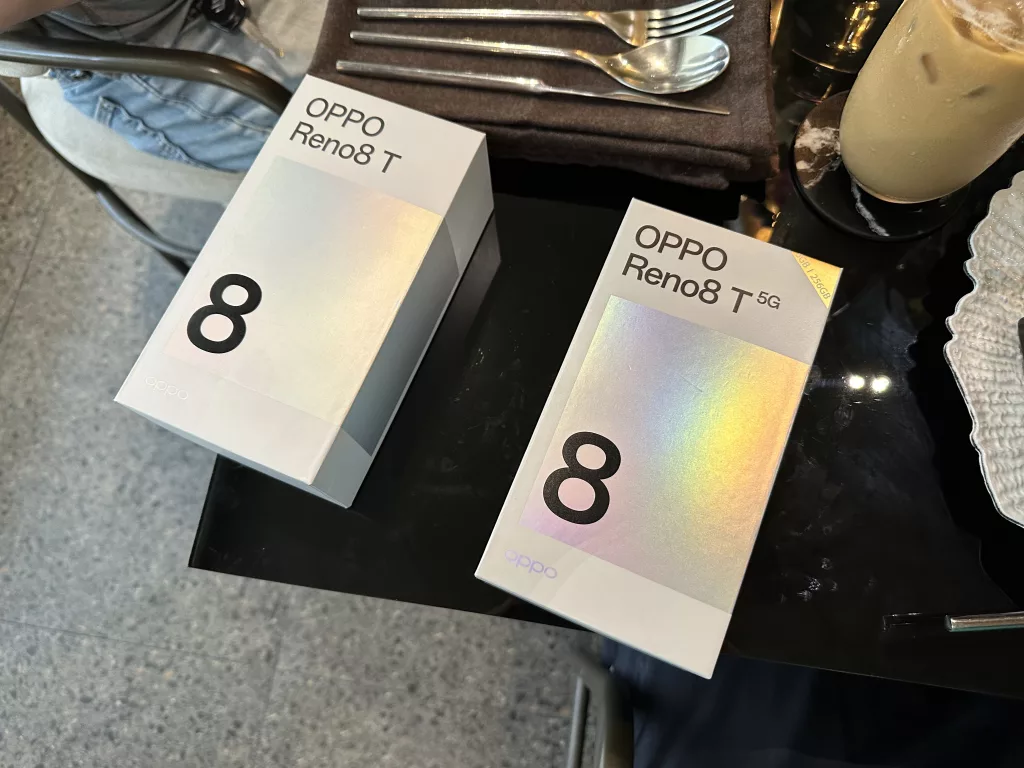 OPPO changed up the box once again for the Reno8 T series. We're getting a mostly white box with a silver/rainbow accent. While it does add to the premium experience, I feel like OPPO is making these phones stand out too much compared to the rest of the phones. (Its latest flagship Find X6 Pro carries the same box design with a black color though.)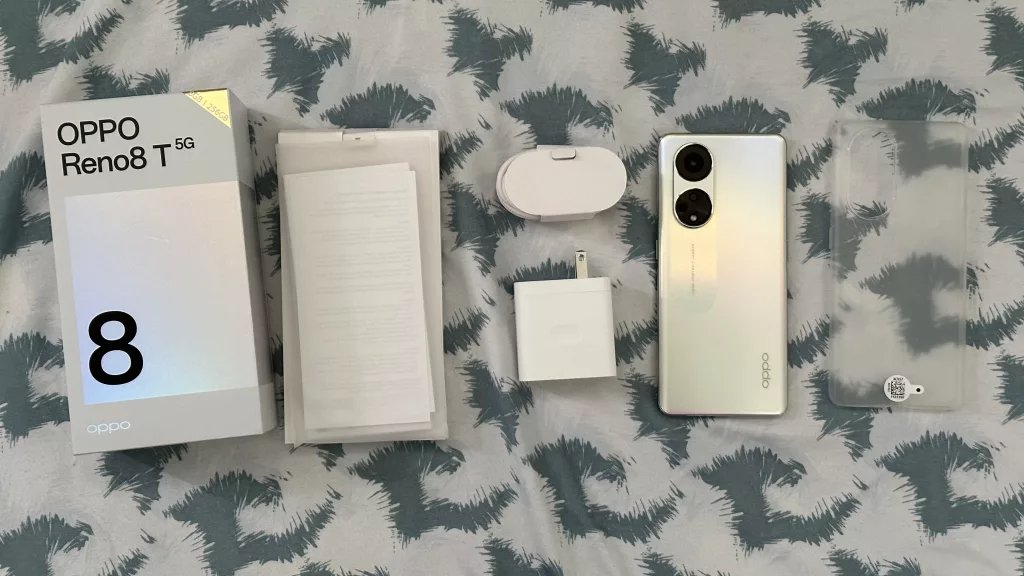 When you do open the box, you get a typical OPPO unboxing experience. The standout thing to note is the inclusion of a 67W SUPERVOOC power adapter. It's nice to see fast charging propagate throughout the smartphone market. In a world where entry-level phones get fast charging, it's good to see even faster charging here in the Reno8 T 5G.
Design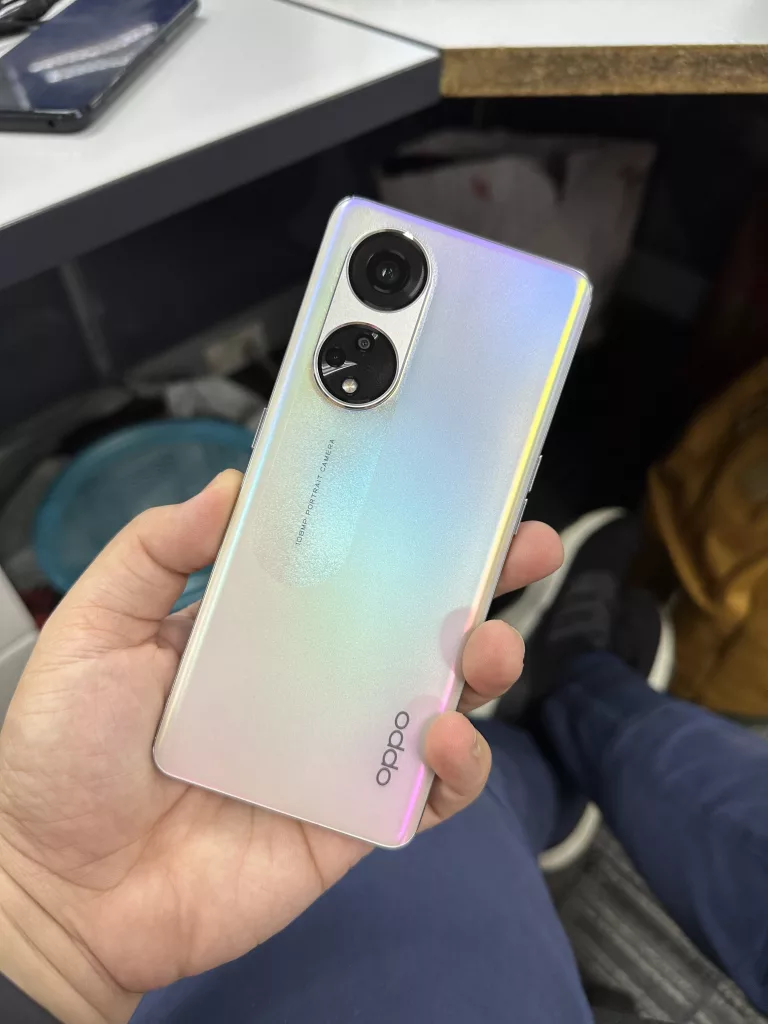 The OPPO Reno8 T 5G brings the brand's signature OPPO Glow design in two colors: Sunrise Gold and Midnight Black. It's not my first time holding an OPPO phone with this design but I'm into this psychedelic Sunrise Gold color.
The hand feel of this phone is really, really nice. While it reminded me of a similar phone, its curved back is just a delight when holding it. It also helps that the Reno8 T 5G is just 7.7mm thin and weighs 171g. There were times that it would feel too light in my hands.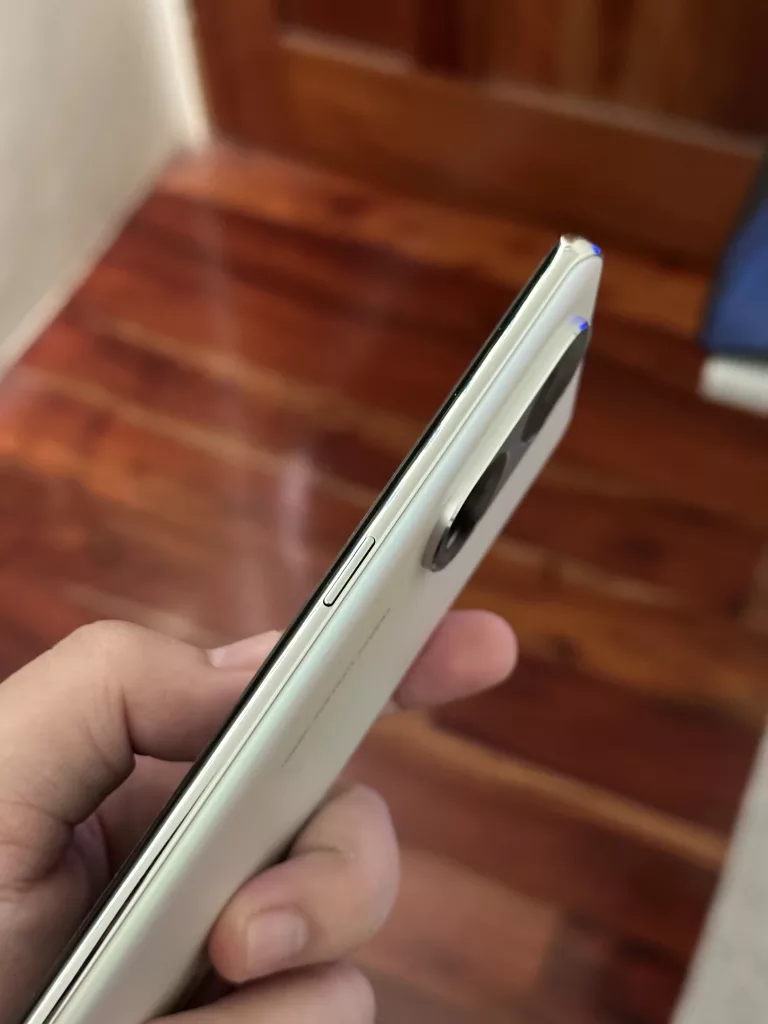 It's also been a while since I've seen dedicated volume buttons on a midrange Android phone. They're on the left side of this phone while the power button is on the right side. We get no headphone jack, but we have the SIM tray, a USB-C port, and the downward-firing speaker that's part of a dual-speaker setup. (Thank goodness.) It is nice to see a hybrid slot which gives you the option of having either two SIMs or one SIM and a microSD card.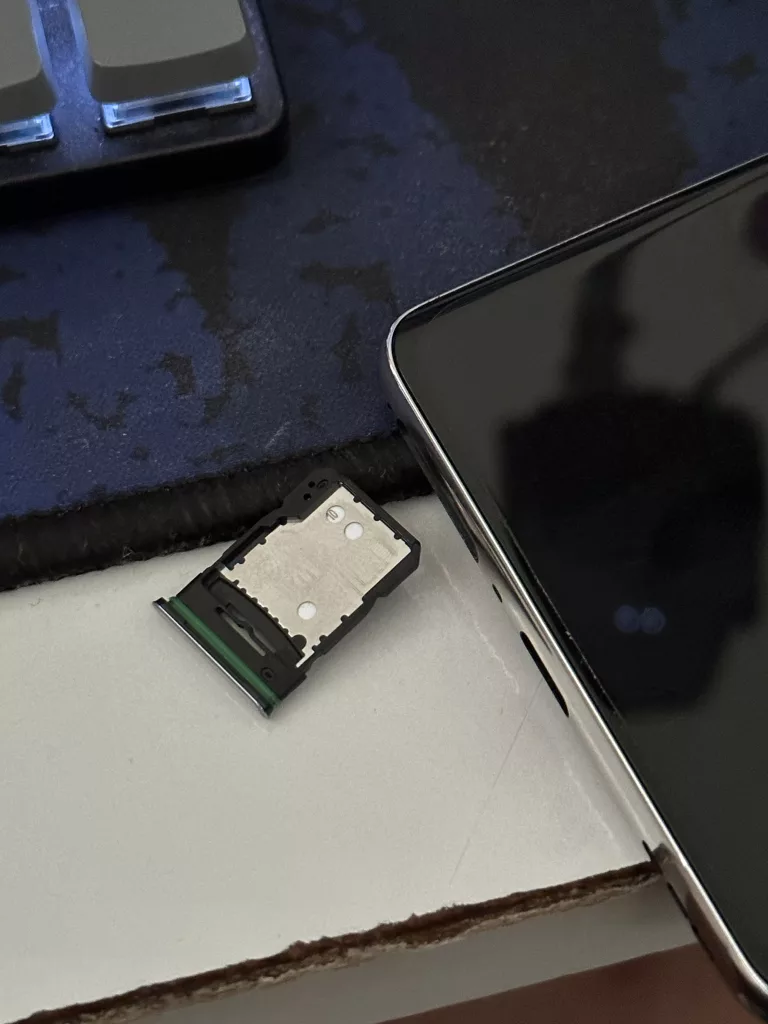 All in all, I find the design of the Reno8 T 5G to feel more premium than it is. Its tried-and-true OPPO Glow design and the great hand feel help give off that premium experience.
Display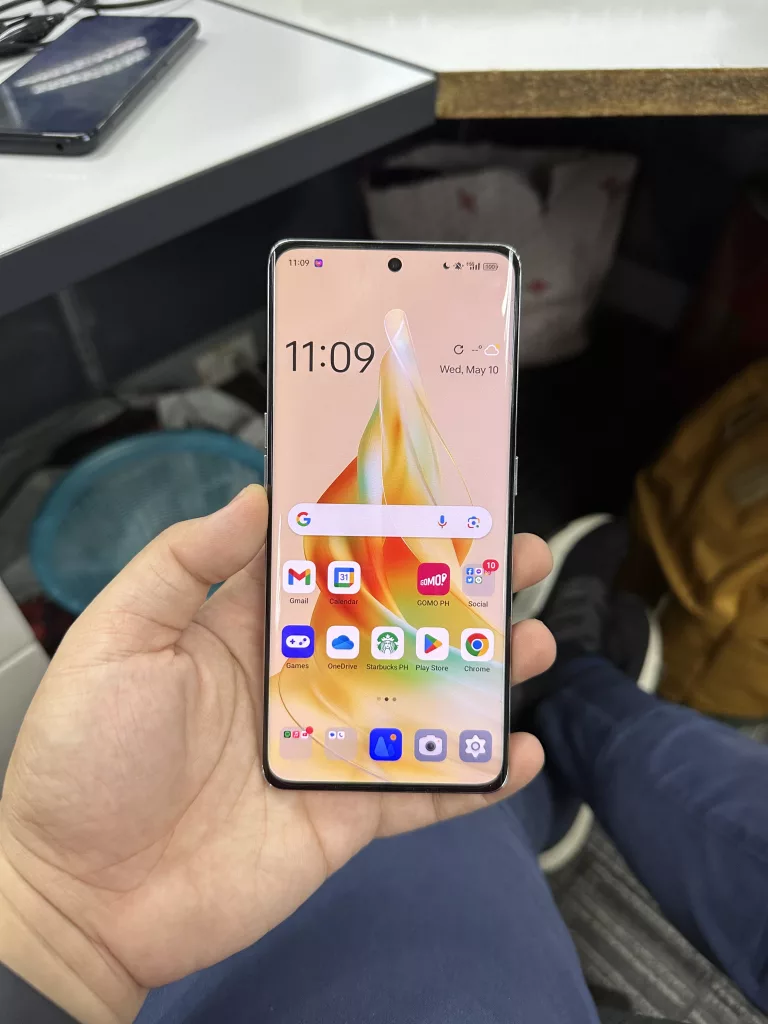 The OPPO Reno8 T 5G sports a 6.7-inch 120Hz 3D Curved AMOLED display with a 2412 x 1080 resolution and a 360Hz touch sampling rate. In case you couldn't tell from the photo above, it has a curved display. Even if this isn't the first midrange phone with a curved display, I'm glad to see one from OPPO.
The display can go up to 800 nits peak brightness when under direct sunlight which is handy when going outside. It just goes up to 500 nits when indoors though, but that's fine in that case. I also noticed that the touch rejection along the curves is noticeably better here than the other curved-display phones that I tried.
Unless you're the type of person that really pixel-peeps, I think that this phone has a really good display.
Performance and Software
The Reno8 T 5G has a Qualcomm Snapdragon 695 processor with 8GB of LPDDR4X RAM and 256GB of UFS 2.2 storage. On paper, these are specs that I generally find in phones around the P12,000 – P15,000 range. Despite that fact, I feel that I had a really good experience when using this phone.
I can really tell that OPPO did a lot of work with its ColorOS 13 Android skin. Although there's a lot of bloatware present, the phone ran smoothly and I didn't encounter too many hiccups. In fact, it was a surprise when I saw the Pokémon UNITE settings: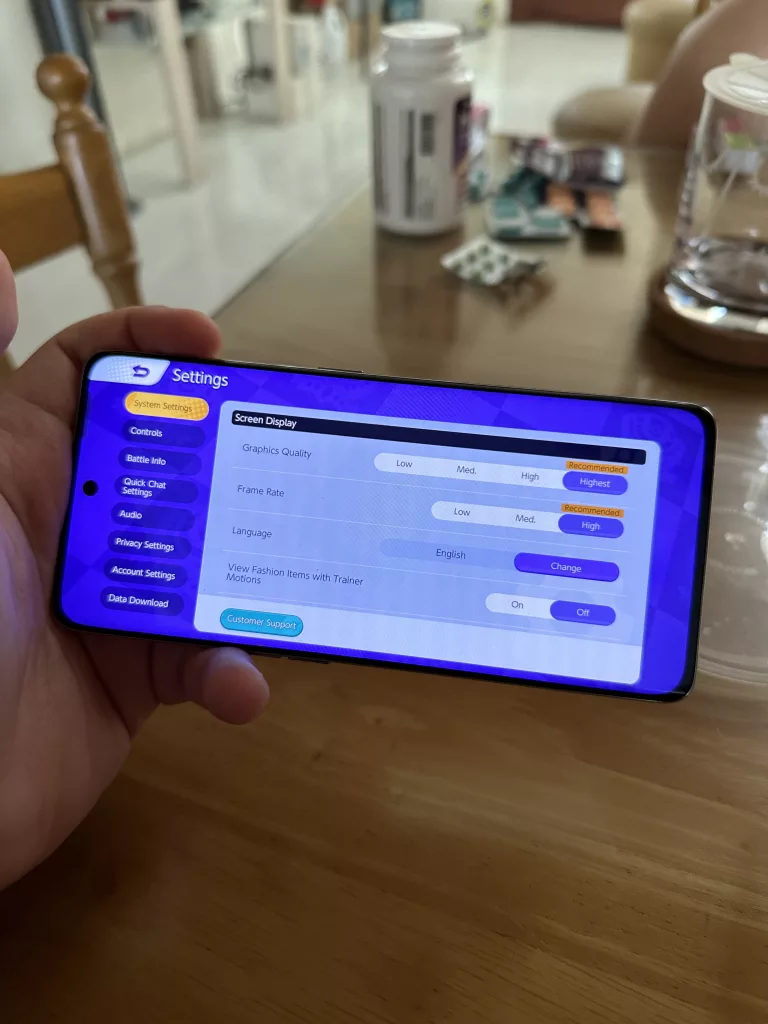 I almost thought this was a fluke until I actually played the game. It stayed smooth at 60 fps and the only issues I got was my internet connection. While I have reviewed another phone with the Snapdragon 695, it seems that this phone's more optimized. Just look at the AnTuTu benchmark results: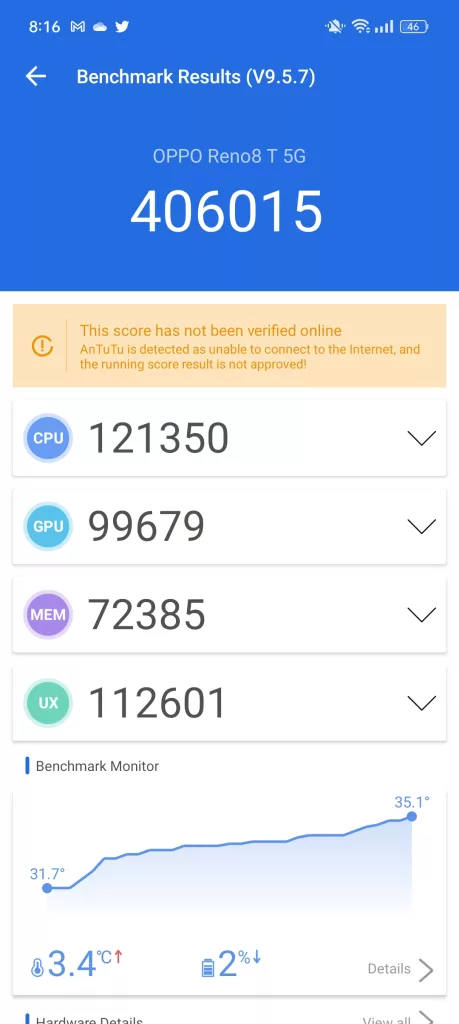 ColorOS 13
As I alluded to earlier, ColorOS 13 really stands out as something that elevates this midrange phone. Even if the whole user experience felt familiar to me, I can tell that the optimizations that OPPO does is just in another level. Standout features for me are the customizable Always-On Display and Omoji.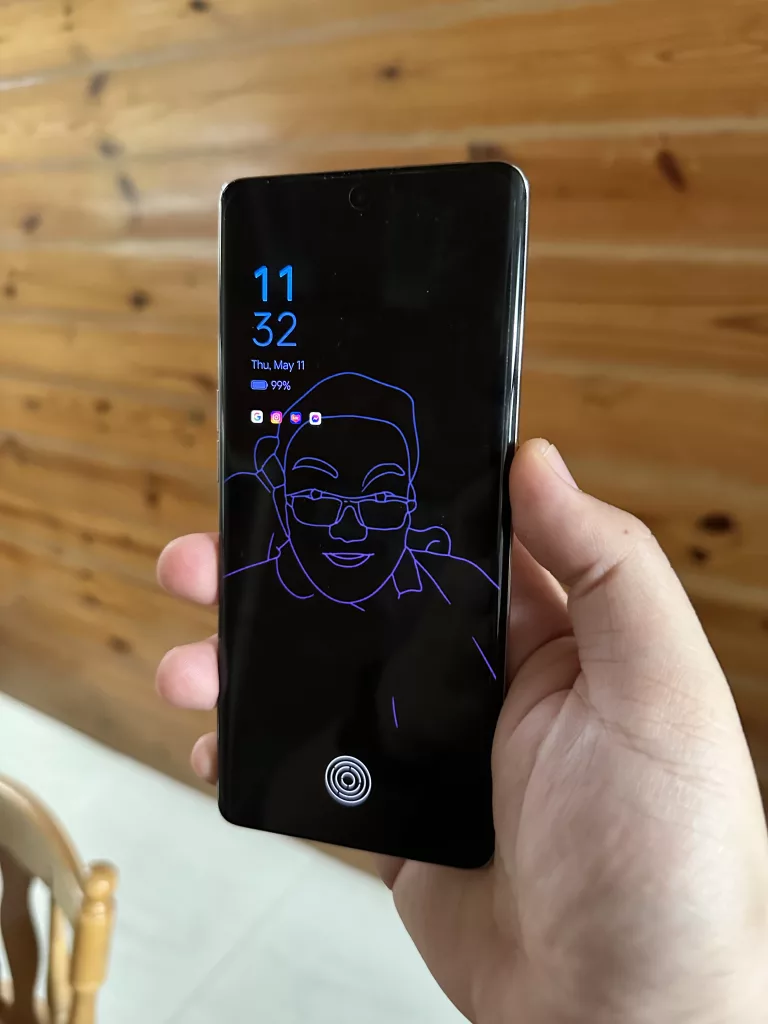 Despite how underwhelming the specs on paper are, the smooth user experience and ColorOS 13 make the OPPO Reno8 T 5G better than the sum of its parts.
Battery Life
A standout feature of this phone is its 67W SUPERVOOC fast charging. Charged it from 19 to 100% in around 42 minutes in the time I took a charging test (see photo below). I was able to get it to fully charge in around 35 to 45 minutes depending on the situation.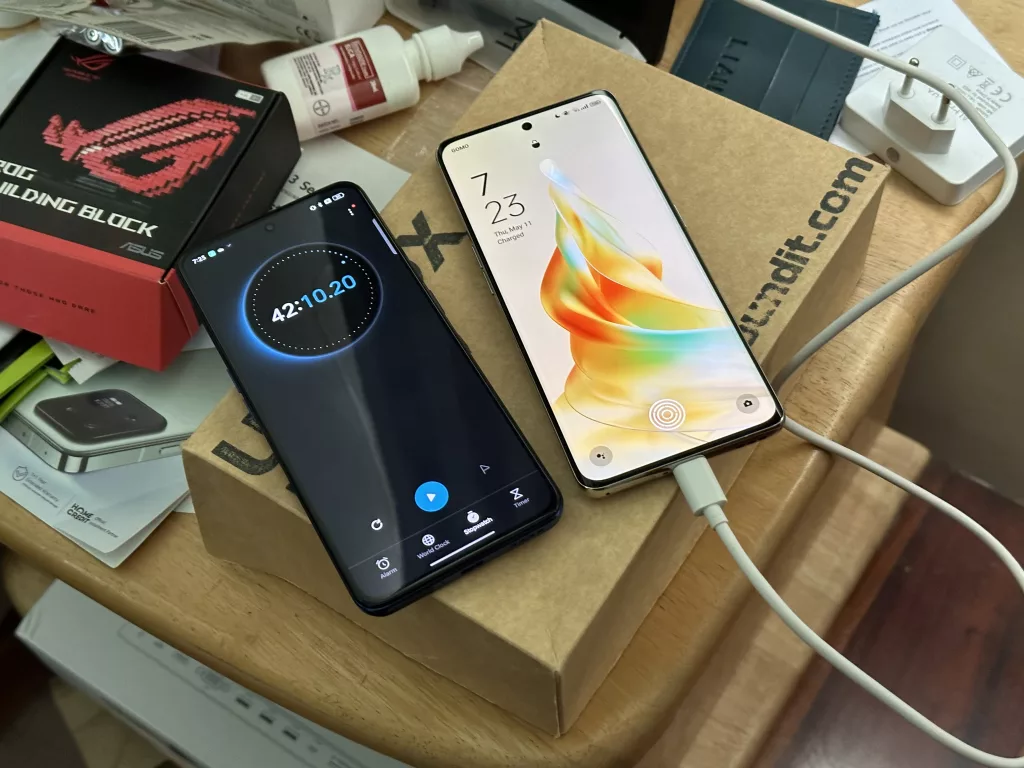 Based on my 2 weeks of use, the Reno8 T 5G's 4800 mAh battery lasts for at least a day of mixed use. That's a mix of at least 2-3 hours of social media use, at least an hour of watching YouTube, and at least 20-30 minutes of gaming. It should be good for most people especially if you're mostly on Wi-Fi. You can extend that to a day and a half on days with lighter use.
Cameras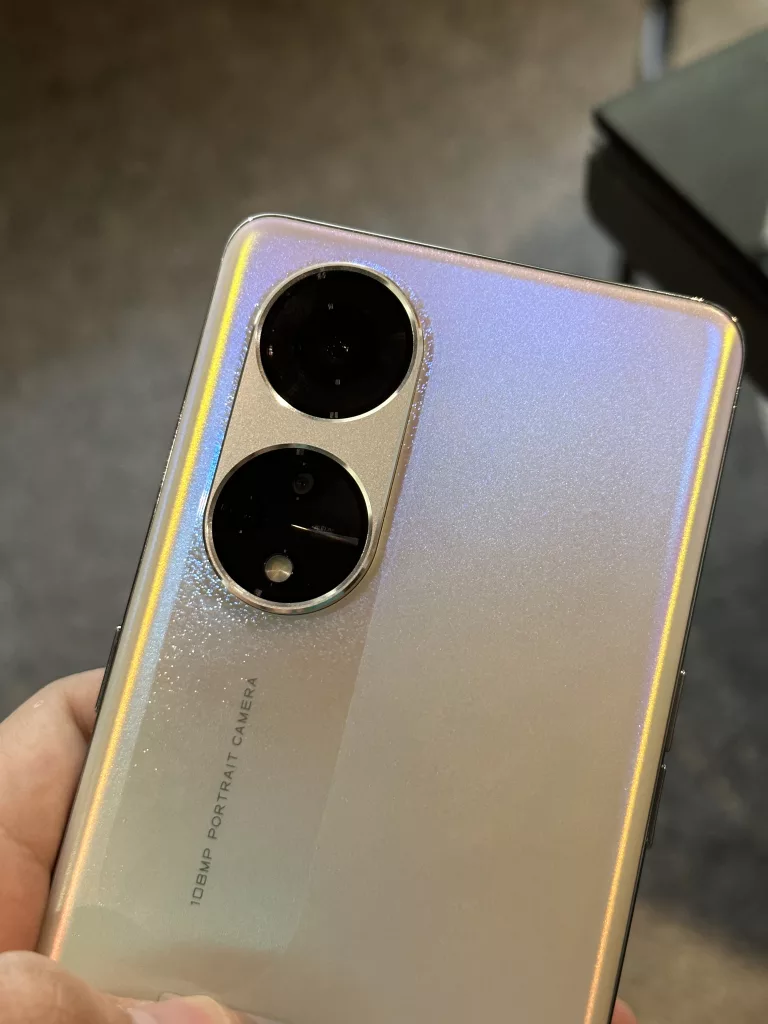 One of my earliest memories with OPPO is that they had a phone known as The Selfie Expert back in 2016. Although we are way past that version of OPPO, we still see the brand's camera prowess here in the Reno8 T 5G.
This is the first OPPO smartphone to use a 108MP main camera. Alongside that are a 2MP depth camera and a 2MP microlens with 40x magnification. It also carries a 32MP front camera. Do these cameras carry on the legacy of OPPO's camera prowess? Let's see through the photos I took!
Click on the photos for full resolution versions!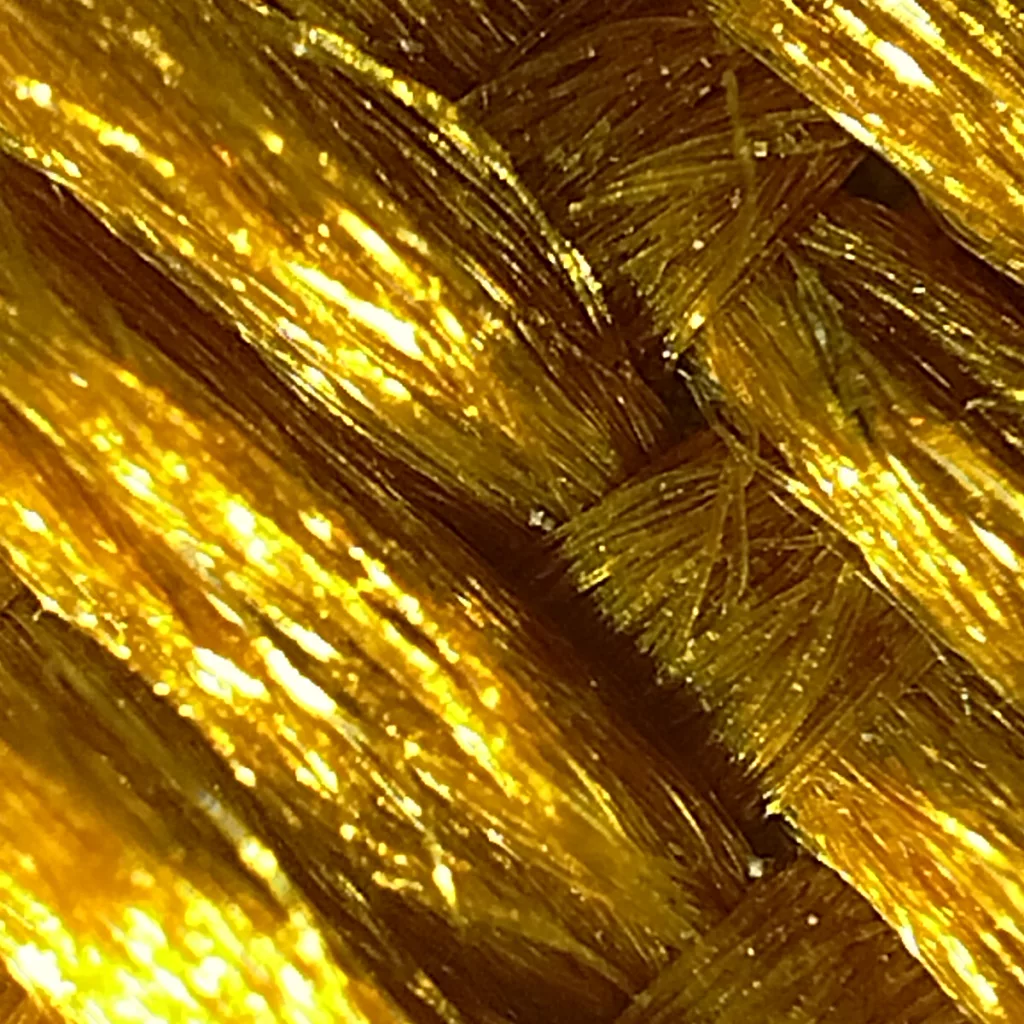 Microscope Mode
A highlight feature of this phone is its microscope mode that utilizes that 2MP microlens. You can choose to take photos with 20x or 40x magnification. Say what you will about its status as a gimmick, but it's just another way to flex your creative muscles when taking photos.
My Bon Odori 2023 Experience
I took the rest of the photos when I went to Bon Odori 2023 here in Cebu. It was basically a celebration of Japanese culture and the friendship between the Japanese and the Filipinos. The rest of my camera review will center on this event and where this phone's strengths and weaknesses show.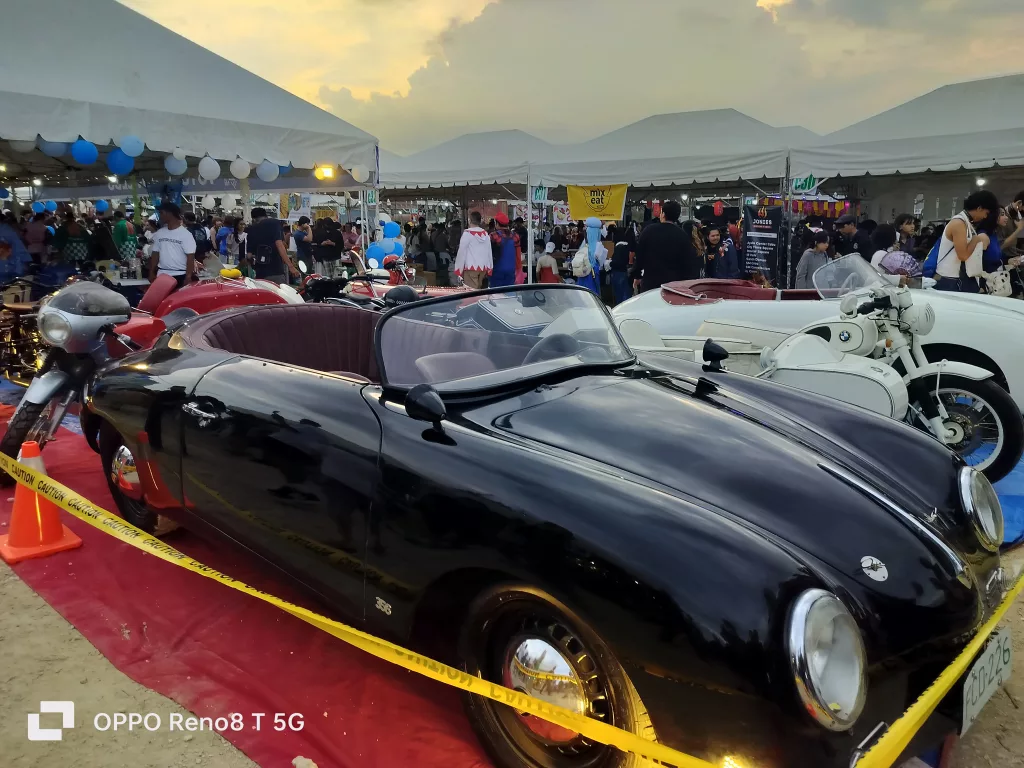 Seeing how detailed the car is in the photo above really impressed me. That same detail also showed in the old, red vintage car shown in the photo below. This tells me that OPPO's image processing really brings out the best of the 108MP main camera. Color reproduction is actually really consistent here.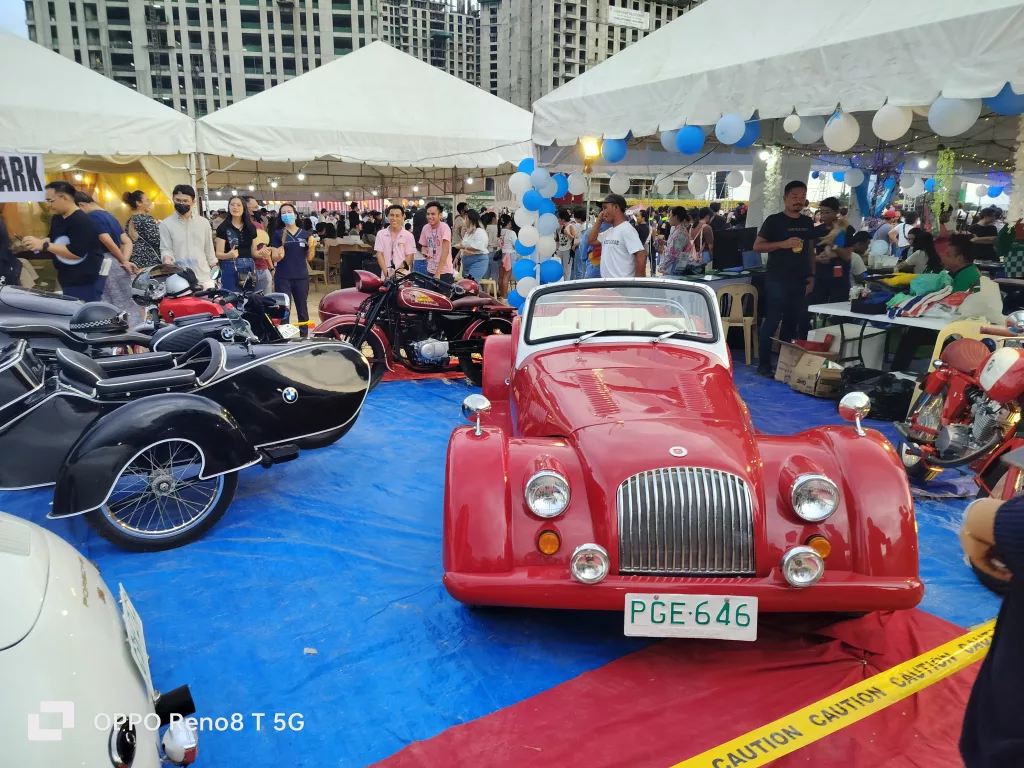 Before I went in the venue though, I just had to test the 3x zoom capability by taking a picture of bai Hotel Cebu. I'm glad that I am able to use both the normal photo and the 3x zoomed photo here.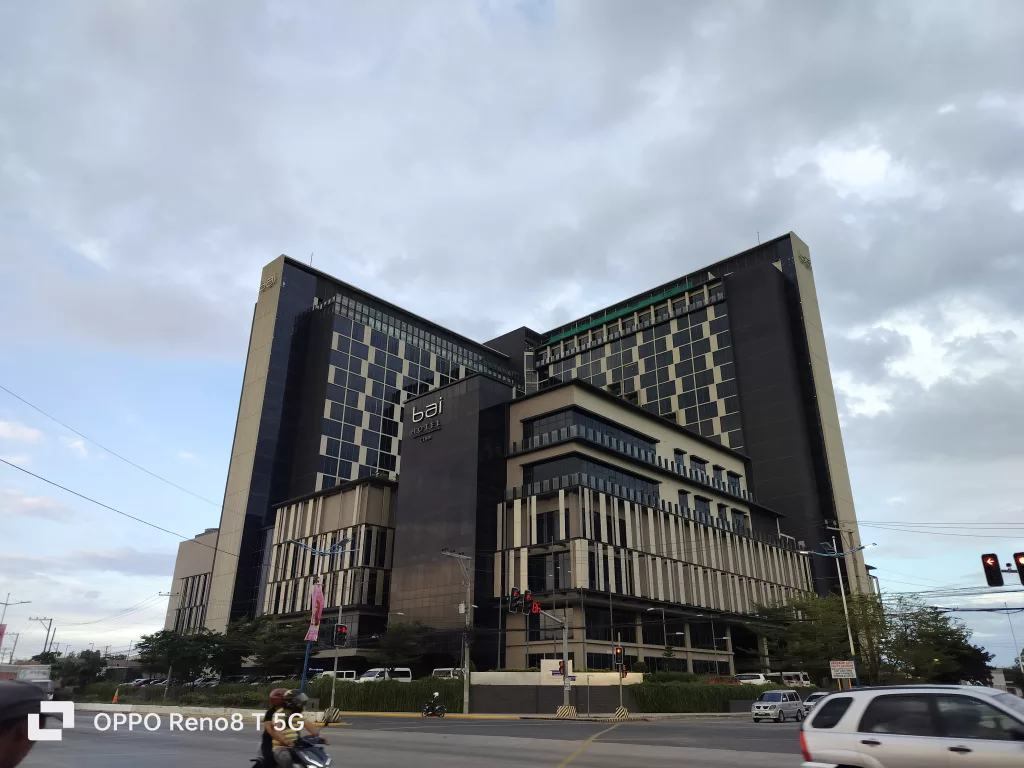 It was about to get dark in the area, but I still managed to get a good photo of the setup they had near the entrance. Phones would normally start to show noise in this slightly challenging shot, but the Reno8 T 5G does a relatively good job here.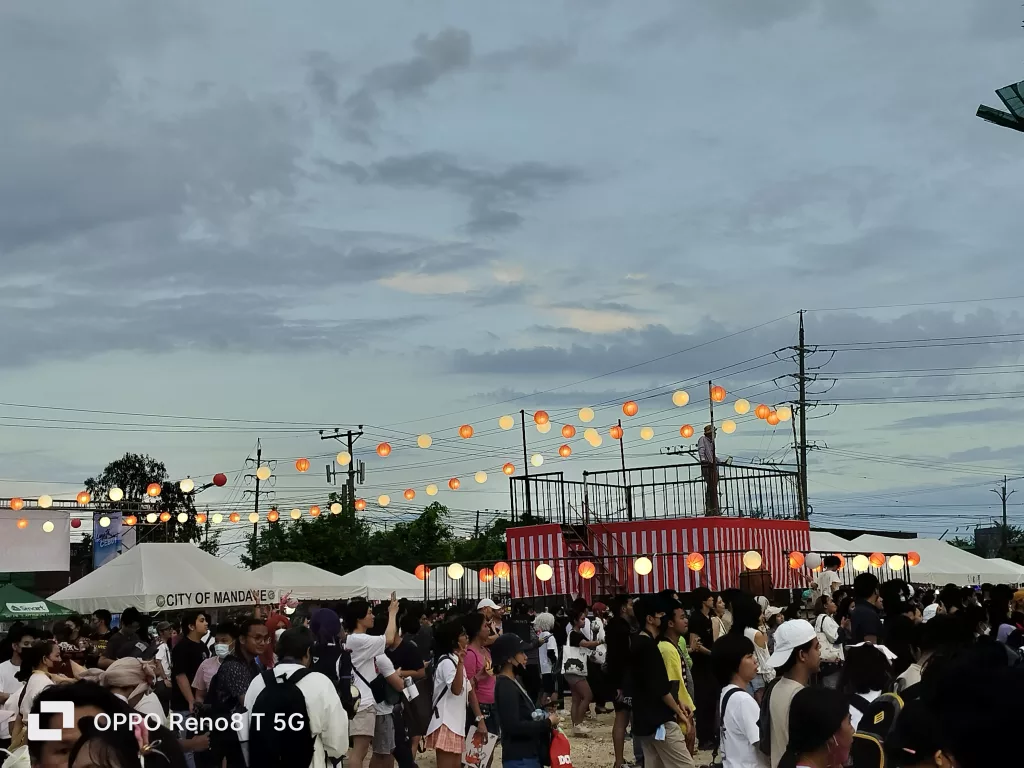 Even this affordable takoyaki look really good here. (I immediately got hungry after writing this part.)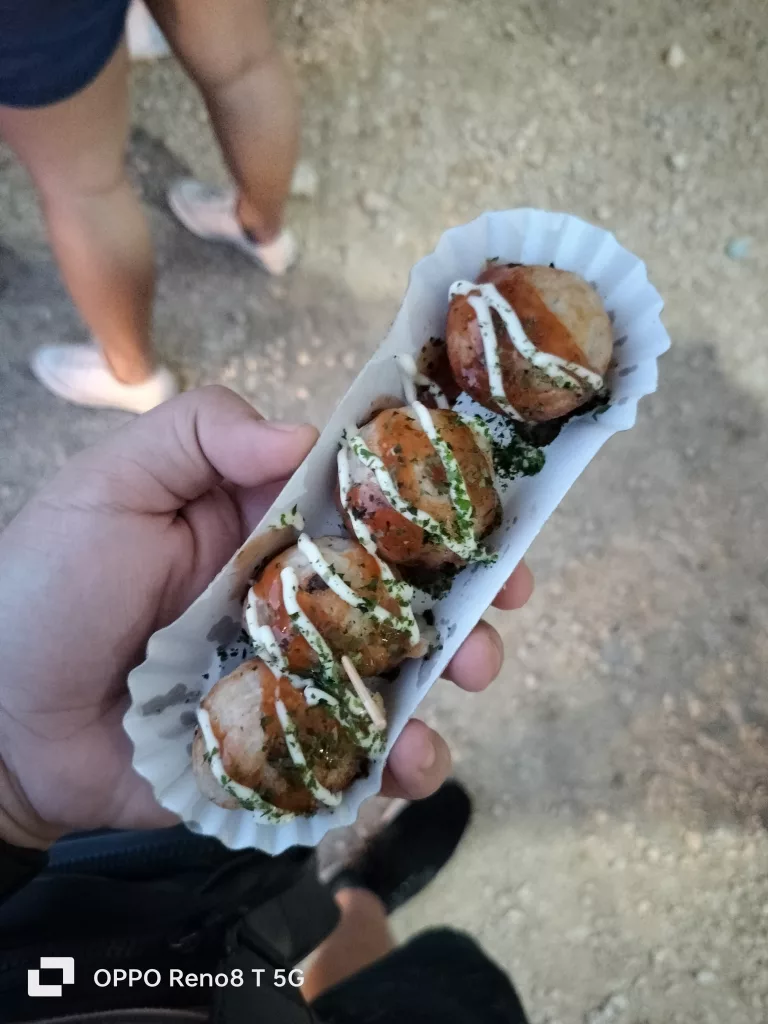 One aspect that disappointed me is the low-light performance. While most of the photos I took in low light were indoors, I could tell that there was still noise going on.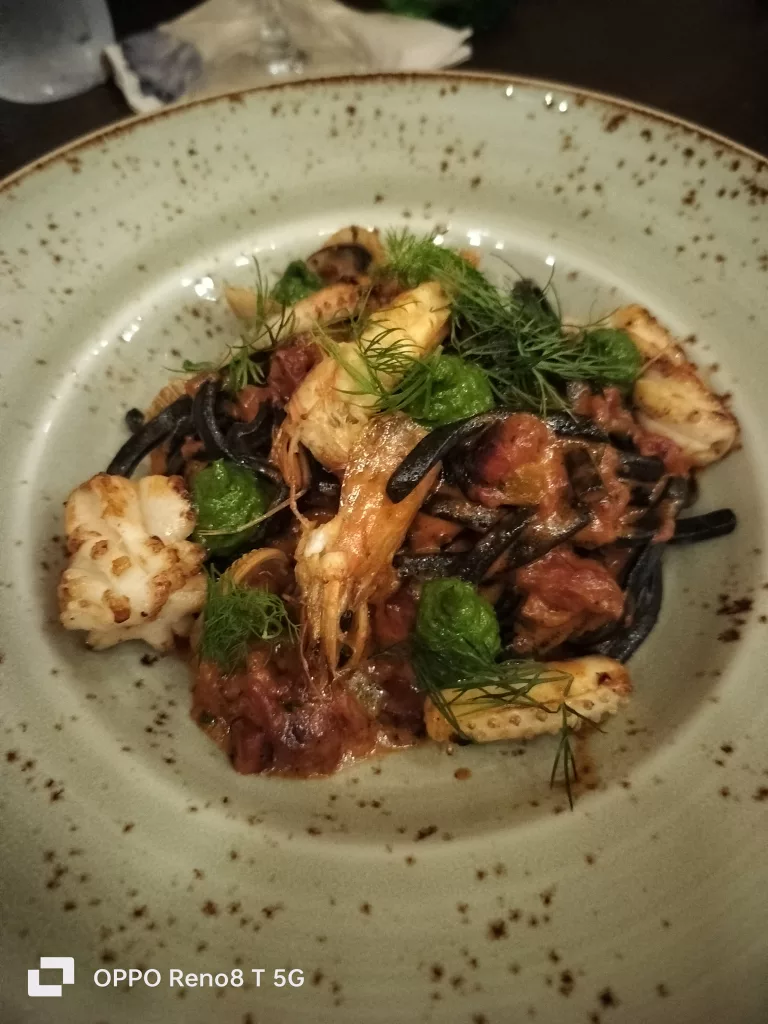 A Portrait Expert Indeed
It's a good thing that OPPO's portrait mode is really good. I've been a fan of how OPPO implemented the AI Color Portrait and Bokeh Flare Portrait modes. The cutouts are also good here. This lets me know that OPPO can adapt its camera software to midrange phones.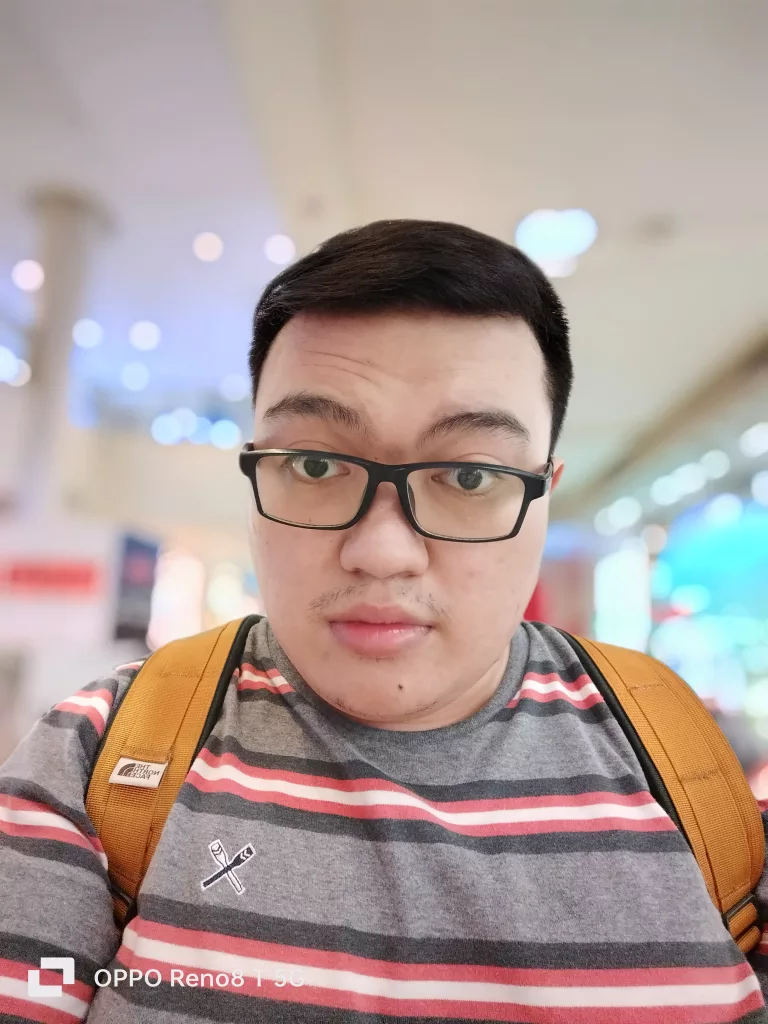 Front Camera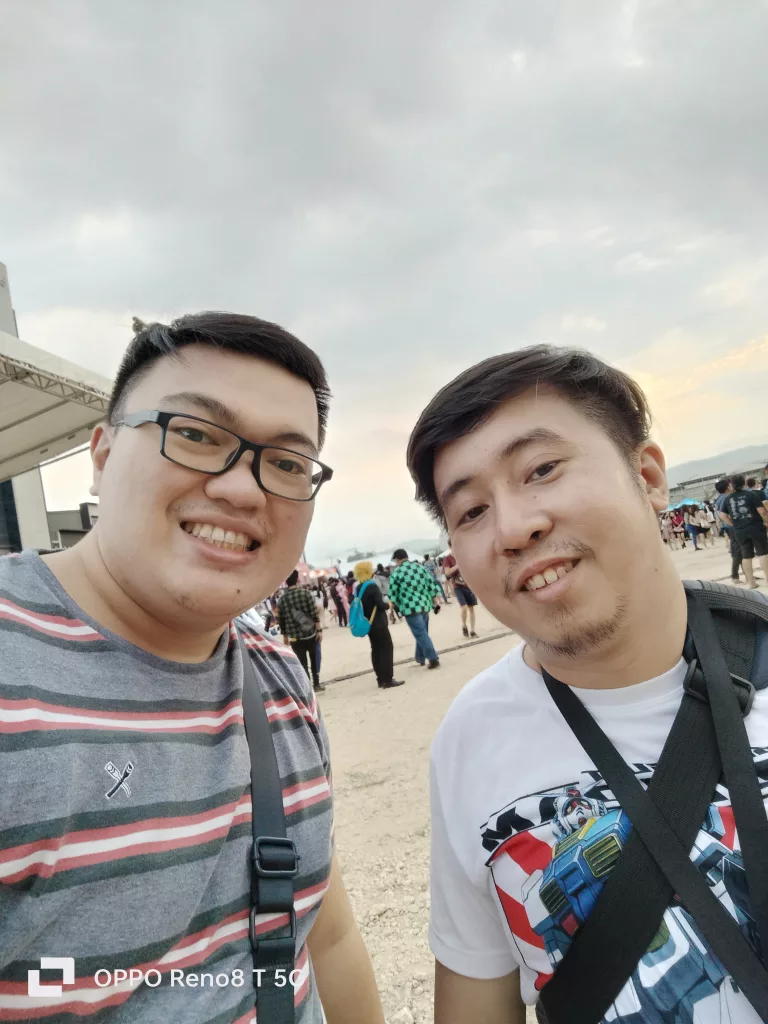 I'm actually glad that OPPO added a 32MP front camera here. The above photo is probably one of the cleanest front camera shots I've taken. Although there is some noticeable noise in low-light scenarios, I would much rather have a higher quality front camera.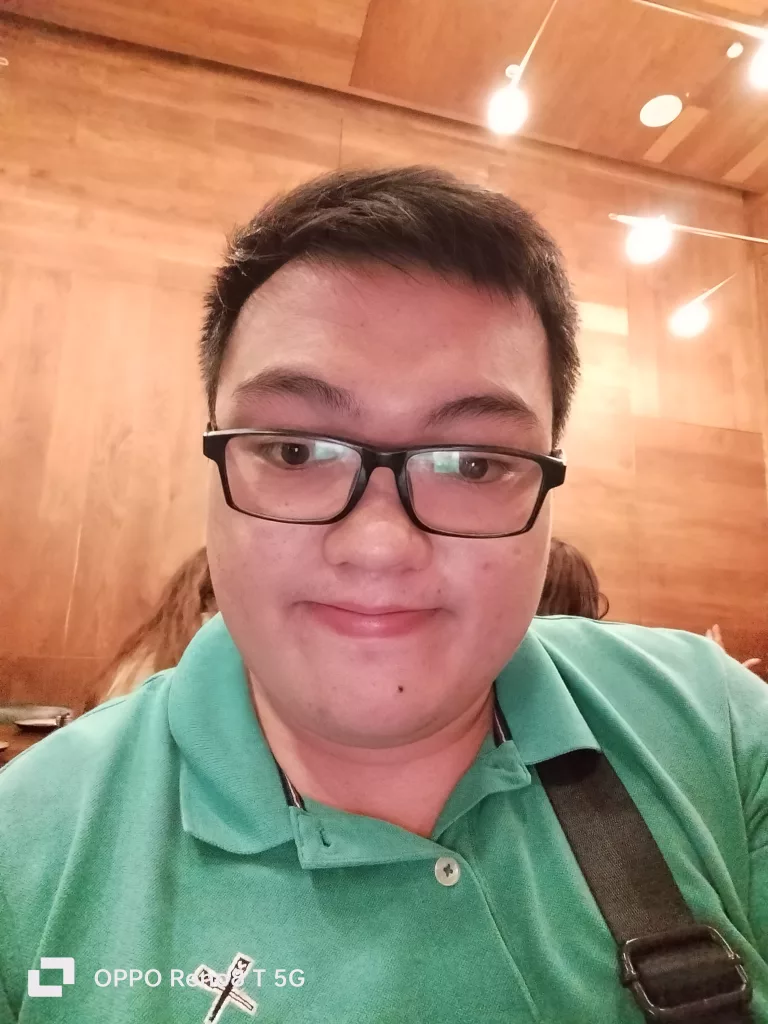 Despite some deficiencies in some low light scenarios, I still think OPPO did a good job with its first go-around with a 108MP main camera. The other 2MP cameras are just there to support the main camera, so I wish we could have just gotten an ultrawide or a telephoto here.
Should You Buy the OPPO Reno8 T 5G?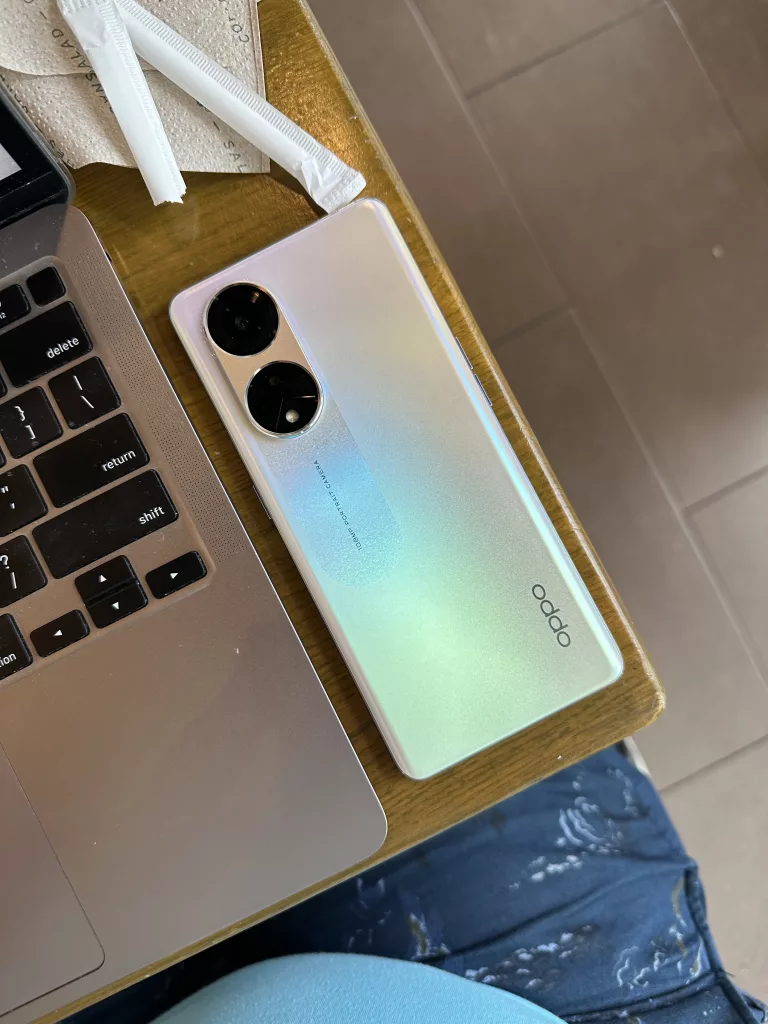 Going into this review, the fact that OPPO made a separate Reno8 T series baffles me. After using the OPPO Reno8 T 5G for two weeks, I think that it and the non-5G version have their place in the lineup. Despite the company's efforts to push the cameras on the Reno8 T 5G, the standout features were its display, battery life, and its smooth user experience. Sure, the cameras on this phone managed to produce mostly good photos. It's just unfortunate that I would recommend this phone despite its camera performance, not because of it.
Pros
Tried-and-true OPPO Glow design shines, especially in the Sunrise Gold color
microSD card support
Its 120Hz 3D curved screen is really good
ColorOS + Snapdragon 695 = smooth user experience
OPPO's first use of a 108MP camera mostly delivers
Battery life is good thanks to its 4800 mAh battery + 67W SUPERVOOC charging
32MP front camera quality is also a standout
Cons
The design and display felt very familiar
No headphone jack
Snapdragon 695 processor limits this phone's video capabilities
Low-light photos could be better
Could have used a telephoto camera over the 2MP depth and microlens cameras
You can get the OPPO Reno8 T 5G in either Sunrise Gold or Midnight Black. It retails for P23,999. This phone is available offline through OPPO concept stores and authorized retailers. You can also get this phone online via its Lazada, Shopee, and TikTok Shop stores.