Google just held its Made By Google event for this year and we were all totally surprised by what they announced! I am just kidding though. Like clockwork, Google just can't seem to hide their excitement for the new Pixel phones that leaks kept coming out! Nevertheless, Google launched its newest devices at the event. Those are the Pixel 8, Pixel 8 Pro, and Pixel Watch 2. The Pixel Buds Pro got updated colors to match the new Pixel phones. You would think all of that excites me and normally you'd be right. If you have read some of my Pixel content before, then you know I'm more negative on the Pixel than most.
But First, The Positives
Before I get into the most baffling thing about the Pixel 8, let's talk about some of the big positives.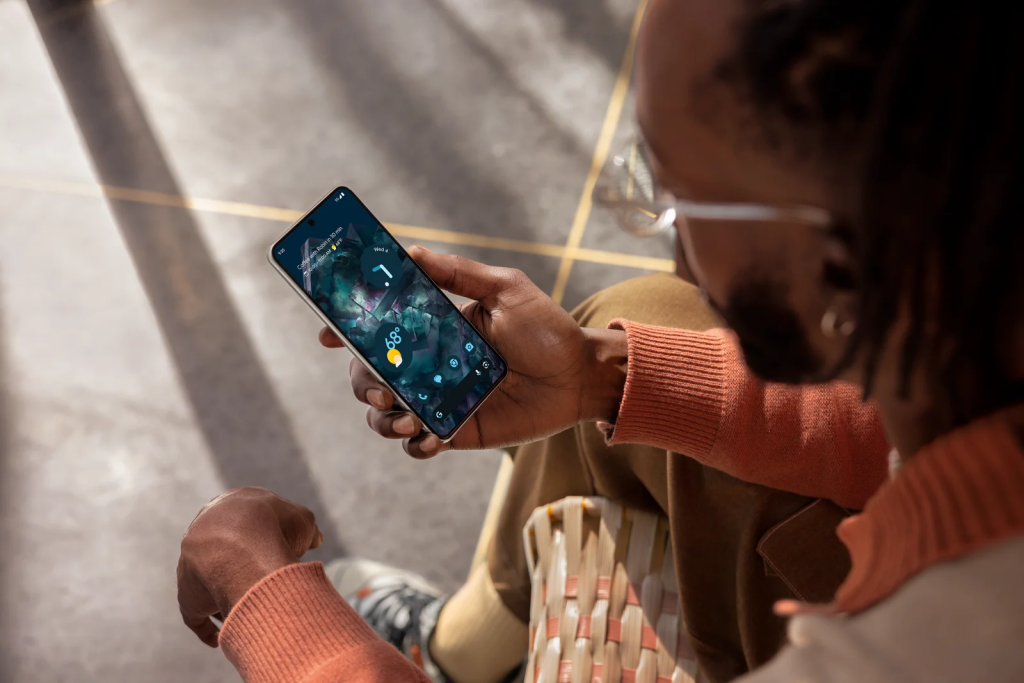 I just love that Google committed to provide SEVEN YEARS of Android OS and security updates for both of the new Pixels. This means that Google has now beaten Apple in providing the longest software support on the market. (The iPhone 6s and 6s Plus did get 7 years of OS updates, but iPhones from the iPhone 7 to iPhone X only got 6 years of OS updates.)
It's nice to see Google promoting a more sustainable phone not just in terms of updates, but also in terms of repairability. They mentioned the company's partnership with iFixit where you can get genuine parts in order to repair the phone yourself. While there aren't parts for the Pixel 8 just yet, a teardown video shows that it might not be long until that happens:
Another big positive is how Google put more focus on video! Features like Audio Magic Eraser which reduces distracting sounds in your video and Video Boost with Night Sight that dramatically improves the quality of your low light video. This is thanks to upgraded camera hardware and improvements in computational photography, videography, and audio. The best feature in the camera department for me is Best Take, which detects when you've taken a burst of group photos and selects the best face for every person in the photo!
THE MOST BAFFLING THING.
Now that I got that out of the way, I'll tell you the most baffling thing about the Pixel 8 and 8 Pro.
AVAILABILITY.
Yeah yeah, I've already talked about this in my "I Don't Care About the Google Pixel" post. The biggest difference between back then and today is that Google is making me care about the Pixel. From all the camera features it has to the really cool Call Screening feature, Google's software really shines the brightest in its own devices. While I wish Google would just spread the love to the rest of the Android ecosystem, I just don't see that happening at all.
You would think that Google would have figured out how to spread the Pixel love to more countries by now. That isn't the case at all as Google only sells the four most recent Pixel phones in up to 21 countries! (The Pixel 8 and 8 Pro are only available in 19 countries.)
I totally get that the Pixel Fold has really limited availability, but even the Pixel 7a isn't more widely available! While Google is really gaining ground in the United States, it would be nice to see the company spread the Pixel love even more. I know more than a handful of people who would LOVE to get a Pixel (and even one who actually has one). Whether it's a supply chain problem for them or just the difficuly of getting sales and aftersales to certain countries, I think it's about time Google should make a big push.
Here's hoping that Google makes that big push next year. I feel that the world is more than ready to see the Pixel in a bigger stage.