The rise of Infinix cannot be stopped as part of the Transsion Group's growth. With the whole group just reaching the number 5 spot in the global smartphone market, it's no surprise that the brand can make a lot of bold moves. One such bold move is this higher-tier model of the brand's NOTE 30 Series. I did not expect Infinix to do such a move. Good thing they did though because I get to see whether Infinix was right to name this phone the way it is. Here is my review of the Infinix NOTE 30 VIP.
Disclaimer: Infinix Philippines sent over the Infinix NOTE 30 VIP review unit in Glacier White. I got it in July 5 and have been using it for around a month.
Design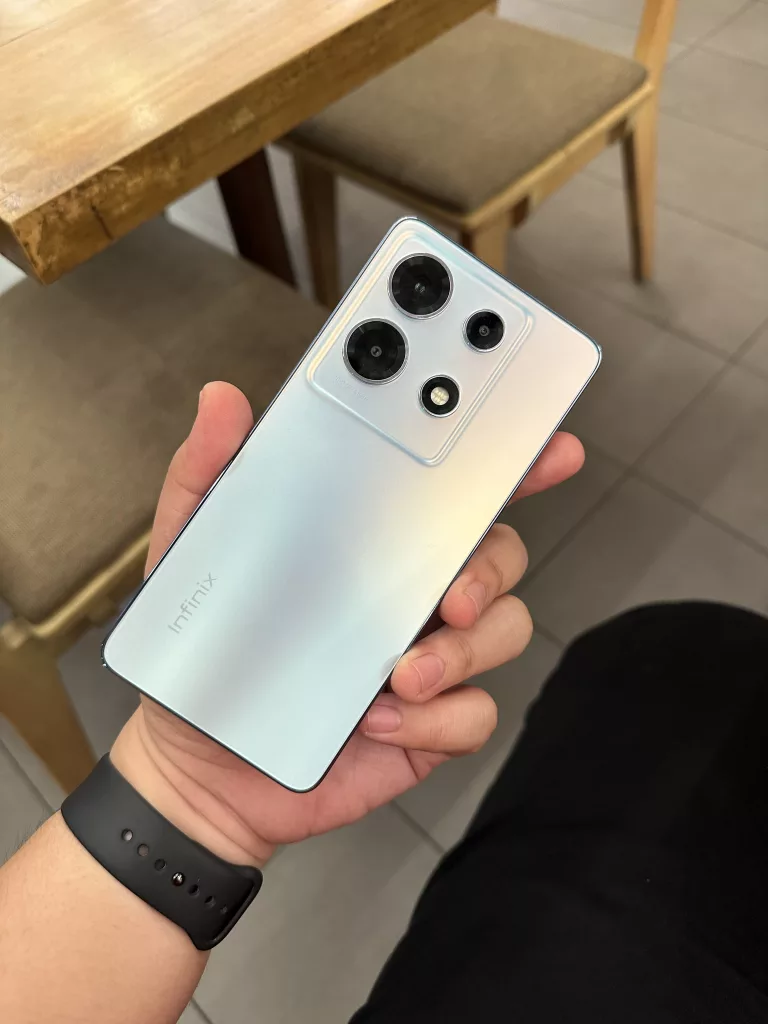 I have to be honest: the last thing I expect from Infinix is to put out phones with really attractive designs. This year must be a coming-out party for them! I did like that unique back on the Infinix HOT 30 and the back of the NOTE 30 VIP looks stunning as well. It helps that I got the Glacier White color since it feels like the most attractive of the available colors.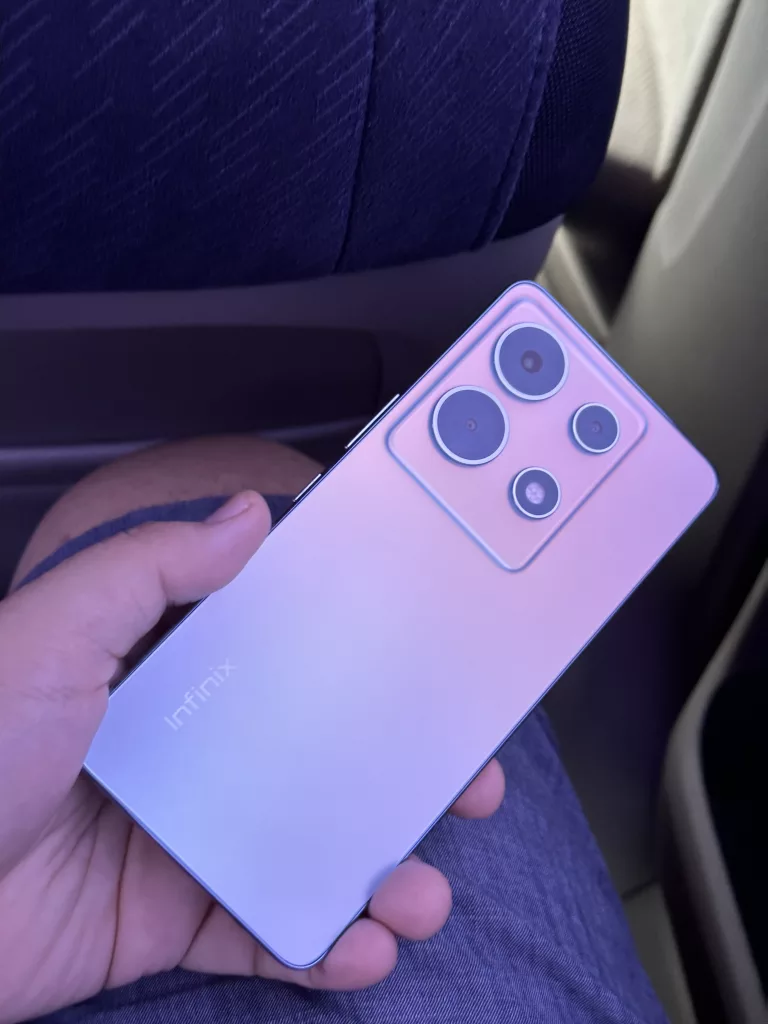 This color even has this sort-of gradient effect where you can see sunlight-like colors depending on how the light hits the phone. If you're not into this sort of thing, you can go for the more understated Magic Black color.
Two things that fell out of favor with recent midrange phones are the headphone jack and microSD card slot. Infinix managed to stuff those two features in the NOTE 30 VIP while still bringing all of its highlight specs! If I have to be honest, I'm not a fan of this shiny metallic frame. Because these are flat sides, it's so easy to get fingerprints on them. Good thing they help with grip somewhat even if I'm not into the feel of them.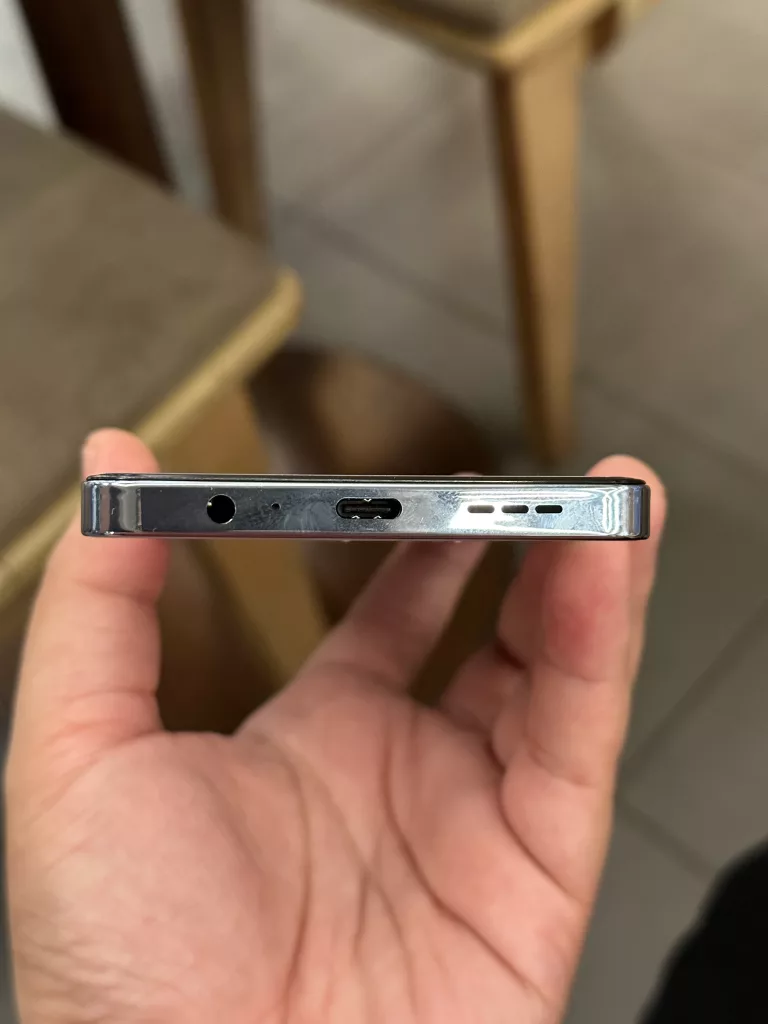 All in all, I'm totally okay with the overall design of the NOTE 30 VIP. While I am in awe of the Glacier White color and the phone having a matte back, it just looks like the other NOTE 30 Series phones. The shiny metallic frame doesn't help things. I think they only tweaked the design to make it fit better with the specs they included here.
Display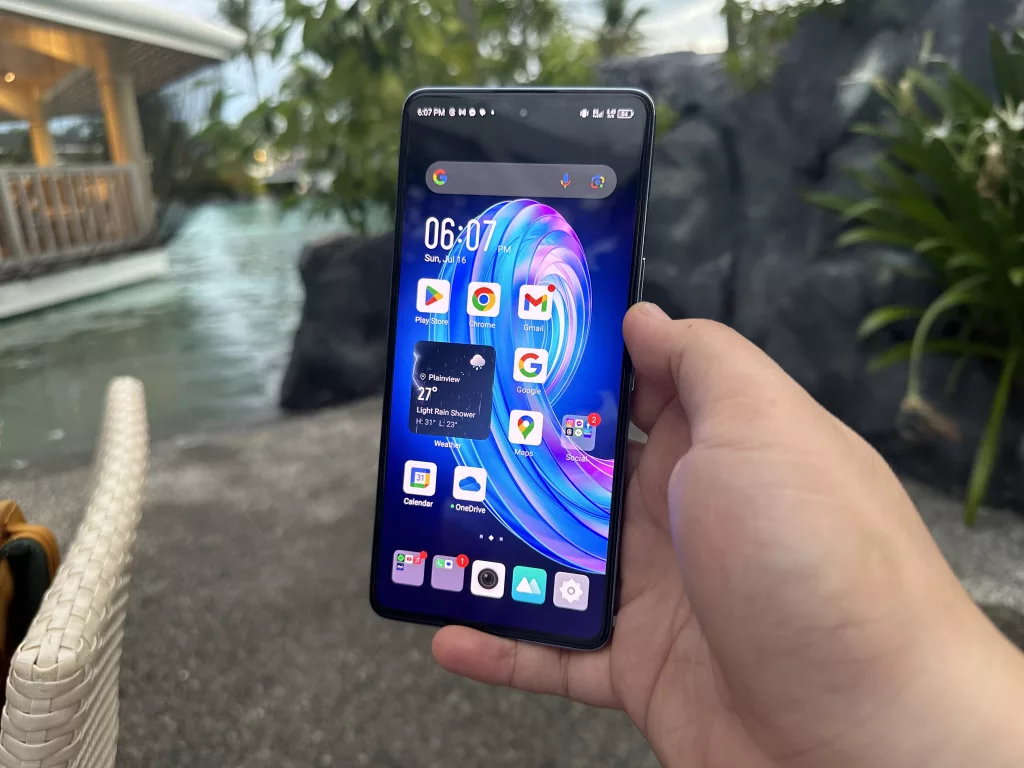 One of the specs that I looked forward to seeing from Infinix is how the brand does an AMOLED display. The NOTE 30 VIP brings a 6.67-inch FHD+ AMOLED display. It supports 10-bit color (up to a billion colors), has a 120Hz refresh rate, and has a resolution of 2400 x 1080.
The display is bright and color accurate enough for my use. It's bright enough outdoors though I wouldn't use it under really bright sunlight. For all intents and purposes, this feels like a display for an upper-midrange phone except the lack of HDR support. I wouldn't expect that feature in a P14,000 phone, of course. Infinix went above and beyond in bringing a good 120Hz AMOLED display with 10-bit color support to the midrange segment.
I would think that Infinix would opt for a side-mounted fingerprint sensor in order to cut costs. That isn't the case as the NOTE 30 VIP has an in-display fingerprint sensor. It's really responsive and I haven't had issues with it besides the usual ones we see with this kind of fingerprint sensor.
Like most midrange phones in 2023, the display is probably the least controversial part of the Infinix NOTE 30 VIP.
Performance and Software
The Infinix NOTE 30 VIP uses the MediaTek Dimensity 8050 5G processor with 12GB of LPDDR4X RAM and 25GGB of UFS 3.1 storage. As mentioned before, it has support for a microSD card up to 2TB. This is probably the chip with the most performance I've seen in a sub-P15,000 phone.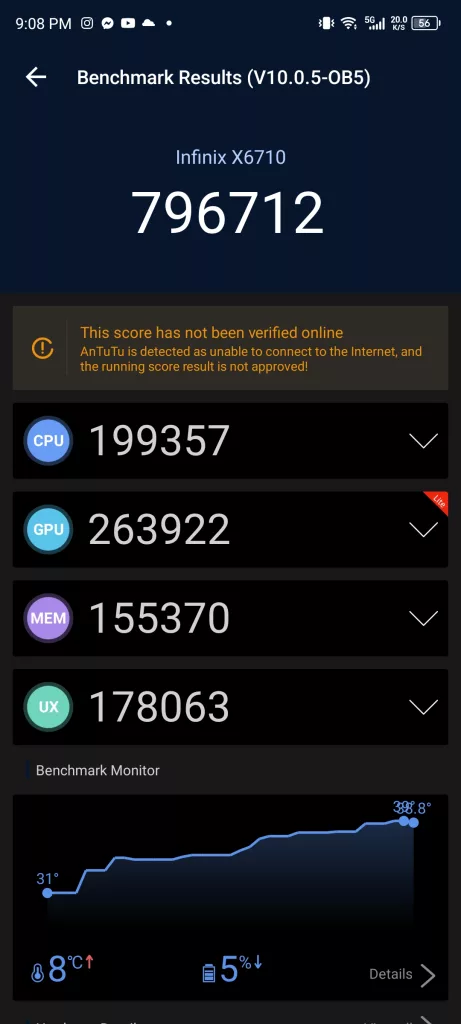 As a comparison, I've tested phones that are more expensive than the NOTE 30 VIP that score less! I did get the default settings used in both Pokémon UNITE and Honkai Star Rail. Both run well for the most part, with Honkai having some frame drops but pretty much playable. The phone did heat up when playing Honkai Star Rail, but that's already expected given the chip it has. Its performance still impressed me despite that fact.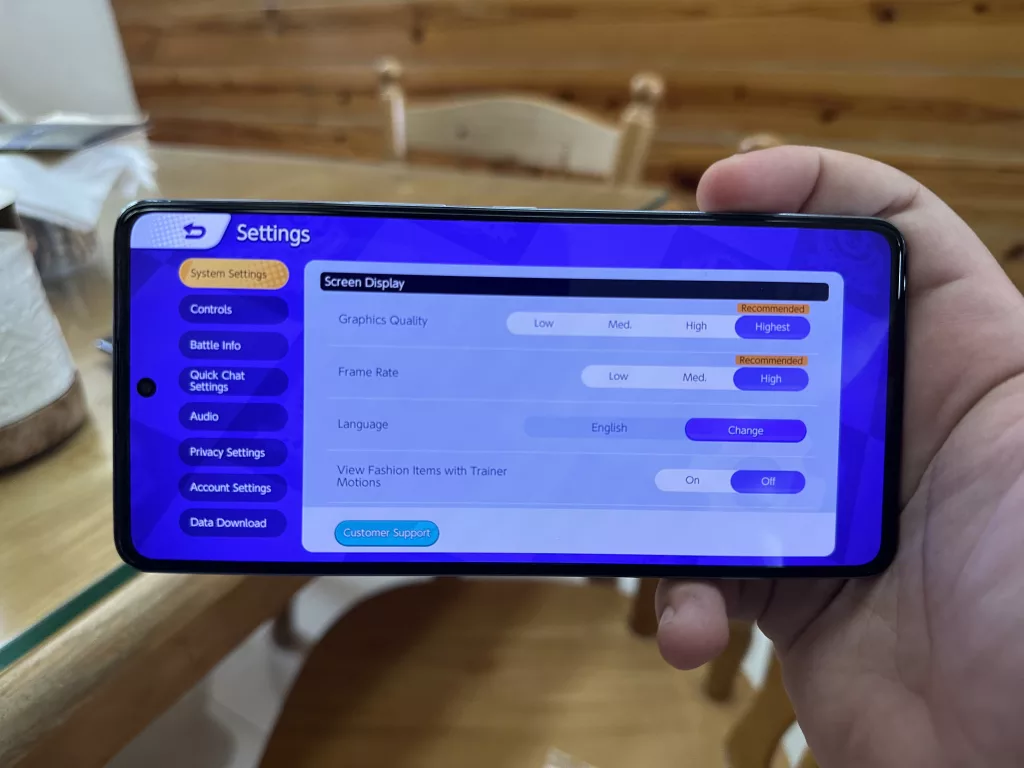 Another thing that surprised me is how well this phone's stereo speakers perform. For a phone of its price, it really sounds as good as other phones above its price range. The speakers can get a bit tinny in high volumes, but the quality is really good for the most part. People may think that stuff like Sound by JBL is just branding, but it may actually be something legitimate in this case.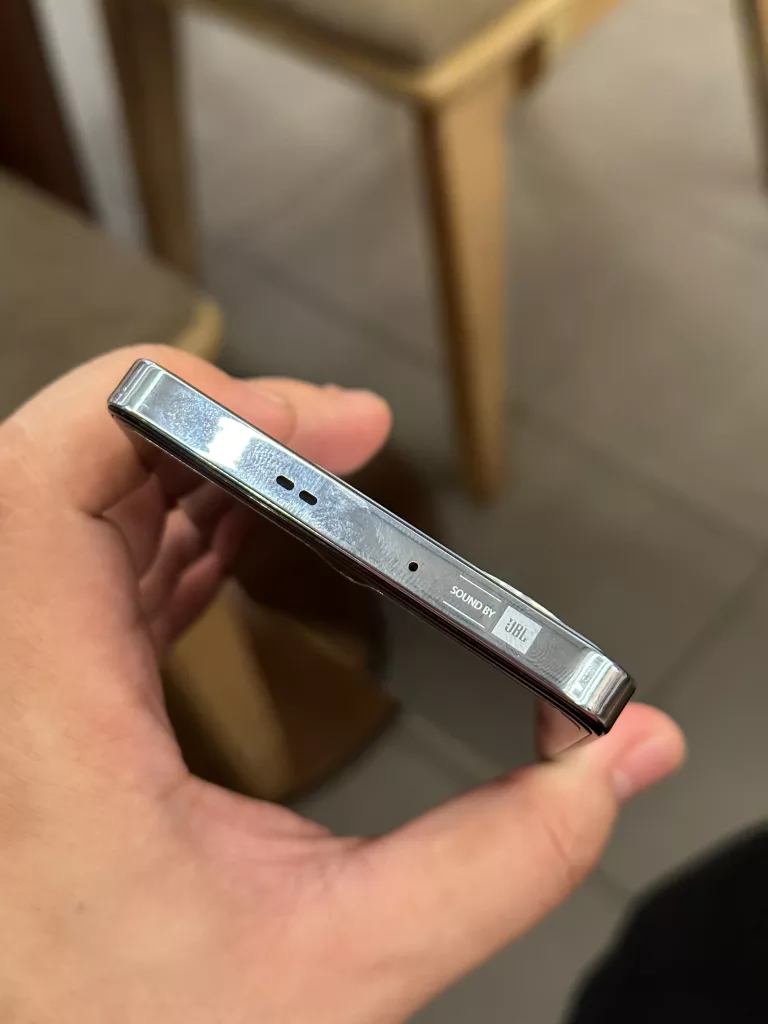 The Infinix NOTE 30 VIP runs XOS 13 based on Android 13. I've never been a fan of Infinix's software and that really hasn't changed here. It's great that the brand was able to bring up to 9GB of virtual RAM with MemFusion. It's good enough for most tasks though, and shouldn't get it in your way. I just personally think that it's not as polished as other Android skins out there.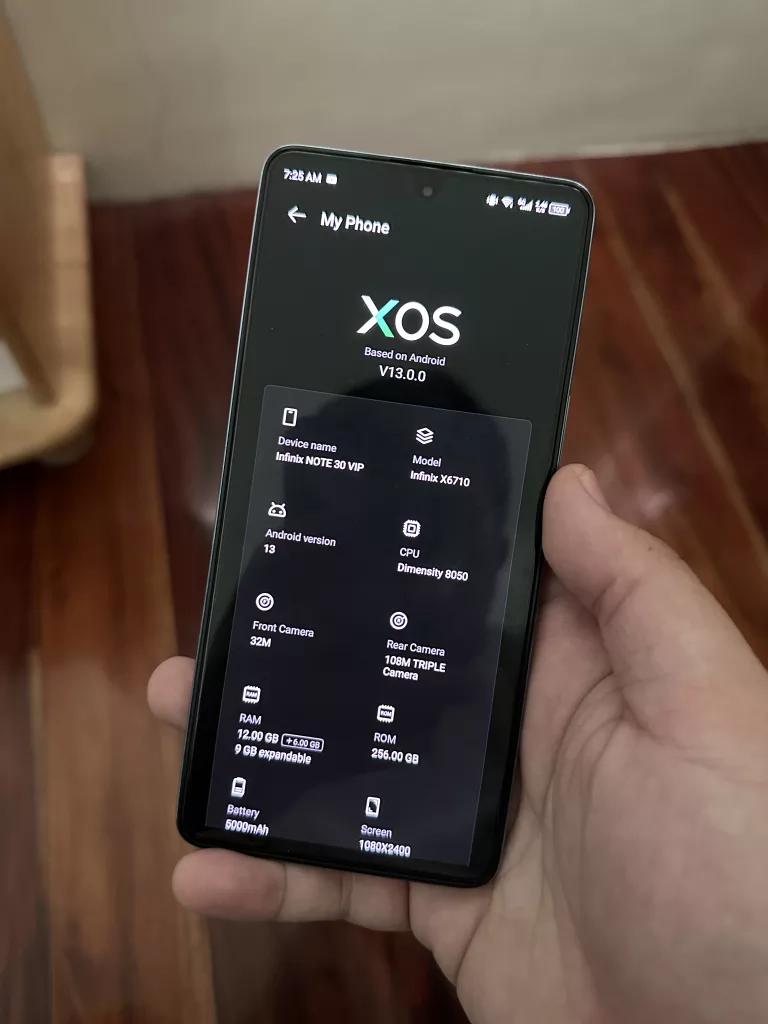 All in all, I'm really impressed with the overall performance of the NOTE 30 VIP. Despite my usual qualms with the software, this phone won't get in the way of what you want to do with it.
Battery Experience
If there is one aspect where the NOTE 30 VIP truly shines, it's the overall battery experience. The theme here is choice! It all starts with a big 5000 mAh battery. While this phone doesn't have the best battery life in its segment, it can still last for a full day of mixed use. I always get in at least 30 minutes of mobile games like Pokémon UNITE, social media use, and watching videos. As you can see in the PCMark results in the rightmost photo, it nearly reached 10 hours of use when it dynamically adjusts the refresh rate.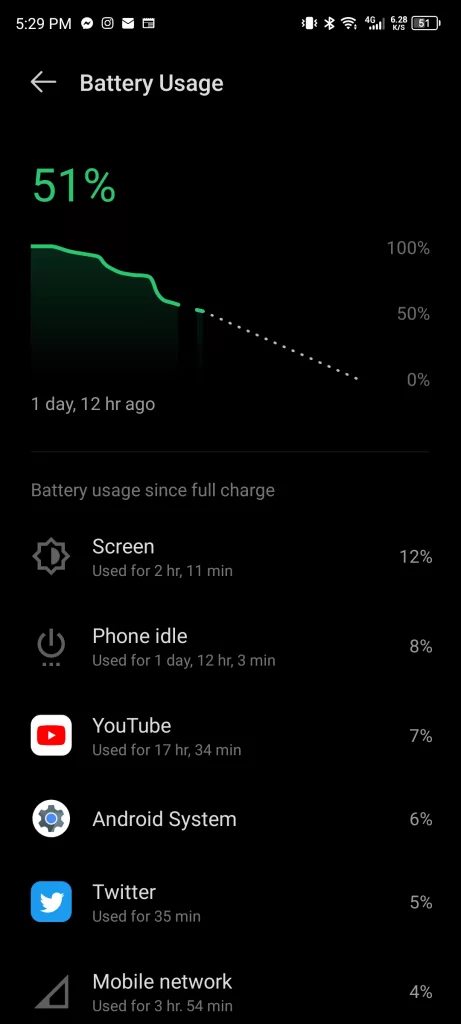 The biggest strength of the NOTE 30 VIP is in its charging options. You have the usual wired charging with its 68W All-Round FastCharge, but you also get 50W wireless charging! This is simply UNHEARD OF at its price point, let alone the midrange segment.
The best part is that you don't need to buy a separate wireless charging pad to try it out! Infinix is so generous in including a 15W Wireless FastCharge Pad with the phone. You may not reach the advertised 50W charging speed, but it's still convenient to have one included. It should be noted that Infinix Philippines has no plans to sell the 50W charging pad in the country. You may have to import it should you want to get one.
Another charging feature this phone has is bypass charging. This lets you charge the NOTE 30 VIP and the current from the power adapter bypasses the battery and goes straight to the components that need power. This is genuinely useful, especially in long gaming sessions.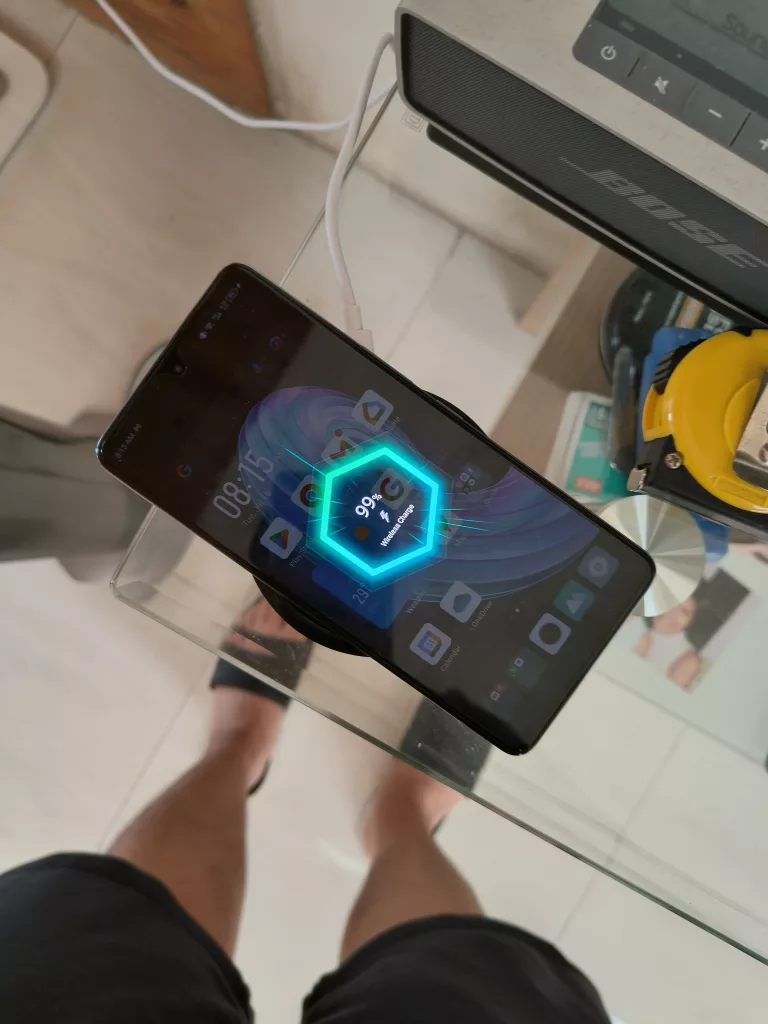 Charging this phone with the included 68W charger generally takes 35 to 45 minutes for me. We've really reached a point where anything less than an hour is fast enough for most people. I do appreciate the shorter time when I'm rushing though!
It's so refreshing to see a more versatile phone in terms of charging. The battery life may be decent at best, but the charging experience more than makes up for it.
Cameras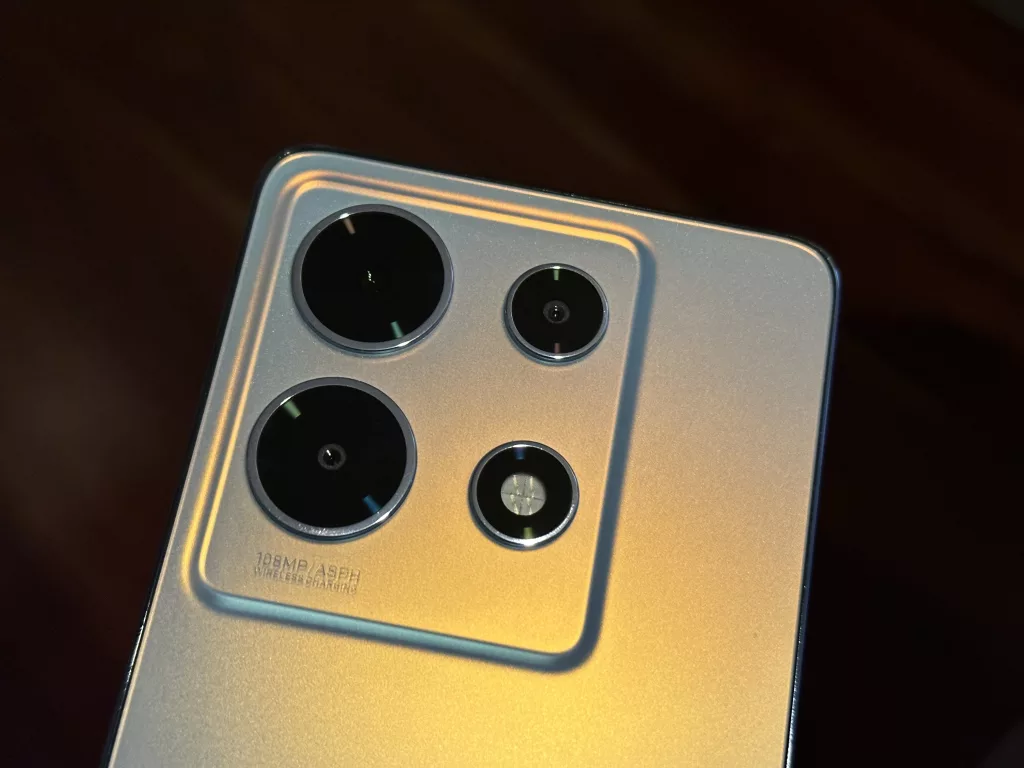 I haven't really seen a smartphone line from Infinix that really focuses on cameras, so I don't really expect too much in this department. The NOTE 30 VIP clearly focused on two things in this aspect: its 108MP main camera and its 32MP front camera. (We only get two 2MP cameras for depth and macro capabilities.) Does this mean that this phone doesn't have anything to offer with its cameras? Let's find out by checking the photos.
Click on the photos for full resolution versions!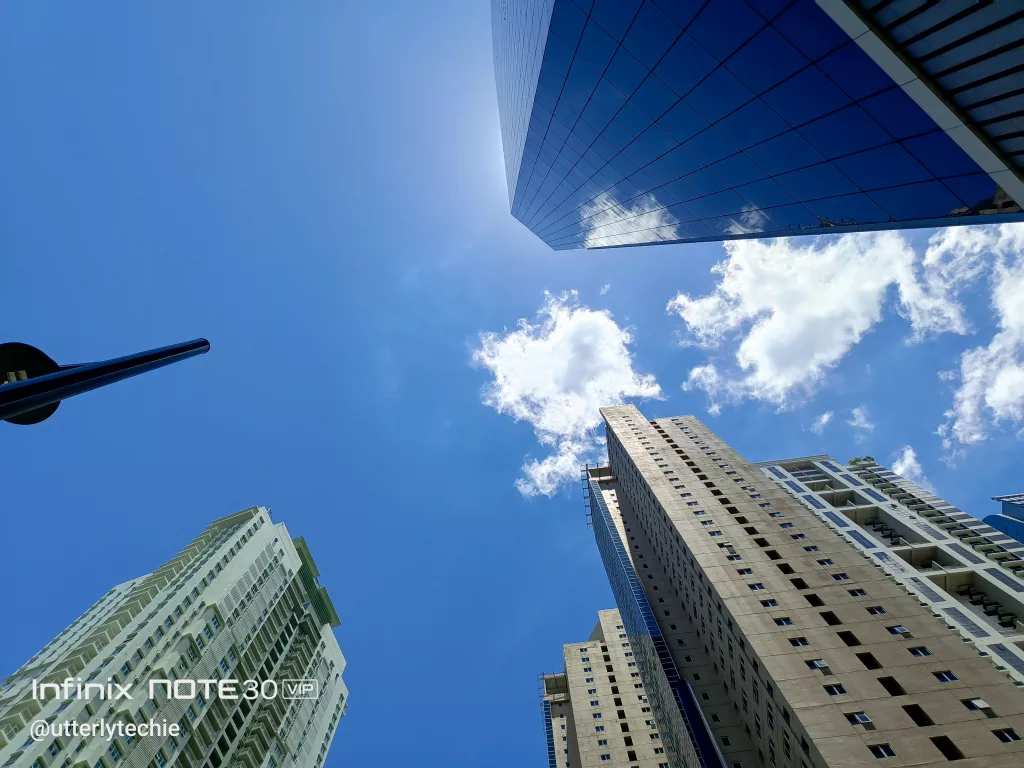 It's a good thing that photos coming from the 108MP main camera look really good. The camera manages to capture so much detail in bright light. I even like how the sky looks in the photo above! As of writing this, I already ate but the food in the photo below is just making me hungry again.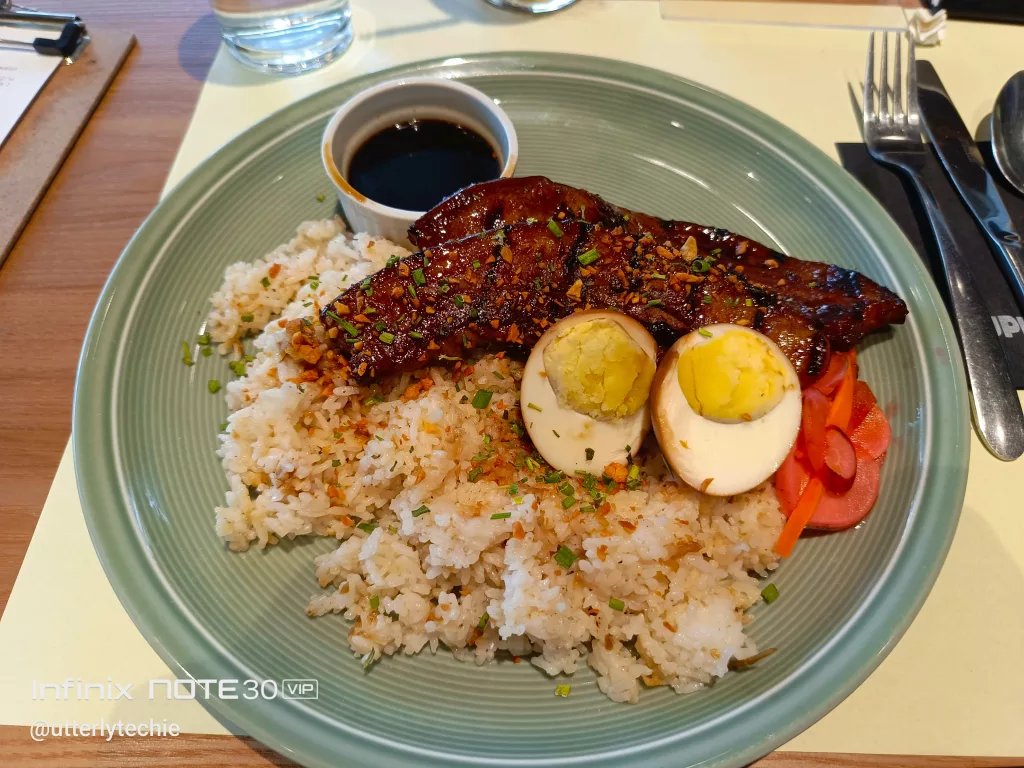 It does tend to struggle with moving things and creatures, especially this cute dog!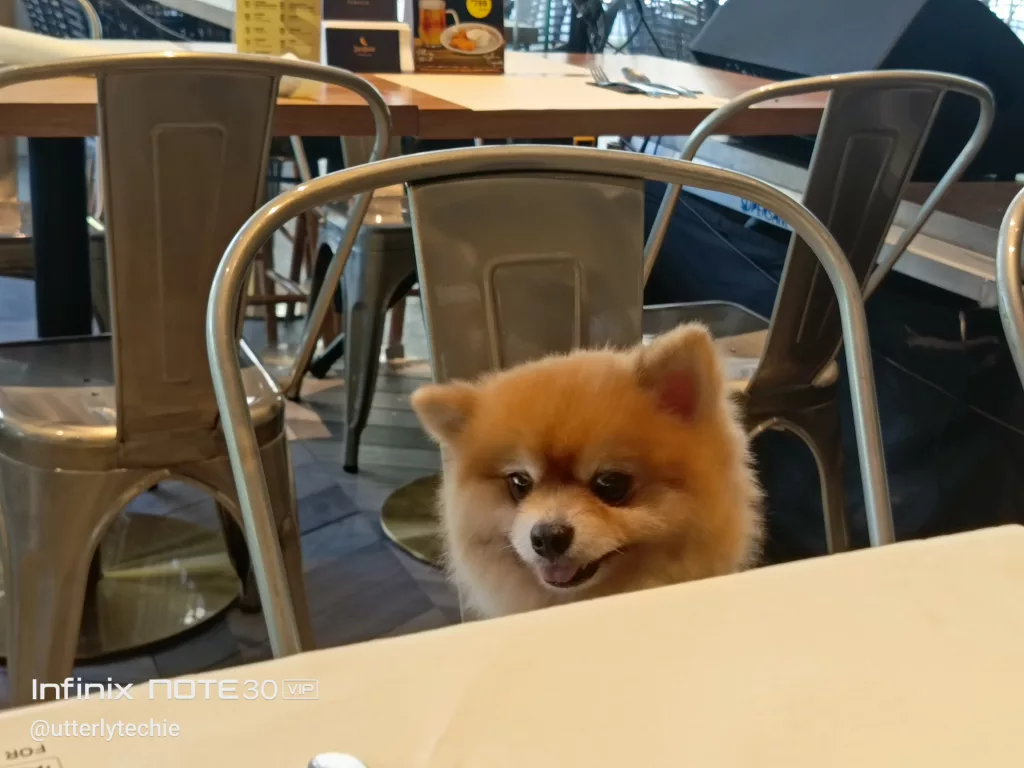 The 2x Zoom photos I got were good! There is still enough detail to work with. However, I still see color inconsistencies between 1x and 2x. This has always been a problem in the midrange segment and I don't think it'll get solved since it involves image processing.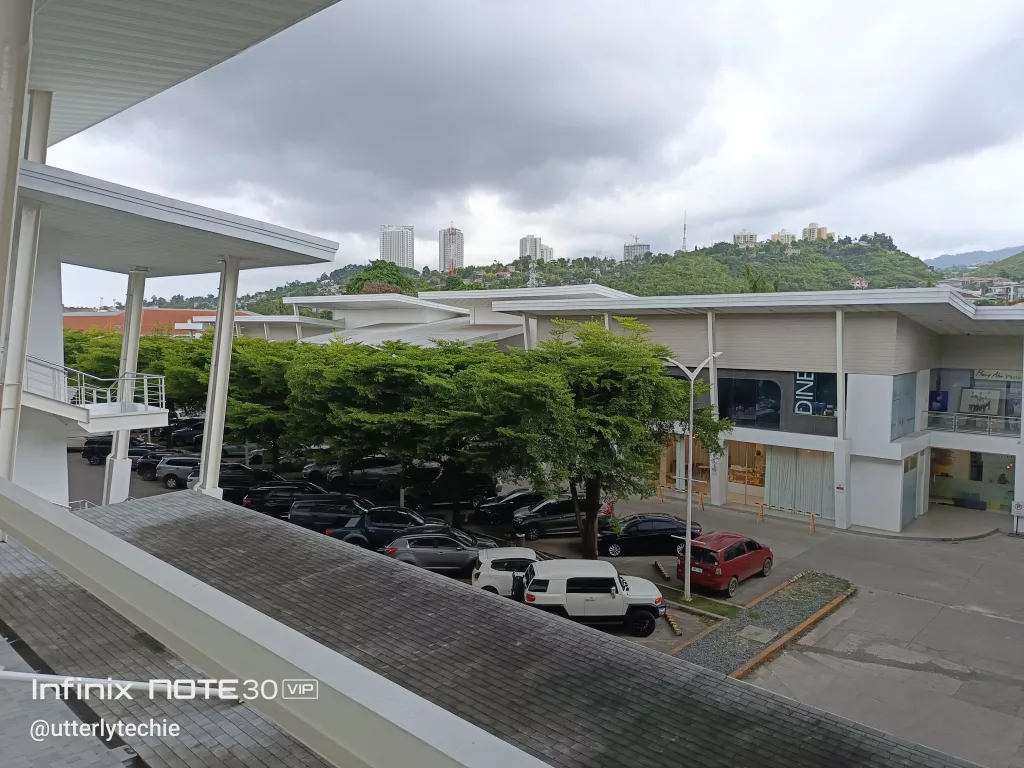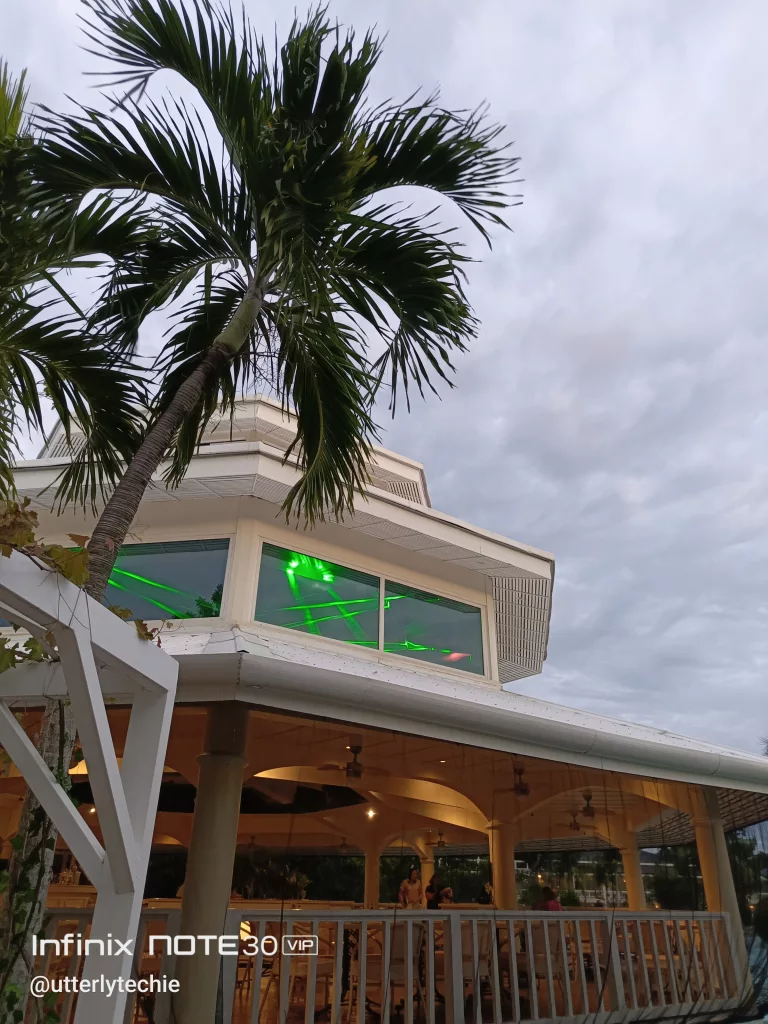 That doesn't mean the colors aren't good though. Far from it! In scenarios with lower light, the photos end up more pleasing than in brighter scenarios. It also helps that I took photos in a resort with lots of nice scenery.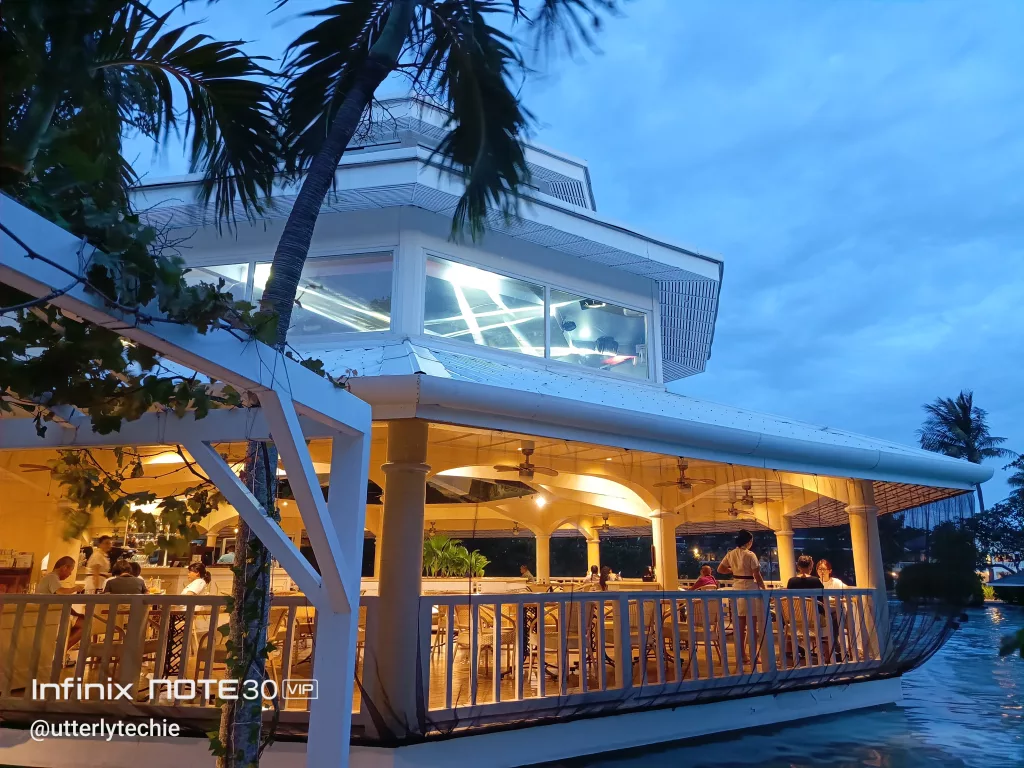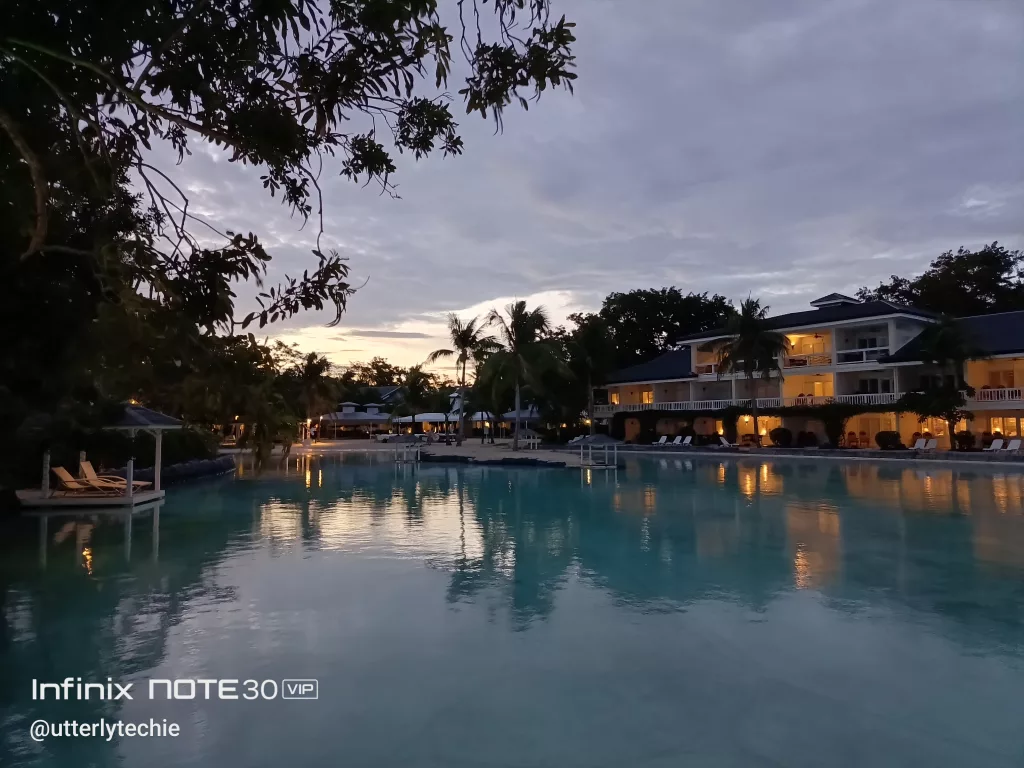 Front Camera
The 32MP front camera takes surprisingly good photos! Faces don't look washed out here and there's enough detail to go around. It struggles with low light though, so I didn't bother to show those photos here.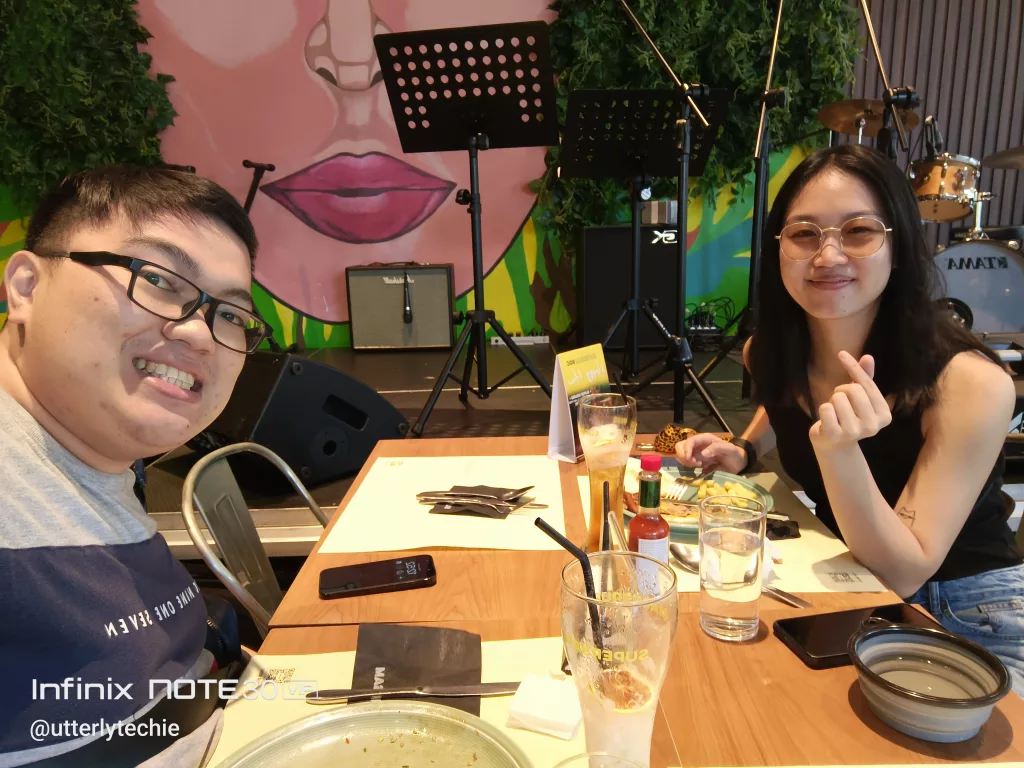 All in all, the two cameras that was given attention produced really good shots for the most parts. There may be edge cases where this phone's cameras might struggle, but you'll enjoy taking a lot of photos with this.
Should You Buy the Infinix NOTE 30 VIP?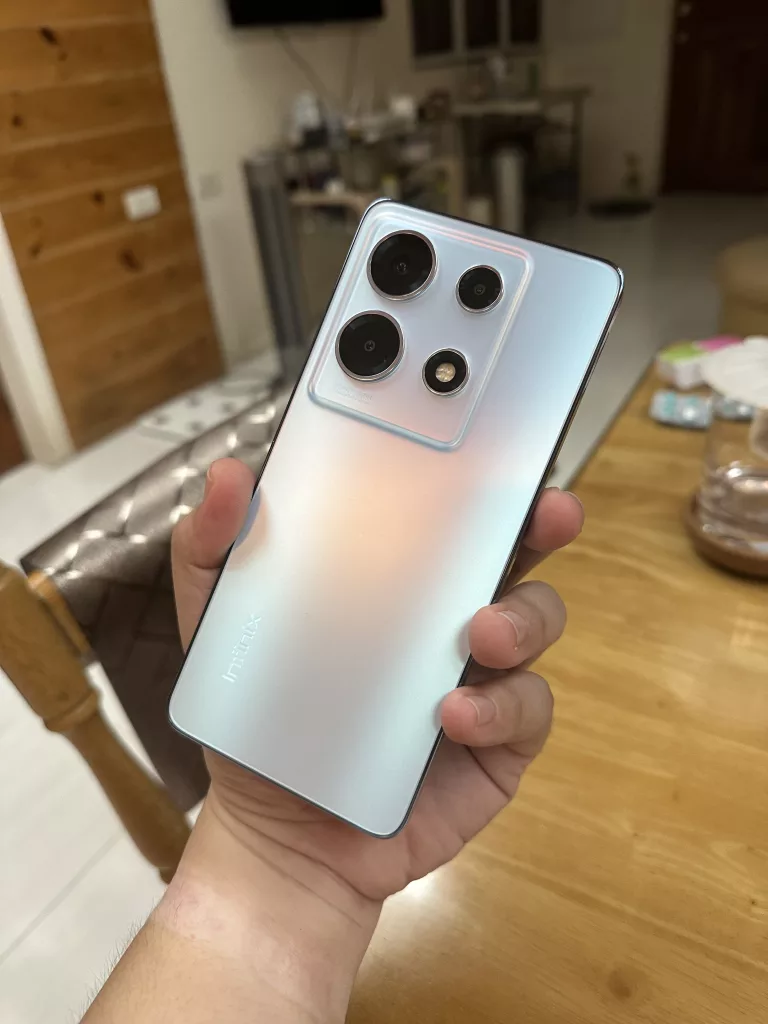 TLDR: ABSOLUTELY YES.
It's amazing how Infinix can get away with stuffing its phones with better-than-expected specs for its price range. Last year, the Infinix ZERO Ultra tested what the brand can do at a higher price point. With the Infinix NOTE 30 VIP, the brand just brings its value-for-money narrative to the next level. Standout features are its 68W wired charging, wireless charging support, the MediaTek Dimensity 8050 paired with 12GB RAM and 256GB storage, and its 108MP main camera.
If you've been looking for an all-rounder phone that offers significant upgrades but won't break the bank, the Infinix NOTE 30 VIP is definitely a VIP in that department.
Pros
Loving the gradient on the Glacier White color
Having a headphone jack and a microSD card slot
A good AMOLED display with 120Hz refresh rate and 10-bit color support
Its performance punches way above its price range thanks to the Dimensity 8050 and 12GB RAM
Stereo speakers live up to the hype
A versatile charging expereince with 68W wired charging + 50W wireless charging + bypass charging support
Both the 108MP main camera and 32MP front camera take good quality photos for the most part
Cons
That shiny metallic frame is a fingerprint magnet
Looks too similar with the other NOTE 30 Series phones
Phone can heat up with more demanding games
Battery life is just decent at best
Color inconsistency when zooming in using the 108MP main camera
Useless 2MP cameras
You can get the Infinix NOTE 30 VIP online via Shopee, Lazada, and TikTok Shop for P13,999.