As smartphones get more and more focused on cameras, phone makers continue to innovate on camera technology. vivo is one such phone maker that continues to do with its own camera tech and its partnership with Zeiss. While I don't expect Zeiss technology to carry over to its midrange phones in the near future, vivo learned a lot from that partnership. The vivo V27 Series is proof of that with the claims of being the Aura Portrait Master. I get a chance to see their learnings for myself. Here are my vivo V27e first impressions.
Disclaimer: vivo Philippines sent over the vivo V27e in Lavender Purple for review. It arrived on April 19, 2023, and I've used it as my main Android phone for about a week.
A Classier Box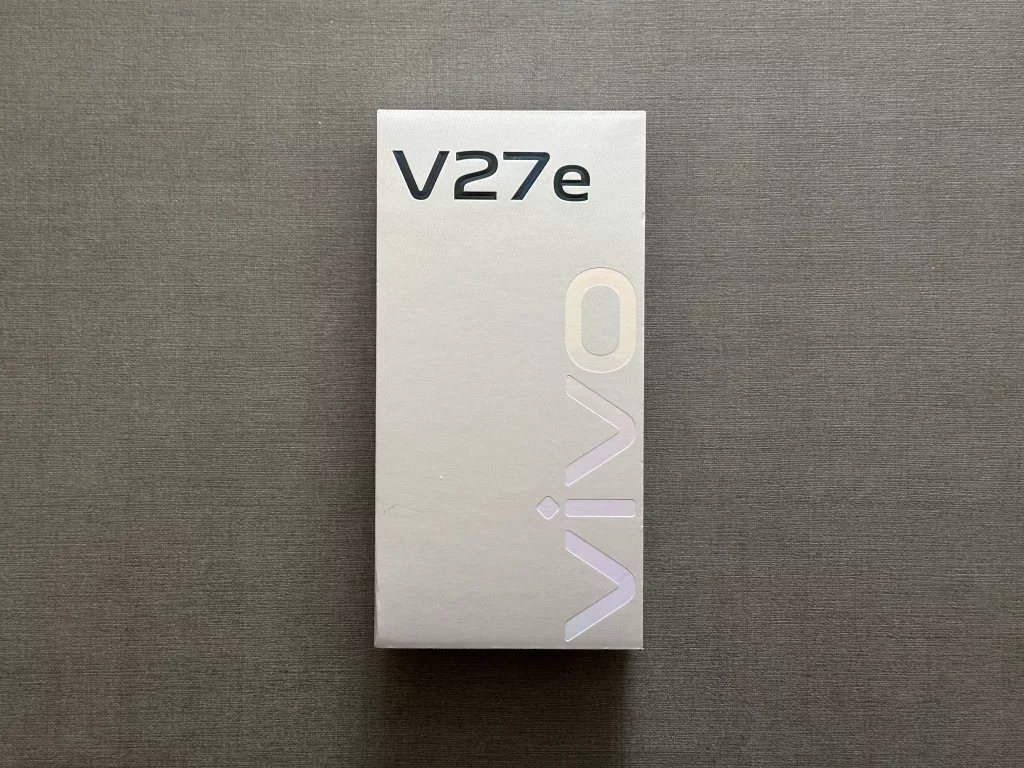 Before getting to the phone, I just want to appreciate how nice the V Series boxes are since the V25 Series. The gray color vivo used here makes the experience feel more premium than previous iterations. With that out of the way, let's unbox this phone!
Unboxing Experience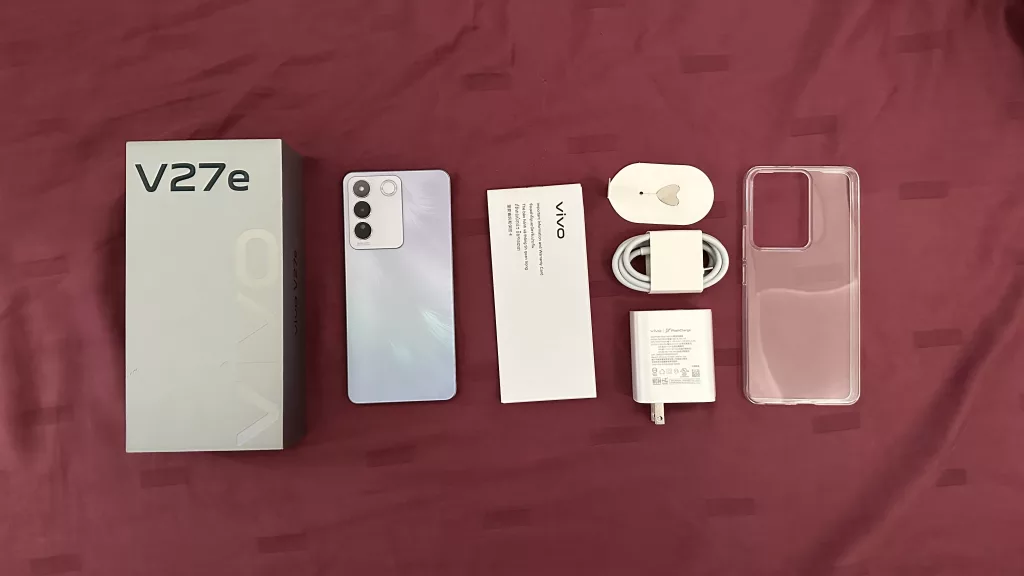 Even if the box had a more premium feel, we're getting the usual unboxing experience with the vivo V27e. A total standout item for me is definitely that 66W FlashCharge power adapter. It's actually nice to see a phone priced at P16,999 to carry that fast of a charging speed.
Other than that, it's a typical experience for me in this aspect of my vivo V27e first impressions.
A Shockingly Slim Phone!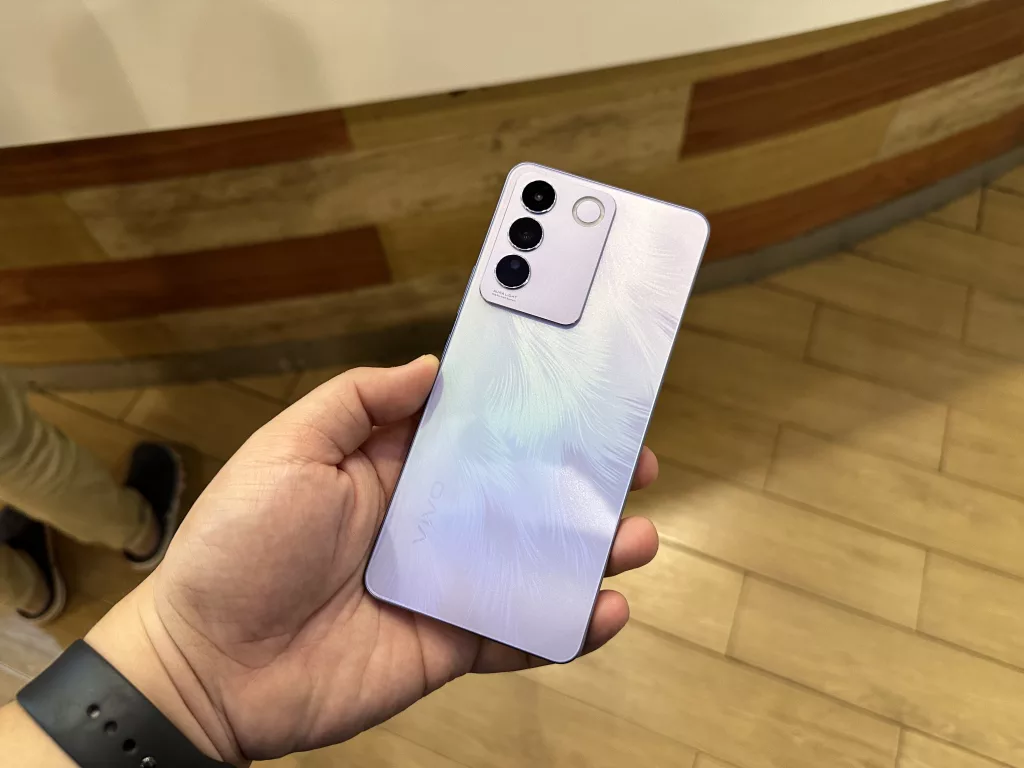 One thing that I didn't expect at all was how slim this phone is! At 7.7mm thin, this phone is just a joy to hold! Its flat frame plus this matte back with a design that's inspired by a lavender flower. The back also reminds me of feathers that can symbolize its light build.
It's even more insane when you find out that it has a 4600 mAh battery, 8GB of LPDDR4X RAM, 256GB of UFS 2.2 storage, and a MediaTek Helio G99 processor inside. There's also support for Extended RAM where you can add 8GB of your internal storage as RAM for a total of 16GB Dynamic RAM.
I've only used the V27e for a week, but battery life on this phone is solid so far! Its seemingly decent battery capacity is misleading since I can basically go through a day of mixed use with it. We'll see if that's going to be a consistent thing in my full review.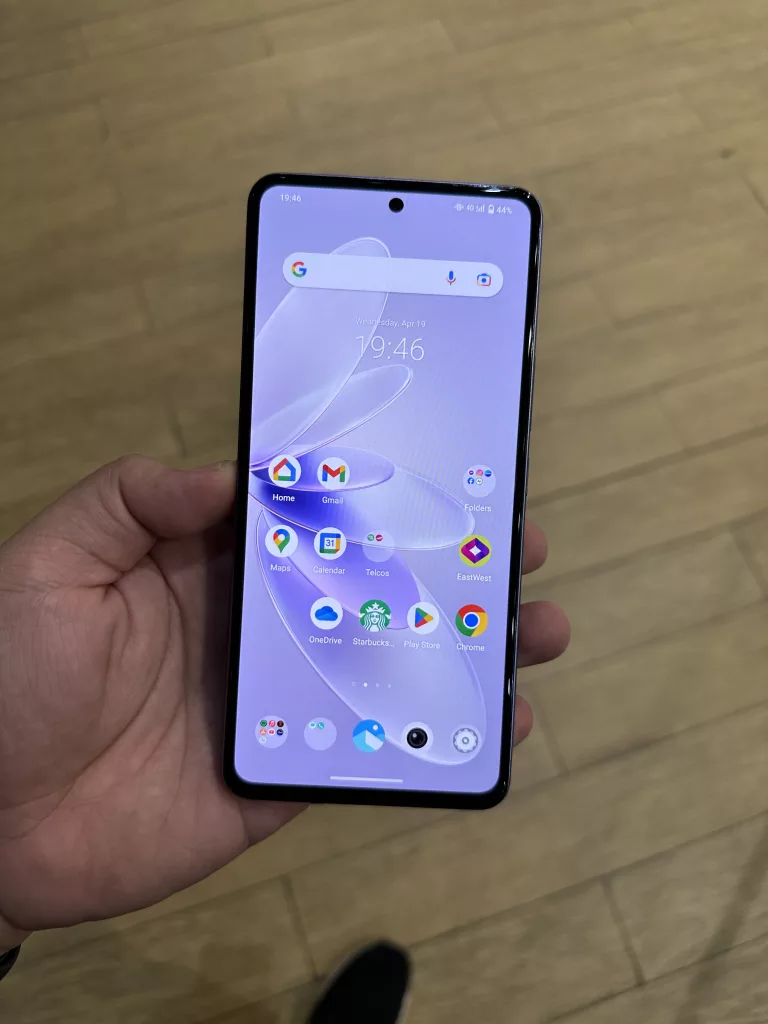 Another thing that impressed me is its 6.62-inch FHD+ AMOLED display. It's plenty bright in most situations and I can still see the content on the screen when under the bright sunlight. Having a 120Hz refresh rate also makes the phone feel more responsive for me so far.
Testing that Aura Light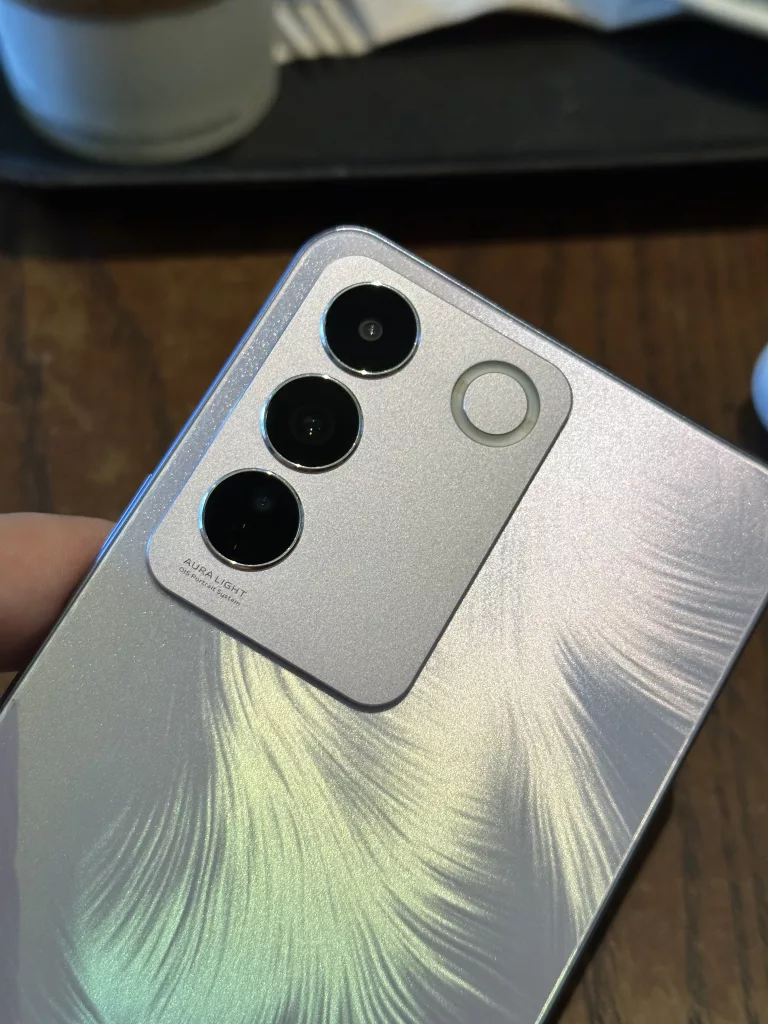 If there's one feature that I really wanted to try regardless of which V27 Series phone I got, it would be the Aura Portrait Algorithm. It features the use of the Aura Light which helps make low-light portraits better. Honestly speaking, I took a lot of portrait mode shots within this week of use with its 32MP front camera. I'll squeeze in those main camera shots using that Aura Light for the full review. Don't worry, I did take photos with the 64MP main camera for different kinds of scenarios and the quality impressed me so far! For now, you can check some sample photos below!
Click on the photos for full-resolution versions!
That's it for my vivo V27e first impressions. So far, I'm really loving the quality out of its cameras and the performance of the phone basically doesn't let me down. Here's hoping this will be an overall good experience for me.
The vivo V27e is available in two colors: Lavender Purple and Glory Black. It retails for P16,999 with 8GB RAM and 256GB storage. You can get one at vivo Concept Stores and authorized offline retailers nationwide. If you prefer to get one online, it is available at vivo's official website, Shopee, Lazada  and TikTok stores.