WRITER'S NOTES

Hey! I'm on a roll right now. Just posted the previous post of the current Travelogue set. After this is my Thank You post for 2015. Here we go!
Whew! We're finally in Cavite! It was our last day in Manila and we just woke up as we arrived in the house of our tour guide. He was so kind and generous to let us take a bath and change our clothes in his place. I felt so sorry for being pissed off a lot at him. It really wasn't his fault. I was so grateful for what he did.
After getting some zzz's and taking that bath, we went to Tagaytay! It was quite a long ride going there but it was so worth it. Just look at this view of the Taal Lake!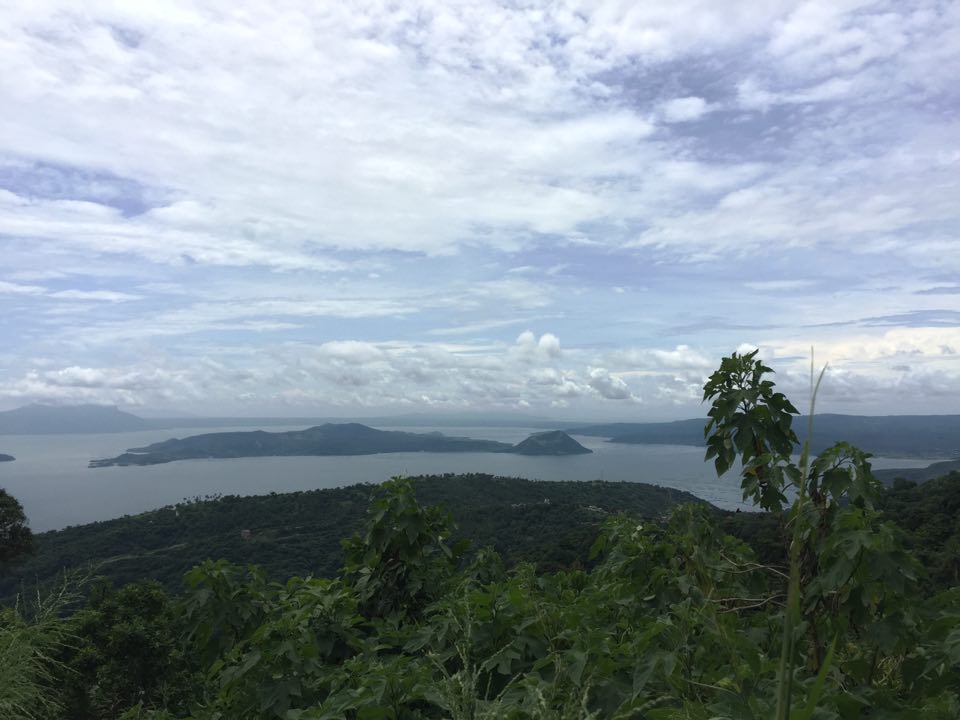 I am so amazed by the beauty of the tourist attractions that we have in the country! Filipinos really should travel around the motherland before traveling abroad. Our places are amazing! Anyway, we visited the place where we can see this amazing view. From there, we took a lot of pics like these:
Tagaytay was really really REALLY nice! The ambience was great and it clearly shows that the environment was really maintained! I wanna go back to Tagaytay and spend more time there. Maybe an overnight stay or two would do. Hehe.
After chilling in Tagaytay for the morning, we went straight to Manila to get our pasalubong for our families back home. We went to SM Mall of Asia because there are so many choices and the mall's near the airport.
While in Mall of Asia, we first ate lunch. A big one at that. Look at us!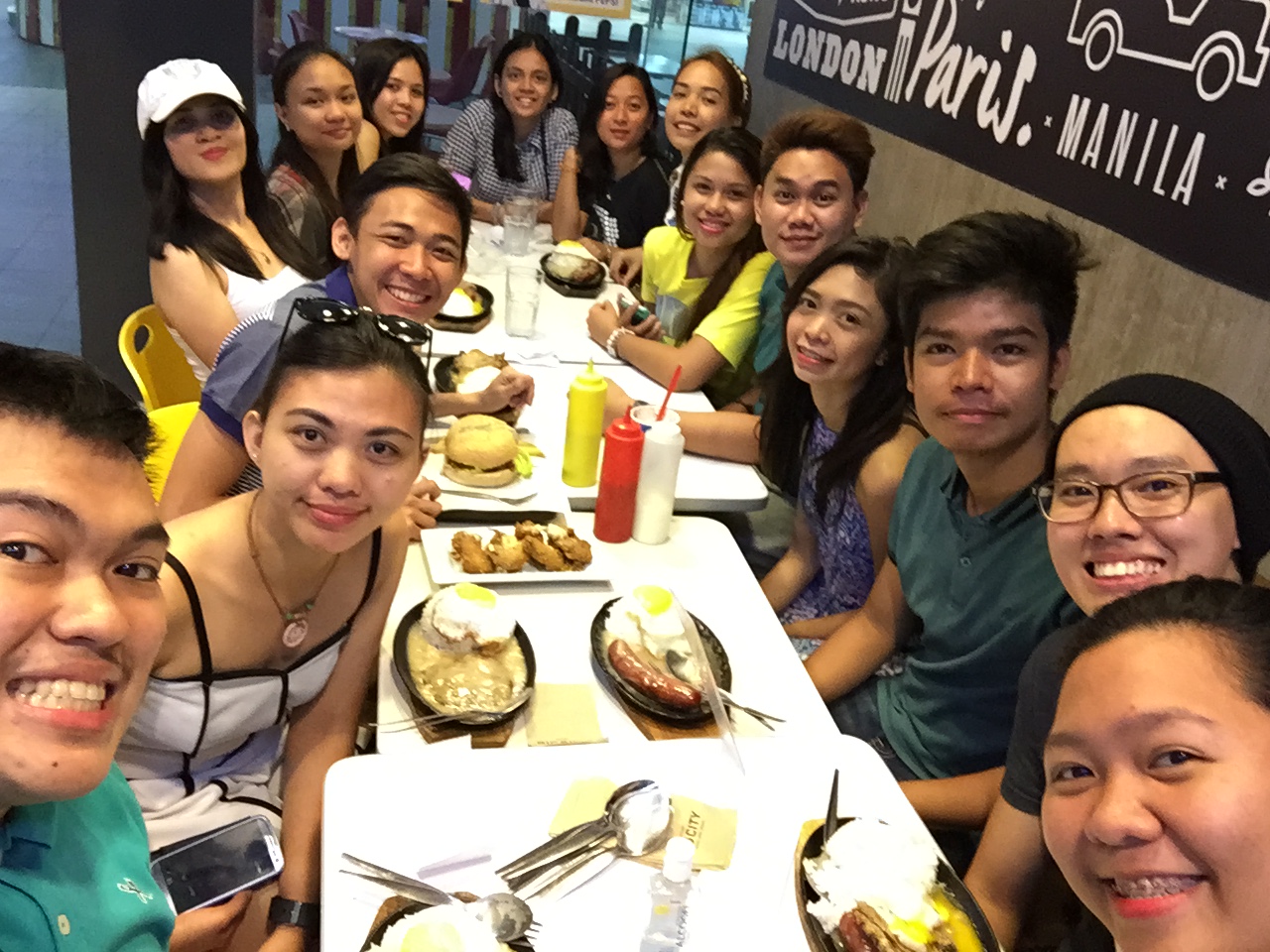 We were in Big City that time. We ate sausages and burgers! Hahaha! It was also fun talking while waiting for the food. Hehe. After eating, we went our separate ways. Some of us just went pasalubong shopping while others went ice skating!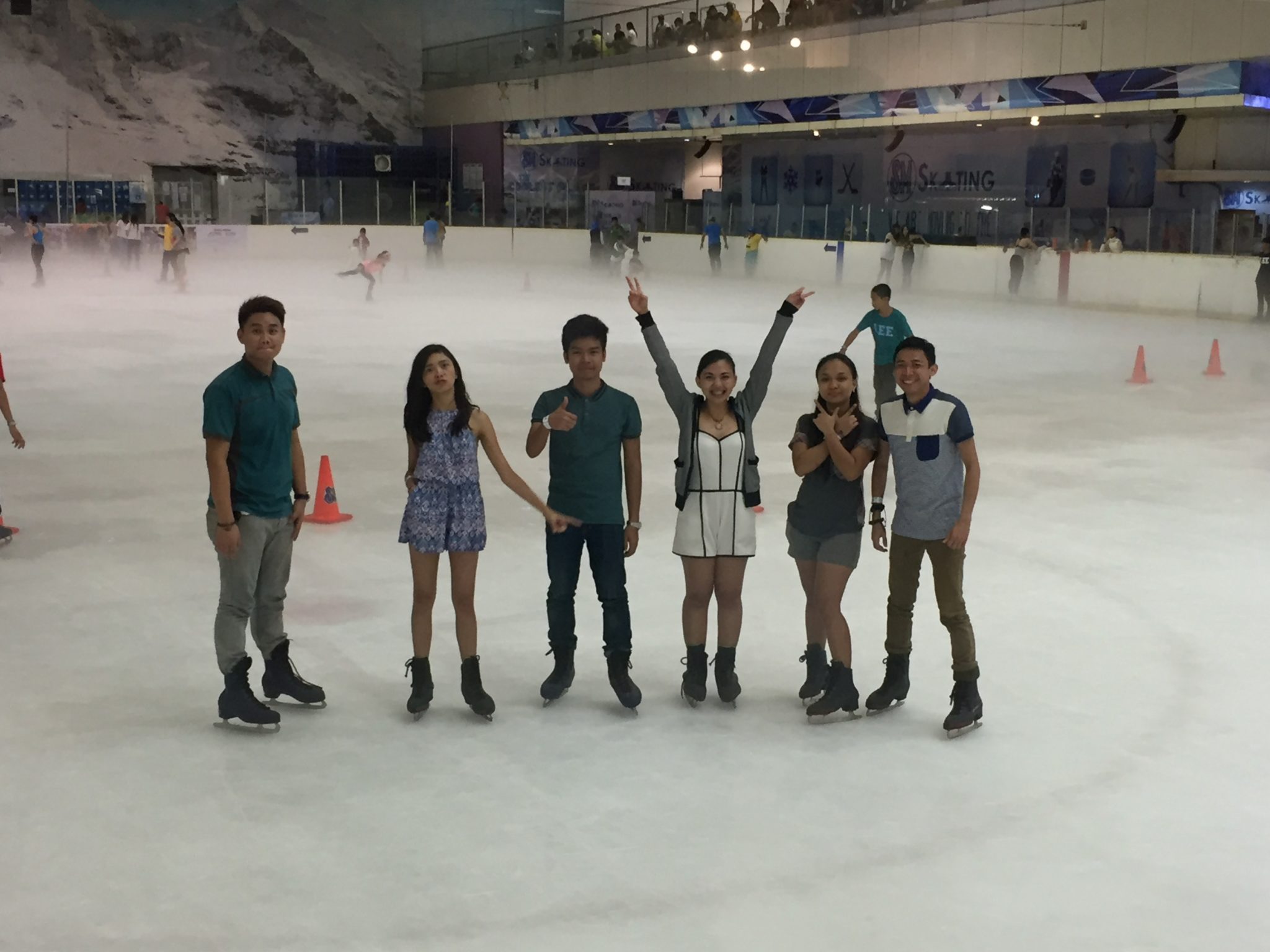 After spending most of the day at the mall, we went straight to the airport and that was the end of our trip! I was so happy that I got to spend time with my girlfriend and her friends on this trip! I am so grateful. 🙂
'Til the next trip! 😀