realme now has an increasing number of products that complement your lifestyle. Whether it's through making you feel good or improving your life at home, there's a realme TechLife product for you. I have here with me one of its newest smart home products: the realme TechLife Robot Vacuum! Because I only got this 2 days ago, I'm not confident enough to give a full review yet. I have a lot to say though, so I'm giving you my first impressions of this very interesting smart home device.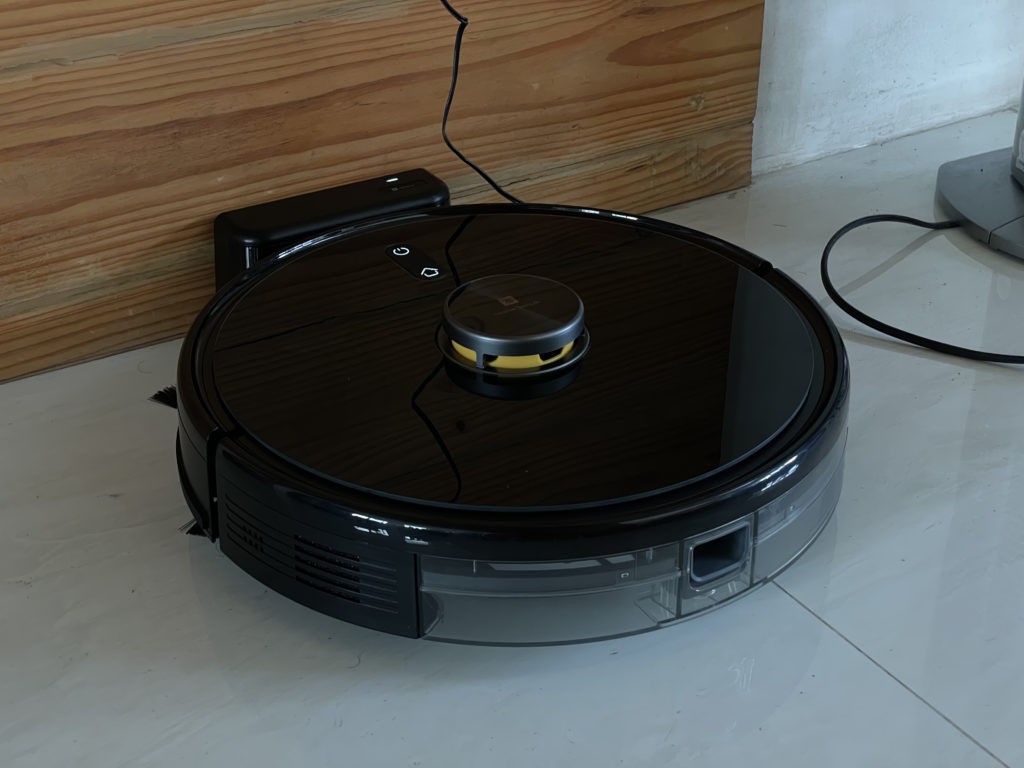 Disclaimer: I got this realme TechLife Robot Vacuum review unit from realme Philippines. It arrived on October 19, 2021, and we only got to use it twice within two days.
Unboxing Experience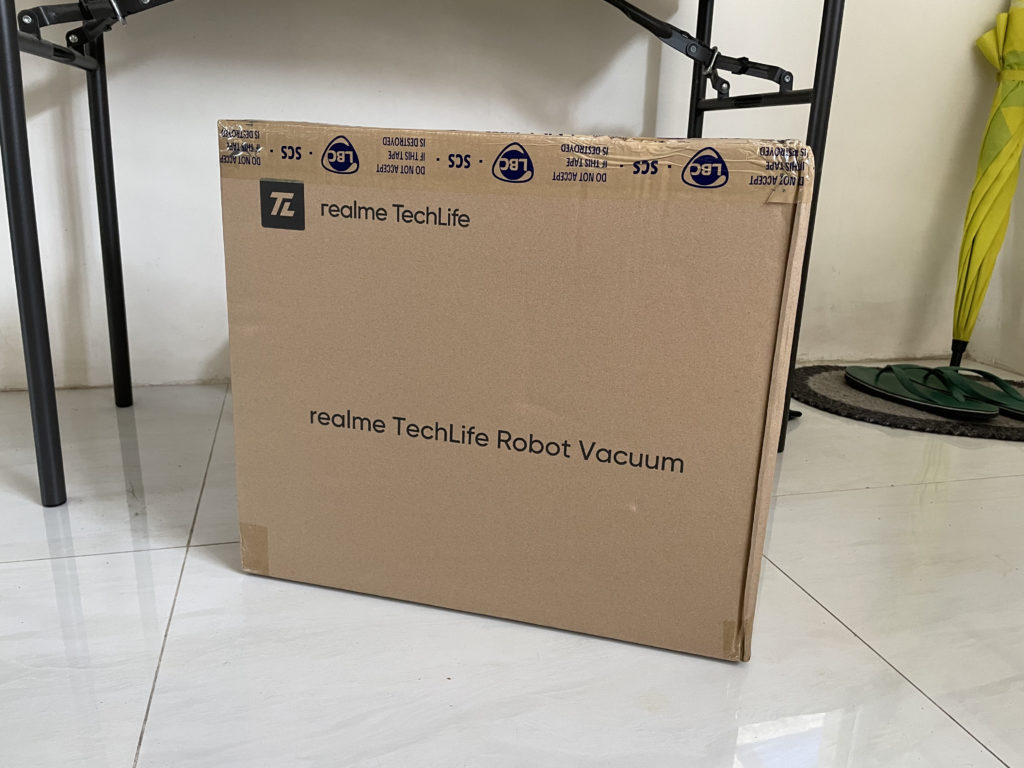 Expect a different kind of unboxing experience compared to even its brother, the realme TechLife Handheld Vacuum Cleaner. You get an outer box that helps protect the whole package during shipping. It's packed in tight and you can be sure it would be safe. In case there would be problems, realme Philippines told me that you can take it to a realme Service Center and the people there can help you out.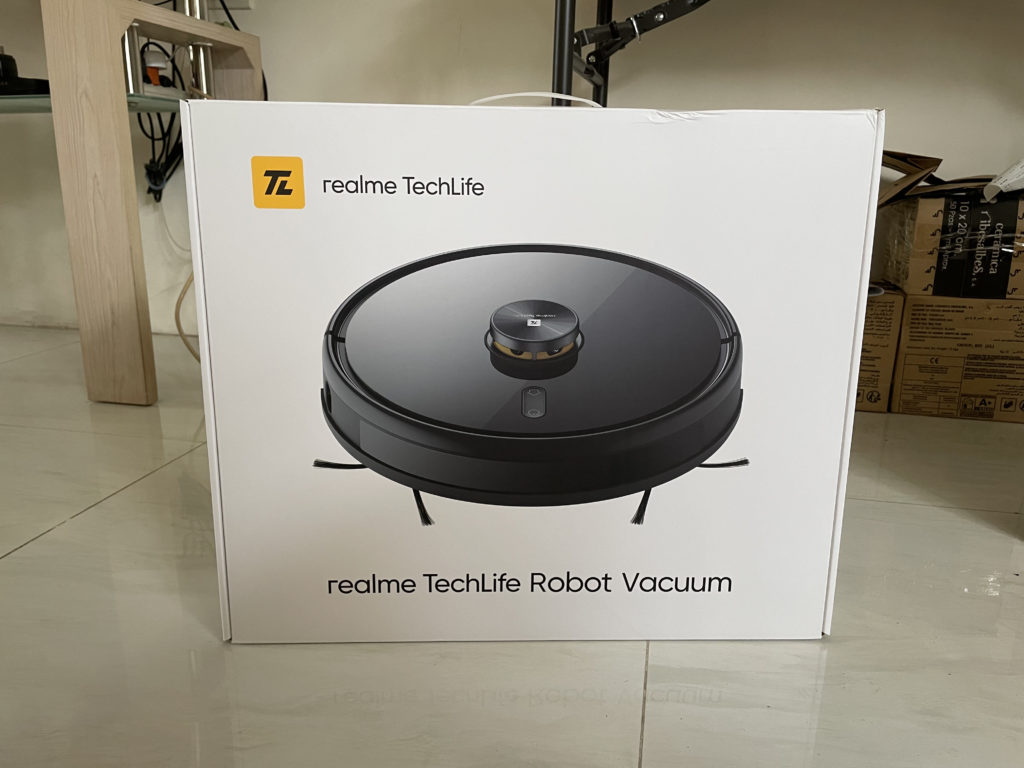 This is the actual box of the vacuum itself. It's a pretty standard box with a picture of the vacuum itself and some branding.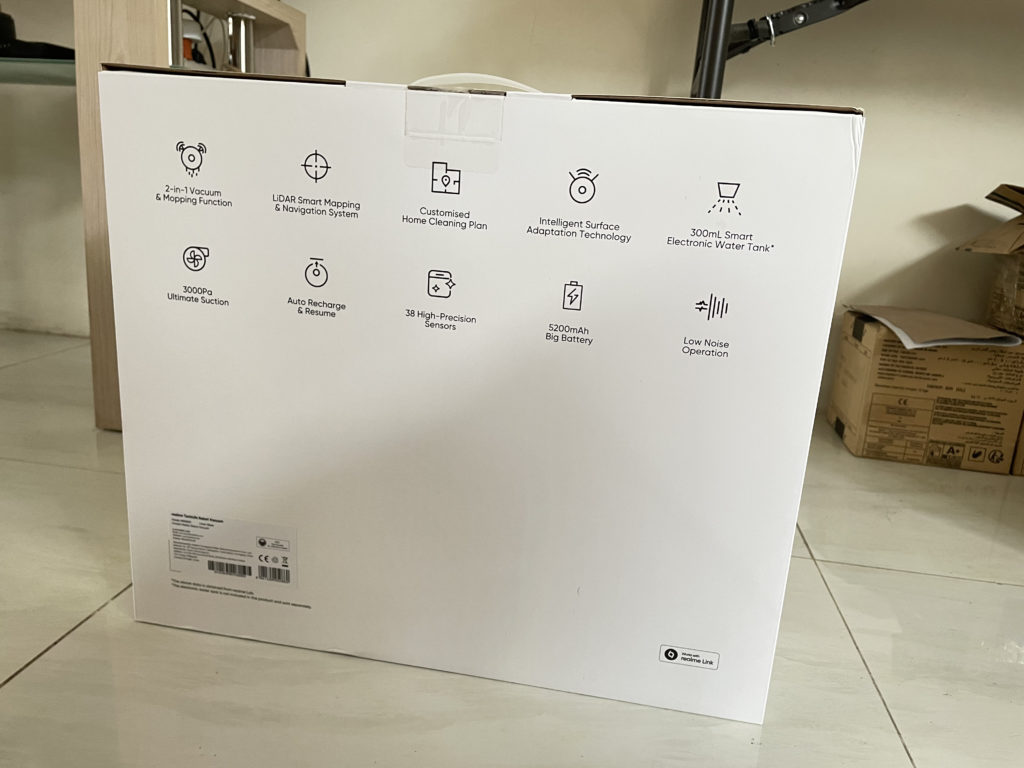 On the back, we get the list of features that this vacuum has. (Note that this doesn't come with the 300mL Smart Electronic Water Tank. You have to buy that separately and there's no news on when realme Philippines will sell it just yet.) Nevertheless, this vacuum has a lot to offer in terms of being smart and being a vacuum! Without further ado, let's open it up!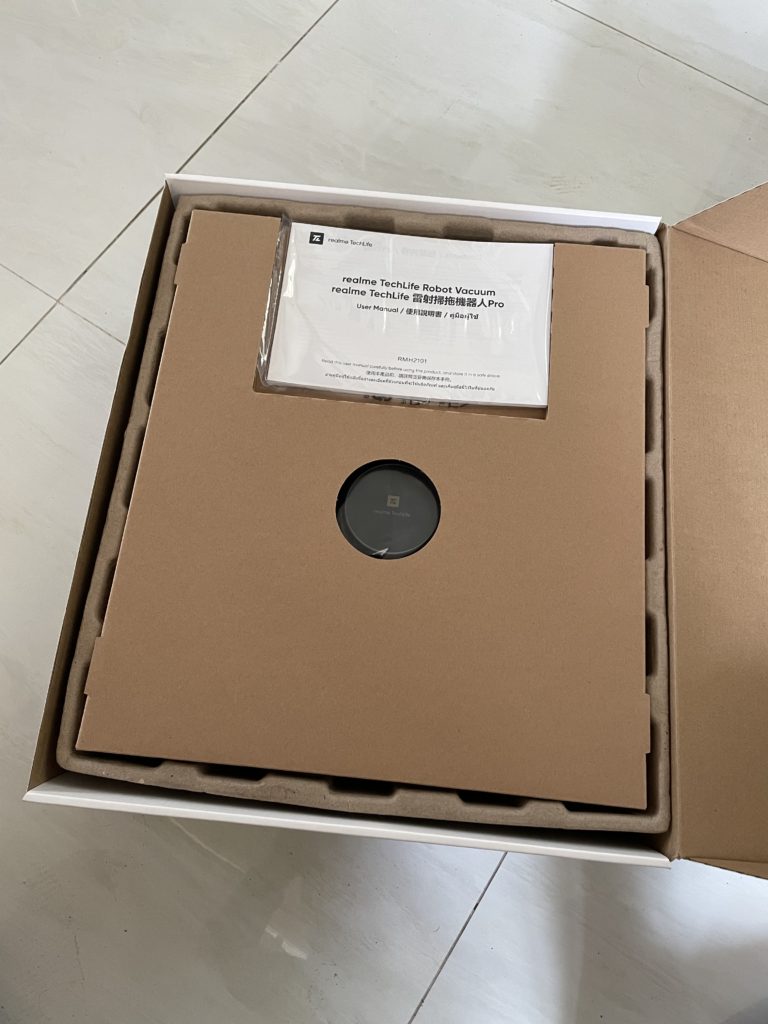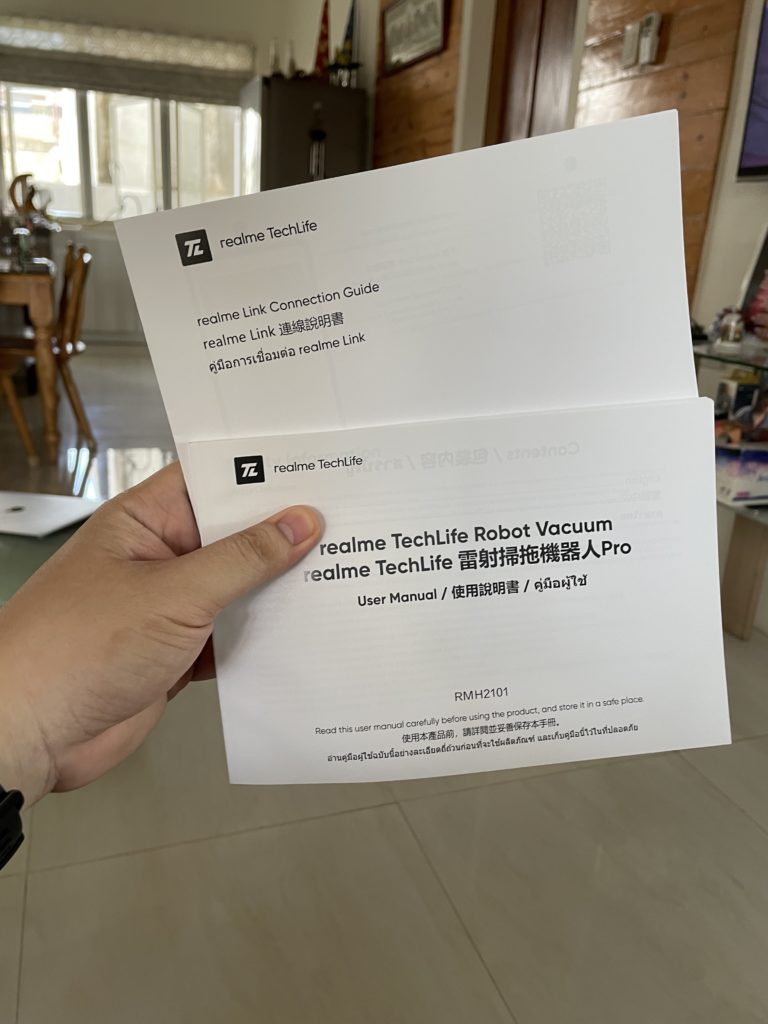 When we open the box, we first see the User Manual and the realme Link Connection Guide. I'm happy that there's the Connection Guide because not everyone is savvy enough to explore the app on their own. I tried not to look at these but there were some details that I wasn't sure about, so I did eventually open the manual.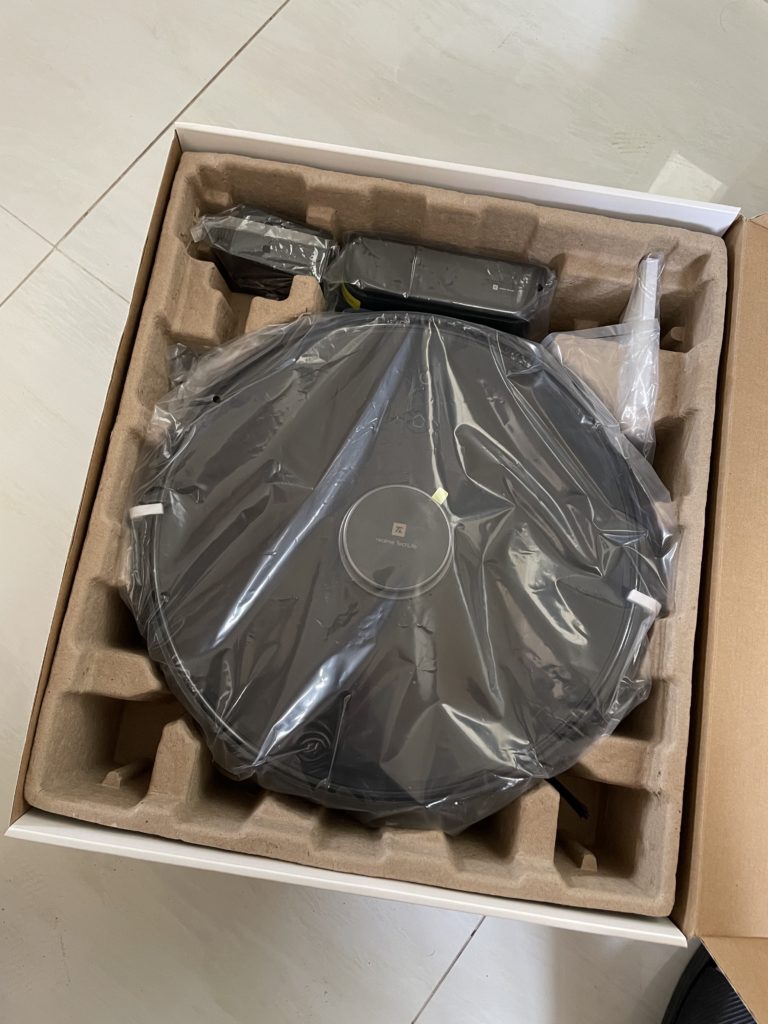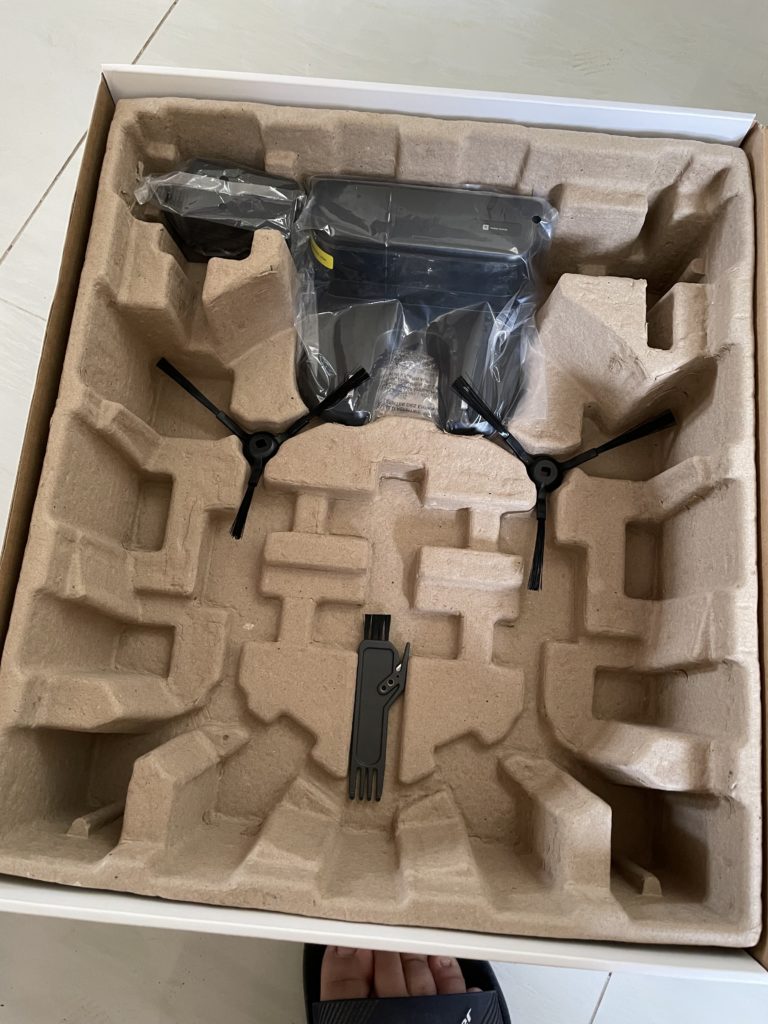 After removing the minibox with the paperwork, we now see the rest of the contents! There's the vacuum itself, a charging base, a power adapter, the attachable side brushes, and a cleaning brush.
Setup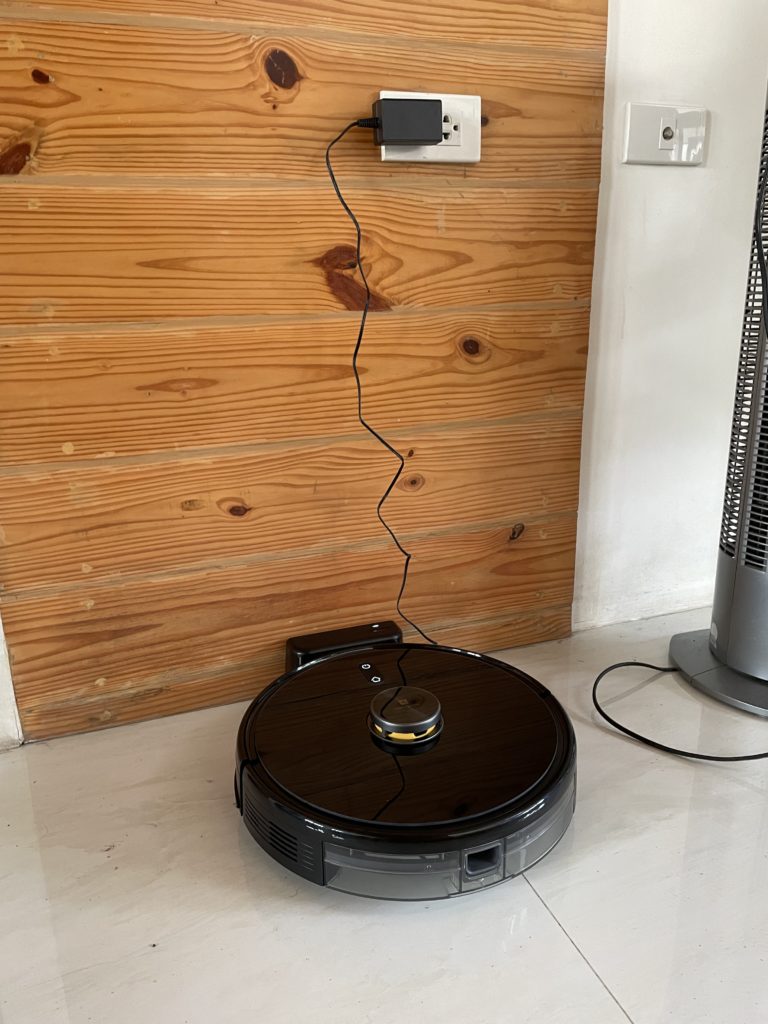 I find the overall setup of the realme TechLife Robot Vacuum to be simple enough. Unlike what we did here, you don't actually need to dock the vacuum to start the setup. I attached both side brushes to the bottom like below. You can see the big 600mL dust bin, the rollable brush, two side wheels, and a rotating wheel.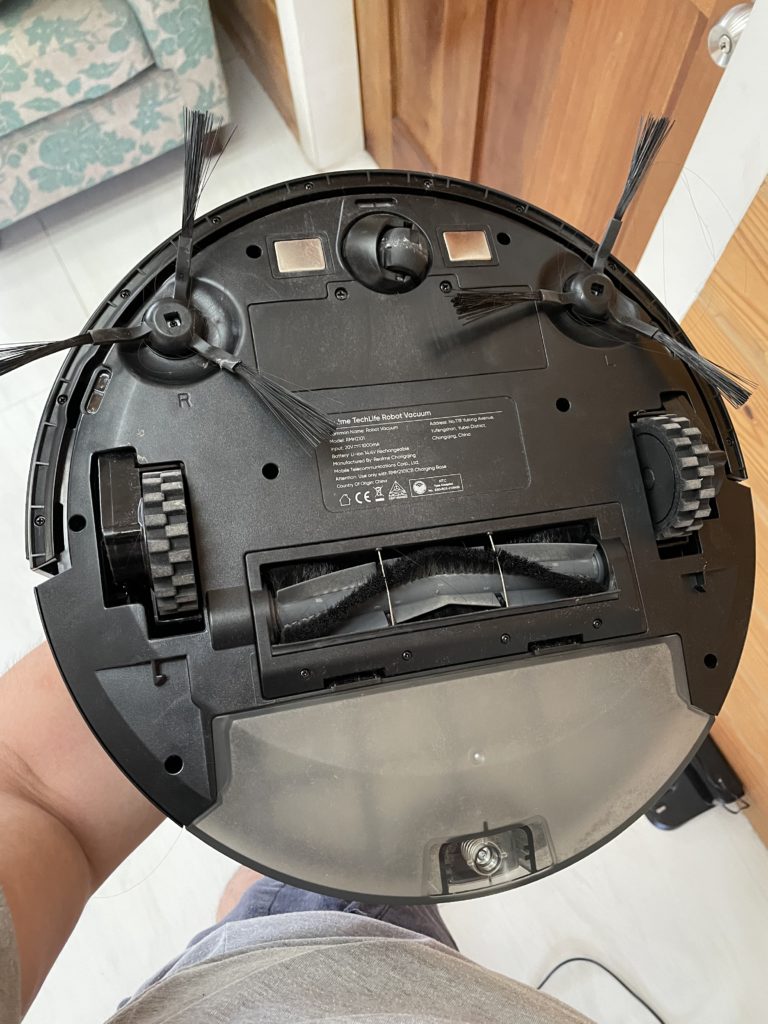 A limitation of this vacuum is that IT CAN ONLY CONNECT TO A 2.4GHz Wi-Fi connection. This means that other appliances in the house that use 2.4GHz could interfere with the vacuum's connection. I'll give you updates on this one in my full review.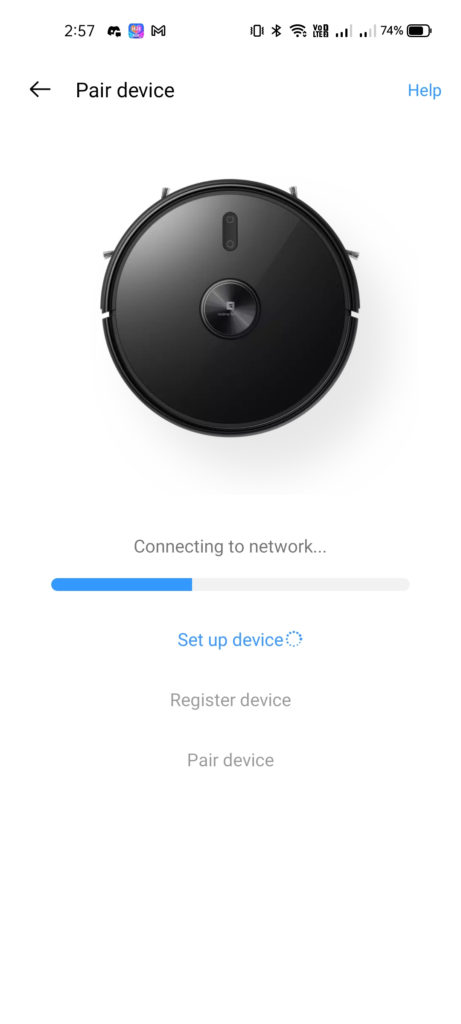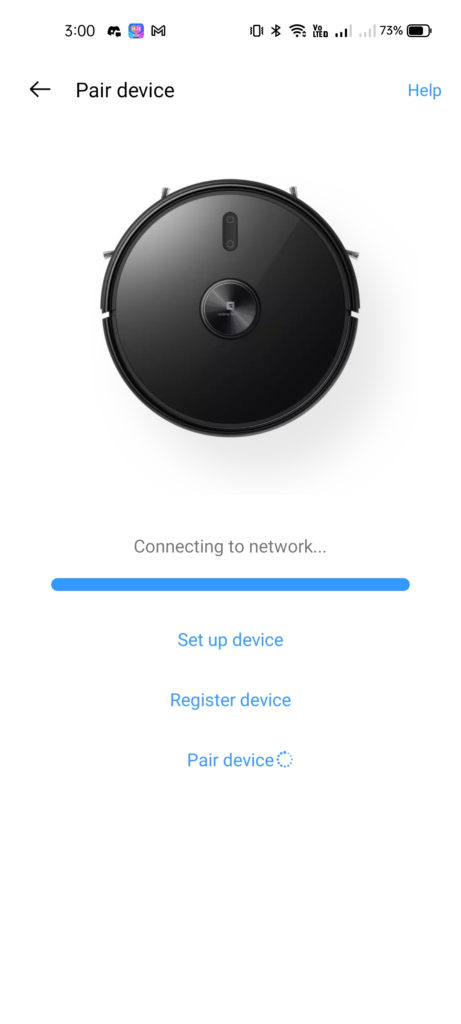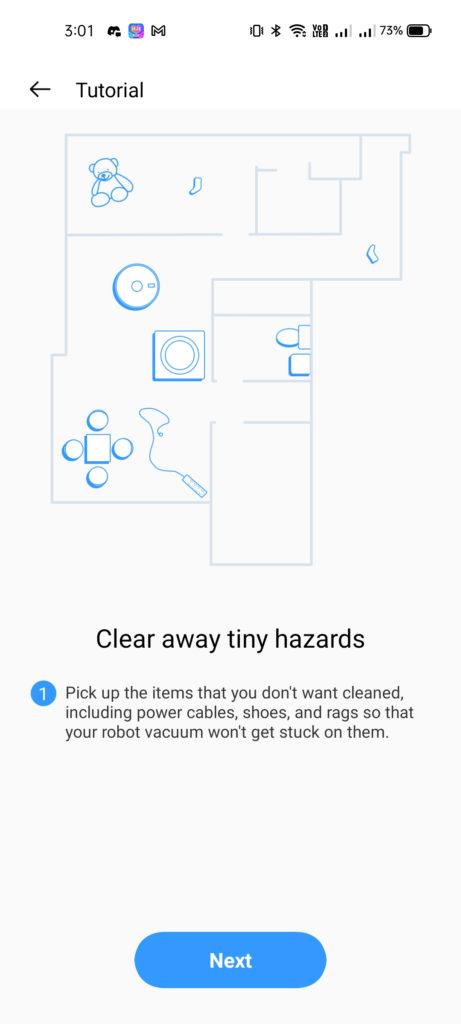 After finding the vacuum in the device search of the realme Link app, this setup will appear. It will tell you to connect to a 2.4GHz Wi-Fi connection and then it'll perform the setup. Once it's done, the app will show you tips on how to make your experience with the vacuum better.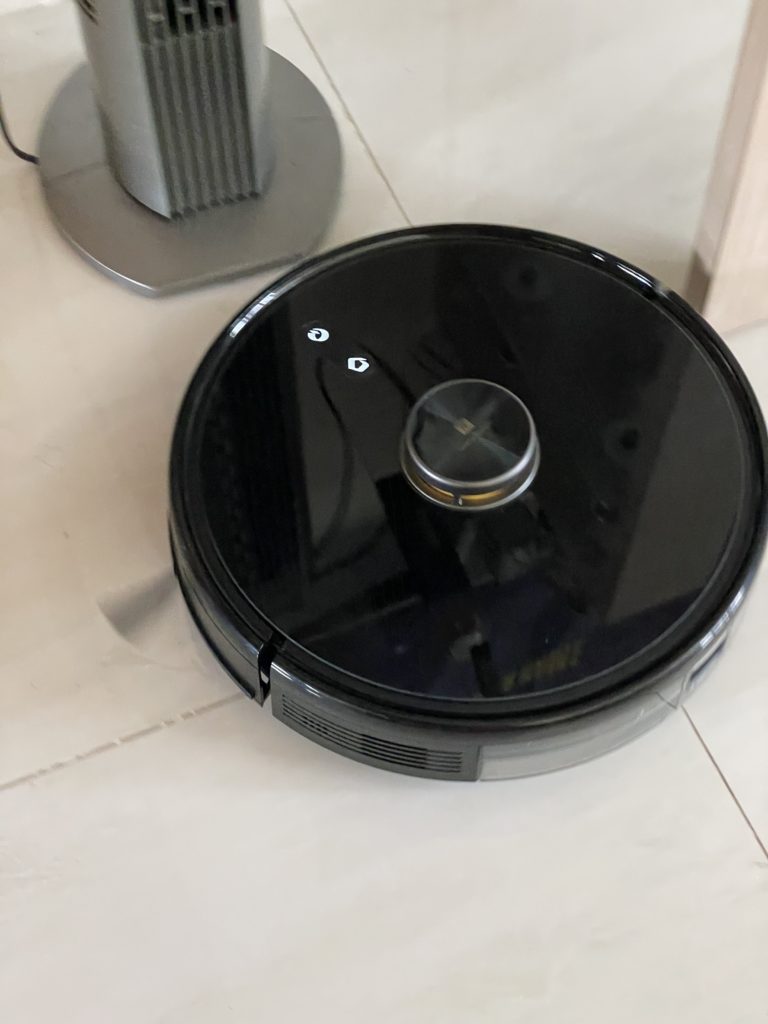 You can now do the first cleaning! It's actually a lot of fun seeing this vacuum go around the house and do its thing. You could say that it's magical, but there's not a lot of magic there. Haha!
Favorite Features So Far!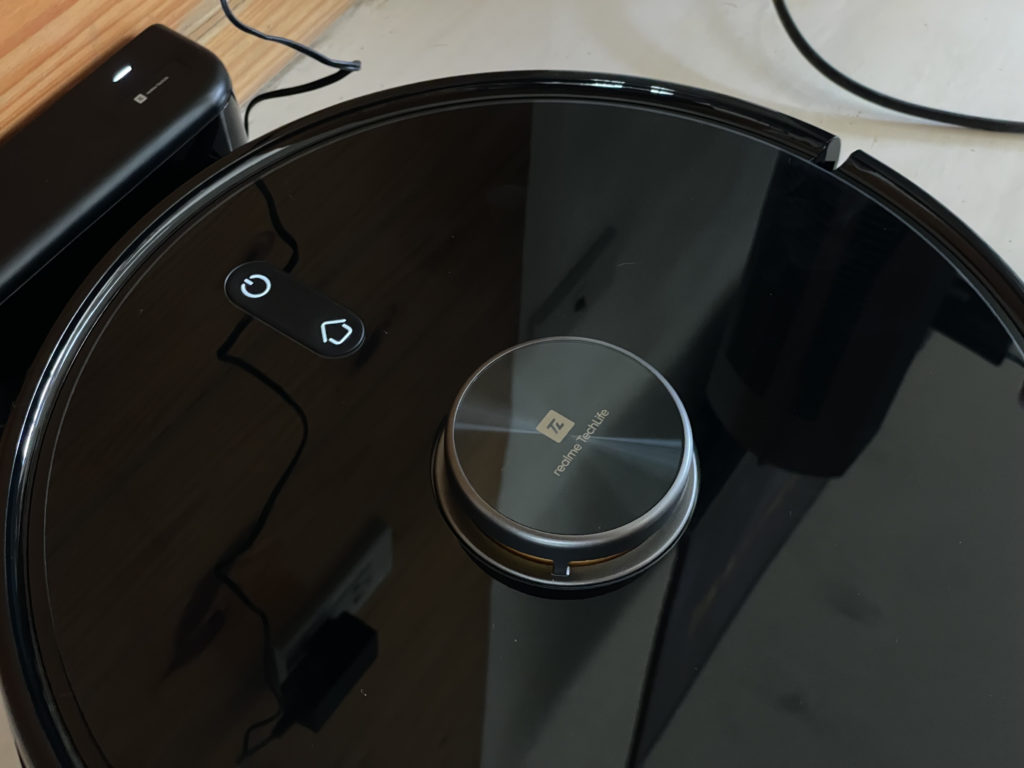 I actually did the whole setup and first cleaning experience with my mom! (She was happier than I was when this arrived. Haha!) She had input on what features she loved the most, and I'm going to share that along with my personal favorites here!
This Vacuum Isn't Loud!
My mom really appreciated that this vacuum isn't as noisy as other vacuum cleaners we've used in the house. The whole time that we used it to clean the living room and the master bedroom, it never got too loud to be annoying.
I LOVE the LiDAR Smart Mapping!
I got SO EXCITED when the vacuum was starting to map out the area that it was cleaning! It created a map that was mostly accurate. There were times that it went under the sofa and stairs. The vacuum would try to correct its mapping whenever it goes back to a place and it sees a change. You can see a map of our living area below during the initial map and the final result of the first cleaning.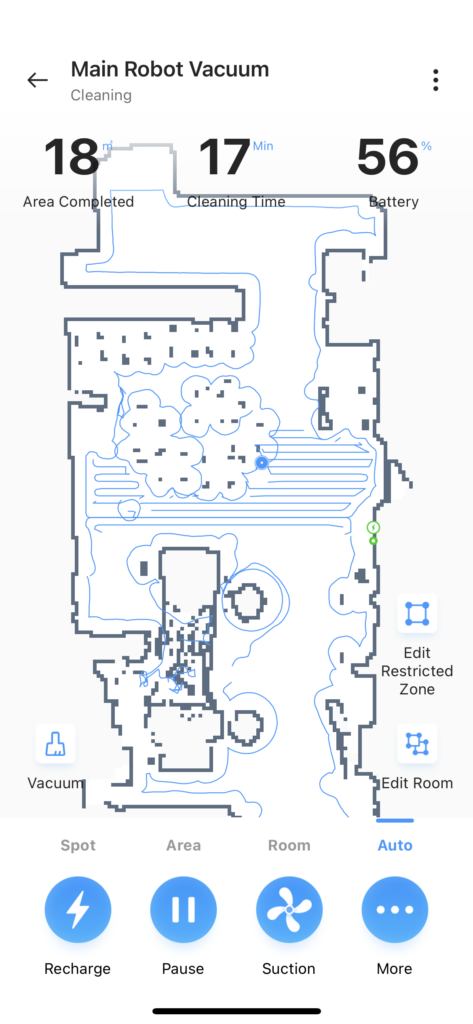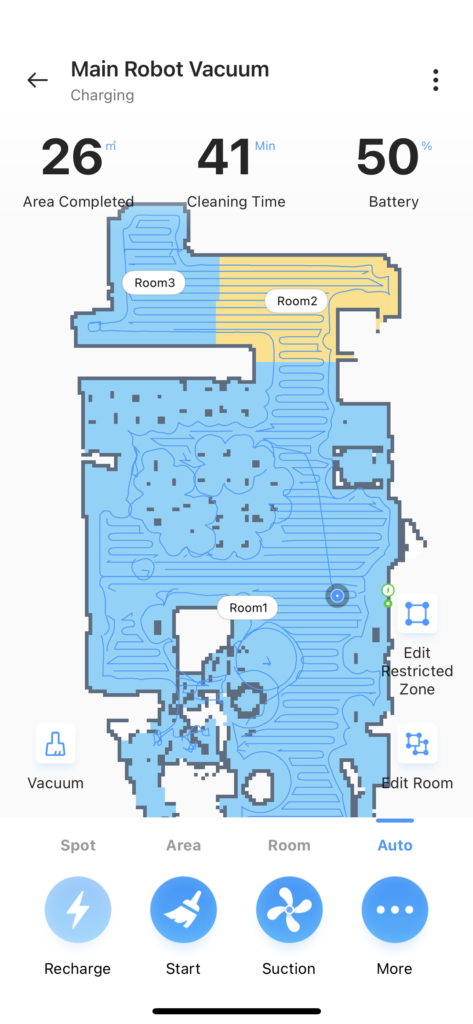 I also appreciate the fact that I can basically get most of the controls right in the realme Link app. You can also save up to 5 maps so you can enable scheduled cleaning if you're away. I have yet to try any features that relate to the vacuum automatically cleaning itself.
Ease of Use
My mom also appreciated how easy to operate the vacuum is. One reason why she wanted to get a robot vacuum is so that she can worry less about doing a lot of cleaning. She also likes how easy it is to charge the vacuum and the big dust bin that can also be replaced with a dust bin + 300mL water tank combo. Here were the results of our first cleaning sessions shown in the dust bin: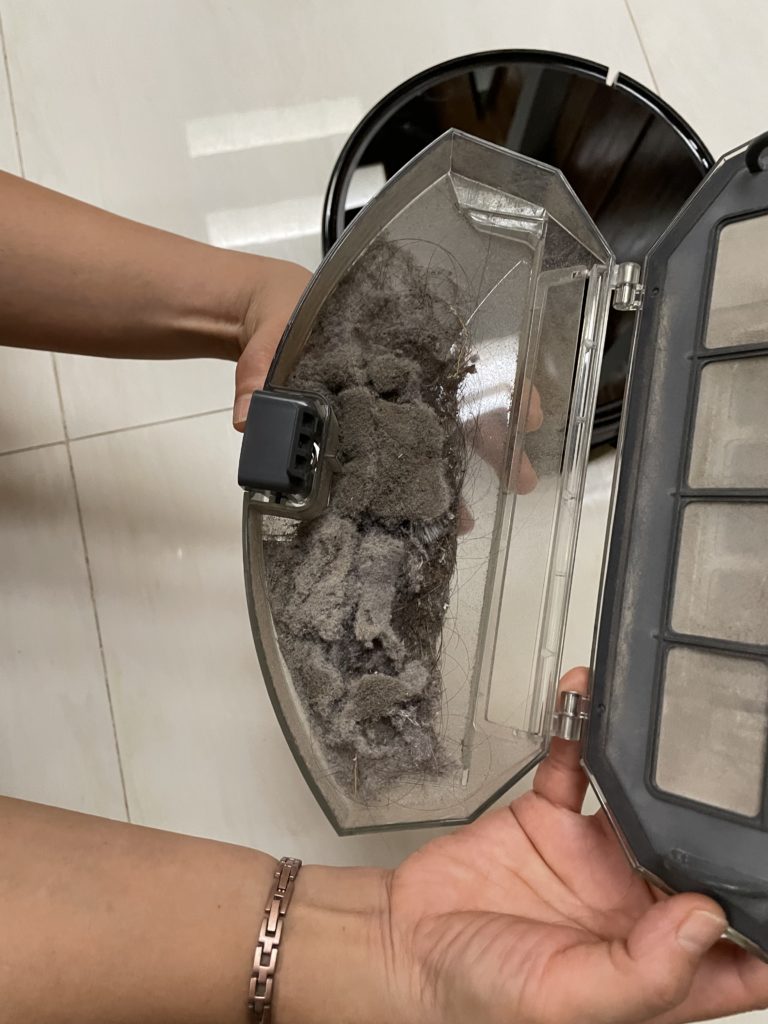 Pricing and Availability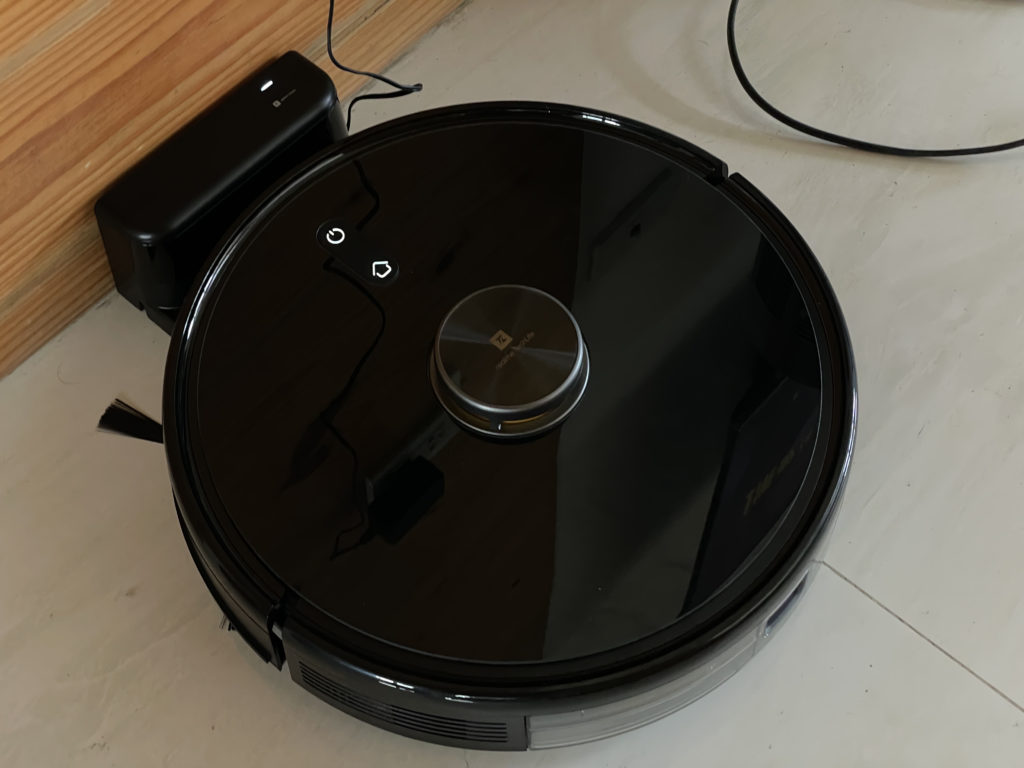 If any of the things I mentioned in my first impressions pushed you to get one for yourself, then you probably should get one! You can purchase the realme TechLife Robot Vacuum at an SRP of P16,990. It will be available on Lazada, Shopee, and realme authorized stores nationwide.
If you buy one through Shopee or Lazada on October 22, you can avail of the early-bird offer. There will be a P3,000 discount on the Robot Vacuum, bringing the price down to P13,990!
That's it for my first impressions of the realme TechLife Robot Vacuum! Are you interested in getting a robot vacuum for your place? Sound off in the comments!