I've had the pleasure of trying out a lot of the realme Number series phones. Even if realme now has its flagship X series, I feel that there's a lot of focus here. Now, realme's back with its latest Number series phones: the realme 7 and realme 7 Pro! With that in mind, I'm here to share my realme 7 first impressions!
Here's a Twist on an Unboxing!
It's been a long time since I did a YouTube video, but here it is! (Hope you enjoy the madness. Hahahaha!)
On to my first impressions!
That Classy Design!
The biggest of my realme 7 first impressions is its design. Unlike its flashy predecessor, this phone has a Mirror Design that's inspired by nature. Don't get me wrong, it's still plastic. I just love how companies like realme can make beautiful designs on phones. (It also helps that realme has its own design studio.)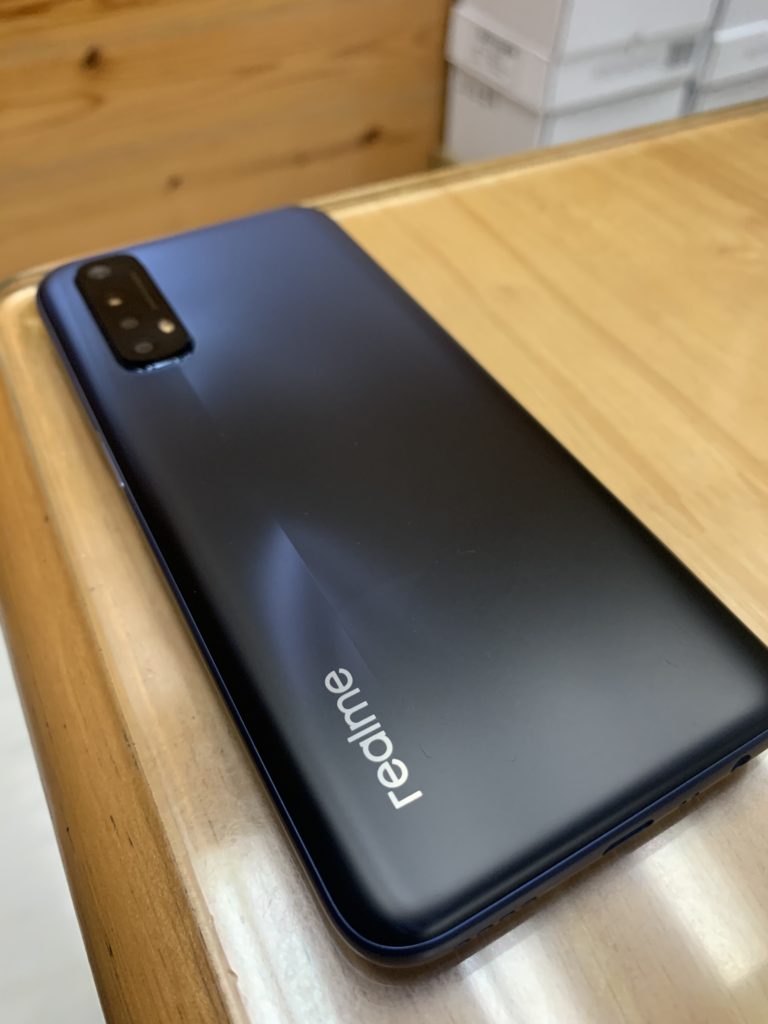 The realme 7 comes in two colors: Mist Blue and Mist White. Really happy that I got the blue one!
I expected more flashiness from the design but I think the company wanted to go for a more classy look and feel. I even like that line that goes from the bottom of the camera bump to the bottom of the phone! The effect where the Mirror Design shows different shades of blue and black is so cool!
Reliability Inspires Confidence.
One thing that phone makers tend to ignore is how reliable a smartphone should be. We basically bring our phones with us all the time! Good thing realme thought of that and did the work for the realme 7 series. Unlike other phones which only got verification for some parts of the phone, both the 7 and 7 Pro are the first smartphones to get the TÜV Rheinland Smartphone Reliability Verification.
Let's Get to That Camera…
The realme 7 gets a big boost in the camera department in the form of the 64MP Sony IMX682 main sensor. That camera is a part of what realme calls the 2nd Generation 64MP Quad Camera setup.
Along with that Sony IMX682 sensor, the quad rear camera has an 8MP ultrawide camera, a 2MP B&W camera, and a 2MP macro lens. It also has a 16MP front camera. I could go on and on with what this phone has on paper. It's best though if I show you some of the shots I took with the realme 7!
What initially impressed me was how much detail I could see with the sky and the clouds! It even shocked me that this phone kept the colors relatively intact as shown in the zoom photos.
I unfortunately wasn't able to capture photos using the Starry Mode feature in time because the weather wasn't cooperating. (It was either raining or too cloudy.) I did manage to take a few shots using the new realme camera filters!
No realme 7 first impressions post would be complete without taking a selfie!
Other Tidbits
Notice how I didn't really mention the rest of what the realme 7 has to offer. Here are some tidbits for you!
The realme 7 features the debut of the MediaTek Helio G95 processor! In order for the phone not to heat as much, it has a Carbon Fiber Cooling System that can cool up to 8.6% of heat.
This phone retains the same 6.5-inch IPS LCD display with a 90Hz refresh rate and 2400×1080 resolution.
Although the realme 7 still has 30W Dart Charge (which is plenty fast by the way), it now has a big 5000 mAh battery! I have yet to do more testing to see if the battery life holds up.
That's it for my realme 7 first impressions. My in-depth thoughts will be in the full review coming soon, so watch out for that!
You won't have to wait long until you get to know more about the realme 7 Series! Check out the livestream on the realme Philippines Facebook page on September 30, 2020 at 12NN.