It's rare to see a tech brand going independent, especially if it happens first in the Philippines. This is precisely what happened back in July when narzo launched as its own separate brand from realme. Months later, narzo added a new member to the narzo 50 series: the narzo 50i Prime! Entry-level phones are where brands usually get away with focusing on the basics. Can this phone still provide a good experience for an SRP of P4,999? (Promo prices went as low as P3,799 online.) Find out in my full review.
Disclaimer: narzo Philippines sent me a narzo 50i Prime review unit in Dark Blue. It arrived on October 4, 2022, and I've been using it as a backup Android phone on and off for more than a month.
Unboxing Experience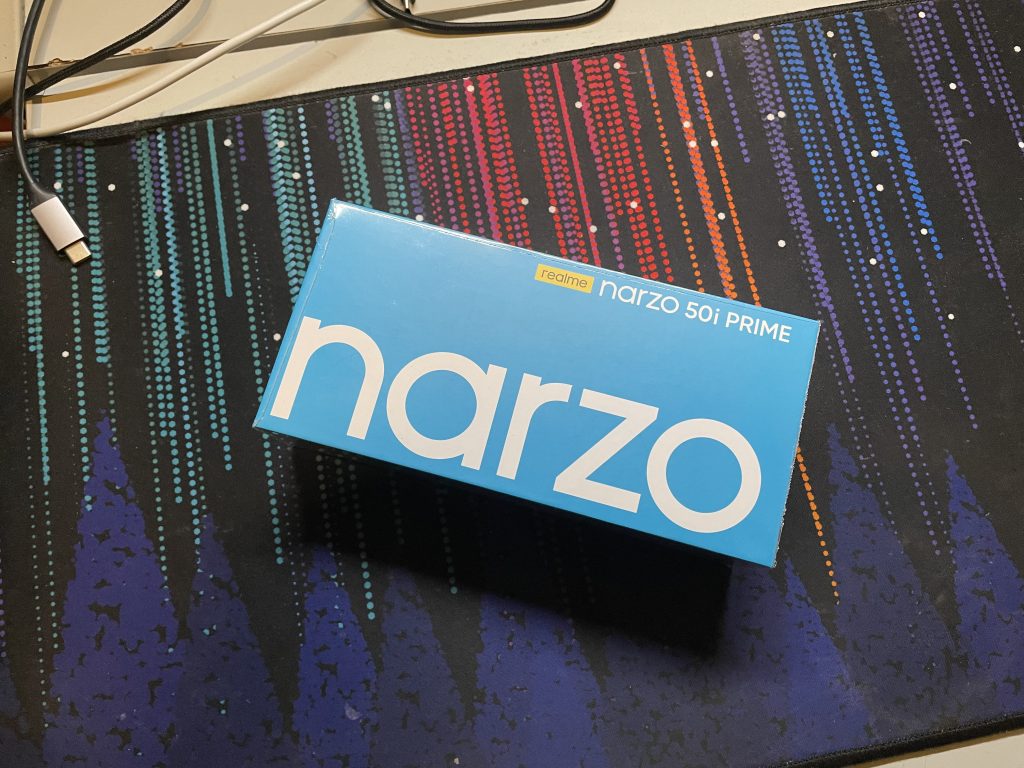 Believe it or not, this is the first time I've opened a narzo smartphone with its current box design! When I reviewed the narzo 20 2 years ago, it was still in a yellow box. I'm actually glad that realme took the time to design a distinct box for narzo. Enough about the box, let's see what's inside.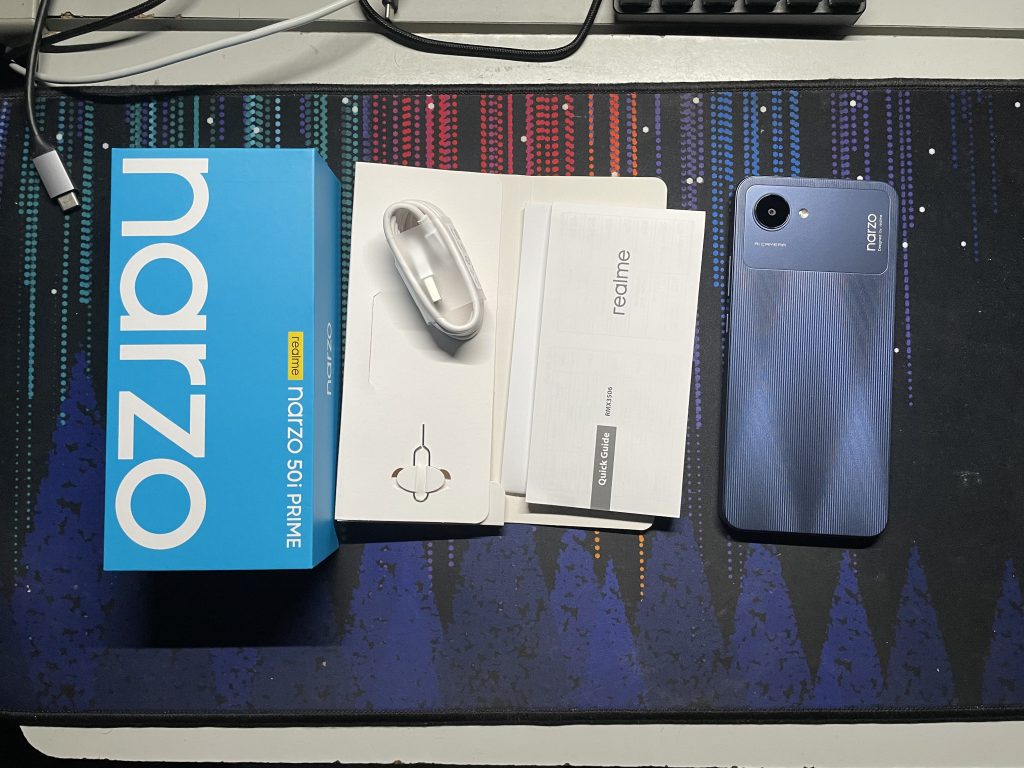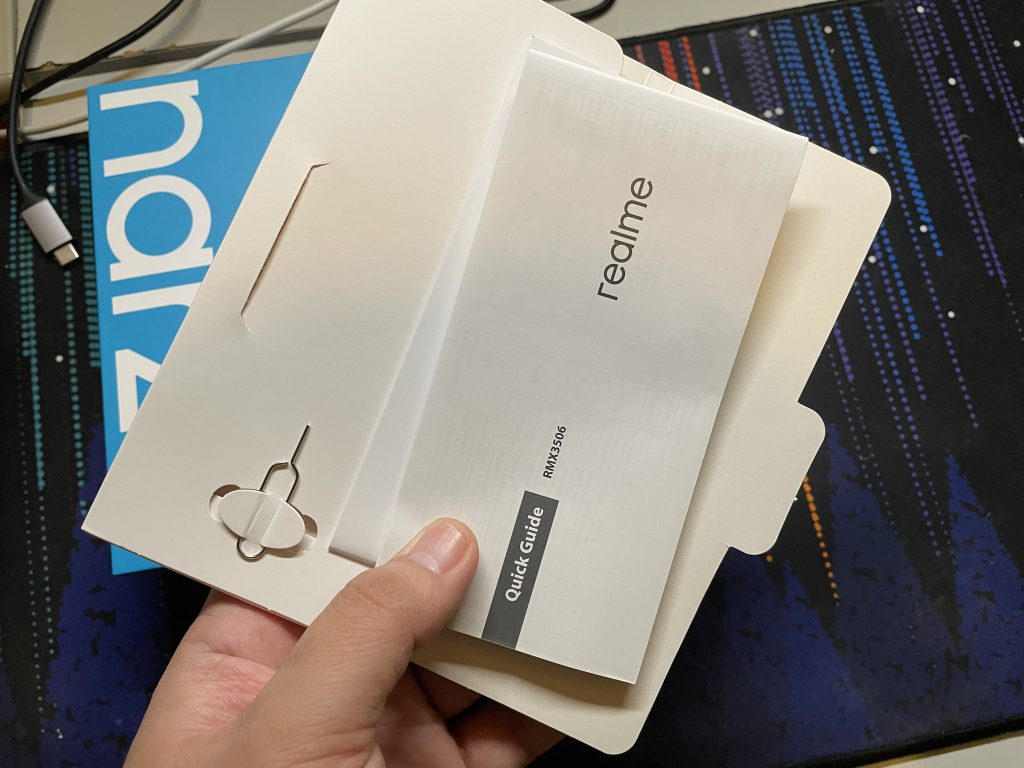 We still get the usual stuff along with the phone: user guides, a SIM ejector tool, and a USB-A to micro USB cable (more on this later). There is a big omission in the form of the lack of a charger.
I get the perspective of not having one in flagship phones. Most users will either reuse their existing charger or get a new one. It honestly sucks not having one in an entry-level phone though. People may have USB-A chargers lying around, but it's an added cost if they don't have any.
Design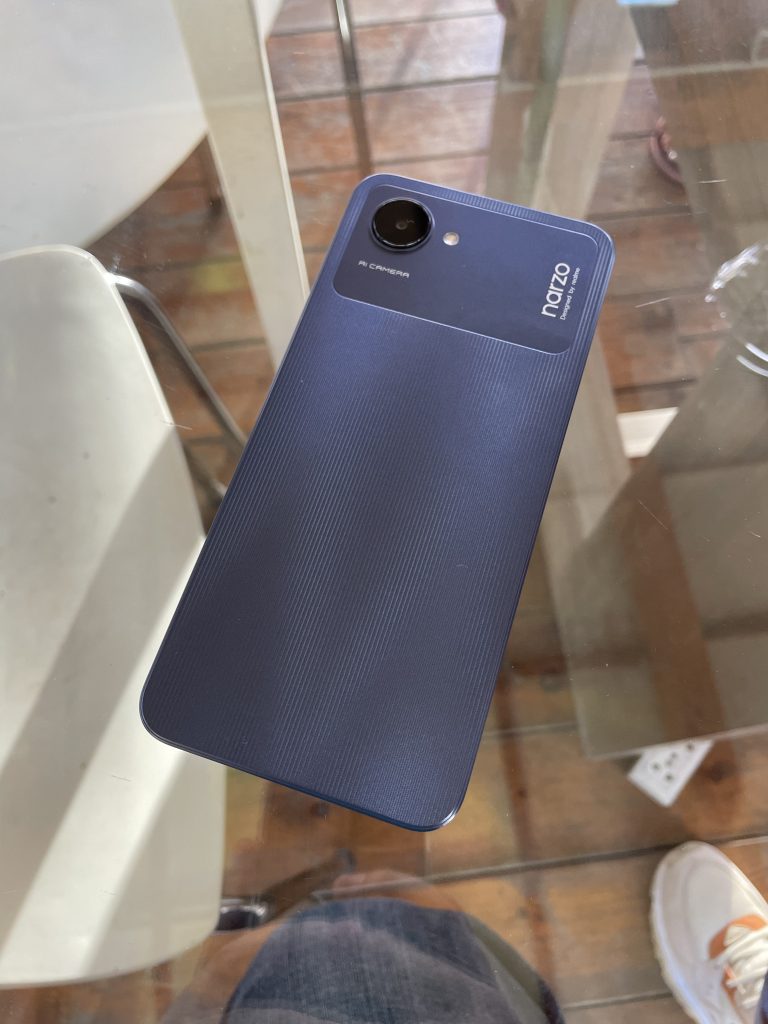 Sometimes having a simple design just works, and this is what this phone offers. Its Vertical Stripe Design is just so subtle. People won't really think too much of it until they see the phone up close. There are these sort-of light rays that form crosses when light hits the phone at a certain angle. We also get a matte back which is always a good thing except for how slippery it is. (It's not too slippery though, so it's not a big deal.)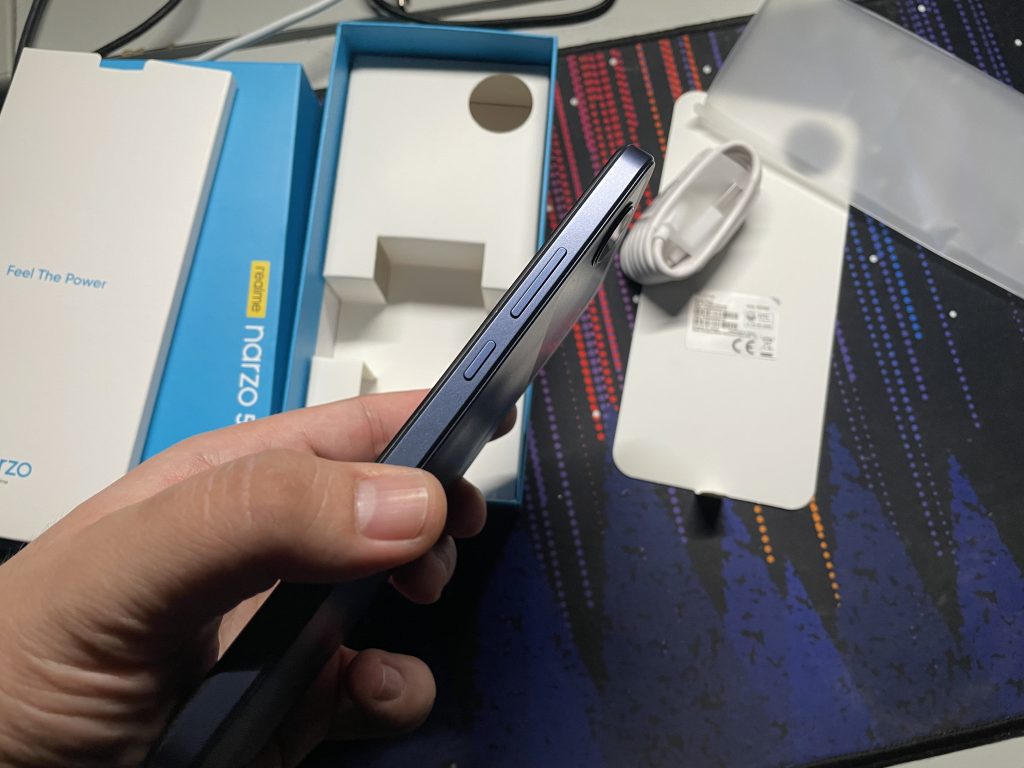 We have the volume rocker once again above the power button. I personally prefer the volume buttons on the left side since I accidentally press the power button often. On another note, I just wish we can move on from micro USB in 2023. That port may be there to make this phone cheaper, but other phone makers were able to put a USB-C port in a phone that costs the same as this.
Besides the micro USB port, we get a 3.5mm headphone jack and a single speaker. I almost didn't mention this at all, but this phone lacks a fingerprint sensor. This may be a cost-saving measure, but I think every smartphone should have some form of biometric authentication. Passcodes can be guessed easily and it's always better to have more layers of security.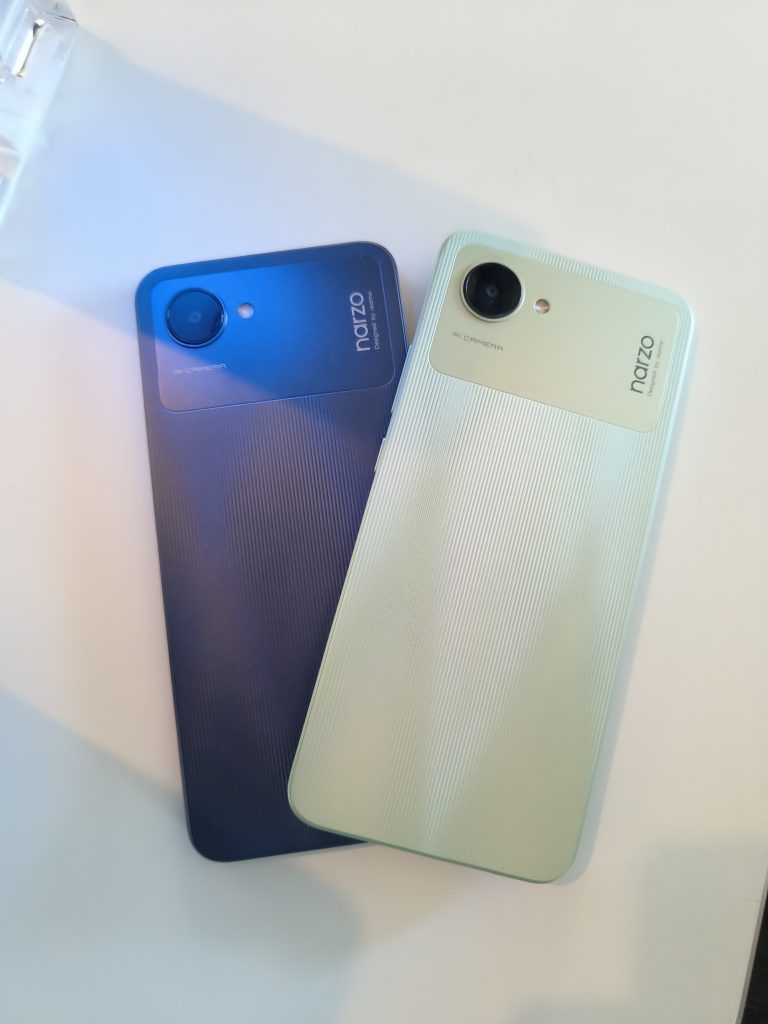 Despite my qualms, I think that this narzo phone still has a nice design, especially for its price.
Display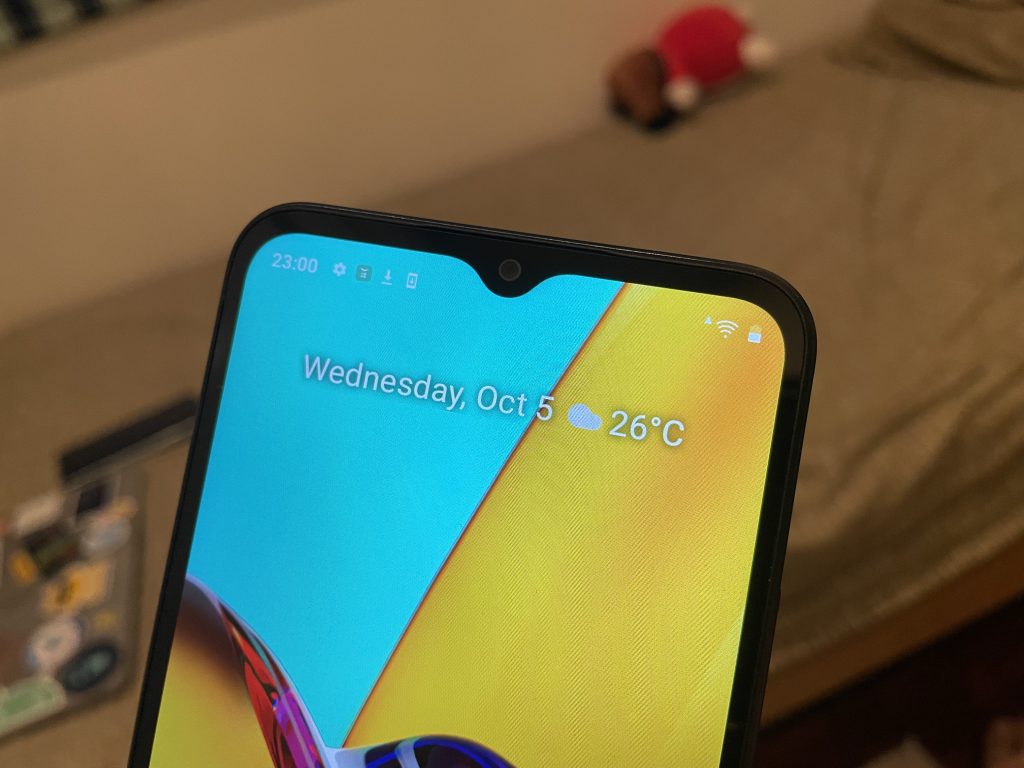 Another aspect that I think didn't need much thought is the display. This phone has a no-fuss 6.56-inch IPS LCD display. With a resolution of 1600 x 720 and a peak brightness of 400 nits, there's not much to talk about here. It's bright enough indoors, but you shouldn't expect much beyond that. I also don't mind the teardrop notch on the top since this is pretty much expected at this price point.
Performance and Software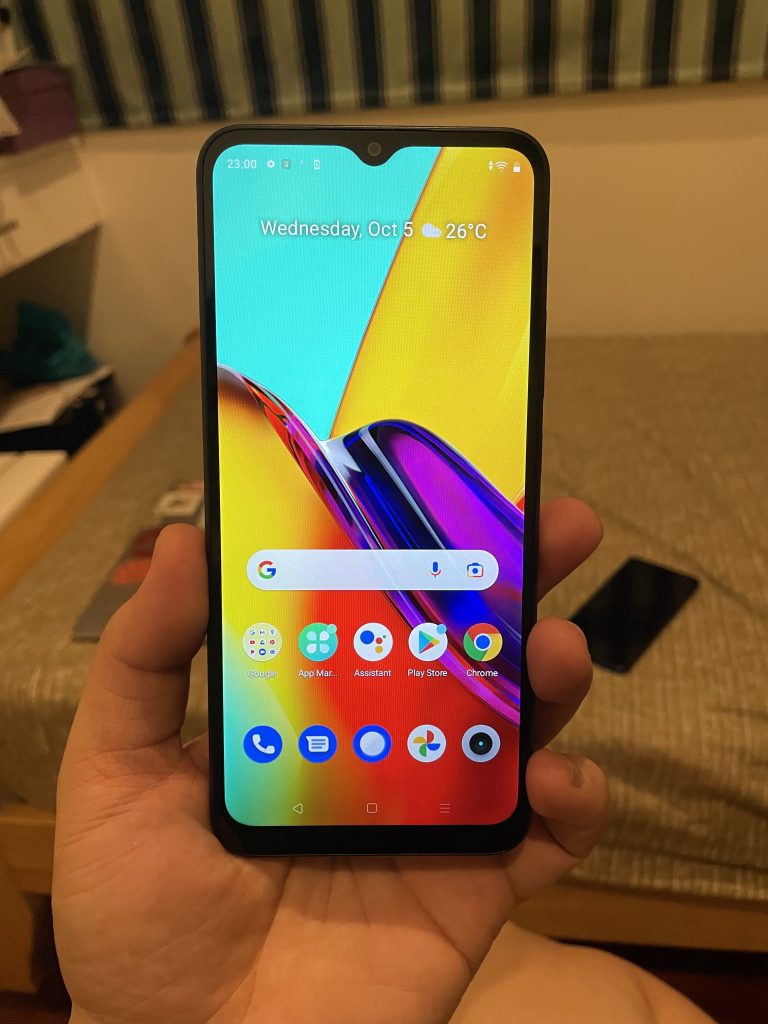 If there is one standout feature I can mention about the narzo 50i Prime, it would definitely be its performance. This phone rocks a Unisoc Tiger T612 processor with 3GB of LPDDR4X RAM and 32GB of UFS 2.2 storage. On top of that, you also get support for up to a 1TB microSD card. All of this sounds good, but what does it mean when you're actually playing games?
Don't expect too much from this phone, but I was able to get Medium graphics and frame rates when playing Pokémon UNITE! It wasn't the smoothest experience, but it was pretty good for a P5,000 phone.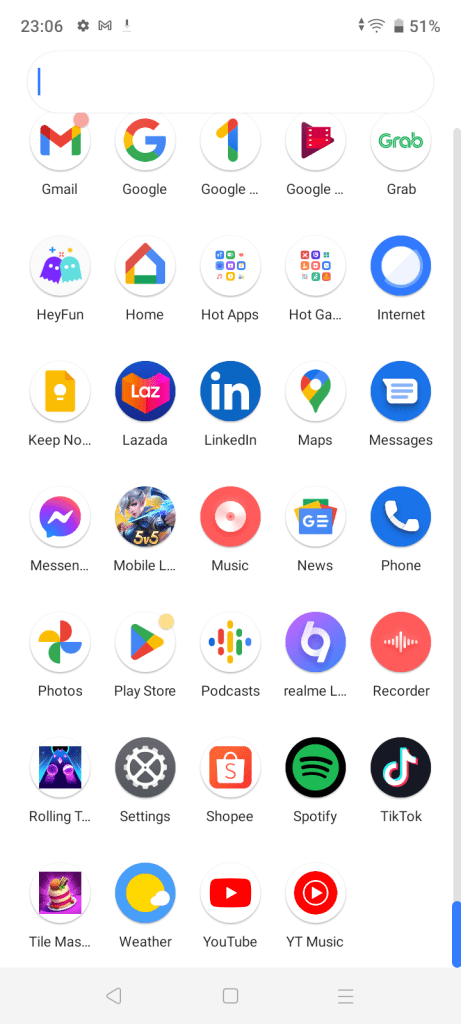 It also helps that it runs realme UI R Edition based on Android 11. At first, I thought it was similar to the Android 11 Go edition. This felt different though, as it didn't have the usual Go apps. We instead got a toned-down realme UI skin since it mostly used Google apps and the software update process felt more Google-like.
All in all, its hardware and software both contributed to a smoother-than-usual user experience. I can't say the same for other phones in this price range that opted to use the Go edition.
Battery Life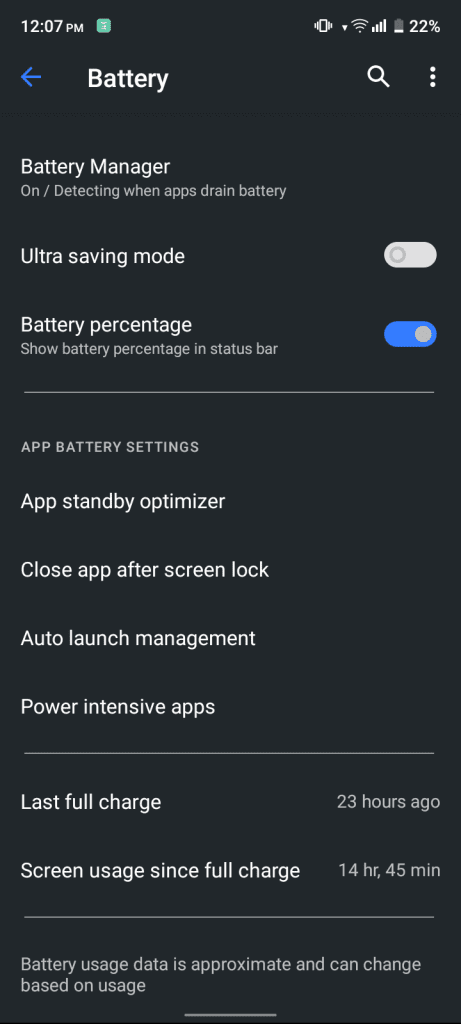 The narzo 50i Prime has a 5000 mAh battery. Unfortunately, it only has 10W charging which took me around 3 hours to fully charge from 0 to 100%. In my experience, using this phone with a mix of social media and light gaming got me to a full day. Sometimes it would reach a day and a half with very light use. I did notice that this phone tends to drain its battery more during standby. I hope this is a software issue or just having more apps in the background.
Cameras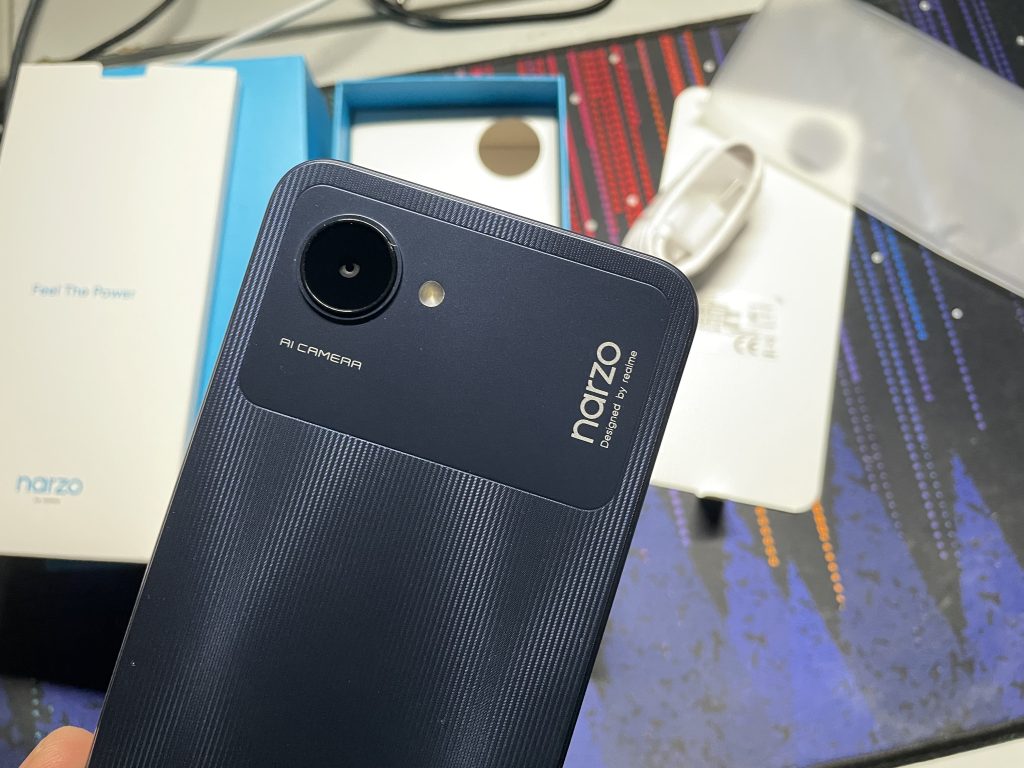 Of all the aspects of the narzo 50i Prime, it's the cameras that I have the least expectations of. This phone has a single 8MP rear camera and a 5MP front camera. Will the photos be any good? Let's check them out!
Click on the photos for full-resolution versions!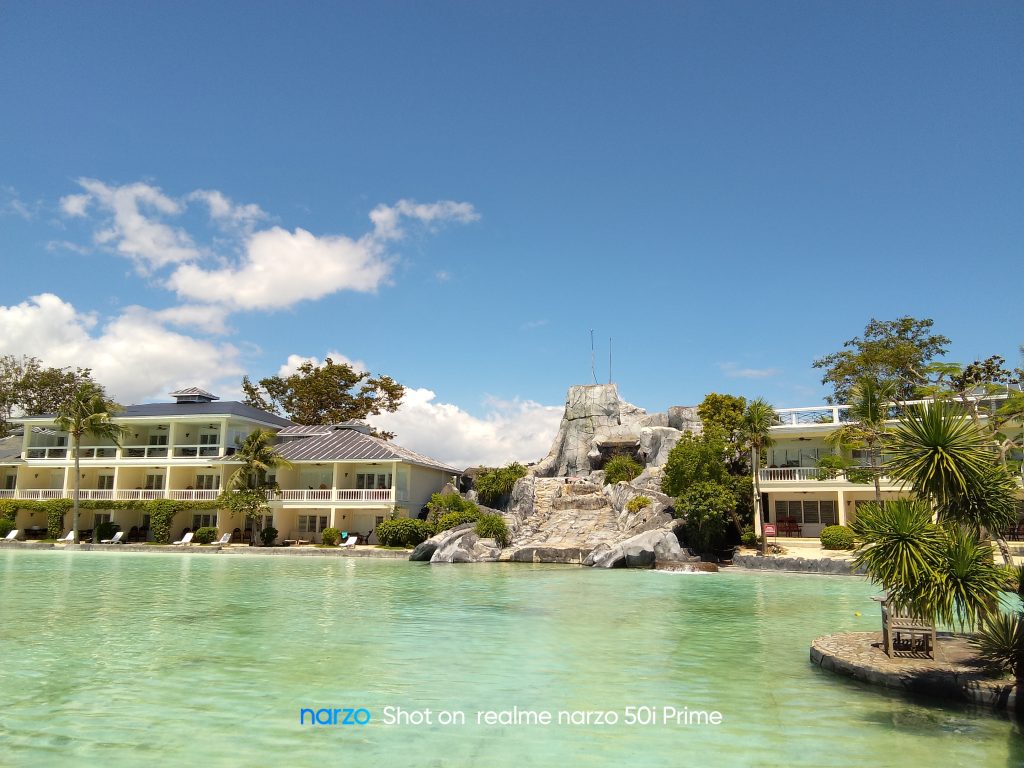 Outdoor shots are surprisingly good when using this phone's 8MP rear camera. Give this camera enough light and you'll be pleased with the photos you get. It was really fitting that I took some photos near the saltwater lagoon. I normally comment about color consistency here, but I can move past that in a phone of its price segment.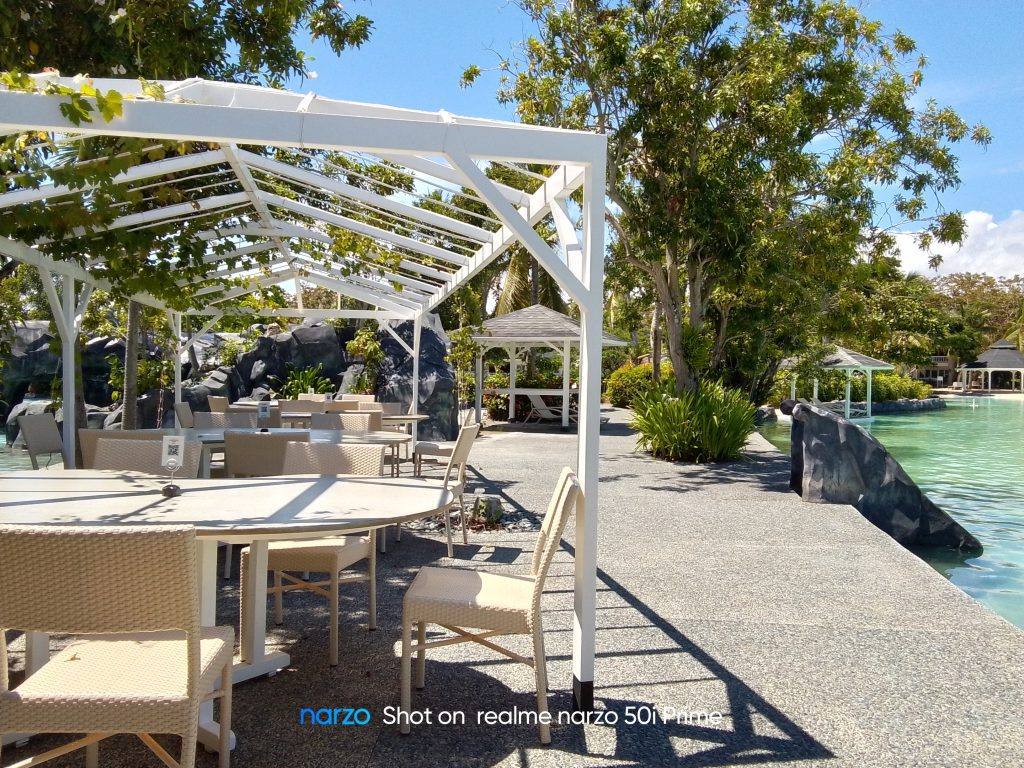 It's a good thing that there aren't many color consistency issues here! Whether it was taking shots at a resort on a hot sunny day or taking city shots, I didn't get that sort of problem at all. Zoomed-in shots were fine but I wouldn't rely on the 2x digital zoom too much.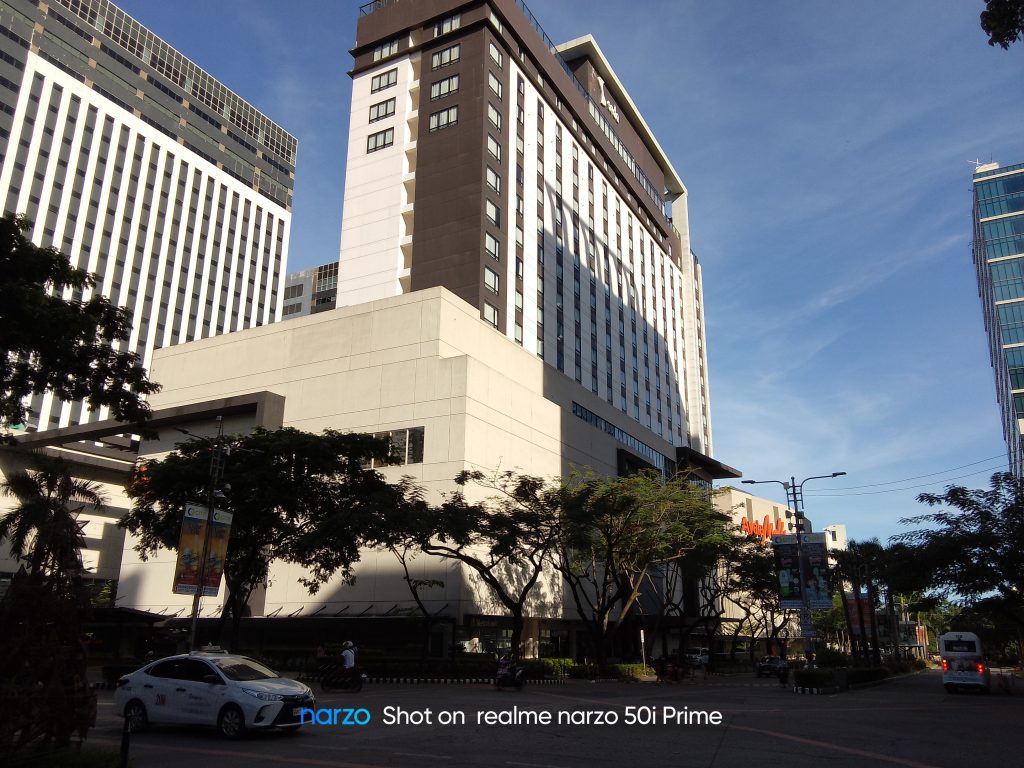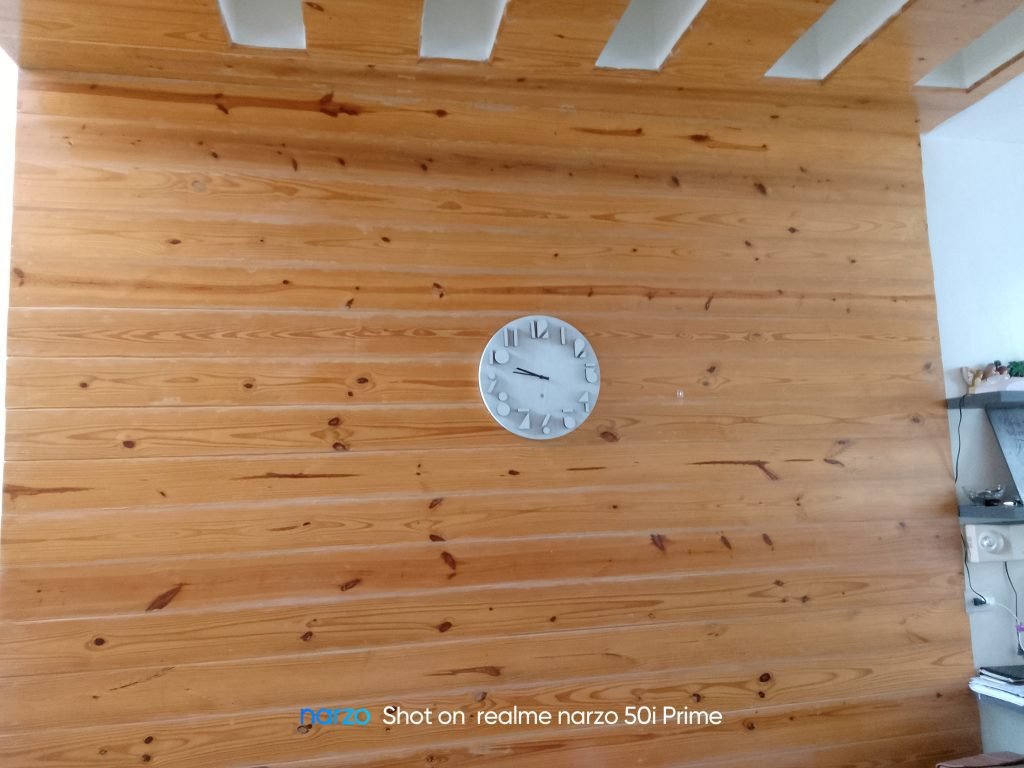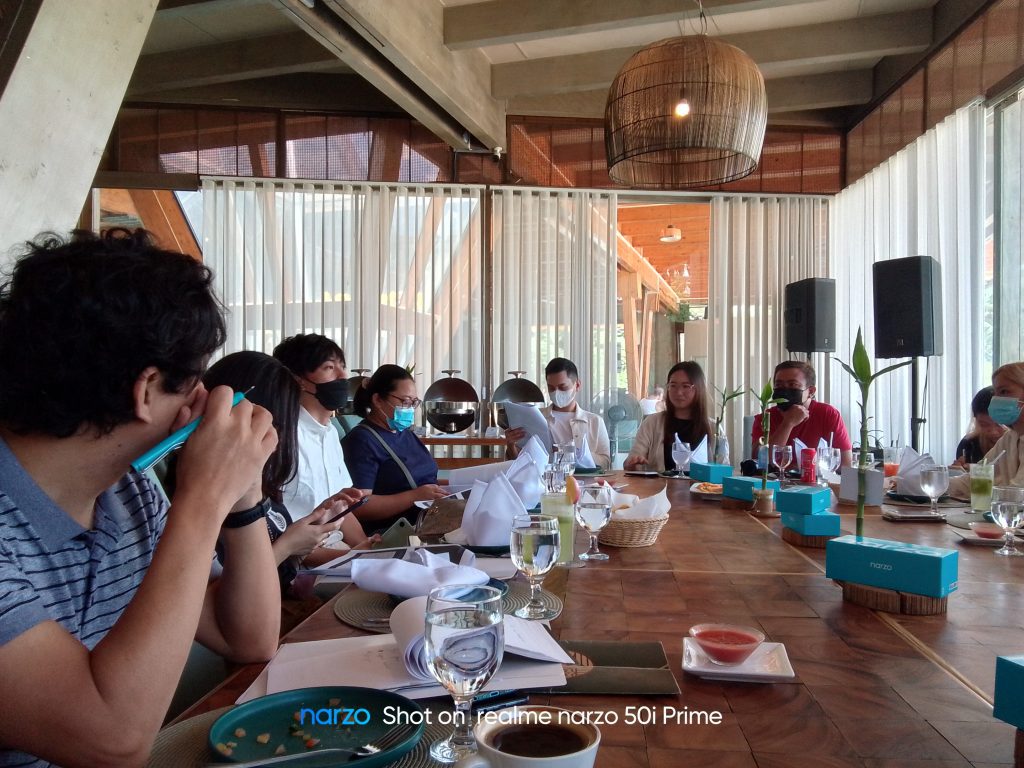 What surprised me the most is the Night mode of the narzo 50i Prime! You can take photos that were basically impossible to do with an entry-level phone and make it decent enough to share on social media! Granted, it's not the best quality out there. The overall result with Night mode on is just more pleasing in my opinion.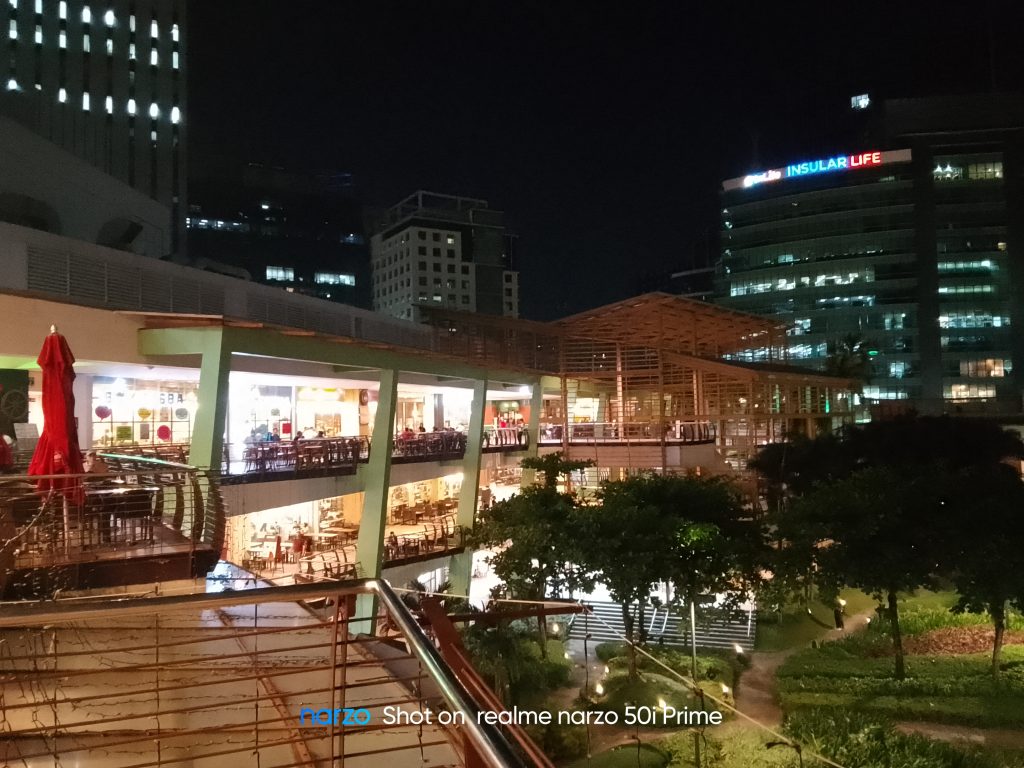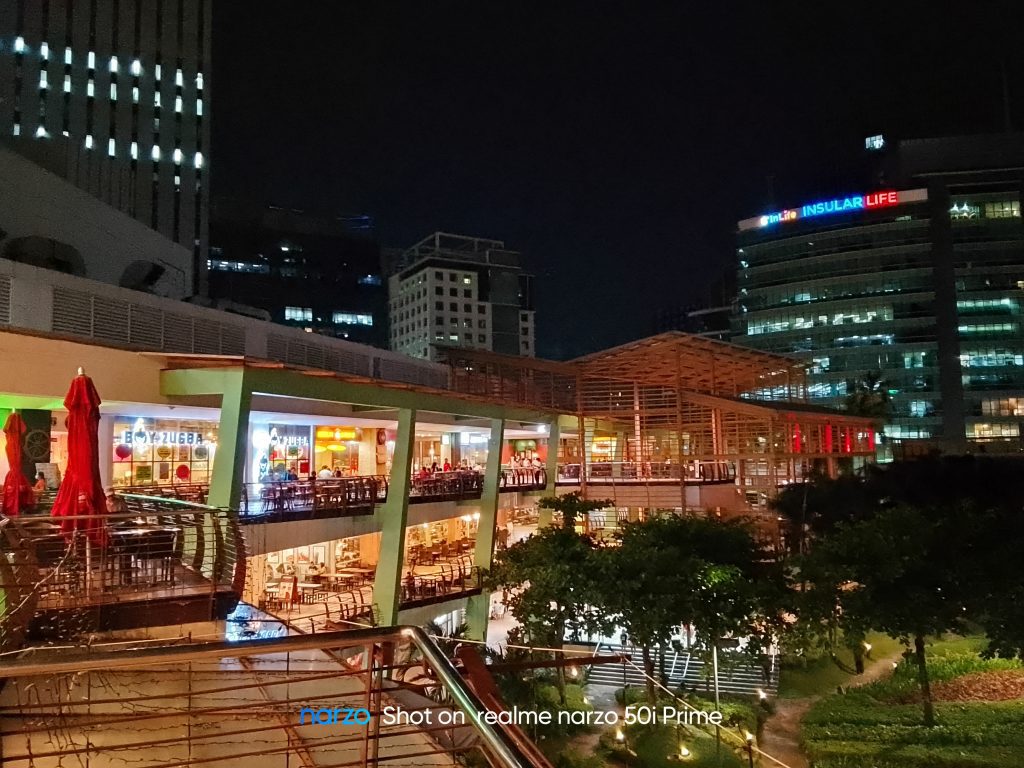 Selfies taken with the 5MP front camera are just… okay. They don't really stand out too much, and the included filters just makes the photo a little too fake for my liking. It's fine on a bright sunny day, but it kills the details in other scenarios.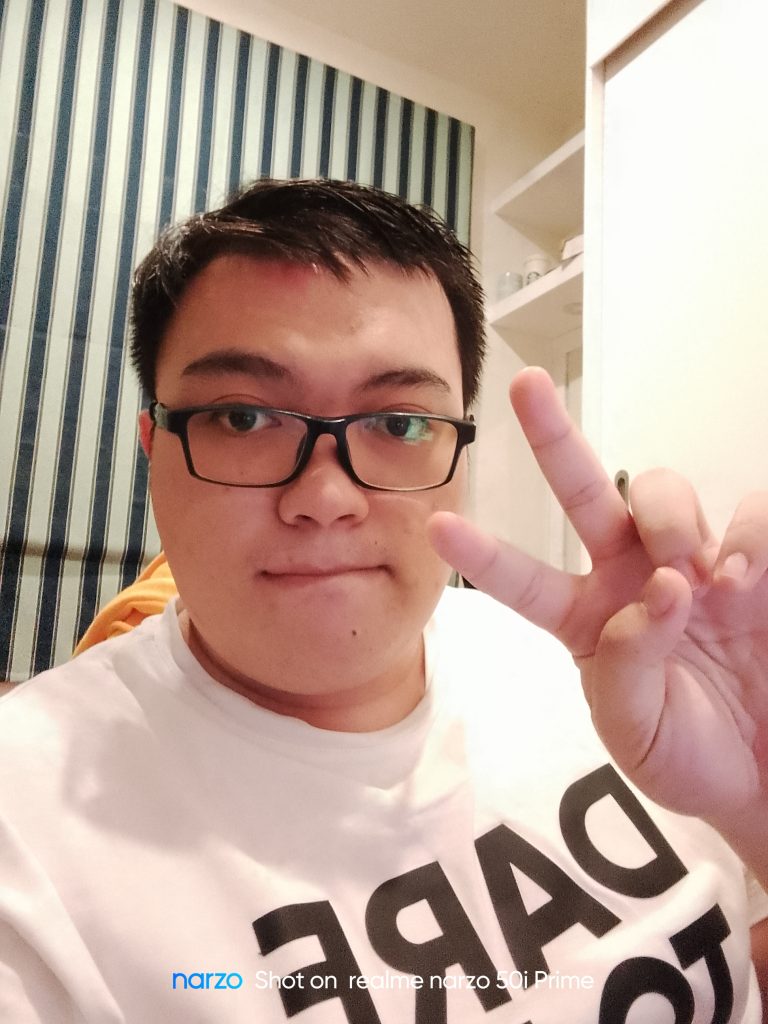 Should You Buy the narzo 50i Prime?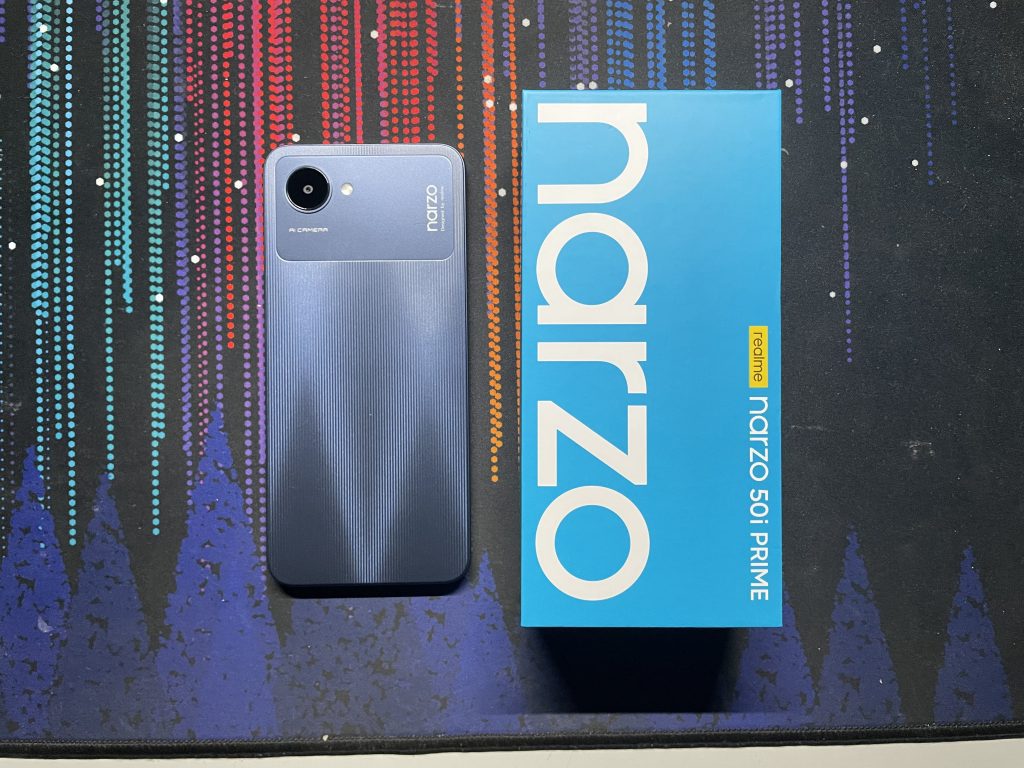 For a phone with an SRP of P4,999, it brings A LOT to the table. From its surprising performance to a really sleek design, the narzo 50i Prime is probably one of the best phones in the entire narzo lineup right now. This is the kind of value that made people love realme when they arrived in the Philippines in 2018. It may not be the exact same value compared to back then, but there really is value for money here. It really is the phone where quality meets sulit!
Pros
A sleek Vertical Stripe Design
Seeing a headphone jack in a smartphone is always a plus
Better-than-expected performance thanks to the Unisoc T612 processor, LPDDR4X RAM, and UFS 2.2 storage
realme UI R Edition provides a better basic Android experience than the normal Go Edition
Good battery life for the price
Better-than-expected performance from the 8MP rear camera
Cons
No charger in the box
The phone can be slippery
Having a micro USB port in 2022 is just… wrong
No fingerprint sensor
Only supports 10W charging
The battery seems to drain faster during standby
Its 5MP front camera is just okay