While I have been using Windows in my day job, it's been nearly a decade since I used Windows laptops for personal use! I just didn't find Windows really compelling enough for me to come back. In recent years, ASUS has been putting out Zenbook laptops with OLED displays, and that really piqued my interest. I finally got a chance to experience one myself! Here are my first impressions of the ASUS Zenbook S 13 OLED (UX5304).
Disclaimer: ASUS Philippines sent me an ASUS Zenbook S 13 OLED review unit in Basalt Grey. It arrived on October 19, 2023. The laptop had the following specs: Intel Core i7-1355U processor, 16GB LPDDR5 RAM, and a 512GB PCIe Gen 4 SSD. I've been using this laptop as my main personal laptop for a week now.
Eco-Friendly From The Jump!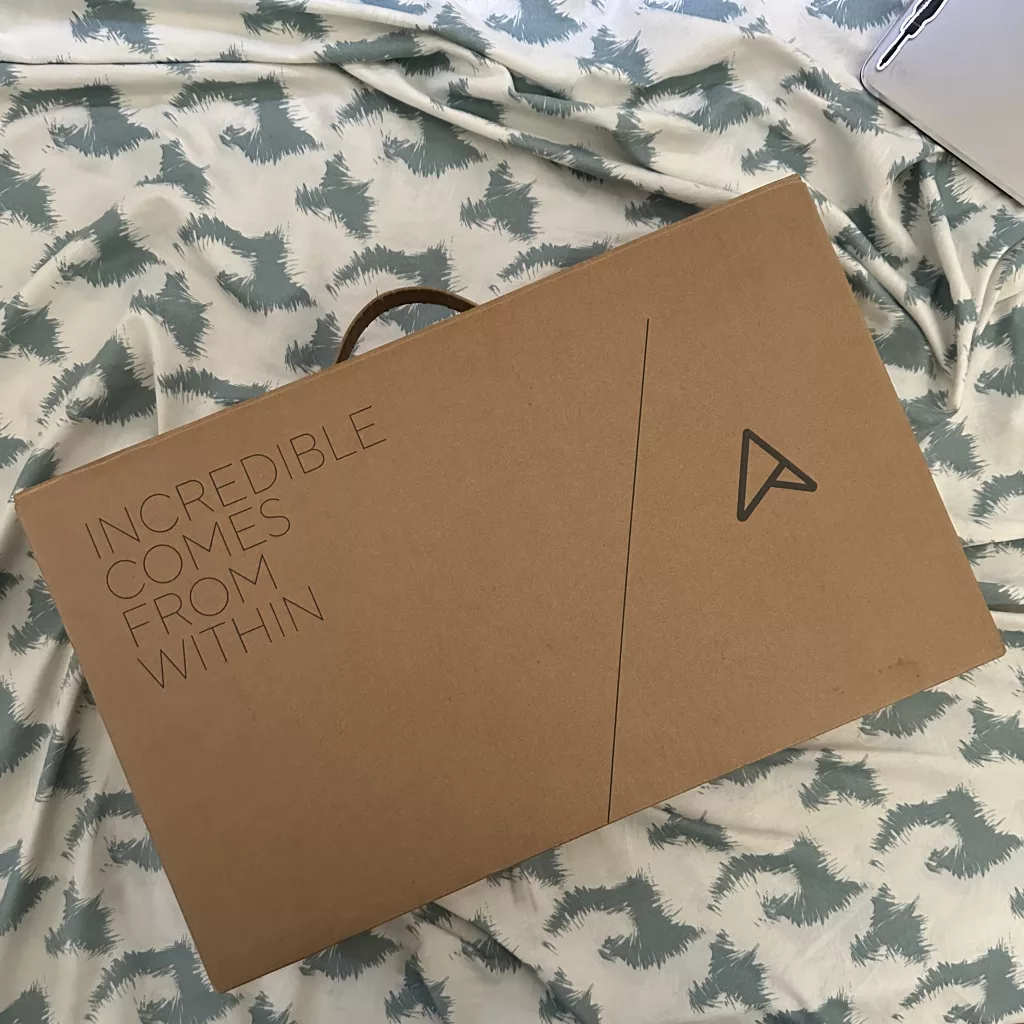 I've been seeing efforts from ASUS when it comes to sustainability and being environment-friendly. There was barely any plastic when I opened the package (save for the tape but that was added after the fact). While some people might have doubts in terms of the durability of the packaging, I think the experience ASUS has can better reassure me that the contents will be in one piece.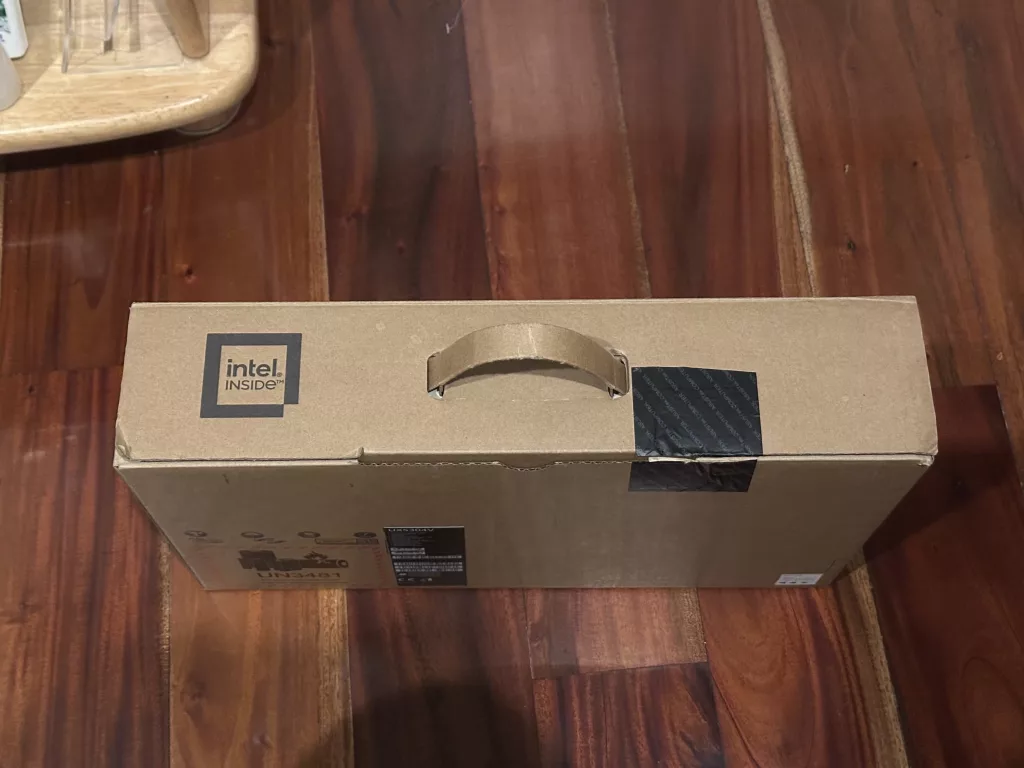 I'll talk about the other eco-friendly aspects of this laptop as soon as we unbox it!
Unboxing Experience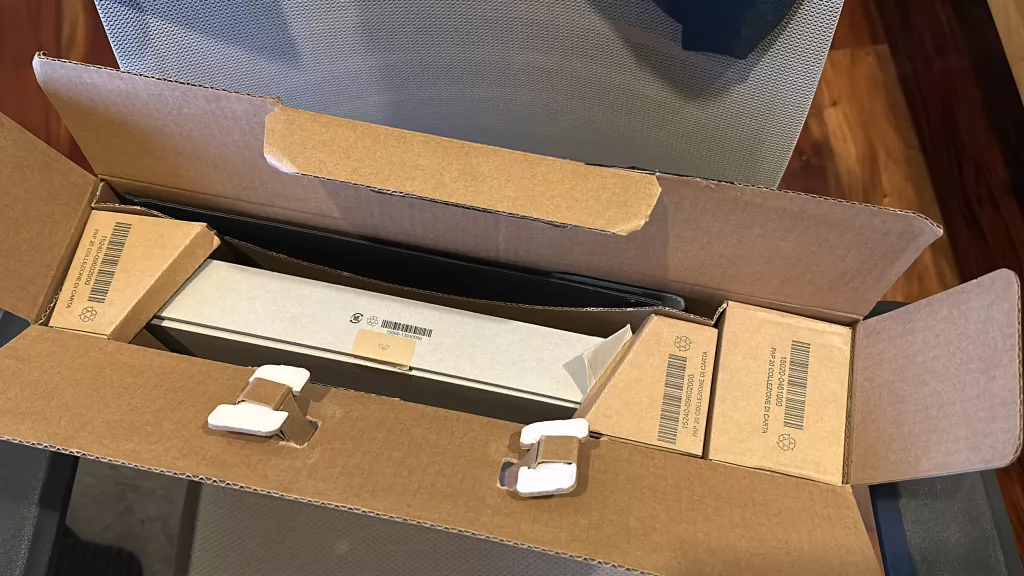 We see more of the eco-friendly packaging as soon as we open the box. Inside, we see the main laptop box (in gray), the sleeve which is placed above the main box, and another separate box.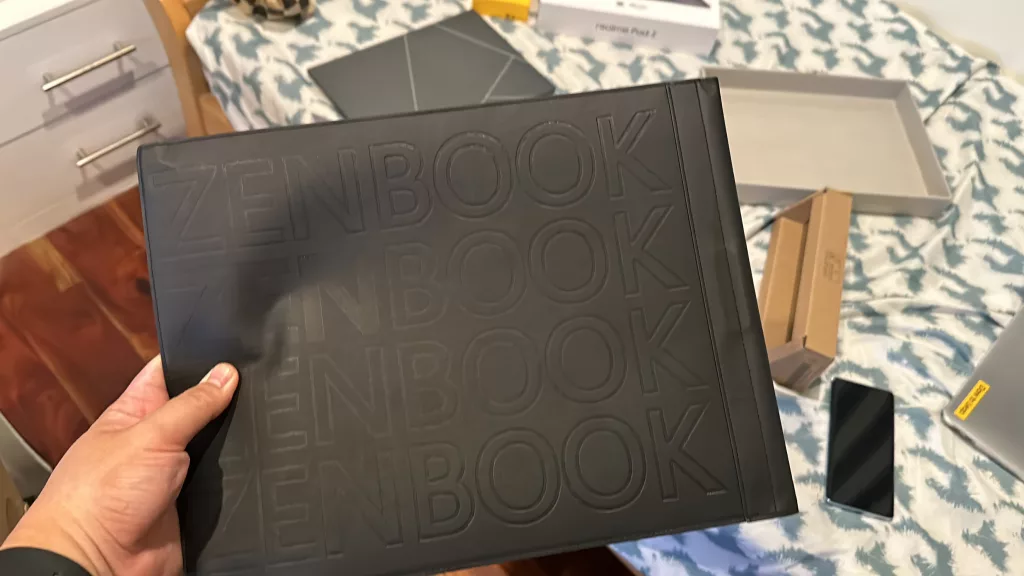 The sleeve included in the box actually feels nice and slim, just like the laptop itself. While I could see myself just carrying the laptop in the sleeve, I would wanna bring the charger in case of emergencies.
In that separate box, we get a 65W power adapter along with a USB-C to USB-C cable. I'm glad that laptop manufacturers haven't followed in the footsteps of phone makers and still provide chargers. It's also nice that the included cable is nice and long so you don't need to be too close to the outlet when you need to charge the laptop.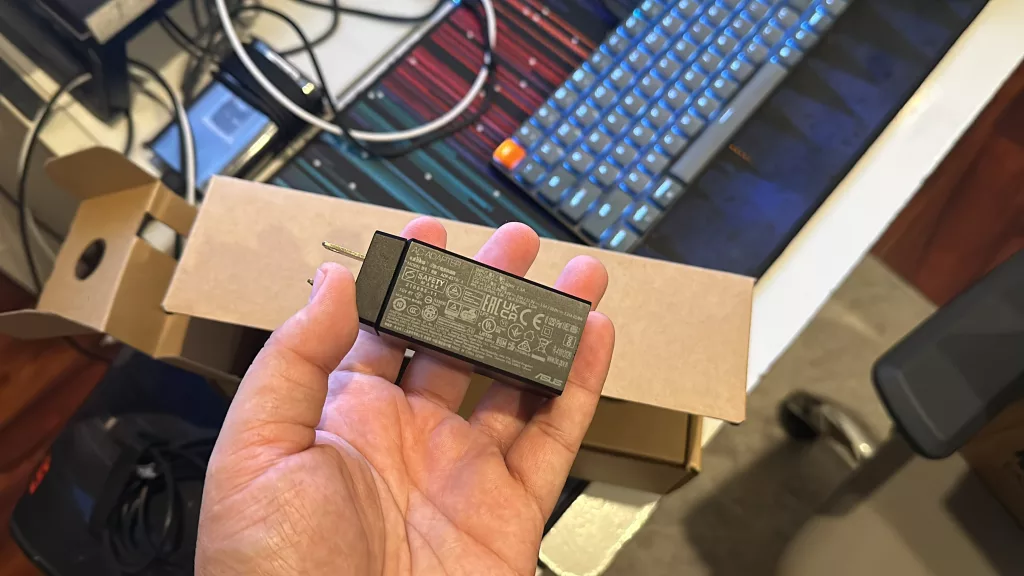 In the main box is, of course, the laptop along with the documentation. While the whole unboxing experience felt different compared to what I'm used to, I'm glad that the ASUS Zenbook S 13 OLED and the included accessories were arranged neatly inside the box.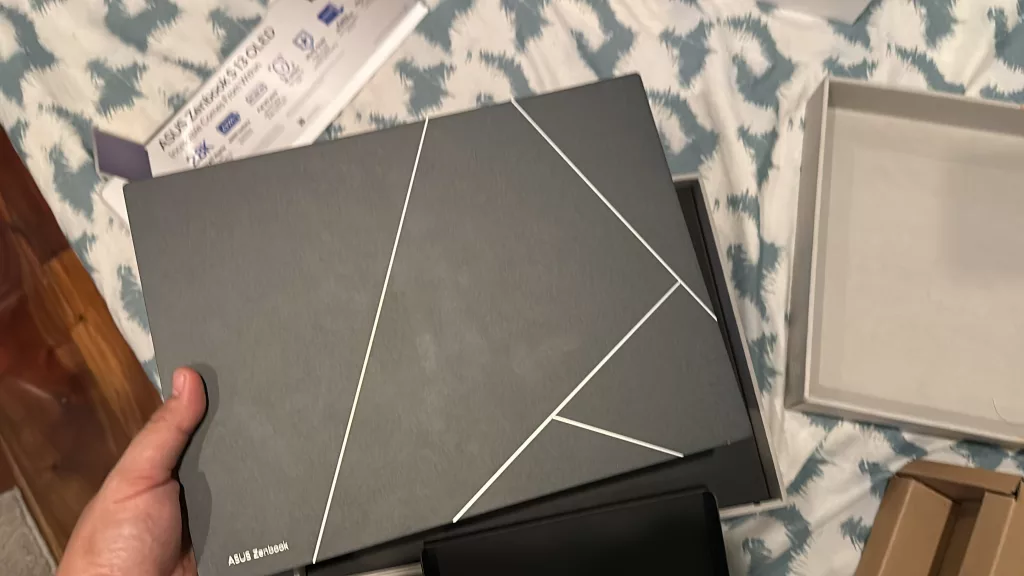 An Insanely Slim, Light, and Eco-Friendly Design!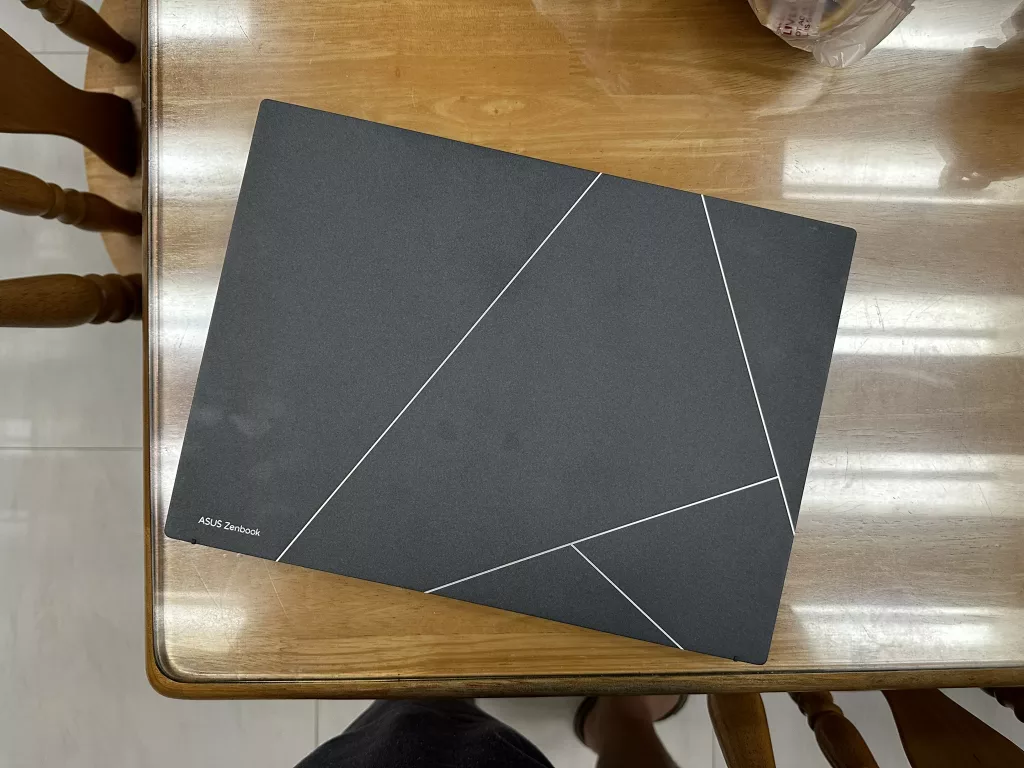 My favorite thing about the Zenbook S 13 OLED is definitely its insane lightweight design! Coming in at 1 cm thin and weighing 1 kg, ASUS really knows how to make an ultraportable laptop. One way to really show off its thinness is by showing how the hinge works. When you open this laptop, it uses the bottom part of the display assembly to lift the keyboard and trackpad at an angle! This really helped me in terms of ergonomics since I don't need a laptop stand as often when putting this laptop on a table.
While there are two available colors for this laptop, the units that you can buy in the Philippines only come in Basalt Grey.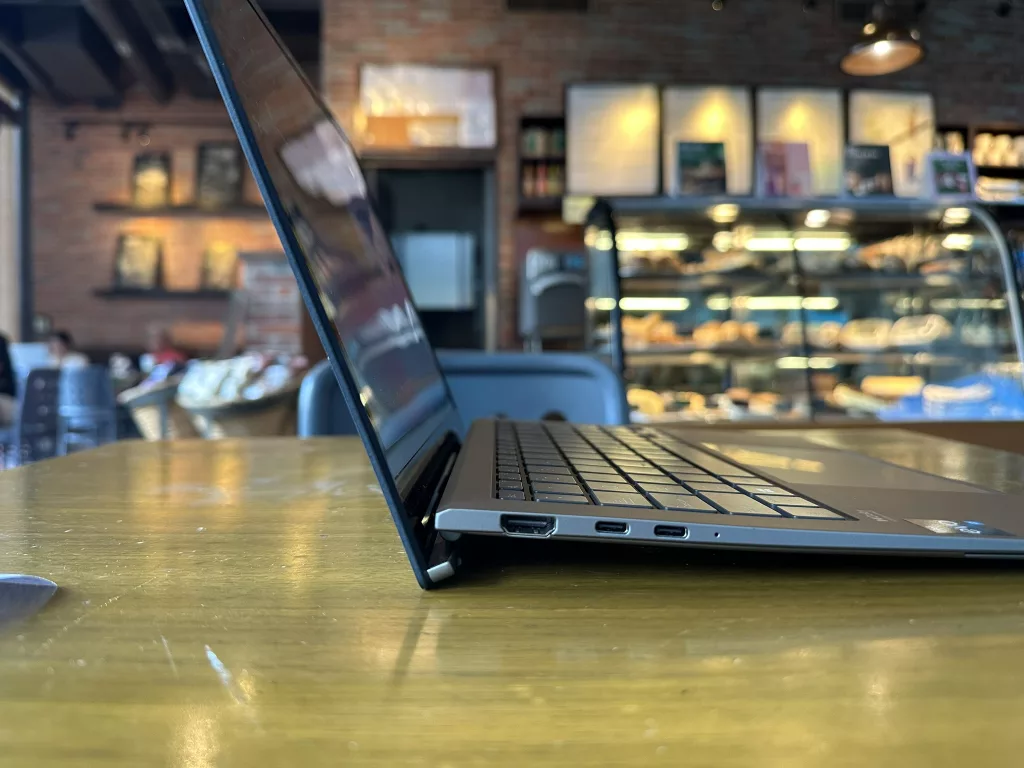 I also like the assortment of ports on this laptop! It has an HDMI port and two USB-C ports with Thunderbolt 4 support on the left, and a USB-A port and a 3.5mm headphone jack on the right. It's really refreshing to connect a monitor and old hard drives without the need for a dongle.
That OLED Display Goodness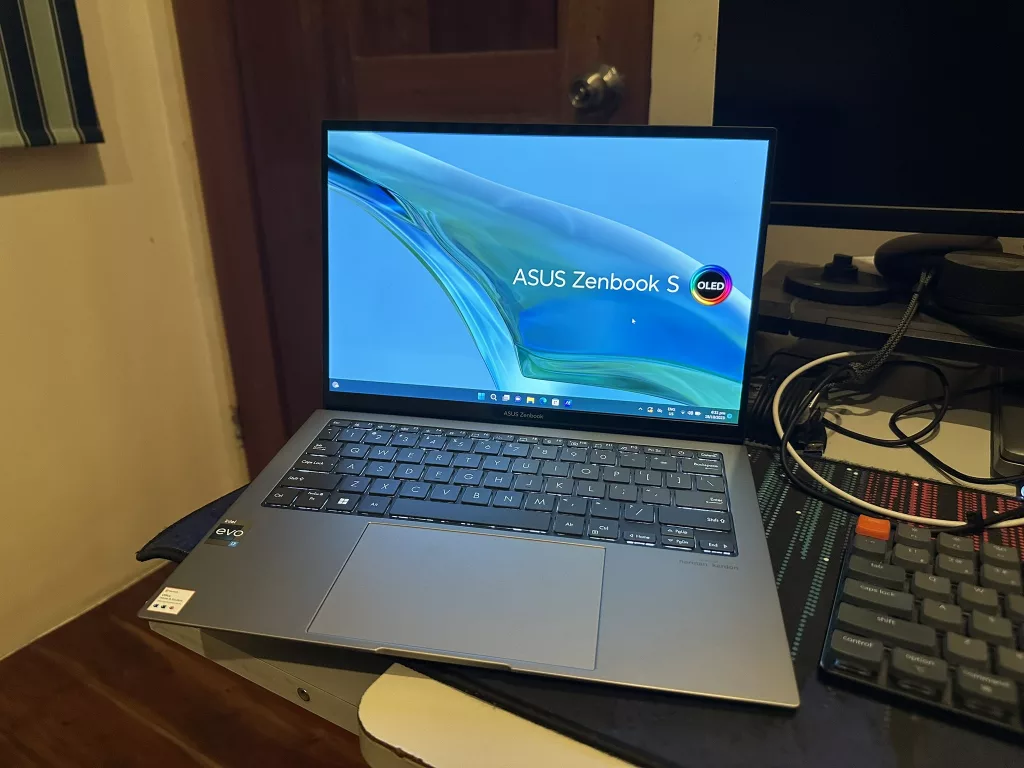 While my favorite thing about this laptop is its slim and light design, the OLED display is the main reason why I wanted to check out recent ASUS laptops. Up until the past few years, laptop makers were mainly using displays with LCD technology. That kind of display was good enough until phone makers started putting OLED and AMOLED displays on phones.
I have to say: I can see why people really love having an OLED display on a laptop. It makes sense though: every advantage that OLED/AMOLED displays have on phones is amplified here. The colors just look more vibrant on this laptop. I would rather watch videos on here than on my phone!
The Other Things So Far…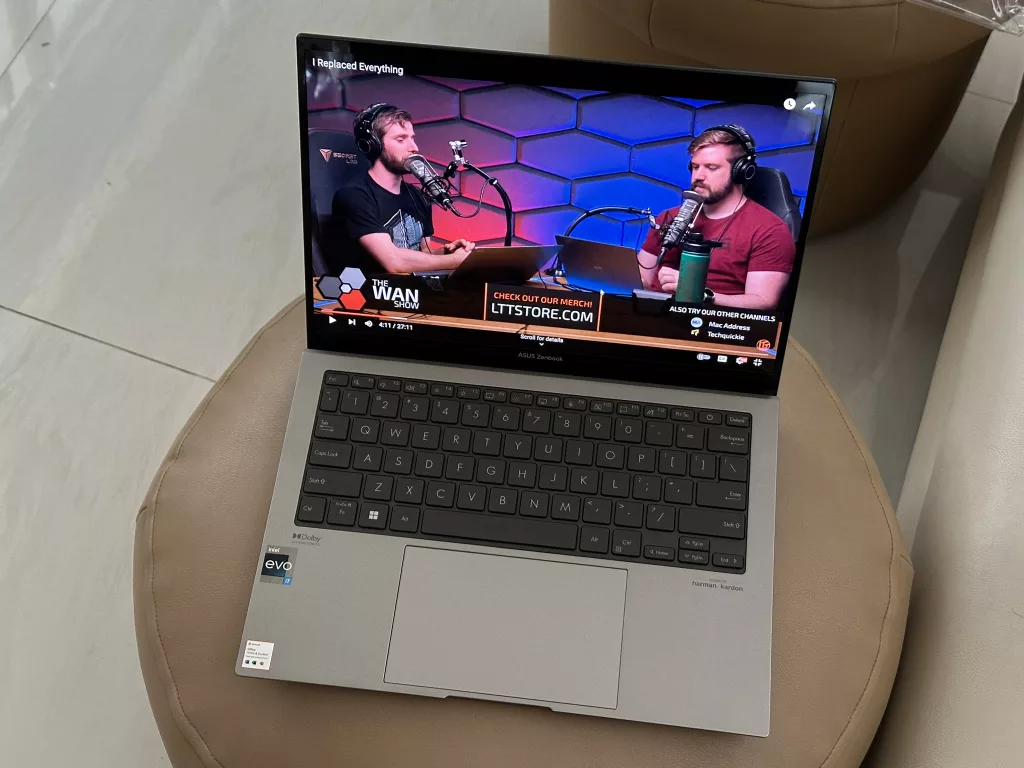 I can't get into stuff like my thoughts on its performance or battery life since I'm saving those for my full review. Until then, here are some tidbits about the other aspects of my experience with the Zenbook S 13 OLED so far:
I love the feel of the keyboard when typing but its backlight is nothing to write home about.
Love the spacious trackpad and the palm rejection works so far
Speakers are loud and feel like there's a wide soundstage
This laptop's performance using the Intel Core i7-1355U processor paired with 16GB of LPDDR5 RAM and 512GB of PCIe 4.0 storage is really snappy.
I appreciate Windows 11's window management and how superior it is compared to macOS
That's it for my first impressions of the ASUS Zenbook S 13 OLED (UX5304). I really like what I'm seeing so far. There are some concerns including how long its 63Wh battery will last with that nice OLED display. We'll see in my full review. Which parts of this laptop do you want me to focus on for the review? Sound off in the comments!