I'm inserting a bit of news on this week's techieSpeak! There's a lot going on in the gadget world and the tech industry at large.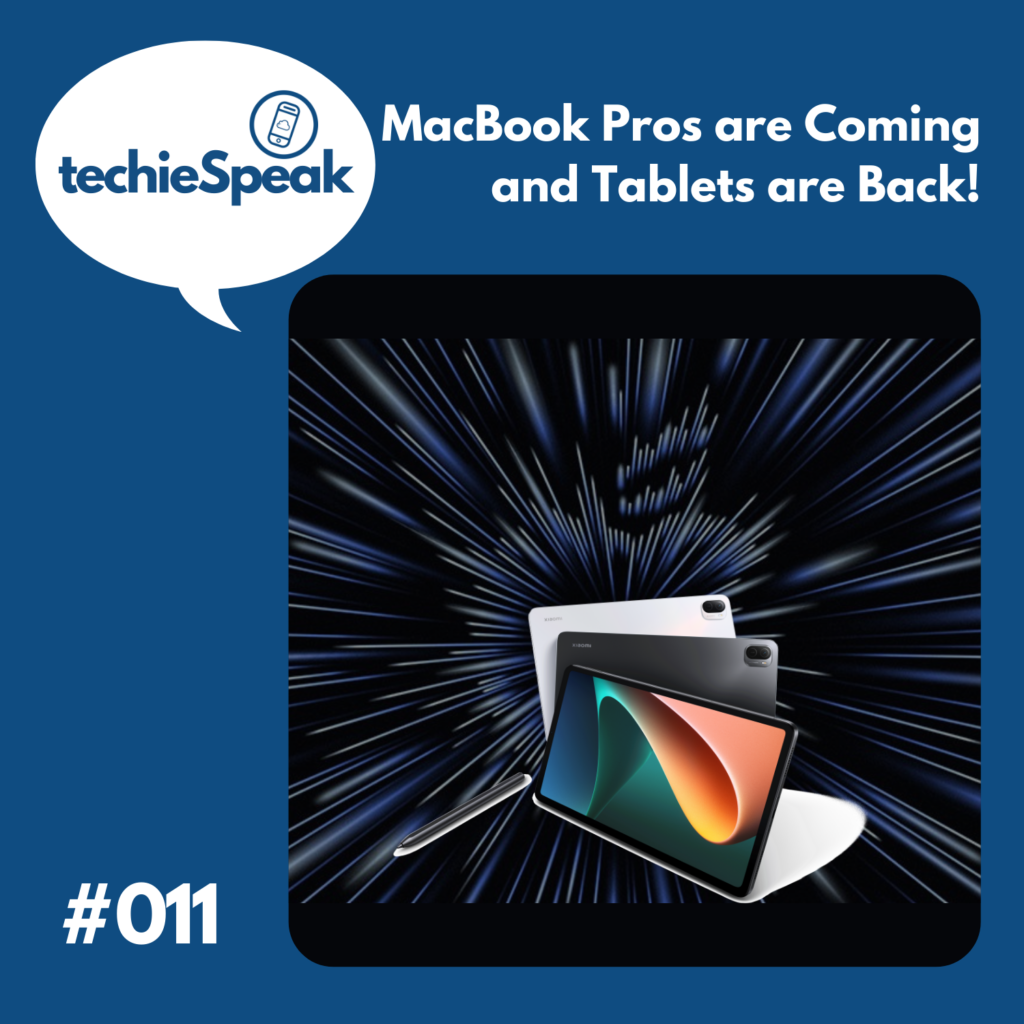 On this week's techieSpeak episode, I put in some news items alongside my main topic. I give you a preview of next week's Apple Event, and talk about why tablets are back! There are also events that I'm looking forward to for the rest of the month.
I hope you enjoy listening to techieSpeak 011 as much as I enjoyed recording it!
Listen to the episode here!
Follow the podcast on:
Spotify – bit.ly/techiespeak-spotify
Apple Podcasts – bit.ly/techiespeak-apple
(Go rate and review on here too! It really helps the podcast. Thanks!)
Let me know what topics I should talk about on social media:
facebook.com/utterlytechie
instagram.com/utterlytechie
twitter.com/utterlytechie
Follow me on social media!
facebook.com/julliansibi
instagram.com/julliansibi
twitter.com/julliansibi
SHOW NOTES
Next week's Apple Event rumor roundup from 9to5Mac – https://9to5mac.com/2021/10/14/apple-october-event-expectations-mac/
MKBHD's video on why people don't buy Sony smartphones – https://www.youtube.com/watch?v=j7QwJ-M_GAI
Huawei MatePad – https://consumer.huawei.com/ph/tablets/matepad/
realme Pad on Shopee – https://shopee.ph/product/119485441/11659012599
Apple iPad lineup – https://www.apple.com/ipad/
Google's Pixel Event on October 19, 10 AM PT – https://pixelevent.withgoogle.com/