It's been a while since I've personally used a Samsung phone. The last time I used one was when my mom owned a Galaxy Note 3 in White back in 2013. Big phones were starting to become popular and Chinese phone makers weren't in the global spotlight yet. In 2022, the smartphone market is very different and we now have a lot of options. Even Samsung has more budget options now. Is a budget Samsung phone any good? Find out in my Samsung Galaxy A03s review.
Disclaimer: This Galaxy A03s unit was given to me by Samsung Philippines. It arrived on November 16, 2021, and I've been using it on and off since then.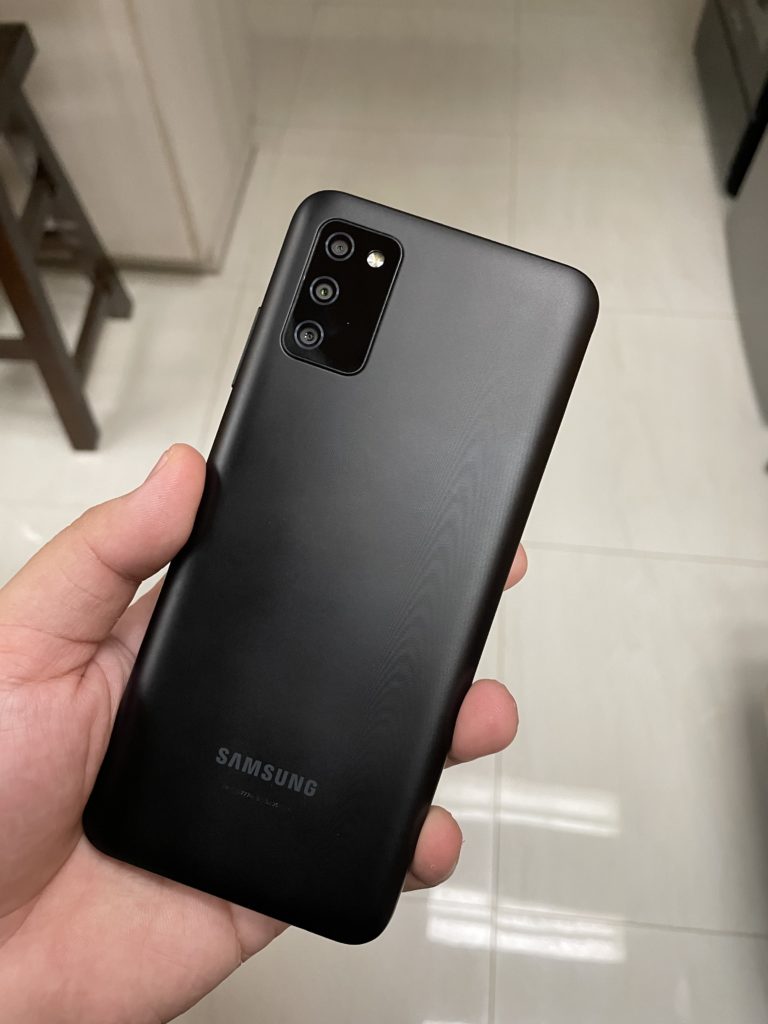 A Simple Design.
There's not much to say about the design of this phone. It has a simple back with a matte finish that feels quite good in the hand. I got the Black color but there's also Blue and White. One thing I really like is the lack of any camera bump whatsoever! It's nice not to have your phone wobble on the table. Buttons are clicky enough for me.
As I said, I don't have a lot to say about the design because it's perfectly fine.
Display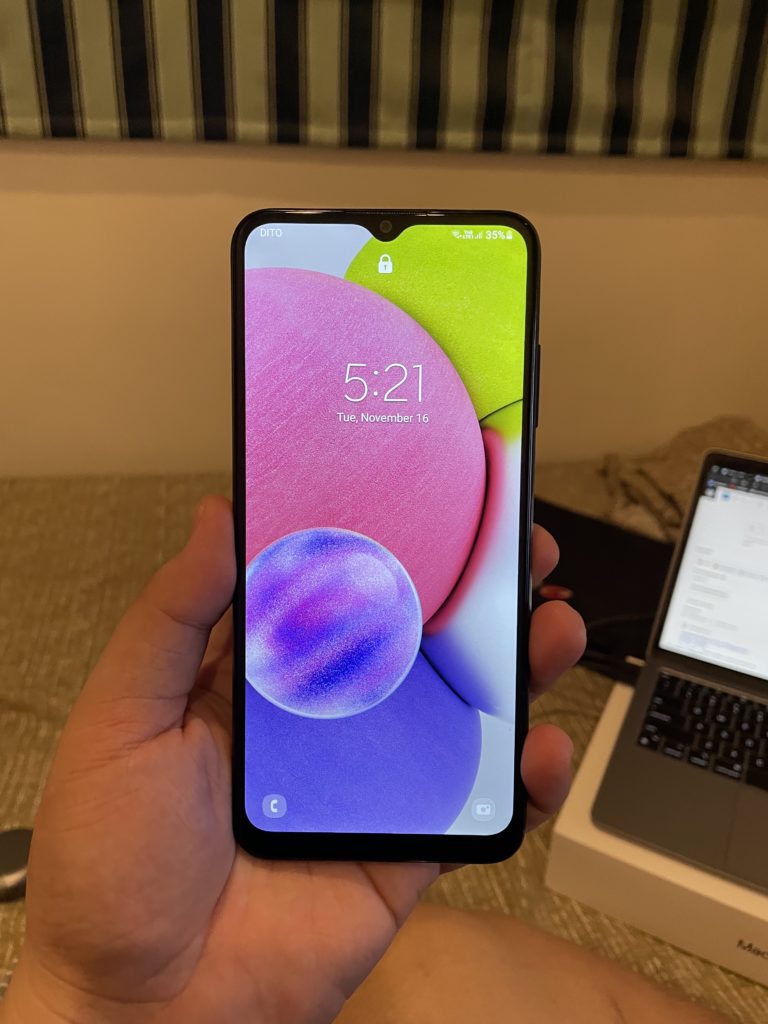 The Galaxy A03s has a 6.5-inch PLS (Plane to Line Switching) LCD display with a resolution of 1600 x 720. It still carries a teardrop notch and has a big chin on the bottom. It's bright enough in most cases but it's not gonna be good enough when you're outdoors. I'm pretty much used to this kind of display at the entry-level segment. It would have been nice to see Samsung flex its display muscle in this department, but I don't think the cost would be worth it. This phone also has a flat display so you won't have random reflections when watching YouTube videos or Netflix shows.
Performance and Software
I normally show some benchmarks in this section but I felt that it was pointless in the Samsung Galaxy A03s review. This phone has a MediaTek Helio P35 processor, 4GB of RAM, and 64GB of eMMC 5.1 storage. It wasn't gonna be a really fast phone to the point that Samsung only put One UI 3.1 Core based on Android 11. An upside is that there wouldn't be much bloatware, but that won't get away from the fact that it's a slow phone.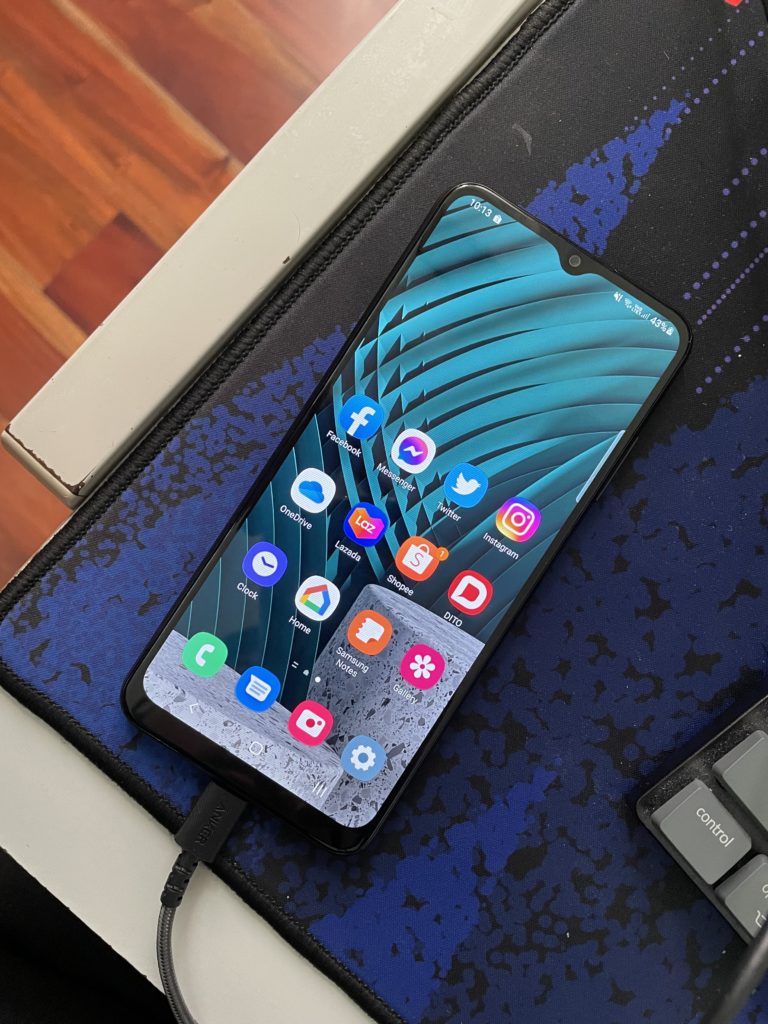 It's not unbearably slow but most operations will feel that way. I thought that eMMC storage may be a factor in how slow it is. But other phones with similar RAM, storage, and having eMMC would still feel faster thanks to its software. (See a review of a phone with eMMC storage here.) Here's hoping One UI 4 on budget phones will be better.
As for the software itself, One UI Core is just fine. It works as you expect, but not much else. I appreciate all the Galaxy ecosystem features you get with One UI. Using the Galaxy Buds 2 is more convenient with the Galaxy A03s (or any Samsung phone)! If you're not into using earphones, the single speaker on this phone is good enough and somehow has Dolby Atmos support!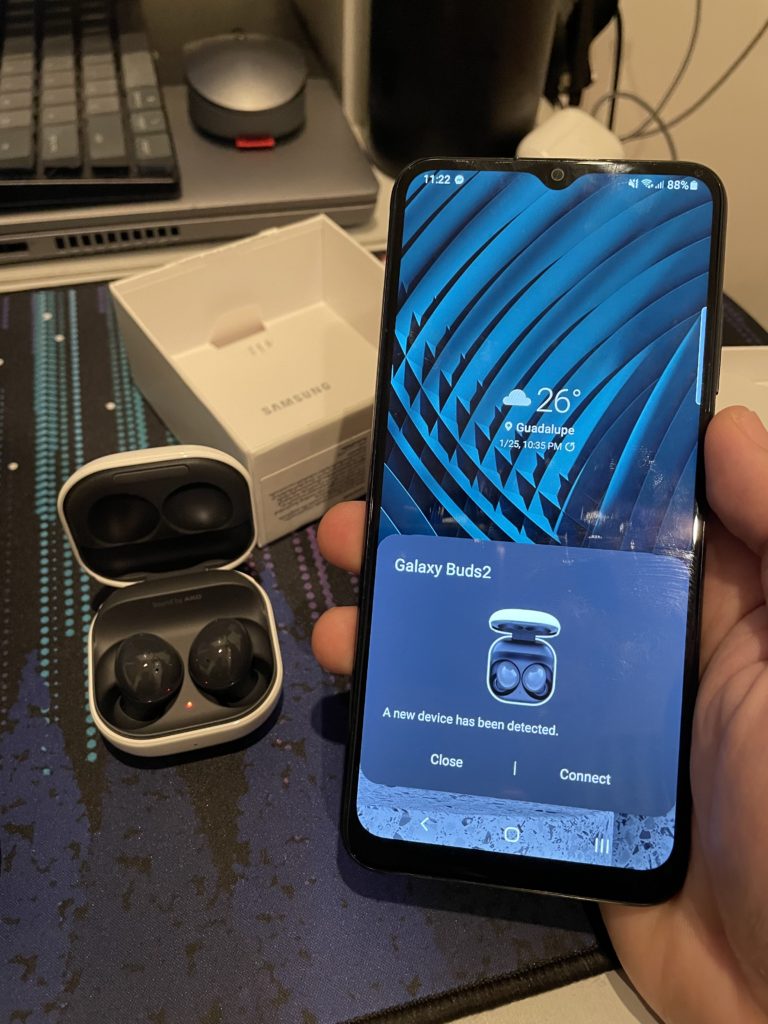 All in all, I'm okay with my experience with One UI Core. It just does what I need it to do and nothing more. Don't expect to play games in a meaningful way though! I tried playing Pokemon Unite and the phone really struggled to provide smooth gameplay. (It was even set to a lower setting!)
Battery Life
A really positive note of the Galaxy A03s for me is its battery life. I would really struggle to kill this phone in one day! It also helps that there's a lower resolution screen and a less powerful processor present here. You could pretty much go through a day with moderate to heavy use thanks to its 5000 mAh battery. There's even a chance you could go for a day and a half or even a bit more with light use!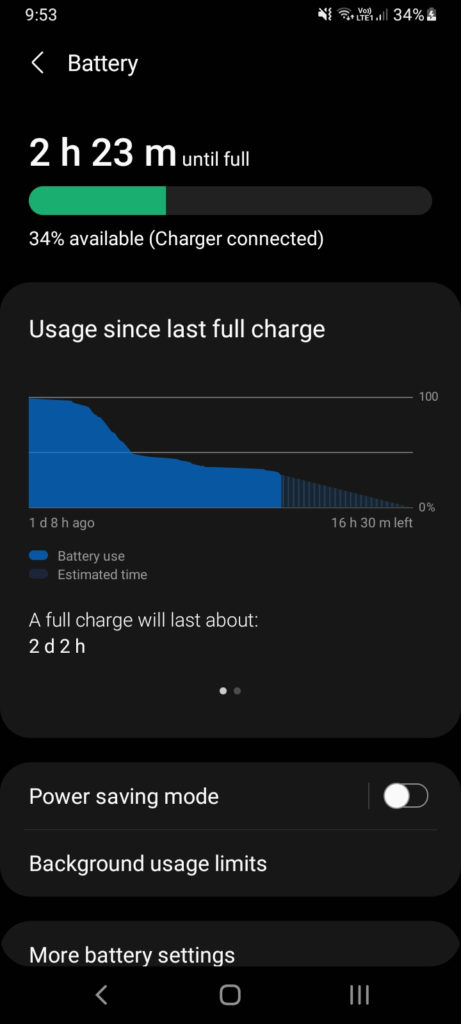 Charging this phone is a pain though! It is only capable of 15W fast charging and you only get a charger that offers less than 10W! Charging the Galaxy A03s would always take 2 and a half to 3 hours! To make matters worse, I already see other phones with bigger batteries that come with 18W fast chargers! It sucks to see that Samsung basically cheaped out on the chargers of its entry-level phones. Here's hoping that improves in 2022.
Cameras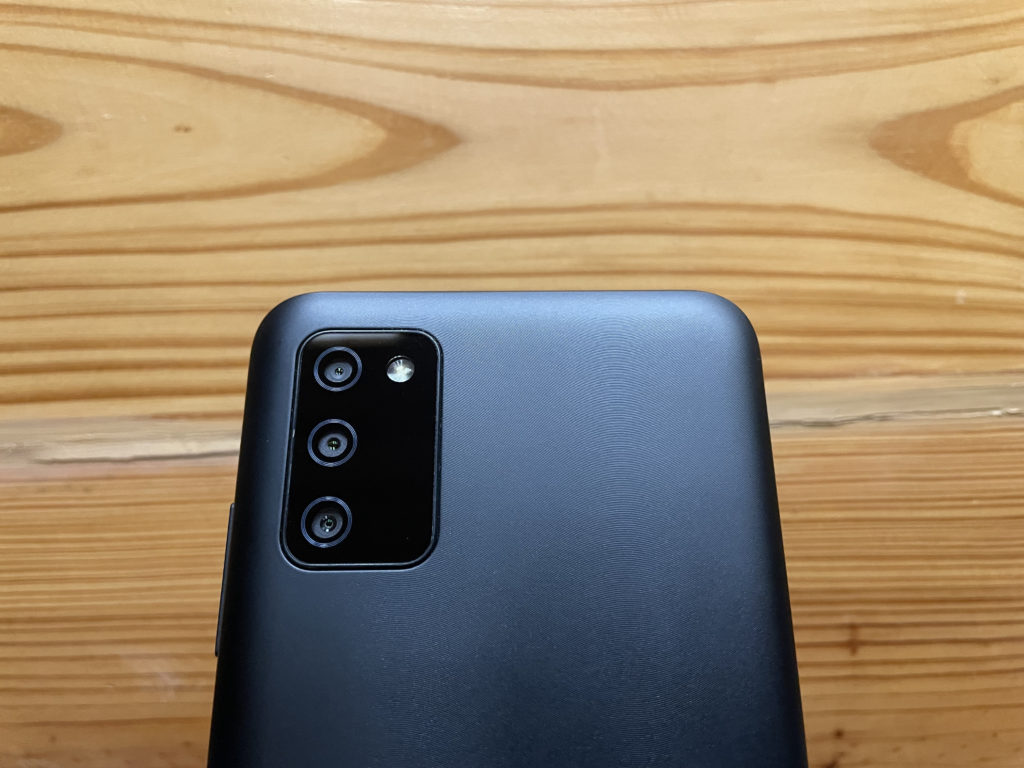 Another aspect of the Galaxy A03s where I didn't really expect much is its cameras. With just a 13MP main camera and two 2MP cameras for macro and depth-sensing, there's not much excitement here. Just to give it a fair shake, I took some photos with this phone. Here are my thoughts.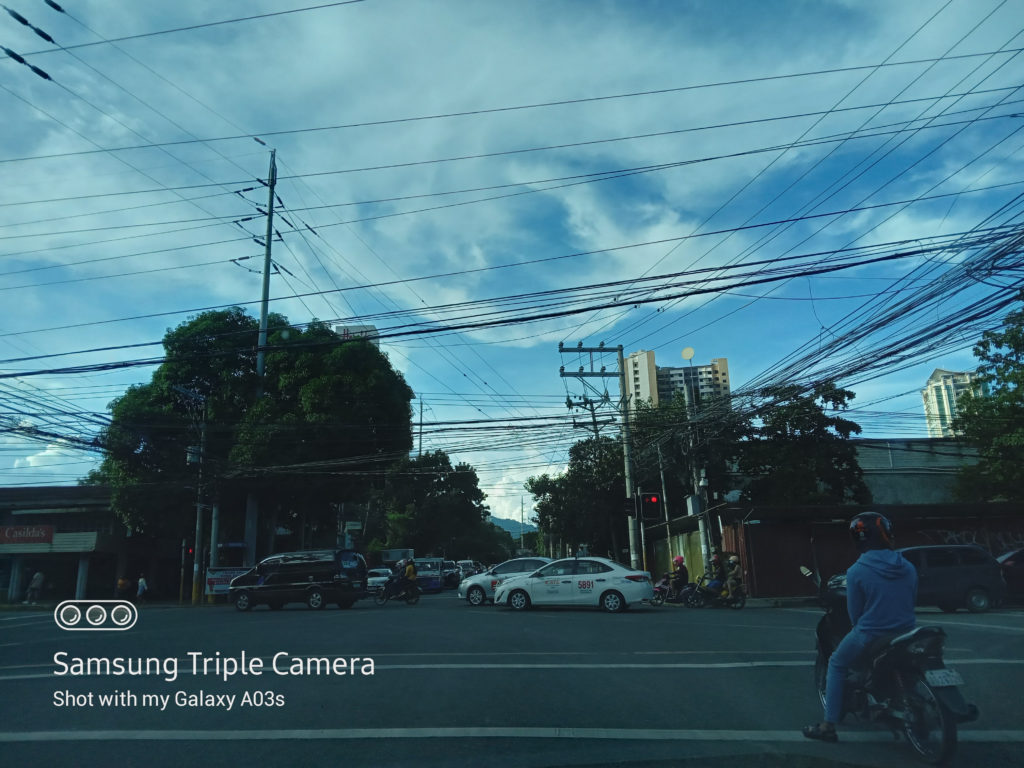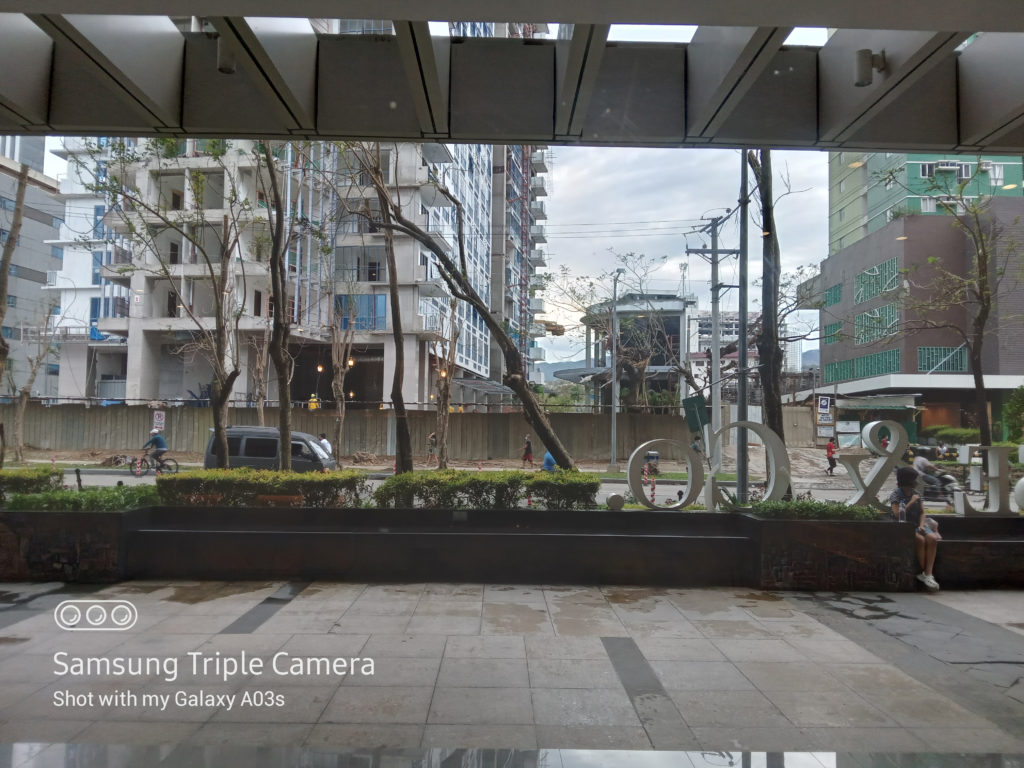 I can't really say much other than that it's serviceable. As you can see in the photos, the quality is just fine. The phone can't really take in a lot of light, so most of the usable shots are in bright situations.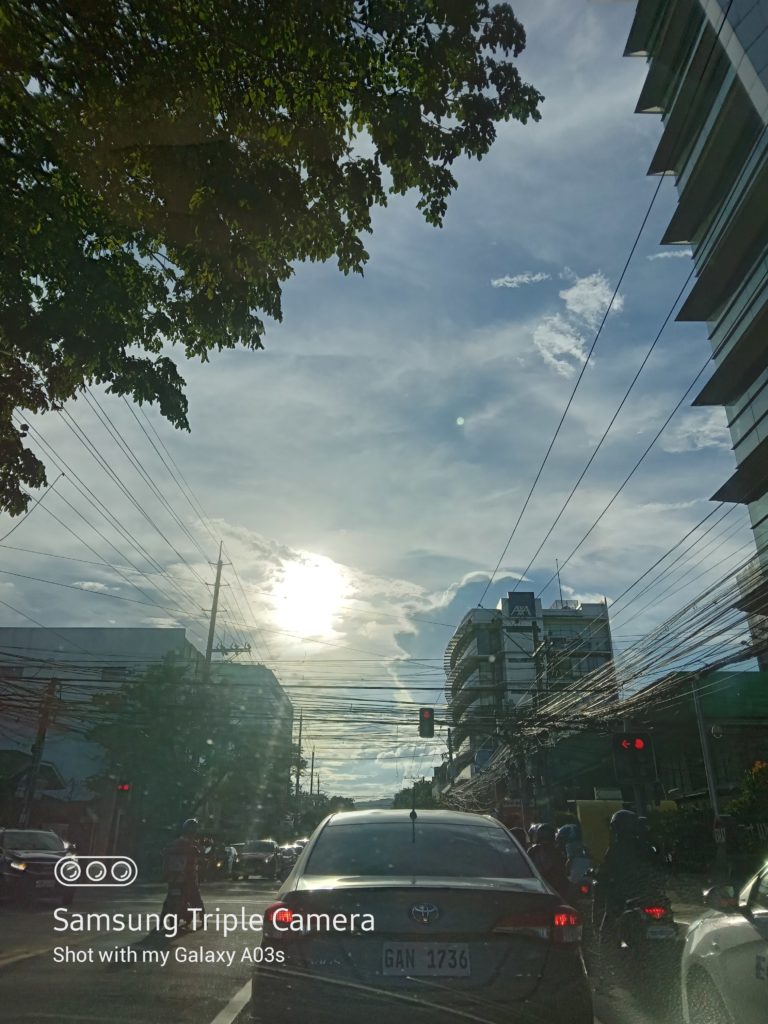 The photo above is a result of giving the Galaxy A03s good lighting. (I think the sun was being kind that day. Hehe.) If you're planning to use this phone's camera beyond sharing photos on social media, you're gonna have a hard time.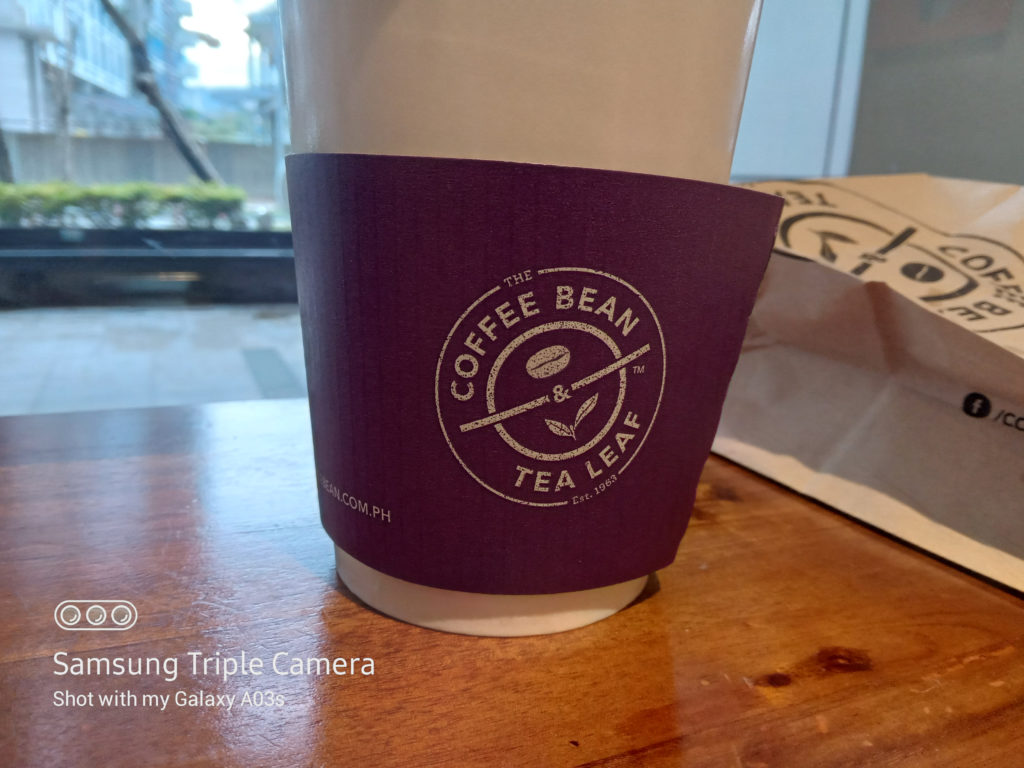 Another instance where you can use this phone's camera is when you're indoors. Colors are actually better when taken indoors and with good lighting. Here's another photo where I took a photo of a coffee cup at home: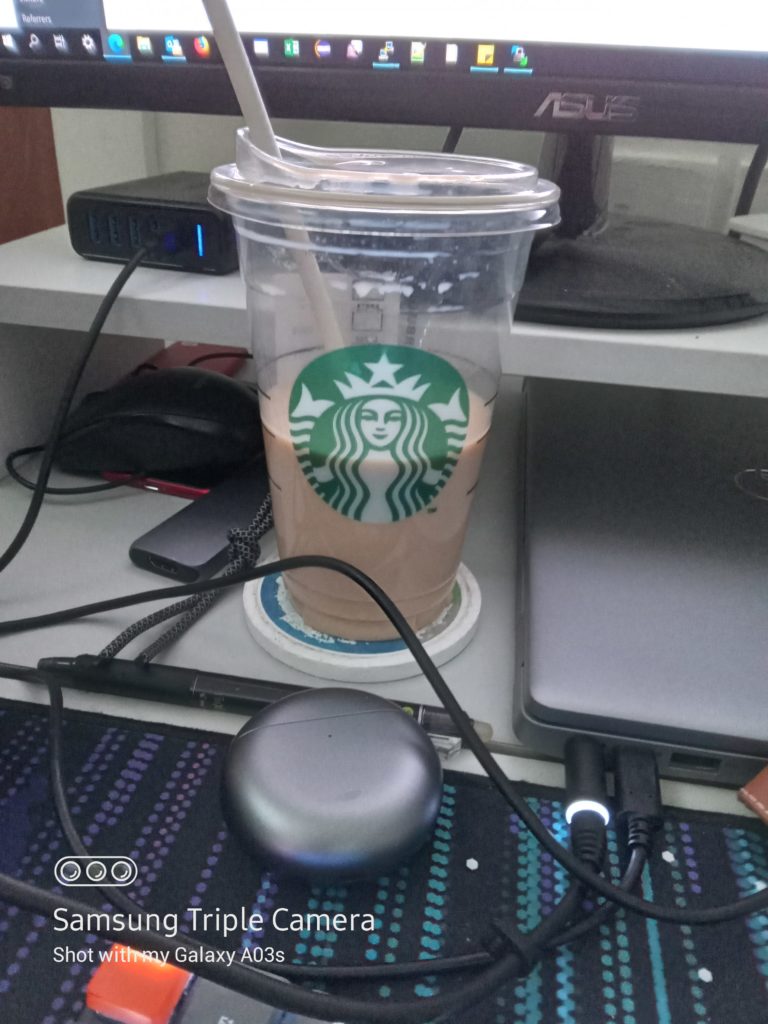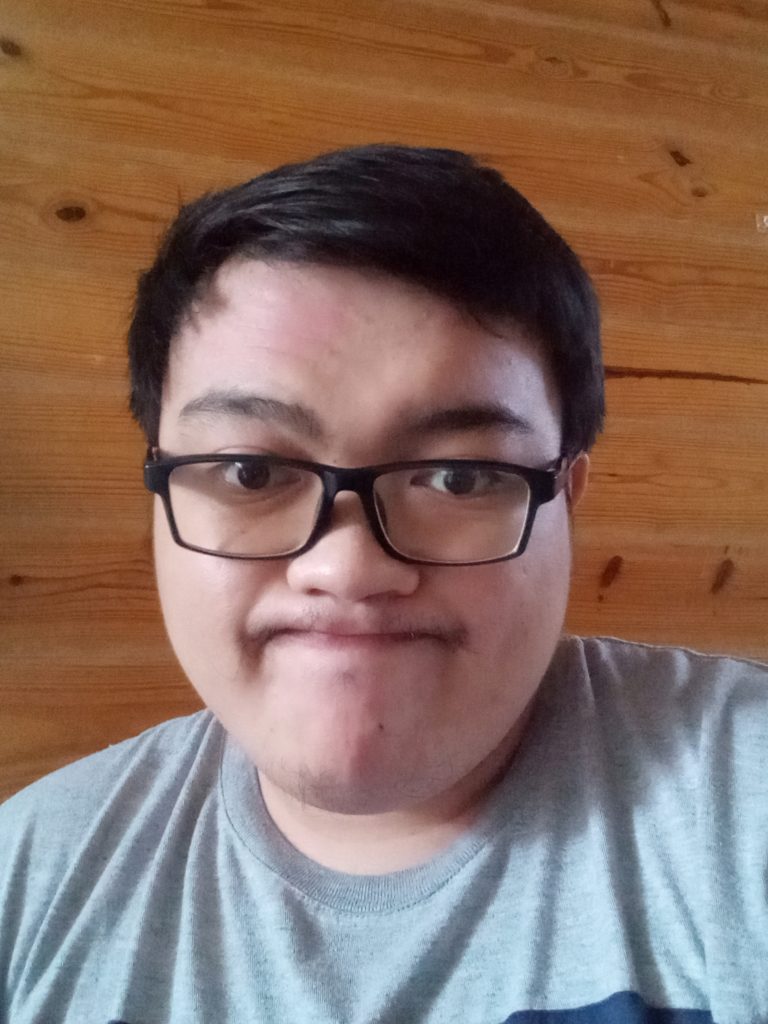 I didn't even mention its 5MP front camera because it's mainly there for taking video calls. The quality isn't even good enough for Instagram Stories or TikTok though.
All in all, I wouldn't really go for the Galaxy A03s if your primary concern is the cameras in a phone. You're better off spending a bit more for a better overall camera experience.
Conclusion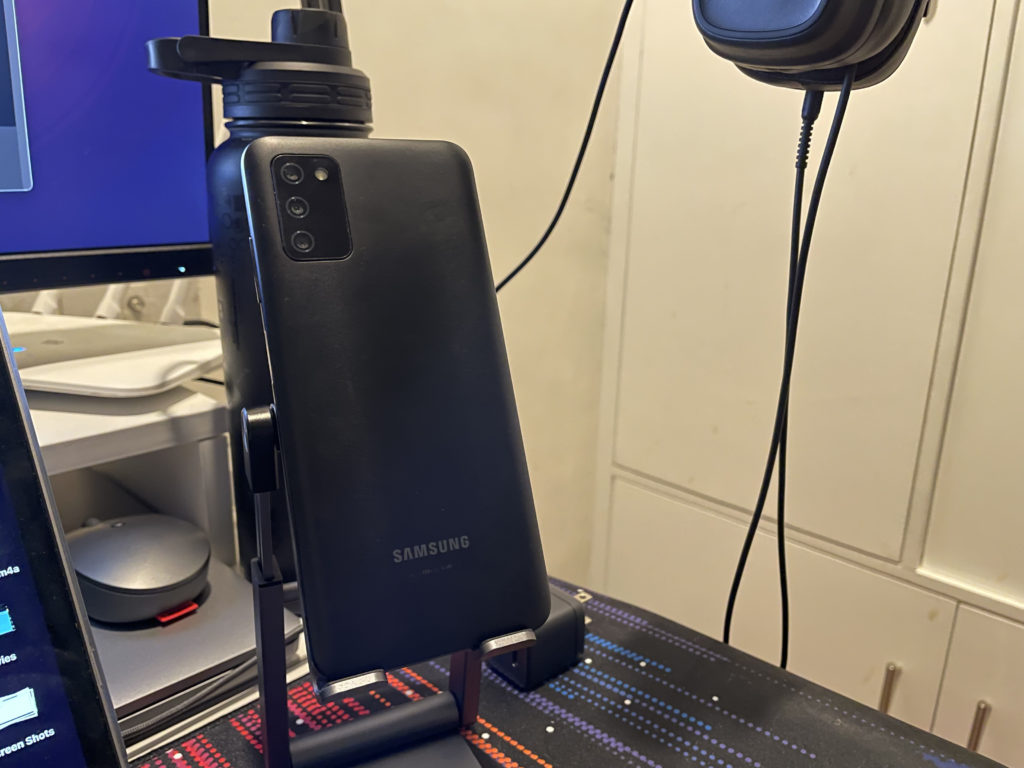 If you're expecting me to be totally bummed at this phone, then you're wrong! The title really speaks for itself: this is a perfectly fine phone. It may be slower than what I'm used to and the cameras aren't that useful. I just realized that entry-level phones aren't really for me.
Who is this phone for?
It's for someone who's on a really tight budget and wants to get a phone from a trusted phone brand. Like it or not, Samsung has a reputation for being a quality phone brand. It's only good for basic needs like social media, messaging, and video calls. At least you can use the Galaxy A03s for online classes since the battery life is really good.
If you have a bit more money to spend though, I would really pay up to get better performance and cameras. The entry-level phone market is really competitive and I don't think Samsung did enough to woo people to their side.
But as I said, it's a perfectly fine phone.
Pros
The matte finish on the back
Galaxy ecosystem features are a nice touch
(Hello, Galaxy Buds 2!)
Speaker is loud despite having just one
Battery life is really good
Cons
Display is mediocre at best with a teardrop notch
The MediaTek Helio P35 is showing its age and can't even salvage the 4GB of RAM
One UI 3.1 Core is still heavy on the phone
Charging the phone takes up to 3 HOURS!
Cameras are only good in bright light