OPPO continues to build out its ecosystem of products on the back of its smartphone expertise. From the OPPO Pad Air to its wearables to all of its audio products, the company hopes to provide that more holistic experience. OPPO recently released its latest audio product in the Philippines and I got a chance to try it out for myself! At P5,499, is the OPPO Enco Air3 Pro worth buying among the various options out there? Find out in my full review.
Disclaimer: OPPO Philippines sent over the OPPO Enco Air3 Pro review unit in White. I got it on September 7, 2023, and unboxed it 2 days later. These are my wireless earbuds when using the OnePlus Nord 3 and another Android phone.
Unboxing Experience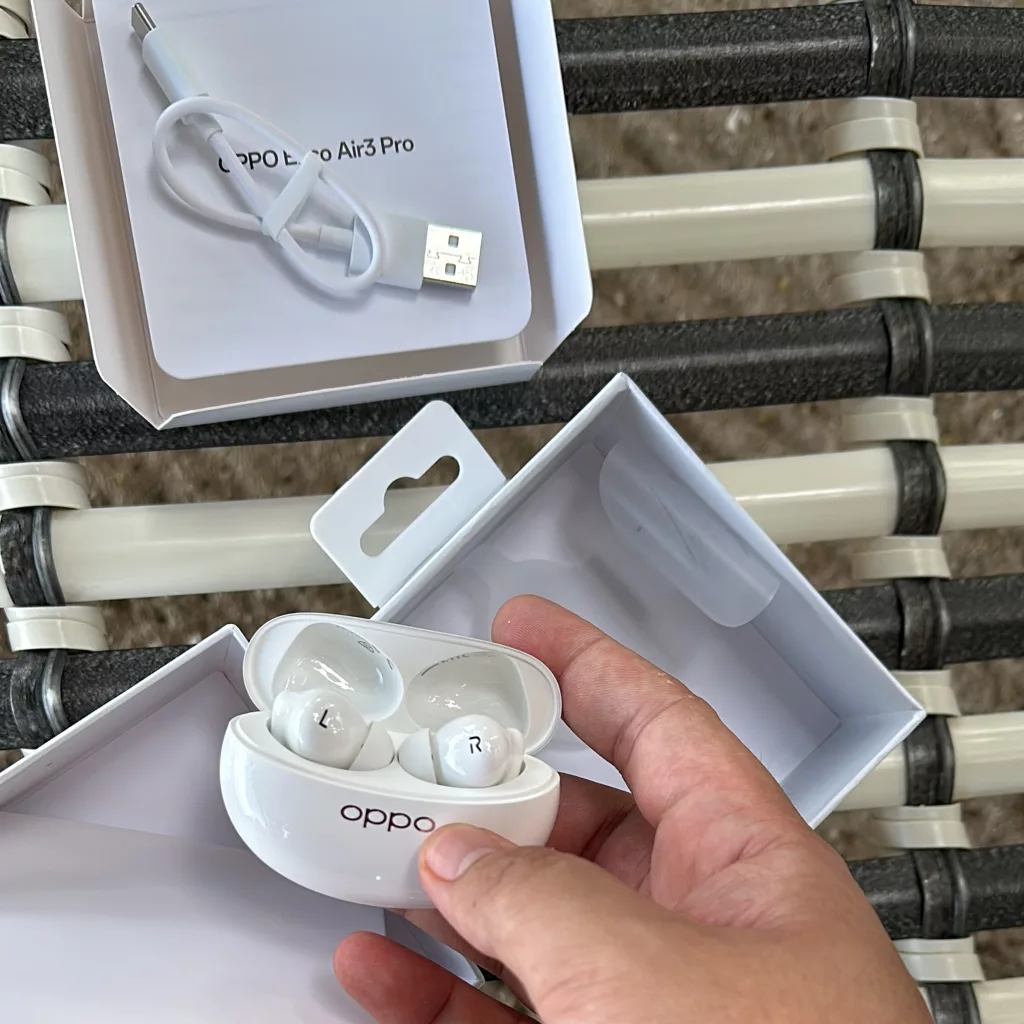 I'm not gonna dwell on this for too long, since there isn't really much to talk about here. There's just the usual stuff in the box like the USB-A to USB-C charging cable and the ear tips in different sizes. The packaging of the Enco Air3 Pro really reminds me of a certain pair of popular earbuds though.
Design and Comfort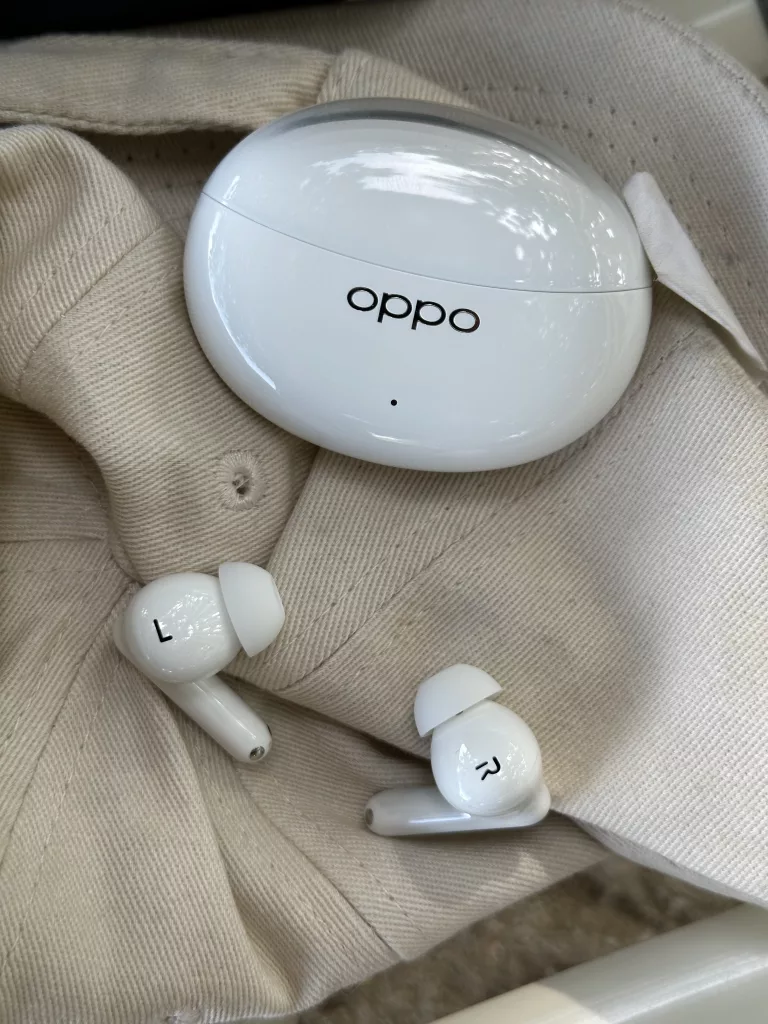 After pretty much getting used to wireless earbuds with removable ear tips, I basically can't use ones without them. I'm loving how simple the design of the earbuds is. Having the L and R as accent holes is a nice touch. It also helps that these buds have an IP55 rating which means you can use these when working out. The case itself is compact enough that it doesn't take up too much space in your pocket.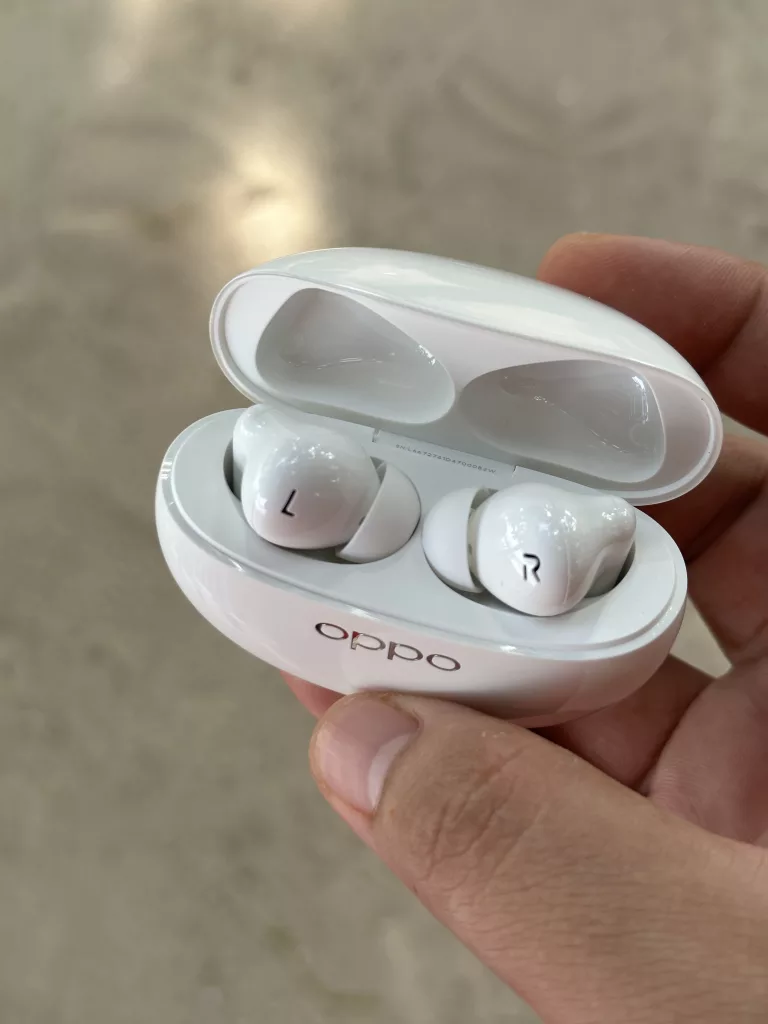 One thing I don't like about the Enco Air3 Pro is the lack of a pairing button on the case. You need to touch and hold both earbuds for 4 seconds in order to trigger pairing mode. While that in itself isn't a bad thing, you would need to get the buds out then do the tap and hold in order to connect to new devices.
Another thing I'm not into with these buds are its single tap touch controls. I tend to adjust the buds from time to time and I inadvertently activate the single tap functions more often than not. Maybe in future versions there shouldn't be any single tap functions or do a pinch action on the stem.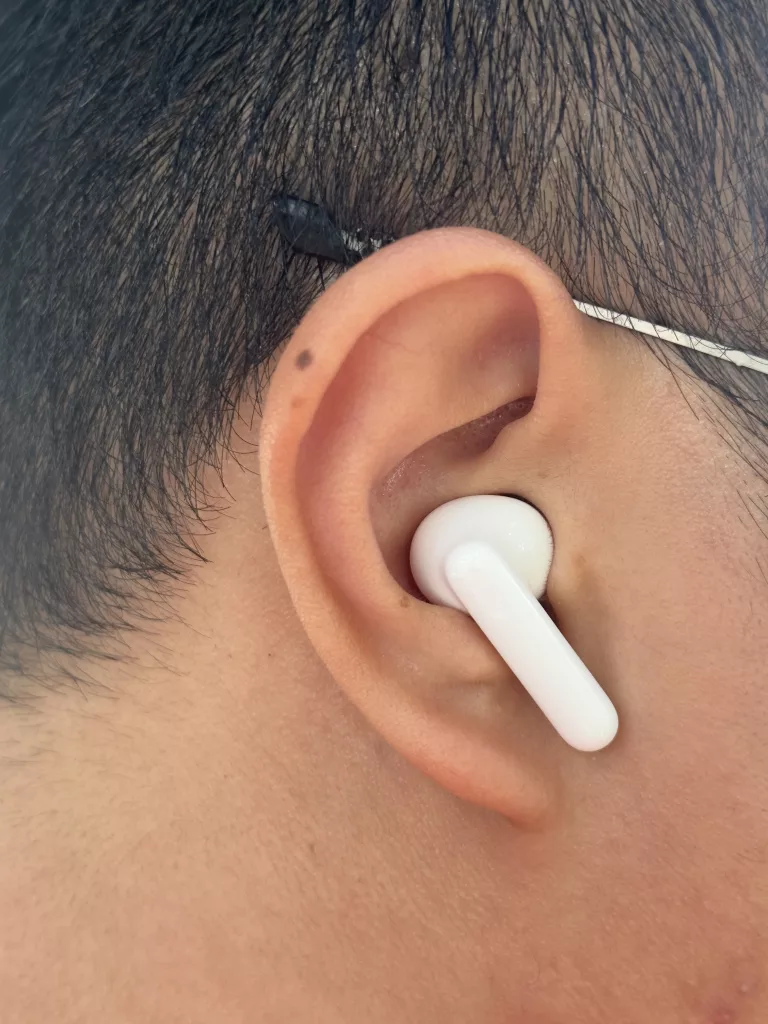 Sound Quality
In terms of sound quality, the OPPO Enco Air3 Pro is really good. The quality really surprised me but I probably shouldn't. OPPO has two innovations that contribute to this good result: its Innovative Bamboo-Fiber Diaphragm, and its Optimized Front and Rear Chambers. Both bring improvements to both the bass and the high-end frequencies and those are the most pronounced changes when using these earbuds.
It should be noted that I primarily use Apple Music when listening to music since it has a better default sound quality.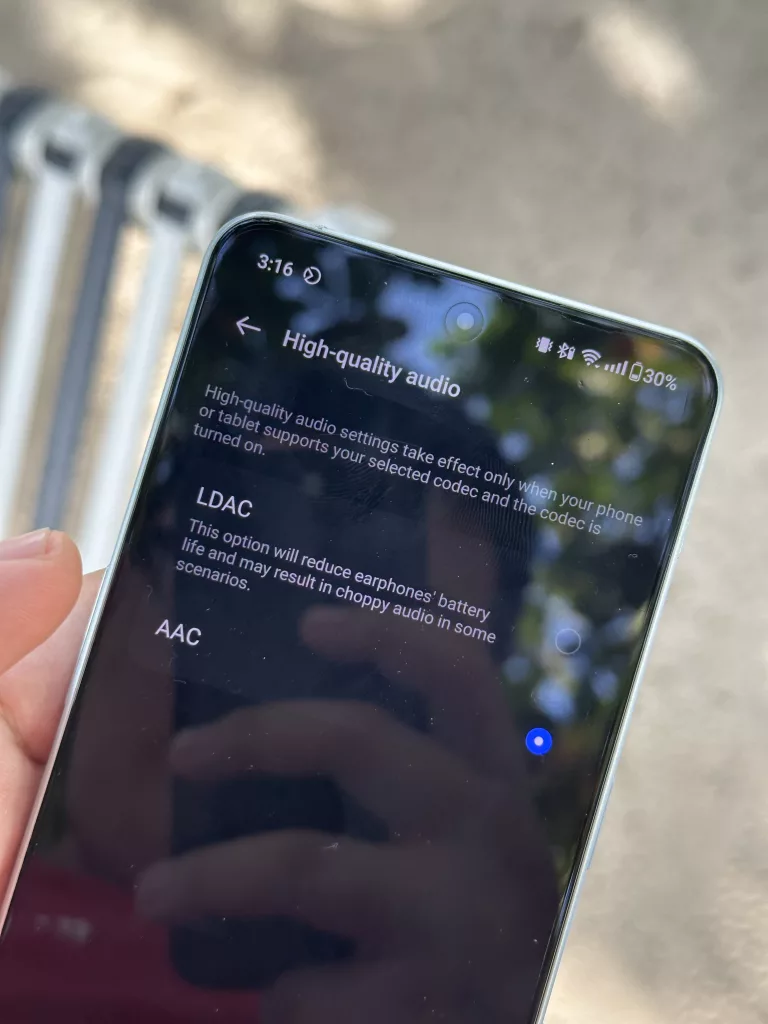 These earbuds support the LDAC codec. In order to take advantage of this codec, both the earbuds and the device must have support for it. Unfortunately, the OnePlus Nord 3 doesn't support LDAC. In spite of that, I really notice the good bass and high-end on these buds. The vocals in songs are really clear for me and the bass is really noticeable but not overpowering.
I also got to try the OPPO Alive Audio mode that resembles other technologies like spatial audio and Dolby Atmos. Unlike the other two, this mode just makes the audio louder. While OPPO says that only certain music, video, and gaming apps support this mode, I can't find a list of supported apps. (I'll go ask OPPO Philippines about this and will update this review when there's more info on this.)
Active Noise Cancellation / Transparency Mode
OPPO claims that the Enco Air3 Pro supports up to 49dB of active noise cancellation. I have tried other wireless earbuds alongside these and I can say that the Enco Air3 Pro has the best ANC (outside the one from the fruit company, of course). ANC is even effective with lots of traffic and construction noise even if it can't cancel out all of the noise.
Transparency mode is decent, but there's clearly a difference between wearing and not wearing the earbuds. I have been long spoiled by how good the transparency mode is on a fruity pair of wireless earbuds, so anything less isn't gonna hold up for me.
Battery Life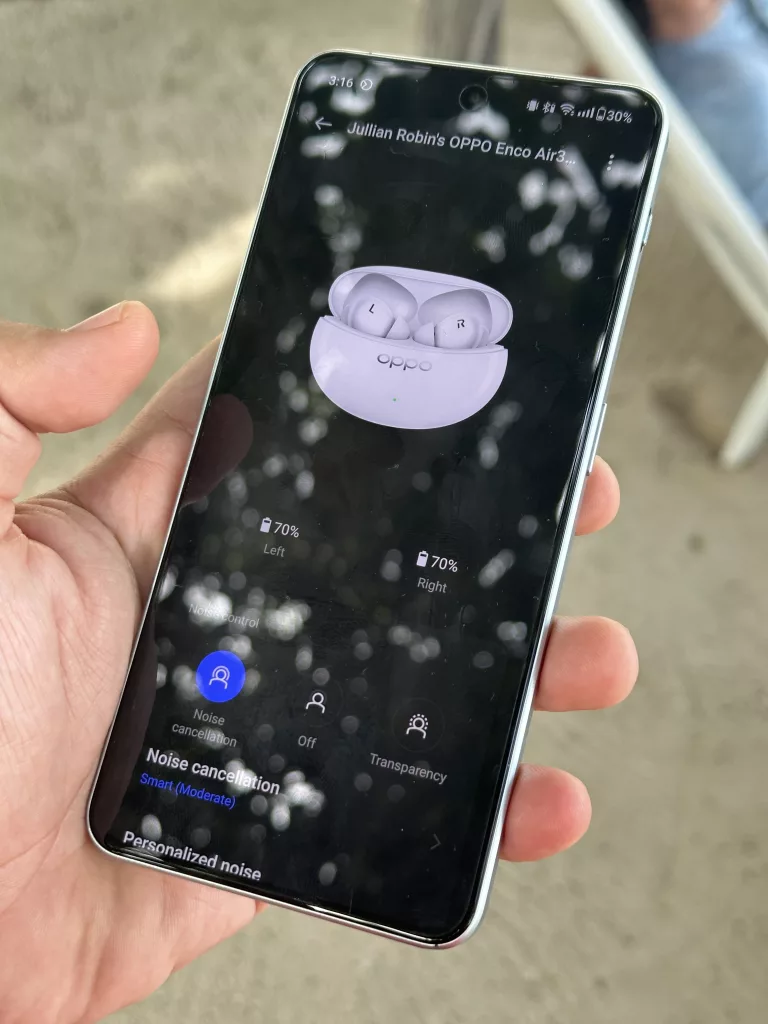 Battery life on the OPPO Enco Air3 Pro is good enough for most people. On a long day, I can use wireless earbuds for 4-5 hours straight and these can do that easily. Charging these buds are quick too since OPPO claims that you can get 2 hours of battery life in 10 minutes of charge. I unfortunately couldn't test that since I mostly use wireless earbuds during walks to work and hour-long morning exercise walks.
I usually don't worry about the battery life on wireless earbuds when they go past 5 hours, and these clearly pass that.
Extra Features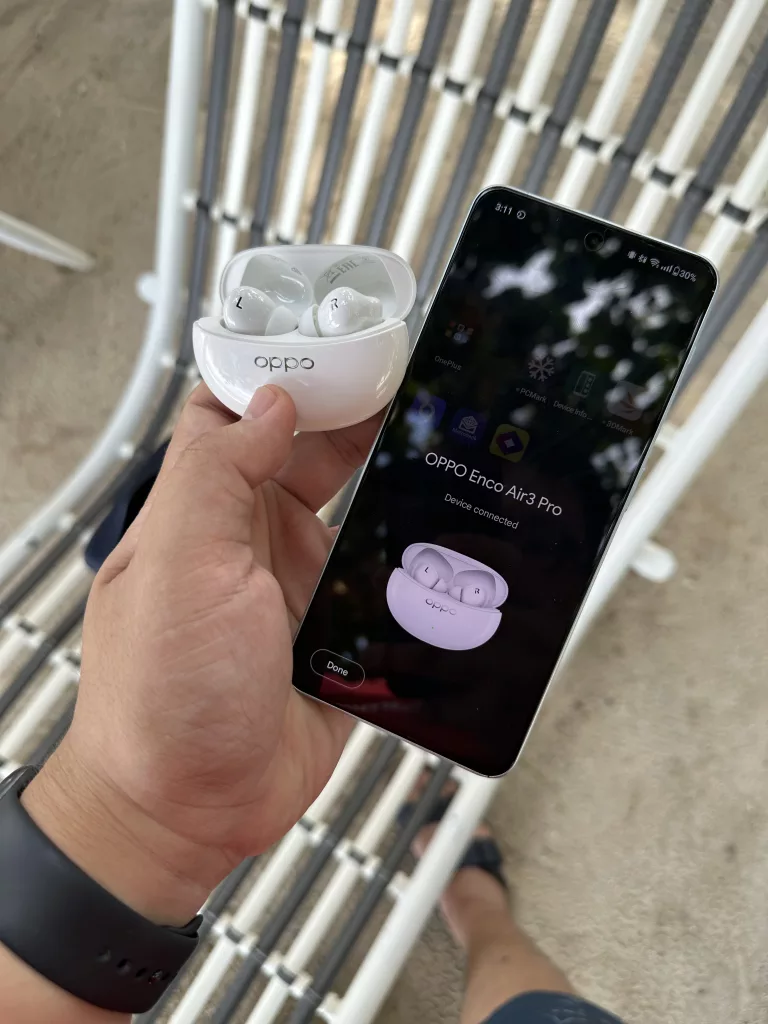 While most wireless earbuds can nail the basics, it's in the extra features where phone makers tend to have an advantage. OPPO clearly takes advantage of this by offering a dedicated section in the Bluetooth settings of the earbuds when using an OPPO or OnePlus phone. You can update the firmware, change how the ANC works, and even enable stuff like the OPPO Alive Audio mode or personalized sound.
It's always a nice touch to have these, and OPPO also has the HeyMelody app for other Android and iOS devices to enable the same functionality.
Should You Buy the OPPO Enco Air3 Pro?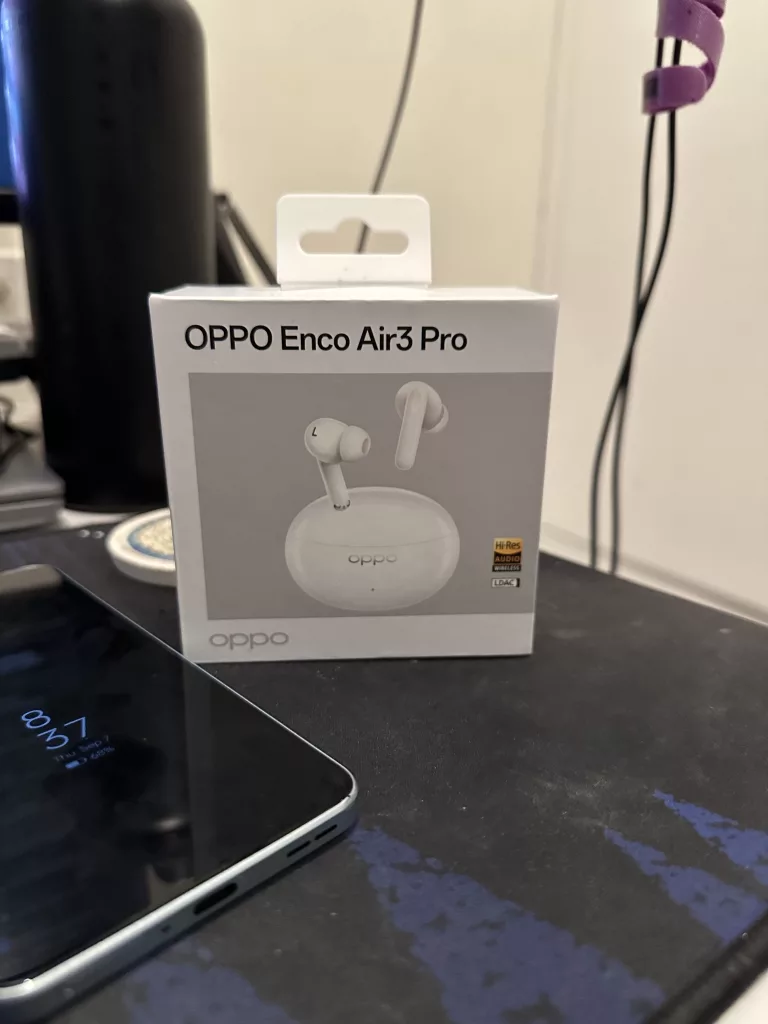 At P5,499, the OPPO Enco Air3 Pro brings a lot to the table. Its standouts for me are its design, general sound quality, and its smart active noise cancellation. Some of the touch controls could use some work and other features can't be used if you don't own certain phones though. Good thing that most of the things it does well can be used by everyone, regardless of what phone you have.
This may be my first experience with one of OPPO's wireless earbuds, but I can tell that they're doing good work on them.
Pros
Compact case that can fit in really small pockets
Earbuds fit me well and different sizes of ear tips
Really good bass and high-end sound quality, even in AAC
The ANC quality is very good for the price
Better integration with OPPO and OnePlus (and realme) phones
Other Android and iOS devices can take advantage of the earbuds' features with the HeyMelody app
Cons
Not sure how smart the active noise cancellation is
Transparency mode sounds kind of muffled
LDAC support is not open to all Android phones
Single tap touch controls get inadvertently activated more often than not
Other touch controls can be inconsistent at times
You can purchase the OPPO Enco Air3 Pro offline from OPPO stores and authorized retailers and online via Lazada, Shopee, or TikTok Shop. It retails for P5,499 and comes in White and Green.