There are two things you should know when I do reviews. One, I evaluate the product for what it is and not what it can be. Two, I will lean on puns whenever I can do so. Unfortunately for this new company called Nothing, there is nothing they can do about the second thing. With all the hype surrounding the company's products, do they actually have substance? Is there something that stands out, especially in this pretty competitive TWS earbuds category? Let's see in my full review of the Nothing ear (1).
Disclaimer: I bought the Nothing ear (1) from Digital Walker on July 16, 2022. I've been using these as my main pair of earbuds for around 2 weeks since then.
Unboxing Experience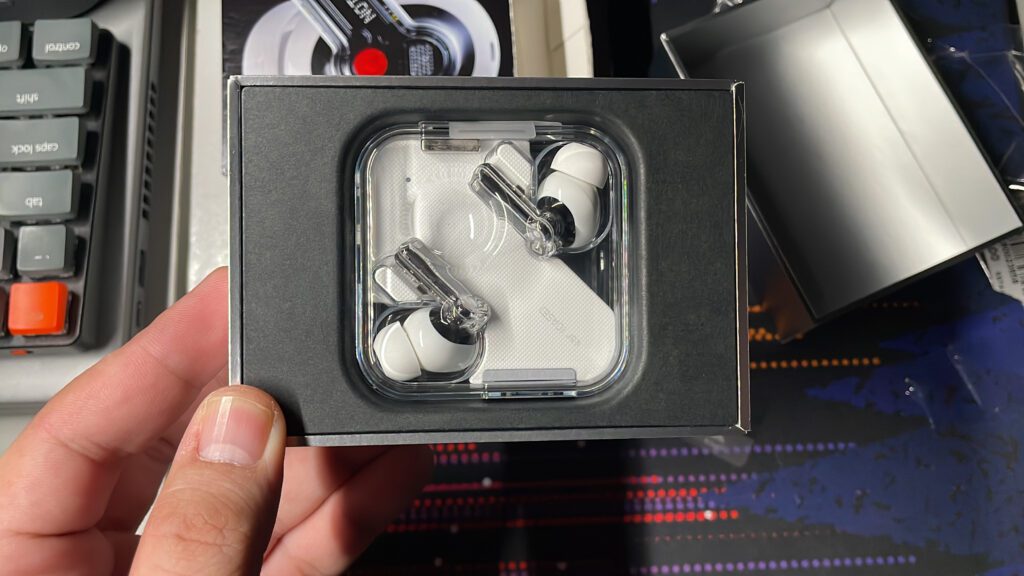 The unboxing experience of Nothing's first product is fairly unique. We get this "one-time" opening and the experience will never be the same again. That's kind of a downside for me since you lose an aspect of unboxing these buds when you buy them secondhand.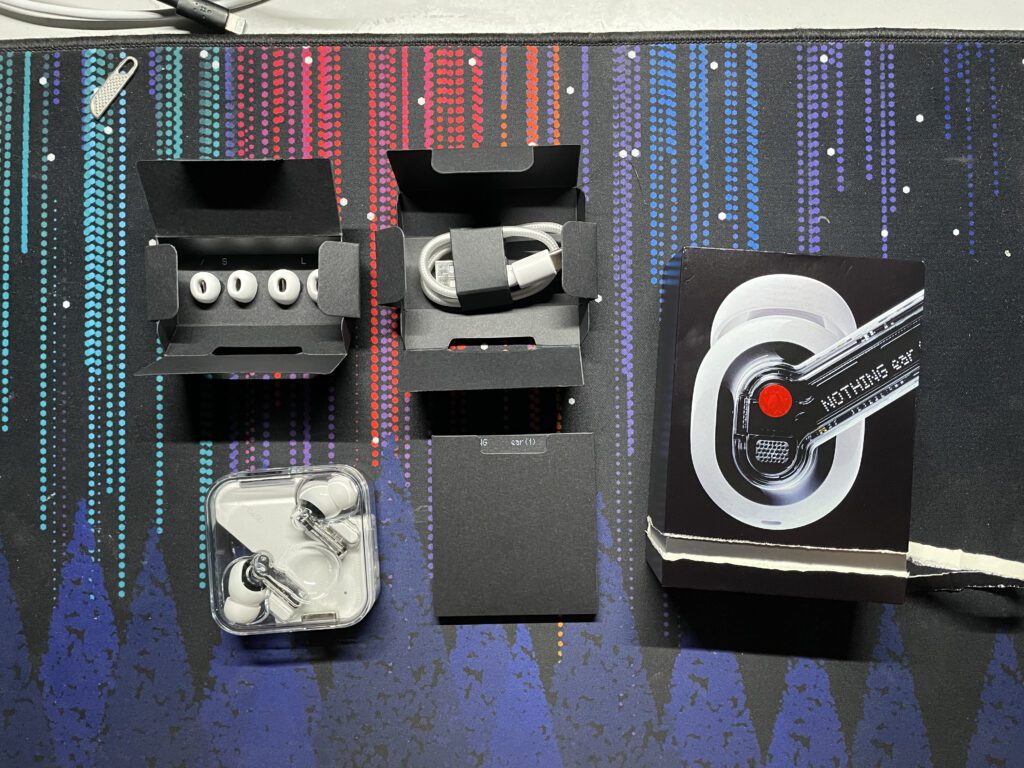 I appreciate Nothing's approach from a sustainability standpoint though. The only thing that has plastic here is the case of the earbuds. This experience can be better if the packaging is done in a way that doesn't make me throw out any of it. We're getting the usual stuff here though, so it's all good.
Design and Comfort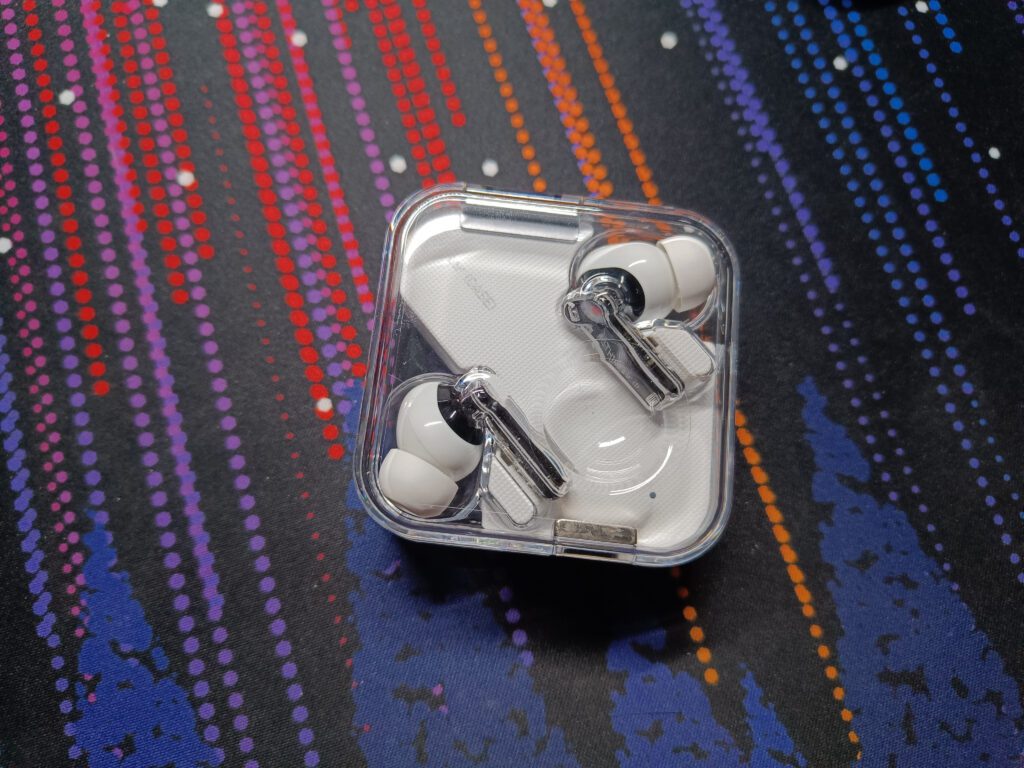 Without a doubt, the standout feature of the Nothing ear (1) is its transparent design. I remembered the first time they teased this and it looked wildly different from what we have now. This isn't me complaining since these buds already stand out, especially in this White color.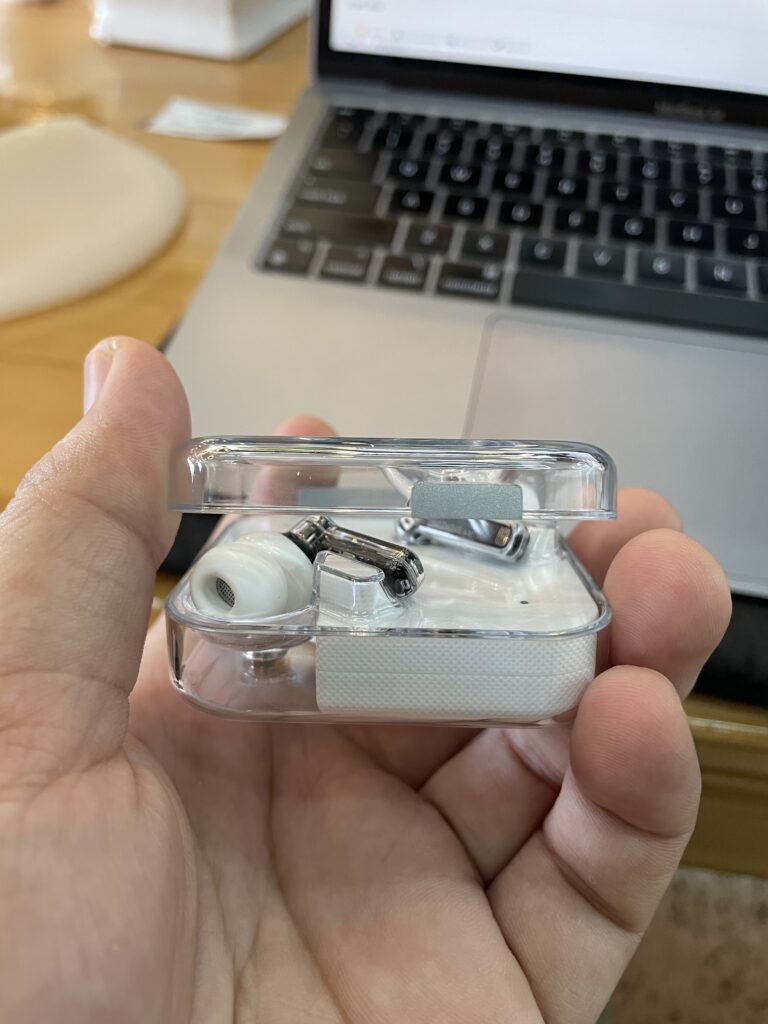 I actually like the case but I feel that this is where the design really took precedence over portability. It feels bulkier than the other truly wireless earbuds I've tried. There's this odd feeling where I would rather stare at it than use it. I sometimes get confused about how to open the case!
I find these earbuds to be fairly comfortable. The shape of the earbuds nestles pretty well in the ear for me. The stems also help keep the buds in. My ears are fairly average and I just use the default ear tips. These come with a pair of Small and Large ear tips, so it's always best to try them all out. Another thing that I like about them is that I don't get that pressurized feeling that I sometimes get with other in-ear wireless earbuds.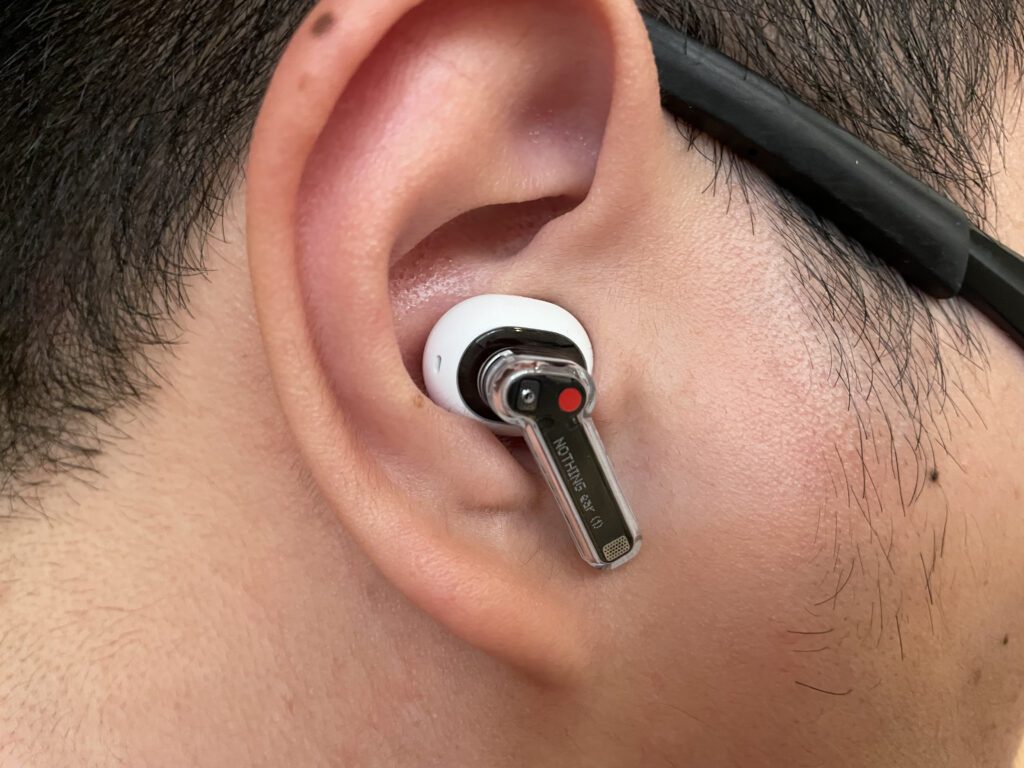 Sound Quality
I have to mention off the bat that I'm no audiophile. In fact, I generally listen to podcasts more than music. With that in mind, I generally judge wireless earbuds based on whether I can clearly differentiate the highs, the mids, and especially the bass.
Good thing you can adjust which parts of that sound are more pronounced through the Equalizer in the ear (1) app (more on that later). I personally just leave this in the Balanced setting since the others seem odd to me. These buds get just as loud as my daily driver AirPods Pro, so I really didn't encounter a lot of problems during my usual walk outside. One thing you need to know is that the Nothing ear (1) only supports the AAC and SBC codecs (no LDAC for you audiophiles).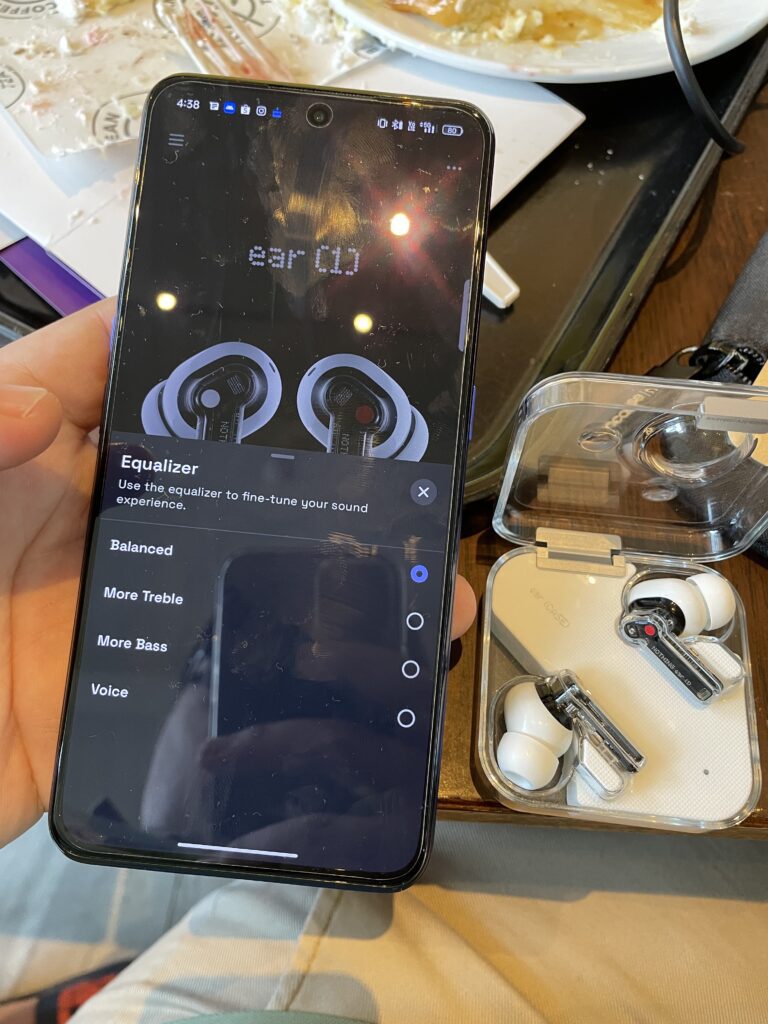 This Problem Should Have Been Nothing to Worry About…
I have one major issue with these earbuds though. Sometimes, the sound tends to drop off and then come back after a few seconds. This makes me rewind the podcast I was listening to or the video I was watching. I get this problem at least once a day for each day that I used it. Having this unstable connection happen more often than I'd like makes these buds a dealbreaker. I just hope this goes away in a future software update but it's been a year since these came out. We'll see.
Active Noise Cancellation
Good thing that problem didn't affect my take on its Active Noise Cancellation (ANC) capabilities. I find the ANC on these buds to be really good for its price. There are times when I could still hear some of the surroundings, but I'm really happy with how it performs.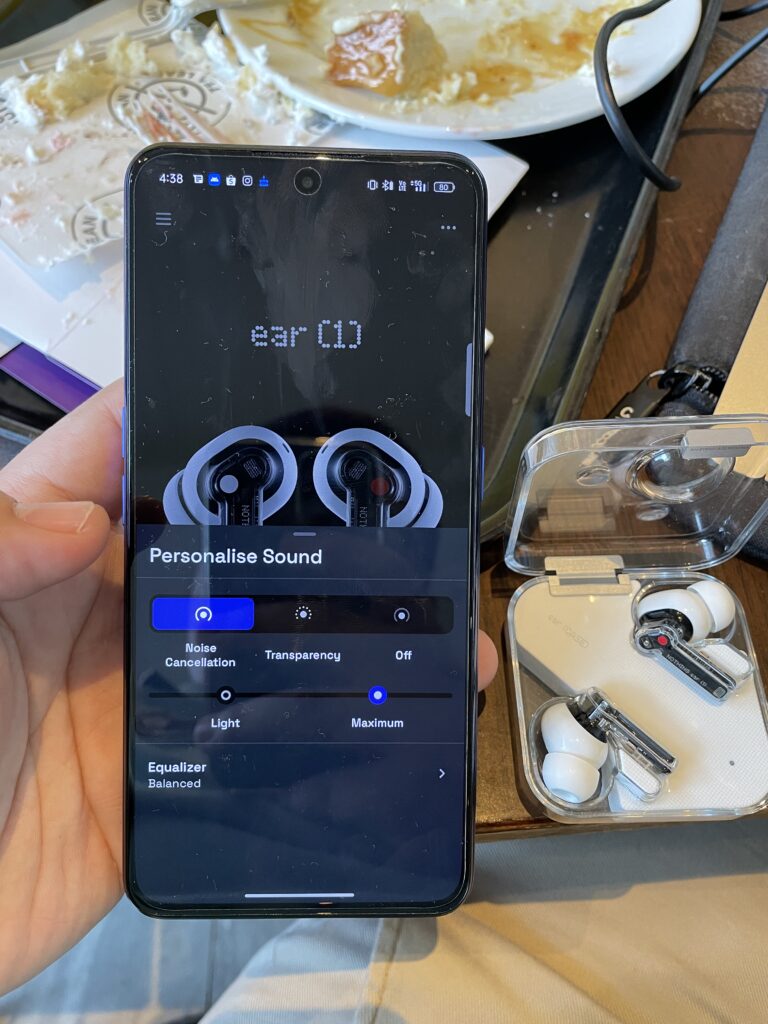 You can always adjust the amount of ANC you get through the ear (1) app. I just set it to Maximum all the time since the Light setting doesn't really do much for me. The Transparency mode on these buds is alright but I can definitely tell the difference between these and the AirPods Pro.
Other Features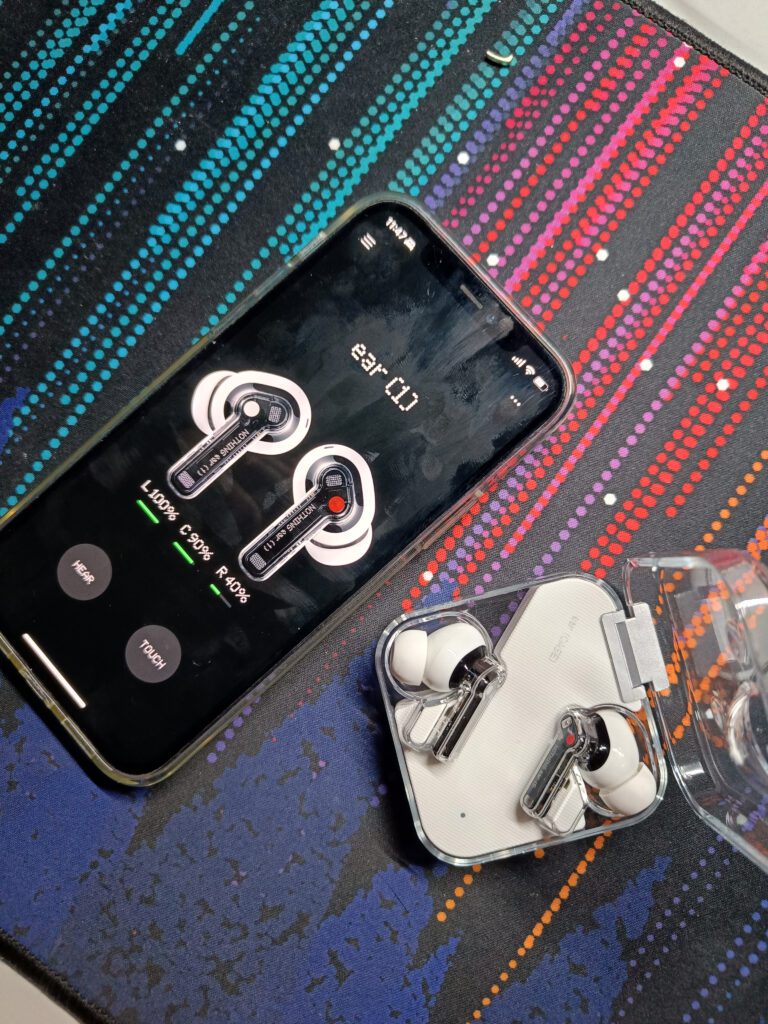 I appreciate the fact Nothing has the ear (1) app for both iOS and Android. Connecting the buds via the app is easy on both, but these buds support Google Fast Pair so you can pair them to new devices quicker.
The touch controls on the Nothing ear (1) are really good. It handles mistouches well since I rarely had any of them. (Mistouches happen more often with cheaper earbuds.) You can customize these controls through the app. Firmware updates are also done through the app and it's nice that you can update the buds regardless of what phone you use.
I did experience an issue when connecting to my iPhone 12 Pro. It would show two entries of the Nothing ear (1) on my Bluetooth devices list. This doesn't really happen that often and it would go away after I re-pair the earbuds.
Should You Buy the Nothing ear (1)?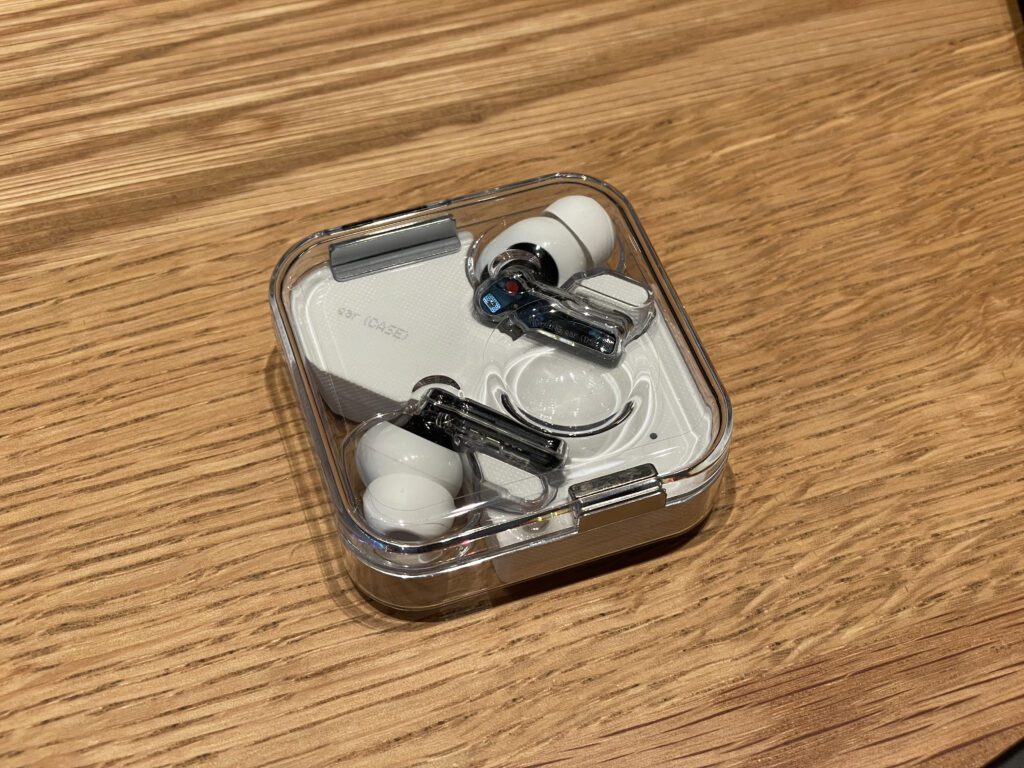 Let's remember one thing: the Nothing ear (1) is the brand's first product. The founder may have a lot of experience in the consumer electronics industry but starting a new one isn't easy. This review also has the benefit of hindsight where we already have the Nothing phone (1) in the market. Clearly, something's working with this brand.
Ignoring all the hype behind its products, I can definitely say that these wireless earbuds are really good. You get good ANC and many features at a price that won't kill your wallet. It's not really the best bang-for-buck TWS earbuds, in my opinion. At P5,990 in the Philippines, it really focused on the design more than delivering value for money. That said, Nothing really set its sights on Apple. I think they accomplished that.
Pros
The transparent design really stands out
I personally find these buds comfortable
Good ANC for its price
Sound quality is good
The ear (1) app is on both iOS and Android with the same features
Firmware updates are easy
Cons
Part of the packaging cannot be reused
The case is bulkier than others and can be confusing to open sometimes
Connection issues are a dealbreaker
The Light ANC mode isn't really that useful
You can purchase the Nothing ear (1) from Digital Walker in their physical stores, digitalwalker.ph, and through its Nothing official stores in Lazada and Shopee.