Huawei has been killing it with its wearables and audio products these days. From their distinct styles to exceptionally long battery life, you are sure that Huawei wearables can hang with you. I personally use the Huawei FreeBuds 4 and I feel like these are the best earphones I've used in a while! This is why I got excited that Huawei Philippines launched two new wearables and the newest member in its FreeBuds family. Those are the Huawei Watch GT 3, Huawei Watch GT Runner, and the Huawei Freebuds Lipstick!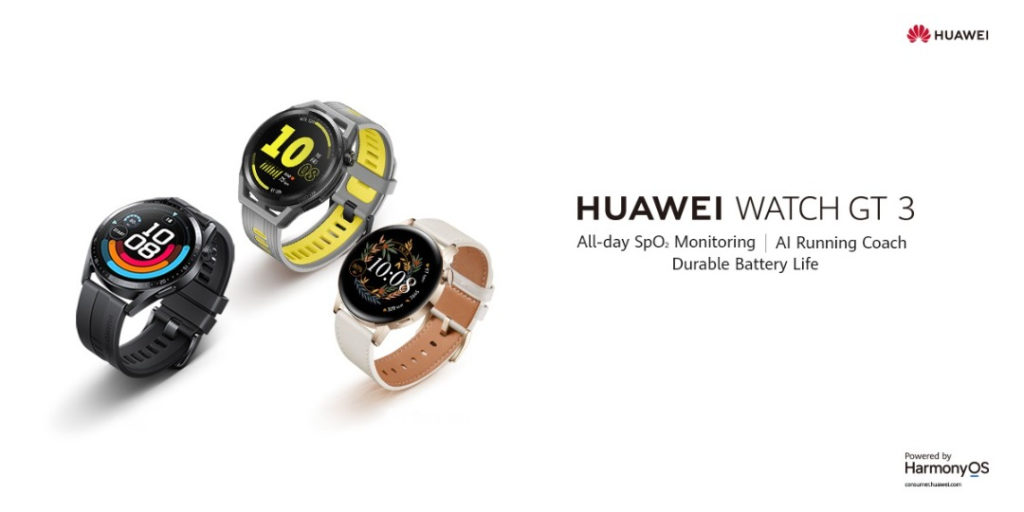 HUAWEI Watch GT 3: More Innovation in Health & Fitness
One of the core strengths of Huawei's wearables is its health and fitness monitoring capabilities. Those are significantly improved with the new Huawei Watch GT 3 and its new TruSeen 5.0+. This new watch also has long battery life. That's up to 7 days on the 42mm model and up to 14 days on the 46mm model. The Watch GT 3 also has an Intelligent Dynamic Adjustment Plan that can adjust to your fitness needs.
Both models of the Watch GT 3 bring a lighter and thinner wearing experience. The 42mm model weighs 35g and 10.2mm thick while the 46mm one weighs 42.6g and 11mm thick. This watch has personalized health and fitness features in the form of AI Running Coach and Healthy Living Shamrock. It now runs HarmonyOS 2.1 that maintains a unified design layout with other HarmonyOS products. Users of the Watch GT 3 can also experience the interactive features from smartphones.
HUAWEI Watch GT Runner: A Companion for a Pro Runner
If you're more into running, then Huawei has a wearable just for you in the Huawei Watch GT Runner. It has the HUAWEI TruSport professional running training system that provides users with in-depth analysis. That gives them an overall view of data, such as training intensity, training volume, recovery time, etc. Using its running ability measurement system, Running Ability Index (RAI), it enables users to evaluate their running ability objectively.
All the data from your runs including your heart rate can be shared to other third-party apps thanks to the HUAWEI Health app. You also get the amazing 14-day battery life from the Watch GT 3 and even lasts for 8 days with heavy use.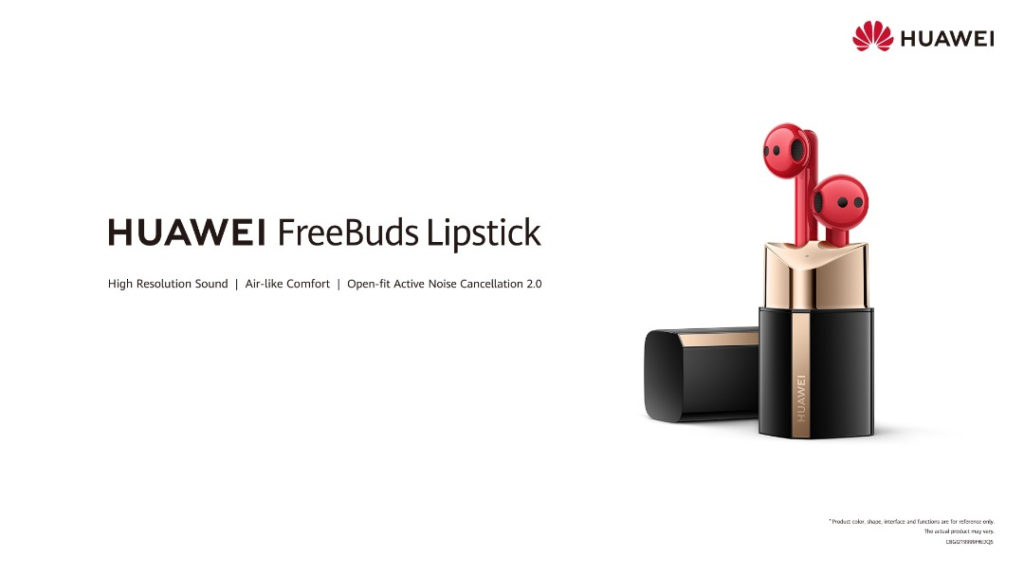 Huawei FreeBuds Lipstick Brings Fashion and Smarts in One
With the Huawei FreeBuds Lipstick, you can get a pair of wireless earphones that offers a stunning appearance and an excellent audio experience. Its design was a product of Huawei's Paris Aesthetics Research Centre. These buds also inherit Huawei's industry-leading open-fit design. The FreeBuds Lipstick also has AEM noise cancellation which enables its industry-leading open-fit active noise cancellation technology.
Battery life won't be too much of a concern with the FreeBuds Lipstick. With noise cancellation off, you can get up to 22 hours of music playback with a fully-charged charging case. You also get up to 4 hours of music playback with fully-charged earphones. Not only you can take advantage of multi-device interaction with HarmonyOS, you can also use these buds with non-Huawei devices.
Pricing and Availability
You can preorder these new Huawei devices and get exclusive freebies from now until December 9, 2021!
The Huawei Watch GT 3 46mm costs P12,999 and includes freebies worth P3,998. Meanwhile, the Huawei Watch GT 3 42mm has an online exclusive price of P8,999 with freebies worth P2,490. SRP is at P11,999.
The Huawei Watch GT Runner costs P13,999 and includes freebies worth P4,388.
You can get the Huawei FreeBuds Lipstick for P9,999 during the promo period. The SRP is at P11,999.
What do you think of Huawei's latest devices? Sound off in the comments!