HUAWEI continues to bolster its ecosystem of products at different price points. The company recently announced that you can now preorder its latest premium flagship tablet, the HUAWEI MatePad Pro 11! It's light and portable while still providing a powerful professional office experience and pro-level creativity.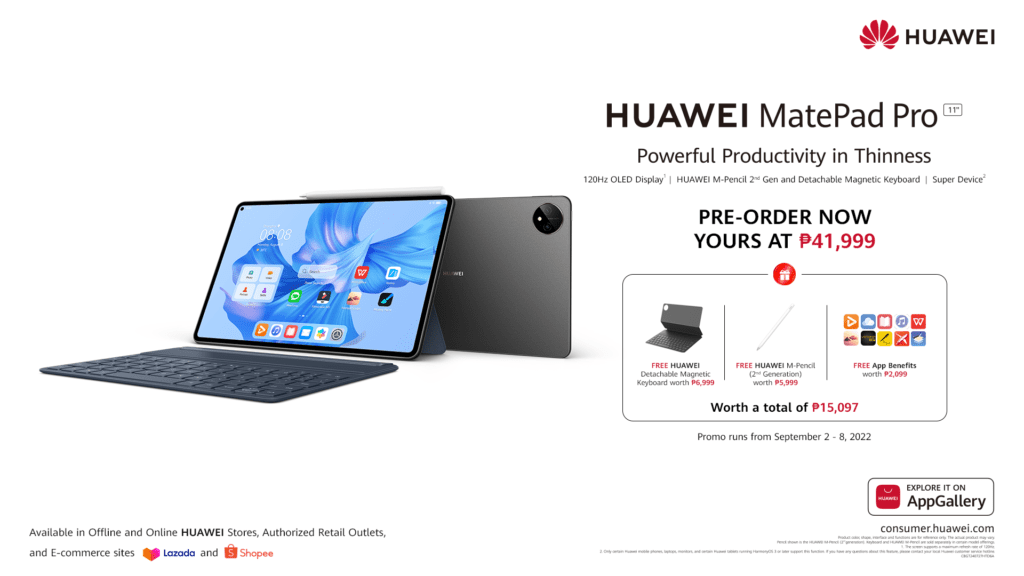 Preorder Info
You can preorder the MatePad Pro 11 at offline and online HUAWEI stores, authorized retail outlets, and leading e-commerce sites Lazada and Shopee. Priced at P41,999, you get the following freebies if you preorder from September 2-8, 2022:
HUAWEI Smart Magnetic Keyboard worth P6,999
HUAWEI M-Pencil (2nd Generation) worth P5,999
HUAWEI AppGallery App Benefits worth P2,099*
*Composed of the following apps: HUAWEI Video, HUAWEI Music, HUAWEI Books, HUAWEI Mobile Cloud, WPS Office, Nomad Sculpt, Vstomp App Mobile, Jnotes, Touchnotes, Flexcil
Standout Features of the HUAWEI MatePad Pro 11
This light and portable premium flagship tablet from HUAWEI caters to workplace elites, students, and content creators. Its stunning design and various hardware & software capabilities make it a good option for them.
Its OLED Real Color FullView Display REALLY Stands Out!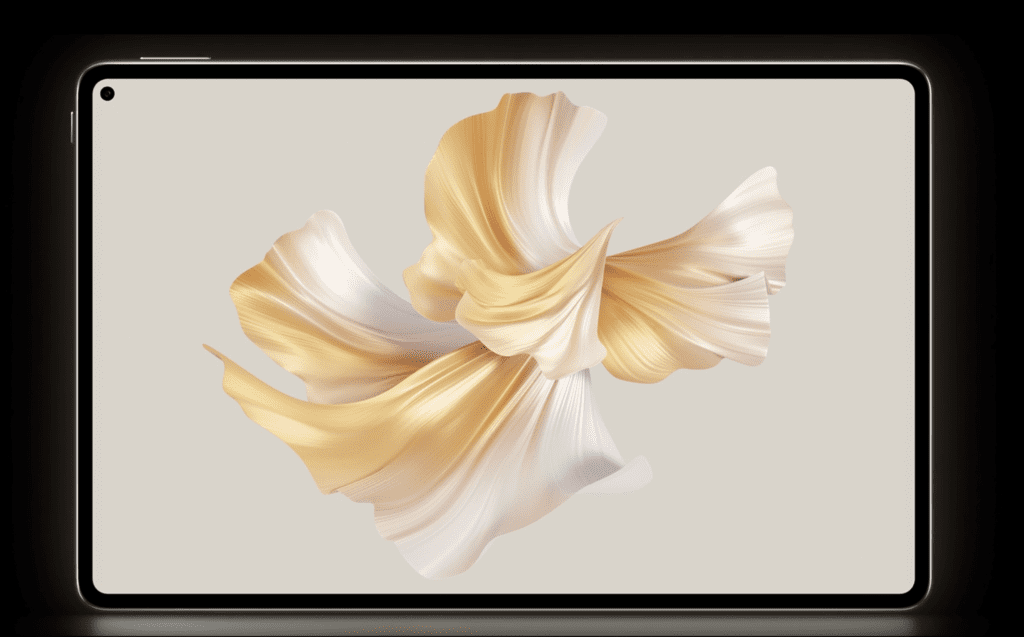 The new MatePad Pro 11 comes with an 11-inch OLED FullView Display. It's the only tablet in its price range that has an OLED display with a resolution of 2560 x 1600, a pixel density of 274 ppi, and a 1,000,000:1 contrast ratio. Its 92% screen-to-body ratio really makes viewing content and doing productivity tasks more immersive. This display can show up to 1.07 billion colors, supports the P3 color gamut, and has a 120Hz refresh rate. (It's the first HUAWEI flagship tablet to have a high-refresh-rate screen.)
The HUAWEI MatePad Pro 11 is the world's first tablet to obtain a TÜV Rheinland Full Care Display 3.0 certification. This certification is the most comprehensive certification standard for mobile smart devices. With this certification, users can benefit from reduced eye strain during long sessions and strenuous screen activities.
A Powerful Tablet Deserves Powerful Companions
Users can extend the usefulness of the MatePad Pro 11 with optional accessories! You can get either the new HUAWEI Smart Magnetic Detachable Keyboard or the HUAWEI M-Pencil (2nd generation). (Both will come FREE with your preorder.)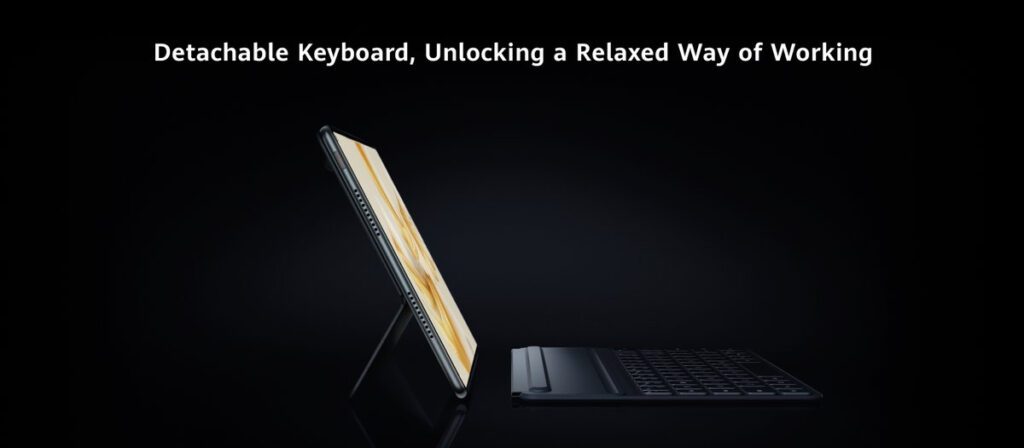 The new HUAWEI Smart Magnetic Detachable Keyboard lets you enhance the Tablet PC experience with the MatePad Pro 11. It supports three modes: laptop form, detachable form, and studio form. You get greater typing comfort and a more efficient input with its increased 1.5mm key travel. The keycaps are bigger at 15mm which aid in optimizing the key layout on this keyboard.
This keyboard lets the MatePad Pro 11 use Enhanced Signal 1.0 technology which enables better signal coverage. A hidden floating antenna embedded in the back of the keyboard amplifies signals coming from the tablet!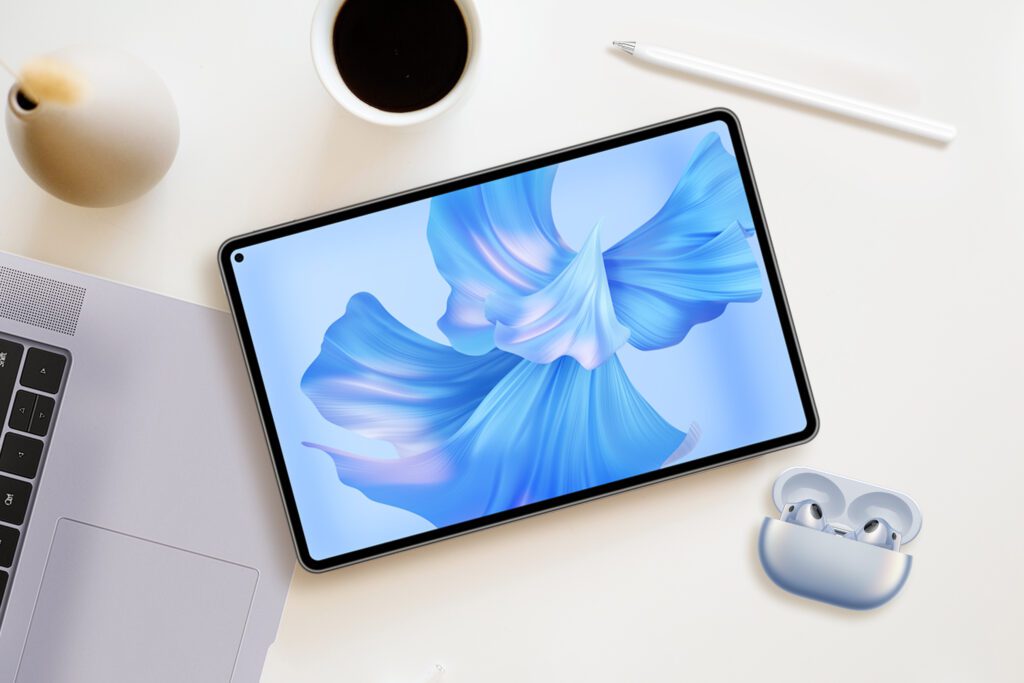 The HUAWEI M-Pencil (2nd generation) comes in white color and a new finish. Its body is coated with silicone polymer resin, which is both comfortable to grip and wear-resistant. This stylus enables a bunch of new features for better screen captures and faster annotations. These features include Annotate, FreeScript, and an upgraded Take Snippet. There's even a Color Capture feature that lets you select colors and apply them across different apps and HUAWEI devices.
You can preorder the HUAWEI MatePad Pro 11 for P41,999 and get both the keyboard and M-Pencil for FREE! To complement this tablet, you can also preorder the HUAWEI FreeBuds Pro 2 from September 2-8, 2022 for P9,999.